So, you're considering choosing Jira for your project management software needs? That's great! The Jira project management system is one of the best out there for all types of teams. But it's also one of the most extensive, meaning there's a lot to get to grips with. In this article, we've gathered together our experience – from how Jira time tracking can help in aligning projects in Jira together to powerful alternatives to Jira – and compiled it into what you need to know when choosing Jira for project management.
Jira: A Short History
Jira was launched way back in 2002 by Atlassian. In the beginning, it was purely a bug and issue tracking platform for software developers, not the complex project management that has evolved into today.
Today, Atlassian is often held up as one of 🇦🇺Australia's biggest success stories. They've won the best place to work in Australia award a couple of years in a row, and have been in the top 10 for as long as they were applying.
Atlassian market capitalization is $37.90 Billion!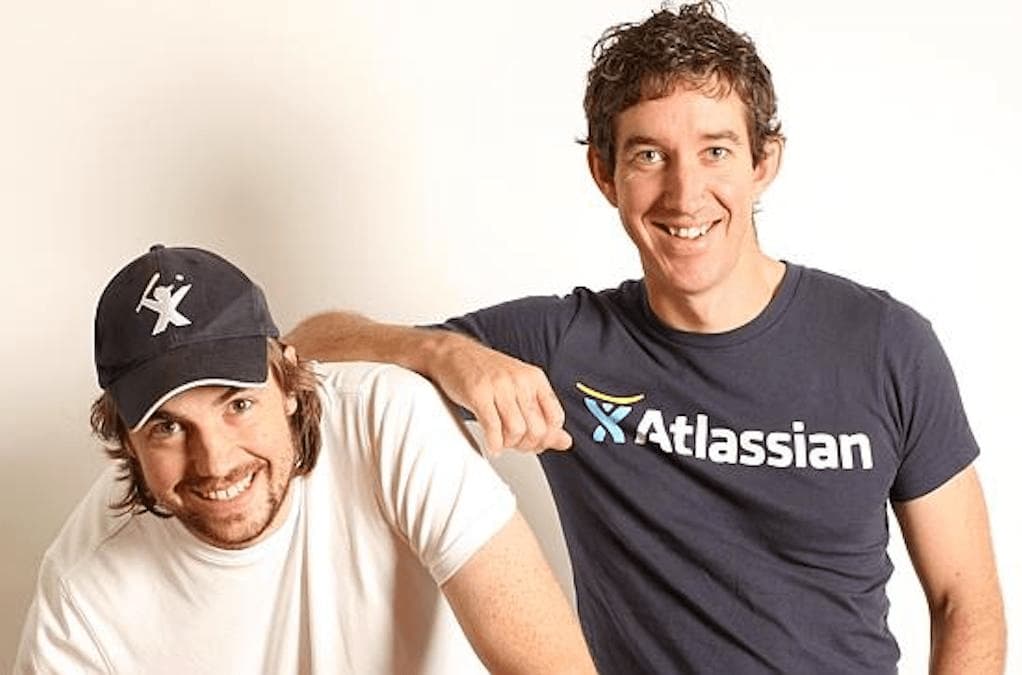 -1998-
Mike Cannon-Brookes and Scott Farquhar, both 18, land in the same scholarship course at the University of New South Wales.

-2001-
Atlassian is registered as a business name.

-2002-
Atlassian becomes real with the launch of Jira 1.0. First employees — Mike and Scott's college friends.

-2003-
Confluence 1.0 is released. We hire our first U.S. employee, Jeffrey Walker.

-2005-
1,000th customer.

-2008-
Acquired Bamboo, Fisheye, Crucible, Clover, and Crowd to grow their suite of developer tools.

-2009-
First European office in Amsterdam.

-2010-
Bitbucket joins the family. Accel Partners invests $60 million in Atlassian.

-2011-
Atlassian Cloud is created.

-2012-
$100 million dollars of revenue without a sales team. Hipchat joins the family. Released Bitbucket Server.

-2015-
Atlassian goes public! (listed on the NASDAQ under TEAM).

-2016-
Statuspage joins the family.

-2017-
Trello joins the family.

-2018-
Opsgenie joins the family.
Some Interesting Jira Facts You Probably Didn't Know!
Bugzilla – Gojira – Jira!
Like all great software products, the name JIRA originated within the company as an in-house joke. But, it wasn't originally known as just "Jira."
At the start, the team behind Jira was using "Bugzilla" for tackling bugs, but engineers being engineers, decided to start calling the system by the original Japanese name for the King of the Monsters, Godzilla, or in Japanese "Gojira."
When they got around to creating their own unique version, it was then that Jira started its life as Gojira. Soon Jira dropped the "Go," and the King of Issue Tracking was born.
Used by Fortune 500 companies
Perfect for small and large companies alike, Jira is a one-stop shop with lots of choices for project management. That's why it's no wonder that the extensive system is in use by some of the world's top companies. The exact number? 83% of Fortune 500 companies use Jira for their project management needs. Will using Jira help you get to the top? Who knows! But it certainly doesn't hurt your chances.
---
---
What Does Jira Consist Of?
Atlassian's basket is pretty full for your project management needs, here's a run-down of how it looks and how you can:
JIRA itself is a massive platform that is fully customizable. It is great for organizing teams, projects, and initiatives. On the platform, PM and Agile leaders can observe and manage software backlog planning, latest releases, and overall progress. While Jira is a solid tool for businesses, it isn't just for software developers; all types of companies can use it.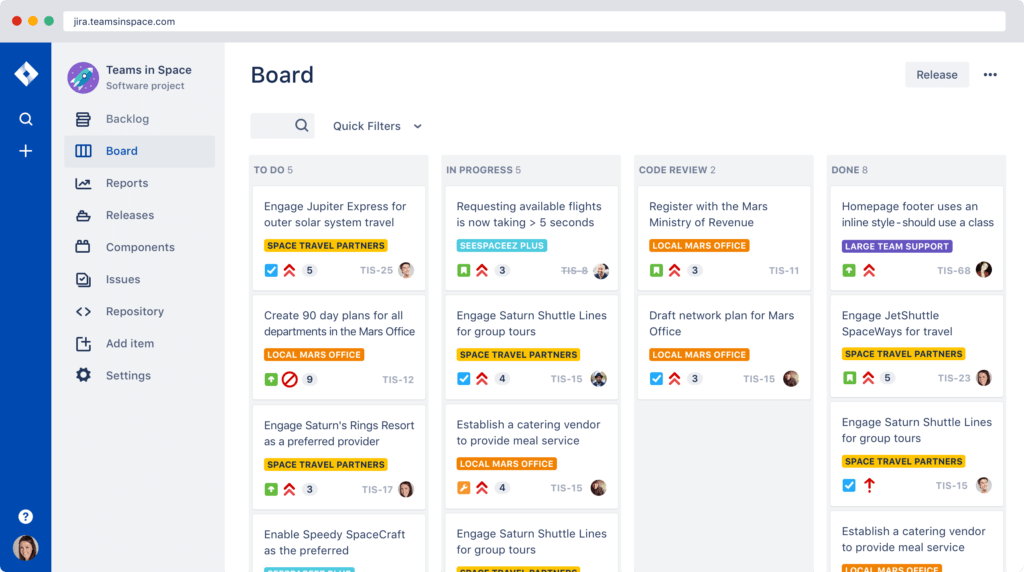 Confluence is a Jira plugin, designed by Atlassian. Simply put, it is a wiki or knowledge base. In Confluence, a team can store information and assets around the project they are doing in Jira, such as product requirements, meeting minutes, marketing assets, design documents, how-tos, and more. Confluence easily integrates with Jira so it almost feels like one seamless system.
Jira Service Desk is a digital customer service hub that allows your company to receive, track, manage, and resolve requests from your customers. Connecting and helping your customers becomes a simple process when they can connect with you via email, a customizable help center, or an embeddable widget. Once in the system, Jira Service Desk organizers and priorities your requests in a single place to allow your team to deal with the most pressing issues first. It is an alternative to Zendesk.
Atlassian Marketplace is a one-stop platform for buying Atlassian/Jira-compatible applications. The apps you buy in the Marketplace give added functionality to users or are applied as a connector to another Atlassian product or a third-party tool. Many of the apps were designed by third-party developers. Sometimes to meet their internal company needs, however, and then they grew to offer their services to others.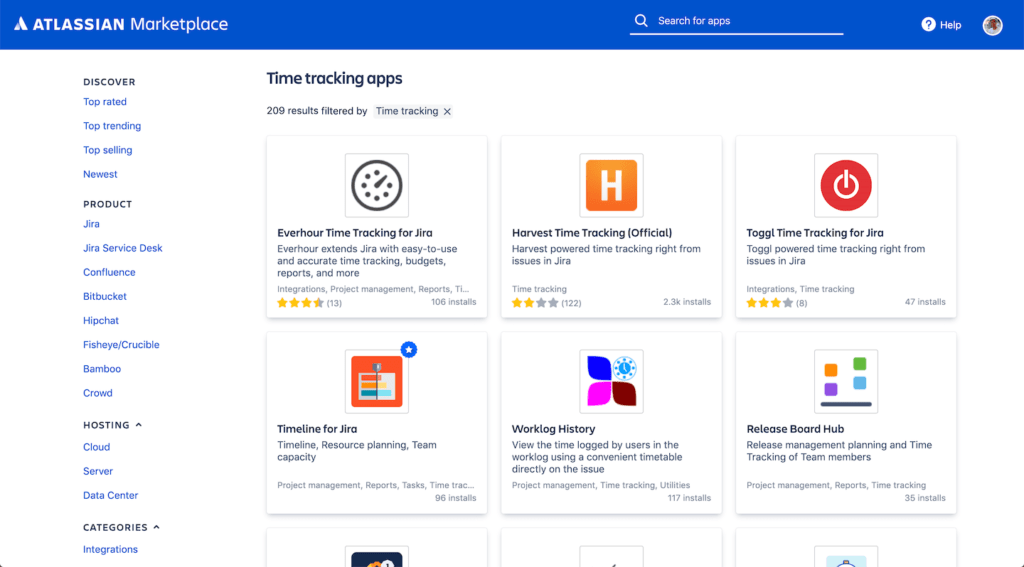 Bitbucket is an online web repository tool that allows users to manage their code in an online repository. Consider it the Jira alternative to GitHub.
‍🎓Note. When you start using Jira, you don't have to get all the tools at once. Start simple and build your way up using only the software you need at the time.
---
How to Start Using Jira for Project Management?
Starting a new project in Jira
Log in to your Jira account or Signup — Jira has a free tier or you can play with it for 7 days for free. No credit card, no obligations.
Create a project — See that Jira icon in the top-left corner of your screen. Click it. Now select "Projects" and then create a project.

Try sample data — You can create a board seeded with sample data to play with everything quicker. Although it is not where you would expect it. You can reach it from any existing board settings where you can select "Create new board". It will then give you an option to "Create a Scrum board with sample data" and also create a new project with it.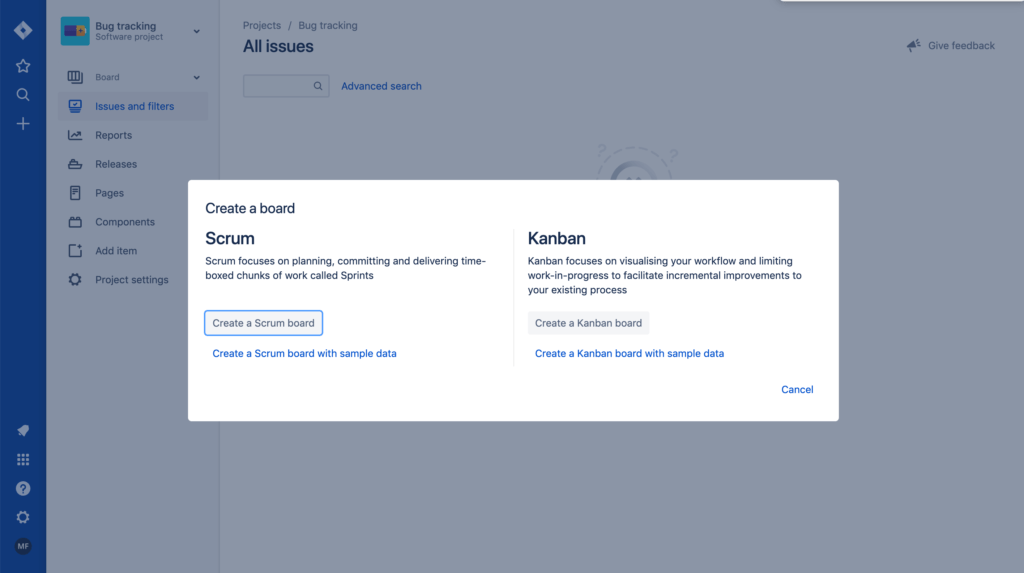 Choose your project Jira template — Next Gen or Classic? Select 'Next Gen' for a reimagined simplified experience. Choose 'Classic' for increased customization and flexibility. More details are provided below.
Create an issue — Look at the left-hand side of your screen for a little "+" symbol or you might see the "Create issue" link inside the columns. Click it.

Create issues in bulk (with next-gen projects only) — Copy issues separated with a new line and paste them as a new issue title. Jira will suggest you create N issues instead of one. This feature isn't available on Classic projects.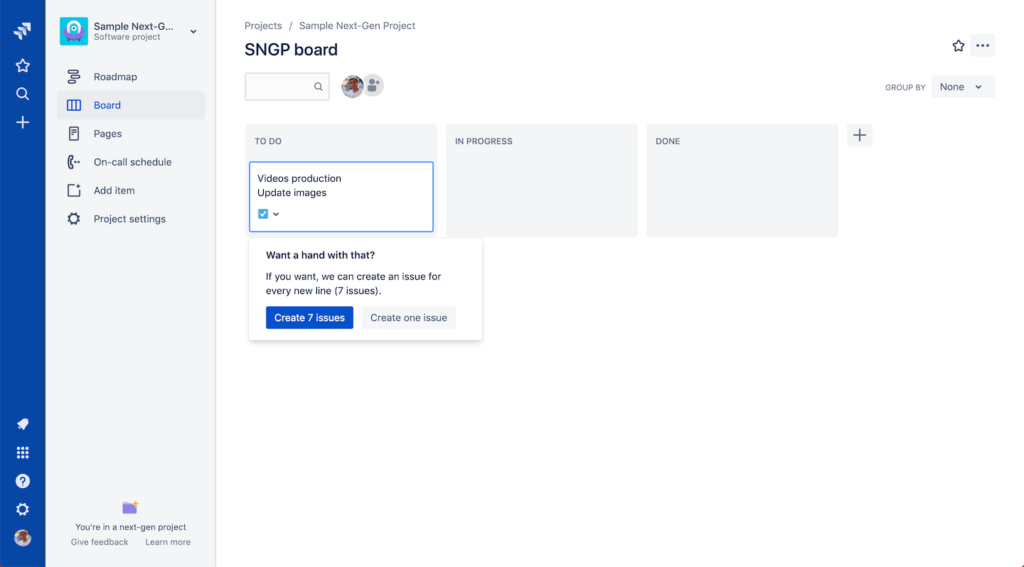 Import issues — When migrating from another issue tracker, you can export data to a CSV file and then import that file into your Jira Cloud. With the JSON import feature, you can import issues from external issue trackers that cannot be exported to CSV files.
Delete sample project — The steps are different for Classic and Next Gen projects. In Next Gen projects, you click "…" next to the project name in the projects list. Go to "Project Settings", then click "…" in the header and finally "Delete project". In Classic: click "…" next to the project name in the projects list and then click "Delete project" in the left sidebar menu.
---
Different Jira templates explained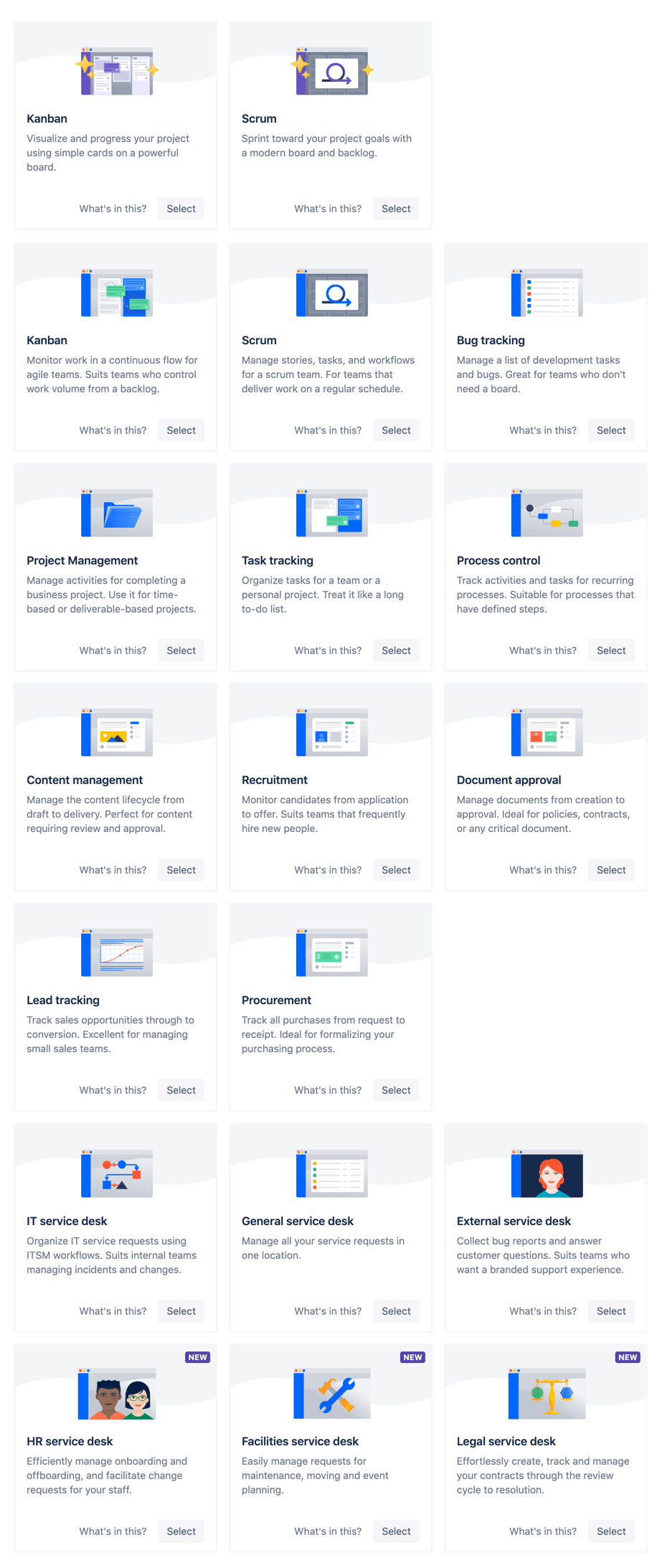 Project templates come with a lot of customizations that are targeted to how teams manage and track work. These not only come with specific Jira issue types but are also equipped with unique workflows and custom fields to help gather pertinent information.
For example, a Jira "issue" can mean different things to your team members. Software developers use epics, stories, and sub-tasks. IT helpdesk managers use tickets. But what do "issues" mean to a marketing or HR manager?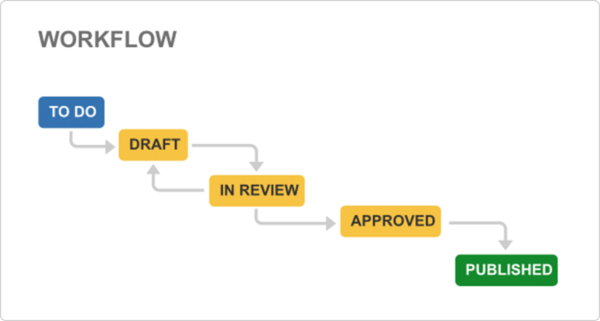 Content management
Issue type: Asset
Custom Fields: Content type, Pub date
Use case: Before assets like blogs, presentations, and brochures get published, they must be created, reviewed, and approved by team members. Using the Content Management template allows teams to track the progress of work from to-do to published.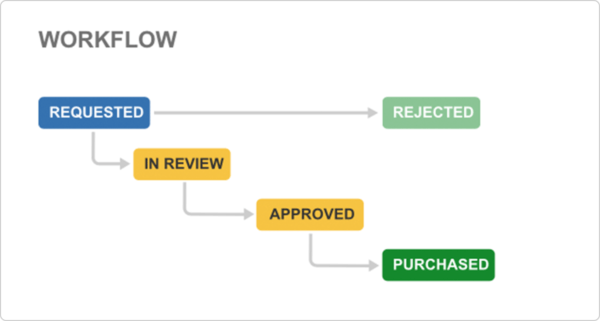 Procurement
Work item: Order
Custom Fields: Amount, Vendor, Account
Use case: This template is built specifically for finance and procurement teams to help track orders to ensure proper approval processes take place. Gotta stay within budget, right?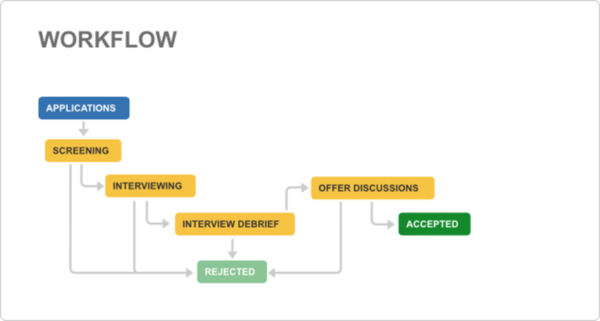 Recruitment
Work item: Candidate
Custom Fields: Hiring manager, Hiring department, Job role
Use case: Finding the right people for the job is a juggling act. Tons of resumes to screen, and everything that goes into keeping track of multiple candidates going through the pipeline. The Recruitment template helps track candidates and all the related elements like interview schedules and (endless) paperwork.
---
Next-gen or Classic projects?
The Next Gen projects are the latest project types in Jira Software. They are built with the most important features of Classic Jira incorporated. They also ensure that smaller teams in the eco-system can leverage the power of Jira immediately.
What's the difference?

---
Should You Use Jira for Project Management? What People Say
Deciding if you should be using Jira for project management? It can be a tough choice, especially with so many options out there on the market. At the end of the day, it will be up to you and your team to decide if it's right for you. But here is what other people usually say:
Pros
JIRA can be used for multiple purposes. Companies can also use it in some non-standard ways for various business needs, such as warehouse automation, document flow, expenses optimization, etc. And, of course, JIRA is a great tool for project management.
There is a powerful Atlassian suite of products that can be easily integrated with JIRA and extend its initial functionality (Confluence, Bamboo, FishEye, Stash, etc.). Of course, there are many other products that have the same functions, but it is definitely more convenient and effective to use products from the same manufacturer.
JIRA is very customizable. Any company can customize the system to its business processes, even if they are quite unique in nature. Users can create varied workflows and tasks.
JIRA's functionality is greatly increased by its plugins and add-ons. The system was specifically created to enable companies to develop special modules in Java and build them into the system. That's why it has the additional functionality they need.
Atlassian has a very flexible price scale for JIRA licenses. While massive corporations with thousands of JIRA users will spend thousands of dollars annually, small companies will only have to invest a bit more than a hundred dollars while still receiving support and maintenance services from Atlassian [i]
Cons
You can become addicted to Jira and try to push everything into it. Sometimes, this leads to an extreme bureaucratization of activities, even those that are not useful to be written, tracked, etc.
Another negative aspect is the learning curve for non-tech people. If you use it for business-only purposes, it may need heavy customization to be simple enough for them; for example, with "simplification" plugins to strip out many unnecessary features. If this is the case, you can fall back to Trello and consider adopting JIRA in the future.
Support could use some improvement. Some customers say that sometimes to deal with critical issues they had to spend a lot of time exchanging emails and explaining to different people where the problem was.
Jira users are more than satisfied with its web version, but not so much with its mobile app. They complain about having to navigate a lot in order to do various tasks. In contrast, they can all do these actions smoothly in the web version.
UI performance can be improved. It still feels slow. JIRA is suitable for large projects with lots of custom requirements. For smaller projects, it's worth something simpler, including Trello or Asana.
Read some feedback on Trustradius to find out what others are saying about Jira. Also, here is a good article about the 7 reasons using Jira can be frustrating and a little bit more over at TechCrunch.
---
Some Tips, Tricks, and Gotchas for Using Jira
In this extensive, awesome ecosystem, these are some of the best tips and tricks to help you in Jira.
Tweaking fields visibility on boards
Streamlining what your team can see on a board can help them keep focused on what's vital, getting more done in less time. In short, it allows you to adjust the info seen in the task.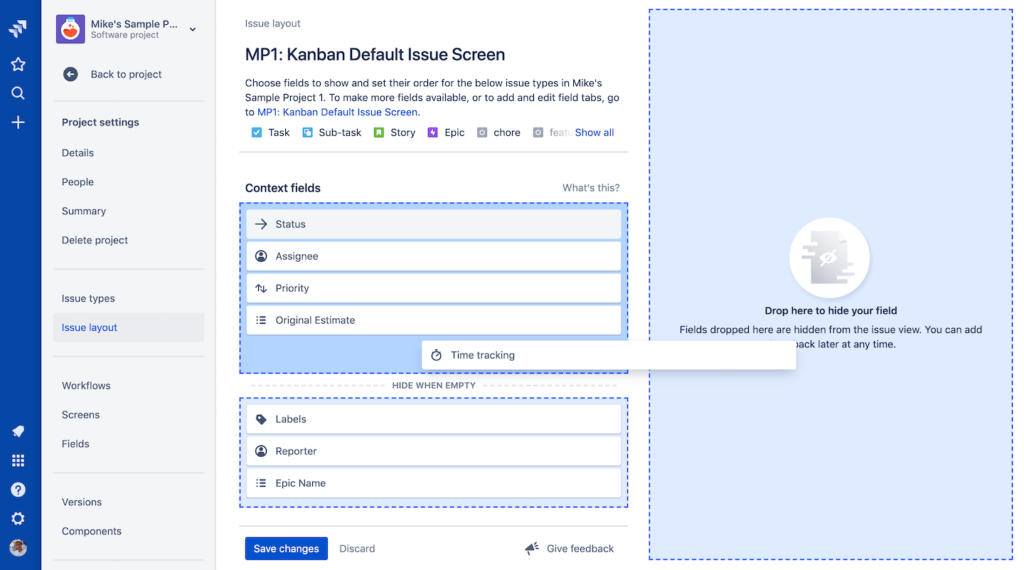 To 'Configure' the issue field, here's what you need to do:
Choose an issue.
Click ⚙️"Configure". It's at the bottom right of the issue modal.
Edit the fields to suit your needs.
Bulk change
In Jira, you can edit multiple issues at once using the bulk operation feature. This allows you to transition, delete, move, and edit numerous issues all at the same time.

Remember:
Before you begin, you'll need to ensure you have the correct permissions for this operation.
Check your notifications. If notifications are enabled for tasks, this will inform other people involved in the task, and potentially your clients too. Many people say that Jira sends way too many email notifications.
Where to find the Bulk change feature?
Shift-click and Ctrl-click work as you would expect them to for selecting multiple items. Right-click and select "Bulk Change" in the menu.
Perform a search using the filters you require. This will generate a list of related issues. Now select "…" and then "Bulk Change."
Making clones
Ever needed to create the same or a similar issue again and again? So have we. In Jira, the "Clone Issue" feature is a handy one to know to make a copy of an issue within the same project.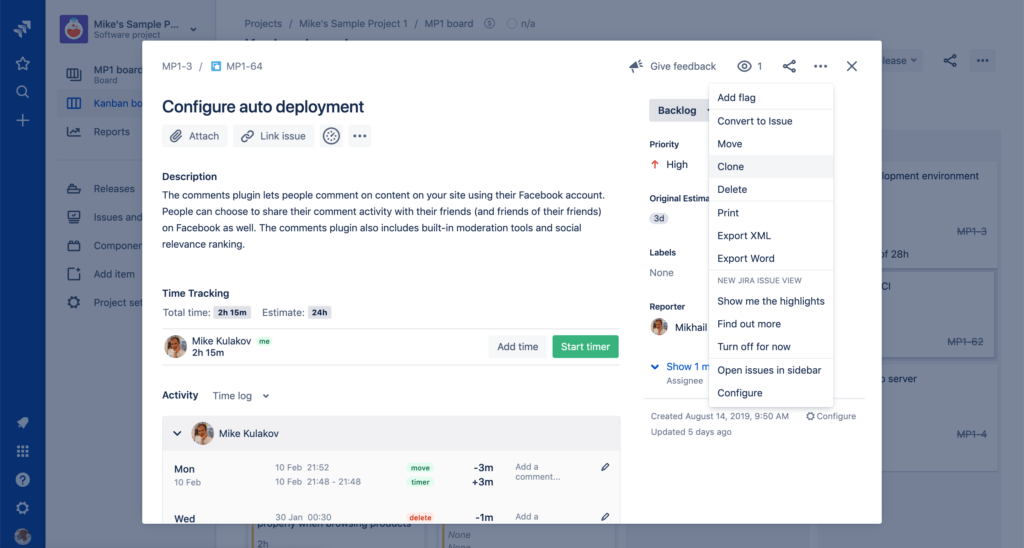 Your clones issue will contain the same information as the original issue, including its summary, the versions it affects, components, and more. But it will not clone certain details, such as comments, work logs, issue history, etc.
Accessing the Clone feature is simple:
Select and open the issue you want to clone.
Click "…" and then select "Clone"
On the Clone Issue screen, you'll be able to personalize your clone.
Click on Create. And you're done!
Jira shortcuts
Jira's "Z" shortcut, otherwise known as projector mode, is perfect for presentations. It helps adjust the screen to make the information you're showing easier to see and more presentable. All you need to do is hit "Z" outside the text zones.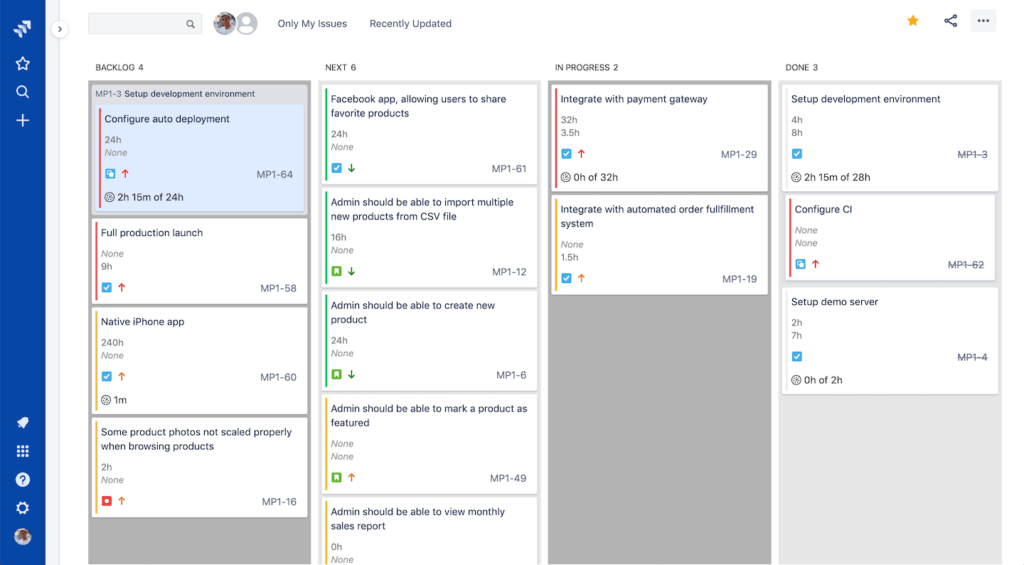 Tap it once to collapse your header
Twice for a high-contrast screen
Three times to go back to normal
"Z" is just one of many Jira shortcuts. In fact, outside of Jira's main text areas, lots of your keyboard's keys perform handy little functions, such as browsing to a project (g then p), moving to the next issue (j), logging a work issue (w), and much more. For a full list, find Jira's shortcuts here.
Reduce the number of emails you get
Jira can send email notifications to users when significant events occur. For example, you will get a notification when someone creates or completes an issue, or when any of the issue fields have an update. If you feel you are getting spam, you should check your Notification scheme.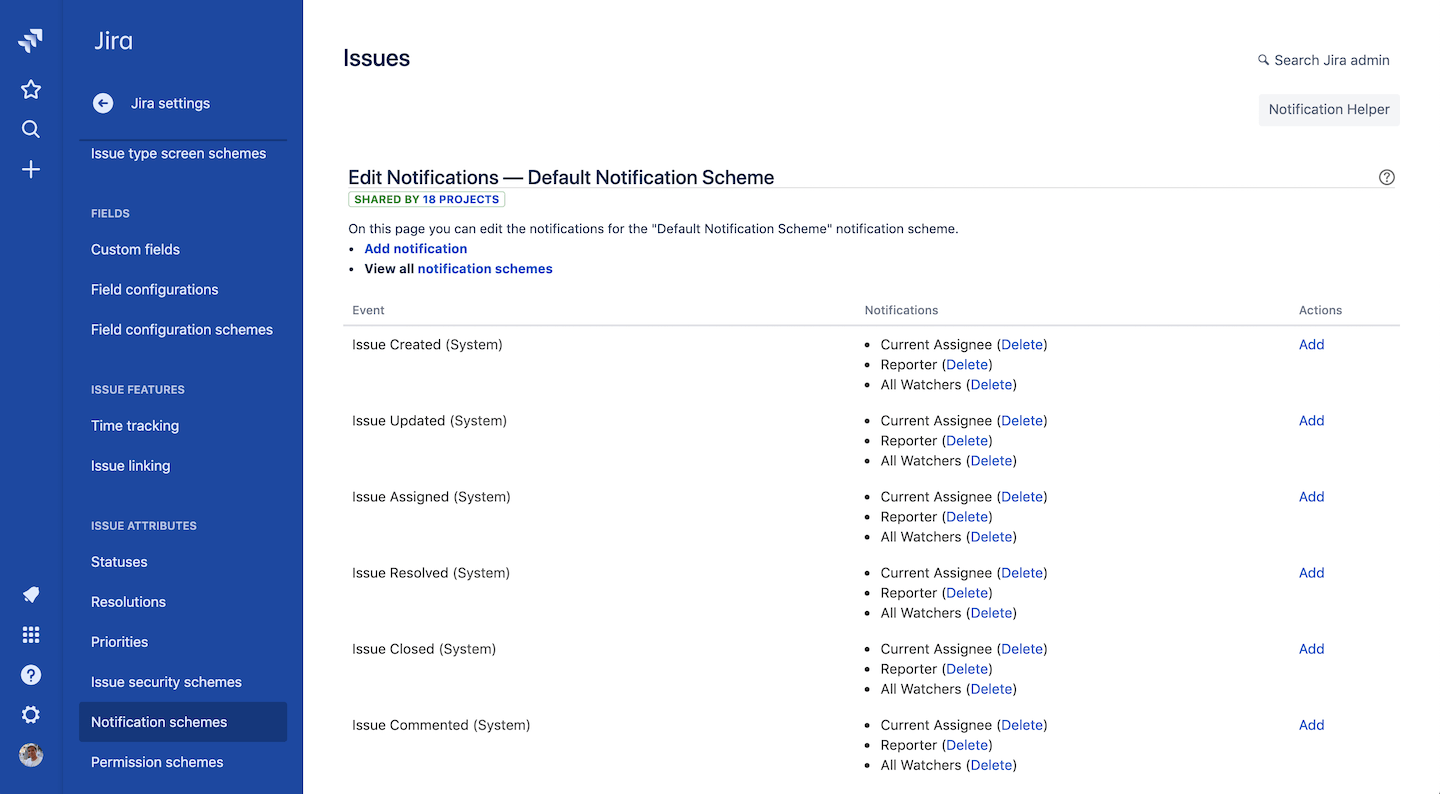 Jira is pre-packaged with a notification scheme called the "Default Notification Scheme". All new projects have it by default. However, you can disassociate this notification scheme from the project or you can also modify this scheme. To check your notification scheme, go to "Jira Settings" > "Issues" > "Notification Schemes"
Create a filter and subscribe to it
Sometimes in Jira, it can be hard to understand what's urgent and what can wait until tomorrow. To get a better view of what you should be focusing on, you can set a reminder (or two). Here's how: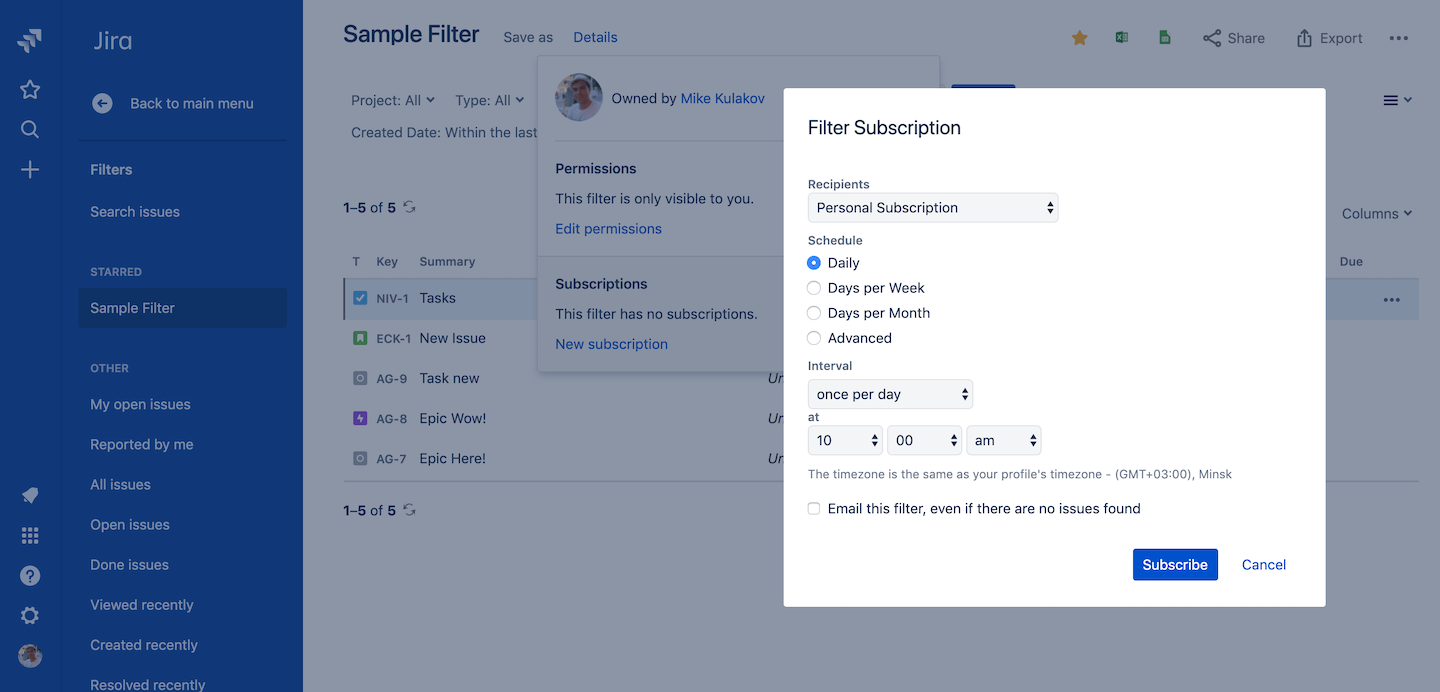 Create an issue in Jira and set a future due date.
Now, go to your tasks and apply a filter. For example, "issues due next week".
Set a 'Save as' for this filter.
Now, add a filter subscription.
This will send you an email reminder for tasks due.
Or you can create a filter that will select issues that were closed, say 1 week ago, and subscribe to it.
Join the community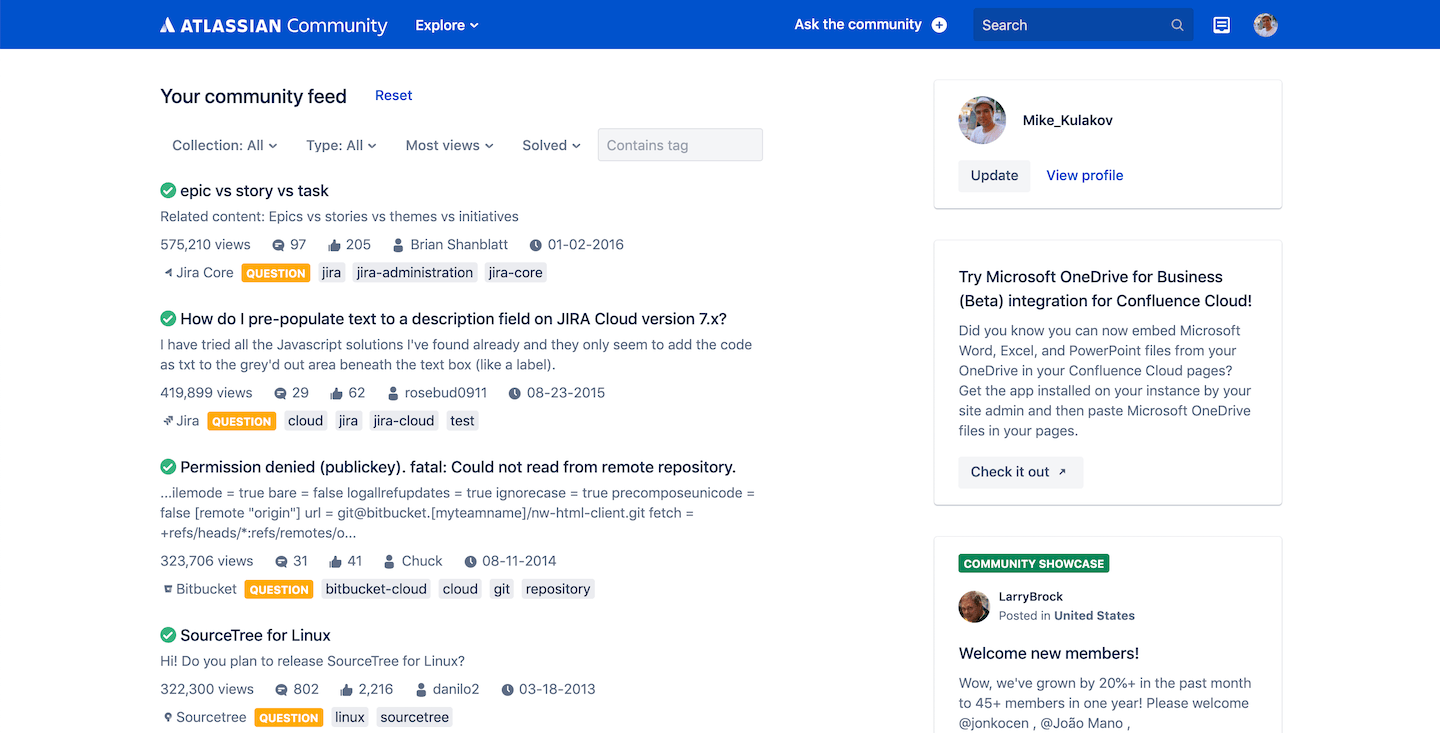 Even with these few pro tips above, it's likely you will still run into a handful of difficult questions. That's what community is for. Atlassian created and continues to support this ecosystem so users can find help and give help to others. It's a robust platform with growing activity, one that is not available for every enterprise software. So take advantage and ask your peers.
Webinars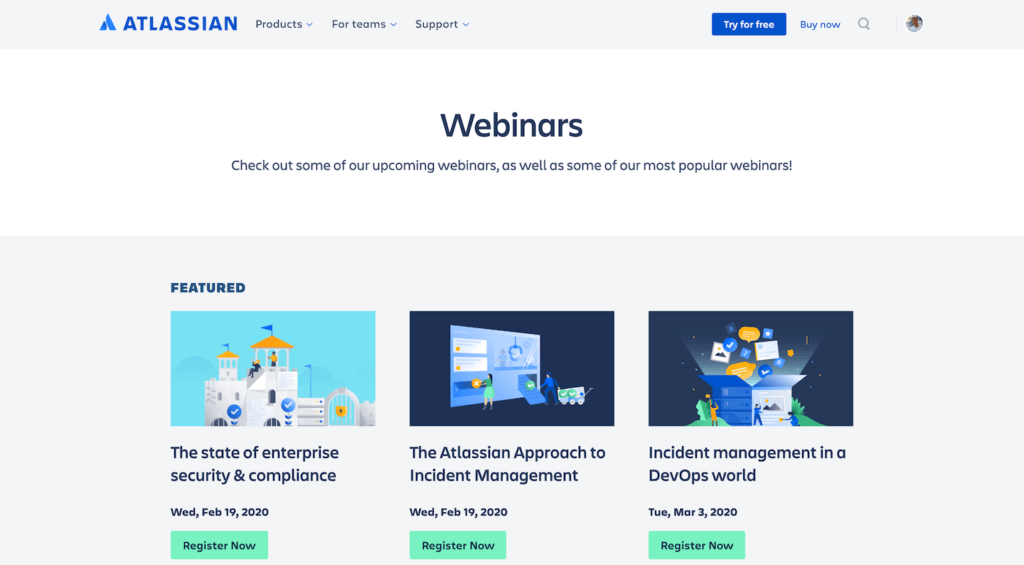 Alongside Jira's huge ecosystem, the company has developed handy webinars to help its users get to grips with the more intricate elements of the system. Here you can find more top tips and problem-solving solutions for lots of Jira issues.
---
---
Connect Jira to Other Apps
About apps
An app (sometimes called an add-on or plugin) is an installable component that supplements or enhances the functionality of Jira. You can find lots of apps for extending Jira on the Atlassian Marketplace.
If you're a Jira admin, you can find and try new Atlassian Marketplace apps right from the issue view. Click the "…" quick-add button under the issue summary and choose Add apps.

Non-administrative users can also discover apps in the Marketplace. But instead of installing them, however, these users have the option of requesting the apps from you, the administrator.
Most apps aren't free. You buy an app by subscribing to it. To try or subscribe to an app, you click 'Free trial' next to the app. If you don't terminate the trial within the trial period, a subscription for the app kicks in, and charges may occur. After starting a trial, you can stop it from the app administration page. Goto "Jira Settings" > "Apps" > "Manage Apps".

Although you can re-enable the trial within the original trial period, you can't try it again beyond the original trial period. At that point, you can only subscribe to the app.
‍🎓Note. The featured items at the top are often promoted tools that use Jira mechanisms and pay commission to Atlassian. Meaning, they're not always in that position because of how cool they are.
Why add custom apps: Time tracking example
Jira does come equipped with its own basic time tracking, but it's very simple and doesn't suit the majority of companies. That is why there are so many custom time tracking add-ons available. To compare here is how native Jira time tracking looks and works.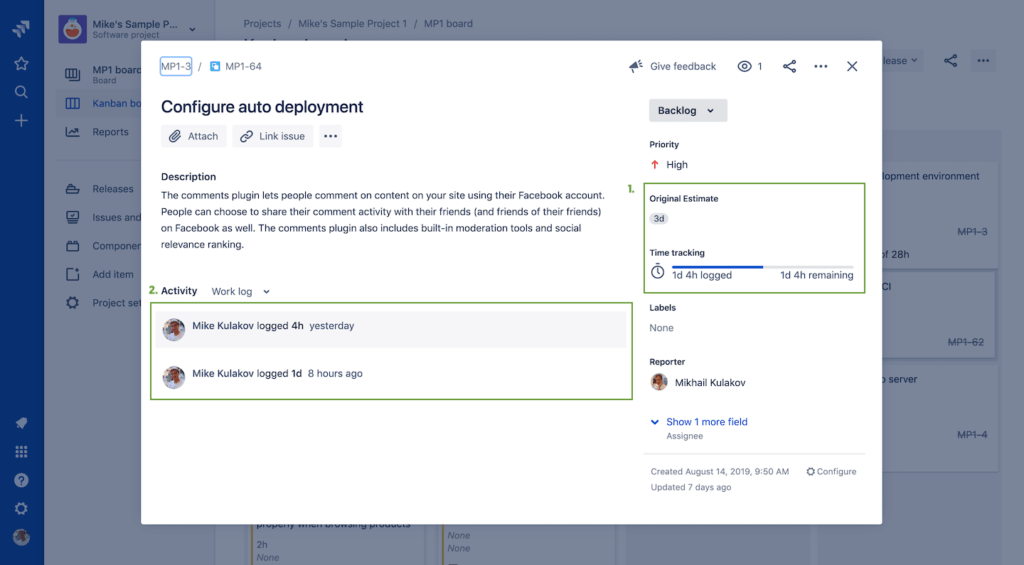 And this is how the Jira issue looks like after installing the Everhour Jira plugin.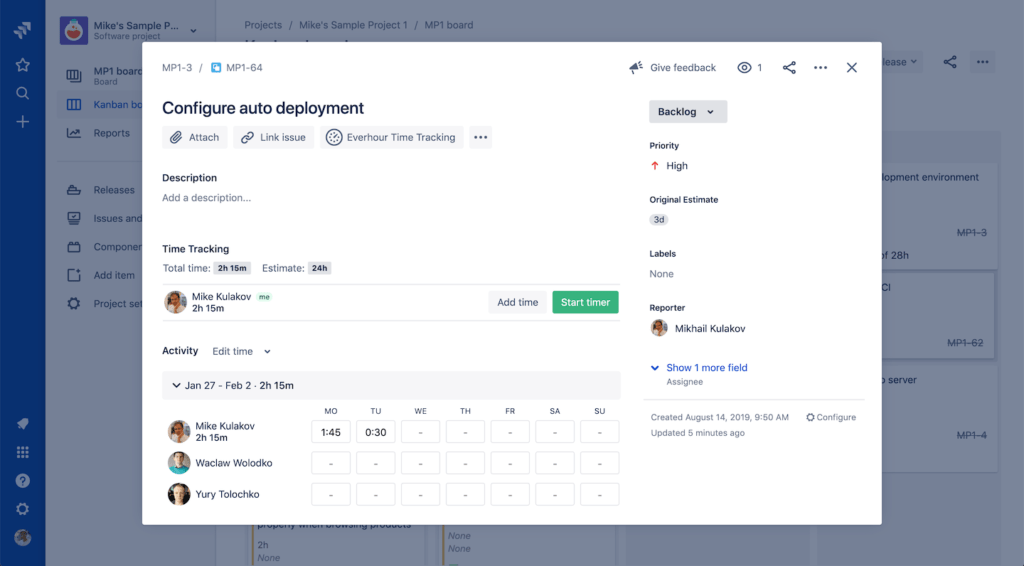 Alongside controls that we add into Jira, you'll be able to log work in Jira and get access to lots more functionality through our website. Here are some of them:
Time tracking:
Clock-in, clock-out, breaks: Used for tracking working hours vs project hours;
Time off: Tracking for vacation, sick, and other types of paid time off;
Timesheet approval: Useful if you need tighter control over edits;
Internal tasks tracking: Not everyone in your organization uses Jira. Make it easier to track stuff like #meetings, #training, etc.
Billing:
Budgeting: Know how you're doing against the budget in real-time. Receive an email when you reach a certain threshold;
Flexible billing: Set up a proper billing method: project hourly rate, person hourly rate, or fixed fee.
Invoicing: Easily create an invoice based on tracked time and expenses;
Export: Connect with QuickBooks or Xero to sync your clients and copy invoices;
Reports:
Pre-set dashboards: Quickly evaluate what is going on in your team, and how everyone is performing;
Custom reports: Use filters, arrange columns, add conditions to get the reports you need;
Scheduling: See the progress of logged time vs. scheduled time;
And lots more …
---
Some Great Alternatives to Jira
Jira project management system might be the market leader when it comes to project management software, but it's not the only one out there. If you remain undecided about which to use, consider these alternatives.