Integrations
Time tracking in Pivotal Tracker
Everhour perfectly complements your agile processes in Pivotal by simple time tracking indicator. It natively integrates into each story and opens wide range of reporting options.
Try With My Pivotal
01
With Everhour, you can set up estimates for yourself or your teammates and track their performance right inside of your stories in Pivotal. It is really easy to navigate and doesn't require any additional actions.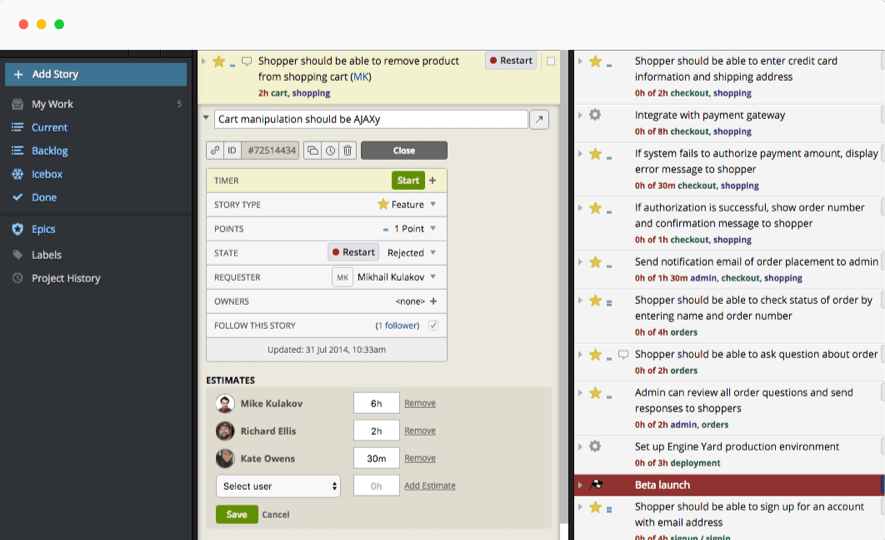 02
It is possible to measure your time by using an embedded timer button or you can also log time retrospectively by simply selecting a necessary date in a calendar.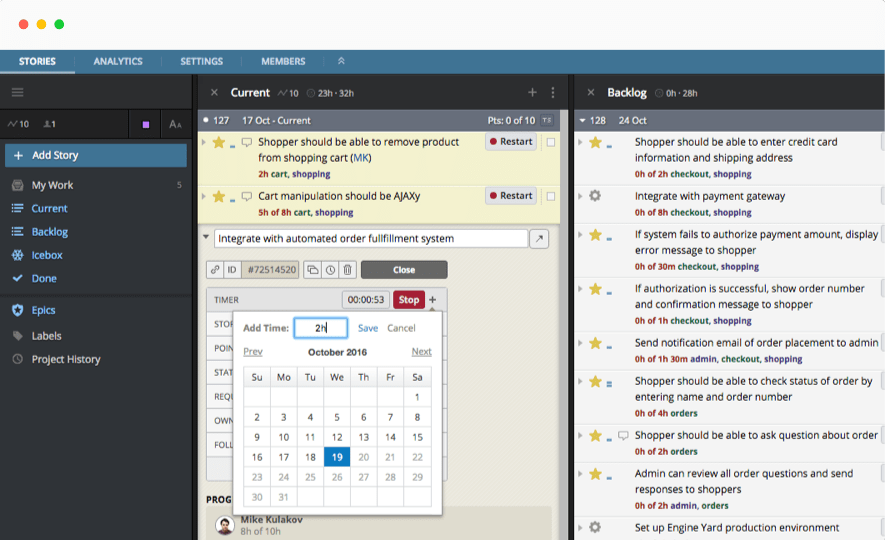 03
Control your team performance at a glance, see the estimated and reported time of each story. What's more, see the total reported time in a panel to track overall progress.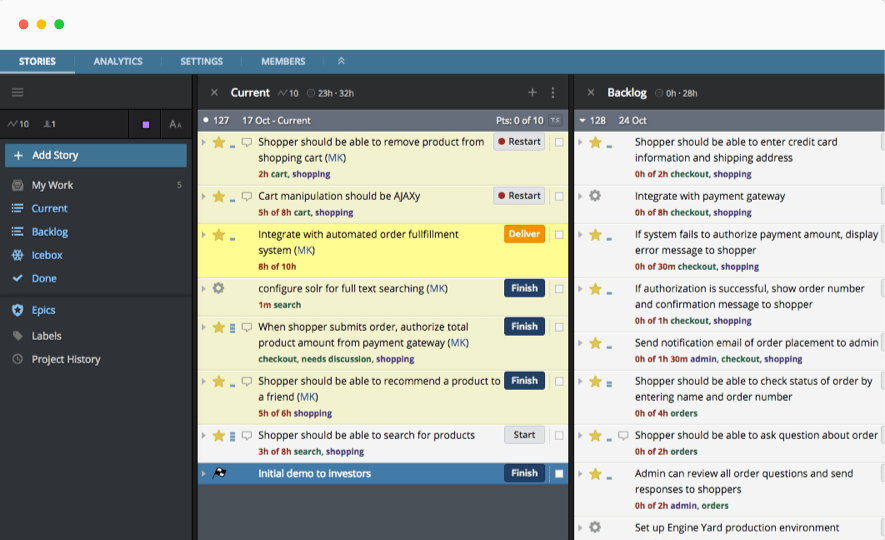 04
Everhour website allows to receive a comprehensive report of your team's activity. You can see the time of each story assignee, their estimates; select specific date range, add or exclude a certain tag from your report. You are absolutely free to build the layout of your reports and add as many data columns as you need.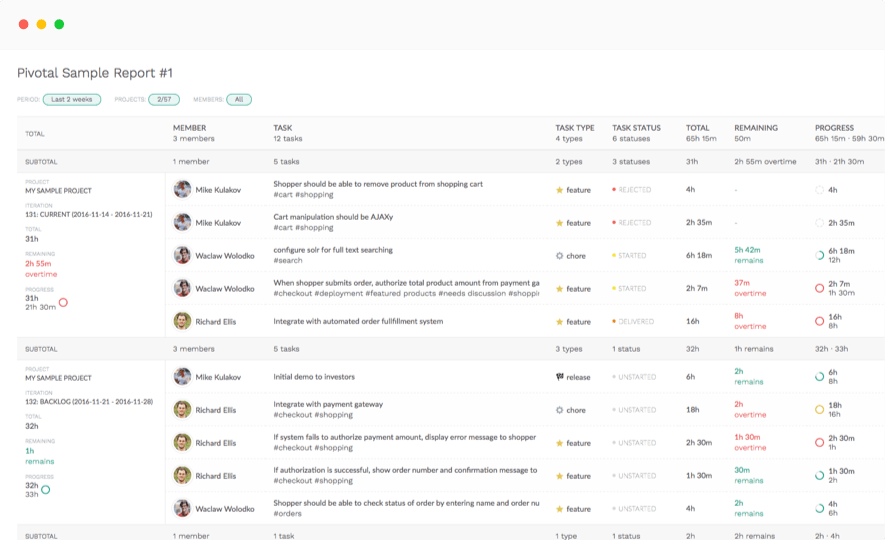 All integrations
See integration features and details
for other project managers that Everhour supports.