Time tracking in Pivotal Tracker
Everhour perfectly complements your agile processes in Pivotal by simple time tracking indicator. It natively integrates into each story and opens a wide range of reporting options.
Try With My Pivotal
01
With Everhour, you can set up estimates for yourself or your teammates and track their performance right inside of your stories in Pivotal. It is effortless to navigate and doesn't require any additional actions.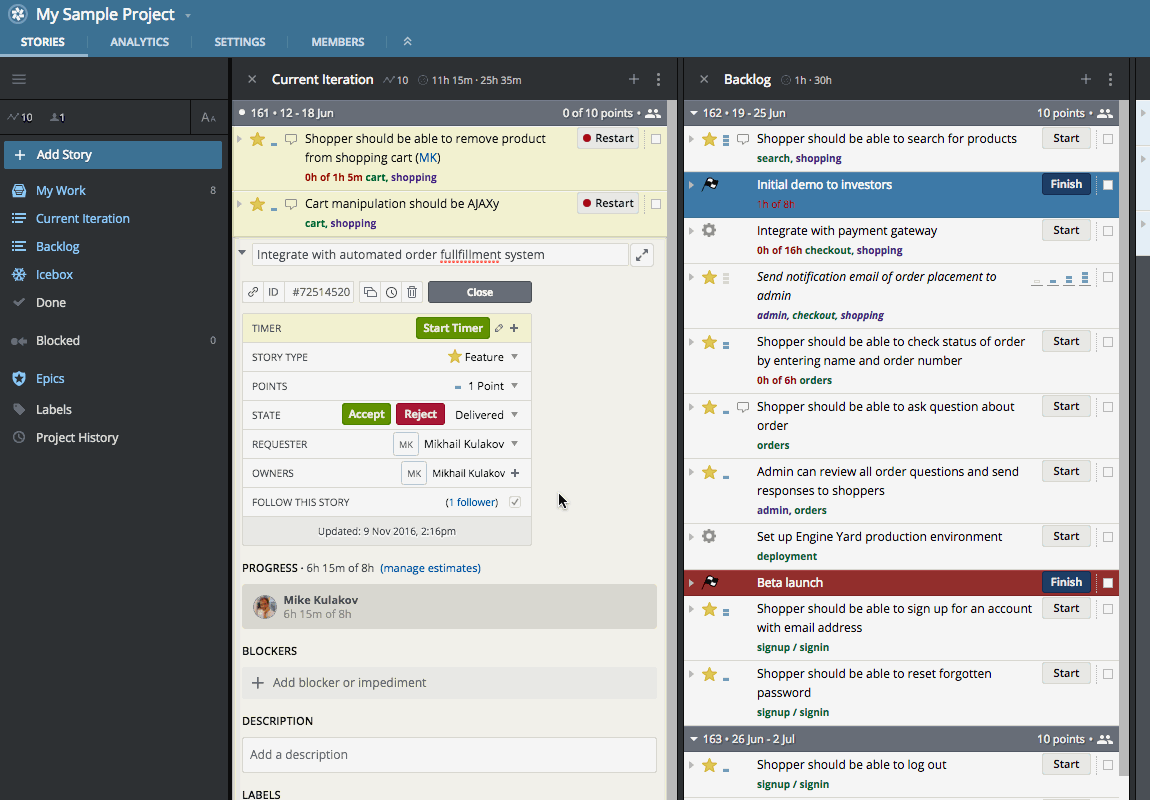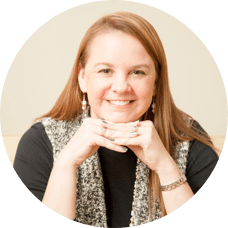 Lynn Worrell
Director, Project Management at Alloy Digital
We pride ourselves on our ability to estimate scope accurately, and the ability to track actual time against specific tasks is vital to make sure our projects stay on track
For the majority of our team, they never have to leave Pivotal Tracker to complete their work or track time. The credit goes to Everhour which proves to be an excellent employee time tracking tool!
The ability to create/save/share reports have been very beneficial. Being able to answer 'easy' questions quickly has helped keep projects on track and clients happy.
02
Control your team performance at a glance, see the estimated and reported time of each story. What's more, see the total reported time in a panel to track overall progress.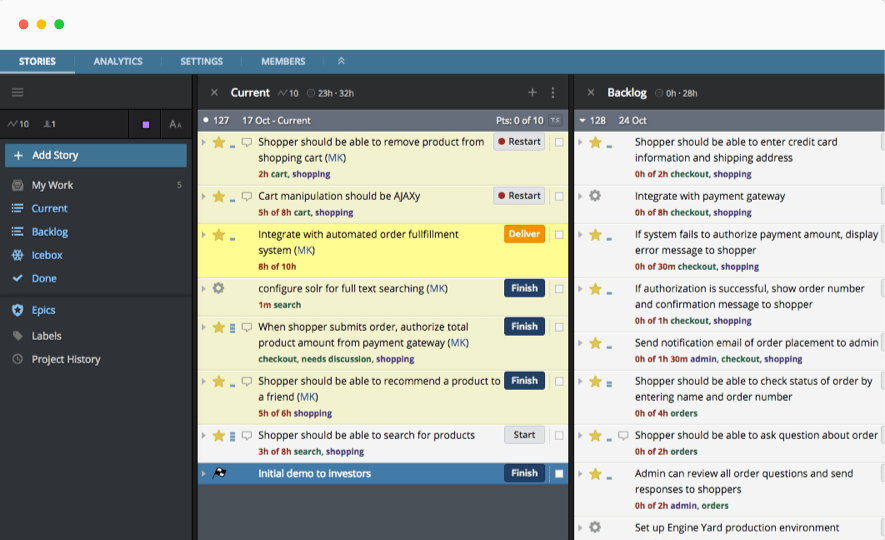 2,000+ businesses use Everhour to manage their projects