Time tracking in Jira
Here at Everhour, our development team are busy working on the seamless integration with Jira
Try With My JIRA
01
Control your team performance at a glance on all your boards. You will see the estimated and reported time just next to issue titles.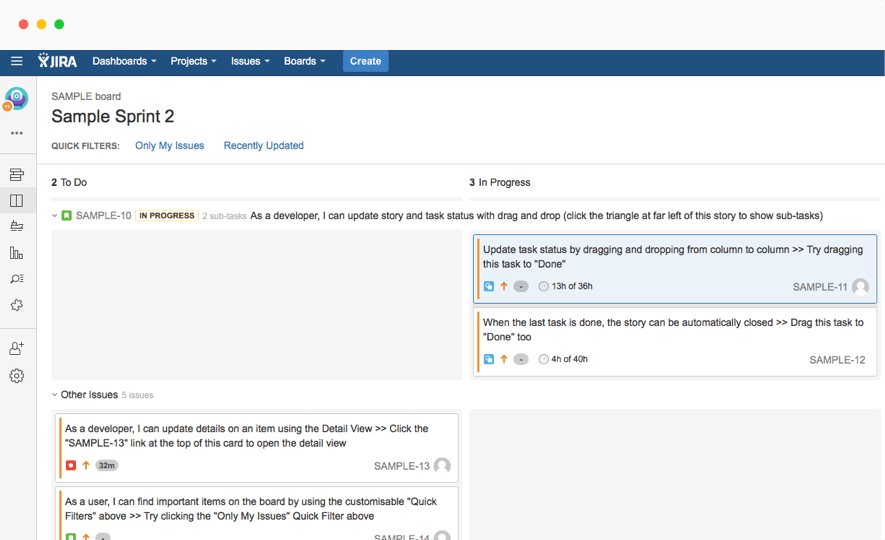 02
Set up estimates for yourself or your teammates and track their performance right inside of each Jira issue.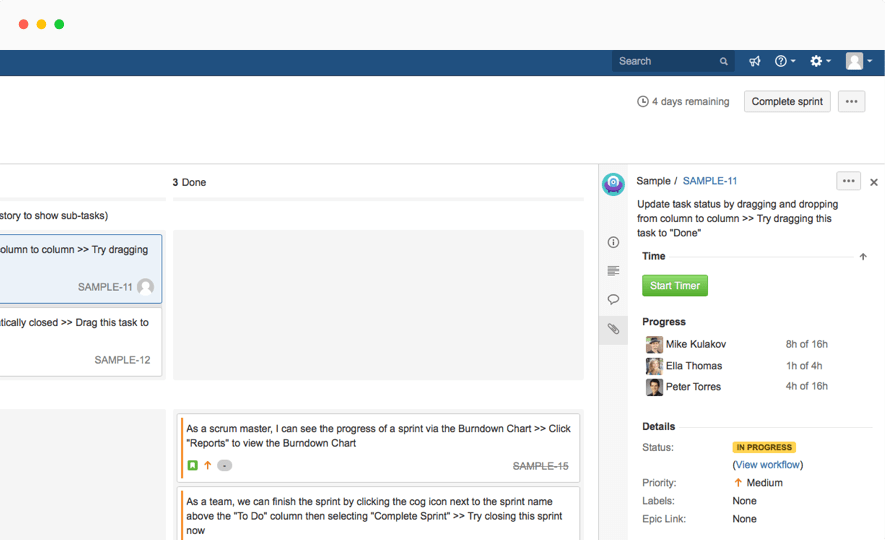 03
Watch in real time, who is working at this moment and on what, their past activities for today and identify those who didn't report a minute today at all, ensuring everyone is on track and speed up those who are behind.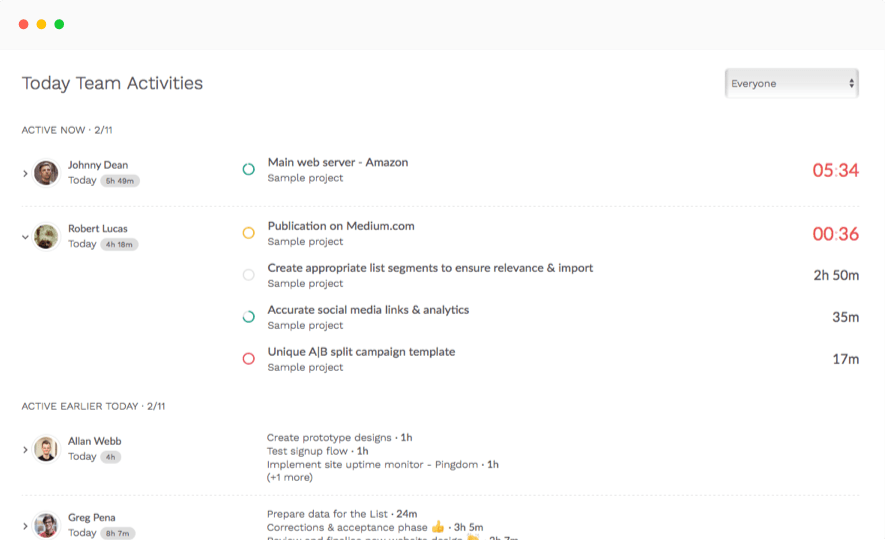 04
Everhour website allows to receive a comprehensive report of your team's activity. You are absolutely free to build the layout of your reports and add as many data columns as you need.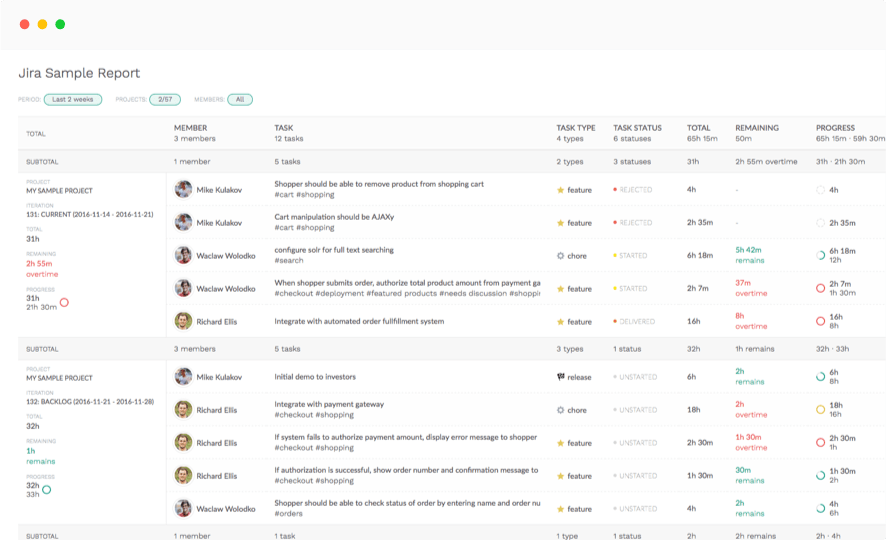 All integrations
See integration features and details
for other project managers that Everhour supports.