What our l
o

vely customers
are saying
Accurate time tracking for grant reporting
Everhour helps us track our engineering hours which is a requirement for several Government grants we have received. Without Everhour, we would be unable to accurately track the hours associated with each individual project we are working on as a company. The reports are easily customizable which allows me to extract the data I need. Everhour is a great tool for our time tracking needs!
Kelly Bonneau
Accounting Manager at 7shifts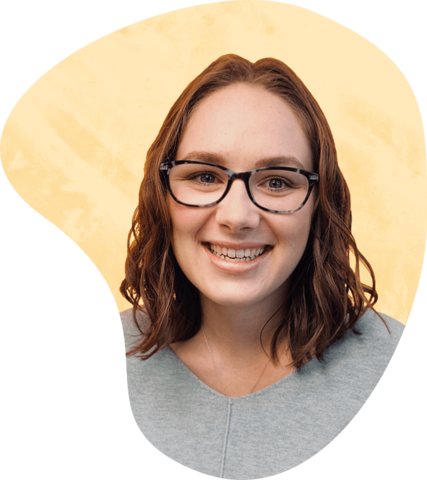 A great solution for time tracking, especially if you are integrating with Basecamp.
We use Everhour across our organization for time tracking. Not only do we use it for tracking client billable work, but we also use it for our internal projects and almost everything we do, so we can analyze how we spend our time and find ways to make everything more efficient. The integration with Basecamp is the most important feature for us.
Tim Hebel
Owner at Beanstalk Web Solutions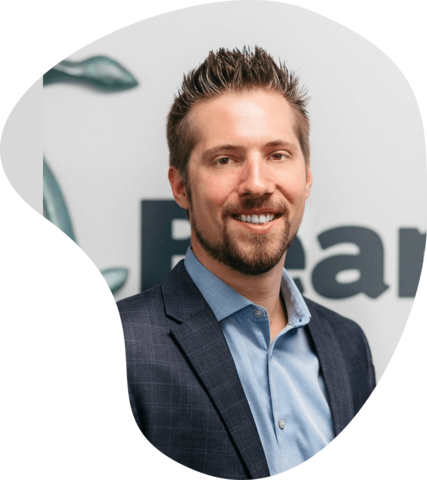 Tried 'em all. Everhour + Asana wins the prize.
I am the owner of the company, and I use Everhour to track time for myself and my subcontractors. All team members use the system — from web developers to tech support, project management, and design. After trying nearly every system on the market, Everhour addressed the following key issues for my business: bi-directional sync with QuickBooks, customization of line items in invoices, integration with Asana, great UI & UX, setting budgets for clients & projects.
Jennifer Hess
Designer, Developer & CEO at Sofo Studios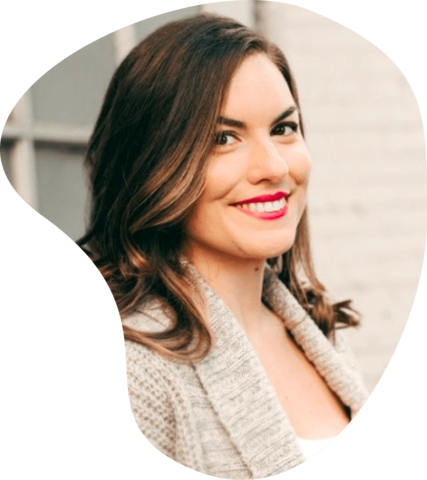 Easy hour registration with budgeting + invoicing.
Everhour has a really nifty integration with ClickUp and provides you with the information in a single click. The interface is very intuitive and helps us reduce the time needed to report hours of different project tasks. On top of the nice integration, it goes even further and provides a way to get more grip on a project by defining a budget. And when all hours are written, you can customize your reports or use the API to run queries/exports of the data.
Paul Groeneweg
Web Developer / Ondernemer at Pazion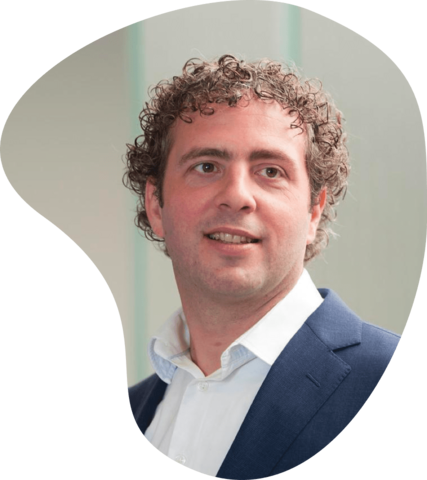 Great tool for Project managers and Resource managers.
The best part of Everhour is the ability to see where my team is spending their time. We used to work blindly, and since having the program, we've come to realize that some clients have actually spent double the time that they're charged for. In essence, Everhour has helped us restructure our time and billing so that overall, we're a more profitable marketing agency.
Erica Tahan
Project Manager at Sneeze It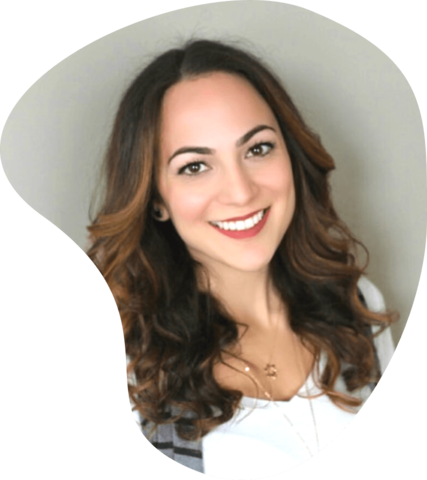 The perfect solution for UpBuild.
I like that Everhour is straightforward and functional. I also love that it integrates with Trello, which is how we manage the majority of our work. The reason that I originally chose to go with Everhour over the competition is that these folks chose to do one thing and to do it well. Other companies wanted to also handle invoicing, project management, and other things. I already had a tool for those things; what I needed was an easy and enjoyable to use time tracking solution that I knew would work. Everhour has consistently impressed me with how well their product works and how fast they innovate and improve.
Mike Arnesen
Founder & CEO at UpBuild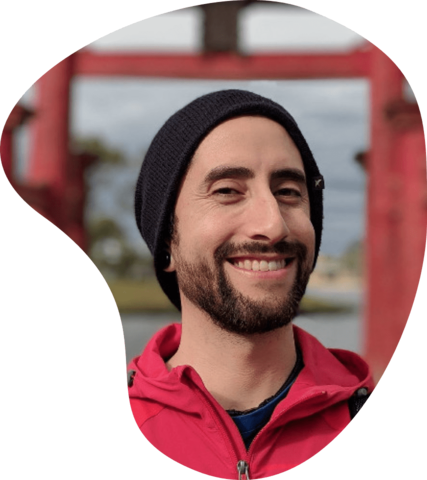 A time tracker you can trust for life
"I am the owner of the company, and I use Everhour for timekeeping of myself and my subcontractors. All team members use the system - from web developers to tech support to project management to design."
— Jennifer H.
"We are using Everhour as a core business software because our business is to sell our time. When you use such software, what you care the most is speed, flexibility, ability to integrate with all major project management software. And Everhour is exactly that kind of software"
— Ivan M.
"Everhour's integration with Asana is wonderful for a remote team. We track all activities in Asana, but before Everhour I often wondered how long it was taking to do a task, now I know exactly. I can see who is working right now and a summary each day".
— Doug H.
"Everhour is being used by my department now, but it's planned to be used across the whole company. We were having problems tracking the times of every project and Everhour ended up being the best solution to the issue. We're tracking our tasks involved in every project, in every level (software development, meetings, project management, etc.)"
— Maria Lucia S.
"Everhour helps me manage/plan my weekly activities a lot more effectively since I know how much time I have to work on things each day, and can quickly update estimated times to reallocate tasks as needed."
— Dan S.
"The most important gain from using Everhour is that we can track our tasks in real-time without having to leave the browser. The Chrome add-on helps us initiate the time for a specific task. If we are already on Asana, a simple click does the job."
— Dimitris R.
"Everhour has already paid for itself for the year by helping me track time I was missing in client projects. It is easy to use, has friendly customer service people, and the reports make it easy to invoice clients and track projects."
— Jennifer D.
"Everhour is bar-none the best software for time tracking I've used. I needed to capture our team's hours in Asana but didn't want to slow them down too much. Everhour makes it easy to start time tracking in a task, your browser, or in their app. It feels native to Asana. It's a well-built app too. The user interface is simple yet smart. It works as you expect it to. And it seems like every time I go to their online app there is some small, smart, new functionality. You don't need to spend much time figuring out the hows, whats, and whys of its operation. You just plug it in and do your thing. Lastly, the support has been spot on and responsive. So there you go. I don't often write reviews but felt these folks deserved one."
— Steve C.
"Everhour saves me an hour every week. I no longer need to maintain a manual timesheet in an excel spreadsheet, and I can generate invoices directly out of Everhour and send them to Xero. This feature alone saves me heaps of time."
— Paul A.
"Overall experience has been really good! I'm now invoicing clients more efficiently and no longer wasting time trying to remember how long each task took me."
— Angela W.
"We use Everhour to track the time our resources spend on tasks in Asana. We also use Everhour directly to see what tasks the team is presently working on in real-time as well as to generate invoices (externally) from the time records. Love that the reports can be exported."
— Trevor K.
"Overall a great and very affordable software with just the right amount of very robust and well thought out features! The perfect tool for freelancers and companies!"
— Benjamin W.
"Everhour is a very simple yet powerful time tracking tool. It integrates flawlessly with Asana, the best integration we've seen so far. Its reporting capabilities are powerful and very flexible, also the best of its kind. I would recommend Everhour to anyone looking for a time tracking tool, in my opinion, better than Harvest or Toggl."
— Horacio D.
"Basically perfect; when there's a bug, they fix it immediately. It gives us so much more data for our engineers, and helps us optimize our workflow"
— Nathan George
"I like the Asana integration. I use the application regularly to keep track of project timelines and estimates. Manage employee times and timesheets and know who's in and who's out. Tried about 4 other apps and this was the exact one I was looking for. Once I found it I stopped looking."
— Daniel A.
"Everhour has been a great tool for me personally. I know how much time I invest in each task that I perform per project and have the ability to manage my workflow accordingly."
— Nikita R.
"We've been using Everhour for several years now. After trying countless other time-tracking tools, Everhour finally was the one that worked for our team. I believe its greatest strength is that the developer has (mostly) resisted the temptation to overload it with features that lie outside of its core proposition - It is mainly a time-tracking and -reporting tool, and it does this one job extremely well. The main UI element is a single input box that smartly auto-completes project names, tags, and even whole issue-titles (if you are lucky enough to use one of the project management tools it integrates with - in our case that is GitHub). It understands a variety of date and time formats, so it usually allows a user to write a time-tracking entry in plain English. The reporting facility allows users to define a date-range and drill-down and aggregate by pretty much anything they could possibly need, and it allows the exporting to Excel, CSV, and Google Docs. Pretty complete I'd say."
— Markus K.
"We love to be able to understand how our team is spending their time cause we can adjust and help them polish their skills, our clients love the transparency and we've had healthier projects since we started using Everhour"
— Jess G.
"As the owner and CEO of a mid-sized service business, we migrated to the use of Asana plus Everhour about 2 years ago. Since then, our revenues from existing clients have gone up 30%, just because we can track and invoice for our time more consistently and accurately. We literally couldn't function without this gem of software. Everhour's development has gone through several iterations and now it's a breeze to set up, use, report and invoice from. Once your staff is trained on how to enter time, it becomes 2nd nature, and the visibility it provides into your utilization and billable hours is amazing! Please feel free to ask me any questions if you are considering using it."
— Matthew O.
"Since we started using Everhour we began to understand the time involved in our project, not the estimated time but the ACTUAL time, which is a lot because now we know when the fee is not adjusted to the real dedication. It also helped every team member to understand how to make their shifts more efficient. "
— María Lucía Santagata
"Everhour has really helped me keep track of my time and plan more effectively for future projects. I also love how it feels like a competition with myself. I keep striving to complete the same task faster or cut down on the time wasted in between tasks. It's honestly a lot of fun and really helps with time management. Just by clicking that little play button, you suddenly have a sense of urgency while working."
— Kate B.
"Everhour has a really nifty integration with ClickUp and provides you the information in a single click. The interface is very intuitive and helps us reduce the time needed to report hours of different project tasks. On top of the nice integration, it goes even further and provides a way to get more grip on a project by defining a budget. And when all hours are written, you can customize your reports or use the API to run queries/exports of the data. We used Jira together with Timesheet, the performance withheld us from quickly adding tickets and time. We found ClickUp and together with Everhour we have a better solution which works faster and gives better insights."
— Paul G.
"Overall, it has been incredibly easy to onboard my team and transition to the use of Everhour for accurate time tracking, and I am thrilled with the product and experience."
— Teal H.
"We work with Everhour and Asana and I highly recommend Everhour. They are always improving their product, listening to their customer wants/needs and the tool has good functionality. The only thing I would improve is the reporting function and the ease of use when I use the Everhour website. If using Everhour in Asana only....it works like a dream time-keeping machine. Customer Service/Support is excellent! Keep up the great work Everhour!"
— Michelle C.
"We are a 15 people team working remotely from different cities of Latin America and Europe, and time tracking for each client, project, and task has always been a major issue. We've been using Everhour for the past year or so, and it has become an essential tool for our team. It does not only give us the ability to track how much time we have dedicated to a project but also to estimate how much time a particular task will need in order to be completed next time and by who. Easily create and save reports with just a few clicks. One of the most important features is its integration with Asana, our Project Management Software of choice, but Everhour is powerful enough to let you create your own projects and tasks within the platform. Their support team it's very dedicated and really interested in listening to what you have to say and what can be improved. We are a happy Everhour customer and always recommend it to dev teams, agencies and organizations."
— Daniel Y.
"We changed to Everhour since Everhour 2 was released and it's unbelievably awesome!!!! We used a German ad agency for tracking our time but we use Asana for our daily project management and Everhour is the best way to track the time within Asana!"
— Markus W.
"It's the missing time-keeping feature for Asana workers that no other competitor managed to create. Projects run so much smoother since we started using Everhour. Clients love the transparency, project managers love the clarity of budgets and time resources... Thank you!"
— Aaron B.
"We have used several time tracking applications over the years. None have done everything we wanted (or needed) but they were all useful to some degree. We started using Everhour a few months ago and have been really pleased with the application and its features. One of the reasons we decided on Everhour was because of their thoughtful approach to the integration with Asana. In my opinion, they hit the nail on the head and have done a fantastic job with the presentation of accumulated time and the ease of use in entering and tracking time within the product. Well done, Everhour! I also really like the reporting functions and the ability to quickly and easily customize and save all the reports that we need in order to export our time to Quickbooks, as well as the daily, weekly, and monthly reports we use to monitor and manage our billable time. I'm very pleased to report that their customer service has been exceptional. Very fast response times and they really listen to their customers' requests for features. The product continues to evolve and improve at a rapid pace. I rarely write product reviews but I think Everhour and the team behind the product deserve a strong recommendation."
— Rodney C.
"The biggest asset of Everhour is its simplicity. You don't need to spend much time figuring out the hows, whats, and whys of its operation. You just plug it in and do your thing. The reporting is detailed and exports without anything going wrong. Everhour is also very helpful in strategic planning as a measuring tool. It was very useful to track how much time it takes for me to complete certain tasks under certain circumstances (urgent, regular, low-priority, etc) and then plan my days accordingly."
— Volodymyr B.
"Ability to have Everhour and Basecamp integrated. The option to set the base cost of employees and hourly client rate which then calculates the profit/loss per project is amazing. The export features are great for analyzing data and workflow. Everhour has come a long way since it first began and since the first time I have used it (over 2 years ago, and hated it!). Now, that has all changed and we simply cannot live without Everhour."
— Karl K.
"We selected Everhour based on its integration with Pivotal Tracker. We utilize Pivotal heavily and wanted to add options for tracking timesheet level data by Pivotal story. The integration with this tool has worked very well. Our developers leverage the timer function daily."
— Michael D.
"Time reporting and project follow-up are so much easier and faster with Everhour. We have total visibility of the estimated time and reported time. One plus feature that would be great to have would be a Gantt view that would receive the information of the estimated times and calculate the available time for the resources depending on their allocated tasks/time. For us, the Schedule feature doesn't work. We use, at the moment, Instagantt that integrates with Asana very well."
— João V.
"With the Everhour Chrome plugin enabled, I can simply track my time from my browser, start and stop time as needed, and see what I've been working on throughout the week and even month. We also use Asana and the compatibility features there are simply wonderful. The integration is seamless and allows me to complete work without having to toggle back and forth between apps and windows. Overall, it's an easy-to-use, simple platform that works really well."
— Ashley N.
"Everhour has helped transform a lot of the organizations I've been a part of to taking full control over their projects and accurately narrowing in on issues that cause over budget and overtime on the larger overall scope. Its ability to declutter and uncomplicate projects is what makes this a very powerful tool."
— Chris V.
"I like Everhour's integration with Asana. It makes it very easy to track time at a task level. I have used other time tracking tools and found this to be the easiest to use. The reporting is also very good. It's easy to run customizable reports. Customer service is very accessible and very helpful."
— Steve P.
"We love Everhour for many reasons but amongst the top of the list is its seamless integration with Asana which makes tracking time by task, no matter how large or small, a breeze."
— Krista N.
"Everhour is easy to learn. It has expanded capabilities to run different reports for specific tasks/dates/employees etc. The customer service is A1! They are always tweaking and expanding the software capabilities. They react to customer comments to improve the software. We've been with them for almost 2 years. Whenever we send a message with a question or request they respond quickly."
— Kathy L.
"I love Everhour's integration with Basecamp. My team can track their hours and I can pull all sorts of reporting for my agency. The custom reporting tool is my favorite - I can create multiple reports and share them with certain people so everyone gets the information they need on my leadership and billing team."
— Emily D.
"Everhour has made it so simple for us to have the entire team track time for every project going on in our agency. We have hundreds of tasks going on at once and we love that Everhour makes it simple to integrate into our project management system. Each of our tasks has a simple play button next to it that the team can click easily to start tracking. The reports Everhour provides are robust and provide us insight into how much billable time is being spent on a daily basis, where and when employees are falling short, and it's easy to pull specific reports for billing purposes for retainer vs project only clients. It has helped us get an overview of hours spent per project, and then also diving deep into specific tasks inside larger projects which has helped us narrow in on our pricing."
— Laura C.
"As an Asana user, we needed a time tracker that integrated perfectly with it. Everhour does just that for us. It made it very easy to implement within the team because they didn't have to take extra actions to track their time. We also love the reports which are easily customizable. They make it easy for us to see where we put our time as a team and as individuals."
— Joëlle G.
"As a designer, integrating Asana projects with Everhour time tracking is a breeze. Feel at ease. The app is simple to use with a beautiful, clean, modern interface. No learning curve. Everhour removes the stress, mess, and inaccuracy of tracking by hand; and allows you to focus on your important design work. Stay organized. Everhour is not only a time tracking feature; the app organizes your projects including detailed tasks and exact time by day so that you are always on top of your weekly billing. Simply click "Start Timer" to begin Everhour and remember to stop the timer or pause it once done within your job or task. The ability to simply edit time is always at your fingertips. This is my second year using Asana and Everhour in a contract design role and the integration of both apps have proven to be invaluable tools."
— Lisa A. C.
"The best part of Everhour is the ability to see where my team is spending their time. We used to work blindly, and since having the program, we've come to realize that some clients have actually spent double the time that they're charged for. In essence, the program has helped us restructure our time and billing so that overall, we're a more profitable marketing agency."
— Erica T
"Our company uses Asana for project planning so it's great that I can easily track time against my deliverables. It's easily done where you can hit the "Start" / "Stop" button. I especially like how easy Everhour reporting is with useful filters to customize my report (e.g. to get my hours for March I can select which project, how many hours spent vs total hours spent to date, etc). The time frame can be easily adjusted to fit your needs (last 2 weeks, last month, entire, etc.). One key nuance that Everhour can do is that if you ever change your deliverable name, Everhour will automatically update as well. I hear not every program does this."
— Ashley C.
"Everhour has all of the data I need and seamlessly integrates with all of the project management systems I use with a browser extension, so I don't need to pay for time tracking integrations on a per-system basis. Also, multiple times I've found when there's a feature I wish existed, it gets integrated within a few months. The team keeps adding updates, so it's constantly getting better."
— Jeff H.
"Everhour is the time tracking that you need mainly because it integrates in a perfect and beautiful way with the project management tools that you already use. In our case, we use Asana and Trello on a day-to-day basis for all our organizational needs. Integrating other time tracking tools in the day-by-day processes was always a pain. With Everhour, it's seamless, painless, and really fun to do that!"
— Raphael S
"As an ex-Harvest user, Everhour is so much easier to track time by way of its Trello interface. Instead of selecting a customer and job every time you change tasks, you only need to click one button on a Trello card. We have set up all our jobs on Trello which has improved our organization and workflow as a bonus. Time tracking was never easier or more accurate. The interface is fairly easy to use too."
— Doug S.
"We needed a time tracking software that was fully integrated with Asana, but not overly complicated or overpriced - and Everhour was the perfect balance of both. I love the way you can track time right from Asana, the reporting functionality was more than satisfactory, and it was easy to learn and use."
— Charissa L
"I love that Everhour integrates with Basecamp so project management and time management become one. You just press a button next to the project you're working on and it tracks the time it takes to complete it. Then you can see how long it takes you and your team to do any task. There's thorough reporting so you can have solid data that shows how long it takes to complete work."
— Kate B.
"Ease of integrations with our existing software (crucially Asana). Great UX/UI. Easy to create custom reports and monitor budgets on each project we are working on. Simple to introduce to new team members. The new addition of seeing our project budgets on our Asana board has been SO useful - to make sure that we stay on track."
— Sarah M.
"We use Asana for our project management and the integration with Everhour is excellent. We can effectively track all of the time spent on various elements of the project and review with Everhour's reporting suite exactly where we blew out on estimated hours. It's simple to use, easy to edit, and customizing the reports is a sinch!"
— Fraser G.
"The time tracking software is easy to use and integrates with our Basecamp3 account very well. It allows our employees to track time to our projects directly from Basecamp3. From an administrator's perspective, it is a cost-effective solution and its robust reporting is valuable in evaluating project efficiencies. The technical support has been very responsive, as well."
— Jeff D.
"The best thing about Everhour is that I do not have to burden my team with writing time reports every month or per project because it is all done by me automatically via Everhour reports. Now my development team can focus on what they do best, which is developing awesome things!"
— Timotej H.
"One of the most exciting things about Everhour was the extension for Chrome that allowed you to just click a button and time began being tracked on whichever task you had selected. It helped us understand where we had spent most of our time on an individual level, as well as a team level."
— Dayne T.
"My organization uses Everhour in conjunction with our project management software, Asana. Everhour works seamlessly with the Asana system to allow us to keep track of how much time we are spending on individual tasks as well as overall on a project. The integration is vital for us because Asana does not have a stand-alone time tracking system. Without Everhour we wouldn't be able to use Asana. It is extremely important for us to know that we are maintaining the scope or if we are starting to get too close to going over budget. This also allows us to plan for the future especially if we are spending more time than we initially planned. Via the Everhour reporting, we have very efficient post-mortem meetings that allow us to appropriately plan for future project costs. I would recommend."
— Jesse G.
"Everhour is used by all employees across our organization. It has been a game-changer for our creative department. Using Everhour helps us see which type of creative we spend the most time on and enables us to view that across the period of time of our needs. It has also been useful to see the time spent per project. With that knowledge, we were able to know what initiatives were worth our time and which weren't."
— Joelle G.
"Everhour is used for our agency as a time tracking and traffic control system. With its help, we set up our workflow in Asana with more efficiency and understanding the project profitability no matter the billing type (fixed price or time and material). It also visualizes time tracking not only for the financial department but also via all team members because simple necessary track records are being provided in our Asana project which is very useful to understand our current financial position in real-time."
— Yuriy G.
"Everhour has saved me many hours per week and lets me track time spent on tasks. The Asana integration was the reason why I was so keen to try it out and I am pleased I did now. I've spent a lot of hours trying to find the right solution/mix of software, and Everhour/Asana does the job perfectly."
— Iain Q.
"Our main use of Everhour is to track if people are working the hours they said they'd do. We don't like the 40 hr/wk method but instead to give people more freedom. Everhour encourages people to do the required amount; because without a set schedule, people tend to work less."
— Nathan G.
"Everhour is used throughout the organization. It helps us to do two things: provide estimates and time actually spent on tasks. The unique selling point for us was the Asana integration so that our employees do not need to learn a new tool. They just need to install an extension on Chrome/Safari to see the time tracking inside Asana."
— Guy-Louis de le V.
"Everhour is being used by me and my partners to manage projects from different areas that we work with (music, filmmaking, and game development). By its tight integration with Asana, it helps us do a more accurate time estimate for our tasks, and visualize and iterate quickly with our schedule for the days/weeks that we are planning."
— Raphael S.
"We use it to log time in Asana. It's integrated really well, so no one has to leave the project management system to track their time. It's also giving us insight into how our time is being used, and if we are profitable with our hours."
— Rachel M.
"We're using Everhour across our entire organization, for tracking both billable and non-billable time spent on tasks (through the Asana integration). The most often-used metrics are time spent on retainers (which is limited per month), and actual time spent on fixed-price projects, versus projected time/billed cost. Everhour's reporting functions have proven very useful in both internally reviewing those numbers, and sharing time spent/tasks completed with clients."
— Lars D.
"I use Everhour not only to track my time but to organize it, which is a lifesaver. I plan out every day by assigning time to each task, which makes it easier for me and for my team to estimate and report. This tool is the best thing that's happened to me since word processing."
— Julie C.
"Our company uses Everhour to track all of our employees' progress on every project we work on. In tandem with a task manager, it helps to keep track of our tasks, working hours, and even costs and profits. Not only does it show you the exact amount spent on every task or project, but it also helps a lot with accounting by creating amazing detailed reports in various formats."
— Alex D.
"Everhour is being used across our whole organization. We are systemizing our business processes and costing our services so we depend on Everhour heavily! It solves tracking of our largest cost, our employees' time. The biggest issue with trying to track this vital information is doing so in a manner that doesn't impede efficiency."
— Matthew P.