Time tracking in Trello
Everhour empowers Trello by a wide range of time management opportunities. It naturally joins your existing boards in just a few clicks.
Try With My Trello
See it in action & read more below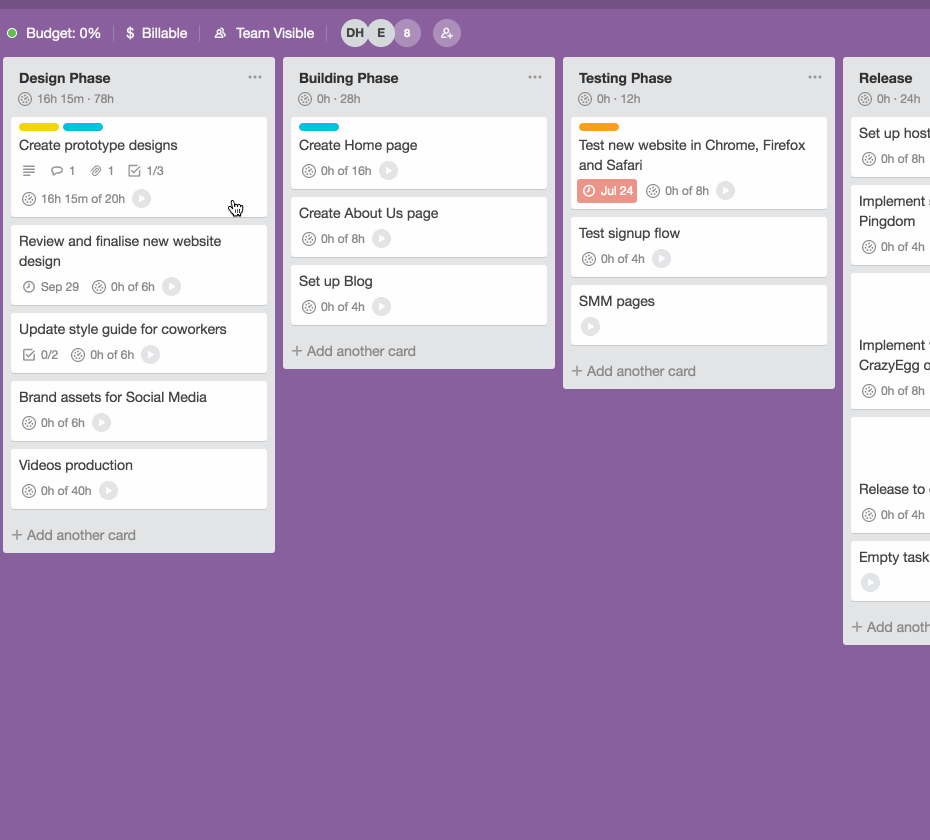 What's so special about Everhour?
We embed directly into Trello interface so your team doesn't need to switch between apps. The integration is fully automatic. Projects you create in Trello automatically appear in Everhour. Our reports are super flexible. You can report on any meta information from Trello.
It only takes 3 minutes to set Everhour up and make it part of your process.
Everhour + Trello possibilities
What possibilities your Trello will get after integration with Everhour
Time right on your board
Easily track time inside Trello, see the amount of time already spent by your team per card and on the entire list.

Budgeting
Set budgets for your Trello projects. They can be set in hours or money. Make them private of share with the team. Get notified about the reached threshold. Disallow tracking on top of it.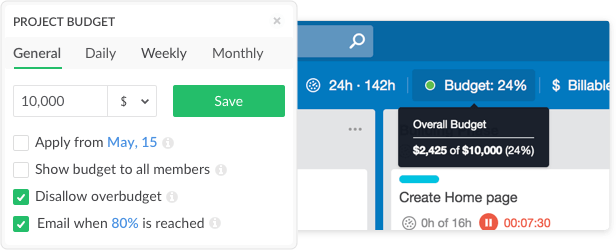 Billable / Non-billable time
Track and analyze both billable and non-billable time. Non-billable can be either the whole project or just individual tasks.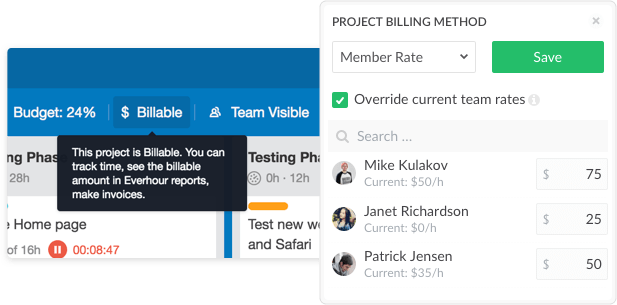 Manage time and estimates
All your team needs in terms of time tracking is there. You can start the timer, log time manually and give estimates.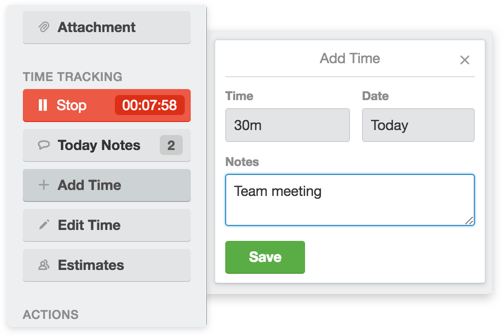 Watch everyone's progress
You can clearly see who had spent the most and their progress regarding the initial estimates within each card.

2,000+ businesses use Everhour to manage their projects