Integrations
Time tracking in Asana
Everhour extends the power of Asana by wide range of time management opportunities. It integrates extremely natively into your already existing tasks just in a few clicks.
Try With My Asana
01
With Everhour, you can set up estimates for yourself or your teammates and track their performance right inside of each task in Asana. You don't need to switch the page and lose your focus.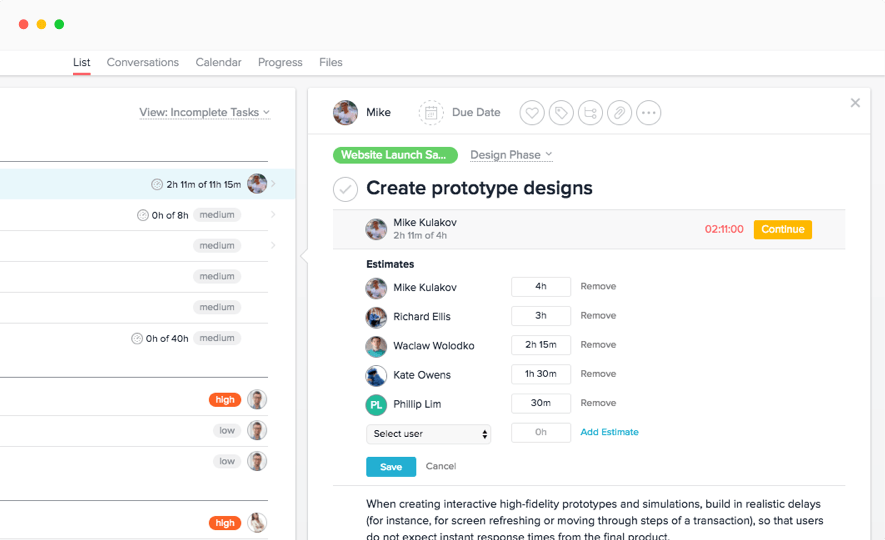 02
Measure your time by using an embedded timer button or you can also log time retrospectively by simply selecting a necessary date in a calendar.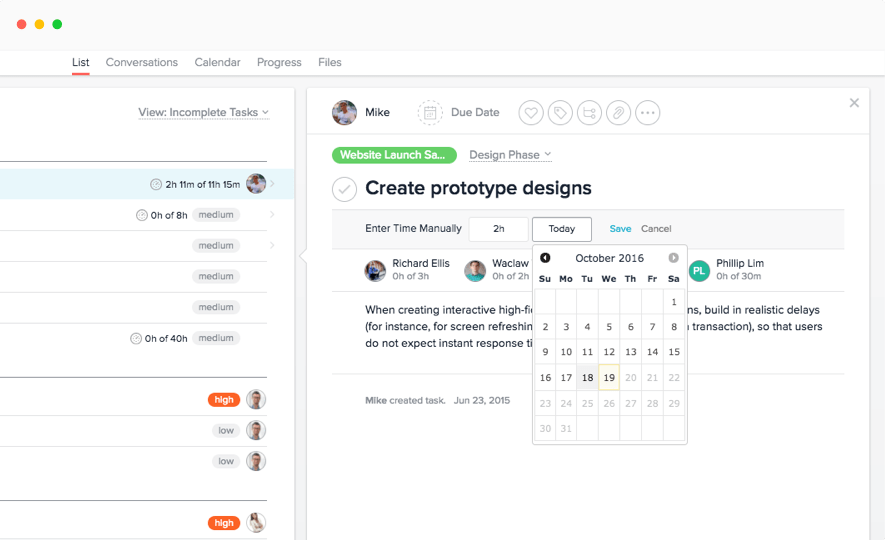 03
Control your team performance at a glance on the task list. You will see the estimated and reported time just next to task titles.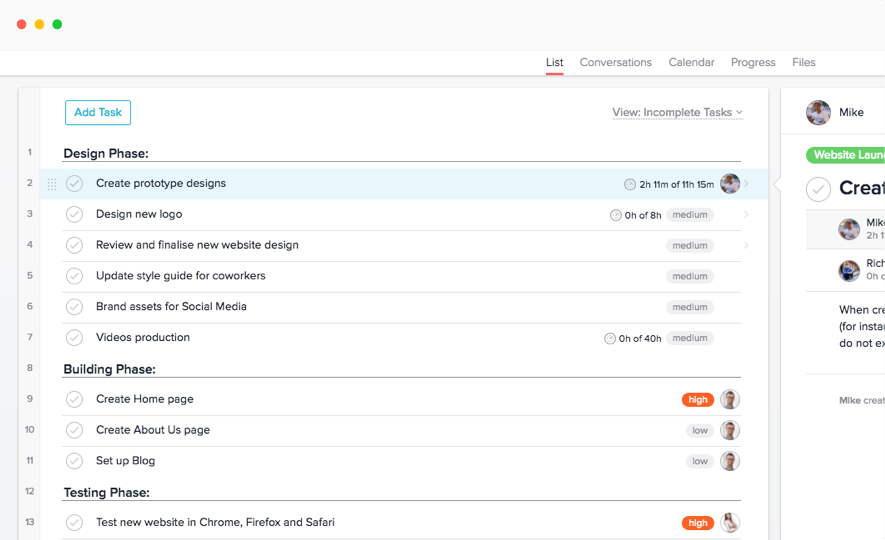 04
On the right pane, you'll see time reported specifically into the parent task as well as time/estimate on each subtask.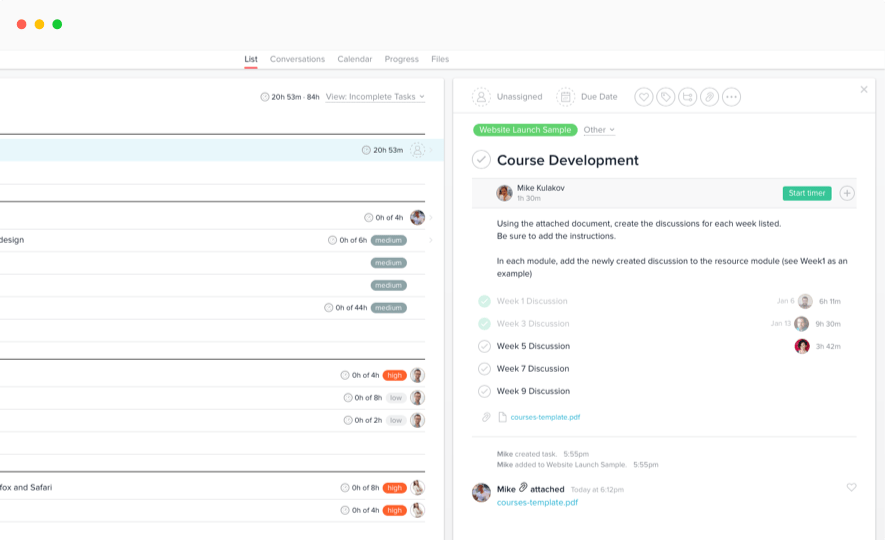 05
Everhour website allows to receive a comprehensive report of your team's activity. You can see the time of each task assignee, their estimates; select specific date range, add or exclude a certain tag from your report.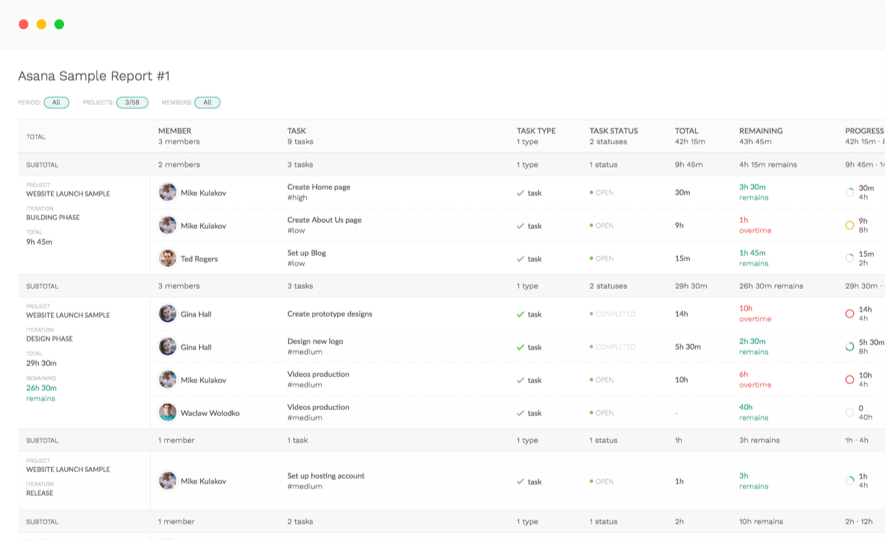 All integrations
See integration features and details
for other project managers that Everhour supports.