Asana time tracking integration
Time tracking in Asana with timesheets, budgeting, client reporting, and payroll.
Works inside Asana. No more tab switching!
Everhour vs Asana native time tracking
Here is why Everhour is the best time tracking solution for Asana
Pros of Everhour + Asana integration:
Everhour offers more advanced time tracking than Asana's native time tracking feature, such as the ability to set different billing rates for different projects
Everhour also integrates seamlessly with Asana, which means you can track time without leaving Asana's interface
Everhour allows you to generate customizable reports that show how much time you or your team has spent on specific tasks, projects, or clients. This data can help you make better decisions about how to allocate resources and manage your time more effectively
With Everhour, you can share detailed reports with clients. This transparency can help you build trust with your clients and improve communication
Cons of Asana native time tracking feature:
You have to turn on native time tracking for each project
You cannot set up individual estimates
You cannot configure project billing
You cannot set up project budget
No Timesheet functionality
No time approval
No detailed reports
No important notifications, limits or team tracking policies
Upgrading to Business or Enterprise tiers in Asana is expensive. Even for a small team, it is much more profitable to stay on Asana Free or Premium plans and use Everhour.
You cannot see total time by section or project as well as progress on other pages (Portfolio, Home, Timeline)
Admins cannot report time on someone's behalf, can't see what the team is doing right now
How does Everhour integrate with Asana?
After you successfully connected Everhour and Asana, there are multiple
useful features you can start using directly in your Asana interface
Time next to your tasks
You'll see a timer, estimate, and reported time next to the task title, as well as total time, displayed by section, custom field, or for the entire project.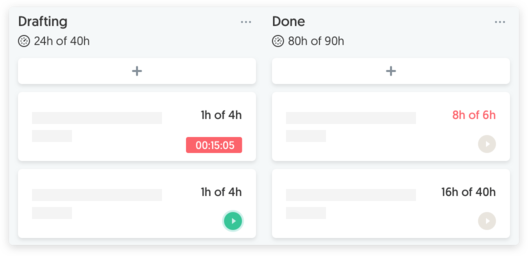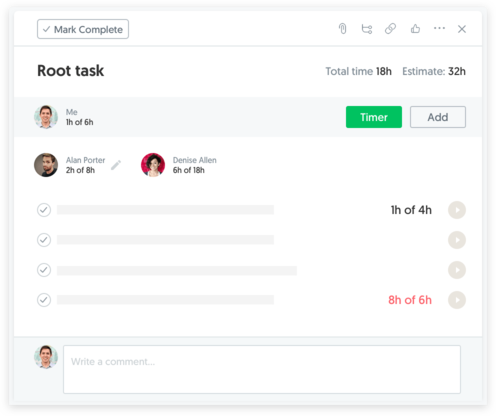 Time in task details
In the task details, you'll see the time reported by each employee and its progress, plus time on parent and subtasks. You can track time using the timer or log time manually.
Manual time entries
If you forgot to start the timer, or you prefer to fill in all your work hours in one go, use manual mode.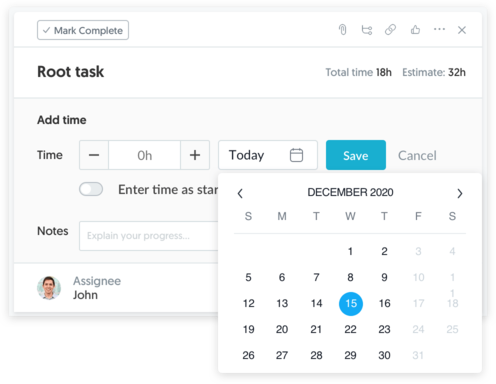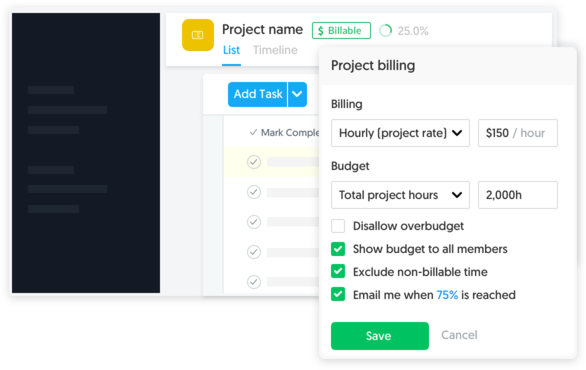 Project budget
Choose a billing method for your project: hourly, fixed fee, or non-billable. Set up the budget and the limits. Receive an email alert when you reach a certain threshold.
My Timesheet button
Quickly look at all your timekeeping for a Day or Week as well as start the timer or add time and comments for the tasks you have been working on.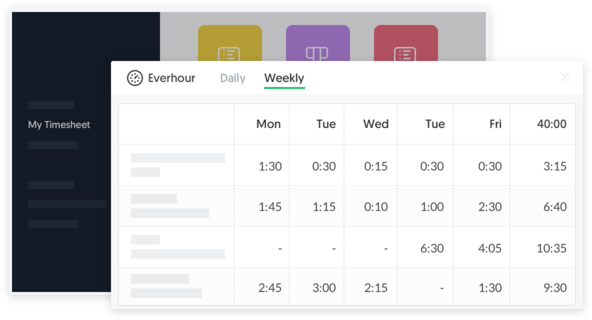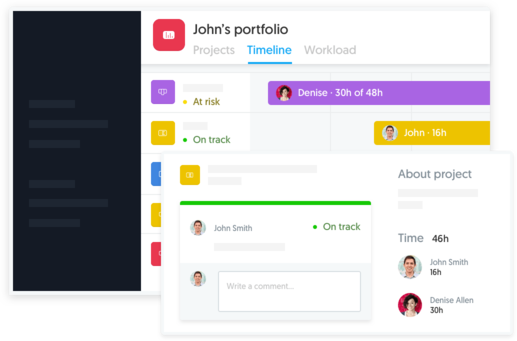 Time on Portfolios
Estimate and reported time will be displayed on Asana's Portfolio page.
Time on Homepage
Don't waste time searching for progress updates on your most important projects. Everhour shows estimate and reported time right on the Home page.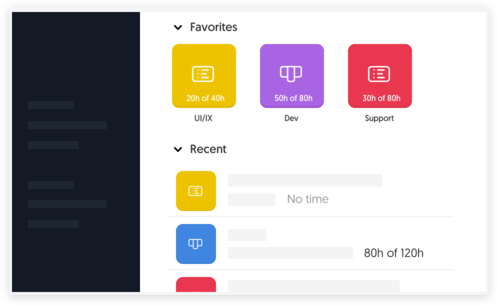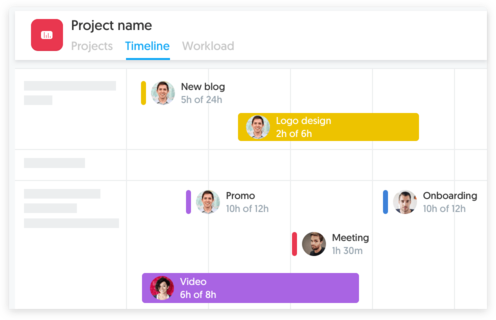 Time on Timeline
Use Timeline to create project plans that help you stay on schedule—so you hit your deadlines. Everhour helps you by showing estimates and reported time right there.
Project summary
Everhour adds the Project Summary page right into Asana's interface. So the information about time spent on the project, budget usage, billable vs non-billable hours, etc. - everything is just one click away.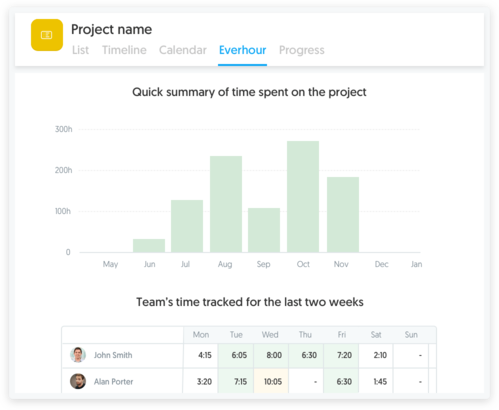 Time tracking is a part of a bigger thing
Get more from your business with Everhour + Asana integration
Your questions. Answered!
Here is a list of the most frequently asked questions. Got others or some ideas? — Contact us!
Is Everhour easy to connect with Asana?
Yes. Just click Try with my Asana and connect it with Everhour. The next step would be to install our browser extension. And that's it! Open your Asana and start tracking time.
How does Everhour for Asana work?
After integration, Everhour embeds controls into the Asana interface and thus extends it with many useful features. You can keep tracking time from Asana, through the Everhour website or browser extension.
What if not all my Asana users need time tracking?
No problem. You can invite and pay only for those Asana users who are going to track time and use other Everhour features.
Will someone else (like my clients) see my time?
Only those people who are a part of your Everhour team and installed our free browser extension can see time-related data in Asana.
How to invite other team members?
After you register your Everhour account and connect it with Asana, you can track time only for yourself. To invite teammates, you should go to the Everhour team page and manually invite your team by entering their emails. Each employee should finish the signup flow and connect their Asana account.
Does Everhour work on Asana's native apps?
Unfortunately, due to technical reasons, this is not possible. Only folks at Asana can decide to integrate with Everhour. No other time tracker can do this.
A time tracker you can trust for life