How Everhour Shifts can help your business
Scheduling
Simplify the process of creating and managing schedules for your team. Ensure that employee schedules are optimized for maximum efficiency and productivity. Save time creating shifts by copying single shifts or whole weeks.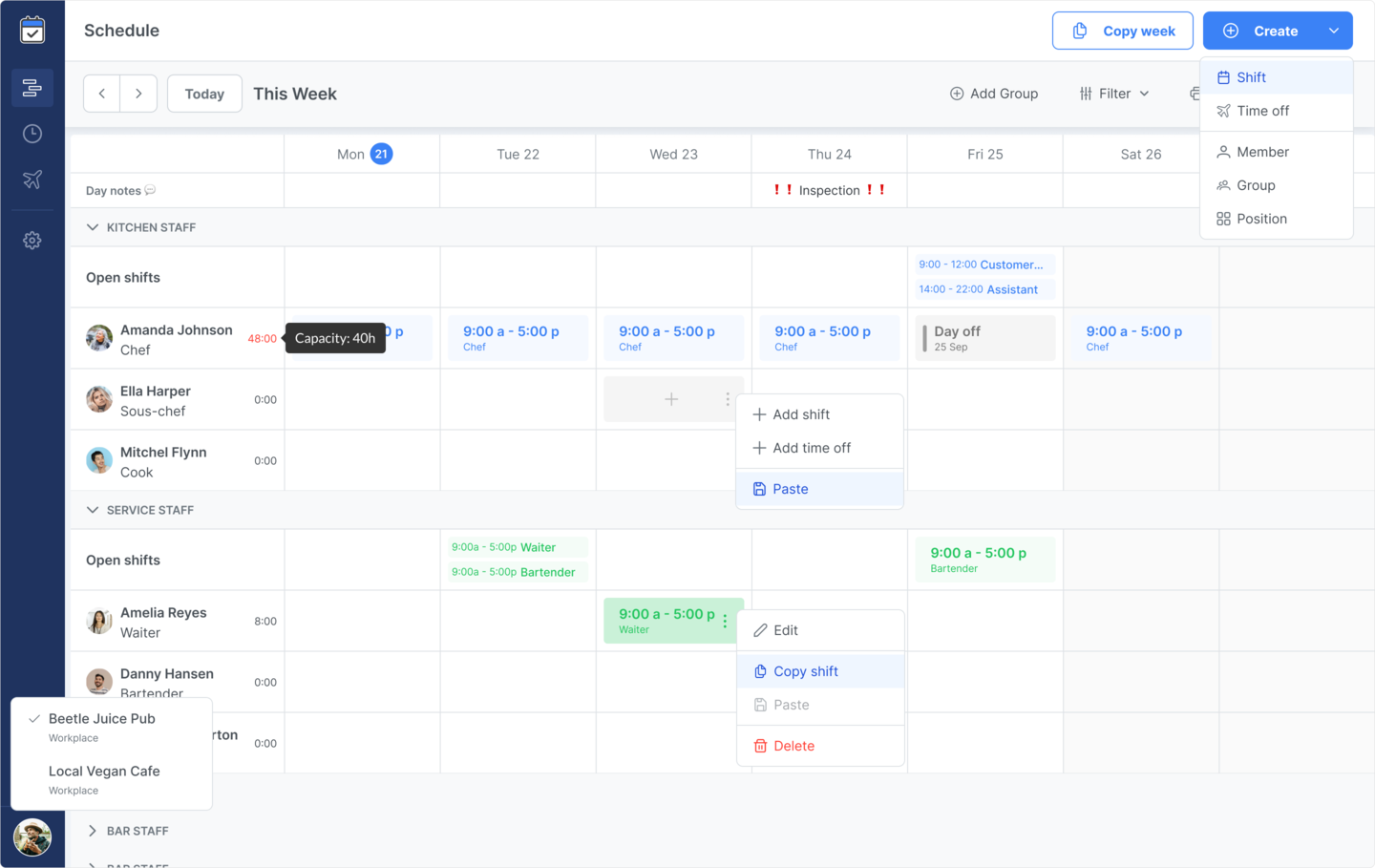 Set up multiple workplaces if your business operates out of different physical locations or you want to build separate schedules for different departments.
Add as many employees as you want.
Organize everyone in groups. Name a group like a job type or location.
Create schedule from scratch or copy.
Avoid schedule conflicts with up-to-date availability and time off. Get notified of overbooking.
Include important notes for the respective days of the week.
---
Mobile clock-in and clock-out
Employees use their mobile phones to view their schedule and track working hours.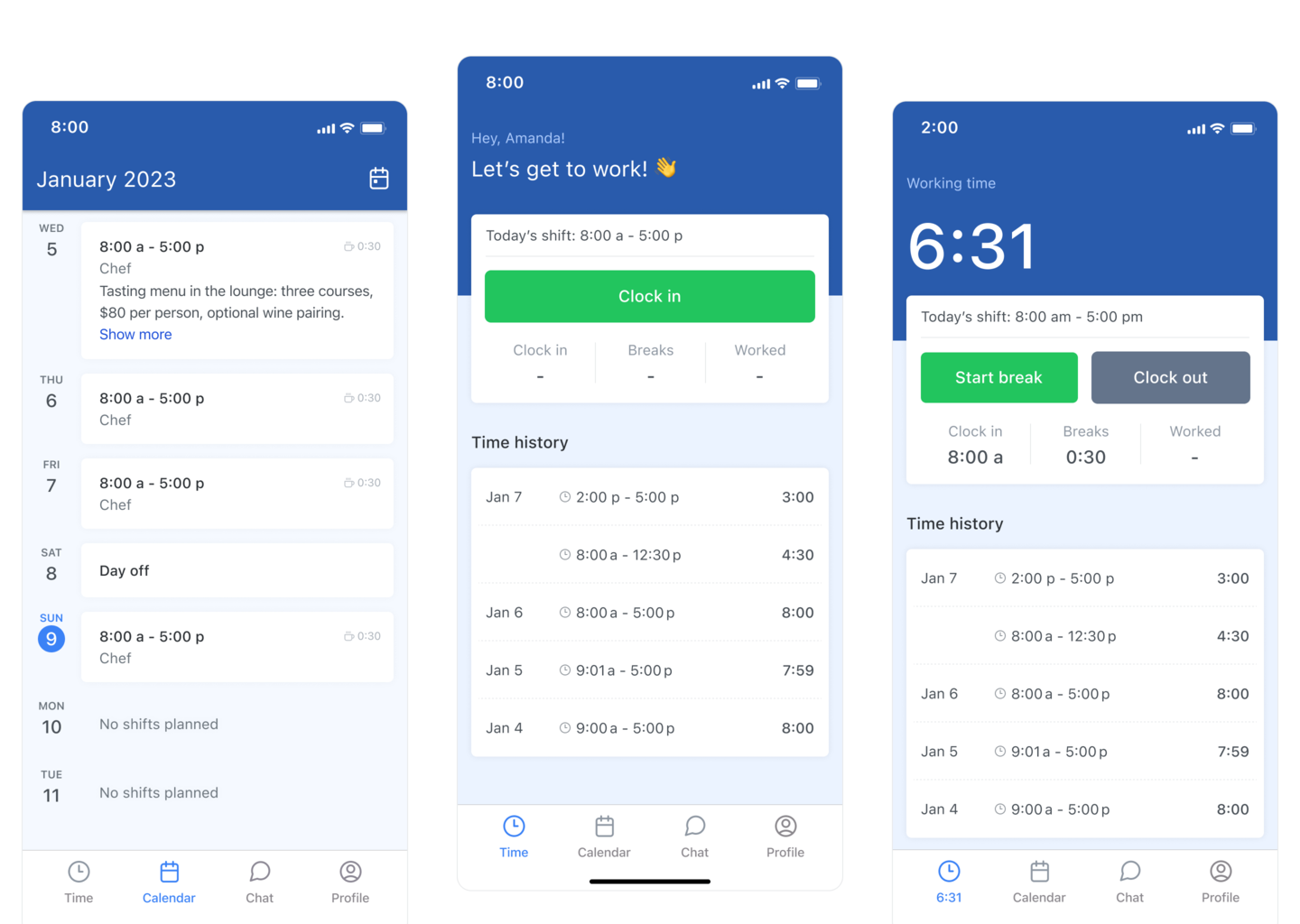 ---
Kiosk
Turn any device into employee time clock. You can save time on time clock management and save money on devices. Learn more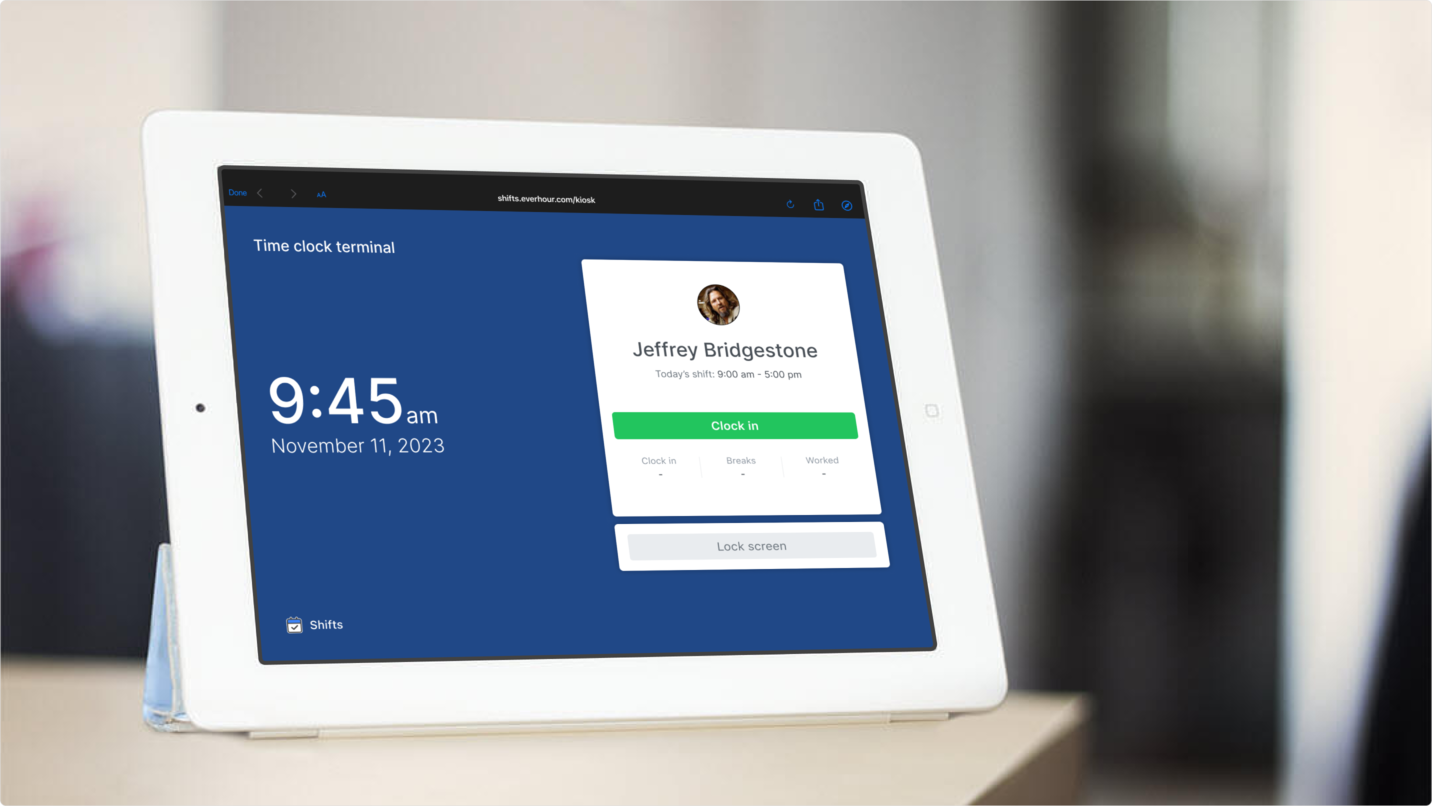 ---
Attendance and payroll
Timesheets for all employees are aggregated in one centralized place. An admin can view data for any employee and any period of time, make changes and leave notes. In addition, the data can be exported.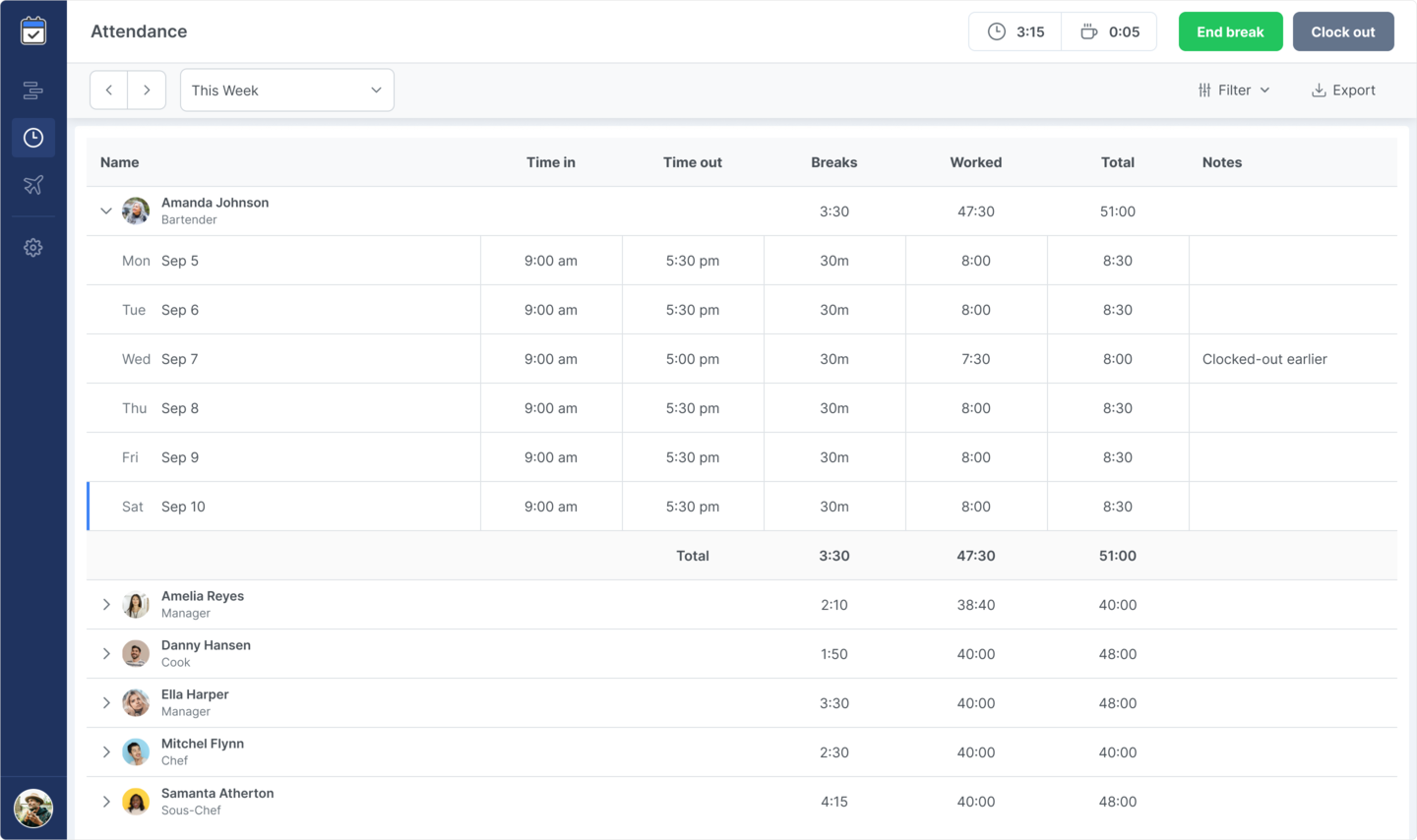 ---
Time off
Create different time off categories. On the Time off tab, you will see a detailed report on the number of days used by each employee for the selected period and specific dates.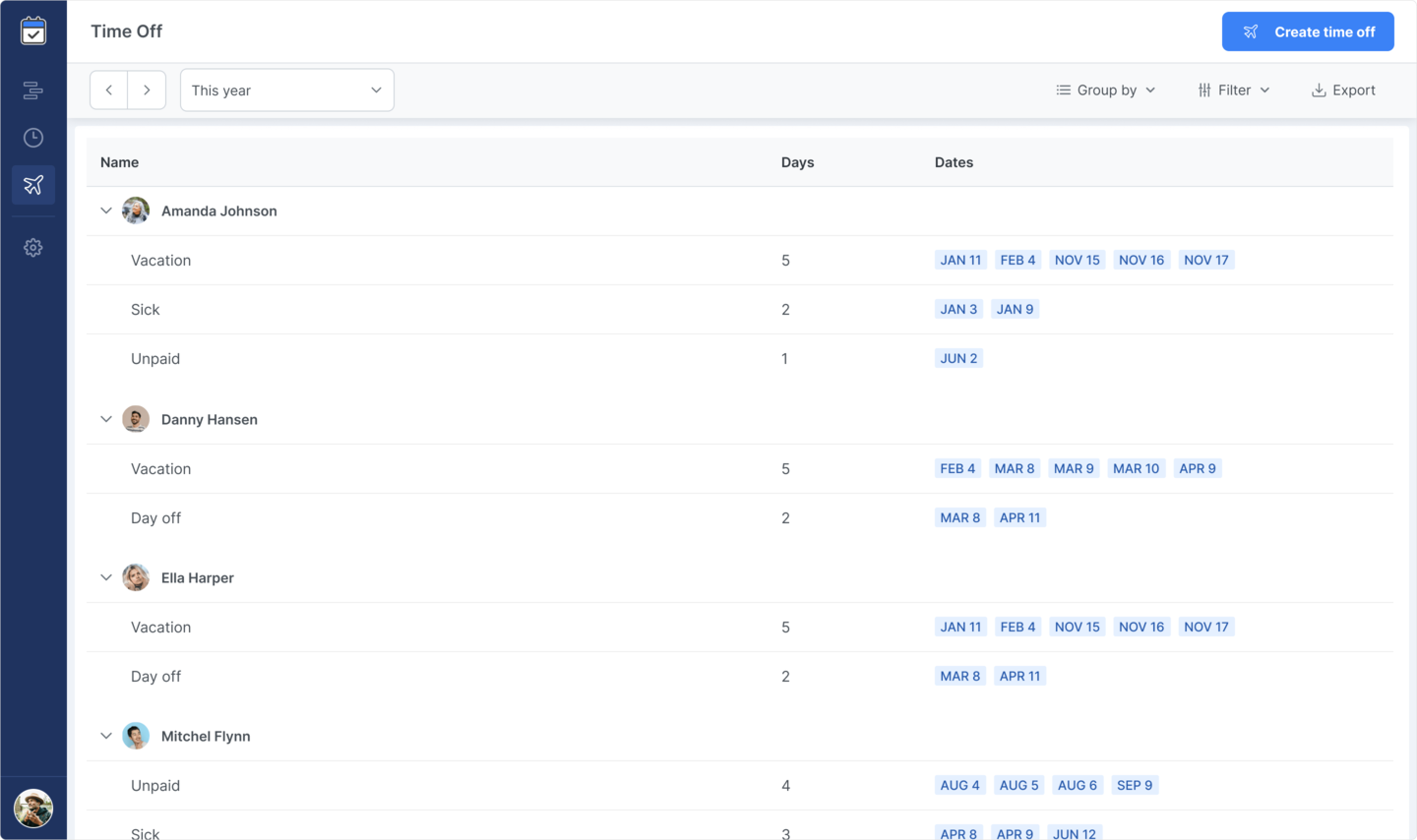 ---
Summary dashboard
The dashboard helps you quickly see who is scheduled today, who clocked in, preview total reported hours, costs etc.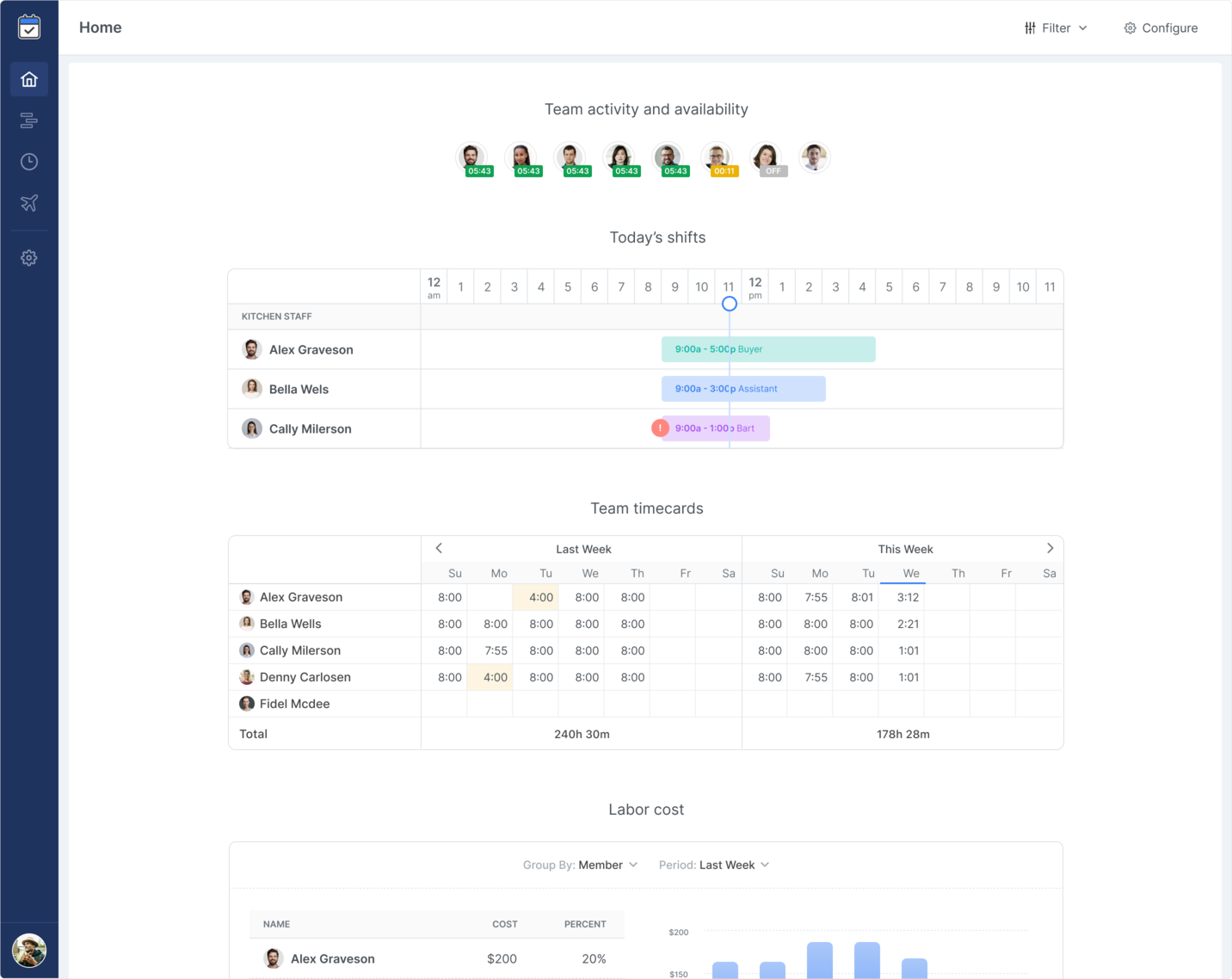 ---
Messaging
All work communication stays in the app that's dedicated to work. Start private conversations or create a group chat when you need to communicate with a handful of people on your team or to send announcements.