Employee scheduling app that simplifies shift management
Shifts by Everhour is shift management software for shift-based teams and non-desk employees.
Stop using Excel. Make staff scheduling smarter.
🔔 Coming soon. Be the first to know when we launch
What is employee scheduling?
If your business is open more than 10 hours a day, chances are you will need to schedule shift work and use a team's scheduler app. Shift work may include morning work (6AM - 2PM), night work (2PM - 10PM), or both. In the most difficult case, round-the-clock work (three blocks of 8 hours)
It is often difficult to assign employees to shifts. When scheduling a team is done successfully, productivity is maximized and labor costs do not exceed sales. Every week and month, this task must be repeated again and again. Doing this on paper or a spreadsheet is inconvenient and often prone to errors.
Industries
Most team scheduling occurs in the service and manufacturing industries, but shift work can take place in any job. Here are some industries that use shift work:
Restaurants / Cafes / Bars / Coffee Shops
Retail
Entertainment / Seasonal
Healthcare / Medical / Caregivers
Colleges / Universities / Schools
Call Centers / Customer Support
Construction
Hotels / Resorts / Salon / Spa
How can employee scheduling help my business?
Save your time on scheduling, improve communication, eliminate excuses,
boost accountability, and grow your business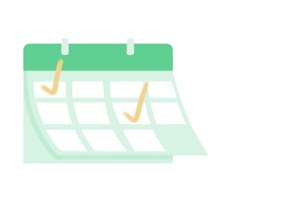 Better accessibility
Everhour Shifts makes it possible to access your staff schedule anywhere, anytime. It doesn't matter if you're on a desktop or laptop, as long as you can connect to the internet, you can create schedules and make changes.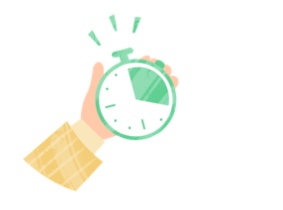 Free up more time
You can create the perfect schedule in minutes instead of hours. Spend the time you save to give more attention to improving the way your team works and growing your business.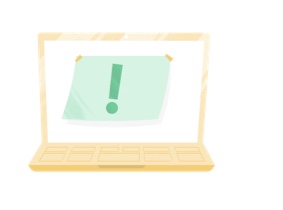 Fewer errors
Everhour Shifts alerts you when it detects an error when dealing with time offs, hours worked, or other variables. If you schedule something incorrectly, the software will notify you to make a change.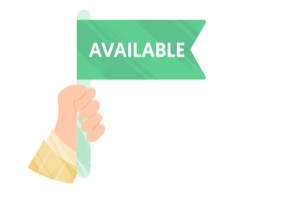 Increased flexibility for employees
The opportunity to work in schedules other than 9 to 5 could be more suited for many employees. A proper team scheduler can thus help employees work according to their schedules and provide them with more job satisfaction.
How to use Everhour Shifts in your business
Set up your team's work schedule in a few minutes and
get back to business-critical tasks
Workplaces
Set up multiple workplaces if your business operates out of different physical locations/regions or you want to build separate schedules for different teams/departments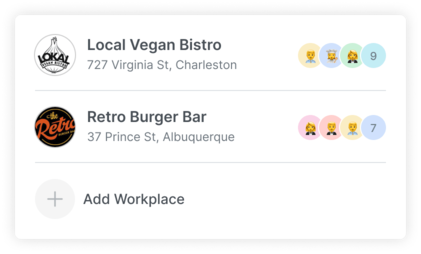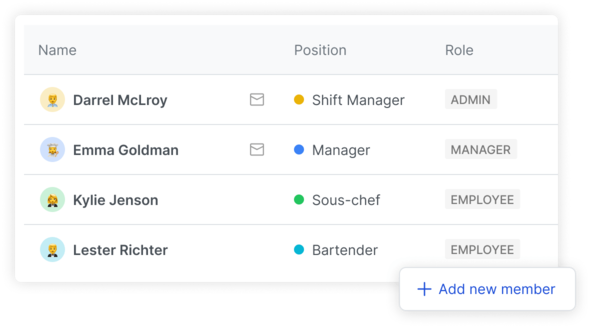 Employees
Add as many employees as you want. You can even start by adding people without inviting them to access the account
Groups
Organize everyone in groups. Name a group like a job type or location to keep everything organized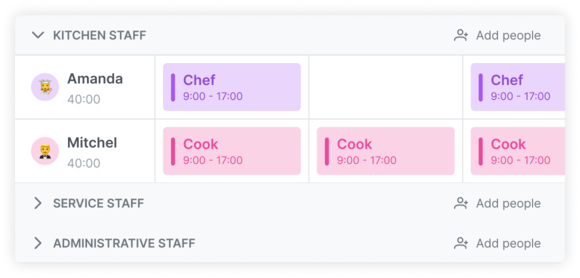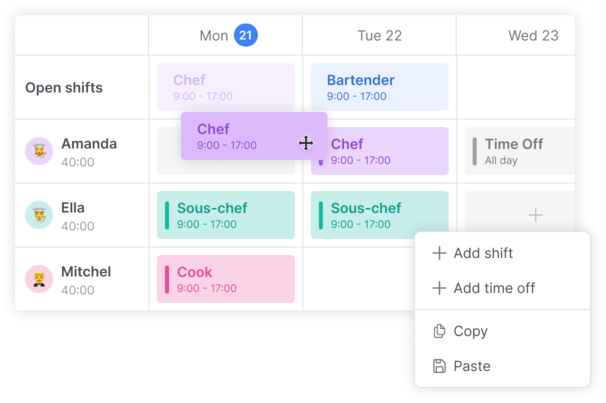 Shifts
Create, edit, and manage shifts. Create from scratch or copy. Avoid schedule conflicts with up-to-date availability and time off requests. Get notified of overlapping shifts
Day notes
Include important notes about the shift schedule for the respective days of the week