Choosing an Affordable Time Tracking Software
Hi there,
If you are considering between Everhour and Harvest, our comparison below will help you to choose the best time tracking solution for your team.
The most of the articles provide a differentiation just on the features of the tools. But we decided to go deeper and make a comparison of products' principles and concepts. We will also describe how they will influence and, ideally, complement the processes at your company.
Before we jumped from one time tracking tool to another every few months, and invested so much time on its adaptation and integration, just to understand in the end that our data can't be analyzed the way we want. Furthermore, those products were not flexible enough, and the makers didn't plan any additional development for them.
The information below will help you to understand the essential principles of Everhour and Harvest, including our vision, ideas for future and reviews of our customers who have already gone for Everhour.
Compare
Everhour vs Harvest
Here's why Everhour is a perfect Harvest alternative and why you should consider changes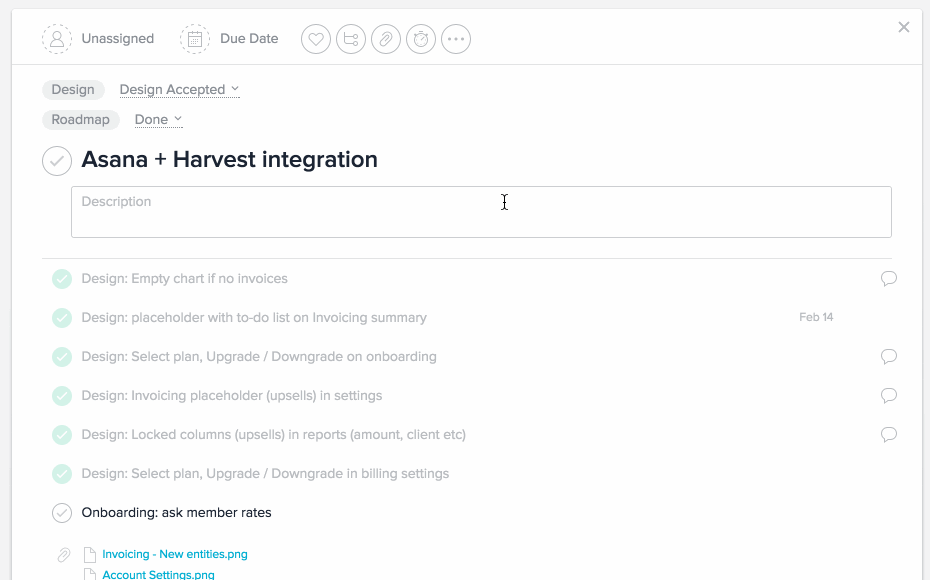 In the case of Asana, Harvest just adds an icon, which will show you a pop-up window after clicking.

This popup lets you select a project and a type of activity (which you had to create in advance in the Harvest settings) to associate the reported time with it. While your Asana task is just a free-text comment and the amount of time reported into the task to date is only displayed at the bottom of the popup.

Harvest doesn't sync any additional but crucial data of your project like sections or tags, while Everhour does. And, for example, if you rename a task in Asana, you should also manually rename it in Harvest. Same thing with creating new projects. Not really useful, isn't it?

Also, the reported data can not be visible in the Asana interface. You can pick up this info only in Harvest reports.

Everhour, in its turn, is built to complement the Asana's functionality with valuable and helpful data and empower your existing processes.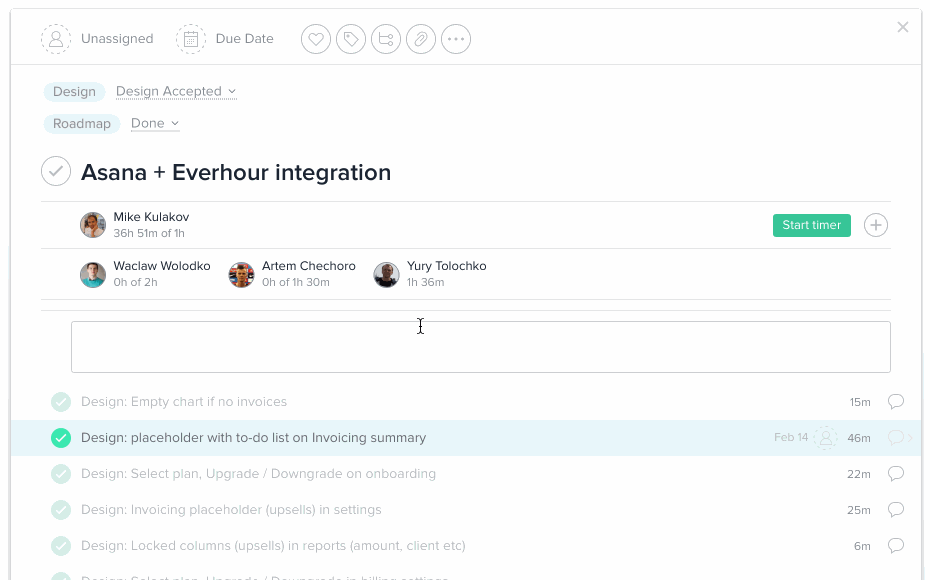 02
Estimation is an important element of any project management approach. But surprisingly, neither Harvest nor basic options of Asana, Trello, Basecamp, Pivotal or GitHub don't provide these opportunities. While Everhour does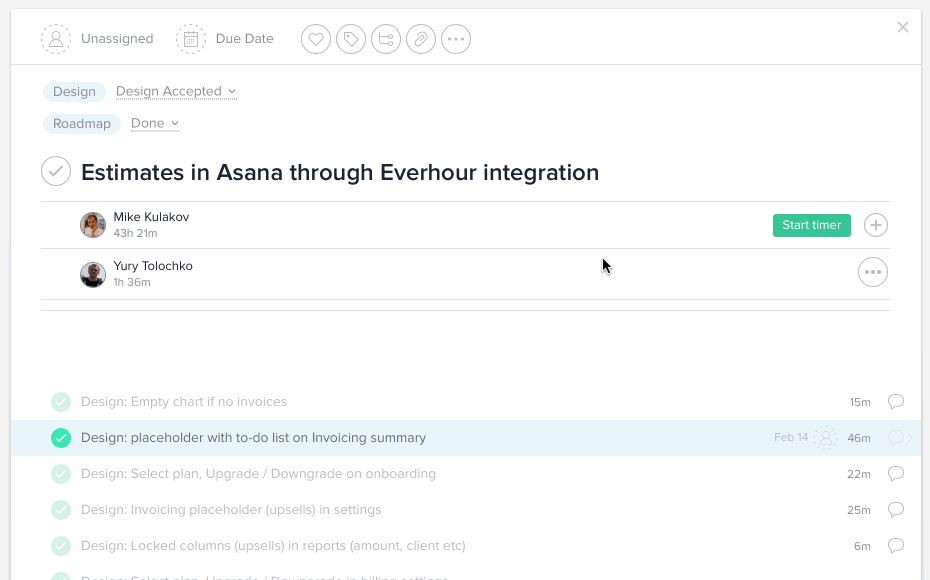 The progress results of each colleague could be found in the task details. That is very useful when several team members are working on one task.

For example, it is visible at first sight that there were 40 hours logged on a task. If you go deeper in Everhour, the details info can show you that development cost you 15h, 9h were spent on QA, 6 on design and 10 for BA.

As it seen, these details could reveal a very different picture.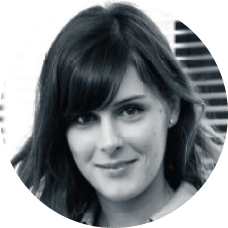 Kata Breman
Director of Operations and Key Accounts at Peak Seven Advertising
The seamless integration between Everhour and Basecamp is paramount
We have been using Harvest for over four years. At a boutique agency like ours, everybody wears a lot of hats, so it's important that we use an efficient system that works well for our purpose. Using Harvest, we had to double admin projects. We tried 3rd party integrations, but they didn't work well either. Everhour's logic is different than Harvest's which takes some getting used to, but once you get the hang of it, it's so much better.
Peak Seven Advertising uses the creative flair to strategize stunning advertising and marketing campaigns that drive results.
03
Reports in Harvest are easy to scan, but they are not very detailed and flexible when it comes to configuration. They are not able to provide real management insights. While exporting data to third party apps and generating statistics by hand is time-consuming.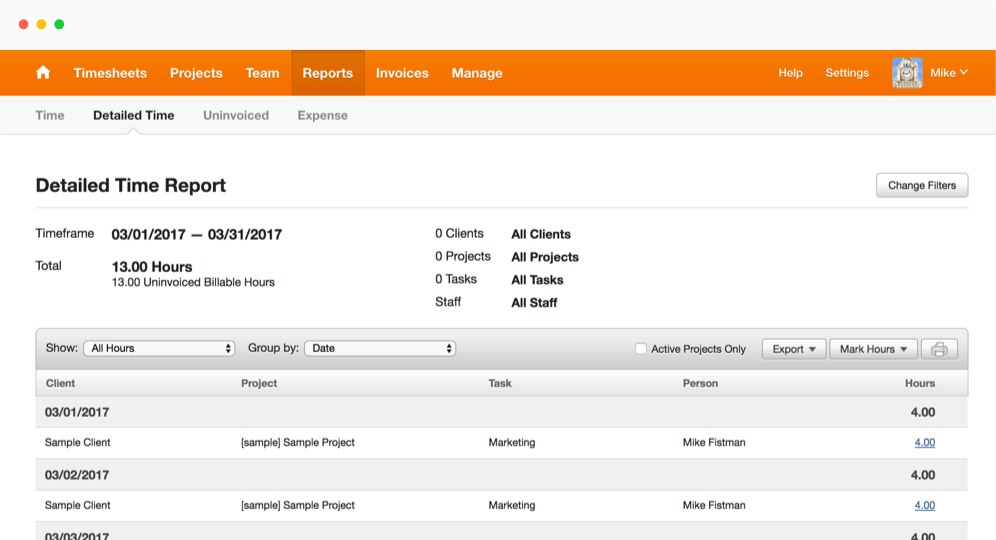 There are no fixed reports in Everhour, which allows you to construct your version for your particular goals. Easy play with columns and filters, add or exclude specific info, change orders, apply different formatting and filters.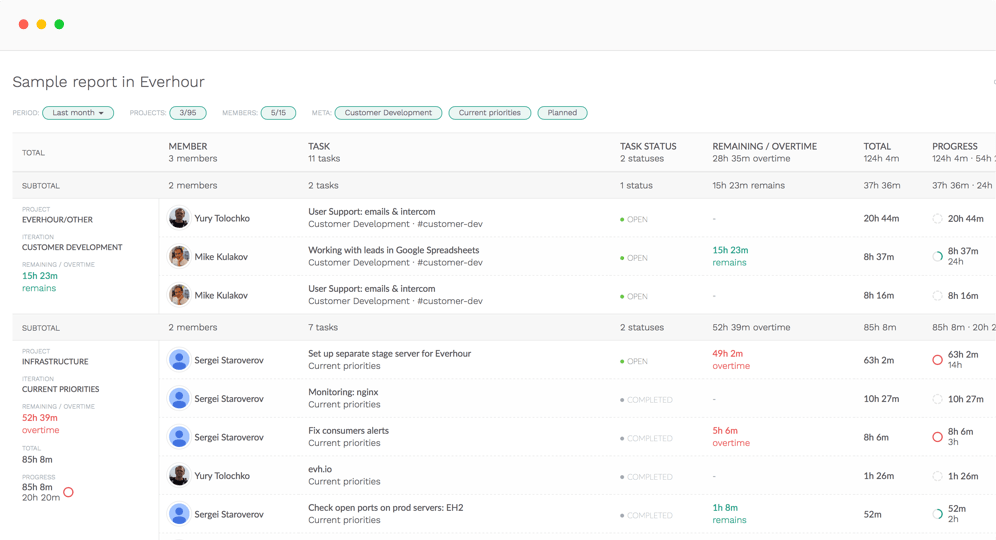 Multiple layout types give you the possibility to see data from the best angle. Conditional formatting allows you to highlight various pieces of data in individual cells of your reports.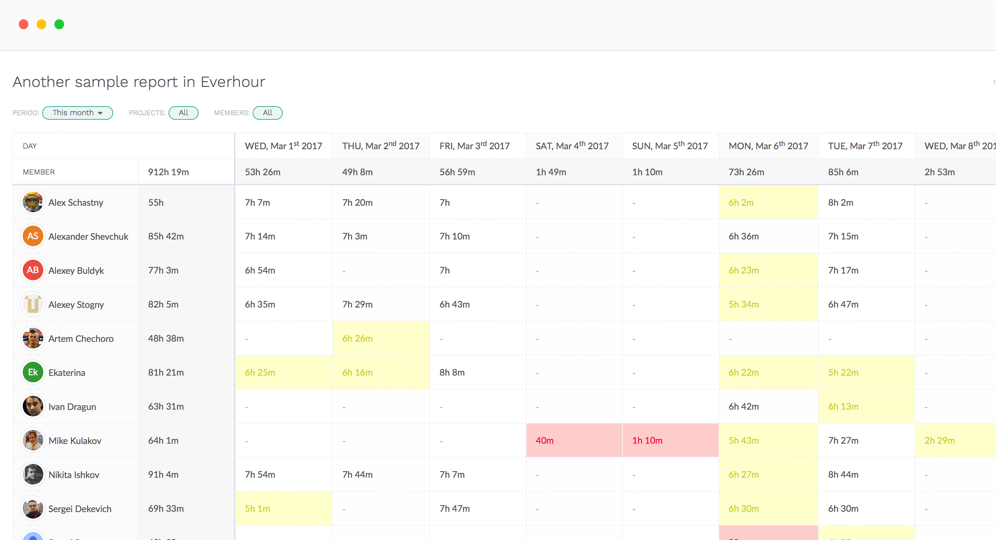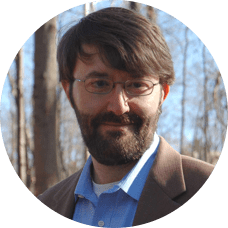 Steve Phipps
Founder/President at Wayfind Marketing
Everhour is a better overall value for my budget
I switched from Harvest for three primary reasons: 1) Because Everhour allows for creating time estimates at the task level in Asana. Harvest lets you track time at the task level but it doesn't offer time estimates which I need for my team; 2) I really like the custom reporting options that Everhour offers (which Harvest does not); 3) Everhour is a better overall value for my budget.
Wayfind Marketing serve as an outsourced CMO to help business leaders make smart marketing decisions that get results.
04
If you have a team admin or owner status, you have an option to see in real-time everybody's business at the moment and in before. So you don't need to ping people to ask on what task they are working at the moment. You can see all them on a special dashboard.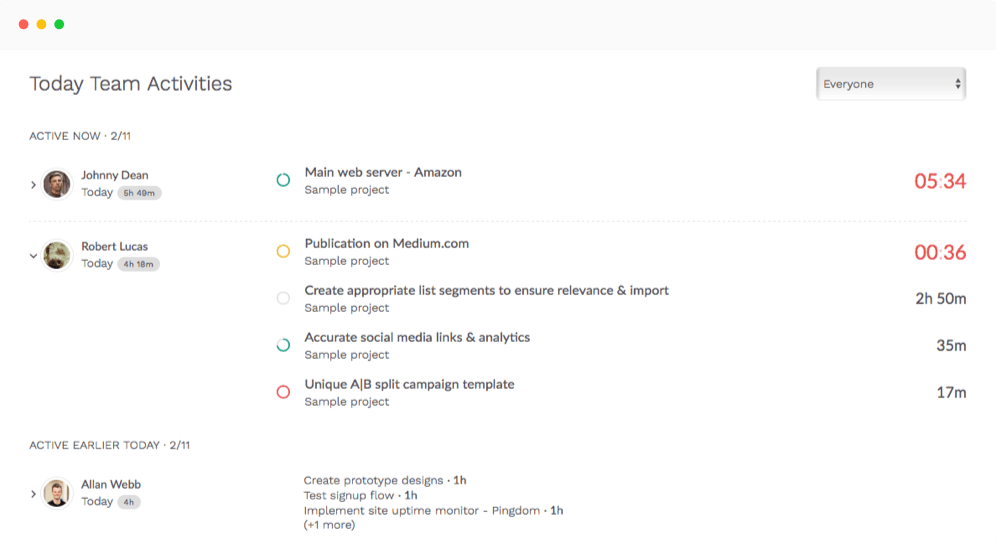 There are no features like that in Harvest.
Everhour integrates well with
See integration features and details
for other project managers that Everhour supports.
05
For your comfort, there is an allotted board in Everhour for you to systematize any team activities. And it is a better solution than just a project with activity types in Harvest.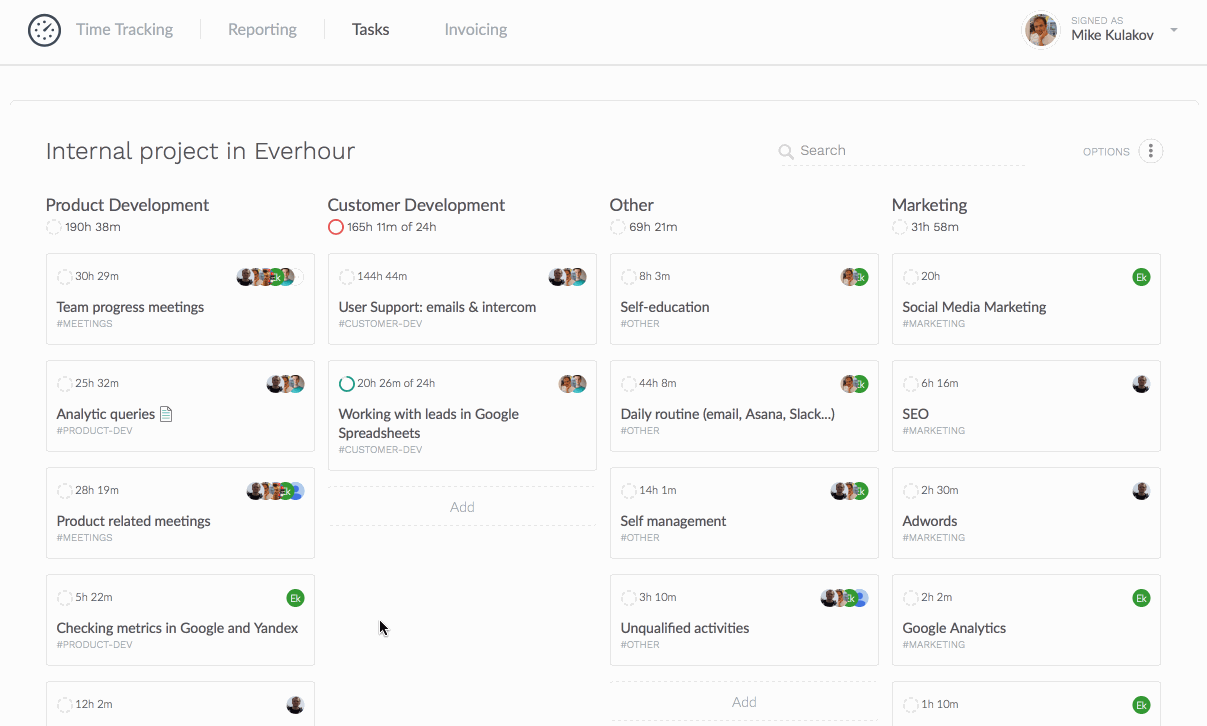 If you are looking for a self-sufficient time management system, you should consider Everhour. It provides excellent estimating and reporting functions, real-time dashboards, invoicing, and that's all wrapped in a straightforward and polished UI.

A 14-day free trial that with unlimited functionality - is a great way to fall in love with a time tracking process.