Time Tracking Software with Project Management and Invoicing
See who do what in real time, manage tasks, build any kind of reports, send professional-looking invoices
SEE OUR INTEGRATIONS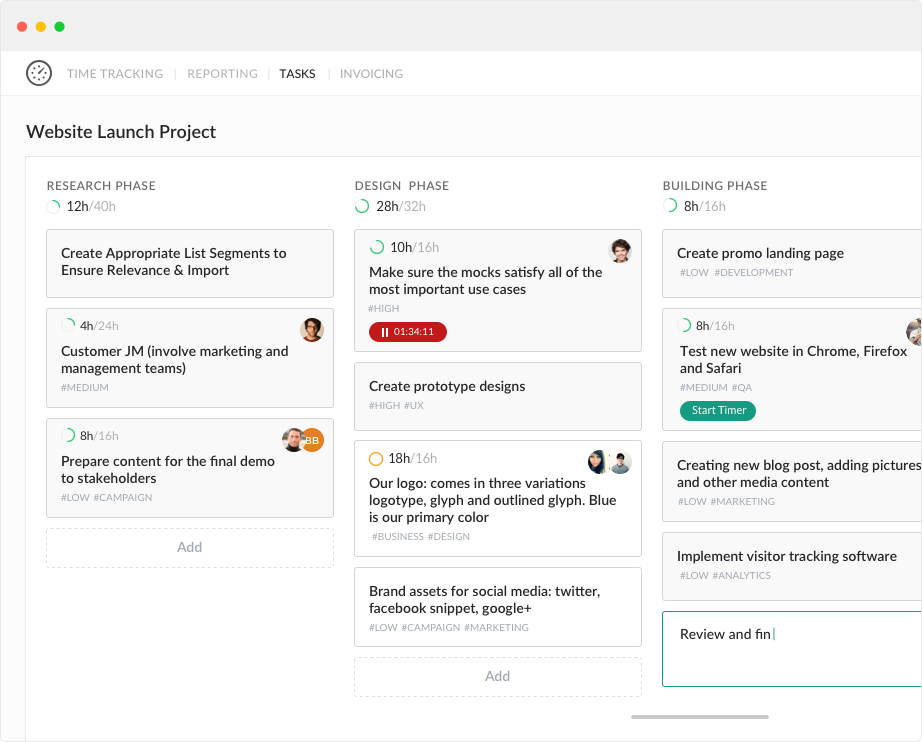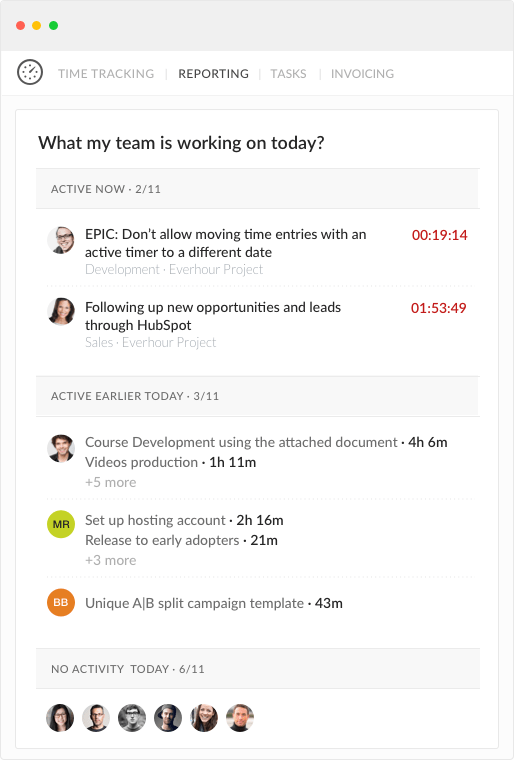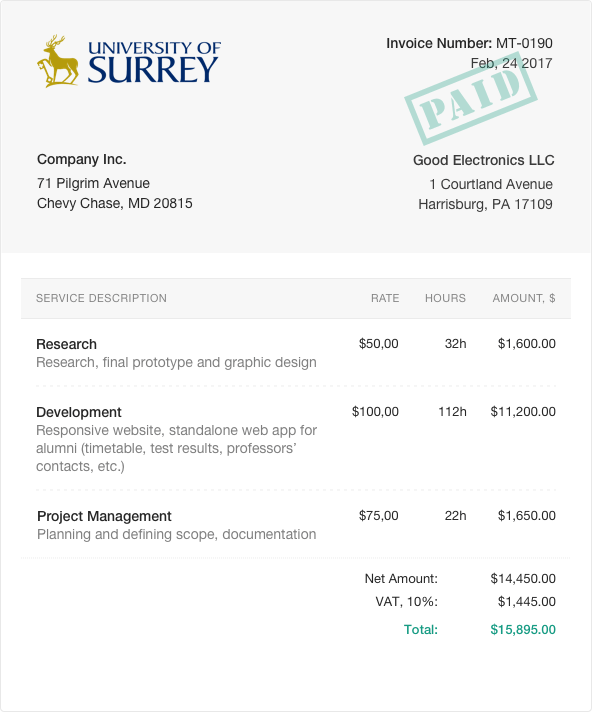 ALL YOUR COMPANY NEEDS
An efficient system that works
well for your purpose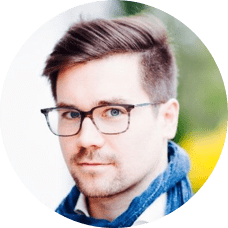 Johannes Crepon
Founder / CEO at Velocity
Before Everhour we've worked with Excel, which was not practical for us
As a primary project management tool we're using Asana. With Asana, there are numerous advantages combined: intuitive interfaces, variable evaluation options and a very practical Everhour integration which allows us to track times of projects and tasks even when days are stressful.
19 employees

Team size

10,340 hours

reported

Asana

primary integration
WHY WE ARE BETTER
What's so special about Everhour?
02
Custom reporting
With Everhour, you can build clean and professional time reports of any kind. They are more than just a monthly timesheets - they give you great project insights. To get a better idea of ​​what it's about, take a look at our sample gallery.
03
Estimates
The unique estimating feature will help your team to stay within the budgets and scheduled timeframes. You can see in your reports how much time left due to a milestone, teammate or a particular project.
04
Task boards
Organize particularly any team activities on a single board. It works better than just a project with activity types in other time trackers. Separate boards by project or client, divide them into different categories to get best visual insights of your team progress.
05
Live dashboard
Watch in real time who is working at this moment and on what task, track their past activities for today and identify those who didn't report a minute today at all. Our users love this feature.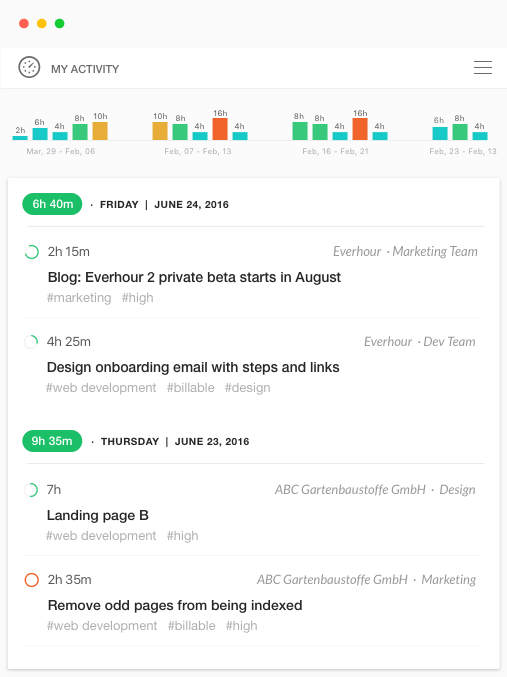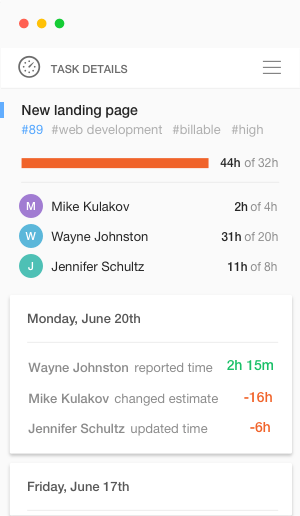 THEY TRUST US
1,000+ teams use Everhour every day