No matter whether your staff is paid hourly, or you need to track their time for a project or another reason entirely, take a look at how you can do it quickly with our free Google Spreadsheet timesheet template.

Here's the link: Everhour Free Timesheet Template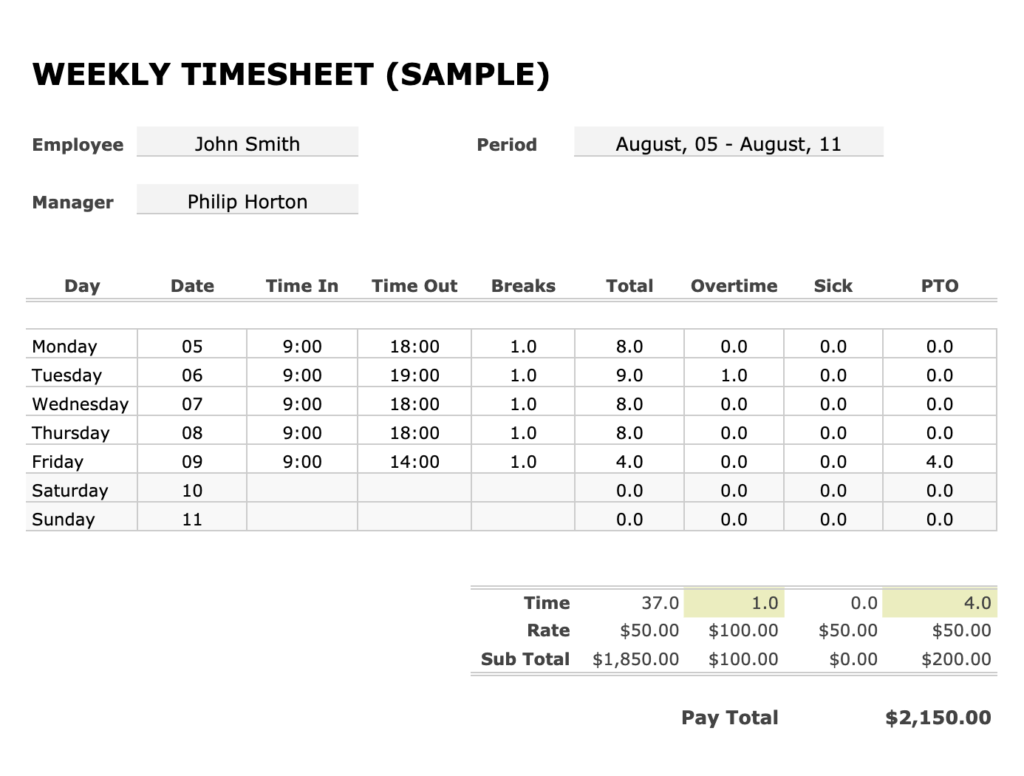 It is completely free, and no registration is needed. All you need to do is make a copy and start using it! Below are a few more details on its benefits and how to use it effectively.
How to use this simple timesheet template
Here at Everhour, we've already helped over 3,000 businesses to track time and manage projects. You might have heard of our time tracker (if not, we welcome you to try it), but if you need to keep things simple – an efficient timesheet template is more than enough.
So, how it works: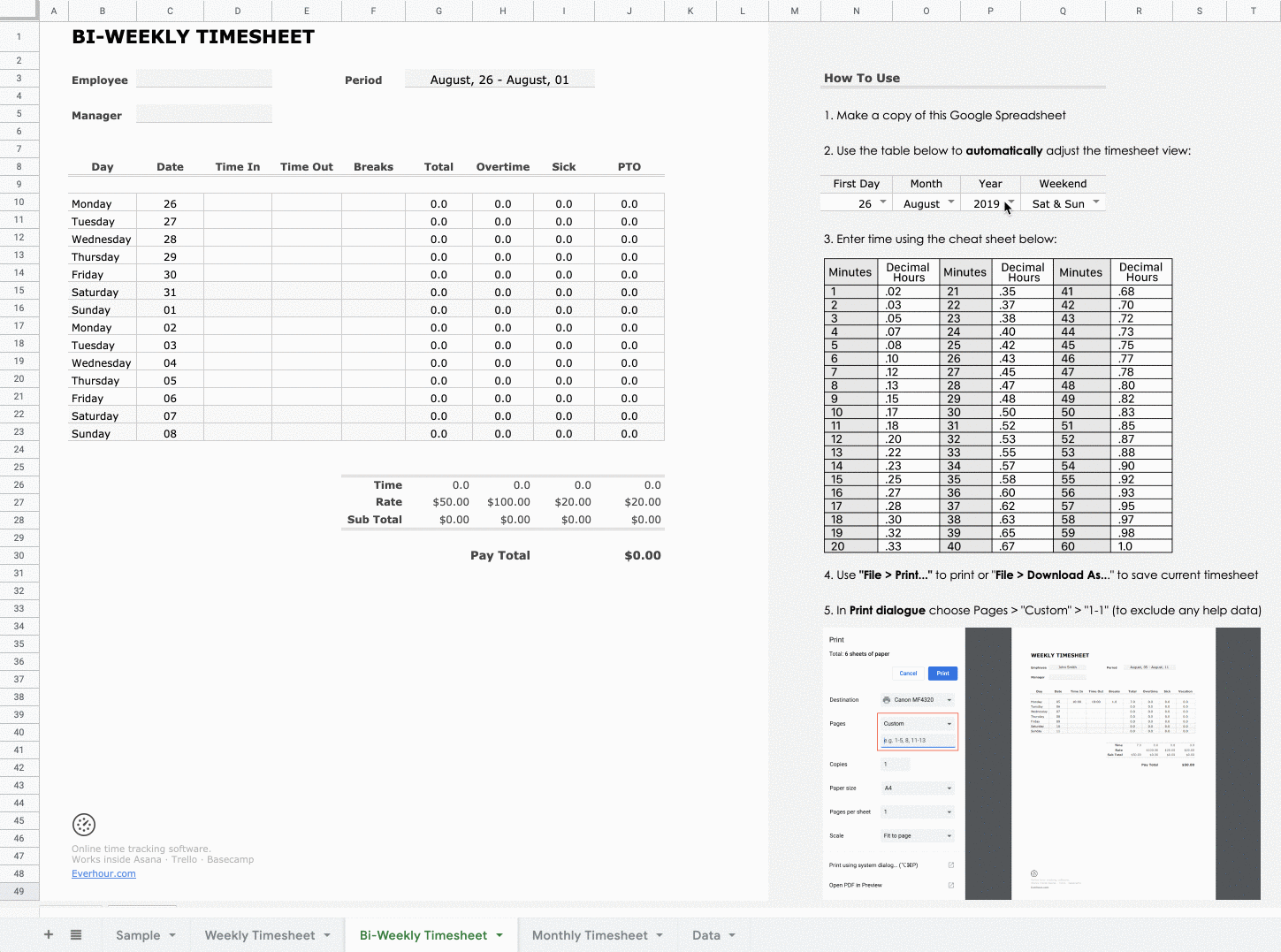 Make a copy of our Google Spreadsheet (the template itself isn't editable);
Set the first date (for all other days, dates will be set automatically) and whether you need to include weekends;
Choose an appropriate layout: Weekly, Bi-weekly, Monthly;
Fill out time-spent using hours and minutes (there is a cheat sheet to easily convert hours into decimal format);
Print the spreadsheet using the "File > Print" option in your browser. Even a monthly timesheet fits perfectly in A4 format. Just skip any other page, except the first one, to avoid printing notes, etc.
Download your spreadsheet in the format you need by choosing "File > Download as…". Choose your required format, and simply click "Save";
Done!
Why use Google Spreadsheet vs. MS Word or PDF?
Documents can often get lost easily on the local drive;
Downloadable templates are not always cross-platform compatible and they apparently require additional software to use;
When filling out a template in MS Word or PDF there is no way to use formulas, therefore you have to do all the calculations manually, which may lead to errors;
When using a downloadable template, the layout may become distortable making your timesheet unreadable;
Google Spreadsheet helps you avoid mentioned issues, but of course, those are not the only benefits you'll discover;
More free tools