As project managers, we're always looking for new ways to enhance the work that we do and to get more out of the limited amount of time we have available to us. We're all too aware of how a couple of minutes here and a couple of minutes there will add up and lead to huge efficiencies over time.
Because of that, it's important to try new tools and techniques whenever they become available. You can measure the impact that they have and stick with anything that helps you to manage projects more easily, more efficiently, or more profitably.
Today, we're going to introduce you to one of our favorite tools, one which we know from experience can give you some serious results. We're talking, of course, about Pivotal Tracker.
What Is Pivotal Tracker?
Pivotal Tracker is a story-based project planning tool that takes inspiration from agile software methods. In a nutshell, agile software is updated regularly with incremental tweaks instead of in one big update, with the idea of providing faster and more responsive software.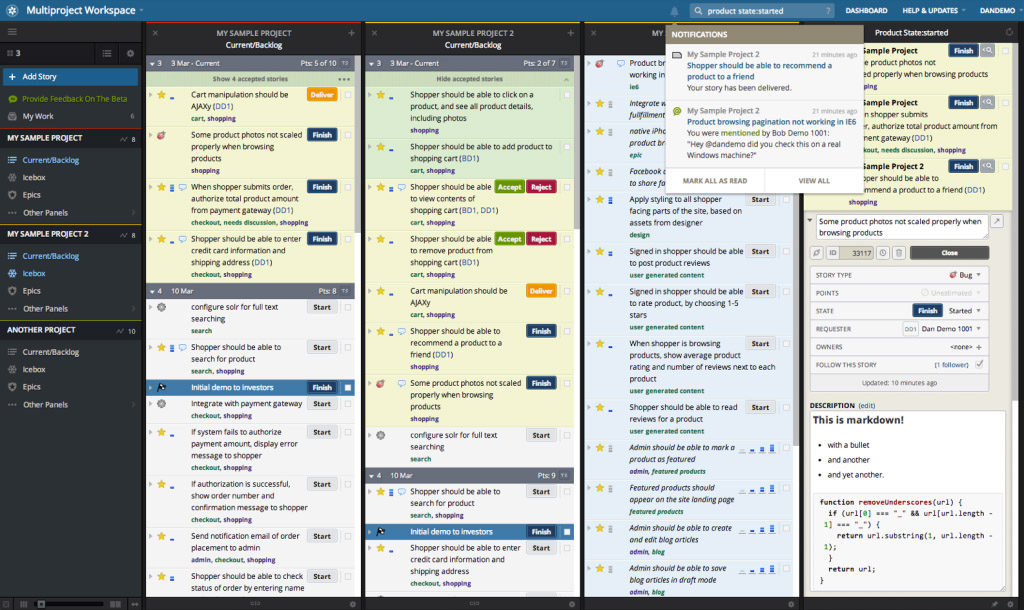 It's also made both for and by software developers, which brings its own unique set of advantages and disadvantages. It's basically the best bespoke tool there is for a certain type of company, but it's not for everyone. If you have your own "DIY" style methodology, Pivotal Tracker isn't going to cut it.
That's because Pivotal Labs, the developer, is conservative in its principles and committed to the agile methodology. You can't just build your own workflow on top of it. You need to learn their system and figure out how to apply it to your own business if you want to get any value from their software.
On the plus side, if you know what you're doing and you understand how to use the platform, Pivotal Tracker is pretty much the best tool there is. And it's especially good for big software development teams with well-established processes who just want a tool that supports those processes while making it easier than ever to track progress during the build.
If you're happy to work within their constraints then this is the tool for you.
How It Works
Unlike most other tools, you can't just rush in and start using Pivotal Tracker because it's not a generic tool that tries to appeal to everyone. It's not a Windows PC and it's not even a Mac, it's the Linux machine of the project management world that makes it powerful but misunderstood and not something to be taken lightly.
We're not going to go into too much detail here because we don't want to scare you off, so consider this to be your crash course in Pivotal Tracker. You can wrap your head around the more advanced features of the platform later.
At its most basic, Pivotal Tracker works like this. You start by brainstorming in the Icebox, which is a special group for unpublished stories. You can use this to get used to the system and to learn its basic functionality before you start to assign tasks to your employees.
On Pivotal Tracker, your tasks are called 'stories' and they're estimated in points, not in hours. The system will guide you through the process from when you start a story to when you finish it and deliver it. You can even deliver it to the customer and allow them to either accept or reject a story there and then through the software.
These features alone make it an interesting choice, especially if your company is able to adapt to the Pivotal Labs methodology. It also includes all of the features that you'd expect from any piece of project planning software. Still, there are plenty of extras that are unique to Pivotal Tracker and unavailable anywhere else.
Unique Functions of Pivotal Tracker
There are two main functions that Pivotal Tracker offers that we swear by and which turn it into the useful tool it is. Let's take a quick look at them both and see how they can help.
Velocity
Please think of this as having a speedometer for your business that can monitor its speed and its trajectory. If your business were a person, Pivotal Tracker's velocity tool would be like a Fitbit.
You'll quite frankly be amazed by how much information is there for the taking, and it's worth placing a particular focus on how quickly your team is completing stories. Instead of miles and kilometers per hour, your virtual speedometer will measure the number of points completed per iteration.
The good thing about this is that the software provides a running total of the number of accepted stories, and the backlog is broken up into estimated iterations based on current velocity. The idea is to give you an idea of when features will be finished, automatically calculating timelines based on the latest data.
You can use this information to get a realistic idea of employee workloads over the coming months, allowing you to plan ahead and bring in extra resources if needed.
You're probably asking what this actually means for you and your company?
Essentially, Pivotal Tracker can automatically identify when you're likely to deliver individual projects, and it's all based on previous progress. This means you can identify potential trends without inconveniencing yourself.
For example, if productivity falls then it suggests that something is wrong, and you can take steps to reverse the trend. Perhaps employees are tired and they need a break or a little extra inspiration. Whatever the truth, it's your job to find out.
Different task types
We've already mentioned that Pivotal Tracker uses 'Stories' to help you to track your progress, and one of its key advantages is the number of different story types that are available. It basically allows you to customize the story you've created depending upon what it's for, with categories including:
FEATURE:

A specific subroutine that runs within a piece of software and allows you to do something. For example, the ability to add a table is a feature of Microsoft Word.

BUG:

This classification is for the fixes you roll out when a user reports an issue with the software.

CHORE:

Think

of this as cleaning the bathroom or changing to winter tires. These stories might not be as glamorous as new features, but that doesn't mean they're any less important.

RELEASE:

This is typically the holy grail of software development teams. New releases are far more common when you're using the agile methodology because it's all about little and often. That's why the release categorization comes in so handy.
Add-ons
Like all of the best project management tools, Pivotal Tracker is augmented by a range of different add-ons that bring third-party functionality. This means that even if it doesn't come with a specific function that you were hoping to use, you might be able to find the functionality elsewhere. Just a few of our favorite add-ons include:
PRODUCTPLAN: This useful little tool is all about enabling you to communicate more visually by developing beautiful roadmaps that lead you from start to finish.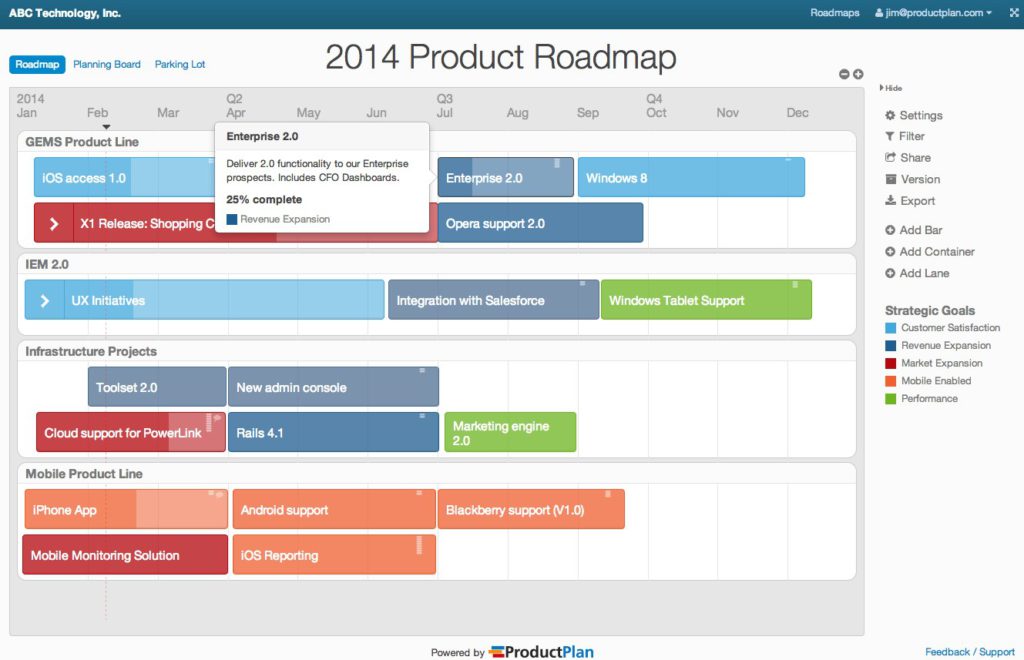 It's a great way to show the high-level strategy without getting bogged down in the details, and it's also a great way to get buy-in from senior management. Better still, it only takes a few minutes to get started.
EVERHOUR: If you're looking for more transparent time tracking then this is the tool for you.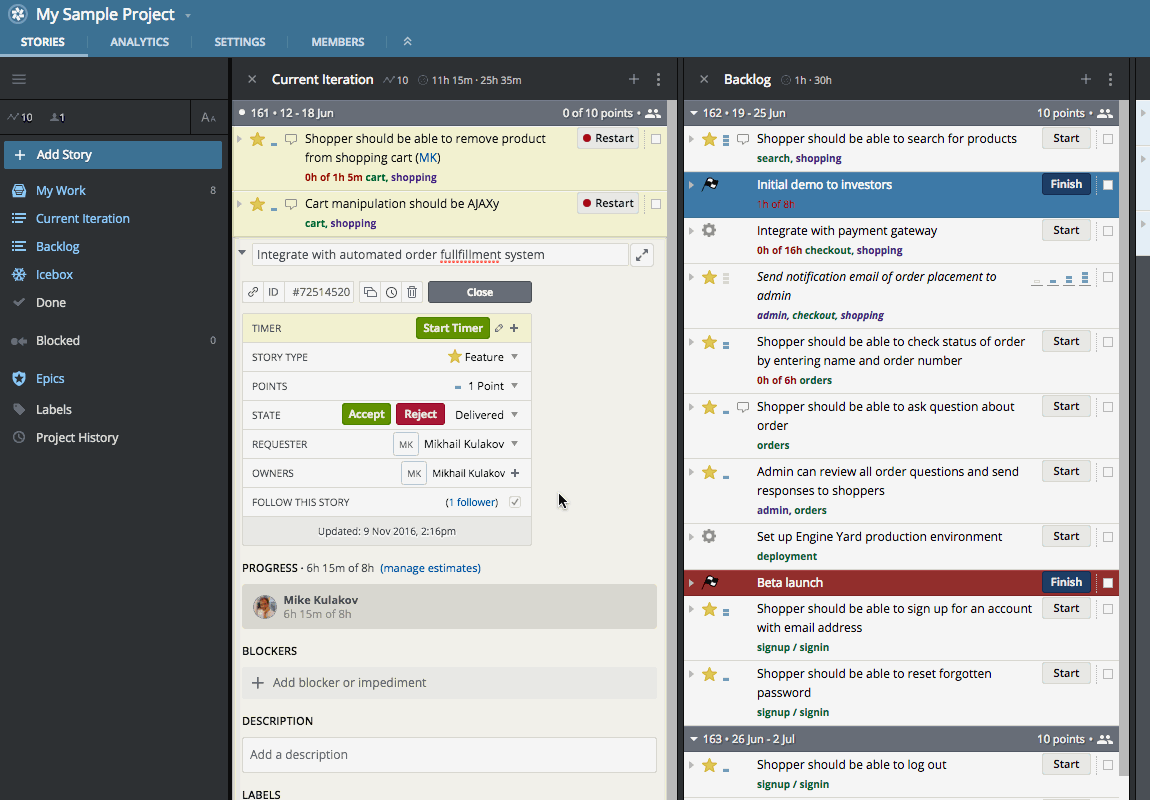 It allows you to track and estimate time from within the Pivotal Tracker user interface, allowing you to more accurately forecast the course of future projects and to provide clients with a realistic idea of costs before they sign a contract.
USERSNAP: Usersnap is all about helping you to build great digital products and services by capturing feedback, tracking issues, and providing support.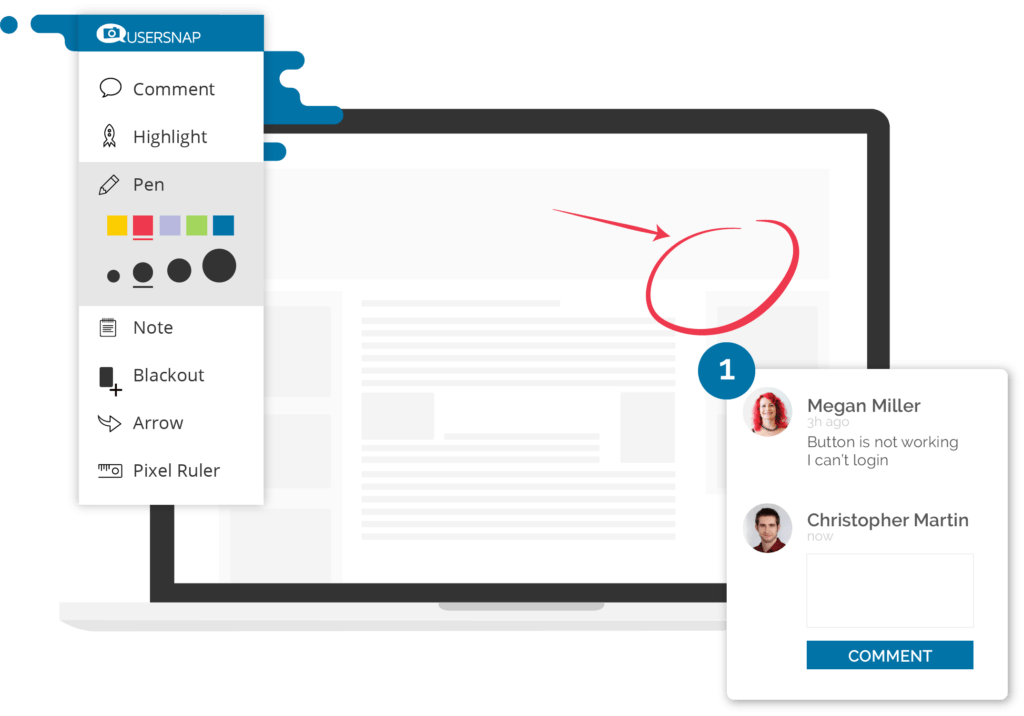 One of its most interesting features is its ability to allow people to chat with customers from within their applications so that they can gather real-time feedback without interrupting the user experience.
INSIGHT: Dashboards don't get much better than this.

If you're looking for a live dashboard to monitor your deadlines and your remaining workload, this will do the job, and it has the added advantage of making it easier for you to break down your team's performance per task or employee.
About Pivotal Labs
You can't really talk about Pivotal Tracker without talking about Pivotal Labs. They're an interesting company that works in a unique way, and they have over twenty years of history and sixteen international offices to show for it.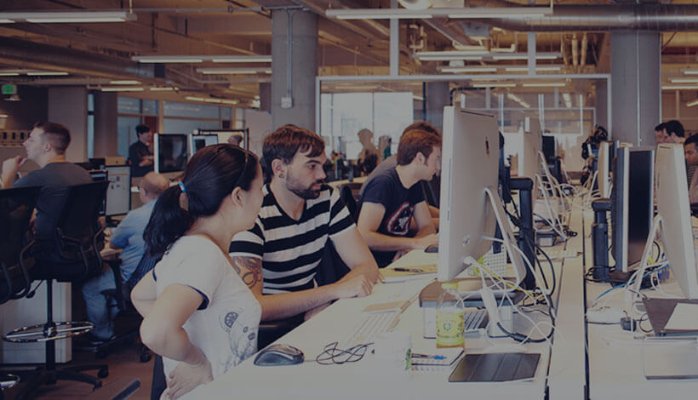 With an outsourcing shop, you pay for the code. With Pivotal you pay for full-time software developers physically working with your team, but you're also paying for consultants who are there to make your development process better.
Say you have an idea and just raised funding. You then come to Pivotal Labs, taking with you any developers already working on your project. Your team comes into the Pivotal office every day, sits down at a desk with a "Pivot" from the company's team, and works in tandem as pair programmers for the full day. At the end of the period (3-6 months), you have a trained agile team, as well as solid progress on your product.
At Pivotal, the methodology is everything.
Is Pivotal Labs an outsourcing firm? Perhaps the answer is both yes and no. They prefer not to think of themselves as simply providing code, though. They'd rather work with their clients to play a deeper role than that of a regular developer.
It might not seem like any of this matters if you just want to use the Pivotal Tracker application, but the truth is that getting to know the company can help you to understand what they're trying to achieve. It'll certainly make you more interested in Pivotal Tracker when you realize that it's somewhere between a commercial attempt to make money and a genuine effort to share a useful tool that they developed so they could use it themselves.
We've said it before and we've said it again. Pivotal Tracker is far from an all-purpose tool you can use in any situation. It's just very, very good in a specific set of use cases, and if you're a developer and you've embraced the agile methodology then there aren't many other project management systems on the market that can outperform it. But if you're not a developer – or if you haven't embraced agile development – then perhaps you'll need to look elsewhere.
Conclusion
Pivotal Tracker isn't for everyone, but if you're heading up an agile software development team then there's pretty much no excuse not to use it. Even if you need to adapt yourself to Pivotal Tracker's unique way of working, it can be worthwhile purely because of its capabilities and the added analytics and efficiencies that it can bring to your business.
But if Pivotal Tracker sounds like too much for you then don't worry – there are plenty of other options on the market, and if you hunt around for long enough then you're sure to find the perfect project management tool for you. Just make sure that you don't spend so long looking – or worse still, jumping between multiple different systems and confusing the end users – that you waste all of the time that project management tools can save you.
Ultimately, Pivotal Tracker is very good at what it does, but it's not the right tool for everyone. Despite this, thanks to its pure power and the insights that it grants to its users, it's high up on the list of our favorite project management tools. We hope you enjoy it as much as we do.