Clock In and Clock Out For Tracking Work Hours vs Project Hours
January 27, 2020
Everhour keeps expanding its functionality and remaining one of the best time and attendance software by covering a new area: users can now clock in and clock out from their account to let the manager see when they started and finished their work for today.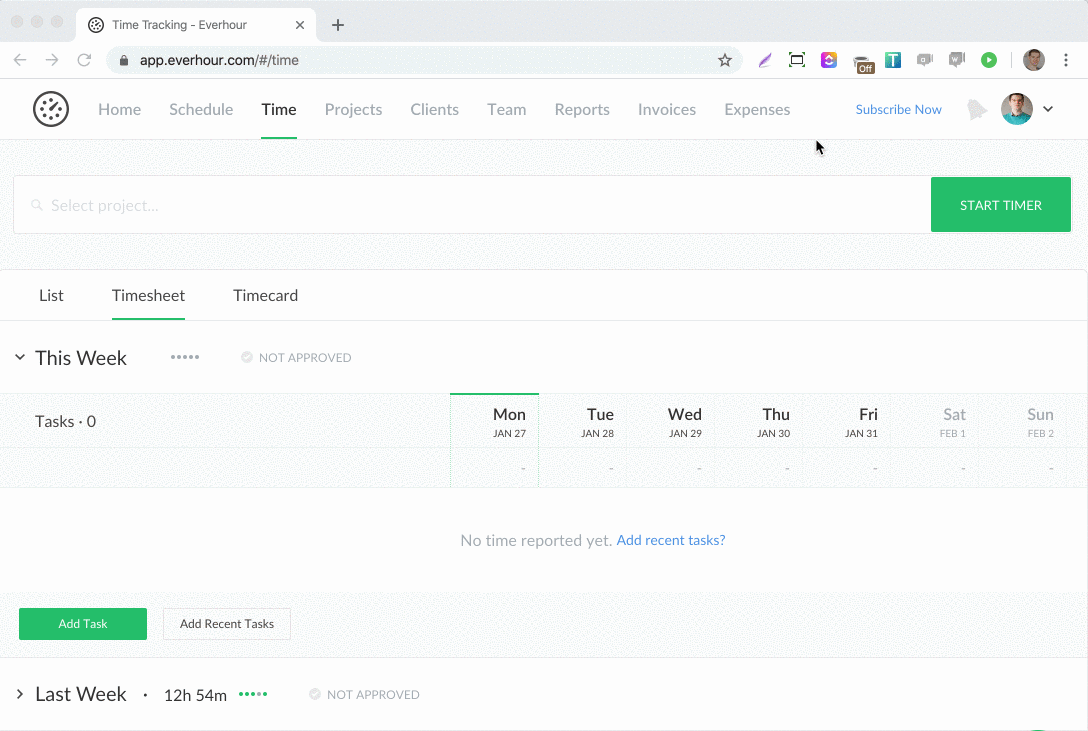 How to Enable and Use This Feature
The first iteration of this feature is pretty straightforward. You can clock in and out only from your account. Existing paid users who created an account before Jan 27, 2020, need to activate this feature for a team by going to the Applications page. It will start working with the next timer start you make.
After this, you get an additional button on your account menu. Hit the button to clock in, clock out when you take breaks in your work, or stop working today at all.

The first time you clocked in will indicate the workday starts, clocking out multiple times adds break periods to your working hours and extends the time you finish working for today.
By the way, if you clock out and have a running timer, we stop it. As well as we automatically set the status to clock in when you start a timer on any task. And you also can't clock out when it's the next working day (i.e. you started the timer at 6 PM and stopped it the next day at 7 AM).
We don't clock you out automatically if you stop the timer! Please mind that you should manually control when you set yourself to be off.
Where We Keep the Attendance Data
First of all, you can see your Timecard in a new tab on your Time page. Plus the info about your attendance is included in your weekly total.
Click on the user name and you will get to their summary where Timecard also appears. This is where both an admin and a member can get details.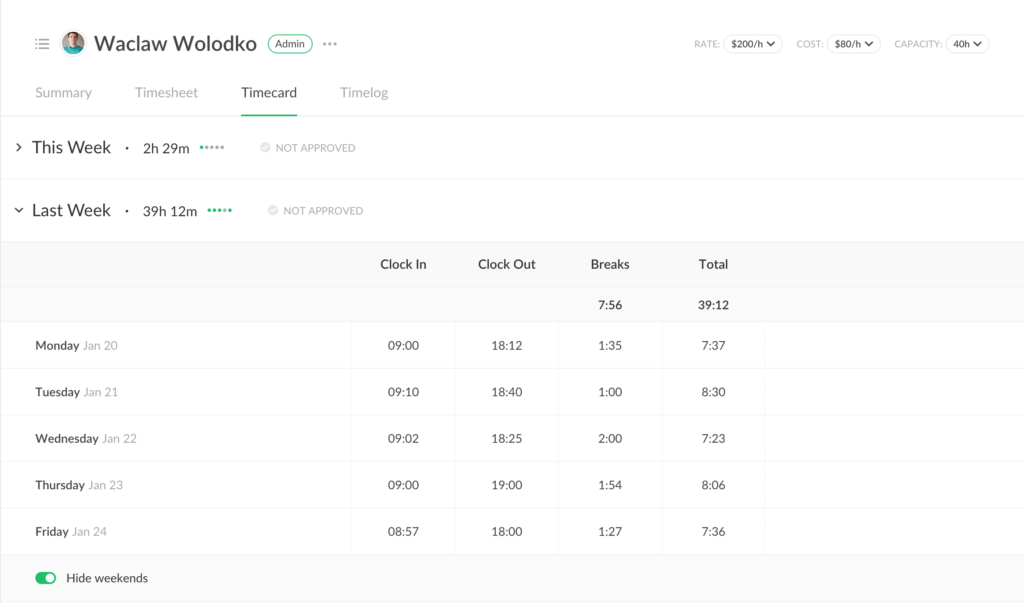 Admins see the team's attendance per week by going to the Team page. The lines on the graph can show when a person clocked in, clocked out for breaks and ended the work.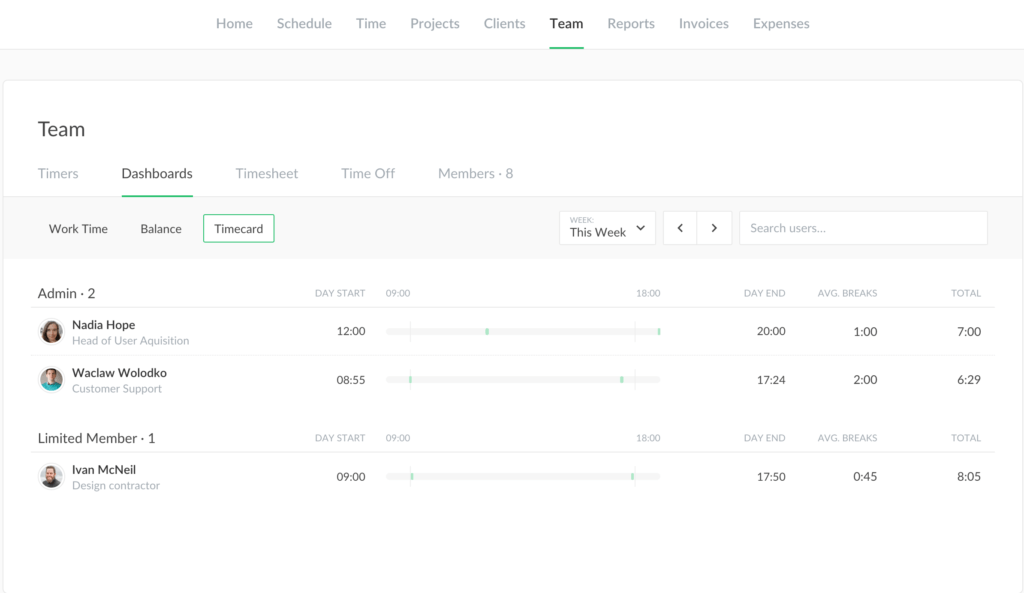 If you look at the previous week and earlier, the day start will have the earliest and latest time stamps, the same goes for the day end.