Jira Templates: Harness Their Power & Streamline Every Process in Your Project
Maria Kharlantseva, May 26, 2023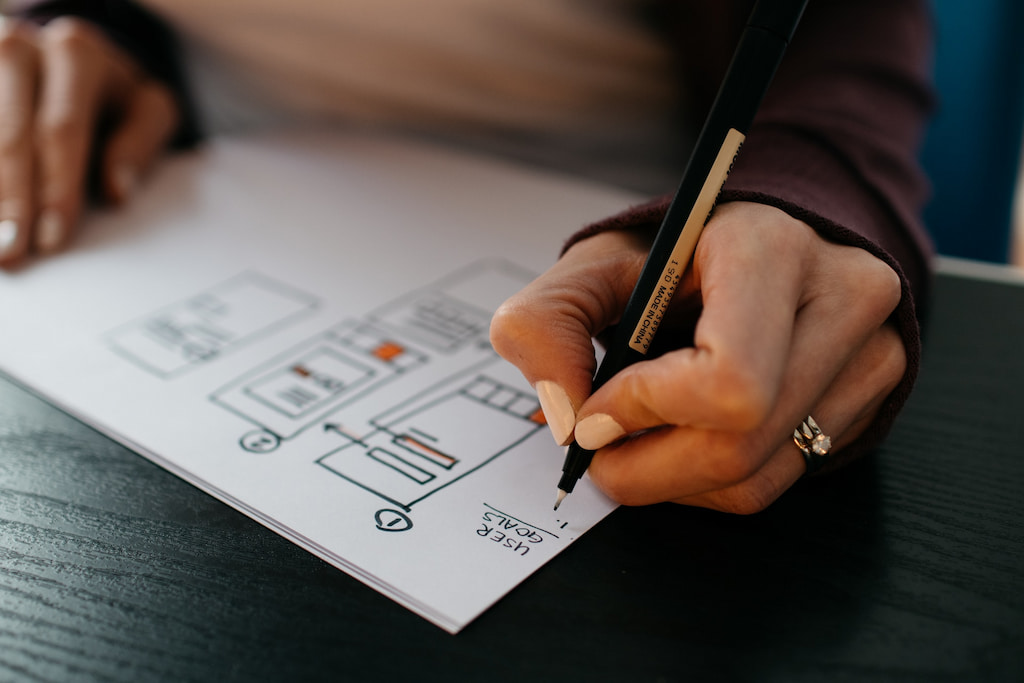 In a fast-paced working environment, time is of the essence. The ability of project managers to quickly set up and organize projects for their staff is crucial for maximizing productivity, delivering exceptional results, and ensuring a smooth collaboration between all the team members. Thanks to the Jira project management tool and its library of pre-configured templates, millions of businesses worldwide rely on the software and its flexible features to stay on track.
In this article, we'll walk you through:
The most commonly used Jira templates
How to customize Jira templates to meet your project's needs
How to create a Jira template from scratch
Take a brief look at the Jira marketplace and its template libraries
Best practices for using Jira templates to make the most of them
Jira integration capabilities with other apps and software
But before we get into any of that, let's look at what Jira templates are, their purpose, and how your business can benefit from using Jira moving forward.
What Are Jira Templates and What Is Their Purpose?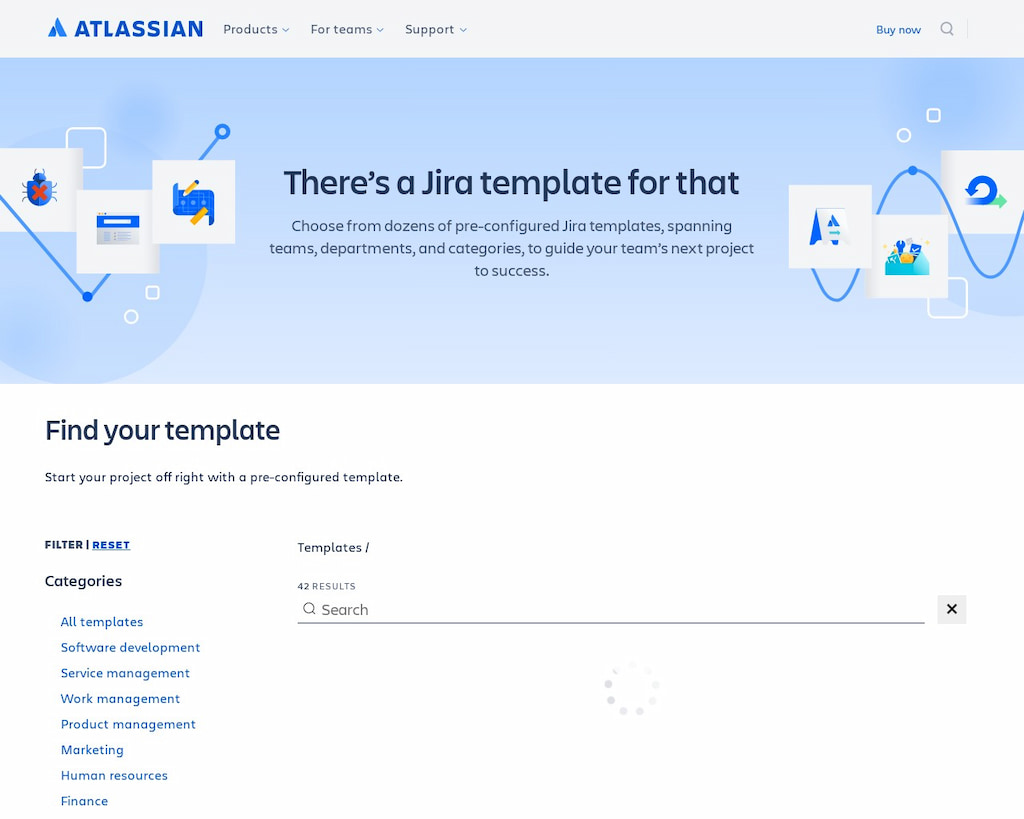 Jira workflow templates are pre-configured project setups designed to help you and your team to streamline the tasks and responsibilities for a project right off the bat. The purpose of Jira templates is to save time, improve efficiency, and ensure consistency across all of your projects.
In other words, rather than starting each project from scratch, you and your team can leverage Jira templates to quickly establish a standardized project structure that aligns with the specific requirements of your project. For example, if your project is to do with issue resolution, using an issue template on Jira is a great idea. That way, no time is wasted in capacity planning or figuring out how to set everything up for a smooth workflow.
---
Benefits of Using Jira Templates
There are many benefits to adopting Jira and using its many pre-defined templates as part of your workflow. Some of the most notable advantages to you and your team include:
You and your team will save a lot of time
Workflows will remain consistent, making your team more efficient over time
Human error will be brought down to a minimum
Productivity will sky-rocket
Your workflow and processes will become scalable and more flexible
Improved visibility and reporting
As you can see, besides the initial learning curve that you will have to go through, there are no drawbacks to adopting Jira templates. So if you want to stay competitive and work smarter, not harder, Jira templates are a great place to start.
---
Commonly Used Jira Templates
If it's your first time using Jira, you might be surprised by the sheer amount of Jira plugins and templates that you and your team can start using right away. Most people use Jira for bug-tracking, agile development, and task management. However, it can be used for so much more than that. So it's important that you browse through the templates to find the one that best works for you and your team. That said, in the section below, we'll go over four Jira template examples that are most commonly used by users from all over the world.
Scrum Board Template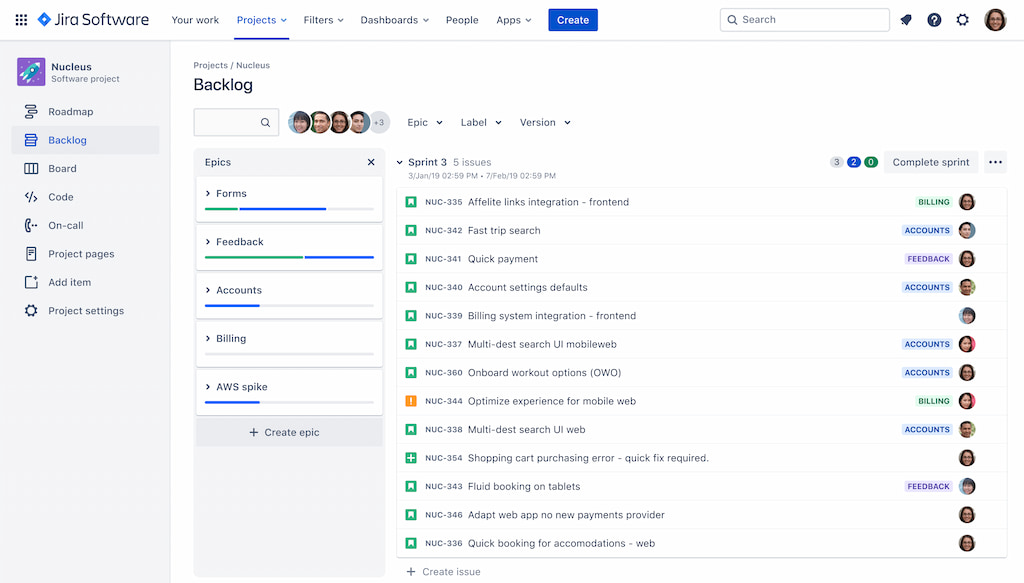 Scrum Boards give teams a visual way of managing processes and tracking progress. Jira has a specific Scrum Board Template that you can use for tracking bugs. The template gives you an instant and comprehensive view of your project's progress, allowing you to always stay on top. After reviewing it closely, it is clear why it's one of the leading Jira task templates on the market.
Bug Tracking Template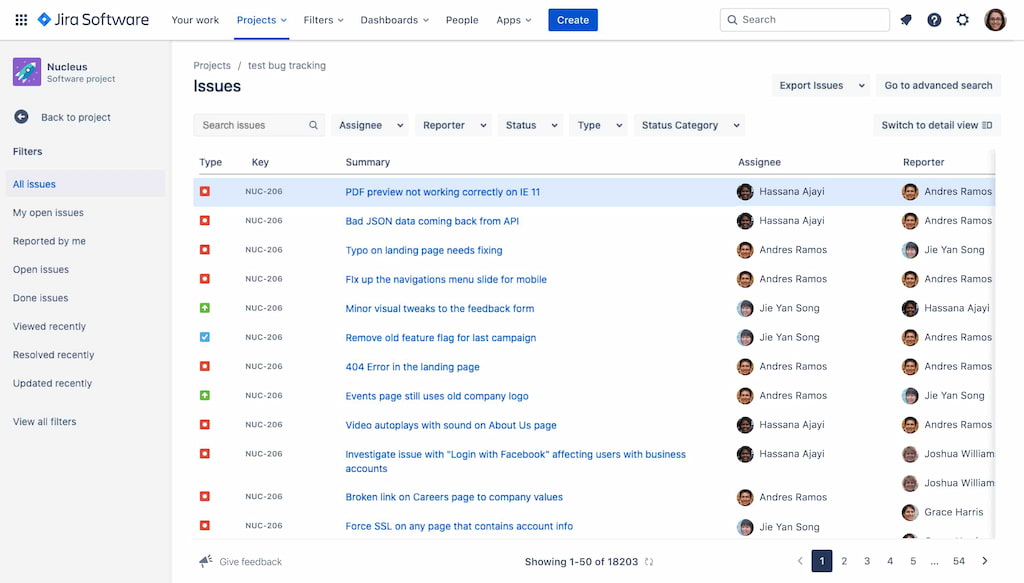 Jira truly excels as a bug-tracking platform. And one of the most popular Jira templates for tickets is the Bug Tracking Template, which makes reporting bugs and assigning corrective actions easily. Bugs will be a problem with any software, which is why it's best to spot them right away so the team can work on potential solutions to the problems. That way, you can ensure that all users have a positive experience with your software, website, or app.
Kanban Board Template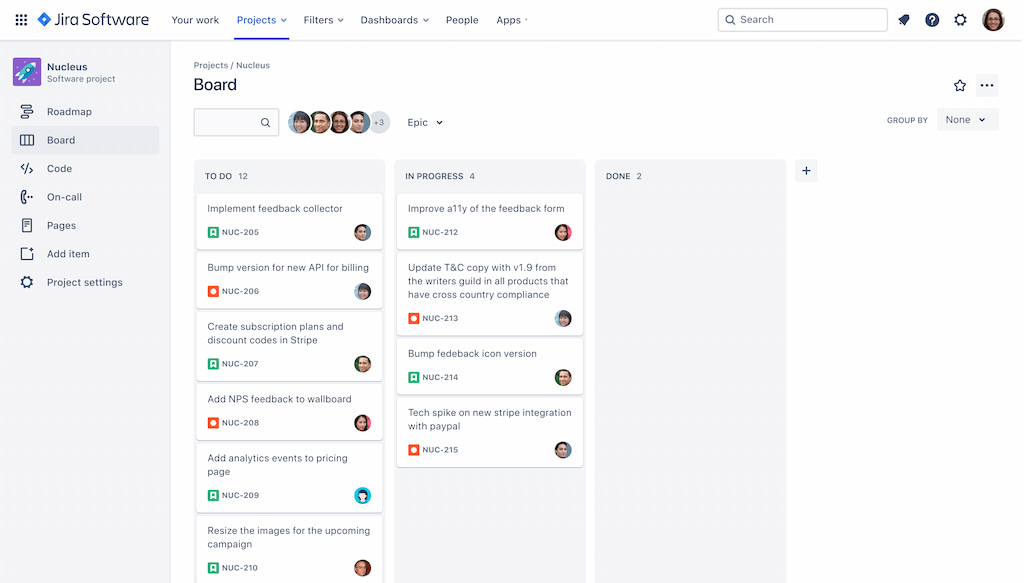 Agile management is a great approach to software development. A great way to streamline this process is a Kanban board. The Jira Kanban Board Template is great for producing work-in-progress and keeping the project moving forward. This way, you won't have as much of a hard time keeping up with schedules and maximizing your team's capabilities.
General Service Management Template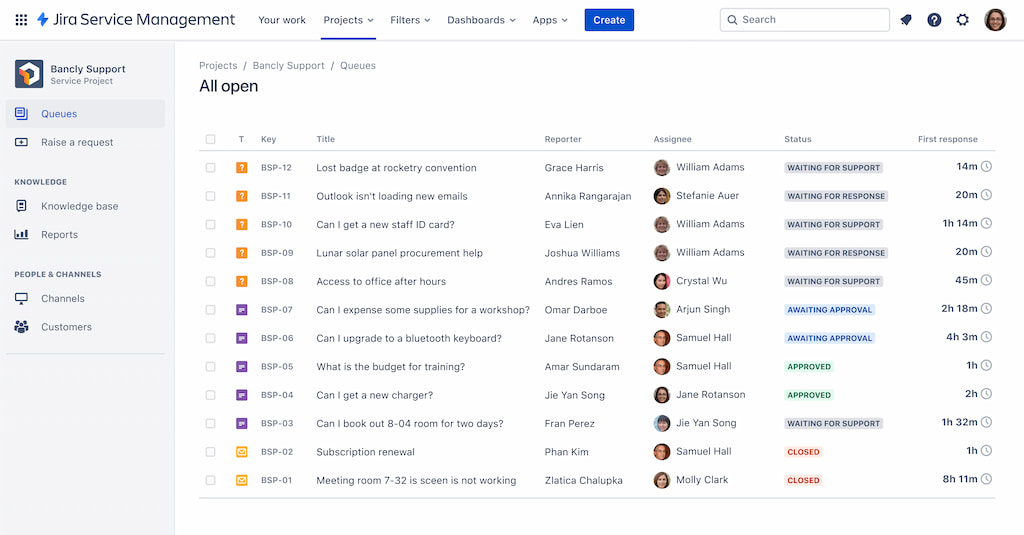 It's important for your team to be able to manage service requests right away. Whenever a client or user runs into an issue, they need to find answers as soon as possible. With the Jira General Service Management template, it will be much easier to answer service requests and create a comprehensive knowledge base where users can find all the information they need. It's arguably the best Jira issue template out there.
Content Management Template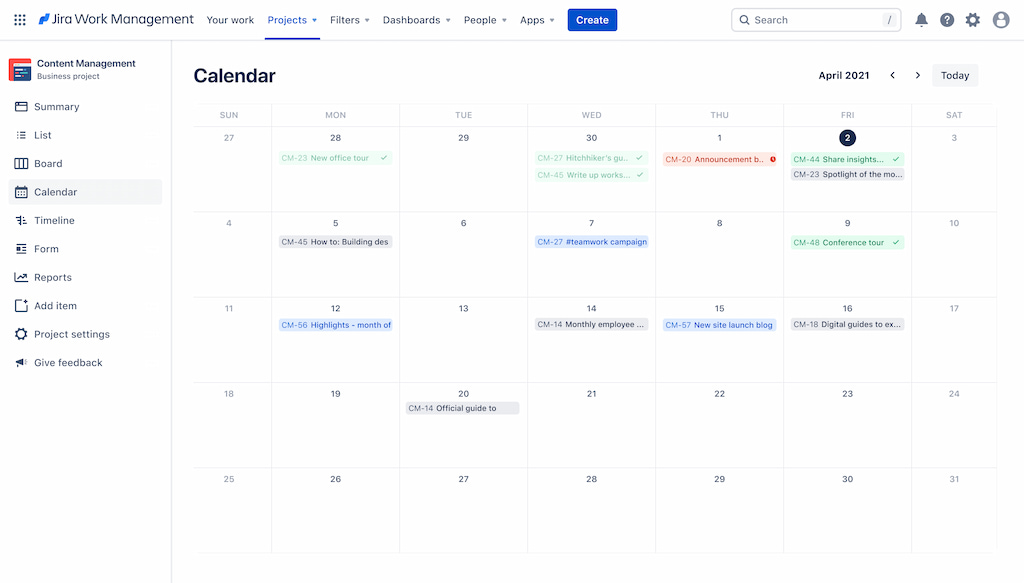 All software needs a good selection of content that informs, entertains, and helps its users. This Content Management Template gives you full control of your content life cycle. The template gives you a visual workflow and instant tracking, so you always know what stage of content development or release your team is in. Content management is an essential process for all software development teams, and this template makes all of that much easier.
---
Customizing Jira Templates
Jira templates instantly make things easier for your entire team. But to make the most out of any given template, you can tweak it to the specific needs and requirements of your project. That way, all the data and metrics that are being tracked are in-line with your team's approach to completing any given project. Let's take a look at how you can tailor Jira templates to your project to maximize the app's benefits.
The best way to use Jira templates is by tailoring them to your project. There are three main options for teams looking to customize their templates: field configuration, workflow adjustments, and permission settings.
🔨 Field configuration
Jira can display various fields for team managers and members to view whenever they open the platform. To maximize your template, it's important that you tweak and configure the fields according to your needs. You can choose what information Jira captures and displays on the platform and you can customize them as much as you need. If you're looking to ensure that the Jira template works for your project, the first thing you will need to tweak is the fields.
🔁 Workflow adjustments
A workflow is basically the life cycle of an issue on Jira. You can tweak workflows to include the different statuses that an issue will go through, transitions between statuses, and other aspects to align the workflows with your project's stages and processes. Your workflows should reflect the way you want the project to progress, so make sure to tweak the workflows before presenting them to your team.
👍 Permission settings
Jira templates come with their own unique permission settings. This basically sets who can perform certain actions and who can't. Every project has its own setup and permission requirements. This is why it's important to tweak the permissions of the Jira template according to your project's workflow. That way, everyone can work on whatever tasks are required without running into unnecessary roadblocks or people making changes that they shouldn't be making in the first place.
---
Creating New Jira Templates
Another way to streamline your workflow with Jira is by creating your own templates. If you have many recurring or similar projects with your team, creating Jira templates that work for your needs can be a huge help. When you create your own templates, you don't have to do any further customization when starting a project.
Instead, you can just choose whichever template you created for a certain type of project and get started in a matter of seconds. The best part is that Jira templates are really easy to make. In fact, you'll be able to create a template that you can use for endless projects in just a few minutes.
Log in to the instance
To create a template, you need to have the appropriate admin access and permissions, so to start, you must first log into your Jira instance. Once you're logged in, you can select the project for which you would like to create the template. From there, click on project settings before proceeding to the next step.
Create a new issue type
Once on the project settings, you can click the button to create a new issue type. After doing this, you can set all the details of the issue, including descriptions and fields. It's essential that you make the fields and descriptions general and flexible while also tailoring them to your team's needs.
Configure the workflow
Next up, you need to configure the workflow of your Jira template. That way, once the template starts to be used by your team, every aspect of the project is handled in the best and most efficient way possible.
Setup screen schemes
Once the workflow of the template has been configured, the next step is setting up the screen schemes. Screen schemes define which screens are used for different operations within Jira. Examples of operations can include creating, editing, or viewing an issue. To set them up, locate the "Issues" section on the Jira Administration page and click on "Screens" right under it.
From there, click on "Add Screen." This will create a new screen for you. Once the screen has been created, you need to associate it with a screen scheme. Then, simply provide a name and description for each new screen scheme you add.
Test the template
Once you've set up the entire template, the next step is to test it and make sure that it works just the way you want it to. There's a chance that you will need to adjust or tweak certain aspects of a template before you can use it for your projects. Instead of finding solutions when using the template, you can test it prior to starting your project. That way, you can fix any issues and roadblocks before they arise mid-way through your project.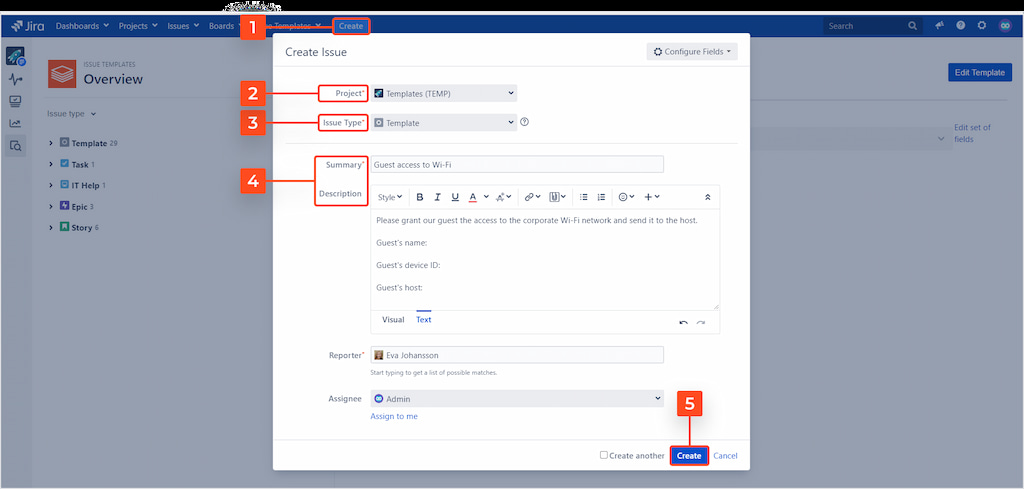 Jira Marketplace and Template Libraries
As Jira is one of the most popular project management software out there, you best believe that the Jira marketplace and the many template libraries offer you a wide range of templates to choose from. When you go through the Atlassian marketplace, you'll find both paid and free templates.
Now, you don't have to pay for templates if you want to use Jira. In fact, the Atlassian library offers a bunch of great free templates that could be precisely what your project needs. However, certain paid templates come with very specific features that can greatly benefit your project, so make sure you pay close attention to what each template features.
To decide which Jira template is best for you, we recommend referring to your project. From there, you'll be able to determine what you need from the template, what fields are necessary, and the best visualization for your strategy. Once you do this, you can rest assured that you'll have a much easier time choosing the best template that you and your team can use.
✨ Popular template libraries for Jira users
If you're looking for a specific type of template but still want to explore your options, you should explore Atlassian's template libraries. These libraries are compilations of various templates designed for specific projects and purposes. Some of the best and most popular template libraries you may want to check out include:
Jira automation template library
Jira project management template library
API libraries
Integration libraries
Best Practices for Using Jira Templates
There's nothing wrong if you have a hard time using Jira templates the first time you try them. You'll definitely experience a learning curve when adopting Jira, especially when you start utilizing any of their templates.
This is why there are a few best practices that we'd recommend you should follow to make the most out of Jira right from the beginning. These include:
💡 Focus on flexibility & consistency
One of your main goals when using Jira templates is remaining consistent, especially in how you perform actions and finish issues. That said, doing so requires a bit of flexibility with your template. To fully utilize a Jira template, you need to tweak it so that it fits the exact needs of your project. This is why you need to choose scalable templates that are easy to tweak for your project without being a time-sink.
📛 Clear and consistent naming
You need to assign the right names for your Jira templates. When you have a consistent naming system, you'll have a much easier time navigating through your templates and choosing the best one for your team. Even if you have different versions of your templates, make sure to keep the names consistent so that they're easy to find.
🔧 Regular maintenance
Whether you're using Jira task templates, workflow templates, issue templates, or any other, regular maintenance and updates are essential to keep the templates functional. You can't avoid the chance of your workflow and processes changing over time, so your templates need to reflect that. This is why regular maintenance and testing of your Jira templates is essential if you want to prevent hiccups in your team's workflow.
🏋️‍♀️ Continuous improvement
In line with the last tip, we highly recommend practicing continuous improvement when using any type of template on Jira. When you develop a culture of continuous improvement in your team, you'll constantly innovate new ways to handle tasks and make your employee's life at work a whole lot easier. No Jira template is perfect (even the Jira epic templates), so keeping continuous improvement in the back of your mind will do wonders for your and your team's productivity.
Integration with Other Tools and Systems
Aside from being a fantastic project management software, the reasons for adopting Jira as part of your workflow don't end there. Jira is one of the most compatible and integratable platforms out there. You can integrate the software with the large majority of mainstream and small software that you are most likely already using – be it for communication or something entirely different. Some of Jira's most notable integrations include:
Everhour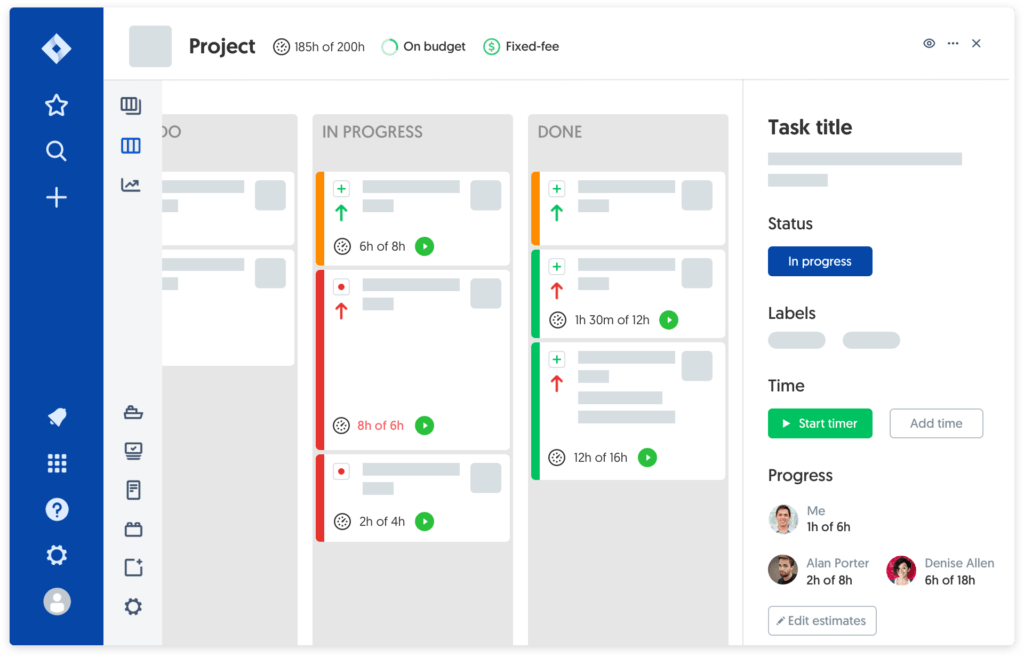 Everhour is one of the leading time trackers on the market that is commonly used for Jira time tracking. It integrates with Jira seamlessly and offers a robust set of features, making it a popular choice for teams that are looking to accurately track and manage their time spent on Jira tasks and projects.
By connecting Everhour to Jira, you and your team can effortlessly log your time in Jira, create detailed timesheets, generate insightful reports, and effectively plan and allocate resources. And thanks to Everhour's intuitive integration with Jira, you can streamline your workflow while gaining valuable insights into your project's timelines and resource utilization.
Bitbucket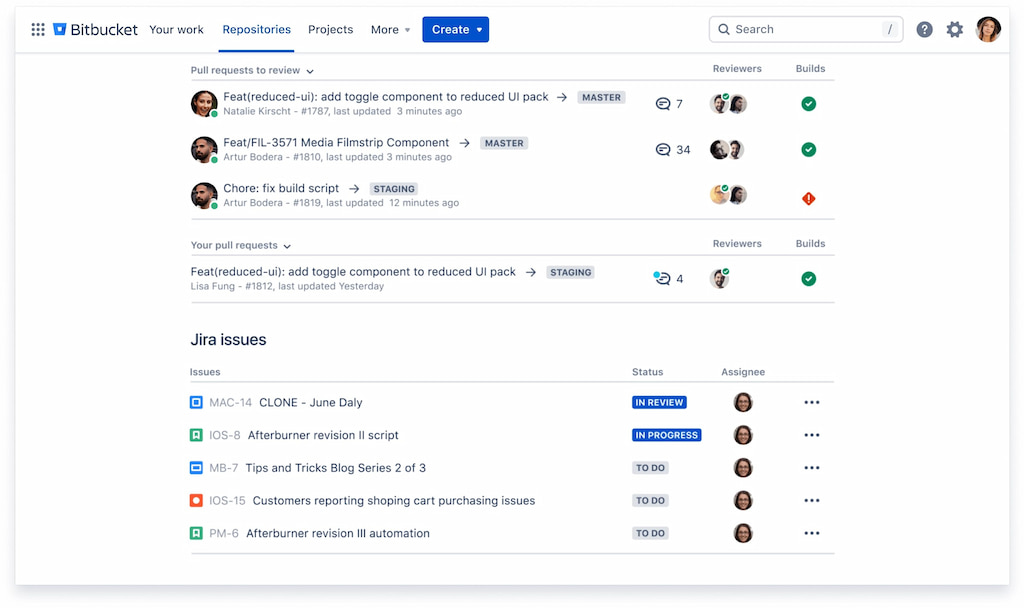 Bitbucket is a Git-based code hosting and collaboration tool. On top of that, it's specifically optimized to work well with Jira. So, if you already use Bitbucket in your operations, you'll have a very easy time integrating it with Jira and making both tools work in sync.
Slack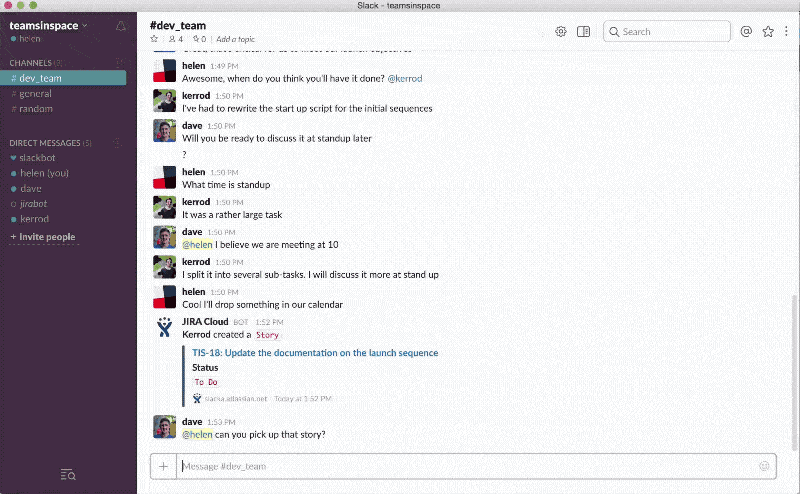 Slack is one of the most popular workplace communication tools and is used by millions every single day. Its global popularity is mostly due to how efficient, simple, and powerful it is at keeping your team airtight, even if your entire team works remotely. Slack is perfect for sending updates, reminders, and communicating with your team. You can easily integrate Jira with Slack, so you can tackle bugs head-on while ensuring that the entire team is on the same page.
Confluence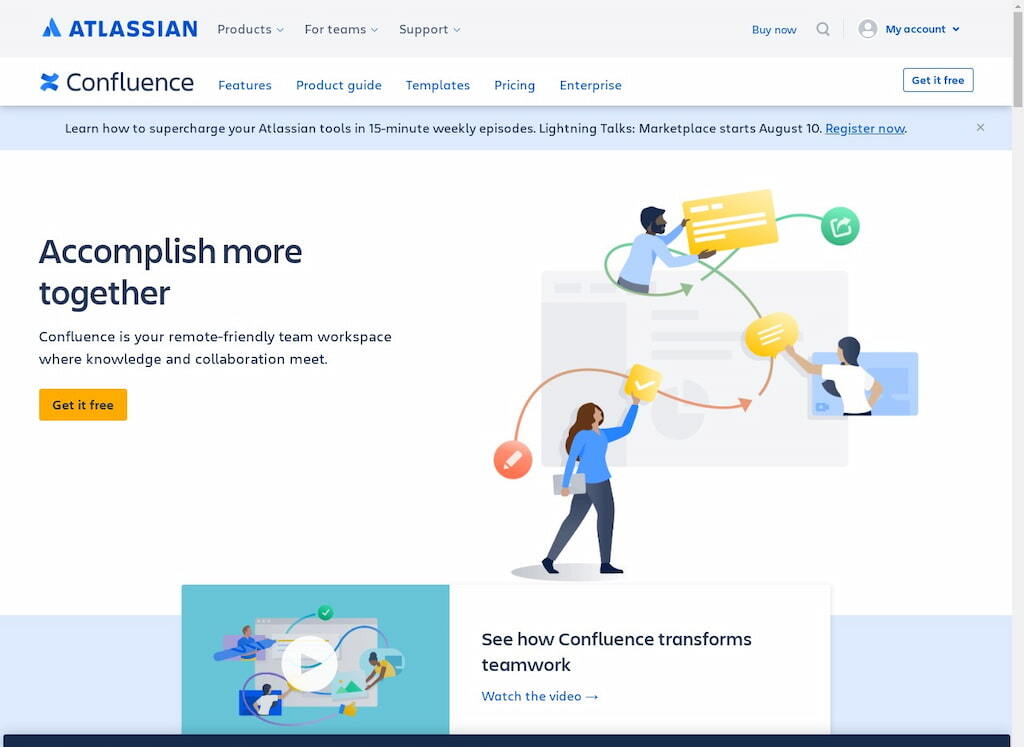 Confluence is another collaboration and documentation tool made by Atlassian – the same company that stands behind Jira. By integrating Jira with Confluence, you can seamlessly link project documentation, requirements, and development tasks to maximize efficiency at the workplace.
Conclusion
Using a predefined template on Jira is essential for any team. When you find the right template and configure it to your project's needs, it will not only save you and your team a lot of time, and make processes more efficient and organized, but it will dramatically reduce human error.
As a result, whatever project you're working on, once you have a solid foundation thanks to using a Jira template, every process from start to finish will be butter-smooth, giving you and your team an easier time.