Jira is an advanced cloud-based project management tool that can help you conduct complex collaborative tasks. One of these tasks is Jira capacity planning. With this platform's tools and features, it's no wonder that this critical aspect of project management can be conducted and even refined on the Jira platform.
If you want to learn how to get the most out of Jira for capacity planning, this article is for you. We'll discuss everything you need to know about it (including Jira time tracking and our own Jira time tracking integration), such as the necessary concepts, best practices, and step-by-step process.
---
📝 What is Capacity Planning?
Regardless of what type of industry you're in, your organization's very existence relies on the fact that you can meet the demands of your target market.
The thing is, there's a demand that needs to be met at every stage of your operations. That's why, when you're conducting any type of business, it's critical to be able to effectively prepare for the level of demand necessary.
Given all your limitations, it involves calculating your maximum output ability (also called theoretical capacity) and your actual capacity to deliver. This, in turn, involves a complex assessment of resources, allowances, limitations, barriers, properties, and more.
Ultimately, capacity planning ensures that an entity, whether a company, team, or whatever, has enough resources to meet demand and execute its market strategies.
---
🗒️ Capacity Planning in Jira
Jira is a great tool for capacity planning because it offers a variety of features that can make the process easier, including:
Gantt charts: Gantt charts are a common tool used in capacity planning. They visually depict the start and end dates of tasks, as well as the relationships between them. Jira's Gantt chart feature makes it easy to create and manage these charts.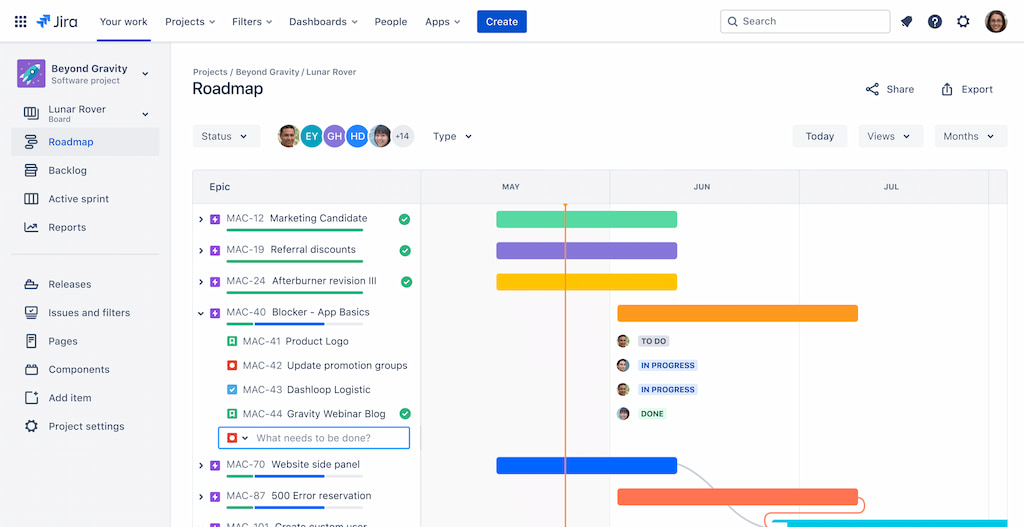 Issue dependencies: When doing capacity planning, it's important to understand the relationships between tasks, also known as "issues," since one task often affects the other. On Jira, this is called a dependency. The issue dependency feature lets you easily create and view these relationships.
Resource utilization reports: To effectively plan capacity, you need to understand how your resources are being used. Jira's resource utilization reports can help you with this by showing you how much time your team is spending on each task.
❌ Weaknesses of Capacity Planning in Jira
Before you conduct capacity planning in Jira, you need to be aware of the following things that can still be improved on this project management platform.
⏳ Lack of in-depth time resource management
Unfortunately, Jira doesn't offer comprehensive time tracking out of the box, which means you need to use separate Jira plugins for this specific function.
🕶️ Poor visualization
This is where visualization options can be extremely helpful. Sadly, Jira only offers Gantt charts, so you need to get a different plugin to provide you with options.
💸 Doesn't have built-in financial features
On Jira, you can set billable and non-billable work hours, but that functionality is far from comprehensive. Again, you need to have a plugin that can allow you to do this.
---
🟩 Resource Capacity Planning with Everhour
With the Everhour time tracker, you can efficiently conduct Jira resource capacity planning because it goes together with a time tracker.
You don't just set work hours every week – you also know what those work hours stand for and what your team can do with them in relation to your ultimate goals. Here are a couple of Everhour features that help you conduct capacity planning better.
🧑‍🤝‍🧑 User capacity and limits feature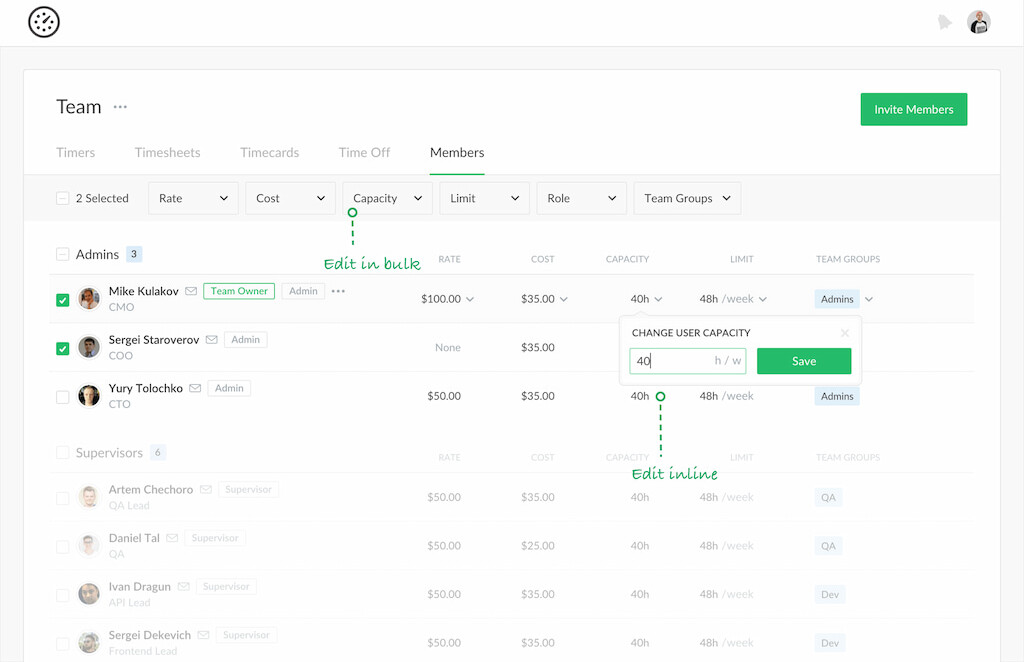 Everhour allows you to set a weekly user capacity and time tracking limit for your team members. Capacity refers to how many hours each employee can work per week. Employee time tracking can help greatly when capacity planning because it helps you estimate your employee's work time. For instance, you can set their capacity to 20 hours per week and limit their time tracking to just 20 hours, as well, to make sure that they don't go overboard.
⏱️ Seamless integration to Jira
Aside from being a time tracker app, Everhour also serves as a great attendance tracker. Whenever a team member is doing a specific task, they can track their work hours directly from the Jira platform or their browser. Thus, you know when they're working, what they're working on, and how long it's taking them. This allows you to grasp your team's actual capacity better than just theoretical capacity, which you're working with on Jira.
---
---
👓 Multiple Visuals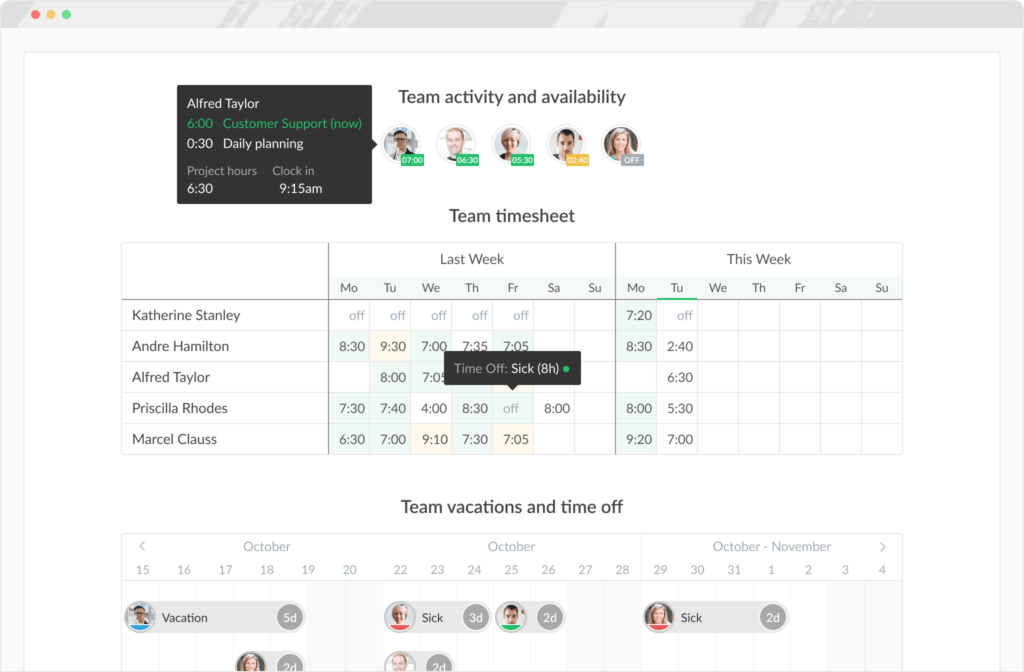 With the Evehour timesheet app, you can use different visuals to grasp your team's performance better. There are standard Gantt charts, but you can also use color-coding, Lists, Summaries, and more.
💲 Budgets and Estimates
One of Everhour's best features is its financial management tools. Everhour understands the inherent relationship between work hours and financial resources: you simply can't have one without another. It provides real-time tracking that shows you your actual capacity, giving you get a good grasp of how to estimate your project budgets.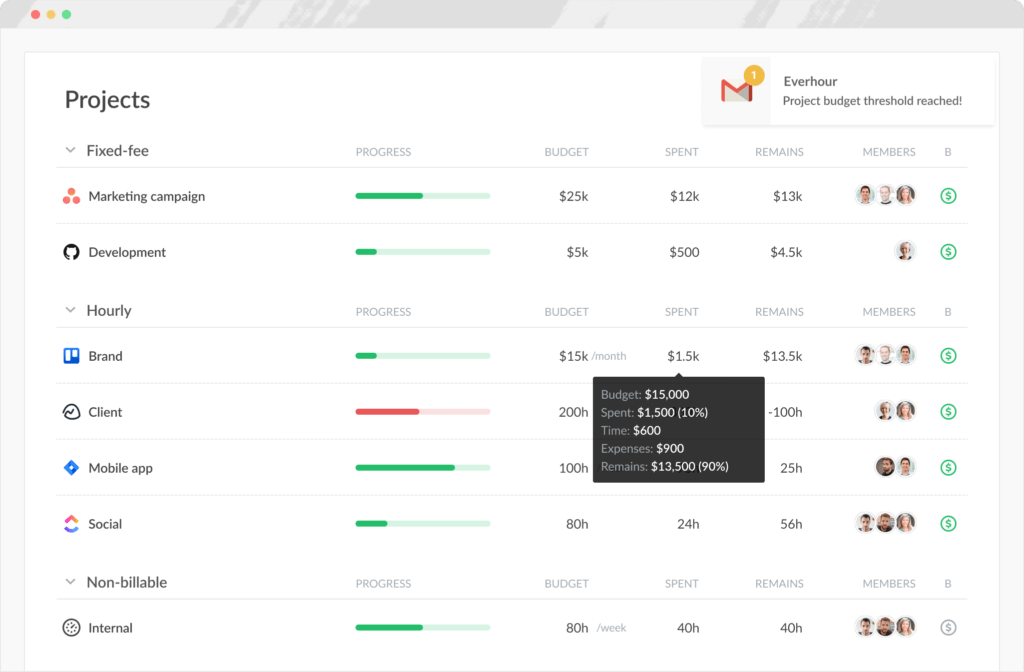 🗒️ Invoicing & Reporting
Additionally, this seamless time tracking allows you to send more detailed and more accurate invoices to clients, even when using the Jira platform. You can also use pre-set and custom reports to improve your overall Jira resource planning.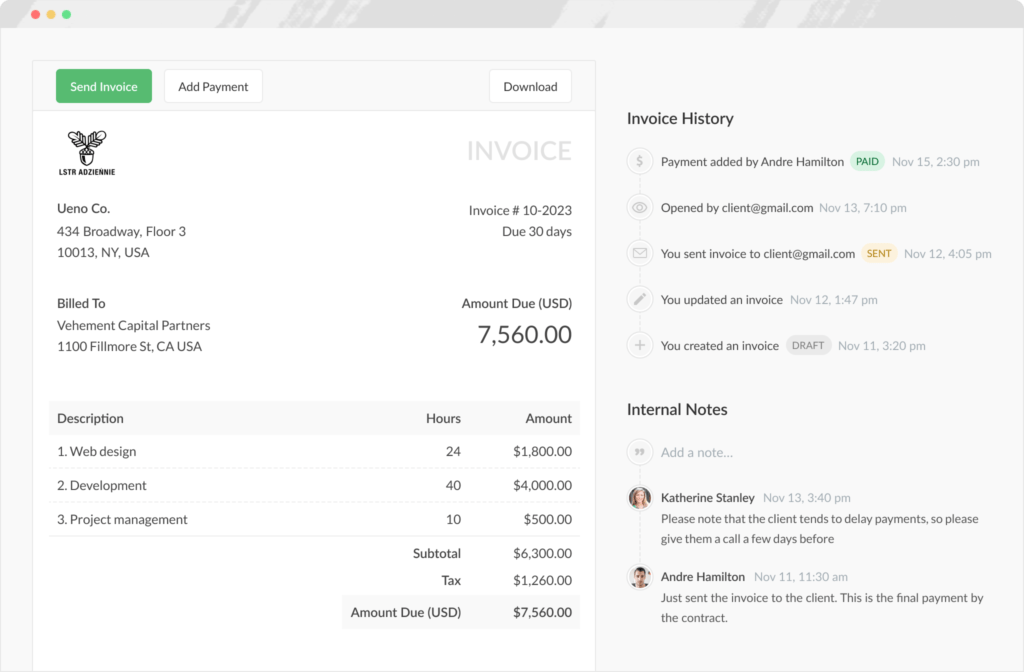 ---
📃 Capacity Reporting with Everhour
Although Jira can technically be used on its own for capacity planning, it's better to use a work hours tracker or time clock app like Everhour if you want more comprehensive data. Everhour perfectly complements the assessment and projection portion of your capacity planning process because of its competent time tracking, visualization, and financial resources management tools.
With Everhour's reporting features, you can track your team's hours down to the last minute. This gives you much better figures to work with when capacity planning, allowing you to come up with a better resource plan and fulfill your team's potential. Here are two specific Everhour features that allow you to create better, more accurate capacity reports.
✔️ Pre-set dashboards
Capacity planning requires that you have constant access to specific sets of information. And to save time, you need to be able to see this data at a glance. Luckily, Everhour's pre-set dashboards can help with that. There are six main presets available.
Projects budget. Helps you identify aspects that impact your financial resources by allowing you to compare the budgetary needs of your current and future projects.
Projects costing. Shows you the projected costs of each project to help you better estimate profits and expenses during capacity planning.
Team hours. Helps you have a realistic baseline of your total capacity by showing you how much time your team spends on specific tasks.
Billability vs. utilization. It lets you compare labor costs versus the billable amount for each project over a certain period.
Payroll. Displays the amount that each member of the team is getting paid to help you budget your labor costs better.
Clients profitability. Shows you the billable amounts of each client and their total costs (usually the product of the number of team members working for them, their hourly rates, and their hours worked) over a certain period.
With Everhour's pre-set dashboard capabilities, you can see all of the information you need before, after, and during capacity planning sessions.
---
✔️ Custom reports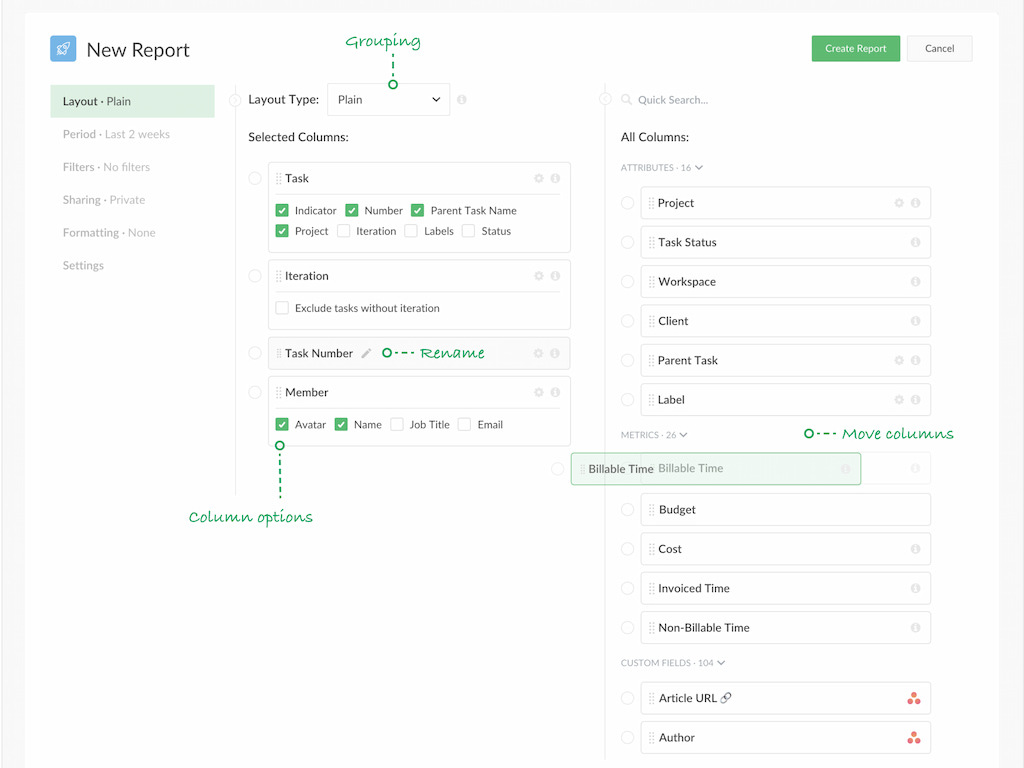 As great as pre-set dashboards are, sometimes you need more flexibility when working on your capacity planning. Custom software reports are often the only way to get all the information you need in one place. Fortunately, Everhour allows you to create reports with the maximum level of customizability. Here are the customization options.
Layout. This option lets you configure the overall appearance of the report, including columns, orders, groupings, and other customizations, which you can use if you want to display data in a specific way in your capacity report.
Period. Everhour's custom report feature lets you select the time interval for your report, which can stretch from a few weeks to a few months.
Filters. You can apply multiple filters to show only what you want on your reports, such as projects, members, task status, iterations, tags, milestones, and custom fields.
Sharing. The ability to facilitate seamless sharing of data is very important in teams. Everhour's custom report sharing lets you decide on specific individuals with access to each report.
Formatting. This option lets you set conditions that emphasize or highlight data without removing other information from the report.
Settings. Aside from everything else mentioned, you can also use other settings to modify your reports.
With Everhour, creating complete reports that display all the data you want is very easy. You have to go to the Reports window and click Create Report to start working.
---
💚 Using Everhour for Jira Capacity Planning
It's easy to use Jira for resource planning, but if you want to make it more effective, it's best to use it with a plugin like Everhour. By nature, capacity planning requires that you're in tune with your team's hours and their usual output. With Everhour, you can do this seamlessly. You can even use its robust reporting features to further improve your capacity planning strategy.
Best of all, it's not difficult to integrate at all. All you have to do is register to Everhour, set up Jira integration, and set up your team member profile and budgetary fundamentals. Does this sound exactly like what you're team needs? Check out Everhour or schedule a demo now!