Track your work hours with Everhour
An easy-to-use app for keeping track of work hours that lets you harness the power of time for your company. Everhour helps you take control of hours worked to optimize work time and manage work accordingly. Perfect for businesses, consultants, independent contractors, freelancers, and many more!
Track time inside multiple project management tools, browsers and devices
Track your own time and the time of your employees inside the most popular project management tools, browser, on your laptop, or smartphone - instantly and without any hassle.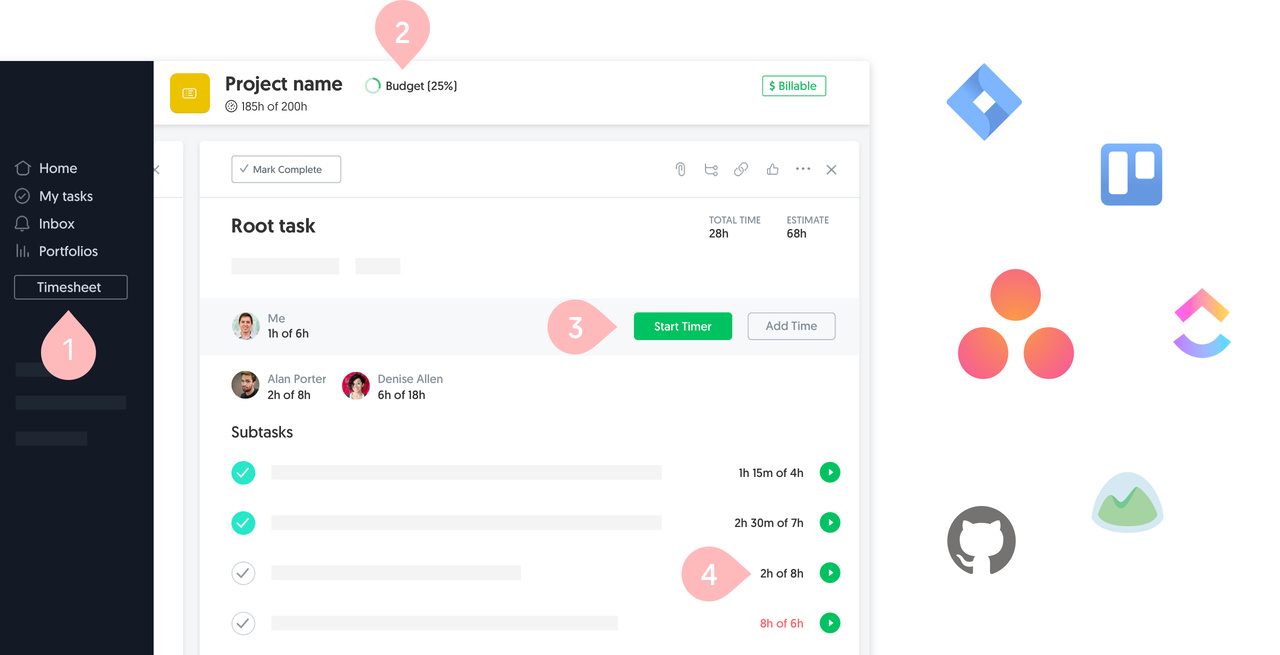 Generate quick and detailed time reports
Everhour is an app that calculates your work hours, the work hours of your team, or a particular team member and pulls this data together into handy detailed reports.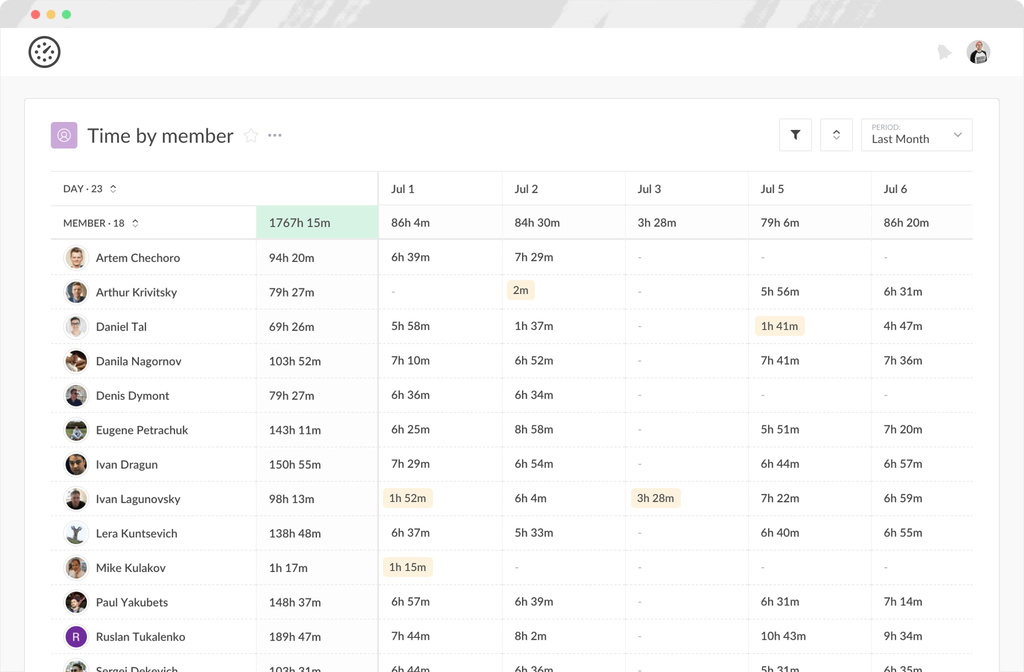 Download ready-made dashboard reports, or create your own customized variants.
Add, remove, highlight data, change data columns, or add some extra information and simply share them within the app.
Send your reports to the entire team in one click or choose specific team members to share your reports with.
Track project progress on visual dashboards
As well as using Everhour as an attendance tracker for work, you can also track project progress. The Schedule page conveniently holds all the tasks your team is currently focused on and their future plans. On the schedule page, you can: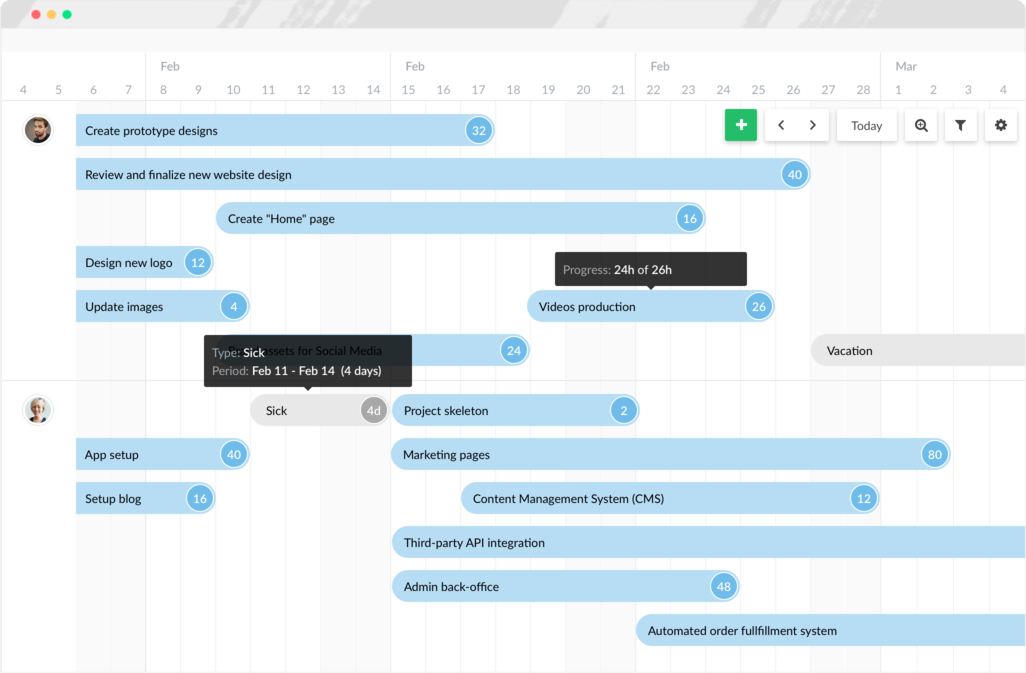 See project progress in a visual timeline calendar to instantly know who is working on what and when.
Find which project tasks are due to be completed and their location in the project.
Check how much time each team member needs to complete a particular job if your team is overwhelmed with the tasks, and how many pieces of work they need to complete to finish the project successfully.
Benefits of using Everhour
Set up your projects simply
Enter the Project page and display your project tasks as a simple list or a visual kanban board and customize them to your project needs — add task times, set due dates, assign multiple team members for each task, and much more. Use convenient filters to quickly sort out the tasks and track your project completion effectively.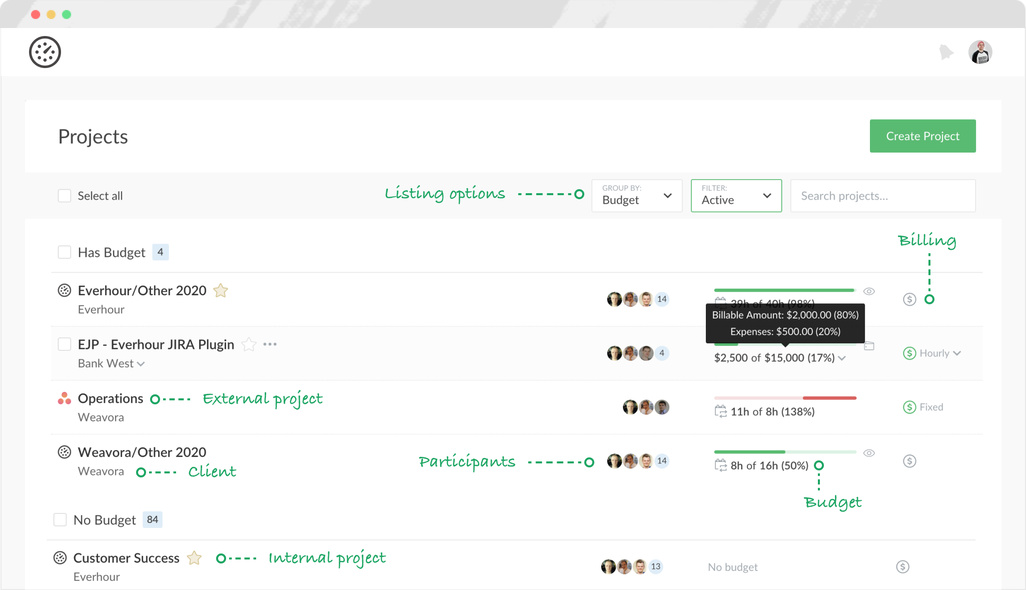 Start work timer in one click
To record work hours you and your team spend on activities in the app, just start the timer with a single click from the browser extension. If you or your employees forget to start the timer, you can always edit time values manually any minute you need them. You don't have to control each team member with their time, they can use the app for logging their work hours on their own. Simple clock-in, clock-out functionality is user-friendly even for first-time users.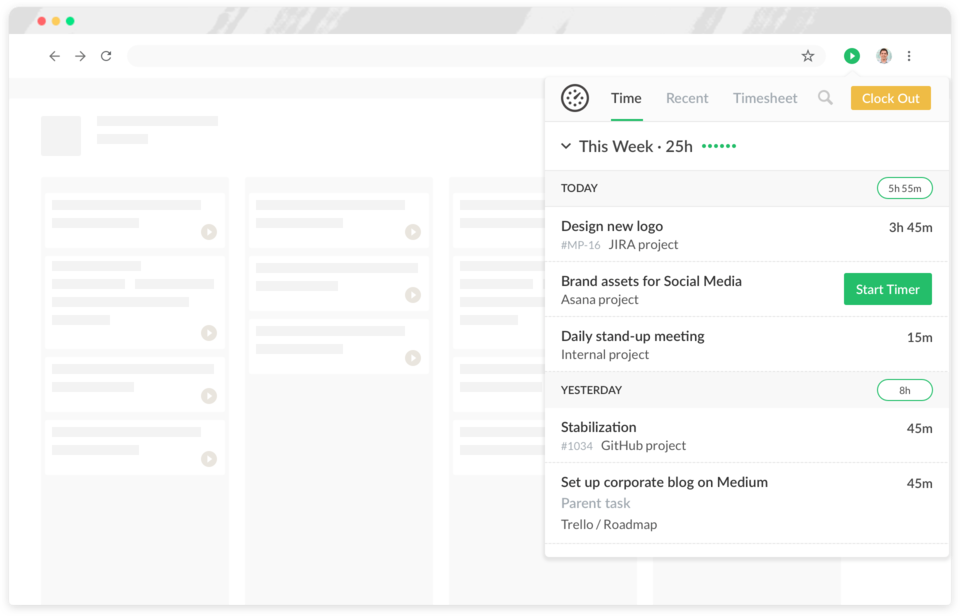 Track work time inside other apps
Integrate Everhour with other apps to log work hours. Use Everhour's time tracking capacity in your daily project management software. It integrates natively with widely-used apps for effective project management such as Asana, Trello, Basecamp, Jira, GitHub, ClickUp, and others.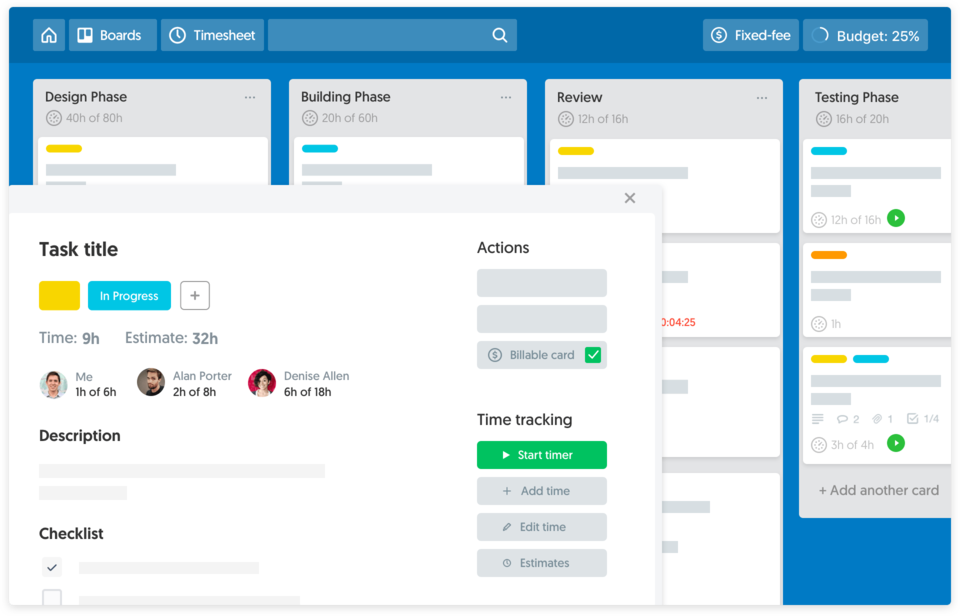 Check hours worked in reports
Check and update the time you and your employees spend working on the projects in simple-to-generate reports. With the Everhour time tracking software, you can accurately calculate your team's work hours and their time costs. Track the billable and non-billable work hours and share the results in private with each team member, ensuring fair payments and leaving no room for disputes or uncertainty.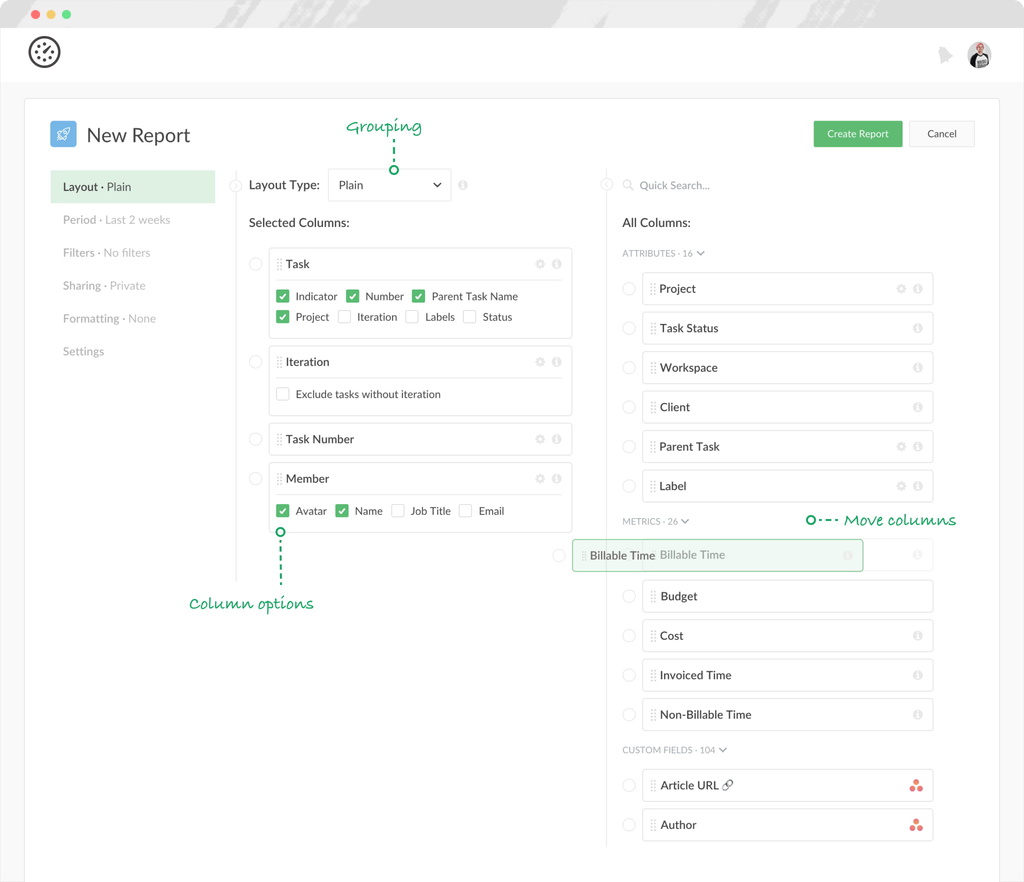 Export reports in convenient formats
IWith the Everhour work hours tracker, you can simply generate detailed reports on time and budget spent on your projects as well as the reports on each team member's working progress. Export the reports in a convenient format — PDF, CSV, Excel, print, and share on paper or straight in the app with the selected employees or an entire project team.
How to track works hours
Here's how to keep track of the work hours in the Everhour app and manage them effectively in 5 steps.
Step 1: Create Everhour account

Sign up and install Everhour browser extension

Step 2: Track your time in the apps you use daily

Install Everhour in your browser as an extension and the time button will appear in your favorite project management apps such as Asana, Trello, GitHub, ClickUp, Jira, Basecamp and others.

Step 3: Find projects and the tasks

Find the needed project in the global search bar or using browser extension and the task you want to set the time for.

Step 4: Set the timer

Click the 'Start Timer' button next to the chosen task at once or edit the hours manually.

Step 5: Check the time in your Everhour reports

Keep track of the work hours in the app's reports. In the weekly, bi-weekly, or monthly reports you can check the time each employee has spent working during a week or a month. Get detailed information on billable and non-billable hours, who's on vacation, project, and task assignments.