Cost Estimation in Project Management: The Key to a Successful Project
Mike Kulakov, November 9, 2023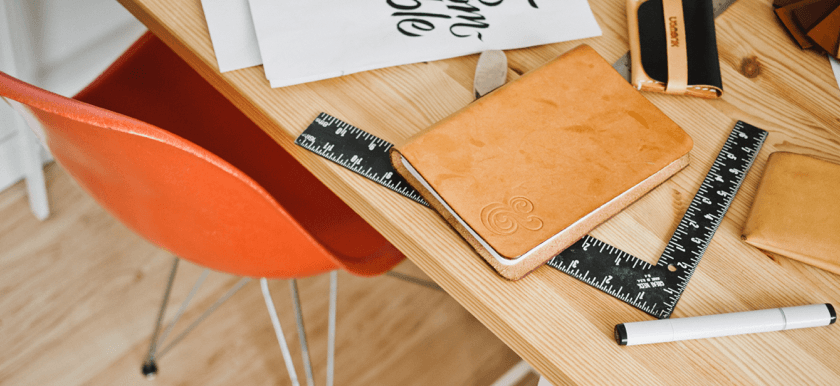 Some people find cost estimation to be one of the hardest parts of planning a project. There are so many things to take into account, including how other people work and allowing a margin for unexpected hold-ups and expenses. But it is important to get it right for a number of reasons. Accurate cost estimation makes the project go more smoothly for you and your client.
The problem with

overestimating

costs
If you set your price too high you might lose the job. The client may well find someone else who will do it for a more reasonable price.
Or they might accept your price but feel resentful that they have been overcharged. This can create a bad relationship with the client. It can lead to the client scrutinizing the work and looking for faults so that they can get some of their fees refunded. Even if they don't do that they are unlikely to recommend you. And today so much depends on the recommendations of previous clients either by word of mouth or through online feedback.
It may well be a genuine mistake because you overestimated the complexity of the job or how long you thought it would take. You might think you can sort out the problem by charging less for the final job. But that doesn't do your reputation any good either. Admitting you overestimated it could make your business look less professional
The problem with

underestimating

costs
The most obvious issue here is that you might put in a lot of effort for little reward. You still have to pay your contractors and others involved in the project. By the time you have finished, there might be little profit left – or worse, you could even end up making a loss.
Another problem is that the client might be put off and think your work is of poor quality if the estimate is too low. They might think you are unprofessional and trying to undercut the competition.
Even if the client is happy with the job, there is still the problem they might recommend you to others who will expect you to work for the same low price.
How to estimate project cost and duration
Many people gain skills in estimation for their own line of work by trial and error and experience. But although experience is no doubt one of the most valuable assets in any business it takes time to acquire it. And if you are a relatively new business you want your estimates to be correct right from the start.
Accurate estimation is a key part of good project management. So here are some suggestions to help you estimate accurately and keep your clients happy while still making the profit you need. To make things easier, check out some of the project management software that is available.
Five steps to take toward effective project cost estimation:
Communication
Good communication with the client is essential. You need to know exactly what they are looking for. If unsure ask questions. If possible get everything in writing to avoid any confusion later on. Once the project is underway check in regularly with your client. They usually appreciate being kept in the loop. Good team communication is also important. Involve your team right from the start. Each member brings their own skills to the job. They are best placed to estimate their own work.
Create milestones
Break the job into milestones. Sometimes it is hard to get an overall view. If you work out an estimate for each different part of the project, the final figure is more likely to be accurate.
Time tracking
There are plenty of apps available to help you keep track of what everyone is doing and how the job is progressing. Time tracking gives you an overview and also lets you run reports that you can share with the client to show how things are progressing at any stage. It will also alert you and let you know if certain tasks are taking longer than expected. You might want to use a time tracker that integrates with your chosen project management software to get the most benefit.
Expense tracking
It is also a good idea to track your expenses, including staff costs and other spendings. That way you will quickly realize if you are running over – or under budget. The sooner you know something is wrong the sooner you can fix it.
Learn from experience
Keep accurate records of past projects so that you can refer to them in the future. Time and expense tracking apps allow you to look back and base future estimates on actual previous jobs. In a short space of time, you can build up a database of knowledge about your own working practices.
If you keep these in mind, you should be able to provide accurate estimates for all your work. This will keep your client happy and also ensure that your business also makes a suitable profit.
Next steps
Teams of different sizes and industries choose Everhour to track time and expenses, properly bill their clients, and better understand how long specific jobs took for future quotes and estimates for a reason. Don't just take our word for it…read our clients' feedback.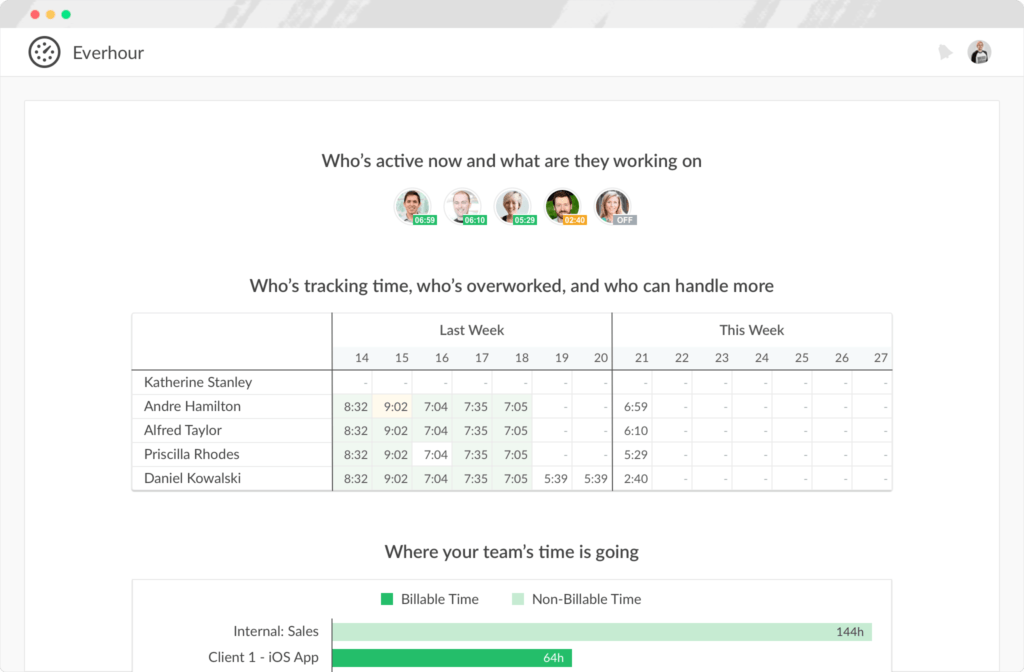 Budgeting: Keep track of all your project budgets. Schedule threshold alerts.
Time tracking: Accurate and simple time tracking.
Reporting: Highly flexible reports to analyze time the way you want.
Invoicing: Create invoices from time entries and send them to your clients.
Resource planning: Monitor team's utilization across different projects.
Team timers: Find who is working at this moment and on what, their recent activities for today, and identify those who didn't report a minute at all.
Member profile: This allows seeing the summary of a member's work, with top tasks and details on each time entry they made.
Project summary: Allows seeing the time and money spent on a project, comparing profit and cost, checking the individual progress of project participants.
And lots more …