A timesheet app is one of the best tools available to achieve optimal productivity. Being able to calculate the efficiency of a person to complete their work allows us to improve operations and reduce costs.
A time recording timesheet app records the activity and time it takes you or an employee to complete a particular task. In the end, you receive a report with all the work-related statistics. With such information, you will be able to identify where the time is being wasted and what is it best spent on.
Today numerous applications can do this job very efficiently. Below you will find the list of the best timesheets apps for efficient time management available on the market!
Exploring the Top Timesheet Apps
Understanding the attributes that define the best timesheet apps is essential for effective time management choices. Whether you're an individual seeking enhanced productivity or part of a collaborative team, utilizing top timesheet apps provides valuable insights into your daily, weekly, monthly, and yearly work routines.
Practical Significance: Embracing leading timesheet apps empowers you to take control of your schedule, optimizing task management. For teams, it effectively answers the question, "How efficiently are work hours allocated?"
Key Evaluation Factors:
Real-time monitoring: These applications seamlessly initiate, pause, and conclude timesheet tracking features. Data correction and manual entry: Effortlessly rectify recorded time entries, even after task completion, and input any missed data. Comprehensive reporting: Access detailed breakdowns of time allocation for projects, individuals, or clients. Invoicing and data export: Streamlined functionality for generating invoices or exporting data in various formats. User-Friendly Accessibility: The software facilitates easy activation of timesheet timers across different browsers, applications, and devices.
Our Approach to Evaluation and Testing
Our assessments are meticulously crafted by experienced professionals with in-depth backgrounds in software analysis. Each app undergoes rigorous testing and scrutiny against our predefined criteria. Importantly, we maintain a strict policy of not accepting any compensation for featuring apps or incorporating them into our articles. Our primary focus is on upholding the trust our readers place in our impartial and authentic app and category assessments.
Best Timesheet Apps for Multiple Employees
Everhour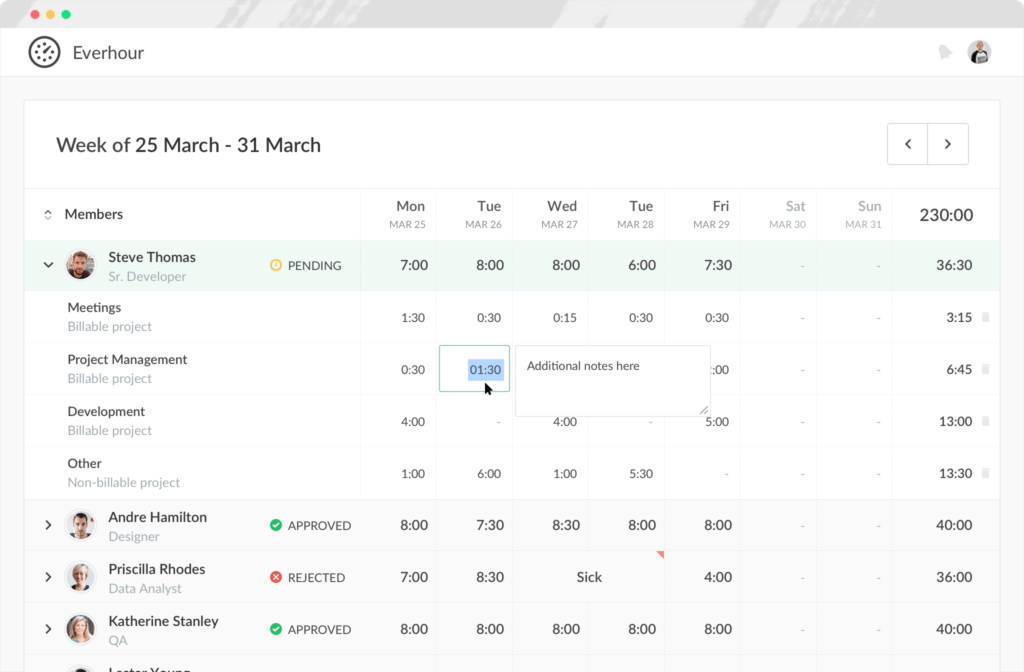 Everhour is more than just a handy time recording timesheet app. It's a complete task management software that's always just one click away, directly in your browser, or integrated with your favorite PM tools including but not limited to Slack, Asana, Trello, Jira, and Basecamp.
Look no further than Everhour when you need to track your and your team's working time and keep professional and beautifully designed timesheets with clock-in, clock-out, and breaks for each employee. Instantly see how your team is doing and make adjustments on the fly!
This intuitive and feature-packed software will become your right hand whether it comes to time tracking, time management, and team management.
What other features are there?
Harvest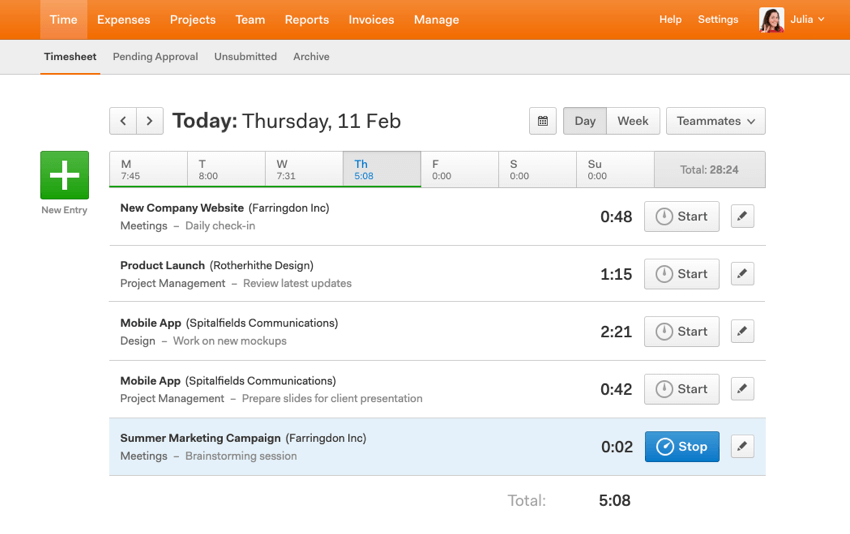 Harvest is an app with a compelling and straightforward interface that has become an essential tool for dozens of companies worldwide. This app succeeds by collecting data about the time and work of its users and generating accurate invoices.
Extensions available for browsers make it easy for users always to have it within reach of a click and discreetly placed on top of the screen. With Harvest, it's effortless to manage projects and clients. If necessary, it's also possible to add time manually and edit comments and activities during the day and week.
The free version of Harvest only allows one user. It's also true that you can take advantage of more functions as a paying customer.
Timely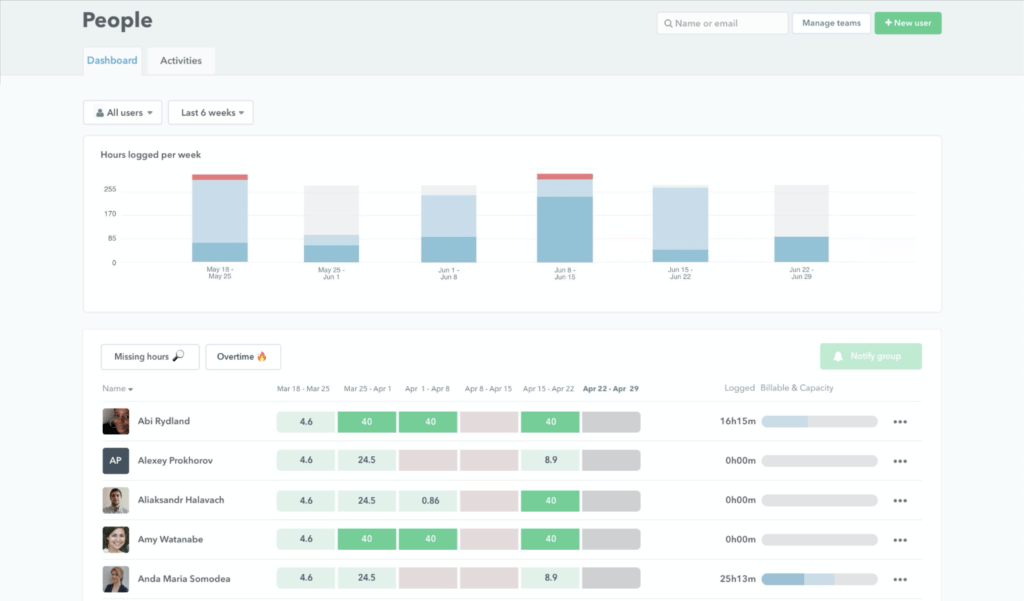 What has made Timely such a renowned app is the excellent work done on the interface. The way users can view their progress and have control of their activities is spectacular. Timely also included an easy way for scheduling and invoicing.
Without a doubt, it's one of the best-worked apps with software developed to learn the routine of its users. After a couple of weeks, the app memorizes your activities, making it less and less necessary to edit the categories. Basically, after a short time, the app runs on autopilot, making it very convenient as a timesheet app for multiple employees.
Hubstaff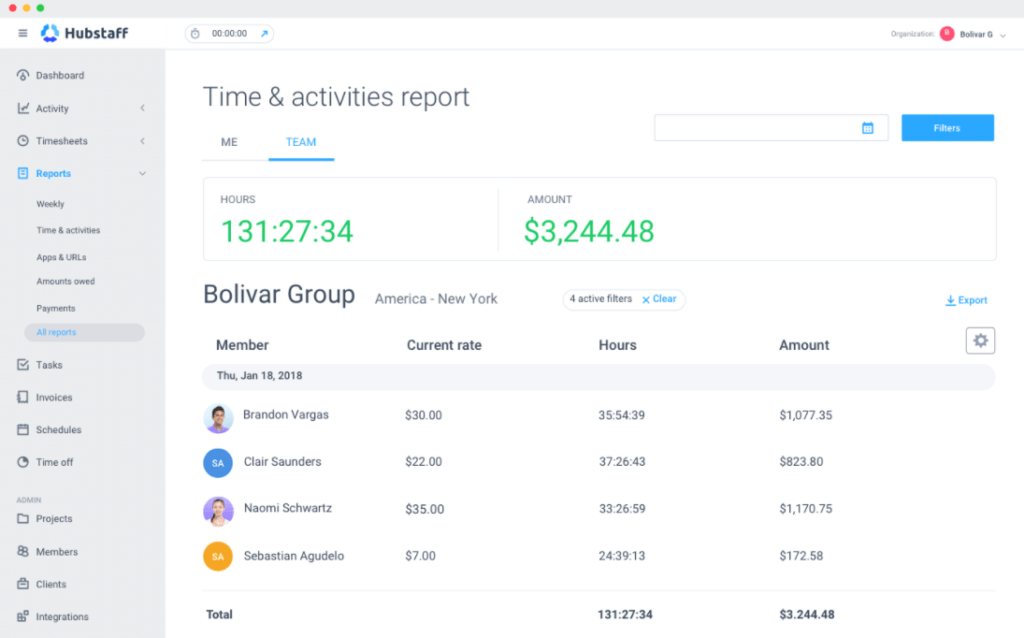 Hubstaff continues to put significant effort into being one of the best timesheet apps on the market. Its features include time tracking assistance, invoice generation, and payroll functions. As with most time tracking apps, the time can be tracked automatically as well as put down manually.
Using Hubstaff for free significantly limits these features but enables the user to give the tool a try before signing up for a paid plan. As a user, you can handle a large team of employees efficiently. You can also set a project's budget and time limits. This way, employees will know when to stop working without exceeding the limits.
HourStack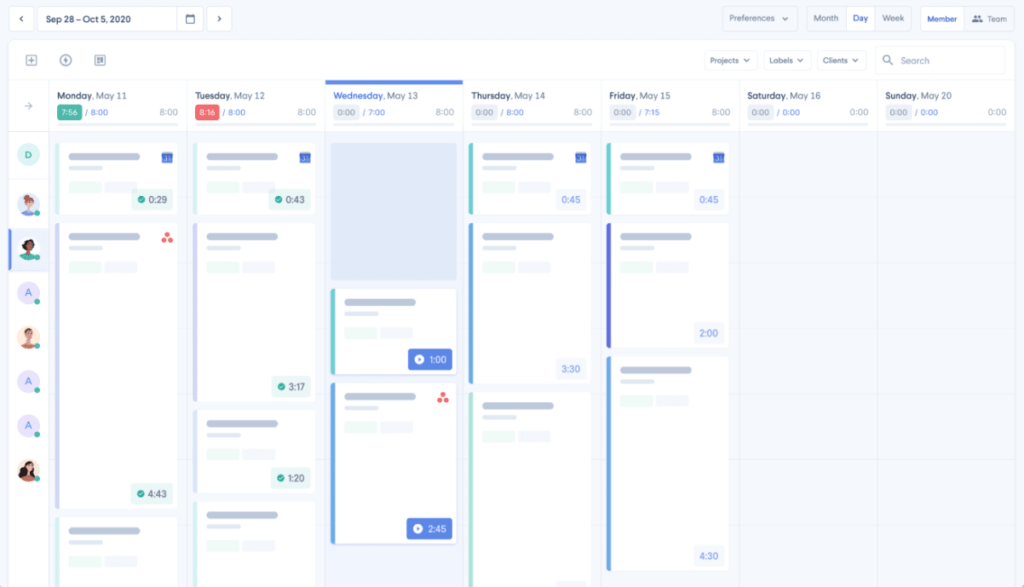 HourStack is not the traditional employee timesheet app that we're used to. Its main difference is how it presents the activities that people are doing. It shows each time entry as an event on the calendar. The advantage of this visual approach is that it helps the user to better understand and analyze their time, identify patterns and trends, and build better schedules to maximize productive time blocks.
An excellent benefit of the HourStack app is that you can integrate it with other productivity tools. These include Asana, GitHub, Google Calendar, Slack, Microsoft Office 365, and more. The tech geeks among us will also appreciate that HourStack can be used and synced across multiple devices.
Scoro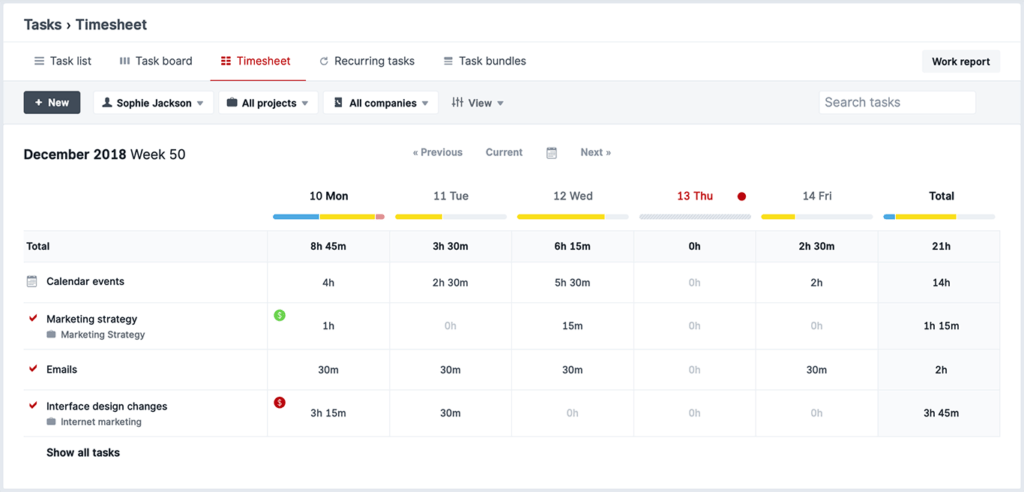 If you're looking for a more extensive application and more resources, Scoro has proven to be very competent in these cases. Scoro users enjoy an app in which it's very easy to manage timesheets and much more. Of course, it's convenient for tracking hours and managing a large work team, organizing work, and even finances. This fabulous package includes all these functions in one place.
Using Scoro will let you monitor the progress on each task of the rest of the team. With so many tools, ensuring your productivity and that of other employees is much easier. There are hundreds of ways to customize Scoro to adapt the app to each individual's needs. The free version is limited in many ways. However, this tool offers a free 14-day trial period.
BeeBole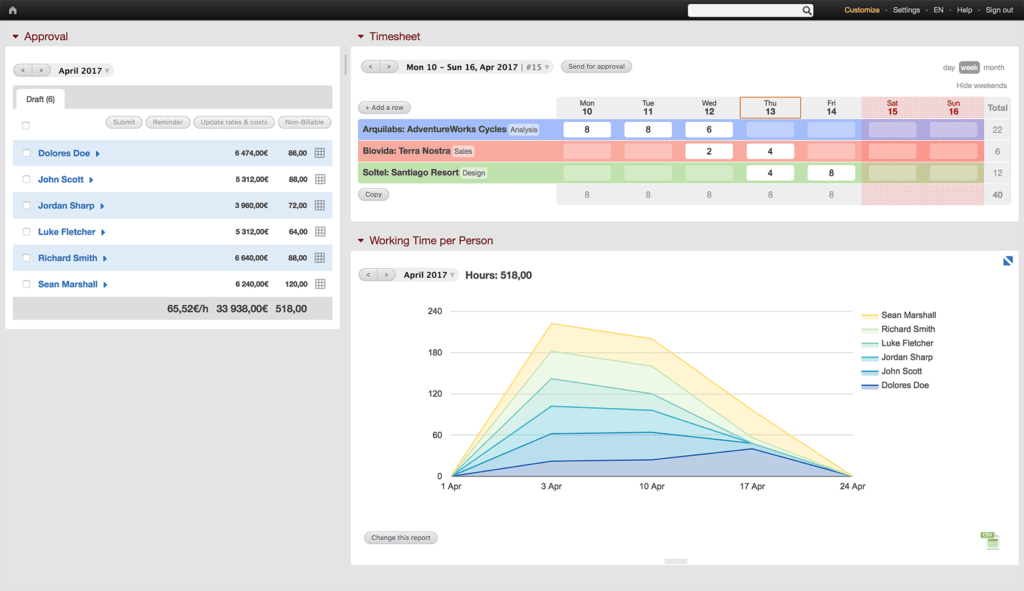 BeeBole is a timesheet app for multiple employees that adapts very well regardless of the company's size. This app has developed better tools to control and manage employees' time and monitor budgets. Hence, BeeBole may not be ideal for individuals and a better fit for teams.
BeeBole is a good ally for companies because it offers multiple options to customize reports, budgets, currencies, etc. Likewise, app users can track time either daily, weekly, or monthly. The dashboard is not a fixed and predetermined one, but users can transform it according to their needs.
Best Timesheet Apps for Individuals
RescueTime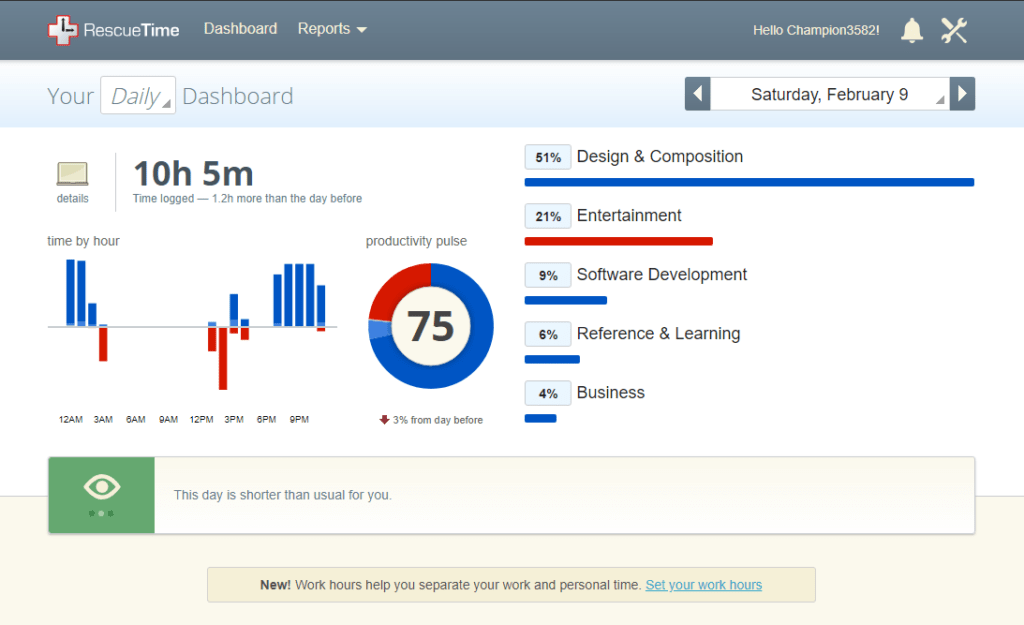 The central premise of this timesheet app is apparent in its name; to rescue valuable time and make it worthwhile. RescueTime helps its users make their working hours more productive. It's a complete app that allows avoiding distractions with the FocusTime distraction blocker. The FocusTime brings a lot of value for freelancers. This feature blocks any distracting website by blacklisting it. All this in an automated way.
RescueTime app can start working automatically in case you forget to activate it. Also, the app continues to work even when working offline. On the other hand, it's also true that its best functions are only available in the paid version.
Timeular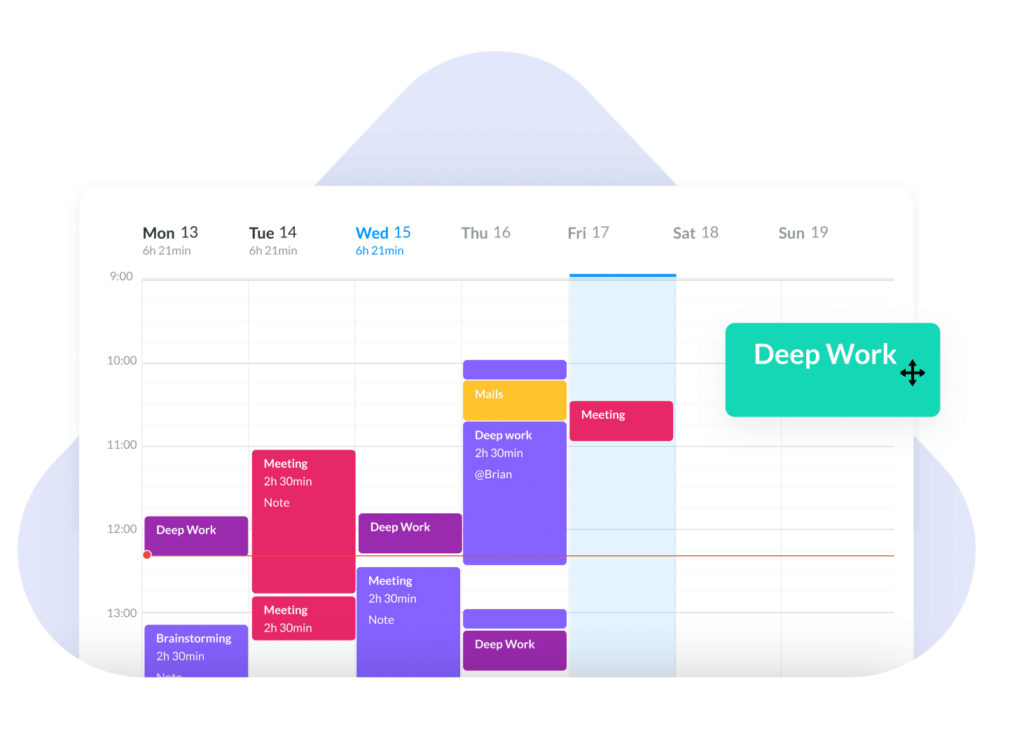 Timeular is the most different time recording timesheet app that deserves its own exclusive category. The thing is that Timeular includes a physical device that is essential for the complete operation of the app, nothing similar to any timesheet app we're all familiar with. The purpose of this approach is to make the users more aware of their time. The device is a dice, but an 8-sided one that Timeular calls the D8. It syncs with the app, and each side represents an activity you want to track.
As for the application itself, Timeular offers the essential features known to all. We're talking about time tracking, creating accurate reports, and generating invoices.
Best Free Timesheet Apps
Toggl Track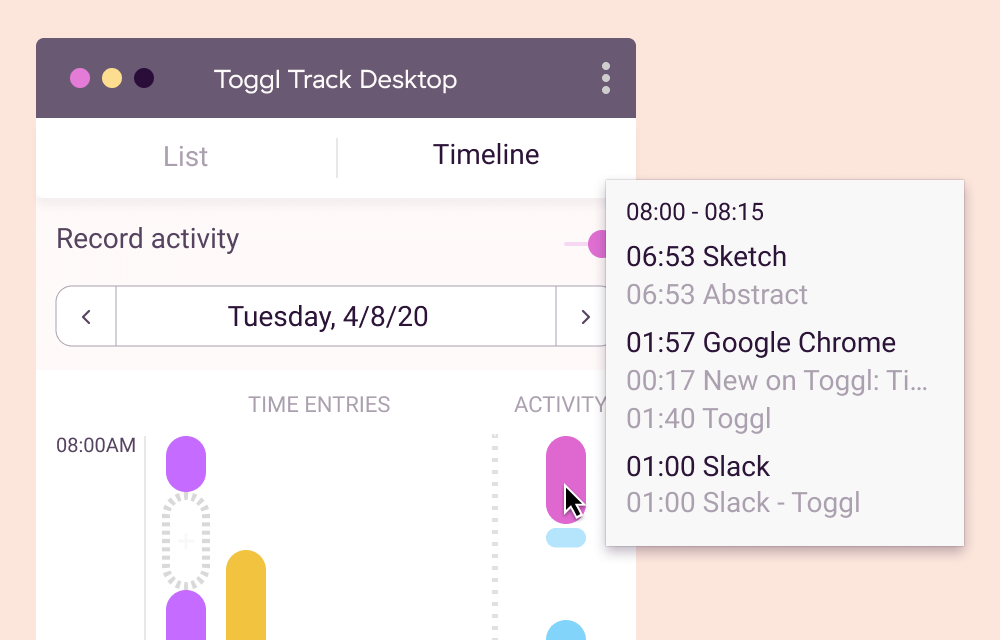 Toggl is one of the most popular and widespread timesheet apps out there. It has a browser extension, and it even has its version as a mobile app. As a user, you can track your time while you work without worrying about forgetting to stop the tracker thanks to the reminders. In addition, if you fail to start the tracker, it also offers the option to add the time manually, delete it and add comments to them.
Toggle has its free timesheet app version. Although the free version has several limitations, it allows up to five people to be involved in the same account, much more when compared to other free timesheet apps.
Clockify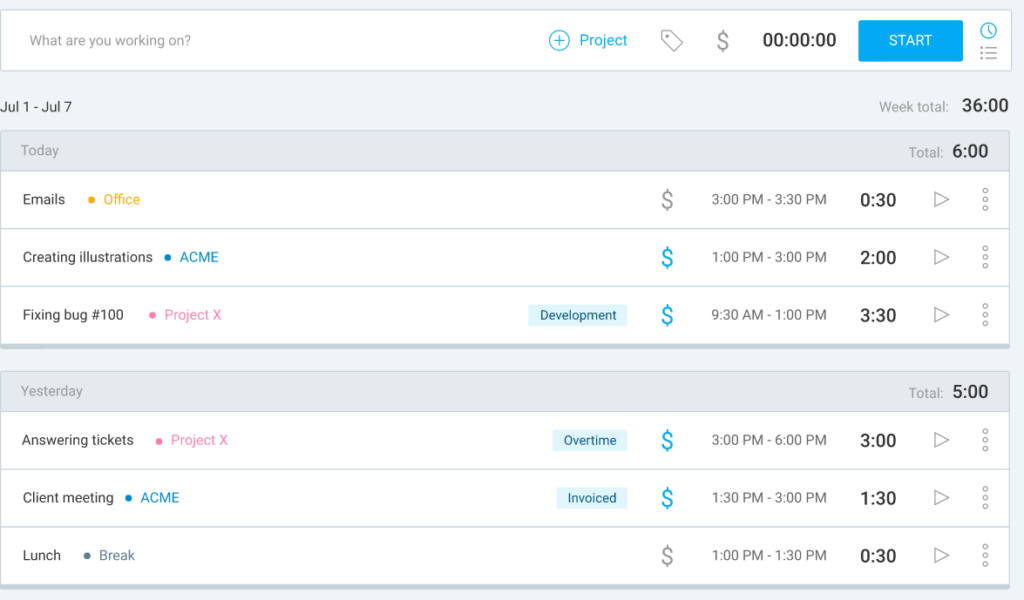 Clockify in its version as a free timesheet app is very similar to Toggl, although with specific improvements in its interface. There are several reasons why Clockify tool is excellent, although it's not ideal for everyone. In its free version, it has a lot to offer its users.
Of course, the most important thing is the inclusion of unlimited clients in your project. There is no restriction in that regard.
The advantage of buying Clockify's premium service has more to do with permission options, productivity, and more specific functions in the generation of reports. However, all these advantages are more significant for companies with a high volume of employees. In other words, a single user would be much better off using the tools that Clockify gives them for free.
What is the Best Timesheet App?
In this article, we've rounded up some of the best tools in terms of functionality, reliability, and positive user feedback. There are tools in the list that benefit self-employed workers as well as small, medium, and large companies. Some of them are among the best time tracking apps, best time and attendance software, and best productivity apps as well.
To identify your personal favorite, you need to first identify your needs and goals. A free, basic timesheet app may be enough for a solopreneur. A team manager may require more specialized functions and therefore choose to pay for more sophisticated software. You can always start out with a free time tracking app to see if it fits you.
Naturally, there are many other timesheet apps out there. In fact, there is currently a huge market, but you have to start somewhere, right? For those in doubt, here at Everhour, we have developed an all-around time tracking timesheet app solution that may be just the thing you have been looking for. Try it for free and see for yourself!