Trello is a popular kanban-style collaboration app that is well-loved for its ease of use and fun interface. However, if you're looking for a project management app that can easily scale up to use in large, complex projects, you might be able to do better than Trello.
In this article, we're going to discuss why Trello isn't always the perfect project management app, and which Trello alternatives you might want to use instead.
Why Trello May Not Be "Good Enough" for Project Managers
Trello is a convenient collaboration app that teams can use as a digital tracking board to easily update each other on tasks and to-do lists.
For instance, one Trello board can have multiple lists with various cards. The team leader can assign tasks to members by designating a specific color for each card assigned to them. The members can then update others on their status by moving the color-coded cards around, depending on where they are in their tasks.
This way, teams can easily keep track of a member's assigned tasks, how many tasks they're handling, and the current status of each task.
However, as projects become more complex, Trello's starts becoming increasingly less useful. In the next section, we'll examine why.
Top Limitations of Trello
Trello has a few crucial limitations that can make it a poor choice for high-level project management.
🤷‍♀️ Lack of integration. A big project needs more than lists and cards. Functionalities such as resource management, time tracking, finances, and automation are also critical. While Trello does allow basic automation and time tracking, these still aren't enough for big, demanding projects.
🤷‍♀️ Doesn't have key project management tools. Trello lacks the powerful, native tools that other dedicated project management solutions have, such as reporting, project time estimation, swimlane diagrams, and work-in-progress limits.
🤷‍♀️ Free tier doesn't offer a lot. The free tier limits your add-ons to just one per board. This is not an ideal scenario if you need multiple non-native functionalities in one board – which is likely since it lacks many key project management features.
In short, Trello is an accessible and flexible app to use for a small team with relatively uncomplicated projects, but not much else.
In the next section, we'll discuss the best alternatives to Trello.
20 Top Rated Trello Alternatives for Project Professionals to Consider
1. Everhour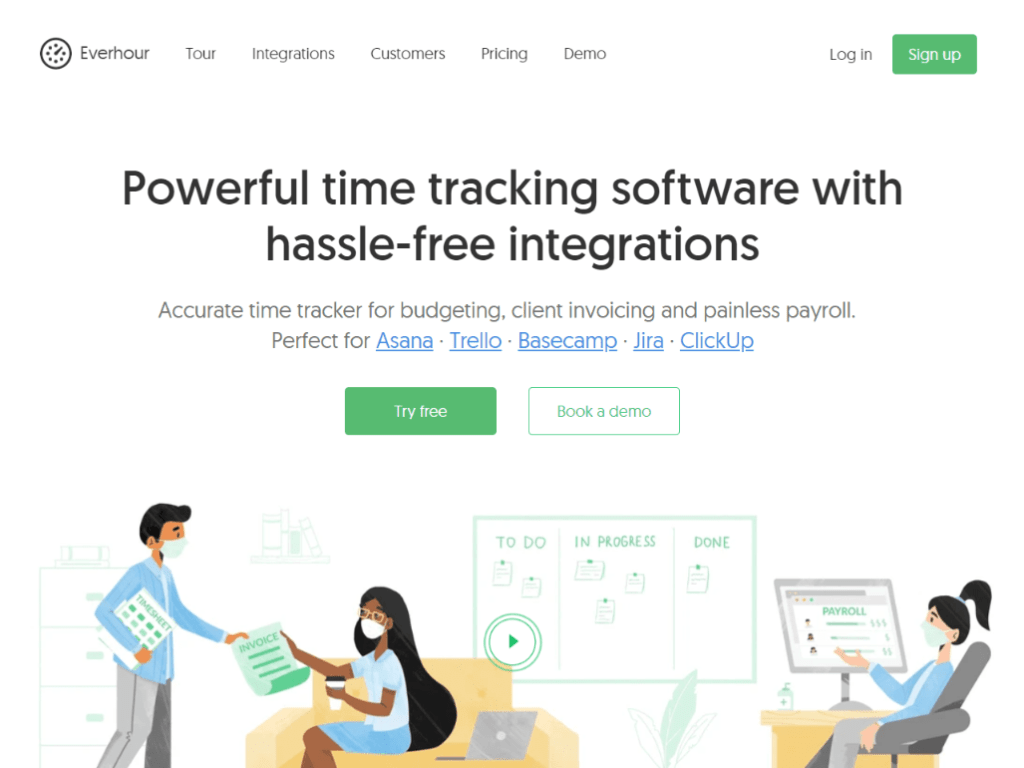 💚 Why We Like It: If you want to take your projects to the next level, you should consider checking out Everhour, one of the best Trello alternatives today.
📝 Features: Everhour is an easy-to-use Chrome time tracking tool that can fulfill all your time management needs. You can use it to track time, set deadlines, create reminders, manage workloads, track expenses, and access reports, among many others. It also allows integrations to other apps like Trello, ClickUp, and Github.
💲 Price: Everhour's pricing is pretty straightforward: it has a Free plan, a Lite plan ($5/6 per month yearly or monthly respectively), and a Team plan ($8.50/10 per month yearly or monthly respectively).
2. Monday.com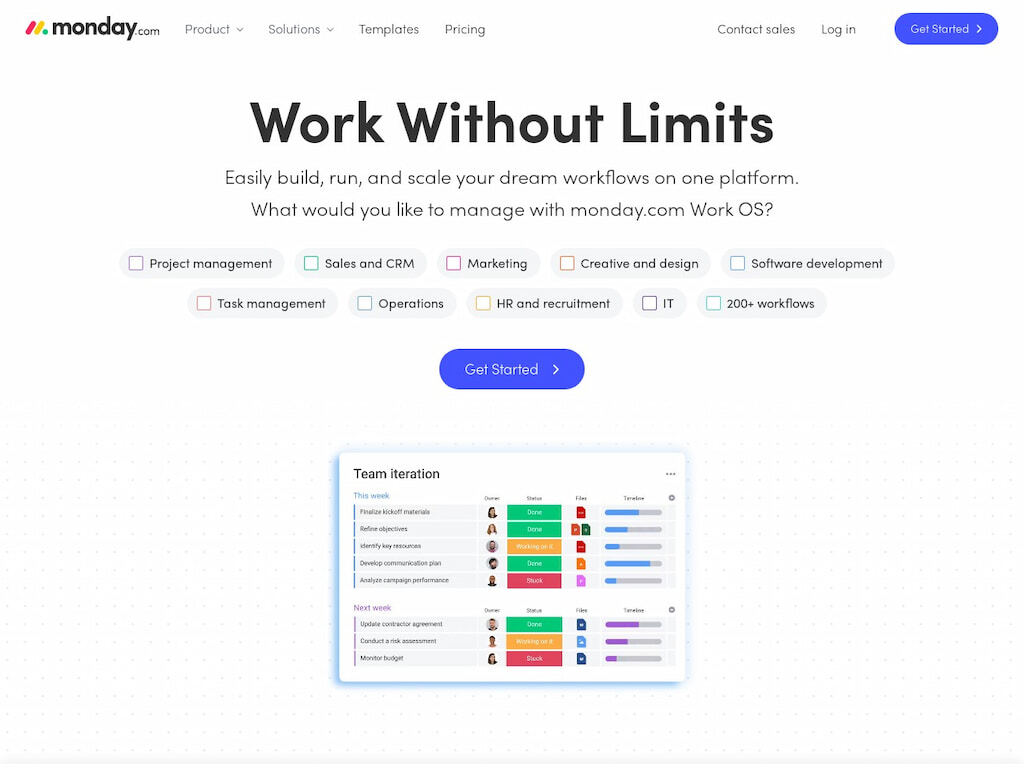 💚 Why We Like It: Automation is where Monday.com shines best – a feature that Trello sorely lacked in. It's also advantageous to explore some of the Monday project management features.
📝 Features: Monday.com is a project management and collaboration app that features comprehensive Monday time tracking and advanced workflow tools. Recurring tasks such as emails can easily be automated. More than that, it also has map views, timeline syncs, and more.
💲 Price: Monday has a highly variable payment structure. It has a free tier for individuals, while the Basic plan starts at $8 monthly per user. There are many Monday alternatives to choose from if you find it expensive.
3. Asana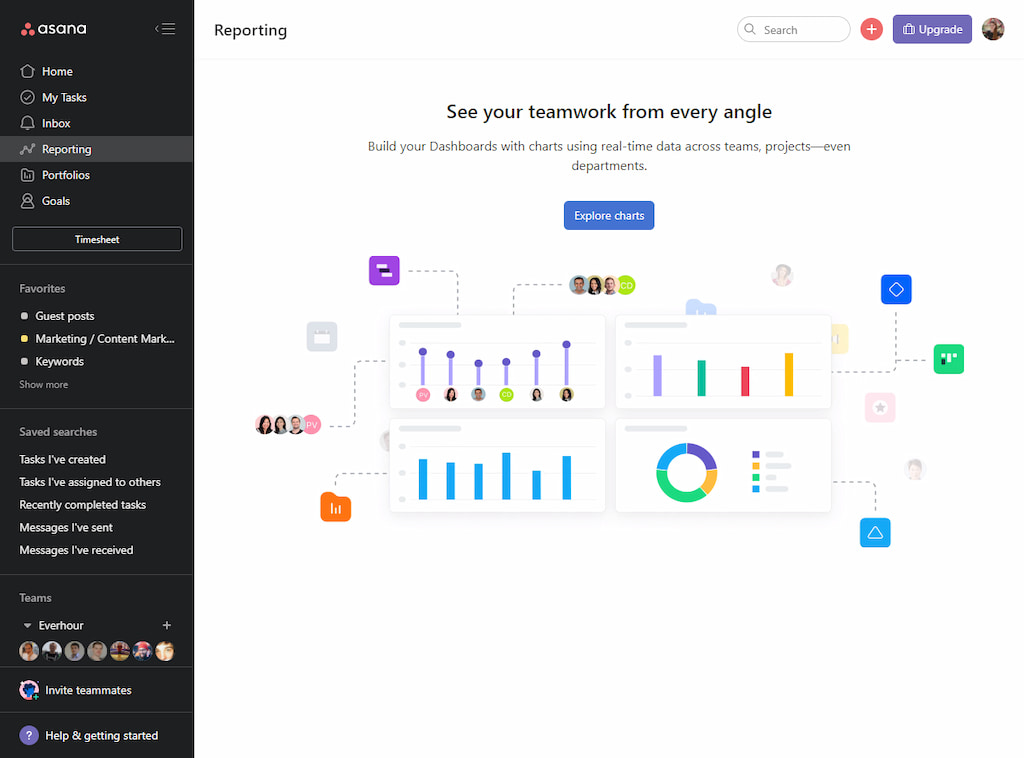 💚 Why We Like It: If you enjoy Trello's user-friendly interface, you're going to love the drag-and-drop experience on Asana.
📝 Features: Asana app has more sophisticated features than Trello, with swimlane diagrams, flowcharts, timelines, portfolios, and more. Also, Asana has a free version that can accommodate up to 15 members, allowing teams on a small budget to manage multiple big projects effectively. Asana project management capabilities are also of the highest level.
💲 Price: As mentioned, Asana has a free version with limited features for 15 members. The Premium version starts at $9.99 monthly per user.
4. ClickUp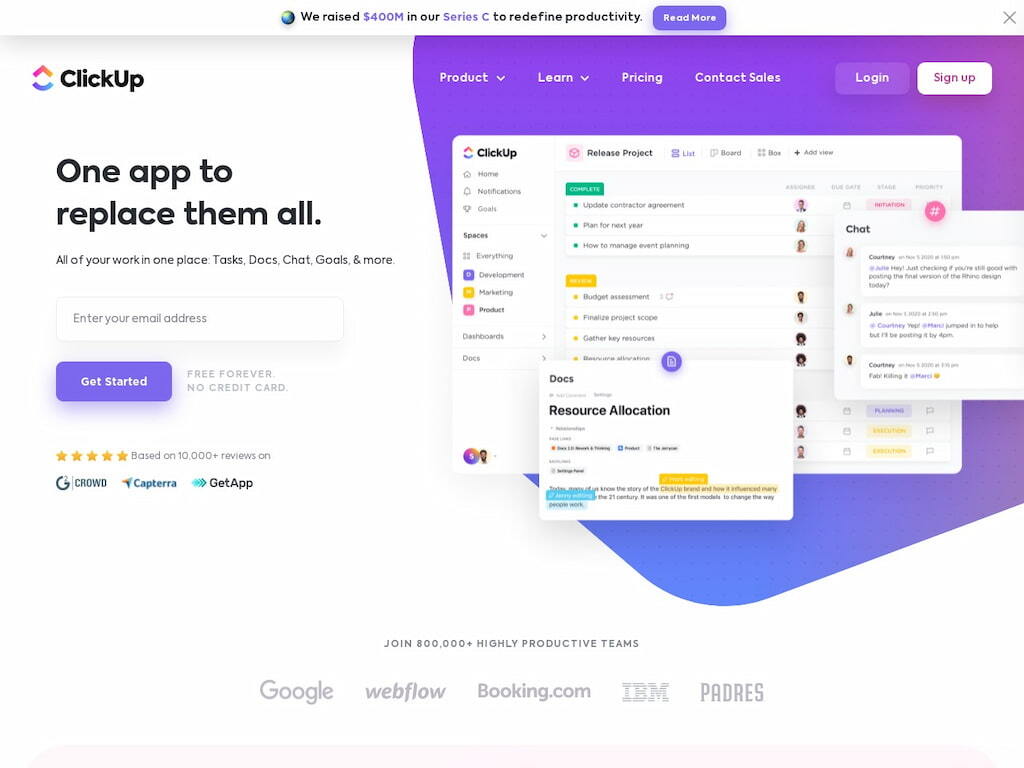 💚 Why We Like It: ClickUp is a platform designed to be a one-stop shop for all of your planning and collaboration needs.
📝 Features: ClickUp is a complex platform that offers 15 views for different purposes. Although it only has about 80 native integrations, you can link ClickUp to other integration platforms like Zapier and Integromat. You can use these to fully customize your project management needs to your exact specifications.
💲 Price: This app has a free version, but it also offers an Unlimited tier starting at $5 monthly per user.
5. Workzone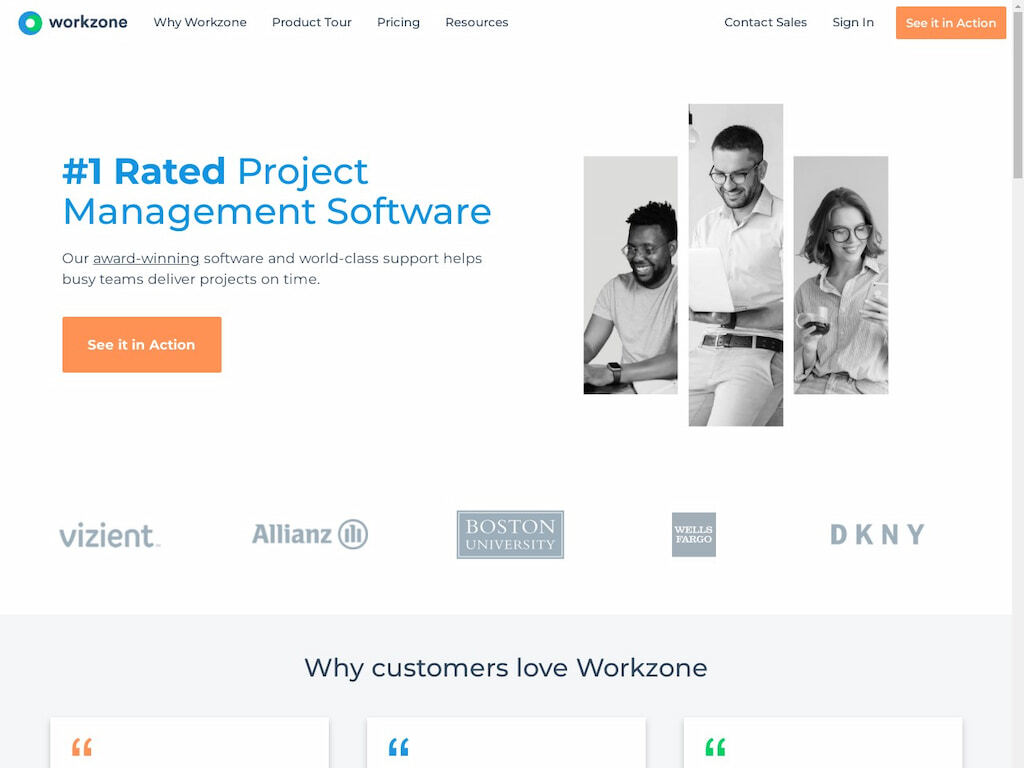 💚 Why We Like It: Ideal for managing a fleet of employees, Workzone is best for large agencies and organizations.
📝 Features: Workzone has a comprehensive workload management feature that allows users a bird's-eye view of multiple projects and their status. With this kind of vision, you can easily track tasks and make snap changes as you see fit.
💲 Price: Workzone has no free version, and the paid plan starts at $24 monthly per user.
6. Podio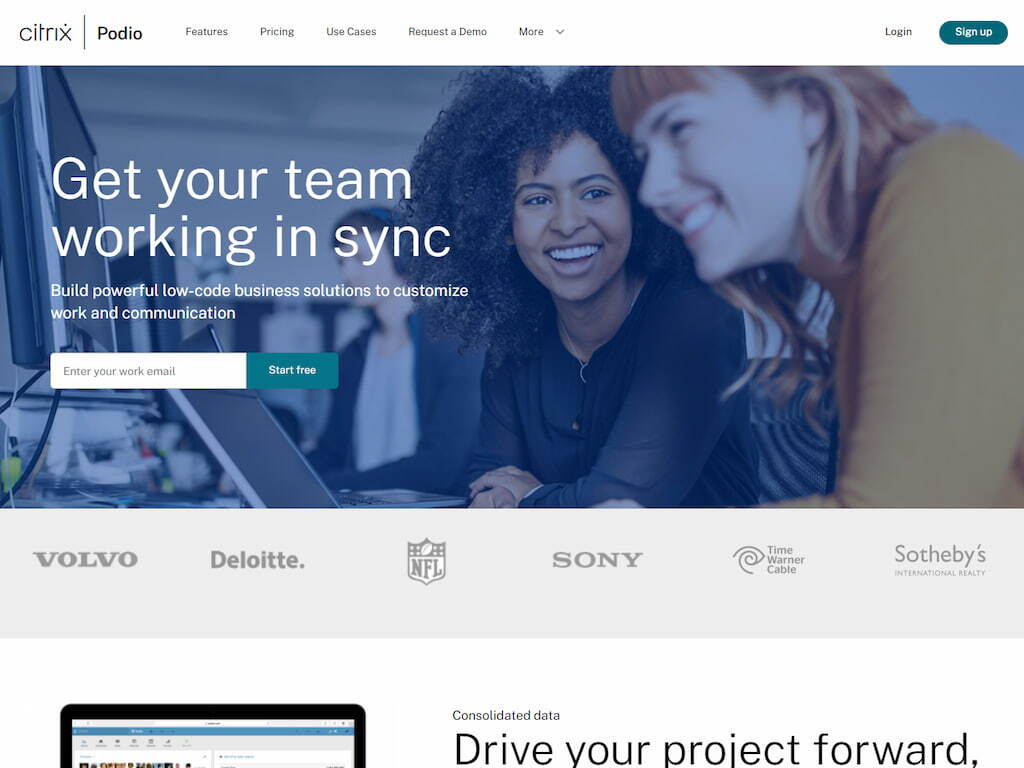 💚 Why We Like It: Customization is the name of the game when it comes to Podio, all-in-one management and collaboration platform that you can shape to your needs.
📝 Features: With Podio, you can create custom workspaces, optimize communication, connect to your files, and integrate with other tools online. It also gives you access to project templates, budgeting tools, progress reports, and charts, among other features.
💲 Price: Next to the Free version, the Basic tier starts at $7.20 annually per user.
7. Microsoft Project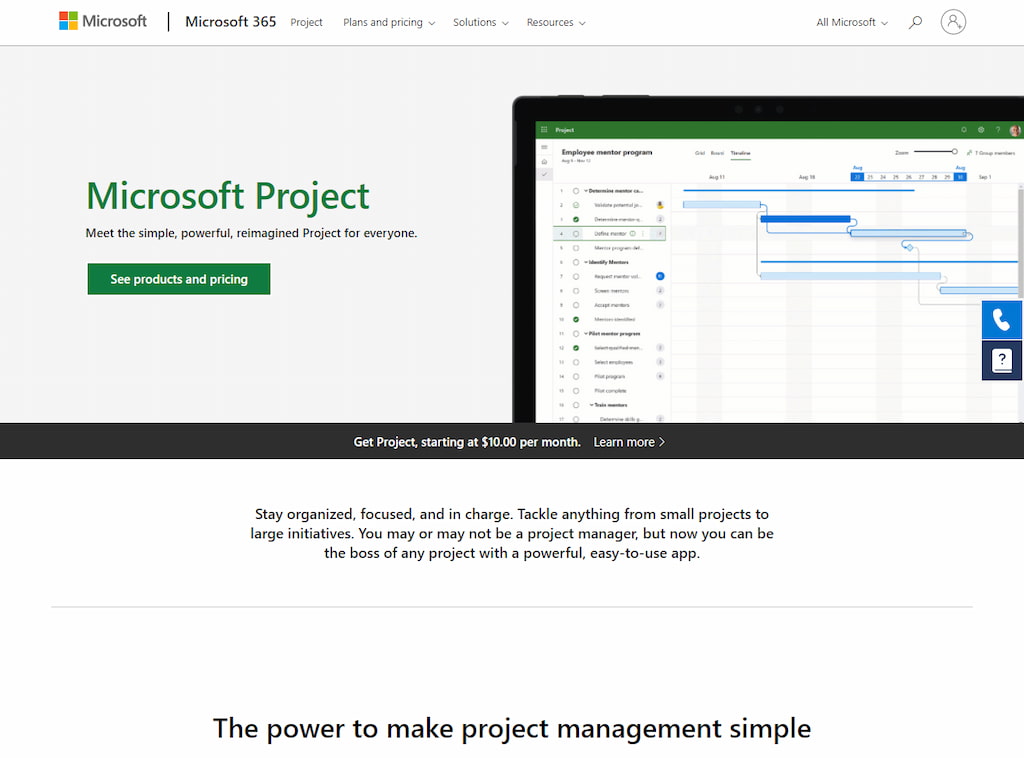 💚 Why We Like It: Backed by the power and functionality of the entire Microsoft ecosystem, Microsoft Project lets you make the most out of Microsoft's best features.
📝 Features: Unlike most platforms on this list, Microsoft Project can connect with well-known, powerful software such as the Microsoft Office Suite. This makes Microsoft Project a robust tool for Windows users, in addition to its intuitive and visually-appealing interface.
💲 Price: Microsoft Project has multiple pricing plans that start at $10 monthly per user.
8. Basecamp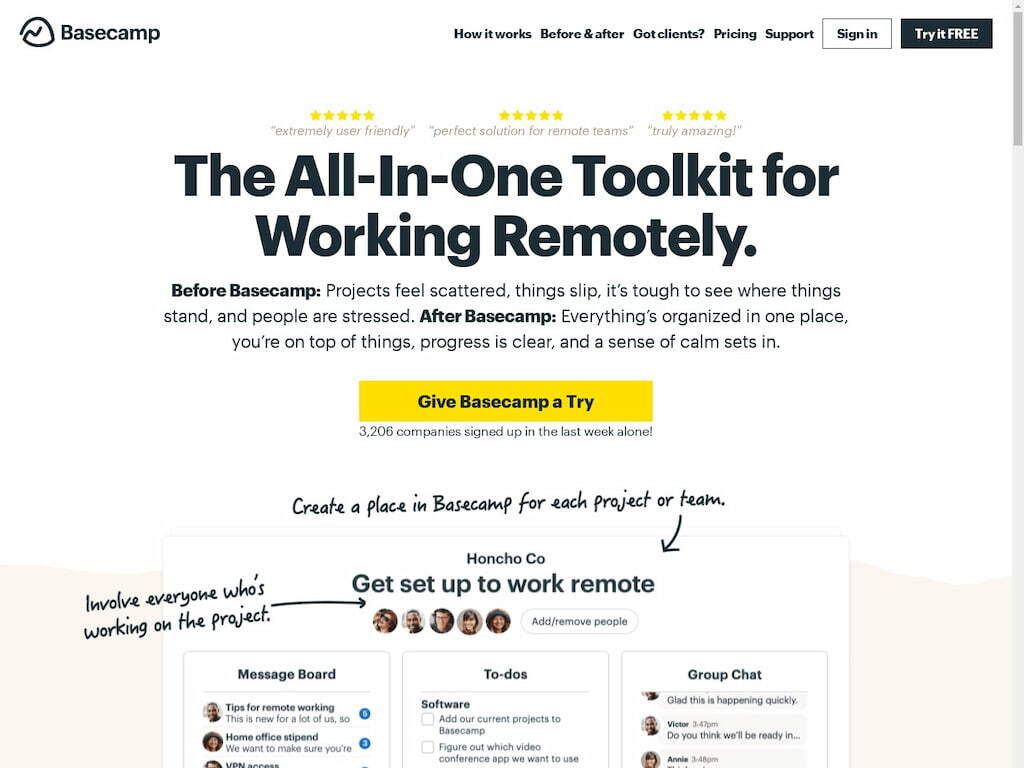 💚 Why We Like It: Trello might be simple and flexible, but if you want that level of simplicity while maintaining a high degree of collaboration, Basecamp might be a better choice for you.
📝 Features: Basecamp offers a comprehensive package that you can further modify to your exact specifications by integrating it with Zapier, Automate, and more (you can learn more about Basecamp integrations on our blog). It also allows a more cooperative experience with its built-in message board, chat, and other communication tools.
💲 Price: Basecamp has a limited free edition and a Business solution that costs $99 flat.
9. KanbanFlow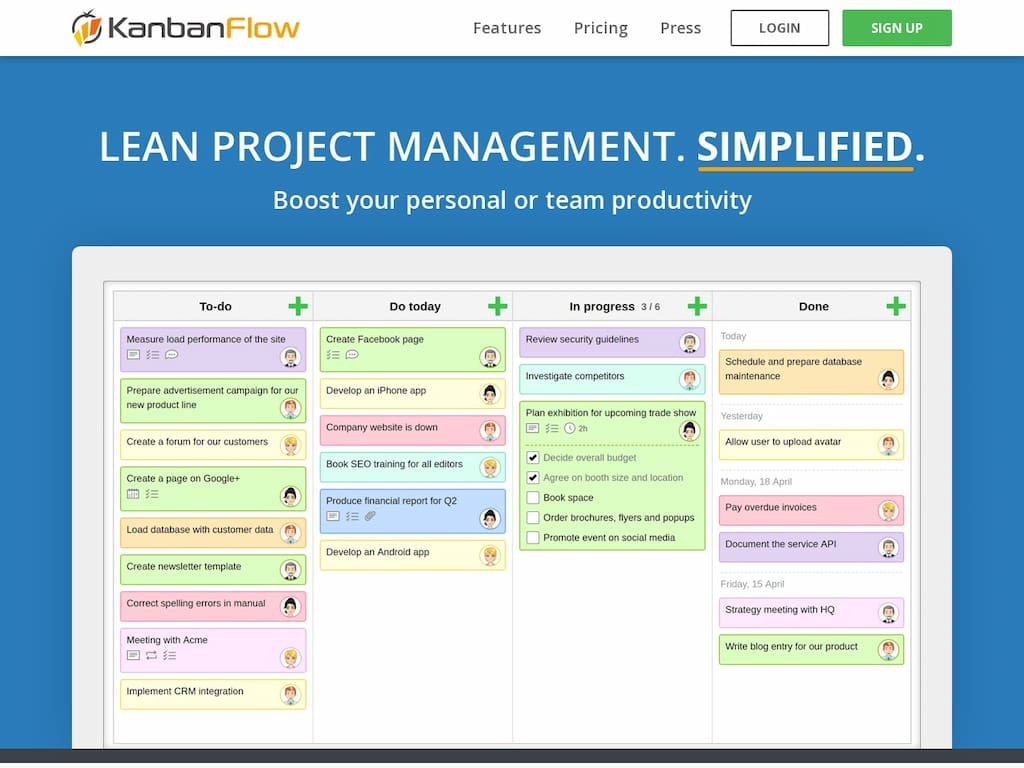 💚 Why We Like It: If you want great time-tracking features for an affordable price, try KanbanFlow.
📝 Features: Simple and efficient, KanbanFlow looks very similar to Trello, with more energetic visuals and graphics. One of its greatest features is a native Pomodoro app to improve focus and reduce procrastination. It features an analytics chart for monitoring and can also integrate through Zapier.
💲 Price: KanbanFlow only has two price tiers: Free, and Premium at $5 per month.
10. Teamwork Projects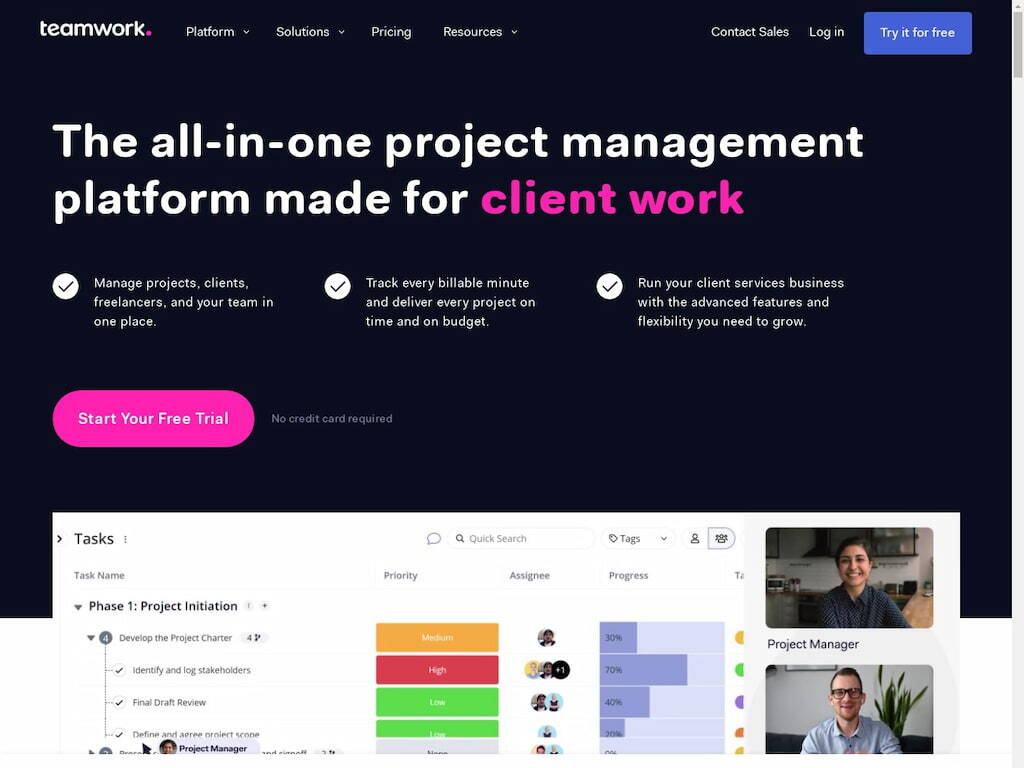 💚 Why We Like It: Make managing large projects look easy with this project management app.
📝 Features: Teamwork can streamline the collaborative effort between large numbers of people, even across multiple complex tasks. With multiple views, comprehensive labeling features, and integrated communications, Teamwork Projects allow teams to function more efficiently than Trello.
💲 Price: Teamworks has a free version, but the paid version starts at $10 monthly per user.
11. Evernote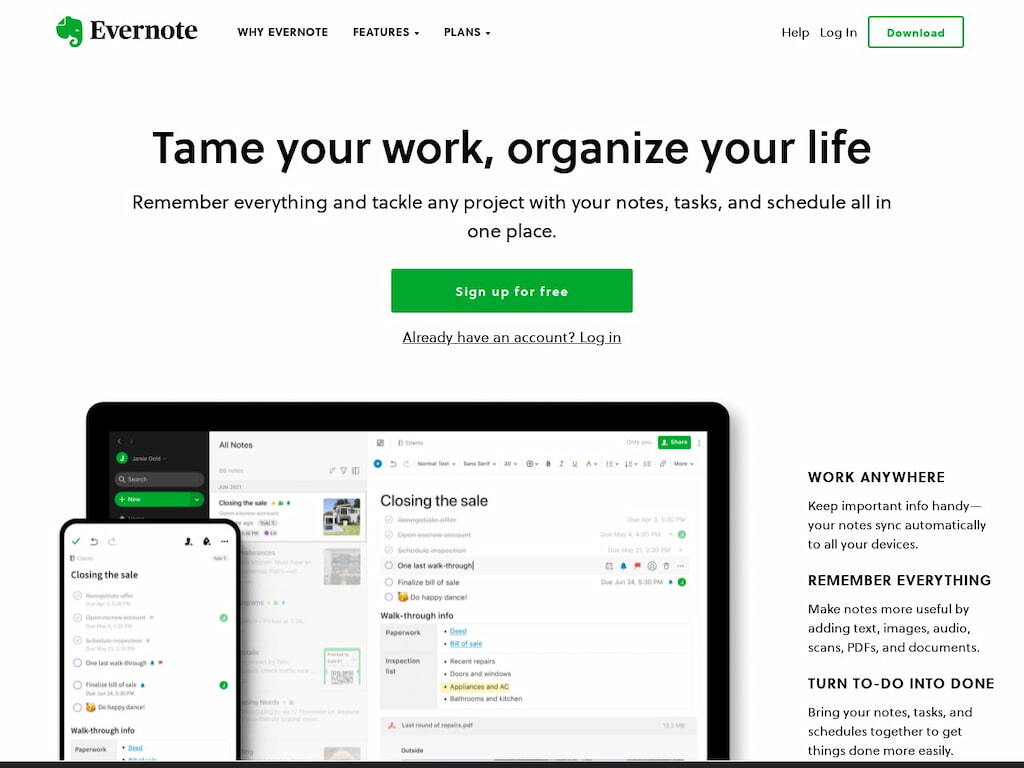 💚 Why We Like It: If you want to keep all of your team's information in one easily accessible place, Evernote is a great solution to have.
📝 Features: One of Evernote's best features is its excellent note-keeping abilities. You can save everything to Evernote, from websites to pictures and even to audio. It works across all platforms and boasts comprehensive text formatting, searchable images, and task delegation features.
💲 Price: Evernote has a limited free version, if you want better features, the paid version starts at $7.99 a month.
12. Notion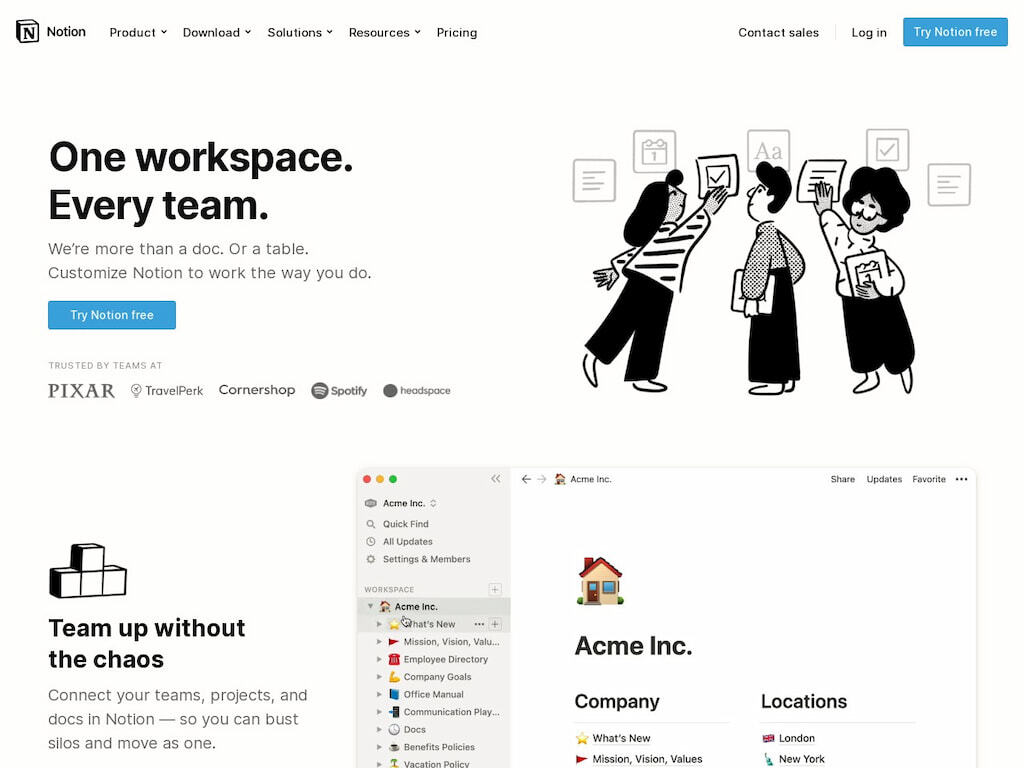 💚 Why We Like It: Notion is one of the most comprehensive tools for all kinds of workflows, whether you're managing complex projects or creating personal dashboards.
📝 Features: Notion isn't strictly a project management app, but it's powerful in its own right and certainly makes a good Trello alternative. It has advanced dashboard creation features and offers a large amount of management and collaboration tools, such as the ability to make lists and delegate tasks.
💲 Price: Notion has a free plan and a paid plan starting at $4 monthly.
13. Quire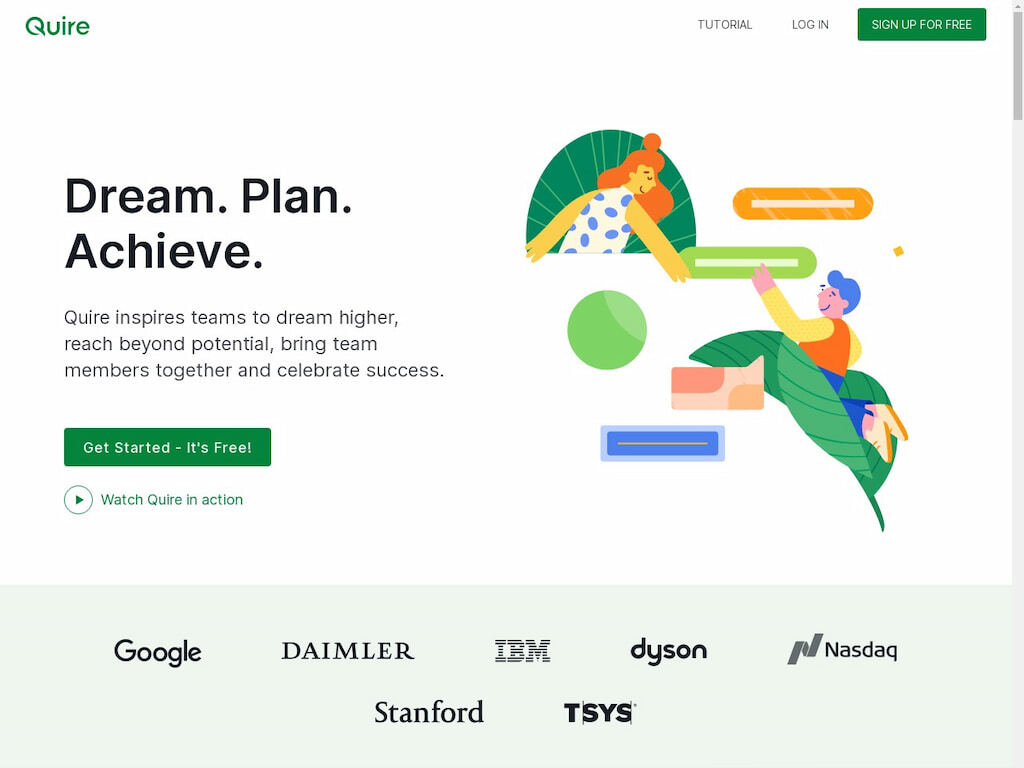 💚 Why We Like It: Quire is a powerful management solution that focuses on ease of use and simplicity. Best of all, it's free.
📝 Features: Built to be a project management app from the start, Quire shines best at organizational features. Although it has simple features reminiscent of Asana, it at least offers more sophisticated functionalities than Trello with features such as sublists, timelines, and more.
💲 Price: Quire is completely free, making it a great Trello alternative for those on a budget.
14. CheckVist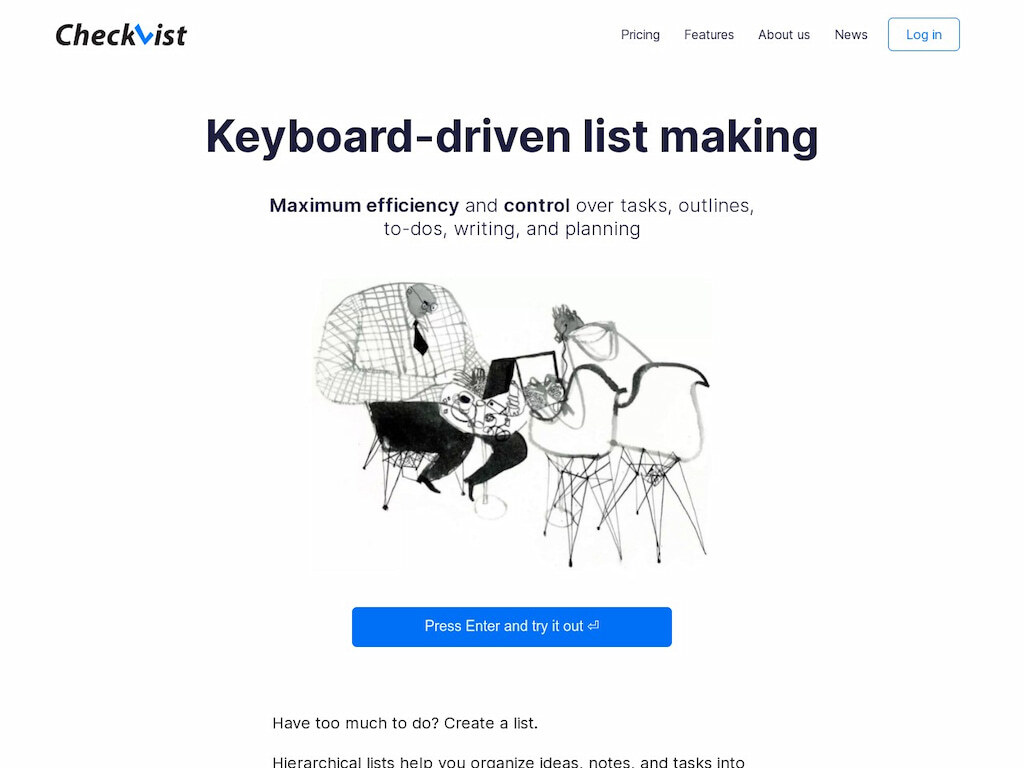 💚 Why We Like It: CheckVist is a web tool that hits that sweet spot between minimalist and complex.
📝 Features: You and your team can easily make use of this light app no matter how simple or complicated your project gets. It features information-structuring tools and even in-depth labeling functions.
💲 Price: Checktivist has a free version, but if you want the paid version, it starts at $3.90 per month.
15. Casual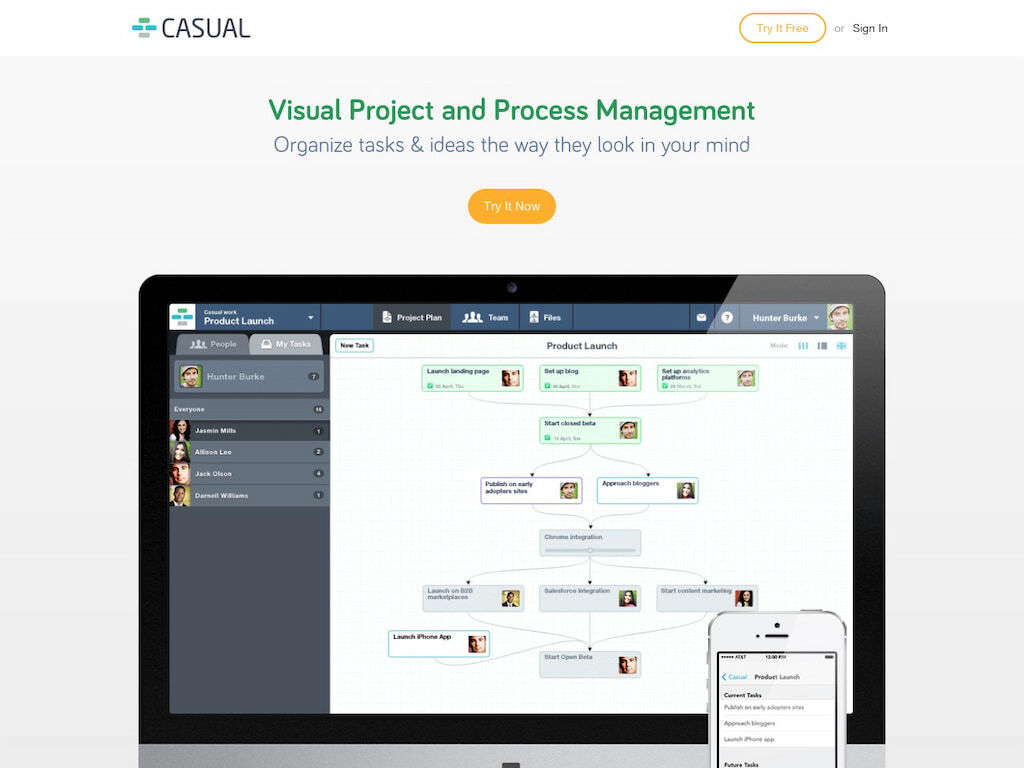 💚 Why We Like It: True to its name, Casual offers a laid-back way of envisioning your project with interesting and efficient workflow visualizations.
📝 Features: Casual functions like a typical project management app, with traditional task setting, designations, and tags. However, it shines the most in visualization, offering several useful tools that can help managers create an easy-to-understand diagram of a complicated project's workflow.
💲 Price: Casual has a free version, but its Personal tier starts at $10 monthly.
16. Taskworld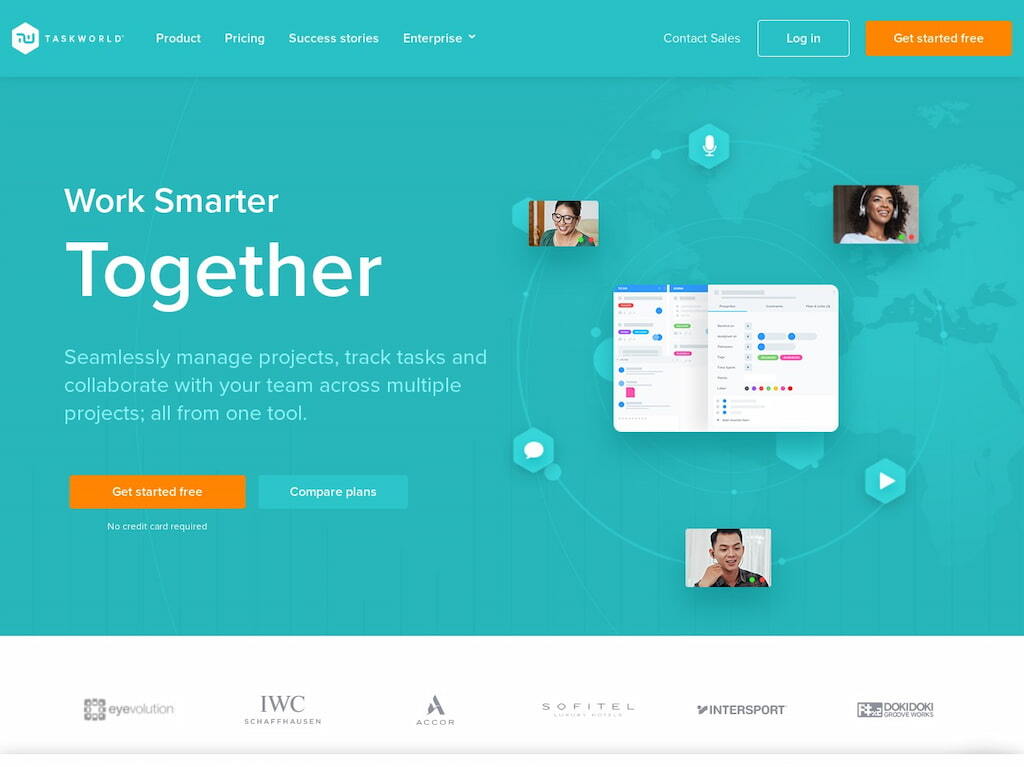 💚 Why We Like It: With a sleek interface and robust project management tools, Taskworld is a high-end management solution for teams of all sizes.
📝 Features: Taskworld features one of the best interfaces among all the Trello alternatives on this list. Intuitive yet visually pleasing, you get the maximum benefit out of features such as time-tracking and onboard communications.
💲 Price: Next to the free version, the paid version starts at $8 monthly.
17. Airtable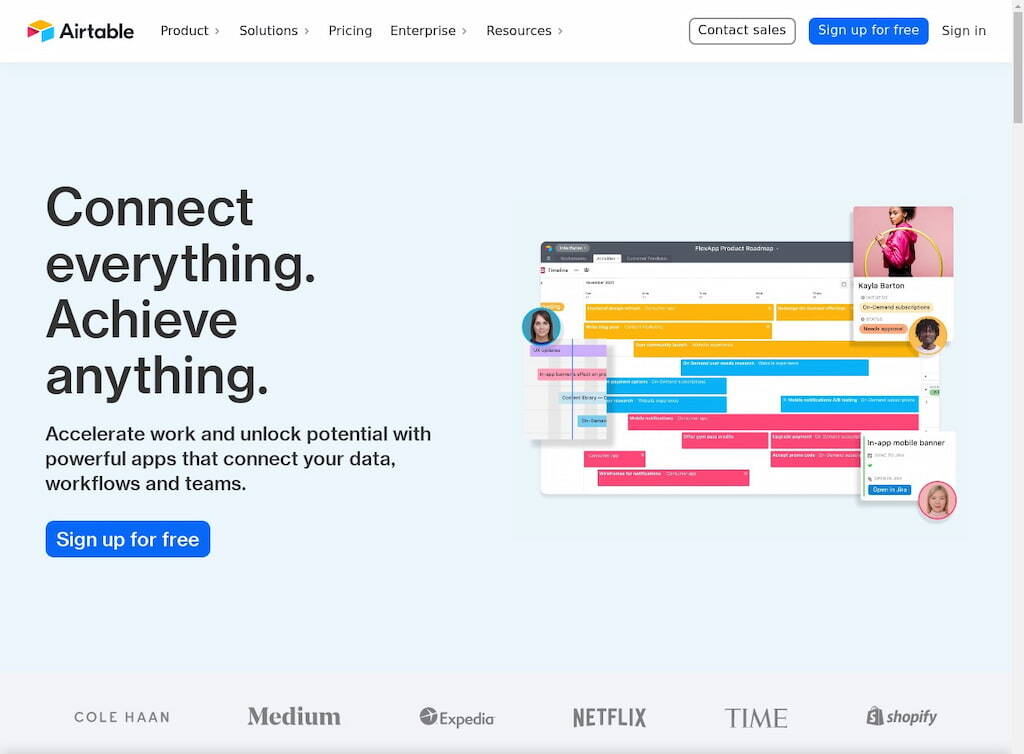 💚 Why We Like It: If you enjoy being heavily organized when creating project timelines, you'll greatly appreciate the multiple views that Airtable offers.
📝 Features: Airtable is a project management app that features an Excel-like default view so that you can better arrange your tasks and lists. It also allows multiple views, such as grid, calendar, and kanban, unlike Trello that only has one view.
💲 Price: Airtable has a free version, as well as a Plus version that starts at $10 monthly per user.
18. Jira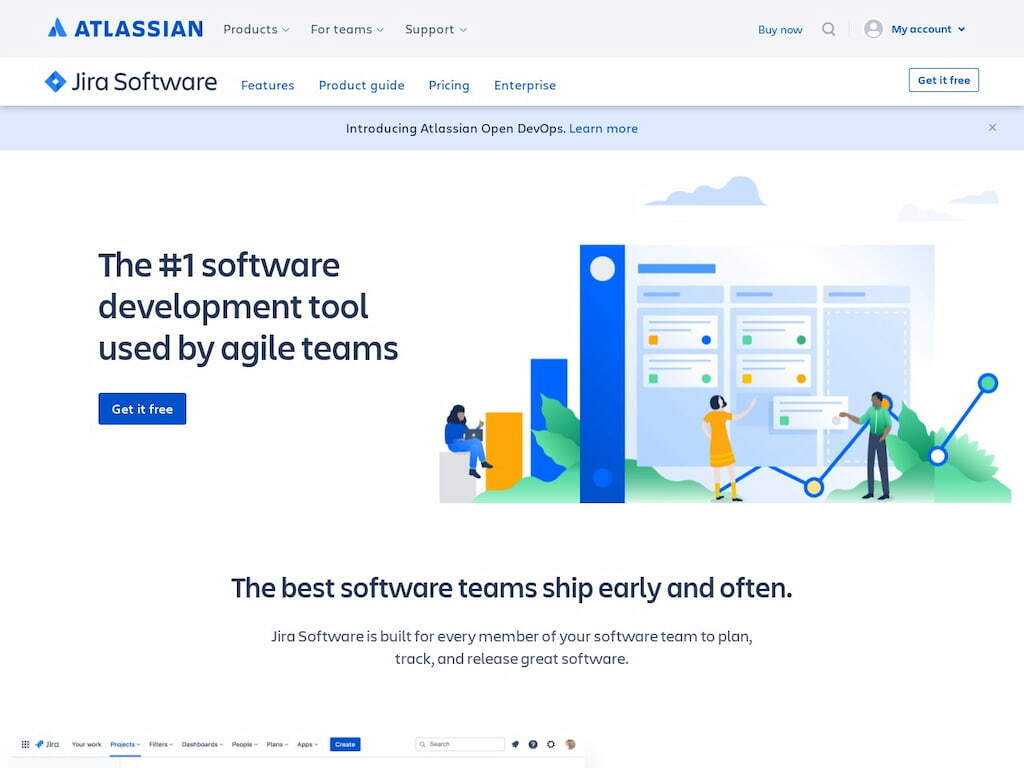 💚 Why We Like It: If you want a project management tool that is more specialized towards software development, you might want to try Jira.
📝 Features: Trello is good for a lot of things, but not it's not really catered to software development. Jira, on the other hand, includes industry-specific functionality, such as agile reporting and bug mapping. It can also make a ton of native integrations.
💲 Price: Jira has a free version and a Standard version that starts at $7.50 monthly per user.
19. Rational Plan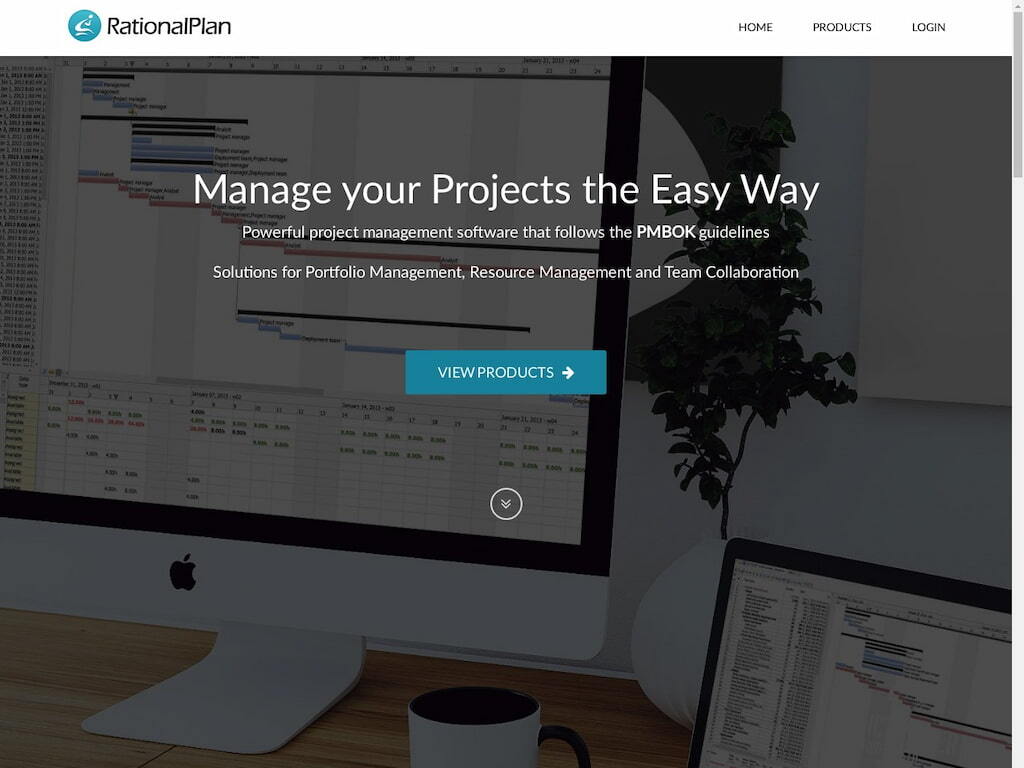 💚 Why We Like It: If you want a platform that prioritizes the resources and financial aspects of project management, Rational Plan is a good pick.
📝 Features: Rational Plan is designed to accompany projects from the ground up, which is why it features critical management views such as Gantt charts and WBS. You can also track costs, allocate resources, and review comprehensive reports.
💲 Price: Rational Plan has a free version, but the Beginner plan starts at $4 a month.
20. Panorama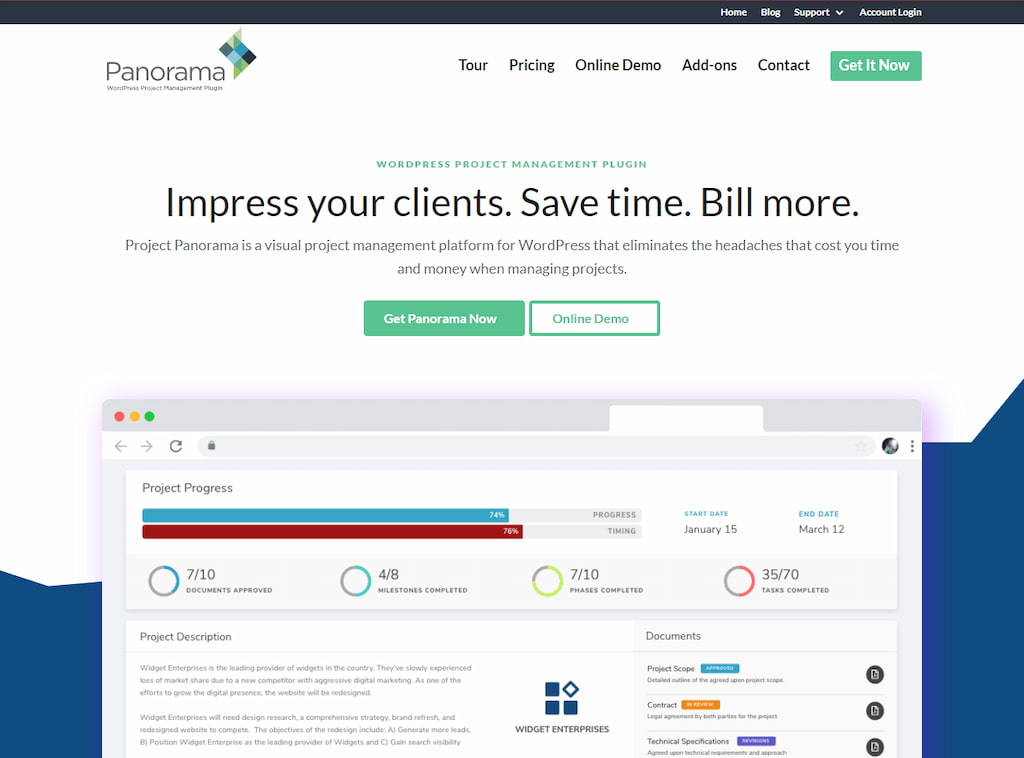 💚 Why We Like It: If you use WordPress, Panorama is a great Trello alternative designed to work seamlessly with this well-known web publishing tool.
📝 Features: The project dashboard in Panorama is quite unique. Instead of actual tasks, it emphasizes achievements in the form of large pie charts that display your progress. You also get web publishing-optimized workflow and workspaces.
💲 Price: The plugin has a limited free version. For more features, get the paid version which starts at $69 a year.
Why Should You Look For Alternatives to Trello?
Trello has a lot going for it: it's flexible, easy to use, and works for different purposes. Teams can even use it as a project management software, even though it wasn't designed to be a comprehensive one. You can use convenient Trello time tracking tools or Trello Power-Ups to better your experience. However, for the price it's being offered, there are plenty of other more cost-effective and functional project management apps.
When projects start to get more complex, you might realize that Trello doesn't have the right set of features to deal with them properly. If that's the case, these best Trello alternatives can help you make the process not only more effective but also more efficient.
What to Look For in a Trello Alternative?
What you need to look for depends on the use that you have for it. For most, simple project management platforms such as Quire, Asana, and KanbanFlow are already enough. These apps are some of the simplest on the list – but they offer far better functionality than Trello when it comes to managing complex tasks.
If you need specialized software for specific workflows, you should look into Jira (for software development) or Panorama (for WordPress) for their specific features.
However, if you just want a robust set of project management tools that can scale up and down depending on your need, you may want to try out Podio, Workzone, or Everhour.
Trello Alternatives in 2022: The Bottom Line
Trello is a great app for small projects and creating idea boards – but not always for much else. You can be more efficient with a dedicated project management platform, although you do have to find out what would work best for you.
In this article, we've featured 20 of the best Trello alternatives. If you've reached this far, we're sure you've already found something that suits you and your team.