Unleash Productivity and Efficiency: Airtable Time Tracking and Integration Solutions
Maria Kharlantseva, May 29, 2023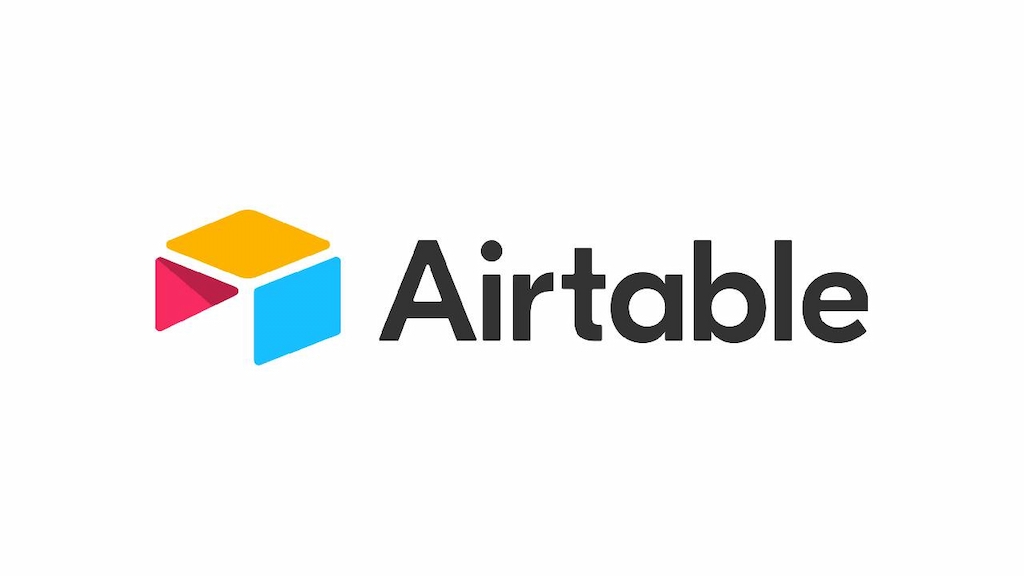 Airtable is a modern no-code/low-code, cloud-based platform that helps you create apps and automate and manage workflow. With Airtable, you can chat with teammates, witness real-time changes, and easily access all types of data, usually in a user-friendly spreadsheet.
Also, you can edit information and collaborate with team members via the Airtable database. Further, the tool features a native time tracker available only in the Pro Plan. Read on to discover more about Airtable time tracking and what a genuine third-party Airtable time tracking integration brings to the table.
Airtable Time Tracking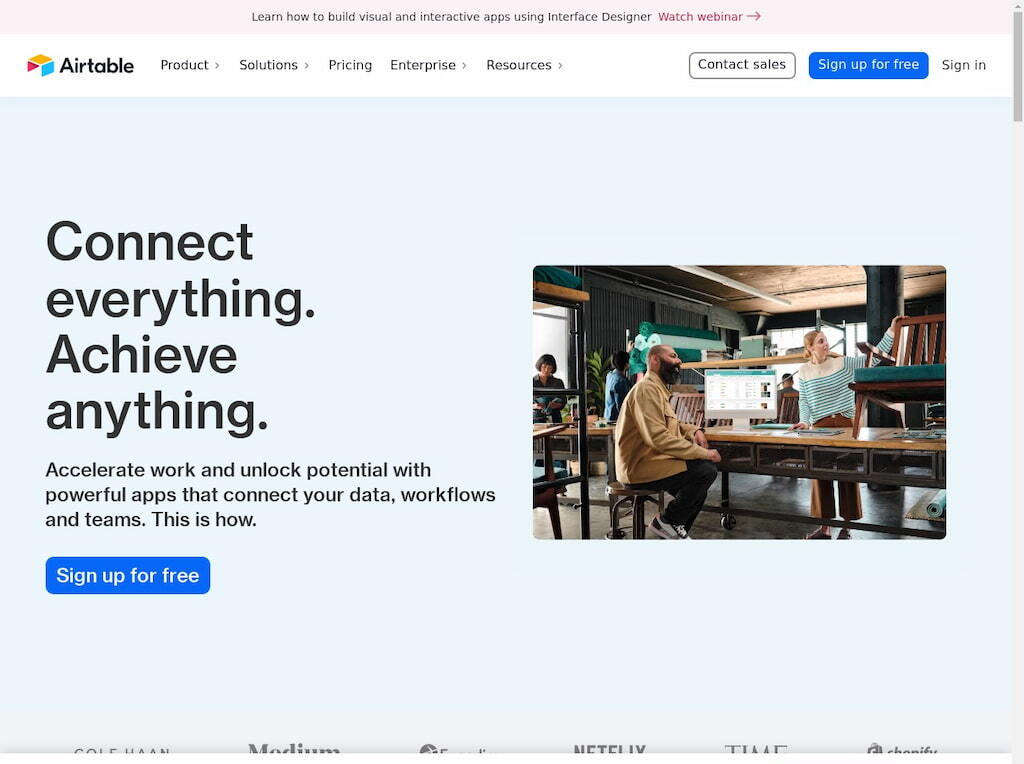 It's already pretty hard to know how effective your team or customer support system is without data. So, any tool designed to add functionality and easy workflow to your activities will be a great addition to your organization. However, it's not all plain sailing with Airtable since it is not a standalone time-tracking platform. Apart from being used as a collaborative tool, more can be achieved with useful additions.
Native time tracking
While Airtable has a native time-tracking feature, it's not enough to provide adequate management for your workflow or keep track of time. That's why adding a time-tracking tool goes a long way. That said, here are some pros and cons of Airtable's native time tracker.
✅ Pros
It is a smooth, user-friendly tool that automates workflow.
You don't have to use any third-party options if the Airtable native tracker functions suffice.
❌ Cons
The native time tracker on Airtable is only available on the Pro plan. Unfortunately, that makes it an expensive and exclusive feature that individuals and small businesses will struggle to live up to.
Productivity reports are absent on Airtable. With the data provided by the time tracker, you can learn how much time each project ran, which is handy for planning your next steps. However, you must do so manually or with an integrated third-party app. With only raw data available, you'll have a ton of calculations and interpretations to perform by yourself.
Load speed issues are often present. Airtable is considered a lightweight and fast solution, but the more data you use, the slower and more tedious the database becomes.
Because of its limited integration capabilities and low adoption rate across the industry, some businesses avoid using Airtable as a database.
7 Third-Party Airtable Time Trackers
Everhour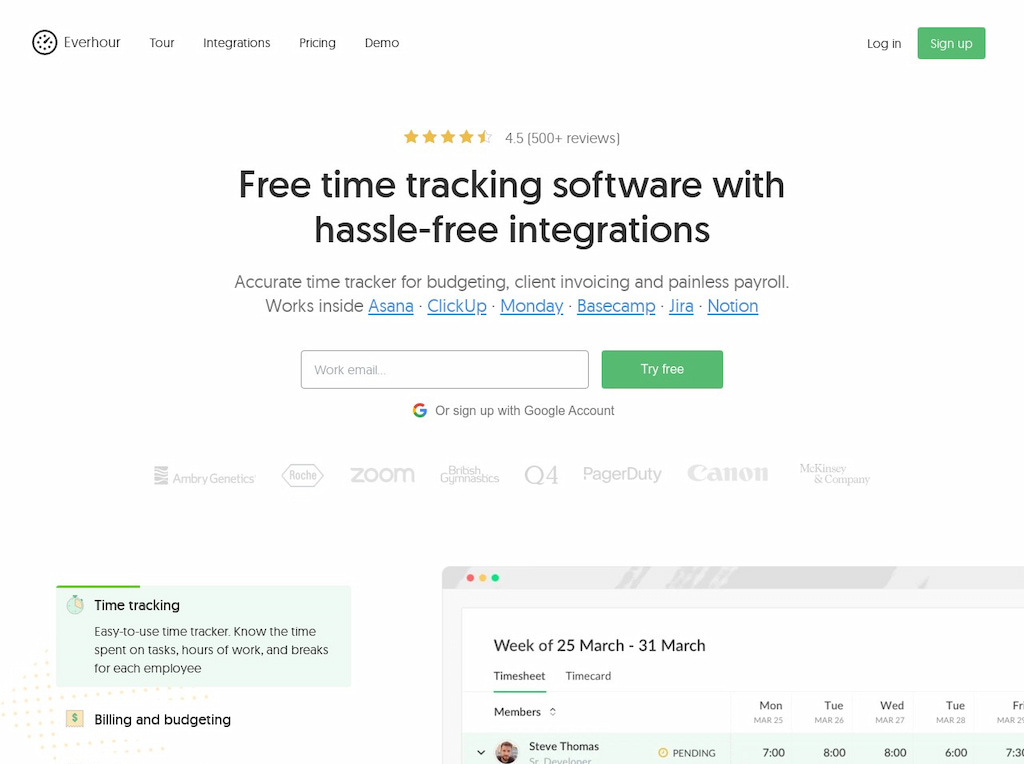 Everhour is one of the most simple and intuitive time trackers available today. It's designed to help businesses handle every one of their tracking needs. As one of the most reliable solutions, it comes with robust features to enable you to keep abreast of every activity without leaving your preferred environment. Imagine having a group of people working at the same time and using the Everhour software. You can track their activities with ease.
Further, Everhour integrates or combines with many tools, such as Asana, Notion, Todoist, Basecamp, Trello, and many more. With this platform, you can streamline project and task management for businesses of all sizes.
Everhour makes it easy to track project progress, delegate or collaborate on tasks, and create comprehensive reports. In addition, it is the perfect software that enables businesses to implement accurate project estimates. As a business or project manager, you are in control of every task and team member. 
🌟 Key features
Reporting: The Everhour tool is useful for generating multiple employee productivity reports and provides insight into how each team member spends their work time. The reports you can get include activity, attendance, timeline, project execution, and web usage reports.
Time tracking: Transparency in the workplace just got a whole lot easier with time tracking, timecard, and timesheet estimation.
Task and project management: Take charge of projects, billing, and invoicing using simple processes.
Integrations: Everhour functions well with many other tools, including Airtable, Todoist, Asana, GitLab, Notion, and Basecamp.
💰 Pricing
Along with being one of the best time-tracking software on the market, Everhour is also very accessible and budget-friendly. Before deciding on using it for your team, you can go over the free Everhour demo to learn how it works and how to incorporate it into your organization. Everhour comes with a three-tier plan outlined below:
The Free plan costs you nothing, and for good measure, it works for up to five users. Besides, you'll enjoy unlimited time tracking, reports, project planning, and more for $0. Full access to the browser extension and mobile app is also a reality.
For more features and better control, you can opt into the Lite plan. It costs only $6 per month per user or $5 per month per user with an annual subscription. The Lite plan gives you access to a wide feature set that includes invoicing, billing, and reminders. Further, you can track time for different clients.
The Team plan is the best and biggest plan you can opt into. It costs $10 per month per user or $8.50 per month per user for the annual subscription. With this plan, you must sign up for up to 5 users. Additionally, the Team plan comes with the widest features compared to other plans, and you'll get the most value.
🔨 How to install
Everhour is available as a standalone timesheet app for tracking time and monitoring your team's progress on each project. To install, head to the Everhour website, create an account, and install the app to gain access to the Everhour features. However, it will be more convenient for employees to use the Everhour web extension instead, which is available on most web browsers.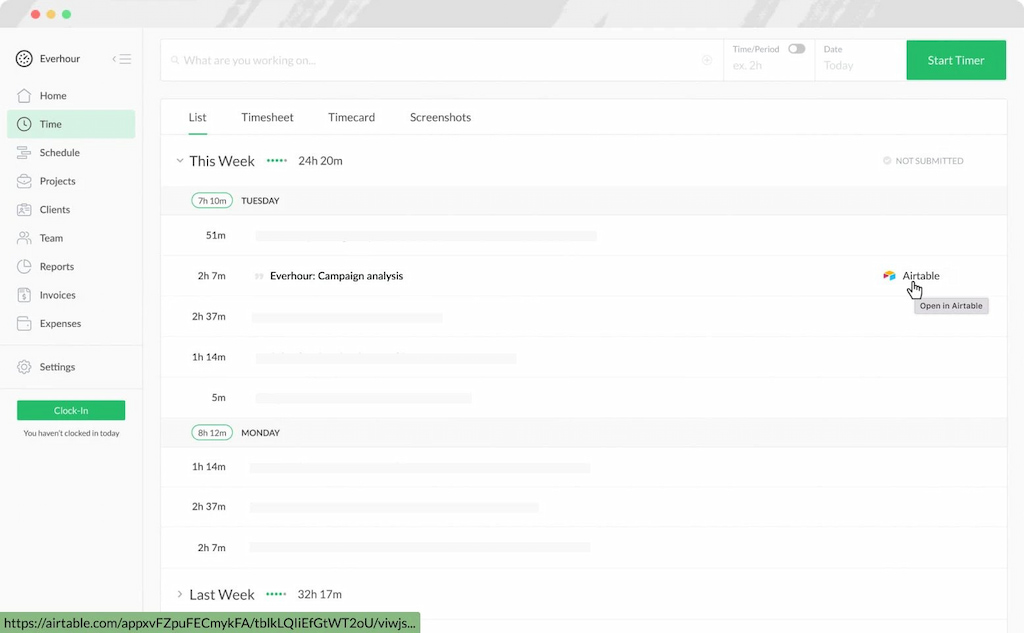 If you're using the Everhour extension, login to your account from your toolbar. It's best to pin the icon, so it's visible at all times, and you can always see if your timer is running. Next up, grant access to the Everhour extension on the Airtable website. Next, proceed to open the extension before clicking on the avatar icon to reach the Integrations page, then search for Airtable and enable it.
You can now track time inside Airtable, where you'll see the "Start Timer" button. Click this button to start the timer. You'll also see the "+" button to add time manually for the present day or past date. After these steps, you can review, analyze, and view the reports page to see what your team is doing on a project.
---
Time Doctor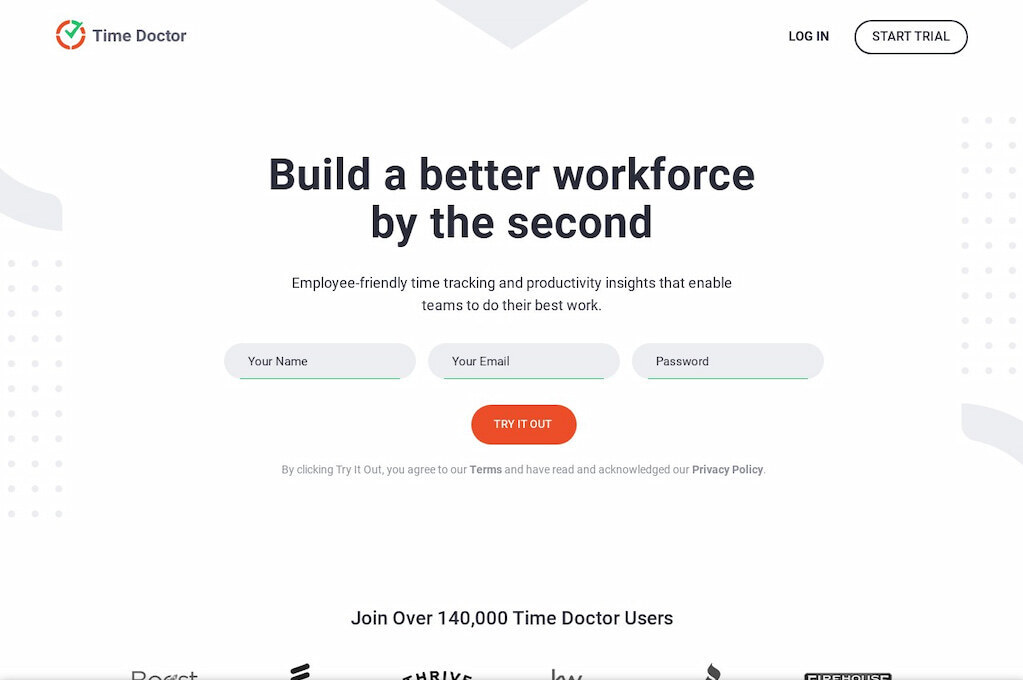 Time Doctor is another employee time tracking and project management tool for all sizes of businesses. It runs on several platforms, including Windows and Mac, and now, there's an android version of the app. Also, it can track offline time, so if a remote team member temporarily goes offline or is disconnected from the internet, Time Doctor doesn't stop tracking their progress.
🌟 Key features
Silent time tracking: You can track via two ways using Time Doctor—a manual/interactive method and an automatic/silent method. You need to download the desktop app for the manual/interactive method.
Multiple productivity reports: Generate multiple employee productivity reports to understand how each team member uses their work time. You also get web usage reports, project reports, and activity reports.
💰 Pricing
You get a 14-day free trial with no credit card details required. In addition, you can go for a paid plan starting at $7 per user per month.
🔨 How to install
You can run it as an app or on various platforms, including Mac and Windows. For the app, search Google Play for Time Doctor and install the app. Then, run it and log into your Time Doctor account, where you'll see the list of tasks assigned to you. Click on any of them and start tracking time on it.
Perhaps you want to use the Windows version. Log in to your Time Doctor account, and locate the Download page. Select your operating system and click on Download.
---
Timely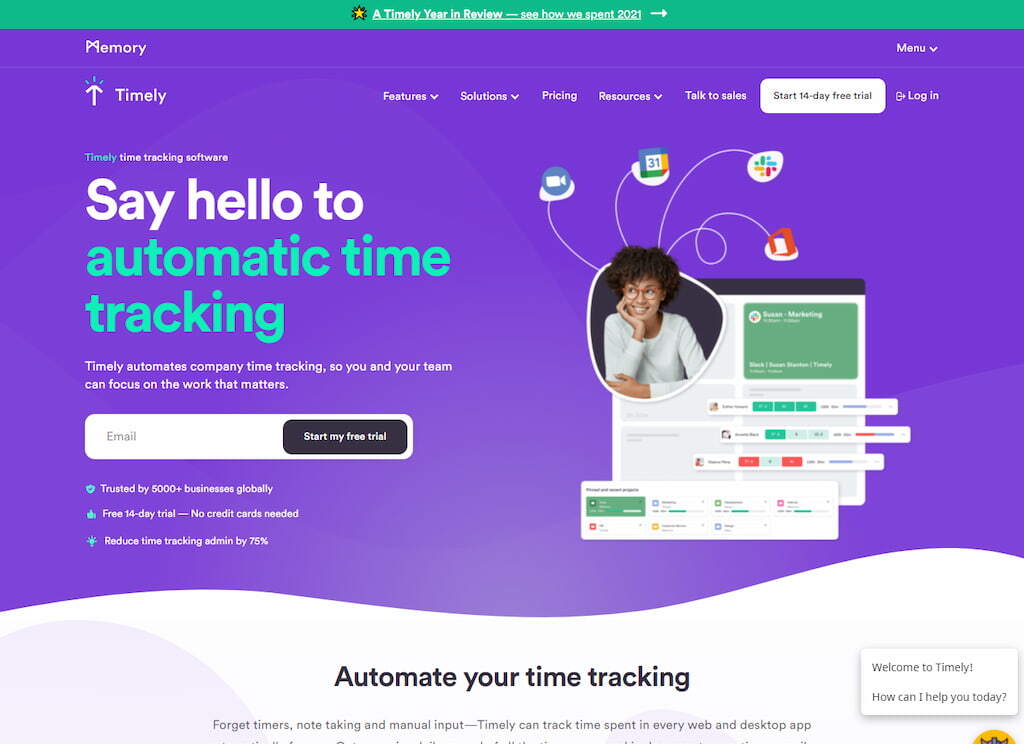 Timely is a good work hours tracker and productivity app. It's useful for tracing your activity across various platforms, and it categorizes them based on the files used, websites visited, etc. 
🌟 Key features
Billable activity: Timely helps users easily capture billable activities. Nothing gets lost under your watch.
Automatic time tracking: Features that don't require any manual inputs.
Timely integrations: There are many popular project management and team communication tools you can link with.
💰 Pricing
For individuals, you can use the Moonlight Plan at $6/month with basic features for part-time workers. The freelancer plan offers $12/month and provides Moonlight + timesheet locking feature, while the professional/full version costs $20/month.
The Growth plan costs $89/month for smaller teams that don't require administrative features. The business plan is designed for larger teams requiring advanced collaborative features, costing $269/month.
🔨 How to install
Find Timely on Google Play and install it on your device. After installation, you can register and log in with your email address and password.
---
QuickBooks Time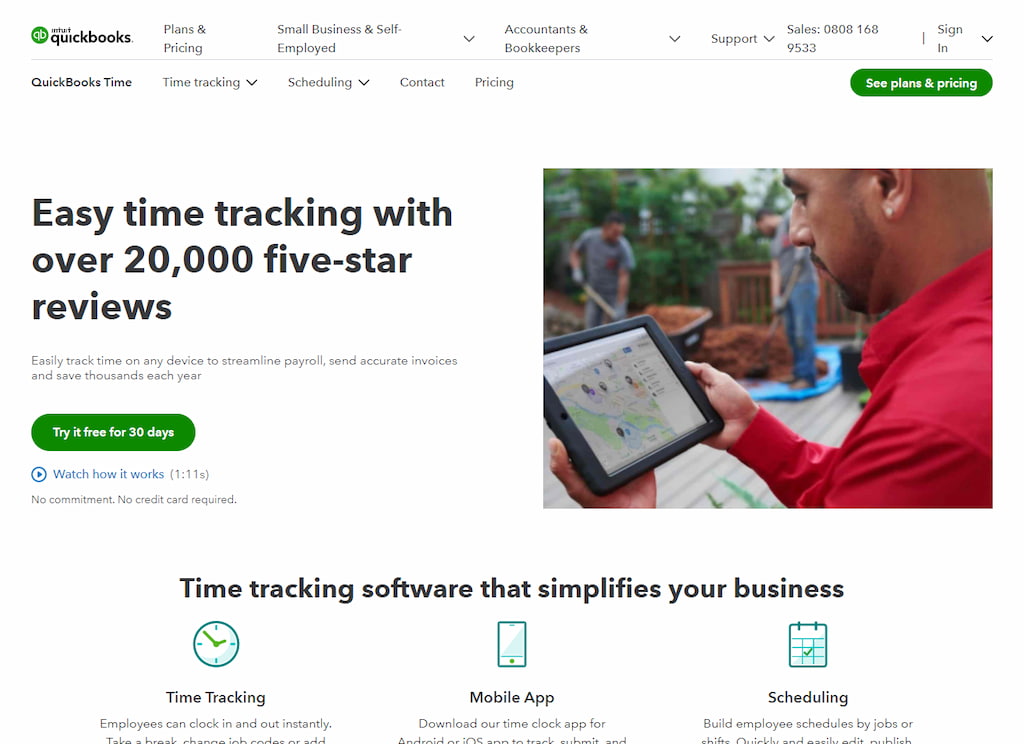 QuickBooks Time used to be known as TSheets. It's a time-tracking and employee-monitoring app offering quality features for tracking employee time.
🌟 Key features
Monitoring Employee work time: Apart from allowing employees to clock in and out with a 4-digit pin, your managers are notified when employees don't clock in or out as scheduled.
Payroll reporting: You'll have access to payroll reports in CSV, Excel, and PDF formats.
💰 Pricing
QuickBooks Time tool offers a 30-day free trial, while the paid plans start at $10/month and $8/user per month.
🔨 How to install
Since QuickBooks Time is cloud-based and accessible on all your devices, you don't have to download anything. All you need is a subscription and a good internet connection.
---
TrackingTime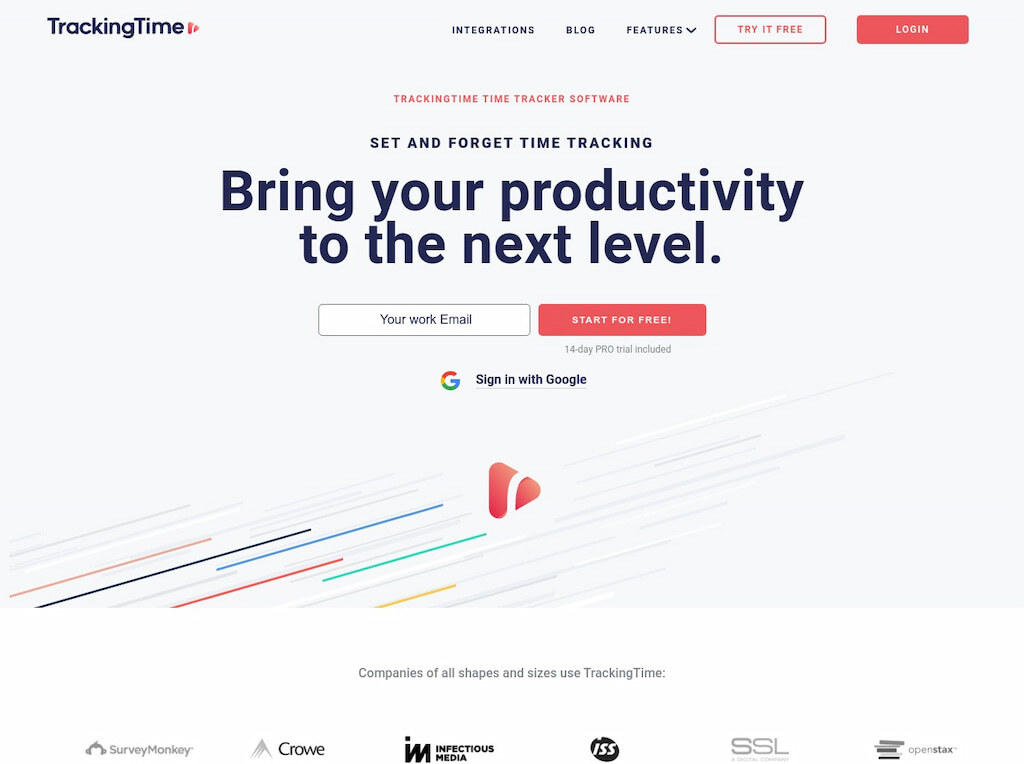 TrackingTime is a collaborative time-tracking tool that has sole features that break the mold. It represents time in blocks or windows like they were an event on your calendar. For example, you can choose a day, week, month, or team view.
🌟 Key features
Innovative time blocks: Plan your time or your team's time before any project on your calendar. You can do that for tasks you intend to work on later in the week or month.
Reports: Get all kinds of reports, including productivity and budgets.
💰 Pricing
TrackingTime offers a free plan for up to three years. But you'll have to part with $7 per user per month for the Pro plan for unlimited collaboration, advanced reporting, and time management features.
🔨 How to install
You can download the app on Google Play. You'll get prompts asking for permissions and steps to follow. When done, start running your app.
---
RescueTime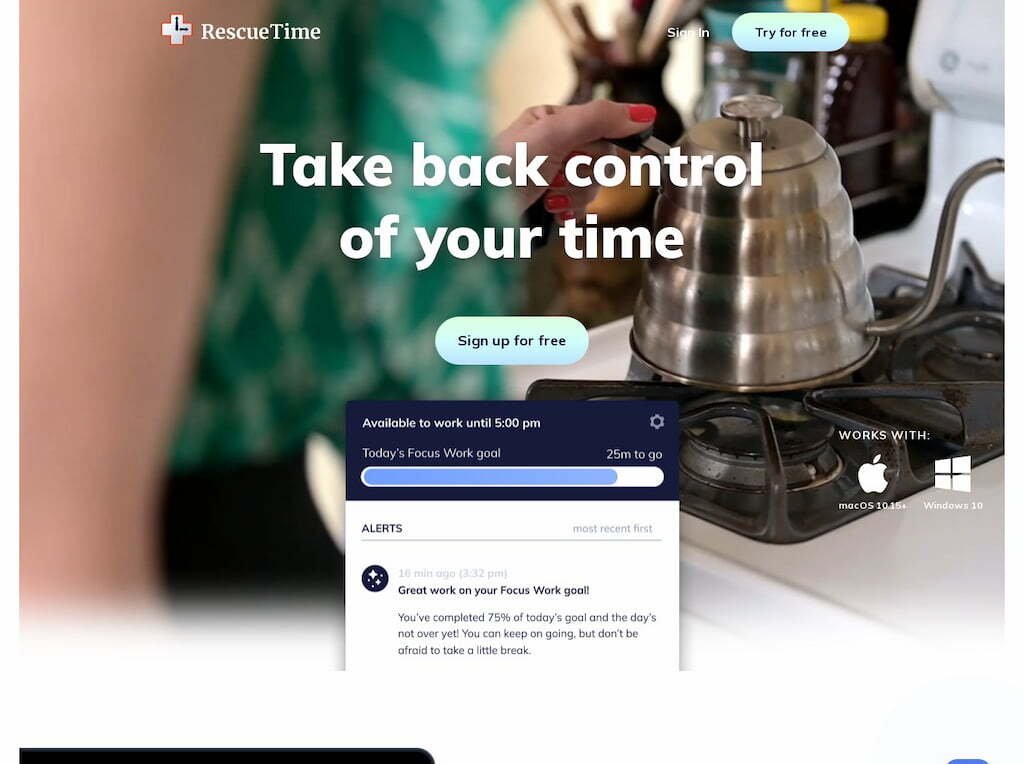 RescueTime is a web-based time-tracking tool, but it also works well as a productivity app. It's useful for identifying poor time usage and boosting the team's productivity.
🌟 Key features
Auto tracking: Use this time tracker to review websites and apps you've accessed. If you're not comfortable with some websites, you can blacklist them.
Run multiple integrations: RescueTime app integrates with various project management and team communication apps, such as GitHub, Trello, and Slack.
💰 Pricing
You get three levels here. The RescueTime Lite is a free version that includes basic tracking features. RescueTime Premium costs $6/month and is designed for individuals. Lastly, the RescueTime for organizations costs $6/month per team member and is suitable for larger teams.
🔨 How to install
This is an app and web-based tool at the same time. To start logging time, install RescueTime for Android and follow the download instructions. Things are different for Linux, Windows, and others, where the link online will suffice.
---
DeskTime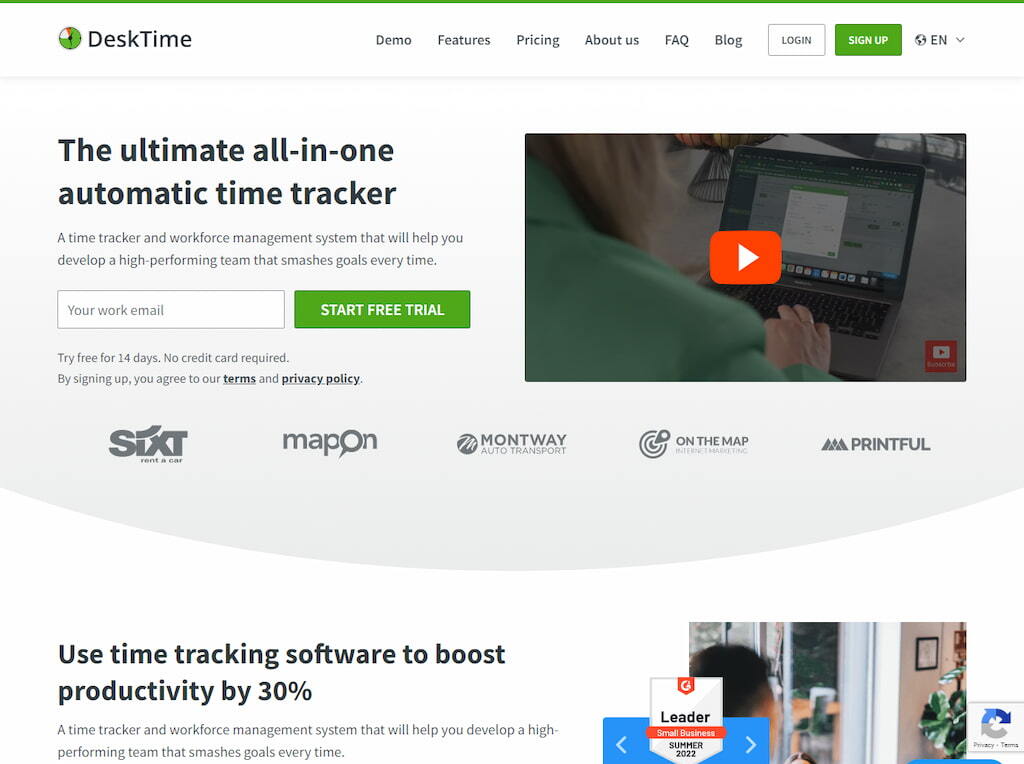 DeskTime is a fully automatic employee time tracking and productivity software ready-made for teams. It has many features and integrations with some of the most popular project management tools.
🌟 Key features
Fully automatic: DeskTime is designed to start and stop automatically as you turn on/off your computer.
Project tracking: DeskTime tracks URLs, programs, and apps. In addition, it automatically categorizes them into productive or unproductive, which makes it easy for you to know where to place emphasis on.
💰 Pricing
There's a free version here that includes basic time-tracking features. However, the Pro version starts at $7 per user and can go as low as $3.85 per user for larger teams if paid annually.
🔨 How to install
After downloading the DeskTime app, feel free to launch it. However, the launch is a little different for every Operating System. If you're on Mac, search for the app in the application folder, while Windows users have to double-click on the icon in the Downloads folder. For Linux, search for the DeskTime app in the desktop toolbar. The download link automatically adapts to your computer's operating system.
---
TL;DR: Time Tracking Integrations Pros and Cons
Integration
Pros
Cons
Pricing
Everhour
Keeps track of time on specific projects
Generates reports
Easy, smart interface
Works well with management tools
Affordable
The free plan is limited in features
Free
Lite: $5 per month per user
Team: $8.50 per month per user
Time Doctor
Cross-platform availability for different OS
Powerful offline mode
Supports iOS and Android apps
Seems more suitable for companies than individuals
The Chrome extension isn't as efficient as the desktop & mobile versions
Basic: $70/year
Standard: $100/year Premium: $200/year
Timely
Powerful reports
Cross-platform time tracking capabilities
Fully automatic time tracking may lead to several errors
No offline time tracking support
Moonlight: $6/month
Freelancer: $12/month
Professional/full version: $20/month
Growth plan: $89/month
Business plan: $269/month
QuickBooks Time
Easy interface for users
Comprehensive checks on time and attendance at work
Users are charged a flat monthly fee and a monthly per-employee fee
Free
Elite: $10/month
Premium: $8/user/month.
TrackingTime
Quality time tracking tool
Simple features
Time keeps running when you fail to hit the stop button
Free
Pro Plan: $7/month
RescueTime
The setting of productivity goals and alarms
Blacklisting distracting sites and apps for better time management
Access to records spent online
You won't find task and project-tracking capabilities
Lacks support for billing and invoicing
Lite: free version
Premium: $6/month individuals
Organizations $6/month per team member
DeskTime
Employee-friendly features
Features to improve team collaboration, e.g., shift scheduling, etc.
Limited free version
Project tracking needs manual switching
Free
Limited free version
$7/user individuals
$3.85/user teams
Airtable Time Tracking: Final Thoughts
As you might have guessed, there's no argument about the Airtable time tracker being limited in time tracking functionality and productivity report. However, adding a tool like Everhour is a game changer. The Airtable native time tracker lacks enough crucial features possessed by a dedicated time tracker like Everhour. Features that help you and your team create invoices, manage budgets, monitor times at work, and orchestrate projects are available on Everhour. So what are you waiting for? Choose Everhour now as your dedicated integration time management software!