10 Best Basecamp Integrations For Really Effective Workflow Management
Maria Kharlantseva, November 1, 2023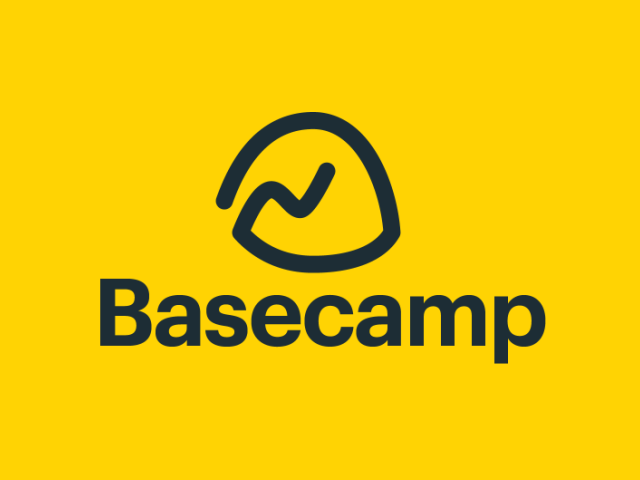 Basecamp is a comprehensive project management toolkit that provides users with a wealth of features to help boost productivity in the workplace and beyond. Yet, you can get even more value out of the software if you use some of the many Basecamp integrations out there.
These Basecamp add ons can help you do everything: from managing your company data to employee time tracking.
If that sounds interesting, read on to find out how these Basecamp extensions work and which ones are worth considering.
---
What Are Basecamp Plugins?
Basecamp plugins, in short, are third-party apps and tools that are compatible with the software and bring extra features and functionality when integrated.
The benefit of using these integrations is that you'll be able to access everything you need regarding tasks, projects, and workflow in Basecamp.
No longer will you have to have your entire team constantly switch between apps to keep up with projects and communication as it'll all be accessible in one place.
---
How Do Basecamp Integrations Work?
Basecamp time tracking integrations can help you make the most of the software and streamline your workflow if you already use other tools and apps. While Basecamp is a comprehensive project management tool with many features, it lacks certain functionality.
Specifically, it doesn't offer popular functions such as time tracking, task automation, and the ability to make visuals with data. That is where the third-party tools come in.
In this guide, we're going to present you with some of the best Basecamp addons for improving systems within your company and making the most of your company time.
Everhour: Time Tracking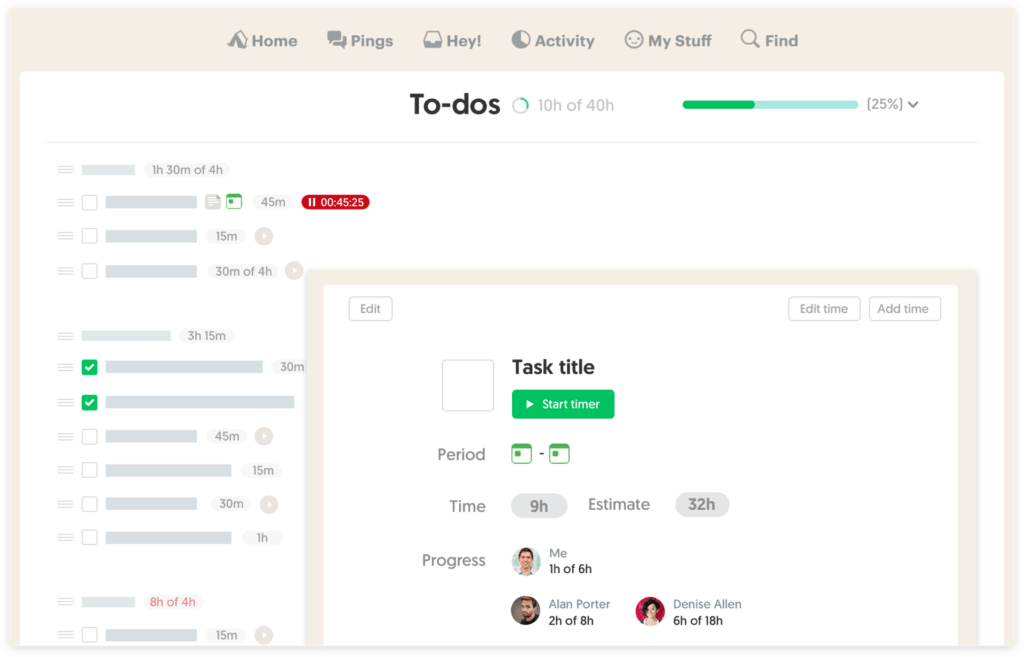 The first integration tool we want to introduce you to is the Everhour time tracker. Why is time tracking important?
Time tracking is useful for any business with ongoing projects, client deadlines, and budgetary considerations.
With a time tracking tool like Everhour, you can estimate when your team will finish a project it's working on based on the time they've already spent on it, which can help you provide the client with accurate updates. It can do wonders for your customer relationships, as it demonstrates a great degree of professionalism.
---
---
Estimating project deadlines isn't only useful for clients, though it can give you a concrete idea of how long it will take so you can plan for upcoming projects more efficiently.
Everhour also allows you to monitor your employees' productivity and see exactly where they are spending their time. You may even start to notice trends in output throughout the course of the day, which can inform future decisions surrounding the timing of task assignments and meetings.
✨ Features:
Internal project and task management
Time tracking
Reporting tools
Data insights
🧩 Integration with Basecamp
With Everhour integration in Basecamp, you can estimate tasks, set budgets, and customize reports. You can also make the most of Everhour's time tracker within the Basecamp interface, so there's no need to switch between apps.
You'll be able to track the time spent on any task within Basecamp, with a timer and a reported time figure alongside a total time per list and per project.
❓ How to Integrate
To set up Everhour with Basecamp, all you need to do is connect the two tools, and all of your active projects will sync up, so there's no manual project setup necessary.
---
Zapier: Work Automation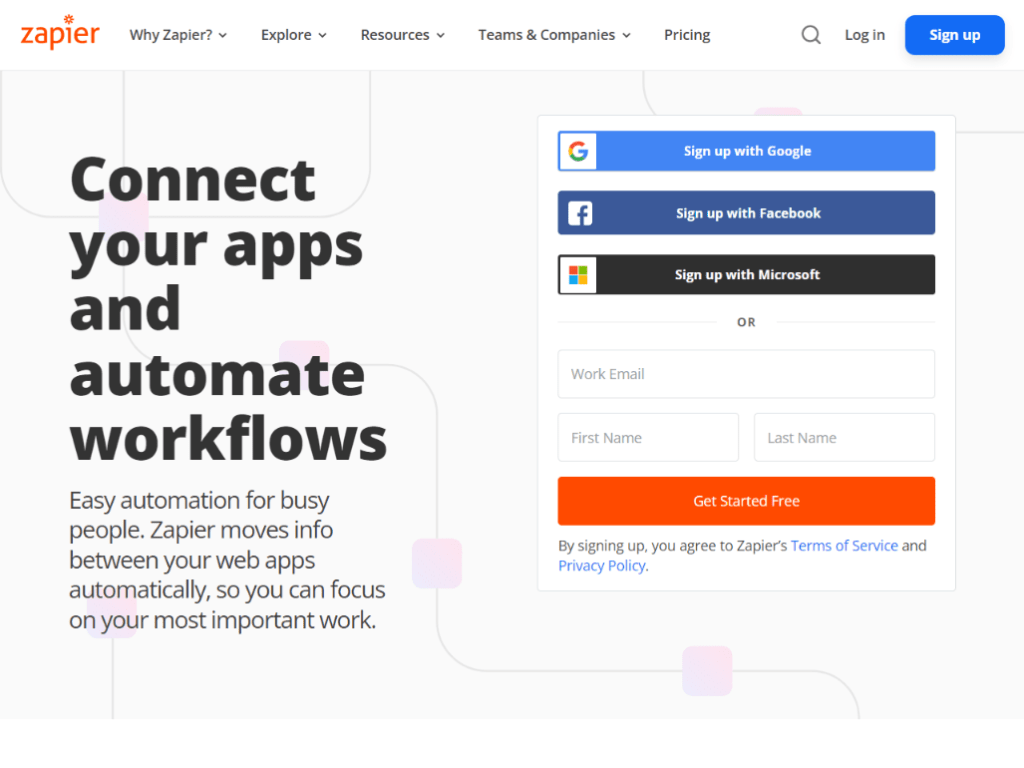 Zapier is a workflow automation tool that you can use together with Basecamp to streamline your day-to-day processes.
Workflow automation software can help you save time on manual tasks such as lead generation and data entry. It provides you with better means of communication within teams, and as a result, can lead to improved productivity in the workplace.
✨ Features:
Integrate web apps to share data
Pass information between apps
Automate processes
🧩 Integration with Basecamp
When you use Zapier with Basecamp, you'll be able to connect more than 750 business apps so you can take care of all of your business needs in a single place.
In Basecamp, when you have the Zapier addon, you can simply add in apps such as Gmail or a Slack channel to keep all your information together. You can also easily find what you need by consolidating the shared data between your apps.
❓ How to Integrate
To connect Zapier to your Basecamp account, you have to add an account, select "Zapier," and click "Yes, I'll allow access" when prompted.
---
Proposify: Organize Client Proposals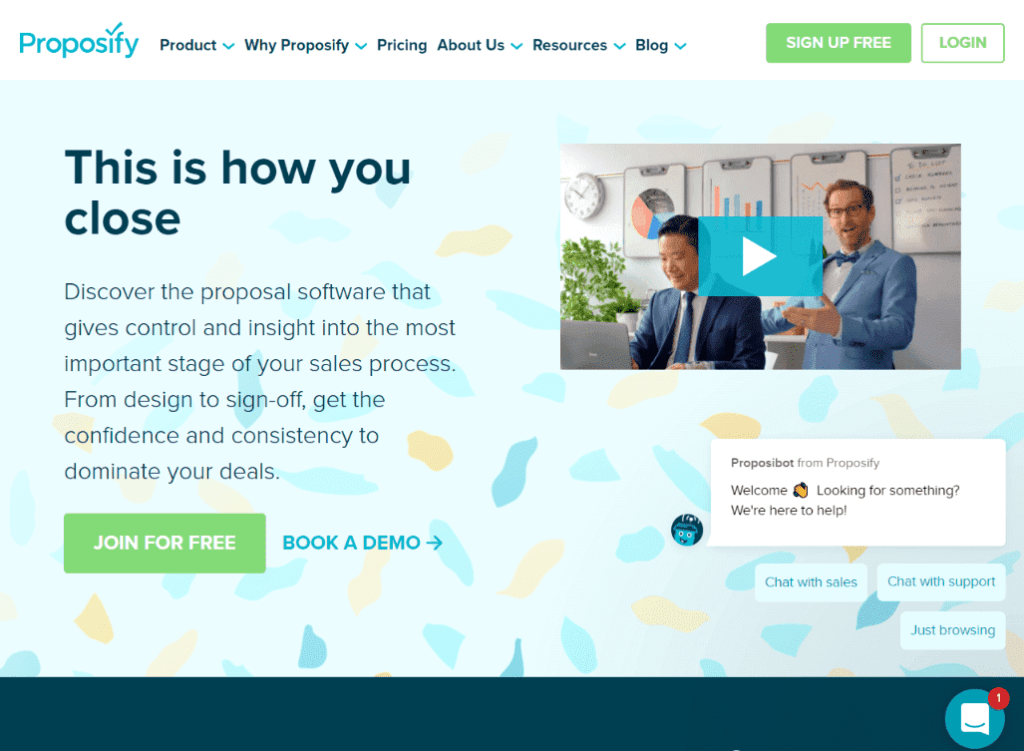 Proposify is proposal software that allows the user to control this essential part of the sales process.
It's a tool that allows you to hone in on what makes an exceptional proposal so that you can land more jobs and appeal to prospective clients with your first impression.
Streamlining the proposal process, Proposify breaks things down into bite-size chunks, making it easy to create a perfect proposal from start to finish.
✨ Features:
Choose from various branded templates
Customize content and pricing
Explore real-time metrics and receive notifications
Close the deal with electronic signatures
🧩 Integration with Basecamp
Proposify is the only plugin listed under Basecamp's "Contracts and Proposals" header, making it the only way to streamline your proposal workflow through the project management tool.
With Proposify and Basecamp, you can generate projects as a result of accepted proposals, import all your contacts, and more. That means you can cut out the middleman and get straight to work on projects once your client has given you the green light.
❓ How to Integrate
To integrate Proposify with Basecamp, you'll need to add an account in Basecamp, select Proposify, and then allow access.
---
Ganttify: Visualize Projects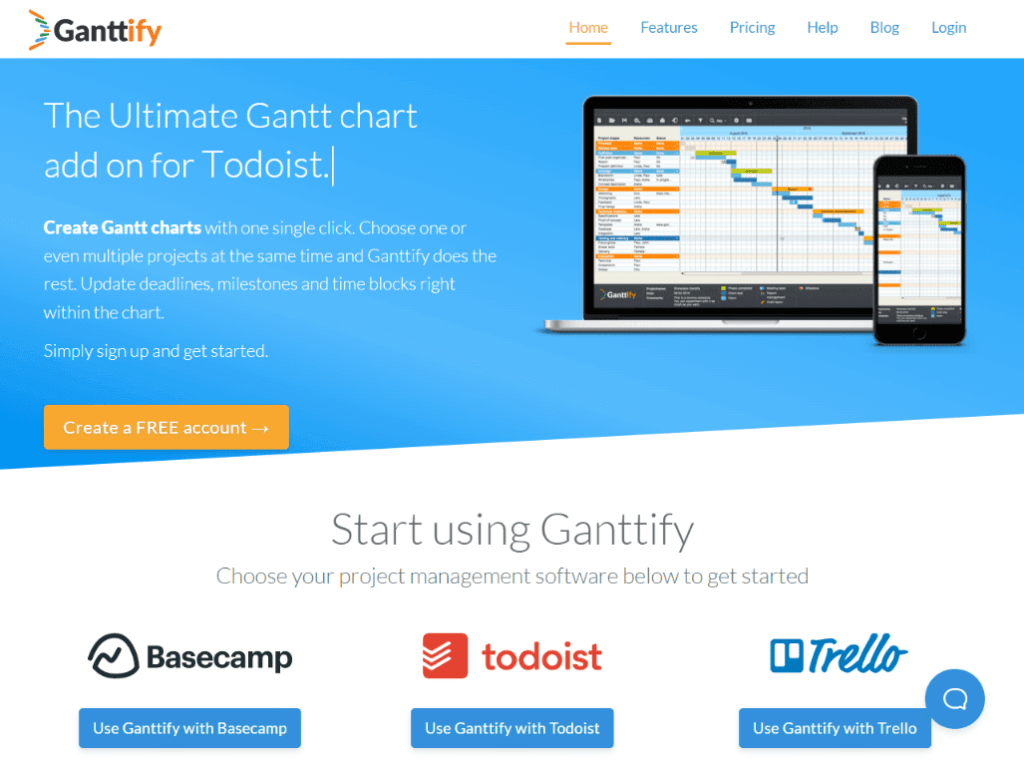 Ganttify is software you can use to create Gantt charts to display your projects.
It's a simple tool that lets the more visually-oriented workers see the big picture in a way that makes sense to them. You can also make adjustments to the projects, such as updating deadlines and changing milestones.
✨ Features:
Create visual Gantt charts for your projects
Update milestones and deadlines
Export chart as a PDF or image
🧩 Integration with Basecamp
Ganttify can be used to create visually-appealing Gantt charts for all the projects you have in your Basecamp account.
❓ How to Integrate
Ganttify supports both Basecamp 2 and Basecamp 3 and can be synced by adding an account in Basecamp, selecting Ganttify, and choosing to allow access.
---
To-do Helpers: Improve To-do Lists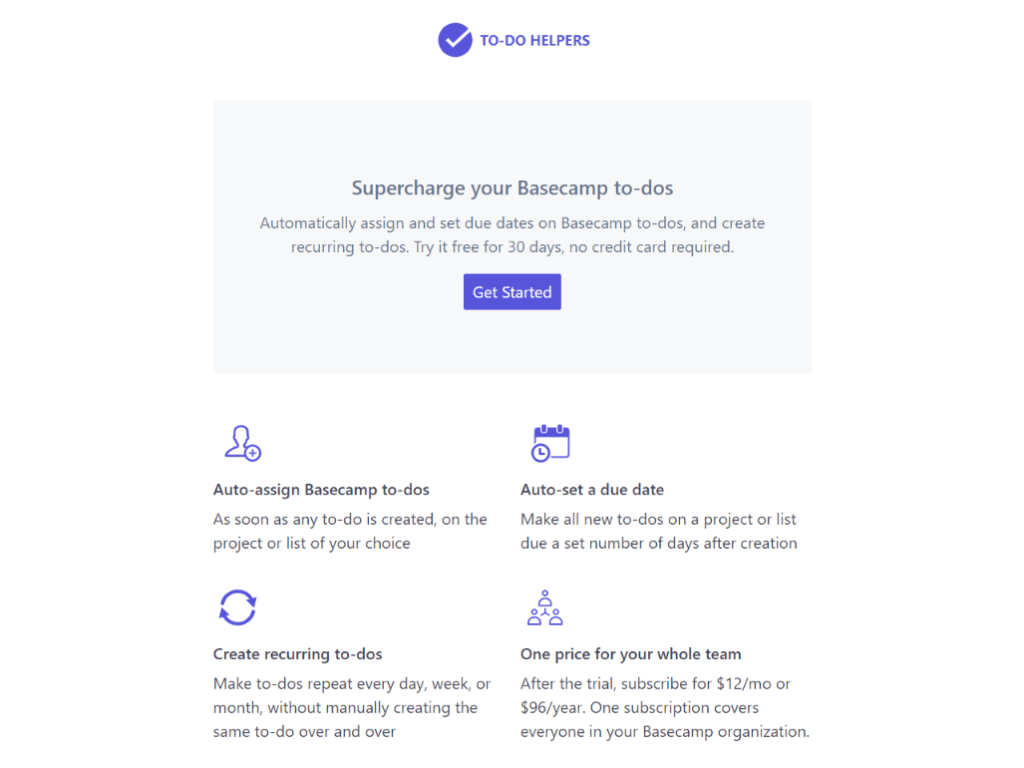 Everybody in business should have a to-do list of some kind.
It's an essential tool that can help you systematically work through tasks and keep you on track to be productive. The satisfaction of ticking things off a list — even digitally — is hard to underestimate, and To-do Helpers can provide just that.
✨ Features:
Auto-assign to-dos in Basecamp
Auto-set due dates
Create recurring to-do lists
🧩 Integration with Basecamp
While creating a basic to-do list is easy, what To-do Helper allows you to do in Basecamp is auto-assign a list based on the project or list you want to work on.
It will also auto-set due dates based on the expected time to complete a project and let you create recurring to-dos which can streamline your daily, weekly, or monthly work responsibilities.
❓ How to Integrate
The integration process is as simple as adding an account in Basecamp, selecting "To-do Helper," and allowing it access.
---
EvantoDesk: Use Customer Feedback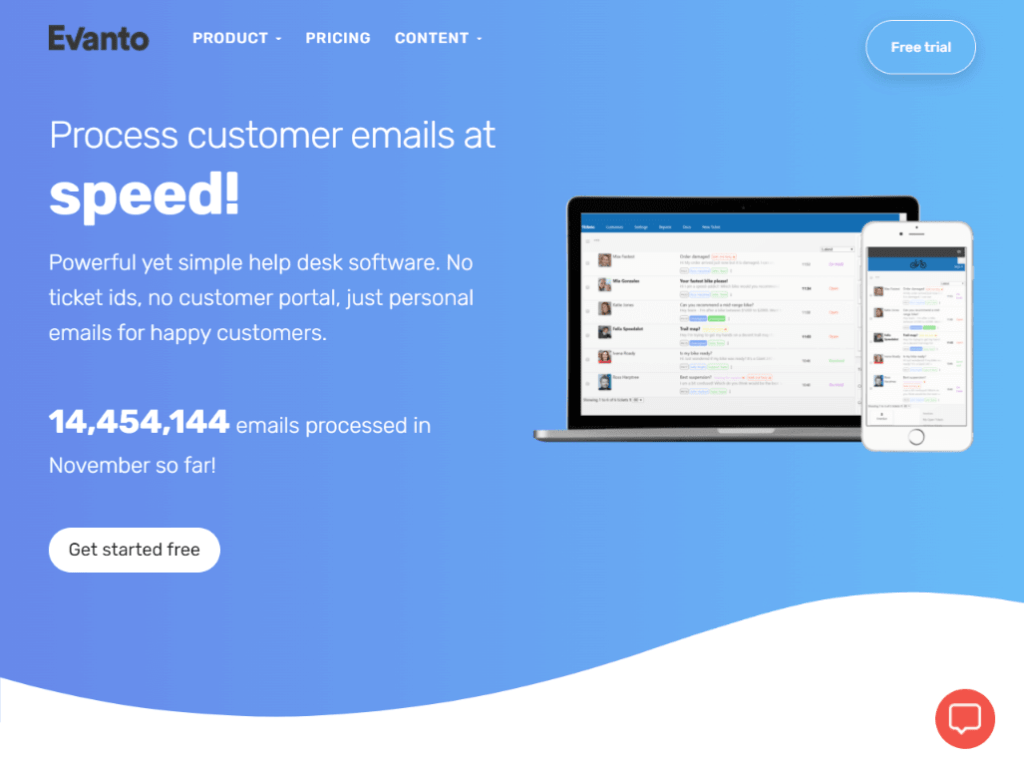 EvantoDesk is a customer feedback tool that lets you turn emails into an actionable to-do list, mark tasks as complete, and more.
The software is designed to fast track customer email processing, so as to enhance business responsiveness and add a personal touch to the company.
✨ Features:
Automate tasks based on customer emails
Organize to-do lists
Add tasks to projects
🧩 Integration with Basecamp
With EvantoDesk and Basecamp, you can handle customer queries and requests automatically. How?
EvantoDesk takes customer emails and converts them into actionable to-do lists, which are then available in Basecamp. From there, you can add the list to a project you have set up in Basecamp.
You can also perform actions such as marking to-do list items and tickets as resolved in EvantoDesk, which will then be reflected in your Basecamp account once you sync the two tools.
❓ How to Integrate
To integrate EvantoDesk with Basecamp, go to "settings" and then "integrations" within your EvantoDesk account. Next, toggle the Basecamp option to "on," and you're good to go.
---
Easy Insight: Get Control of Data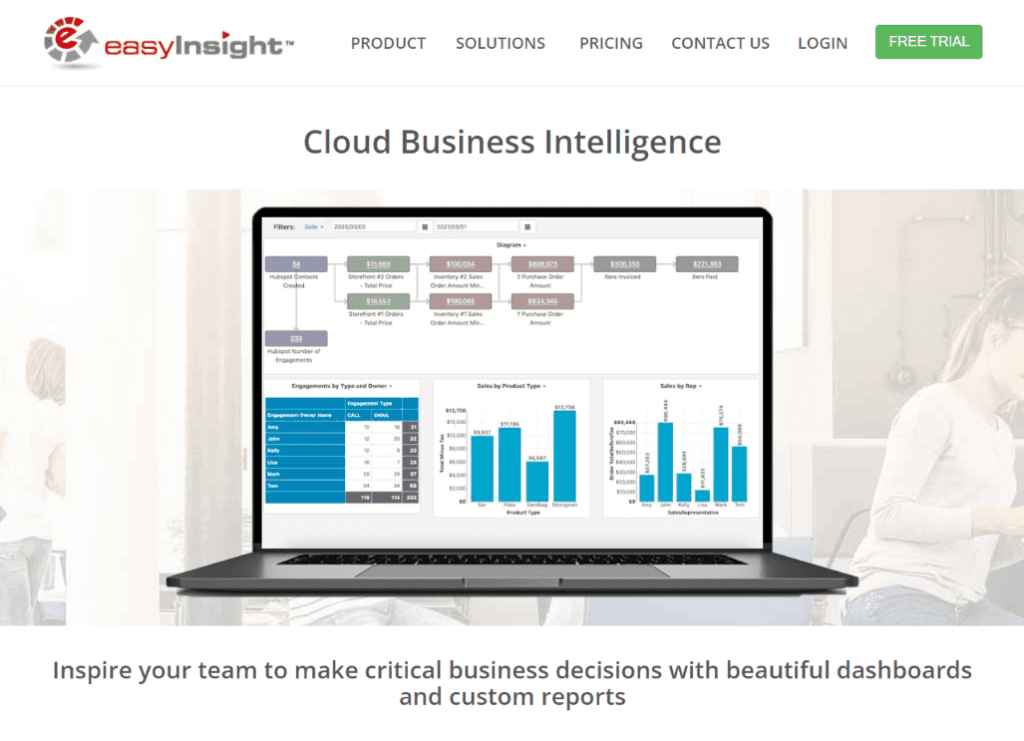 Easy Insight is another tool, like Ganttify, which helps users visualize their reports and data, so they take the crucial information in at a glance.
The tool lets users better manage their data with customizable reports and visually impressive dashboards.
✨ Features:
Create custom reports
Access dashboards
Add data
Update to-do lists
🧩 Integration with Basecamp
Easy Insight aims to do what its name promises: make interpreting your data a breeze.
It accomplishes this by allowing you to use prebuilt reports which can be synced to Basecamp, making it easy for you to tackle your projects in one place.
With this tool in Basecamp, you'll be able to create reports, view dashboards, and visualize all your projects in the best way for you, be it charts, tables, or calendars.
❓ How to Integrate
To integrate Easy Insight, go into your Basecamp account and select "add account," then choose "Easy Insight" and allow access.
---
Unito: Manage Workflow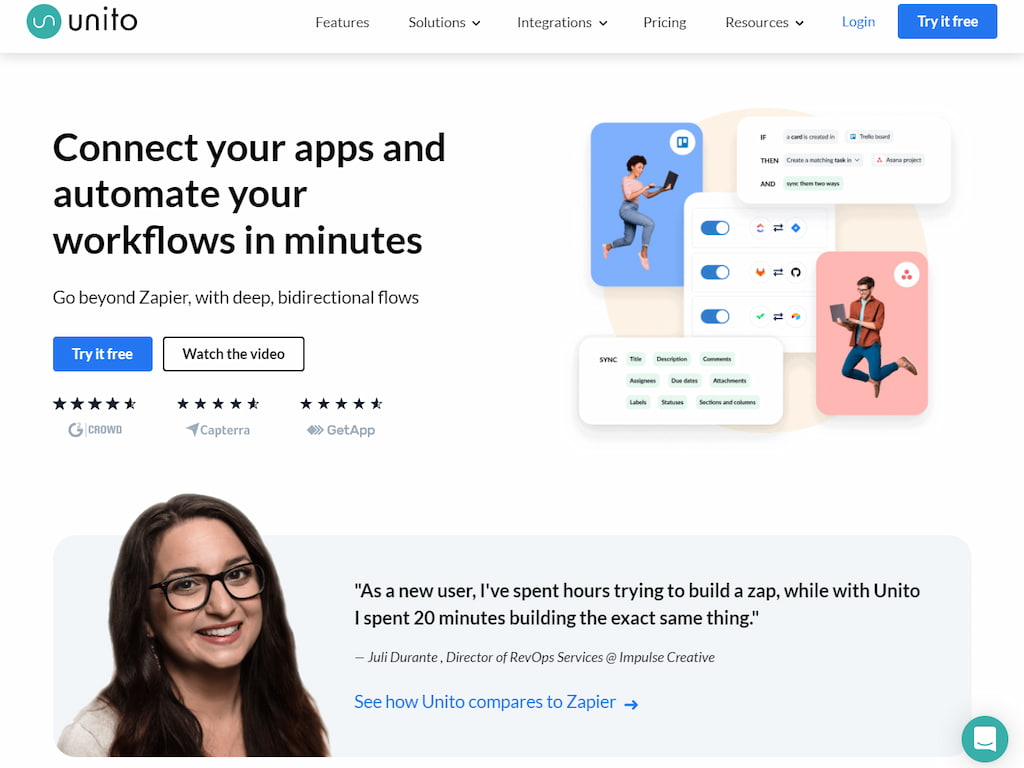 Unito is an app similar to Zapier which allows you to manage and automate your workflows, so you can optimize productivity whether you're working alone or as part of a team.
It also helps you streamline your processes with other utility apps, which include HubSpot, Asana, Trello, and more.
✨ Features:
Two-way integration with apps
Live sync
Workflow customization
🧩 Integration with Basecamp
With Unito, you can integrate most of the apps you regularly rely on within the Basecamp platform. What's more, these integrations are bidirectional, meaning the information can go both ways between the apps.
Unito also offers live sync, so the updates between apps happen in real-time with minimal delays.
Customize workflows with everything from custom fields to subtasks, and cut down on manual data entry with the automation feature.
❓ How to Integrate
To use Unito with Basecamp, select "add account" on your Basecamp homepage, then select "Unito" and choose to allow access.
---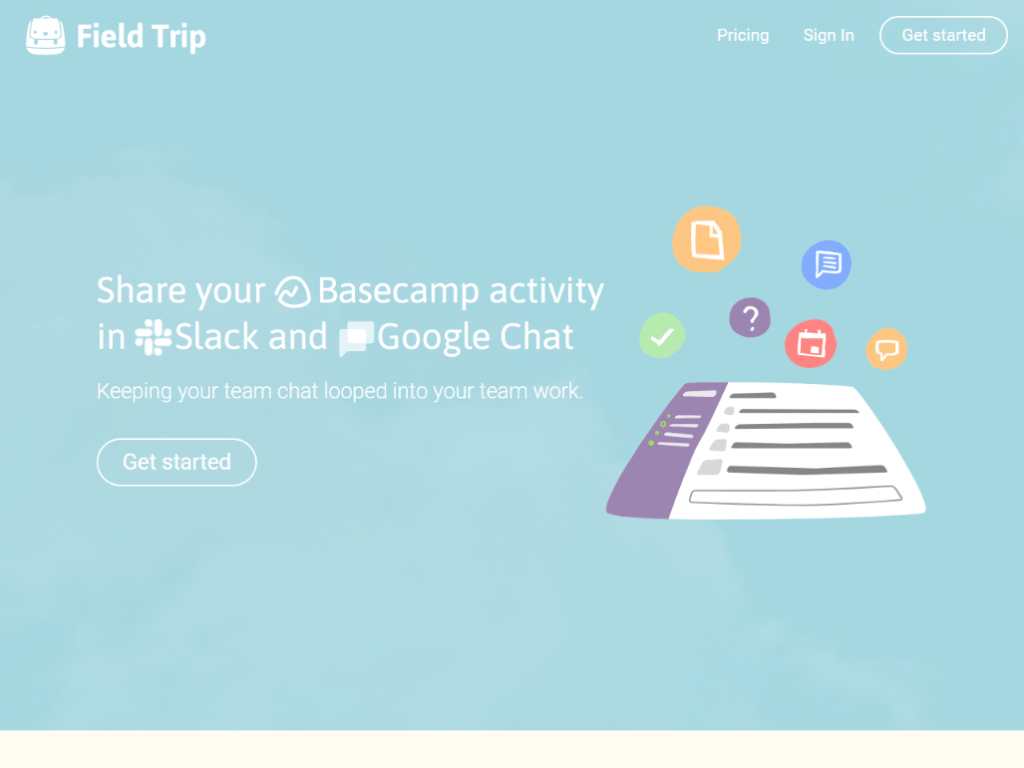 Field Trip offers users a way to keep in touch with other team members by sharing employee activity.
You can sync up your information to popular communication software such as Slack and Google Hangouts Chat, which makes it easy to keep your team abreast of any developments or changes you want them to know about.
✨ Features:
Share employee activity and updates
See messages from Basecamp in Slack and Google Chat
To-do list action notifications
Schedule events
Automatic check-ins
🧩 Integration with Basecamp
Field Trip works with Basecamp to bring you every relevant message, task completion, and team update you need in Slack and Google Chat.
Whether it's an upcoming event scheduled or a team member message, you'll see Basecamp activity appear in Slack or Google Chat when you sync it with Field Trip.
❓ How to Integrate
In your Basecamp account, you need to click "add account," find "Field Trip," and then choose to allow access.
---
Retool: Build Internal Tools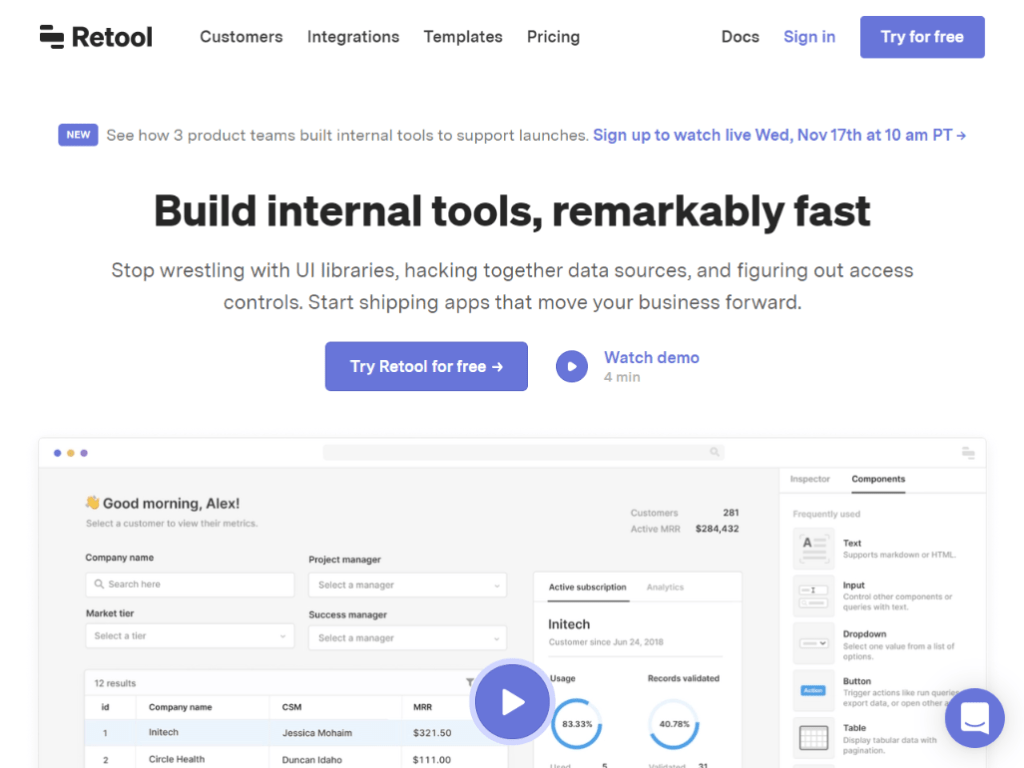 Retool allows users to build their own internal tools using data from API and databases.
With these newly-created internal tools, users can then generate simple to-do lists in Basecamp that they and their team members can systematically work through.
✨ Features:
Create internal tools
Generate to-do lists in Basecamp from tools you've created
Use pre-built components
Visualize data with charts
🧩 Integration with Basecamp
If you're a developer and you want to create your own internal tools that are compatible with Basecamp, Retool provides a straightforward way to do it. Retool lets you work with either JavaScript or API, which should make it easy to get to grips with.
Retool presents the basics to create your own tools, such as 58 pre-built components, and the building blocks of any tool including tables, lists, charts, forms, and more.
❓ How to Integrate
To use Retool with Basecamp, you'll need to select "add an account" in Basecamp, and then allow Retool access.
---
Basecamp Add Ons: Are They Worth It?
Now you've got a clear idea of some of the extra features you can use with Basecamp through integrations, it's wise to ask yourself — are they worth it? Do you need to invest extra money to enable time-tracking functionality or to visualize your projects? To that, we'd say the answer will depend on what you're looking to get out of Basecamp.
If you already use several apps outside of Basecamp or Basecamp alternatives, or you're looking for functionality that the software doesn't currently offer, then it's absolutely worth investing in a few extra integrations.
On the other hand, if you're looking to save money and Basecamp has everything you need, it might not be the best idea for you to consider integrations.
Everhour can help you keep track of time with projects and tasks in Basecamp, which for many companies is invaluable. With a time tracking tool, you can set deadlines, communicate with clients, and ensure everyone is on the same page.