If you're looking for software that facilitates better group communication and collaboration, then Basecamp certainly isn't a bad option. The premium software tool offers a range of useful project management features to help you streamline your day-to-day and keep track of your team's tasks.
However, it doesn't cover all of the features you might need when you work in a team. In this guide, we're going to take a look at the top Basecamp competitors, both the free and paid options, so you can find the software that complements your work process.
Top 11 Basecamp Alternatives in 2023
The Basecamp project management alternatives you will see below present a variety of tools and features to help you plan projects, track progress with tasks, and communicate with the rest of your team.
If you would like to give any chosen tool an extra boost, consider an all-around time tracker that will skyrocket your team's performance, save your time on reporting, and make payroll a breeze. Everhour serves as a Basecamp time tracking integration as well as a work hours tracker and a timesheet app that's always just one click away, directly in your browser or inside your favorite project management tools.
❗ Everhour can be easily integrated with the most popular project management tools, including Asana, Trello, Basecamp, Jira, GitHub, and ClickUp. You can use it for free or book a demo. Signup takes only 1 minute!
1. Asana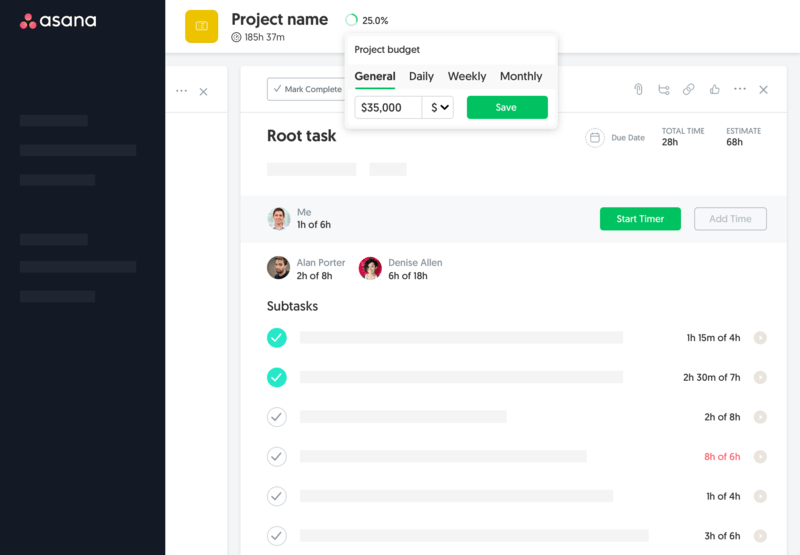 Asana is one of the most popular project management tools on the market (with loads of Asana alternatives), making the Basecamp vs Asana debate an intriguing one. It allows users to divide projects up among colleagues using various views which can accommodate various working preferences. It also caters to quick and efficient communication with a host of features, such as the ability to leave comments and send requests to get the job done according to your criteria. Asana project management tool is a great alternative to Basecamp and one of the most obvious ones since there are tons of Asana integrations out there that you can fully benefit from.
💰 As for pricing, the premium plan which gives you access to all of the software's features is available for a monthly subscription fee of $13.49 per user.
2. Trello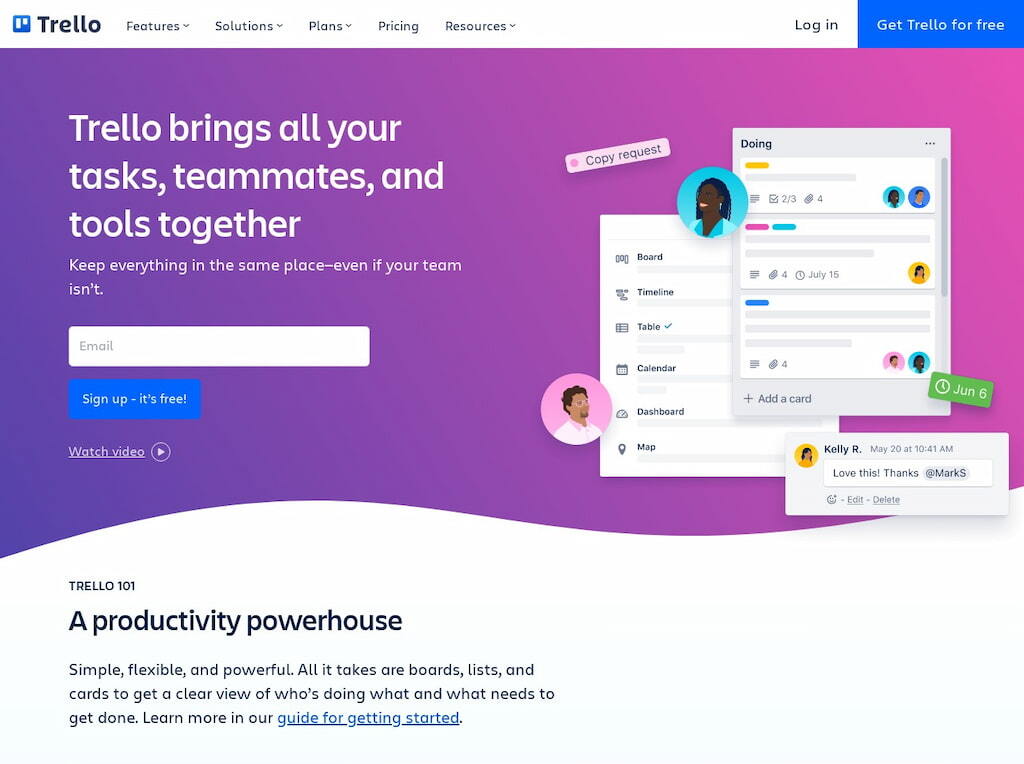 As far as task management and collaboration go, Trello adopts a simplistic approach. If you like being able to separate tasks out then it's an excellent alternative to Basecamp as it lets users create 'boards' and individual task lists within them. It's best suited to individual contractors or smaller businesses due to its minimalist aesthetic and bare-bones features. It has an amazing variety of Trello Power-Ups and Trello time trackers to widen its technical capabilities. You can read our article on why using Trello, where we unravel this tool's features in detail.
💰 Trello offers a premium monthly plan which costs $12.50 per user, though they also have a free plan with limited features.
3. Monday.com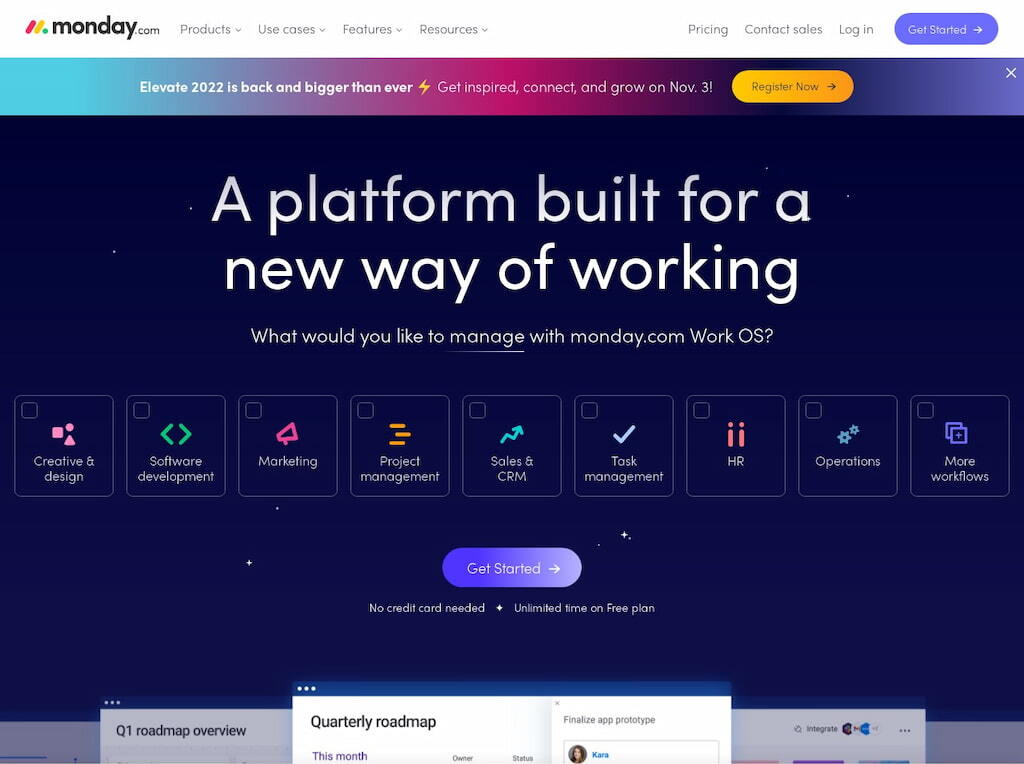 Monday.com offers a similar package to Basecamp, with a host of features geared towards tracking work progress. This software allows teams to access Zoom with convenient app integration, so you can take down the minutes in the software's slick interface. Monday's project management features can definitely keep up with Basecamp.
💰 To sign up for Monday.com you're looking at $39 per month, but that includes five users.
4. Notion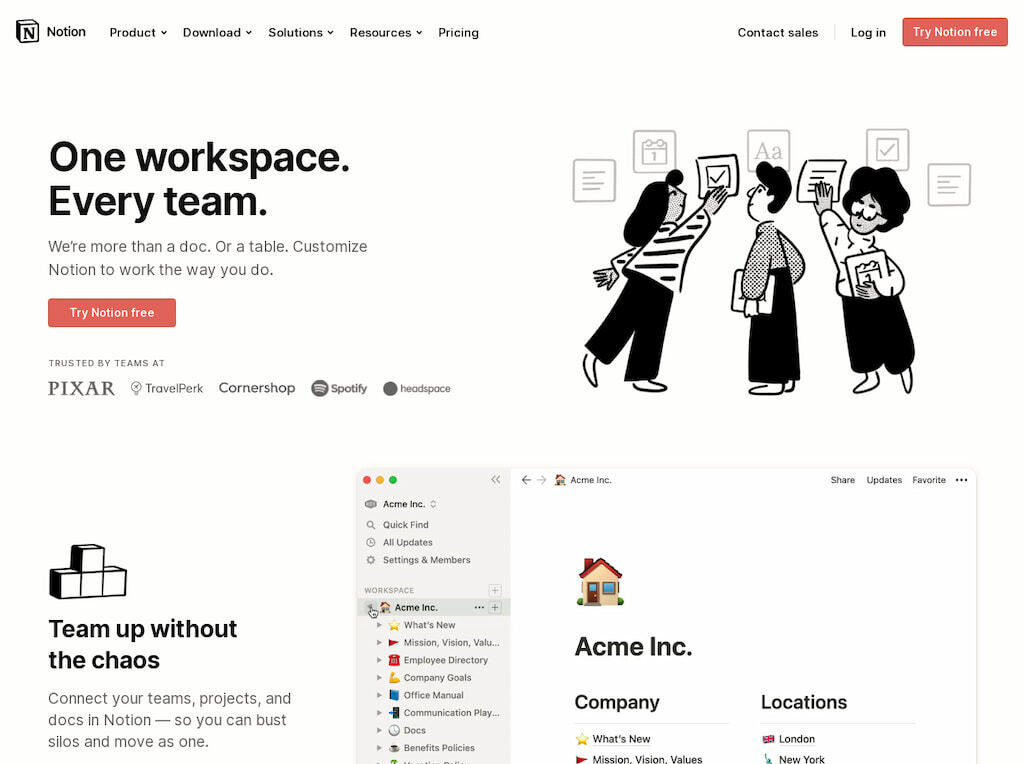 Notion is all about communicating and collaborating with colleagues, using a novel document-based system that stands out from apps like Basecamp. When using Notion, you can have multiple workers write on the same document simultaneously, and also map out projects and pipelines using a boards system.
💰 Notion is one of the more affordable premium alternatives to Basecamp, costing just $8 per month for each user.
5. Scoro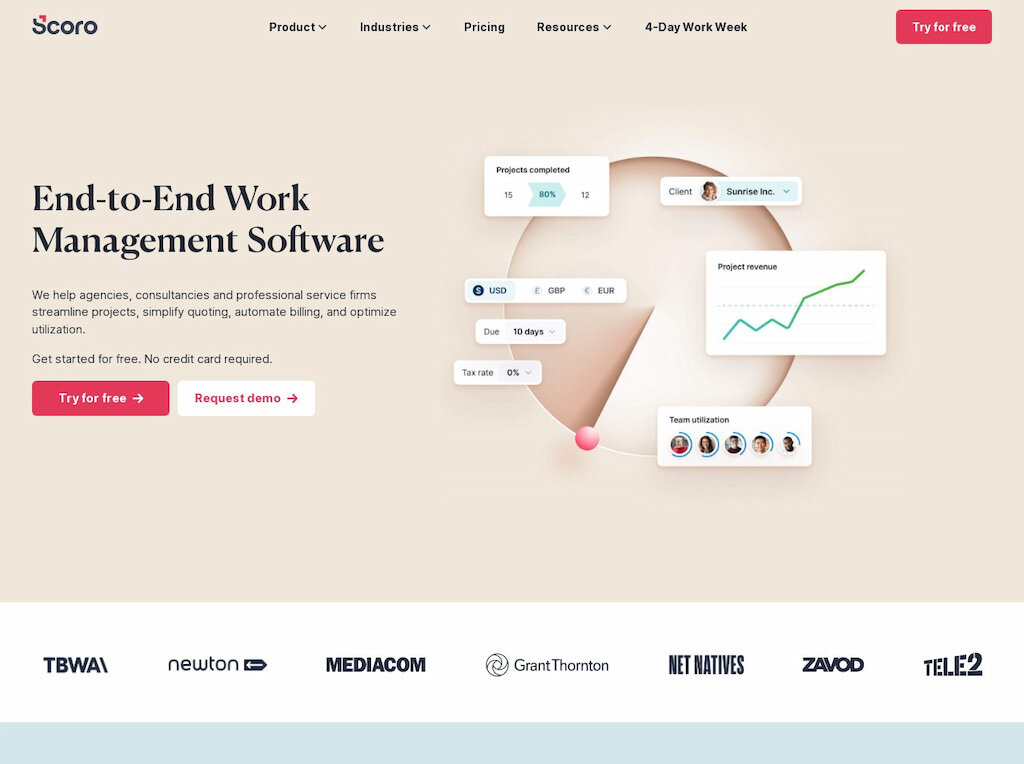 While it isn't one of the more recognizable names, Scoro provides a comprehensive suite of tools for companies looking for an end-to-end work management system. This option can streamline the day-to-day operations of agencies, firms, and consultancies through project pipelines, quoting features, and automated billing.
💰 The most basic plan for Scoro will cost $26 per month for five users.
6. Wrike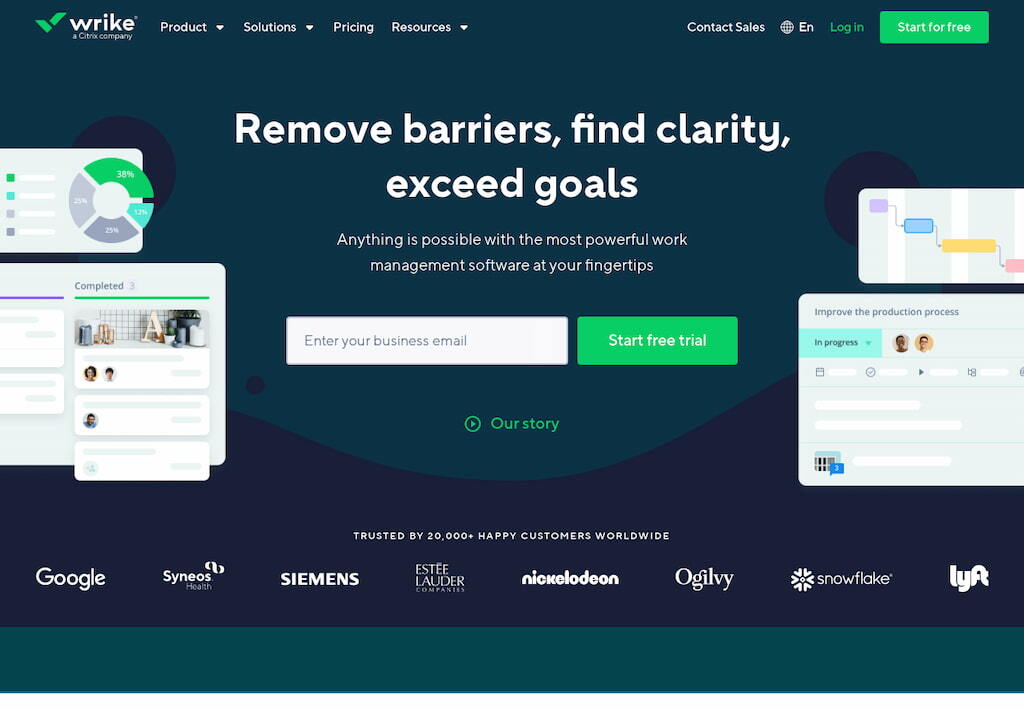 Like Asana, Wrike is purpose-built for large companies looking to streamline workflow and encourage greater in-house collaboration. Wrike provides customizable dashboards to suit different tastes and workflows, as well as live task editing so you can track projects at whatever stage they're at.
💰 To get the most out of Wrike, you'll want access to all of its features, which costs $9.80 per user on a monthly basis.
7. Teamwork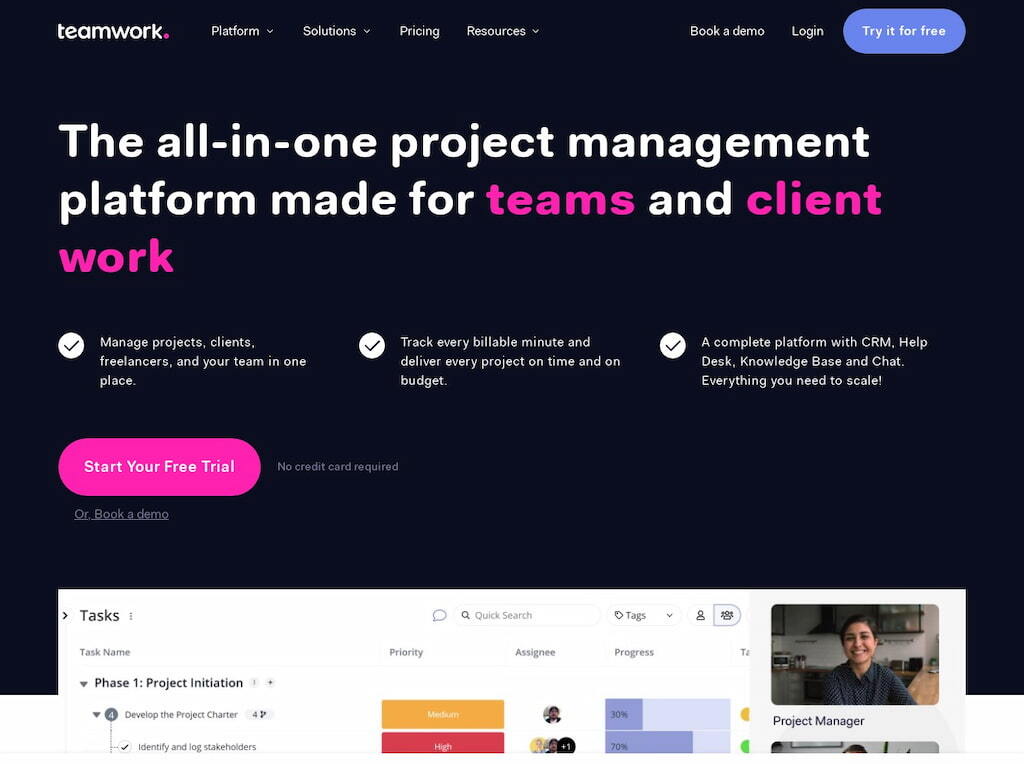 Teamwork encourages collaboration and project tracking much the same way that Basecamp does, but it's more suited to enterprises. It provides detailed insights in the form of KPIs (Key Performance Indicators) so you can see just how each team is doing throughout the work year. There is also a chat feature that promotes clear communication among colleagues.
💰 The most basic premium plan of Teamwork costs $10 per user every month.
8. Celoxis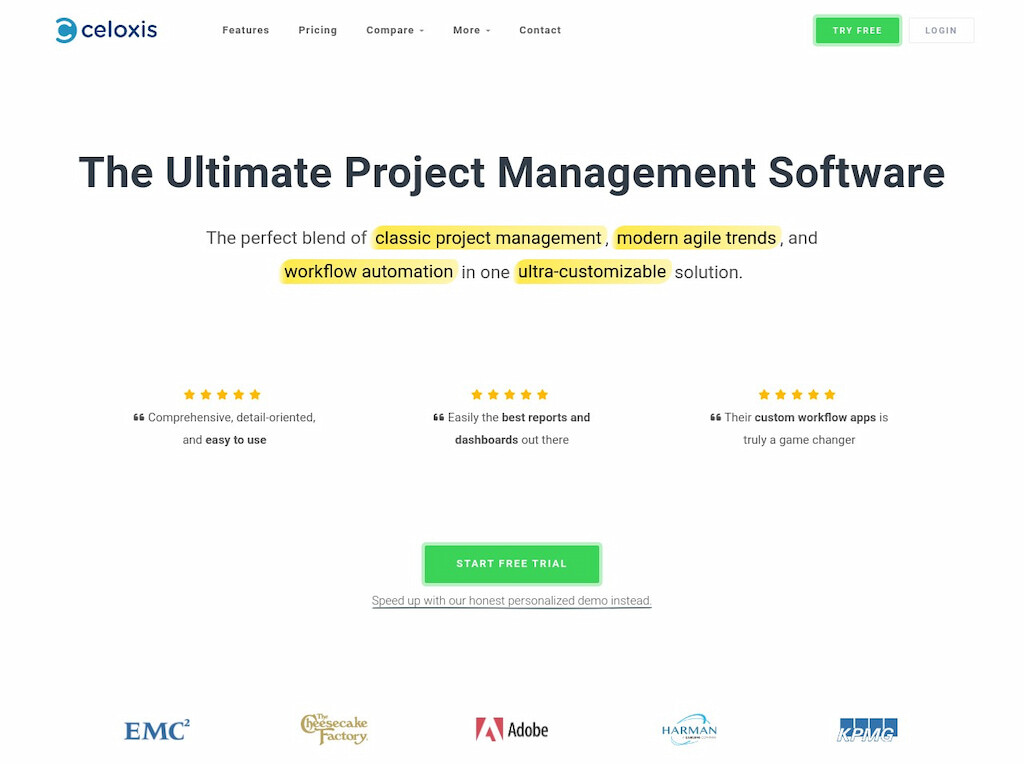 Celoxis offers project management features such as project portfolios, templates, and customizable charts. As a Basecamp alternative, Celoxis is arguably better suited to large businesses, with its project and collaboration-oriented features.
💰 Unlike the other Basecamp alternatives, Celoxis only offers a yearly plan which costs just $22.50.
9. LiquidPlanner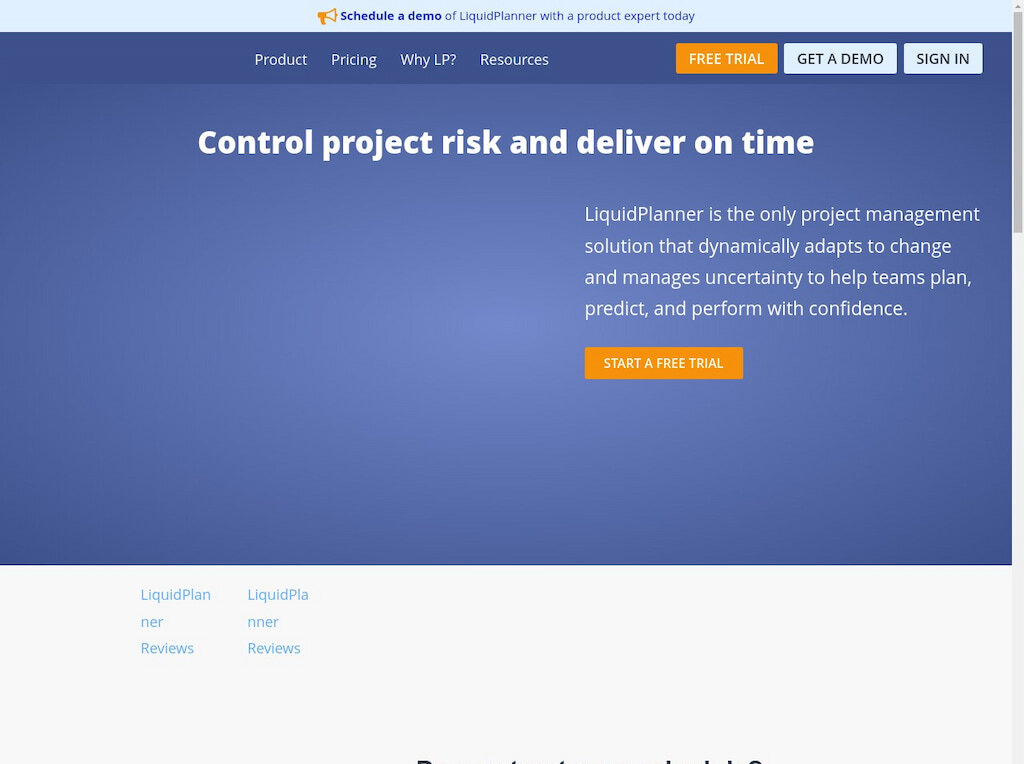 LiquidPlanner is all about making predictions about when the projects will be completed, freeing up time and other resources to focus on other aspects of the business. It provides colleagues with a simple way of estimating when they can collaborate with one another and managers of assessing progress.
💰 LiquidPlanner has a basic premium plan available for $15 per month which allows users to create a maximum of 5,000 tasks and 50 projects.
10. Zoho Projects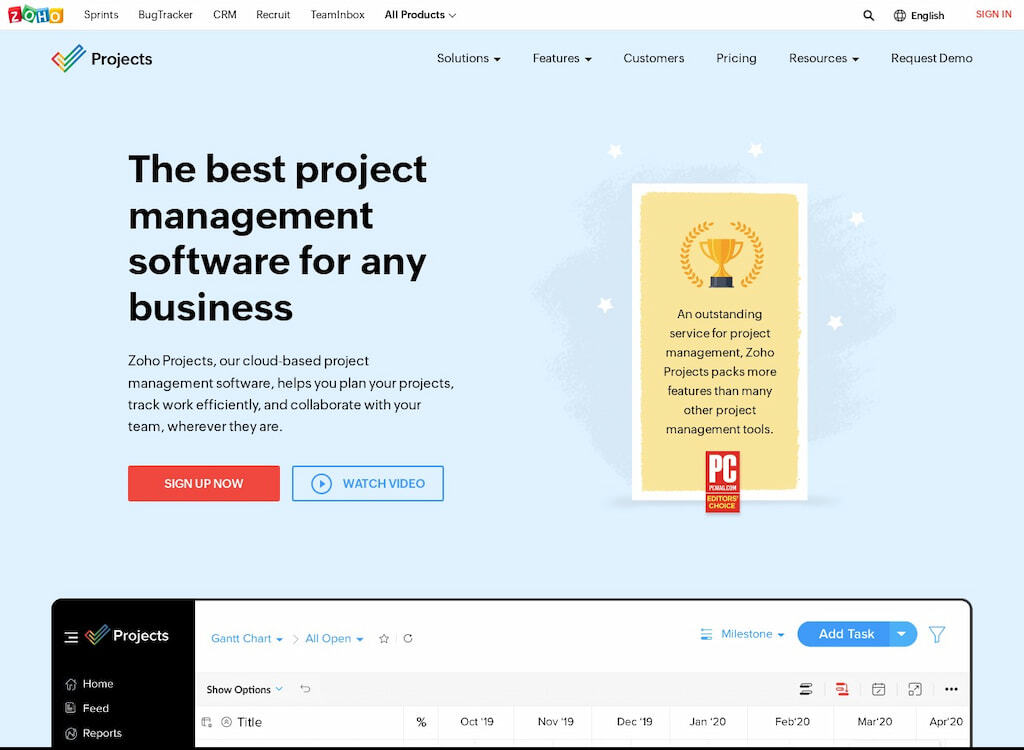 Zoho offers a variety of suites, each packed full of features for companies of all sizes. The cloud-based software helps companies optimize workflow whether they need anything from CRM features to help convert leads to help-desk features to ensure you deliver exceptional customer support. The Basecamp alternative is Zoho Projects, which offers a web-based solution for task management with an interactive feed accessible to all users and kanban boards.
💰 Zoho Projects is available from $20 per month, which is billed annually.
11. Hive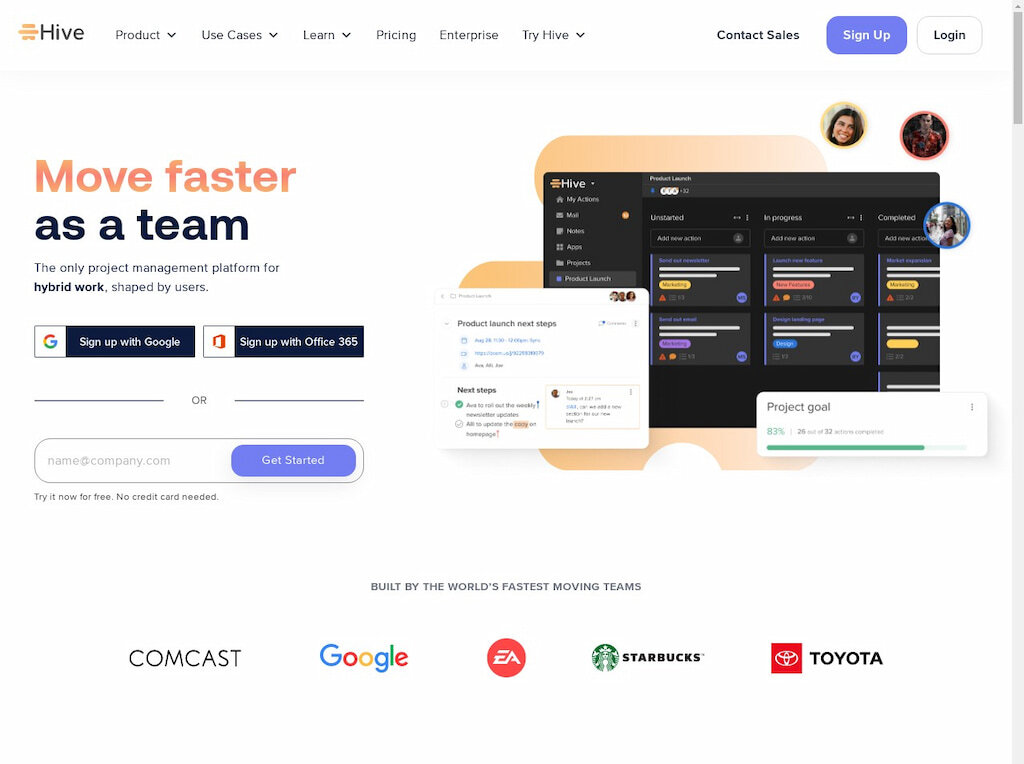 Like other tools on the list, Hive provides great functionality and customization, which is where it shines. You can create your own custom charts and field and personalize your reports to the maximum. On top of that, Hive offers loads of integrations even Basecamp doesn't, so a team of any industry can try it out and satisfy its needs.
💰 Hive has a free plan for a solo user, the team plans start with $12 a month.
Top 7 Free Basecamp Alternatives
With all the subscription-based software necessary for remote work these days, it's understandable if you don't want to commit another $10+ every month on yet another program.
Fortunately, there are many great free alternatives, so you can manage your projects and collaborate with colleagues without signing up for another recurring expense. Here are the top 7 Basecamp free alternatives.
1. Avaza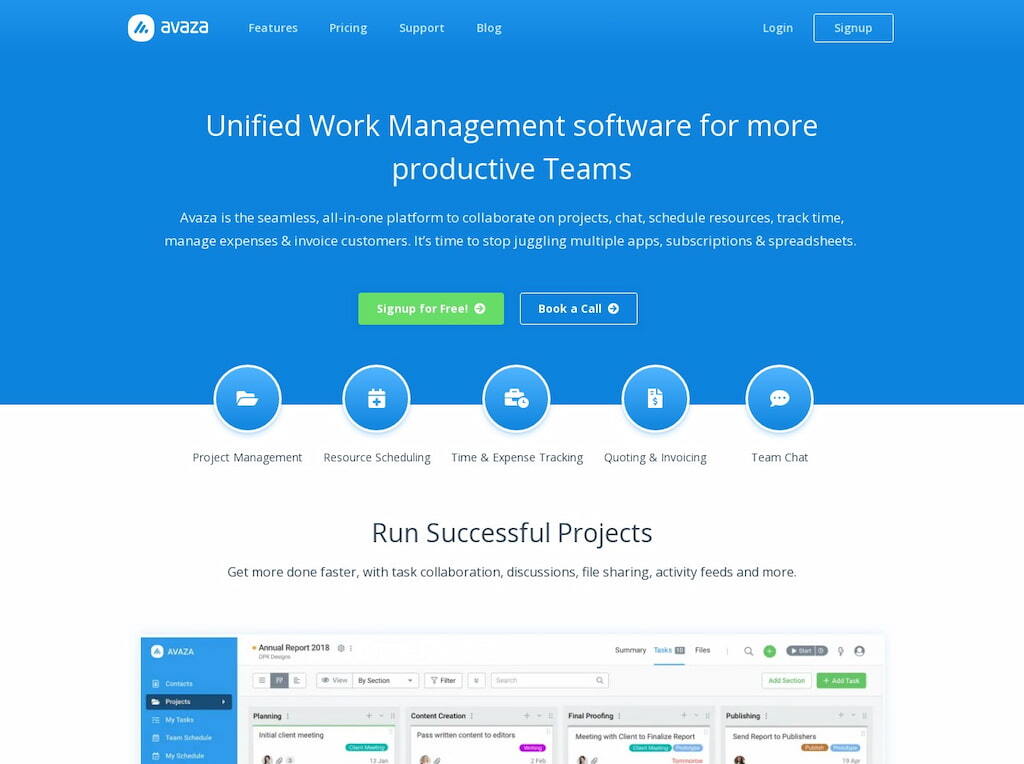 Avaza is a task management Basecamp alternative that is well-suited to small businesses and growing startups. While Basecamp tackles fundamental task management and project collaboration like few others, Avaza goes a step further with additional features such as expense tracking, quoting, and timesheets.
💰 While there are premium plans starting at $9.95 per month, Avaza has an excellent free plan which allows unlimited project collaborators, five active projects, and more.
2. Sendtask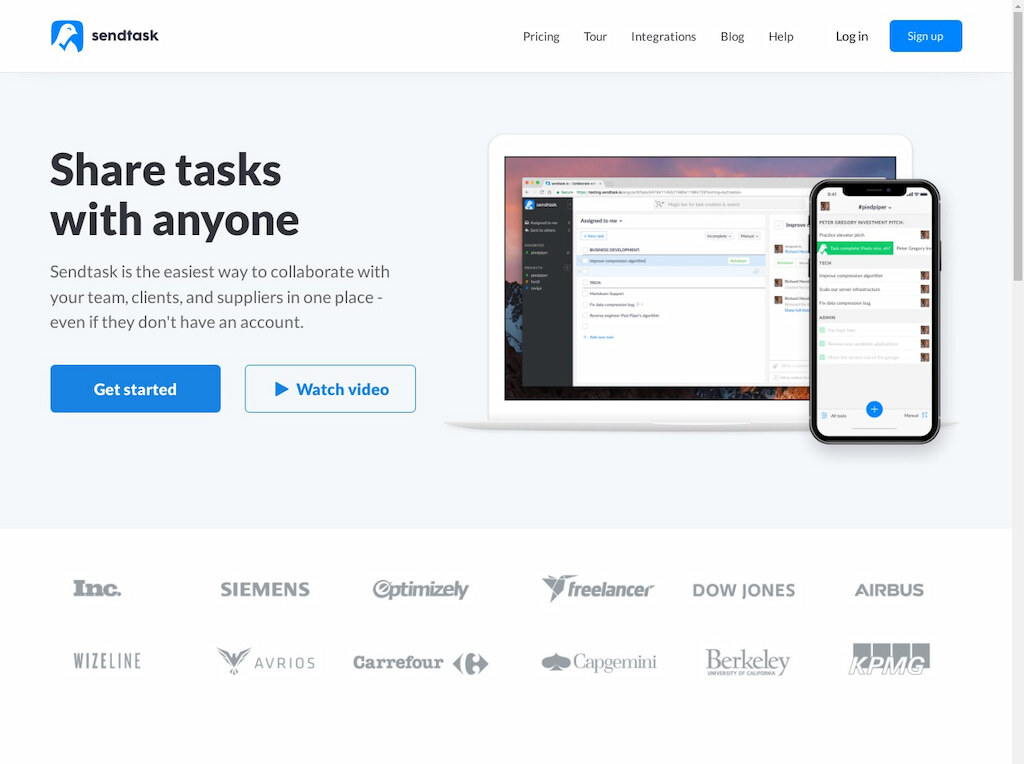 Sendtask is unique for its traditional to-do list spin on the project management software model. With Sendtask teams can quickly share tasks, manage them from within their inbox, and collaborate in a matter of seconds.
💰 The Sendtask software allows for unlimited users and unlimited tasks absolutely free of charge, though it is still in Beta.
3. MeisterTask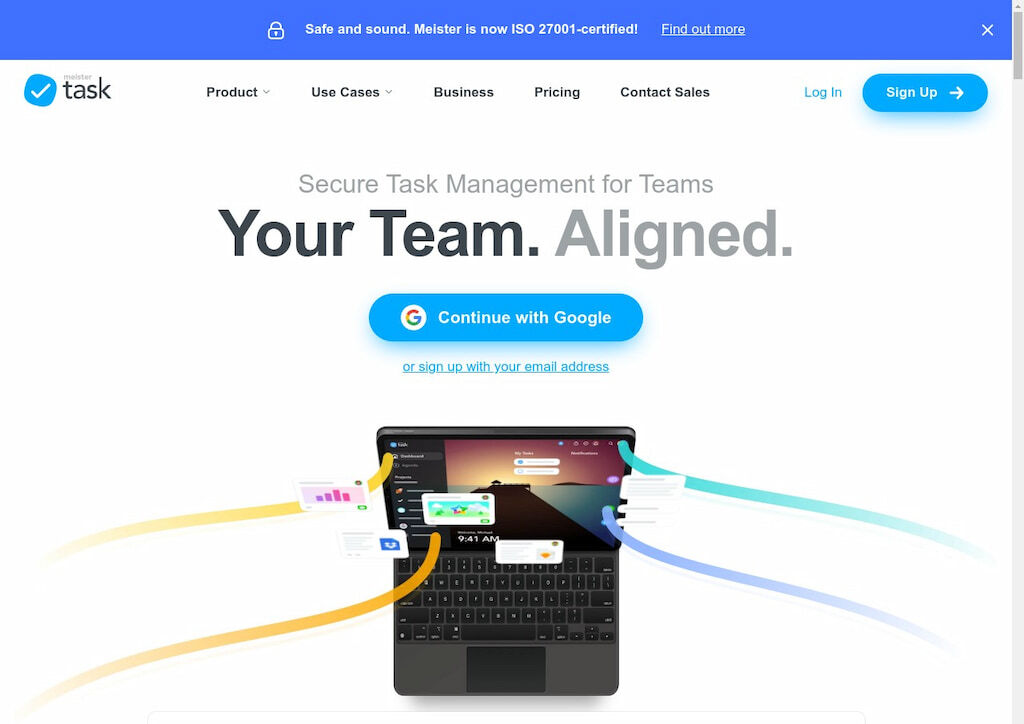 MeisterTask is a lot like Trello in that it focussed primarily on Kanban boards to help teams display and organize their tasks. With each board, you can add comments, notes, due dates, and of course individual tasks for your team.
💰 Meistertask has a premium plan, but the free version is worth considering as it allows unlimited projects and users, two app integrations, and plenty of other useful features.
4. ClickUp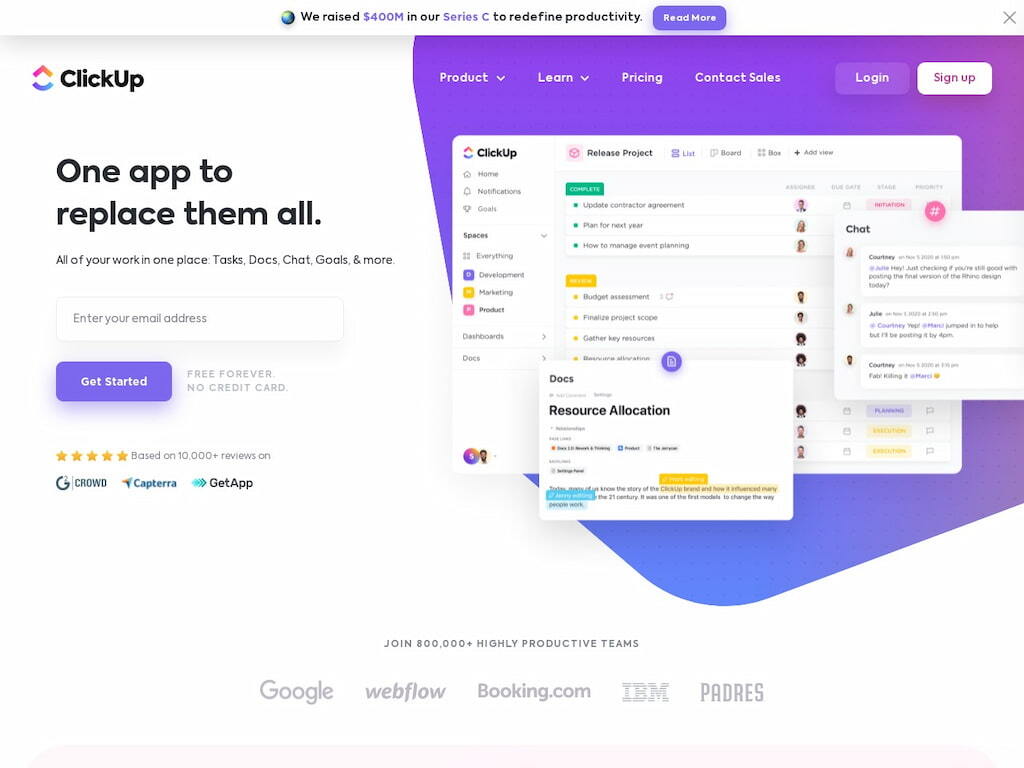 ClickUp is one of the more popular free Basecamp alternatives, giving users access to a host of features to make task management, chat, and progress monitoring a breeze. It's arguably the most comprehensive free project management suite, with list views, importation from other popular software, and a clean interface where you can manage everything in one place. It also has a number of powerful ClickUp time tracking integrations.
💰 ClickUp is available for free.
5. nTask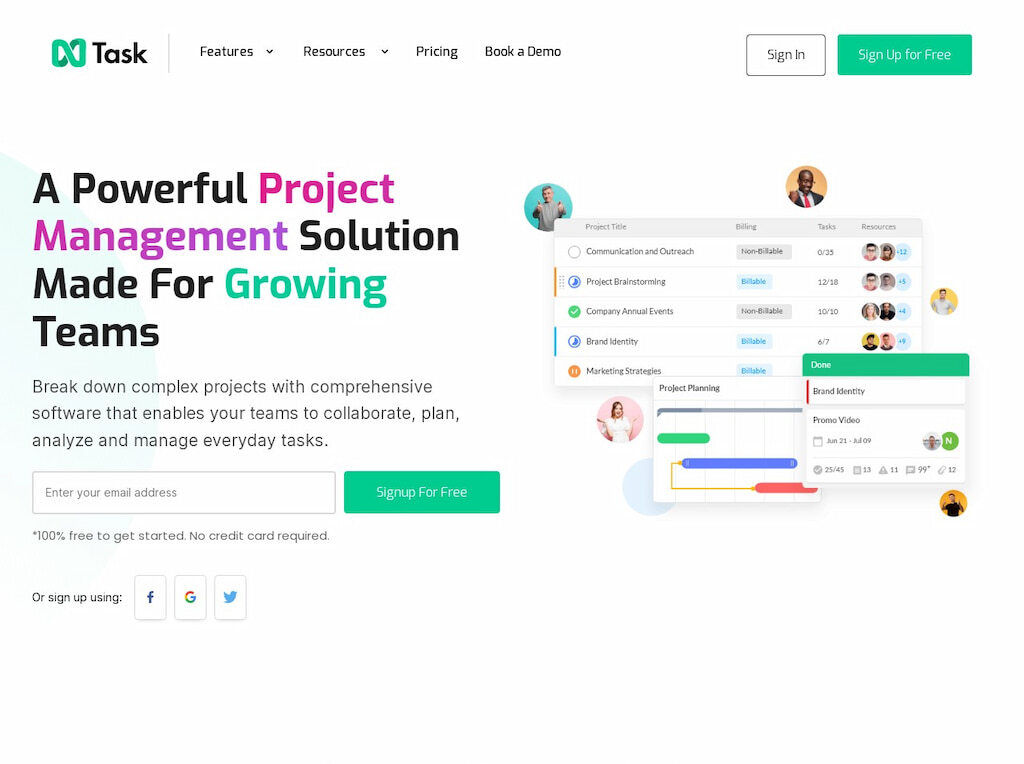 nTask is a Basecamp alternative that encourages simplification concerning project planning and resource management. As well as basic project and workflow features such as Kanban boards, you can also track finances with the software's budgeting summaries and resource allocation features.
💰 nTask has several affordable premium plans starting at $2.99, but if you don't want to spend a dime, then its fleshed-out free plan is a viable option. The free plan is recommended for freelancers and individuals, so if you have a company you might be better off with a paid plan.
6. Quire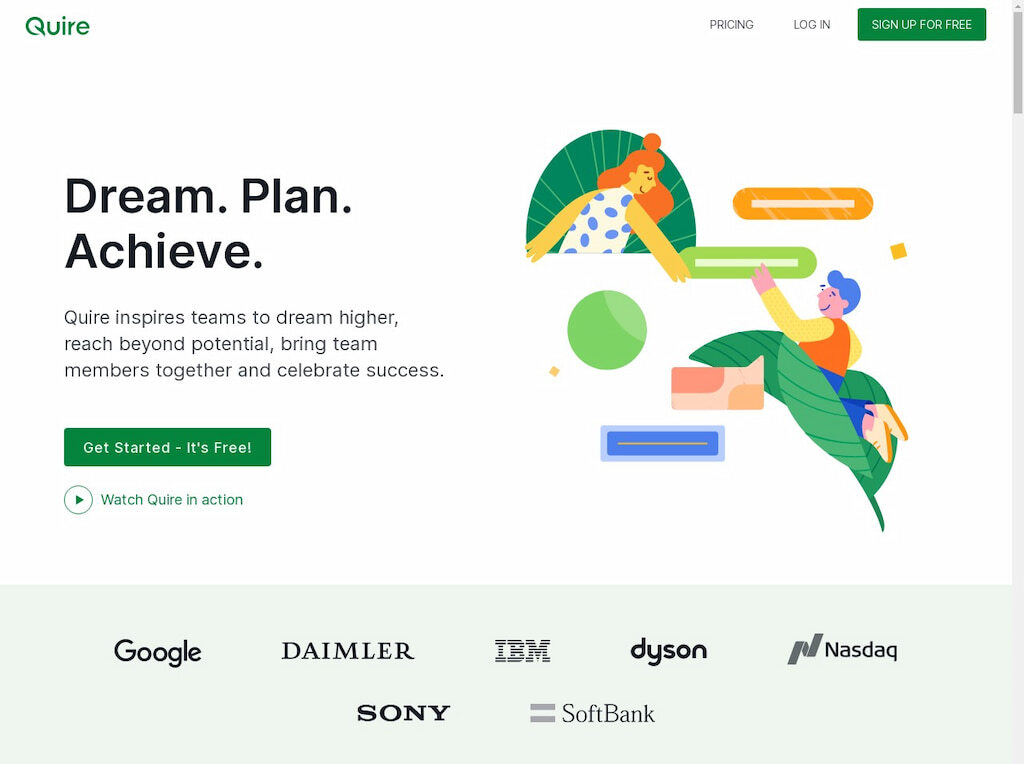 Quire is an excellent task management app that has a free plan and can be a great alternative to Basecamp. With a shallow learning curve and smart interface, this app is amazing for teams that seek to optimize workflows and facilitate team collaboration. Quire provides such features as task lists, Kanban boards and Gantt charts, project sharing, and many more.
💰 Quire has several pricing plans plans: Free, Professional ($8.50), Premium ($14.95), and Enterprise ($19.95). Free plan offers the most basic features such as integrations with apps, boards, project overview, and others. All paid plans cover much more but you can try them all out for free!
7. Paymo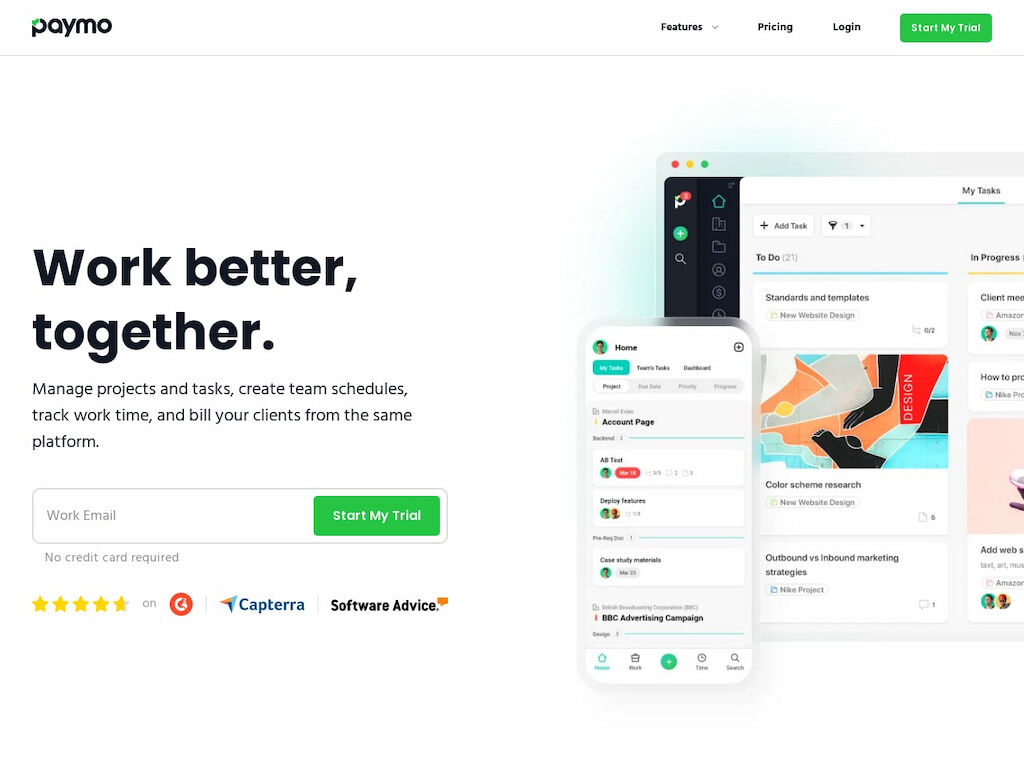 Paymo is another Basecamp alternative that provides an extensive range of features to help you and your team plan, carry out, and manage your projects. These features include but not limited to having milestones, Gantt charts and Kanban boards, timesheets, invoicing, and tracking expenses. Paymo app allows you to assign tasks to team members, creating estimates for the tasks, set deadlines, and more.
💰 Paymo has several pricing plans plans: Free, Starter ($4.95), Small Office ($9.95), and Business ($20.79). Free plan offers practically all project management features such as creating projects and tasks, time tracking, unlimited invoices, task views, etc.
Basecamp Alternatives: The Bottom Line
There are many excellent Basecamp alternatives out there, offering everything you could ever need to manage the day-to-day operations of your business. What works for everyone else might not work for you, though, so make sure you take the time to figure out which option serves your business needs best. If you're not willing to try out a Basecamp alternative, feel free to check out Basecamp integrations to expand its capabilities!