It's difficult to put a pin on precisely what Notion is because its versatility makes it so many things for so many people. Still, it's undeniable: Notion is one of the most powerful platforms for planning and organizing.
But don't let its sleek, user-friendly appearances fool you; this app has a lot of depth. If you want to learn how to use the Notion app, you will need some serious study.
Fortunately, that's exactly what we're here for. This article will discuss everything you need to learn about Notion: how to use the Notion app, set up Notion, and employ Notion time tracking (with the help of Notion time tracking integration ;)).
---
What to Use Notion For
Notion may be a powerful platform, but many interested users have one main question: what to use Notion for?
Notion is a complex and all-in-one tool that can be used for a variety of purposes. You can call Notion a note-taking and idea-organizing platform, like a lot of Notion alternatives, but it's also so much more than that. For instance, you can use Notion to take notes, track your progress, create a mood board for art, and organize project details. Loads of Notion shortcuts can expand its functionality even further.
Here are the three main applications that Notion of how-to-use guides typically focuses on work, student life, and daily life.
👩‍💻 How to use Notion for work
Your work is one of the areas where Notion can make a significant impact. For most jobs, the work that needs to be done can be cataloged and fit neatly into organizational categories. Notion is good at this, which means that you can use Notion to keep track of things you do in your work life. For example, here are five ways you can use Notion for work.
Track goals
Create design systems
Automate using API
Track and manage content
Manage complex projects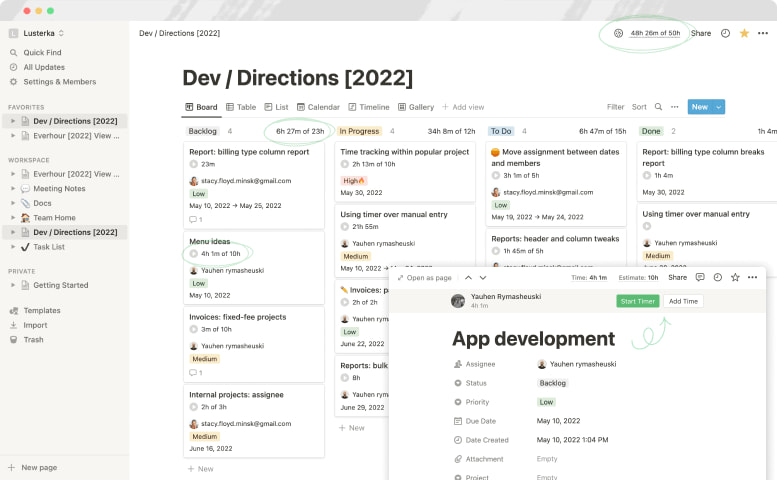 ---
👨‍🎓 How to use Notion for students
School is another area of our lives where Notion can greatly help. After all, there's a big need for organization in school. In order to be successful students, we need to arrange our lessons, plot out our project deadlines, and properly manage routine tasks.
So, how to use Notion for students? If you're still studying, here are specific ways for using Notion for school.
Take down detailed notes, to-dos, and reminders
Track progress on major school projects/reports
Manage daily, weekly, and monthly class schedules
Create a directory of linked notes, lessons, and related URLs
Use some creative and aesthetic Notion templates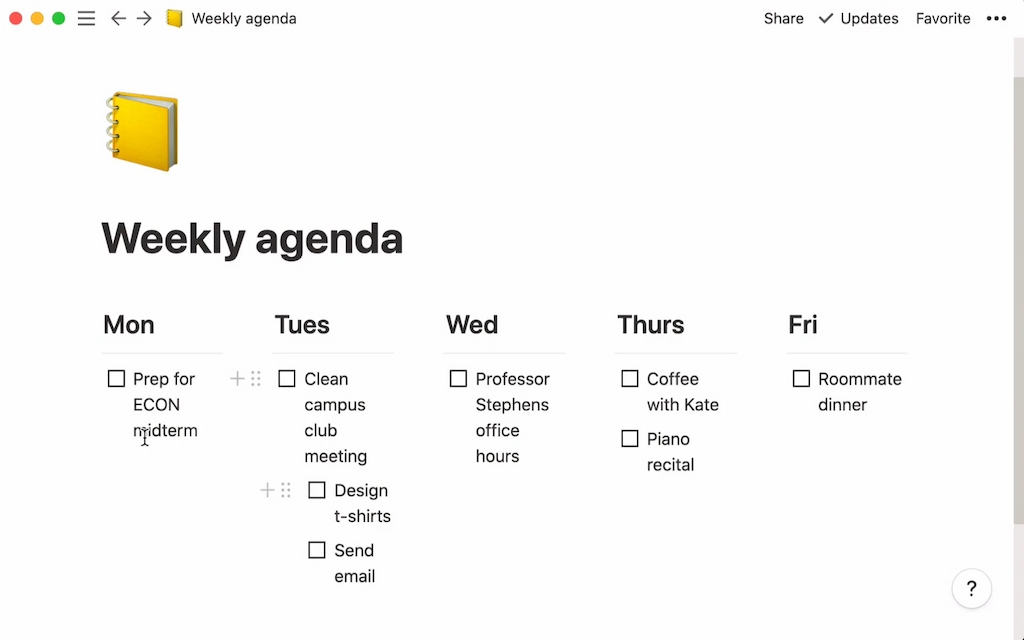 🌞 How to use Notion for your daily life
Lastly, Notion can also be used to organize your life. This might sound a bit far-fetched, especially if you're not a planner or diary type of person. However, this can all change with Notion. Not only can it help you get a better grasp of your schedules, but it can also help you gain more clarity and understanding about your life goals and your purpose.
With Notion's superior building blocks, you can use it for almost every aspect of your life. Here are a few examples of how you can use Notion in your daily life.
Periodic journaling for better mindfulness
Tracking individual or family expenses
Managing household projects
Organizing ideas about specific 'life buckets'
Create a to-do list or note-taker template for off-the-cuff ideas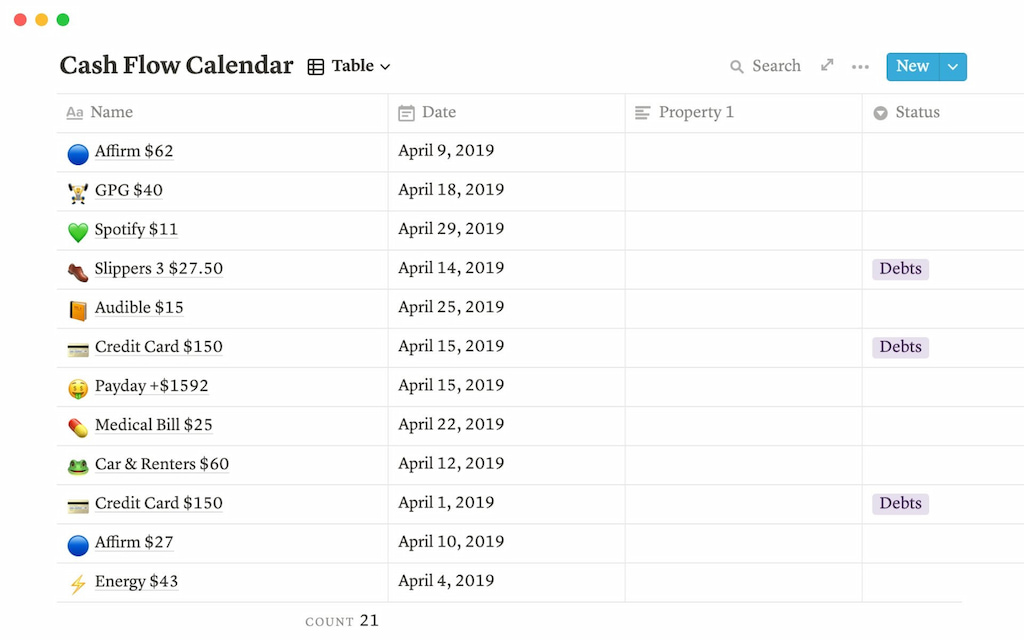 ---
How to Setup Notion
Notion is a powerful tool that you can use to make more sense of your work, school, and daily life – among many other aspects of our human existence. However, as mentioned, while this platform is easy to learn, it's also difficult to master. If you want to be on your way to being a good Notion nerd, you will need to know how to set up Notion properly from the get-go.
Thus, here are a couple of steps you should take in setting up Notion to ensure that you're on the path to success.
Create an account. Go to Notion's website and create an account. Alternatively, you can also sign up with the Google account you have logged into your device/laptop. If so, ensure that you have the correct account.
Download the apps. You can operate Notion through a web page, but having the apps on your desktop and mobile device is vastly more convenient.
Install the Web Clipper. This add-on will be very useful in ensuring that you can save the content you want from the internet to your Notion pages.
Log-in. Once you have everything set up, run Notion and log in to get your first look at the Notion home screen.
By knowing how to setup Notion, not only can you better work towards success, but you can also be more productive in every area of your life.
---
How to Use Notion
Using Notion might be easy – but mastering it is no walk in the park. If you want to use this tool to its full potential, you will need to put in the effort to study this Notion.
This is because Notion contains many tools and features that can be used to make complex things, and it wouldn't make sense to start building a house without knowing the tools. In this section, we'll learn about every tool that Notion offers.
The sidebar is located on the left side of the screen and contains the main pages that your workspace has. When you open Notion, you're going to be on a page. If it's the first time you opened it, you're most likely going to be on the Getting Started page – a Notion template to help new users get acquainted with the platform.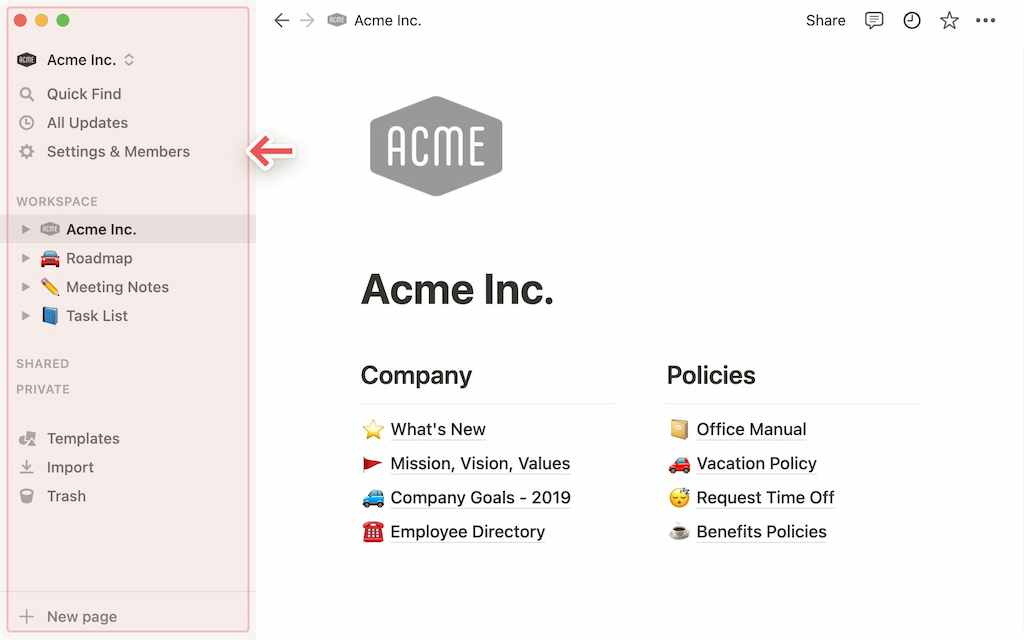 On the left side of the screen, you will see a bar with a couple of items on it. You can find Notion accounts, the Quick Finder, Updates, Settings & Members, and the Workspace on this part.
This workspace area will have various pages on it. This is the sidebar, and it's used mainly for navigating between the different pages of the main screen. It also makes it easier for you to transport your view from one screen to another.
Lastly, the navigation bar also contains the Import and Trash buttons. The Import button helps you bring in files from your computer, and the Trash is where you can delete files that you no longer need.
Blocks
The next part of the workspace hierarchy in Notion is called the block. In Notion, each page is made up of multiple blocks – but individual blocks can turn into pages of their own.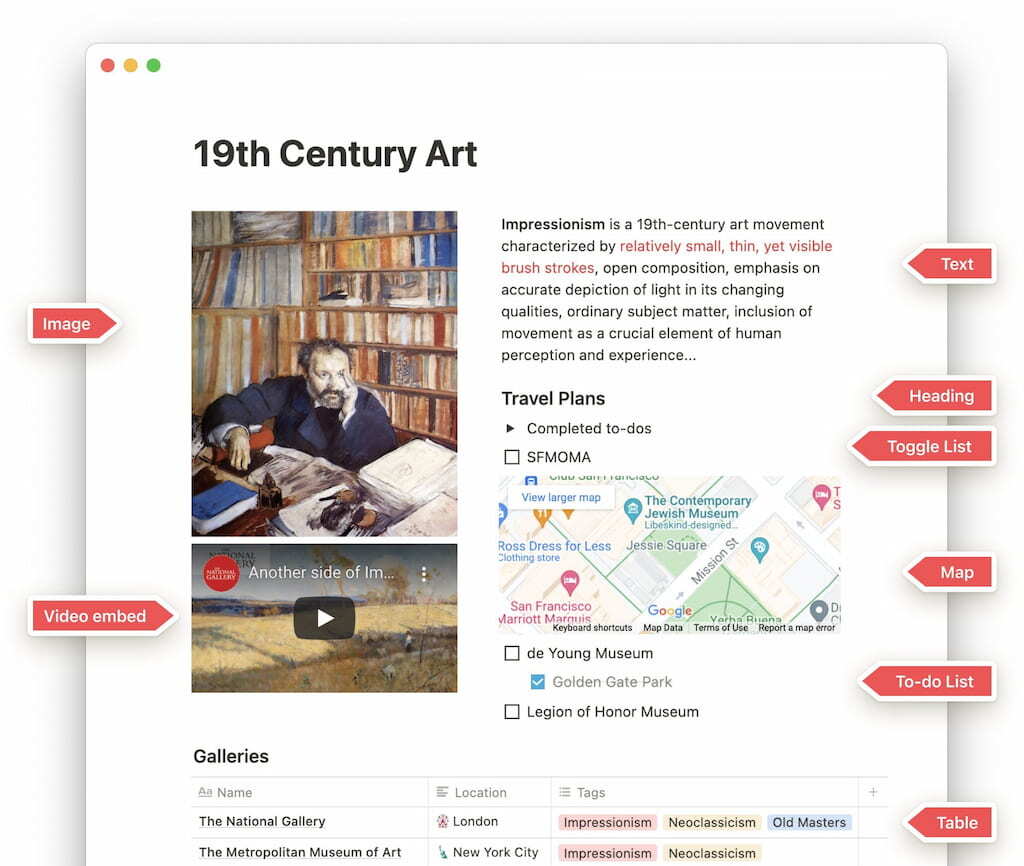 Think of a Notion workspace as a completely flexible web where you can add or remove pages at your own will. This is what Notion is, and it all starts with a single block.
But blocks don't just turn into another page. As primary units of Notion, blocks can turn into many different things as the situation demands. The main basic blocks you will most likely use in Notion include:
Text
Headers (H1-H3)
Images
Toggle Lists
To-do lists
Tables
Call-outs
Embeds (Video, Maps)
For every type of block, there are also properties that you can apply to them to distinguish them from the other blocks. For example, a text block can be bolded, underlined, italicized, colored, or highlighted. Other options are also present for the different block types in Notion.
Pages
Another fundamental characteristic of Notion is that it utilizes pages as the places where users can interact with the platform. As mentioned, blocks can be turned into pages, and pages can be turned into blocks. This ensures that you're operating with maximum flexibility, and you can always create workspaces out of nothing in Notion.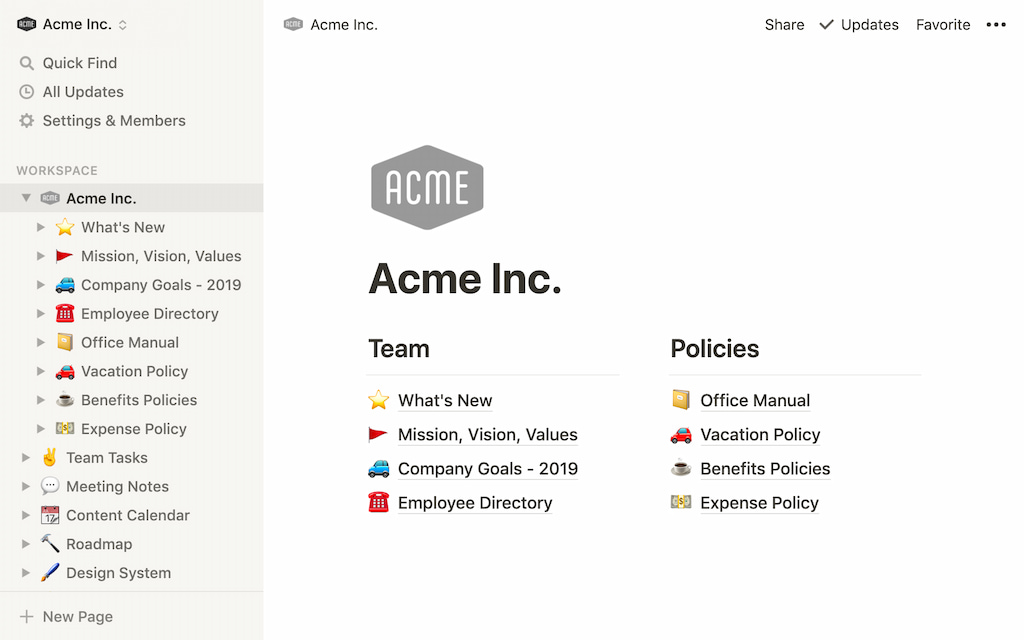 Every page on this platform will have similar starting properties. First, pages will have titles, icons, and cover photos. Each of these properties can be different so that you don't confuse pages for each other.
Second, every page can also turn into something else, such as an item on a directory, whether on a table or a list. They're still not as versatile as individual blocks, though.
Files
One of the best ways that Notion differs from other productivity or organization apps is through its hierarchical file system. Notion fuses a hierarchical file system with the ability to create hyperlinks for all intents and purposes that will also lead to other files. This is an ingenious idea because it allows users complete flexibility, enabling them to create some truly great things.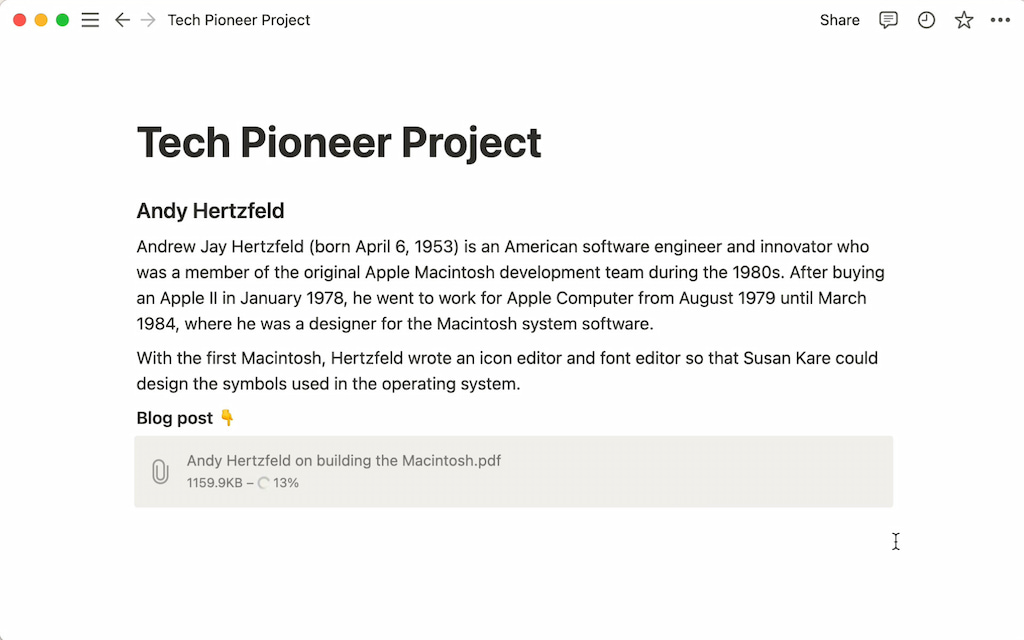 Before we get into this, let's first talk about the Notion file system. Here are a couple of critical characteristics:
It has an entirely flexible hierarchical system. Think of how your device's file explorer works, where you can find "levels" within a folder containing other folders. This same principle applies to the pages in Notion.
Users can create hyperlinks out of nothing. Unlike our computer's built-in file explorer, however, with Notion, every level you make can also be turned into several folders, independent of each other.
Hyperlink self-adjusts. When you move one page from one place to another, the rest of the file links will automatically adjust without causing any problems.
Toggles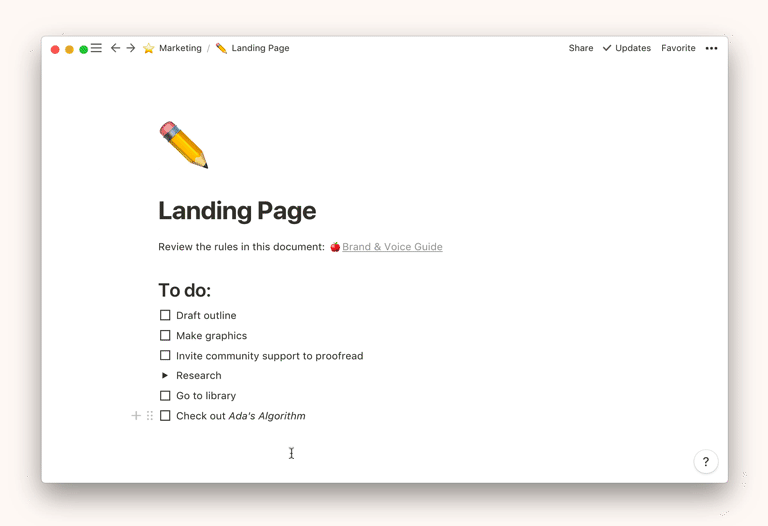 Toggles is a relatively new feature on the Notion platform. Nevertheless, it's quite useful in helping you organize how you think. Essentially, a toggle is a block that houses other blocks – kind of like how drop-down menus work on a regular web page. In this case, the things you can put for the items under the toggles are entirely customizable.
The toggle list will have two modes: active and inactive. When the list is marked inactive, it will be hidden away. When you activate the toggle by clicking it, the list will show up.
This means you can tuck away certain things whenever they're not needed to keep a clean workspace. Toggle lists also act as natural divisions that can automatically attach certain items to their main page or category.
UX
Short for user experience, this characteristic is integral to learning the Notion workspace. Notion's user experience is fantastic, and it's one of the main reasons the app has been able to take off so well.
There are many little details and finishes that truly improve how you use the app. They're not random; in fact, they're incredibly thoughtful UX choices that enhance your use case. One example is the ability to add an icon for each page on the platform. It's not something many think about and is not even strictly necessary.
However, icons for every page just add an entire dimension of fun and functionality to your platform experience. Other examples of UX improvements include:
Picture cover for every page and the ability to upload from Unsplash or a URL
The ability to create a column simply by moving a block beside another block
The possibility of color-coding a single block
Tables
The ability to add tables is one of the more advanced features of the Notion app. The tables in Notion supercharge how you use the app; it has different characteristics, properties, and abilities that improve your experience depending on how you use it.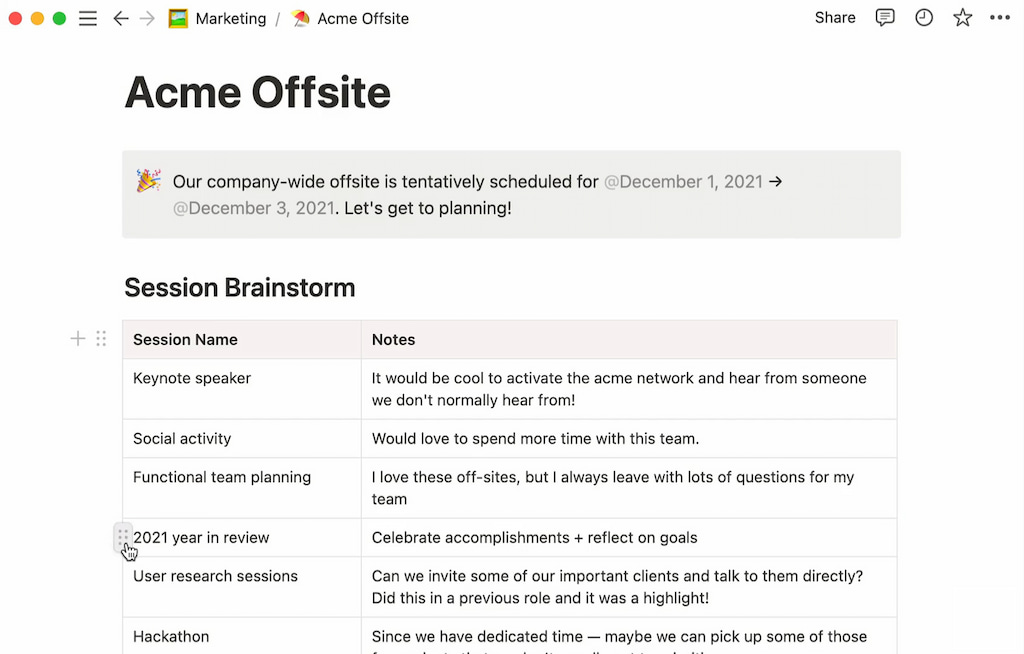 Tables can have multiple columns. You can add all sorts of different content here, including the following:
Texts
Dates
Emails
Links
Checkboxes
Single-select tags
Multi-select tags
Formulas
Files, and
Relations/links
Moreover, you can further manipulate tables with filters and sort buttons that control what you see and don't see on every table.
This might sound simple, but seeing it in action is different. The table function is one of the Notion's most advanced and distinctive functionalities, setting it apart from other note-taking and project management apps.
Views
Views are simply new ways you can look at tables. There are different ways that you can view the data, depending on what you want to do. Here are the available view options:
Table
List
Calendar
Board
Timeline
Gallery
---
Using Notion for Personal Productivity
In this article, you learned all the Notion how-to that you need, including some of the basic Notion project management features. You may improve your productivity even better by employing Notion weekly planners.
However, if you want to further supercharge your productivity with Notion, you may want to integrate a powerful time tracker to go with your organizational app. After all, Notion doesn't have a native time tracker, but third-party solutions such as Everhour are there to the rescue.
Everhour is a robust time tracker and comprehensive Notion integration that you can use at work, school, or in daily life to track how much time you spend doing tasks for better control of your time. Notion may be excellent, but Everhour can turn it into so much more. Try it out now!