11 Best Trello Power Ups To Supercharge Your Productivity In 2024
Maria Kharlantseva, November 1, 2023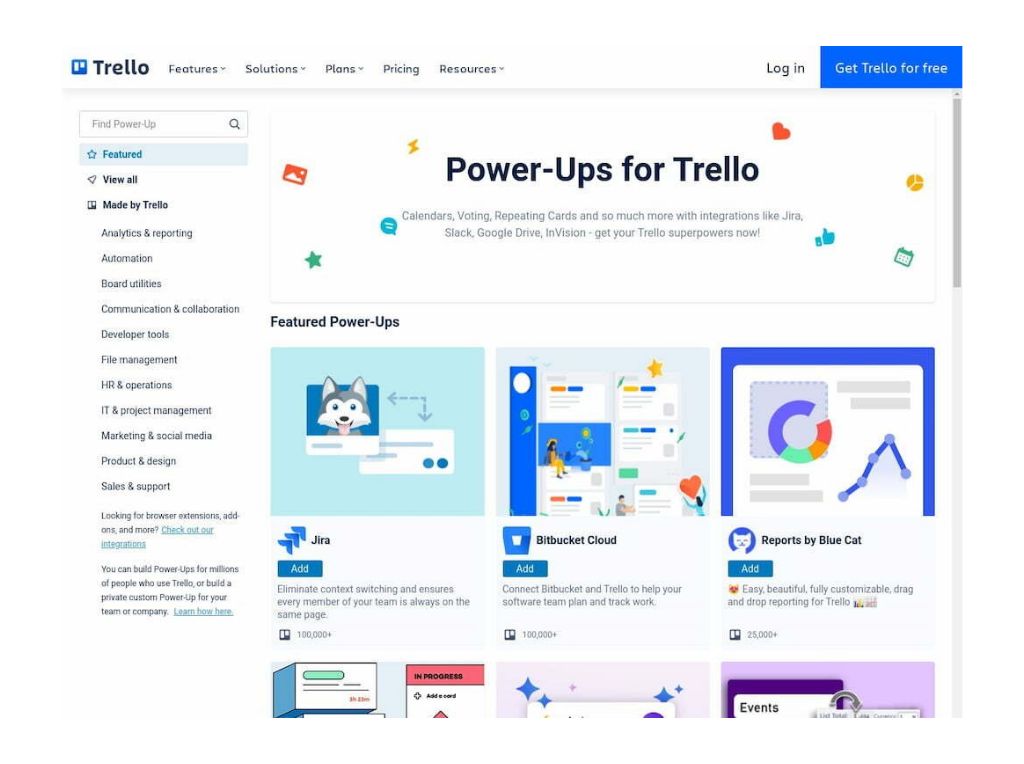 Today, many of us do the vast majority of our work online. As a result, we turn to project management and collaboration tools to organize tasks. One of the most popular tools and one of the best productivity apps on the market today is Trello. Trello is a kanban-style list-making tool with over 50 million users worldwide, making it one of the most popular tools of its kind. One of Trello's best features is Power-Ups – apps that you can add to Trello to improve its capabilities.
We at Everhour love Trello and try to make a perfect Trello time tracking integration. As a result of some research, we would love to share knowledge about Trello Power-Ups as well! Let's explore the best Trello Power-Ups and get acquainted with their features!
---
What Are The Main Benefits of Trello Power-Ups?
Trello Power-Ups have several benefits, including:
Integration with the apps you use on a day-to-day basis
Trello time tracking functions
Improved communication with team members
Increased task visibility
Quick access for stakeholders, whether its team members or clients
You can get acquainted with how Trello Power-Ups work in the video below!
Even better, you can use many Trello Power-Ups free of charge! So, without further ado, let's get better acquainted by exploring the main advantages of the best 11 Trello Power-Ups available today. You'll wish you started using them sooner!
---
⏰ Everhour – Time Tracking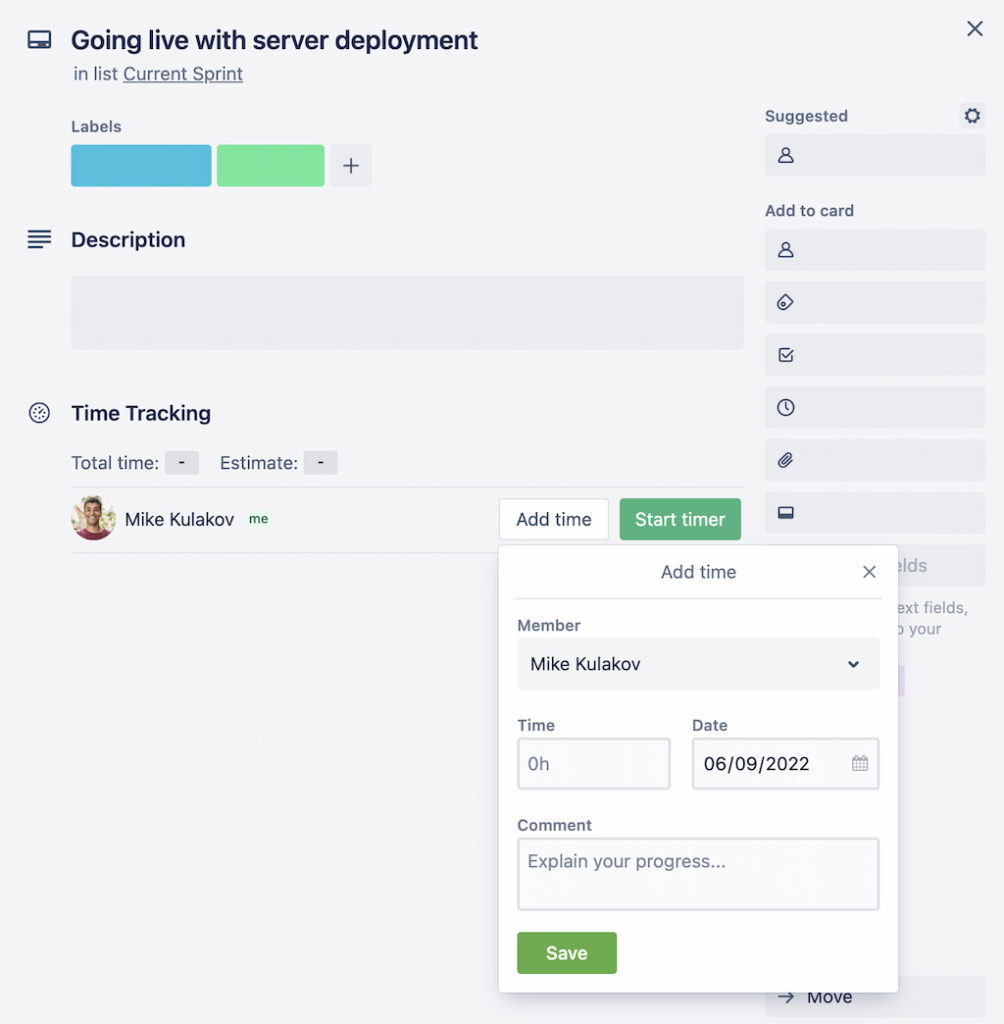 The Everhour Power-Up allows you to track your time right inside Trello via time tracking controls that are added to every card so you see how much time you spend on tasks. You can track your time time using a timer or log time manually for any date, and add estimates to the tasks. Admins can see the time spent by each member, and see full time entries to manage teams better.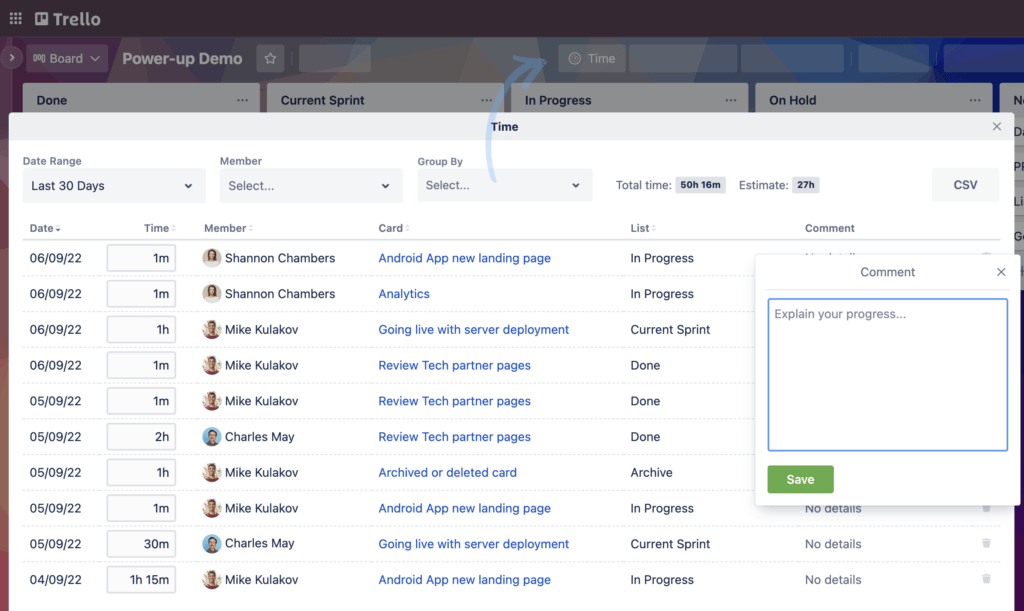 With the Everhour Power-Up, you can filter your time entries, add notes and create reports, export them, and many more. Time tracking with Everhour increases focus, boosts productivity, ensures accountability, supports efficient time management, and boosts profitability⁠—all vital components of a successful business.
💰 Pricing: The Everhour Power-Up for Trello is free to use.
If you have a large team or if you need more feature-rich product for time tracking and project planning – pay attention to the Everhour + Trello time tracking integration.
---
🤖 Bulk Actions – Automation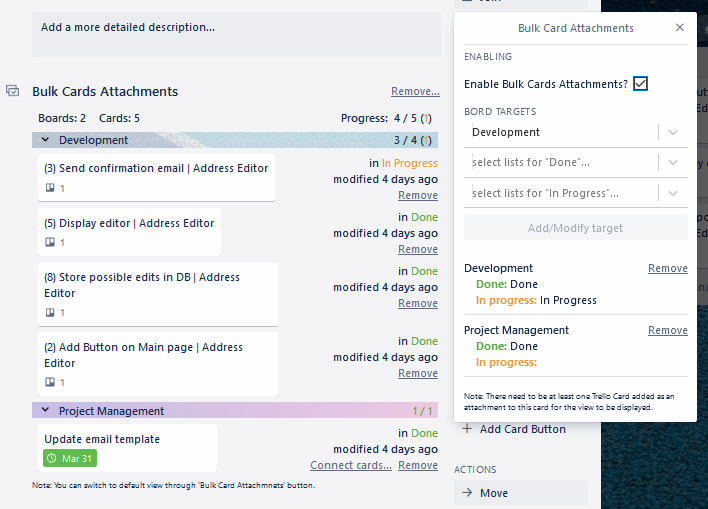 Bulk Actions allows you to perform actions on multiple cards in bulk to gain a quick understanding of your work. You can relabel, move, archive, change and shift due dates and modify custom fields in one go.
Additionally, you can gain a quick overview of your boards by tracking relationships between multiple cards on the extended bulk card attachments view. Plus, the tool offers powerful filter and search capabilities so you can save views for future use. The Bulk Actions Power-Up saves you from wasting time doing repetitive tasks.
💰 Pricing: The Bulk Actions Power-Up is free to use.
---
📝 Private Notes – Board Utilities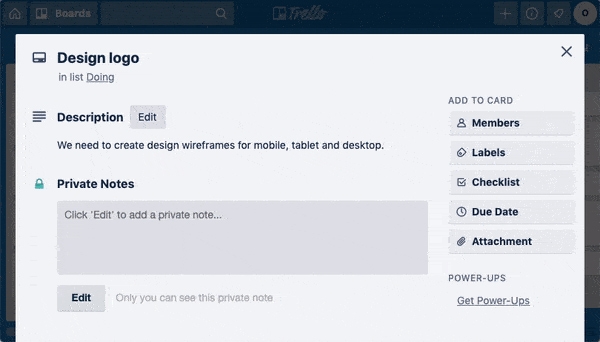 Sometimes you want to be able to make notes on Trello cards, but you don't want anyone else to see them. With the Private Notes Power-Up, you can store personal notes on Trello cards for only you to see.
Wondering how to power up your to-do list and add context to tasks? You can use the Private Notes Power-Up to write yourself private to-do lists, leave secure notes on boards shared with external clients, store customer support notes such as tickets, bugs, requests, or issues, and add private updates to shared team boards. So power up your list by adding private notes!
💰 Pricing: All Trello users start on a 14-day free trial of the Private Notes Power-Up and you can upgrade to an annual billing plan or monthly billing plan at any time. The annual billing plan costs $0.99 per month per user, and the monthly billing plan costs $2 per month per user.
---
💬 Slack – Communication & Collaboration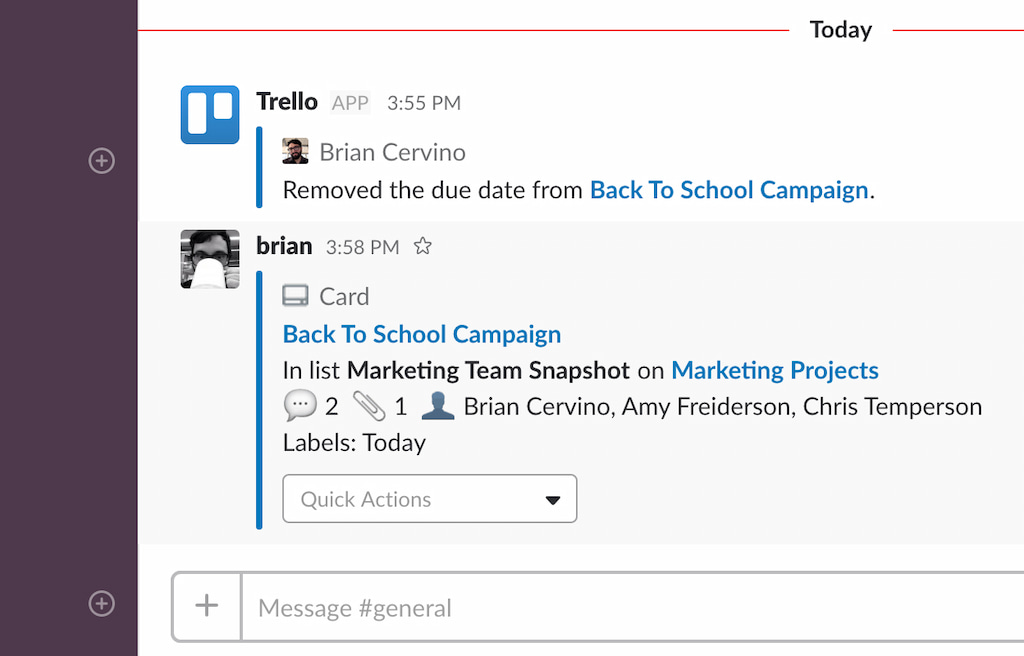 Transform Slack into the ultimate productivity tool with the Trello Slack Power-Up. It makes it easier than ever to share ideas and ensure that tasks are completed on time. The Power-Up allows you to share information with your team or receive project feedback by sending Trello cards to Slack channels. Additionally, you can set up configurable alerts that automatically notify Slack channels for activity within Trello at the board, list, and card levels.
You can also receive reminders for cards in Slack, or set reminders for a team member so no tasks slip through the cracks. Finally, you can turn team brainstorms into actionable tasks by attaching Slack conversations to Trello cards. The Slack Power-Up transforms Trello into a powerful collaboration tool that you and your team will wish you started using sooner!
💰 Pricing: Slack can be used for free, although this plan is limited to messages, ten integrations, and one-on-one calls. The Pro plan, which costs £5.25 per month per user when billed annually, offers all the benefits of a free plan but allows team video calls, unlimited integrations, extensive message history, and more.
---
🧰 GitHub – Developer Tools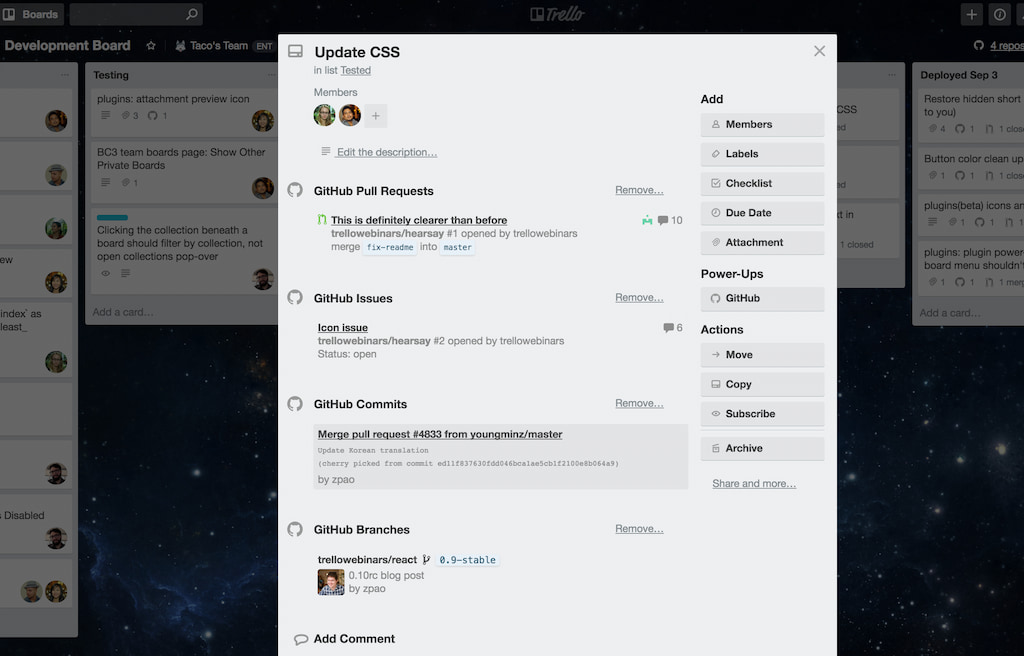 The GitHub Power-Up allows teams to track all activity in GitHub from Trello boards. This enables you to add context and perspective to your codebase by attaching pull requests, branches, and issues to cards. In addition, you can see whether a pull request has merged, the status of checks, and who is assigned to it.
With the GitHub Power-Up, it's never been easier to resolve issues. For example, you can identify cards that haven't passed checks using color-coded badges displayed on the cards. Plus, you can associate multiple GitHub repositories with boards, giving you and your team more flexibility.
💰 Pricing: GitHub offers a free plan, containing basic features for individuals and organizations. However, if you need access to advanced collaboration tools, a team subscription costs $44 per user per year for the first 12 months.
---
📁 Google Drive – File Management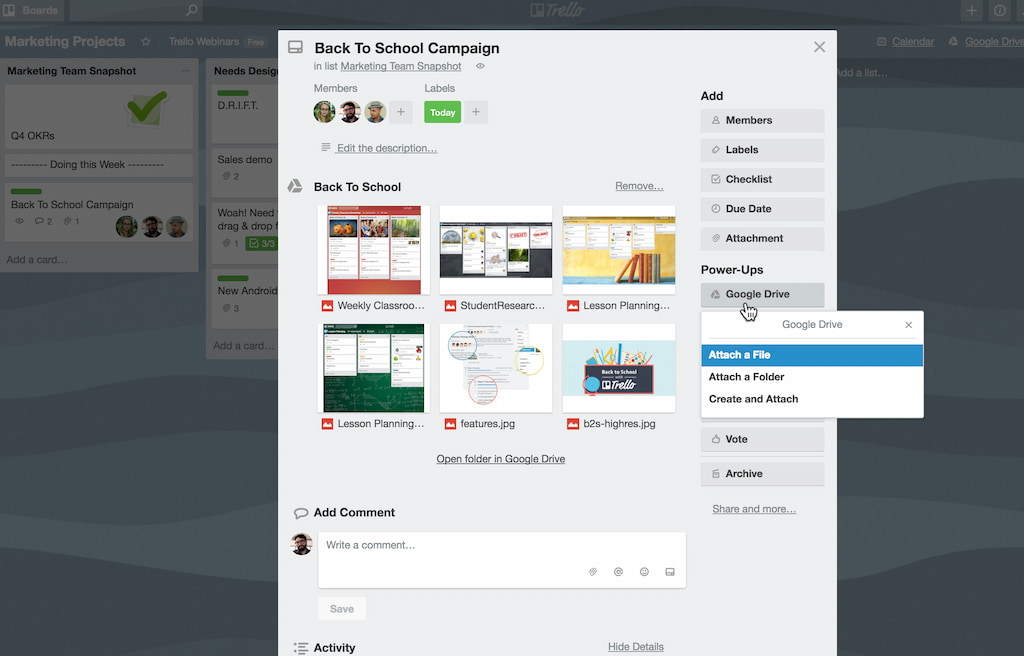 Nothing kills productivity like wasting time hunting for the files you need. The Google Drive Power-Up fixes this problem by enabling you to add files and folders to your Trello cards, giving tasks much-needed context. But that's not all, you can also create documents, spreadsheets, slides, and folders directly from a Trello card, which will be automatically attached to the card. There's no need to waste precious time switching between endless tabs!
Additionally, you can see real-time information and previews for all Google Drive files or folders attached to cards. Plus, in just one click, you can turn your Trello board into an informative Google Slides presentation that contains all the attachments you need to complete a task or project!
💰 Pricing: Google Drive is free to use when you have access to a Gmail account. However, storage is limited when you use a free plan. Consequently, you may consider subscribing to one of Google's paid plans. There is the Business Starter plan for £4.14 per user per month, where you receive 30GB cloud storage per user, secure and custom business emails, and 100 participant video calls. The Business Standard plan costs £8.28 per user per month and includes secure and custom business emails, 150 participant video calls and recording capabilities, as well as 2TB of storage per user.
---
🧑 Expiration Reminder – HR & Operations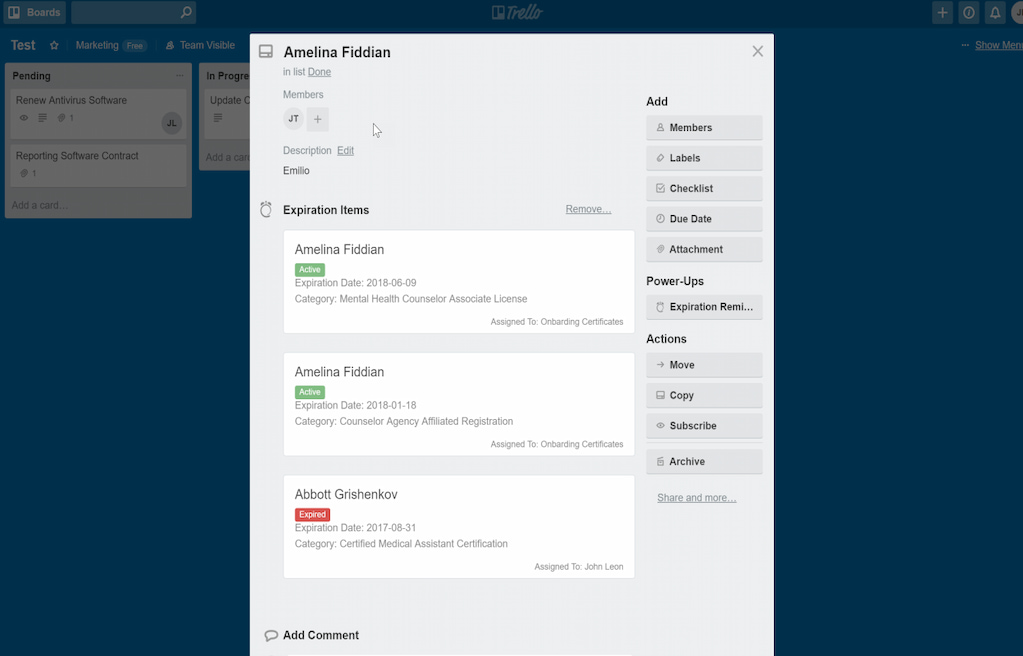 Say goodbye to Excel sheets and endless PDF documents that are difficult to track down. The Expiration Reminder Power-Up enables you to automatically track the expiration dates for everything from contracts, employee certifications, software licenses, and insurance. The Power-Up allows you to store all information centrally and sends email and SMS reminders when items are close to their expiration dates. You'll never miss an expiration date again!
💰 Pricing: Expiration Reminder offers various pricing plans. The Deluxe plan costs $39 per month and allows you to track 1,000 expiration dates. You can learn more about Expiration Reminder's pricing on its website.
---
💻 Jira – IT & Project Management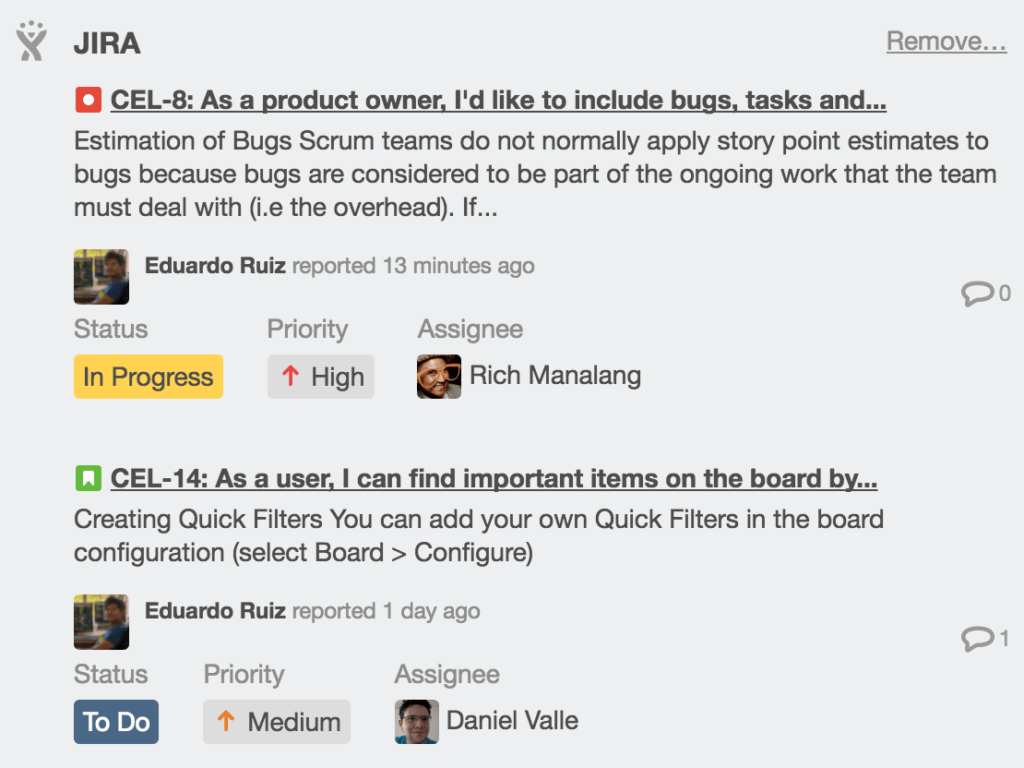 Jira is an issue-tracking application that tracks bugs and offers agile project management capabilities. The Jira Power-Up for Trello makes collaboration easier. For example, you can link Jira issues to Trello cards, view important issue information in one place on the detailed card view, determine if issues are completed at a quick glance, and quickly jump to your Jira project by creating a link on your Trello board.
💰 Pricing: Jira offers a free plan, which is perfect for small teams looking to plan and track work efficiently. However, if you require more of Jira's advanced features, the standard plan costs $75 per month for ten users when billed monthly.
---
📱 MailChimp – Marketing and Social Media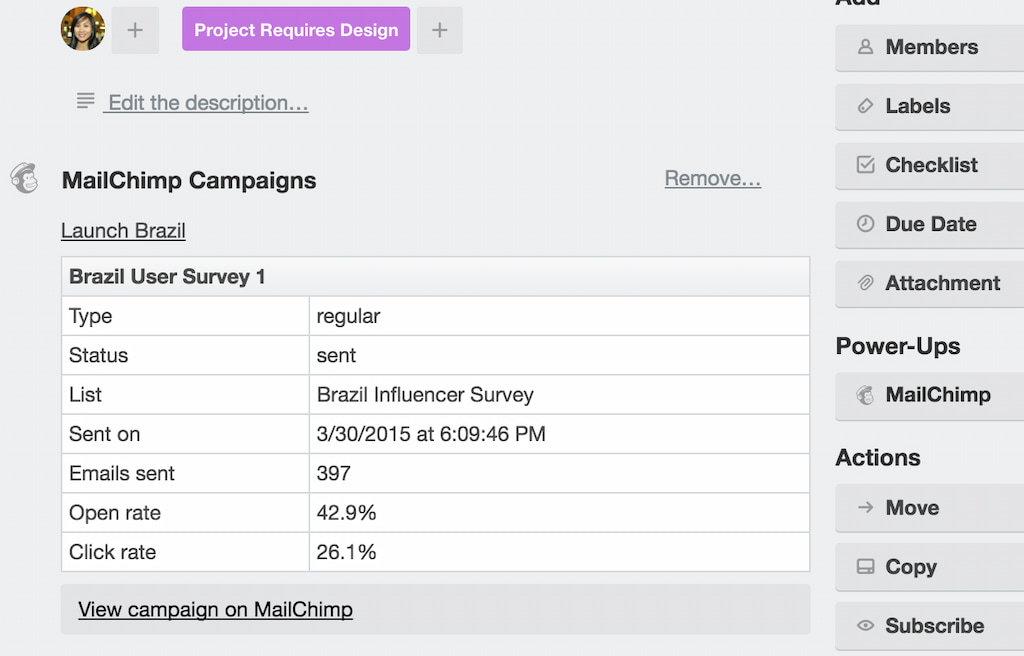 MailChimp is one of the most popular email marketing platforms available today. The MailChimp Power-Up for Trello allows you to easily plan and track email campaigns in one central location. You can share and collaborate by attaching campaigns to Trello cards and follow the results once they've gone live, without having to waste time switching between different apps!
Plus, you can provide feedback on layouts and template designs within Trello. Integrating MailChimp and Trello enables you and your team to collaborate effectively to improve the performance of all-important email marketing campaigns without all the tab switching!
💰 Pricing: MailChimp offers a free plan with limited features, including marketing CRM, a website builder, a MailChimp domain, and forms and landing pages. Other available packages include the Essential plan for $11 per month and the Standard plan for $17 per month.
---
💡 Personas – Product and Design
If you're devising a new product or service, you need to think about who you should be targeting. The Personas Power-Up for Trello allows you to build an understanding of buyer and user personas within your Trello boards, lists, and cards. In Trello, you can document key characteristics of your target users, upload avatar images for easy identification, mark primary personas, and reorder personas to make it clear exactly who your product should be targeting.
Additionally, the Personas Power-Up for Trello allows you to assign personas to different Trello cards, order Trello lists by customer value, and share personas with relevant teams and stakeholders, without ever leaving Trello.
💰 Pricing: Personas app is currently free to use and in beta testing for a limited time.
---
💰 Salesforce – Sales and Support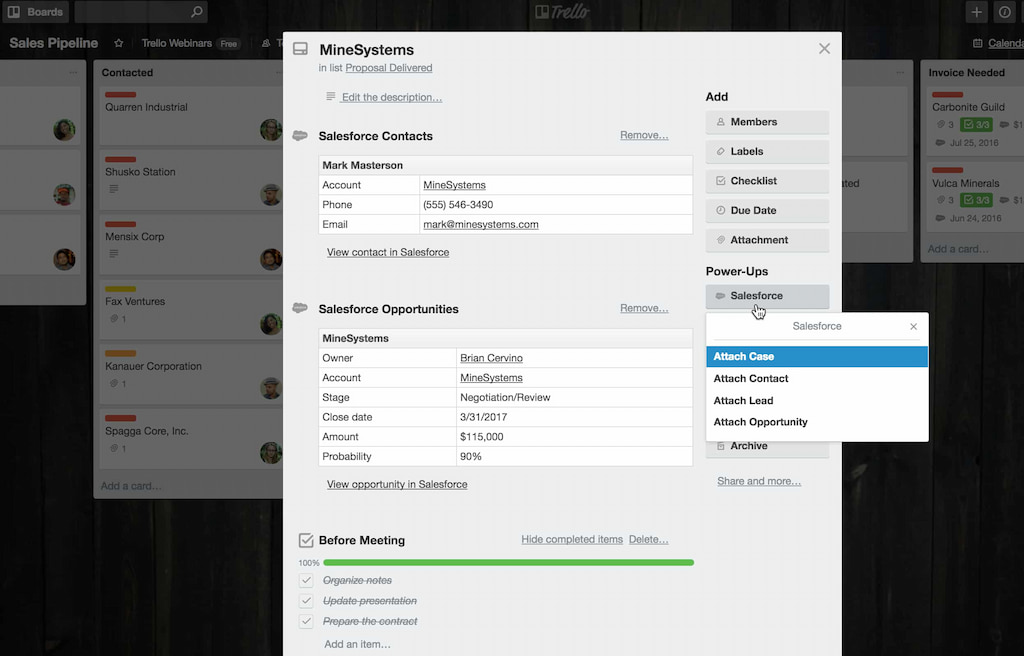 The Salesforce Power-Up brings all the information you need about opportunities, leads, contacts, and cases directly to your Trello cards. In just a few clicks, see how healthy a sales pipeline is and dive into available opportunities by viewing the owner, stage, amount, and more, without ever leaving Trello!
💰 Pricing: The best-suited Salesforce pricing plan depends on how you want to use the platform, as it has a plethora of useful features. You can learn more about Salesforce pricing on its website.
---
Conclusion: Trello Power-Ups Simply Rock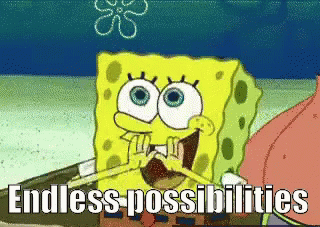 When it comes to Trello Power-Ups, the possibilities are almost endless. With dozens of Power-Ups to choose from, there isn't much you can't do! Installing Power-Ups in Trello is a great way to add more functionality to the platform and consolidate all of the tools you use in one easy-to-access place. So whether you're looking for a work hours tracker, sales management platform, communication tool, file management application, or email marketing tool, you'll find the best Trello Power-Ups to fit your needs.
Check out our articles on Trello!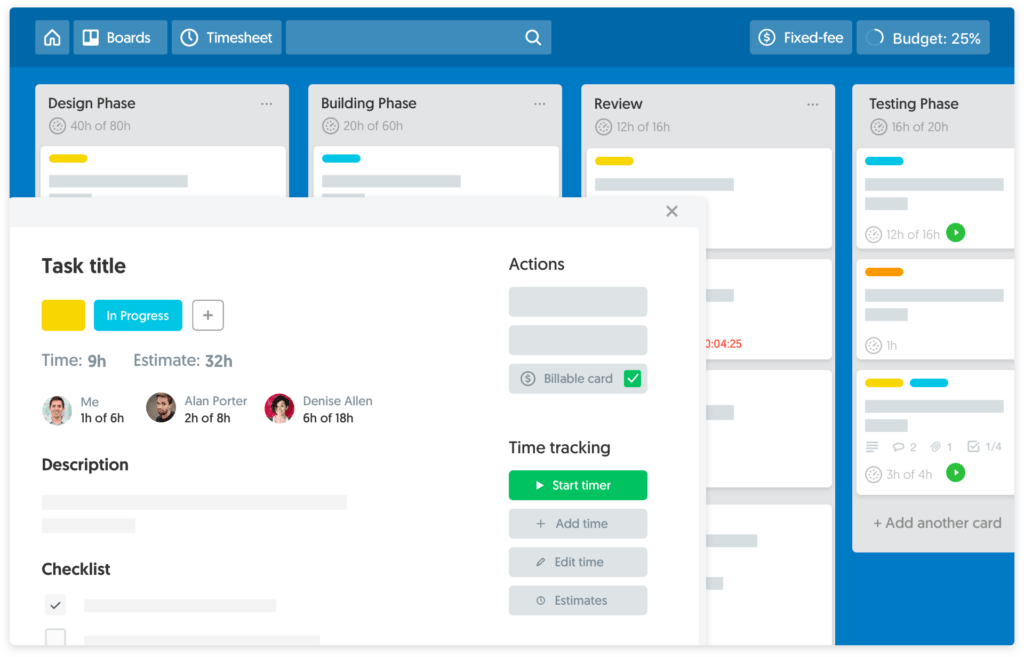 Use these Trello time tracking tools to turn your project board into an all-round software solution for your business needs.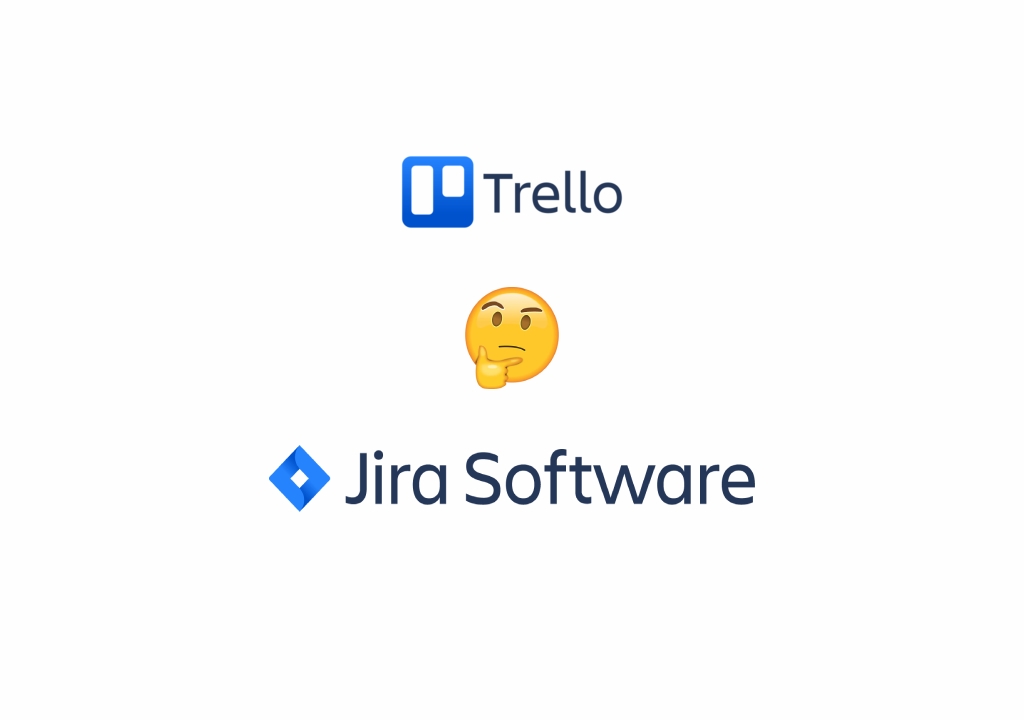 Trello vs Jira: picking between two top project management tools is hard but, in this article, we provide some insight into both of them for you to decide!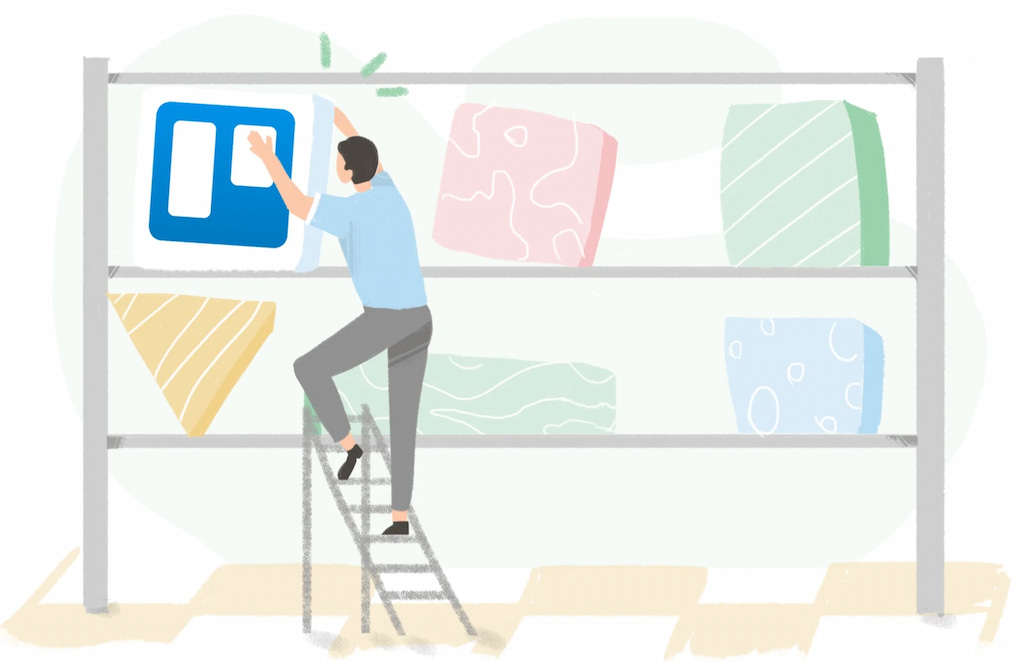 Trello is widely known and used but what makes it so popular? Learn in this article.