Trello is a project management tool that makes working on projects and measuring progress a breeze. With a simple kanban board style, the software shows users everything on their to-do list and at every stage of completion from 'writing' to 'proofreading' or whatever your steps would usually be.
What Trello doesn't offer users, though, is a way of tracking the amount of time spent on each task or project. For freelancers carrying out client-driven projects and managers tracking employee productivity, time tracking is essential. How does Trello time tracking work exactly? Is there a way to do it natively or via third-party apps?
While Trello might not offer time tracking, it supports many tools that do (including some of the best productivity apps and best time and attendance software). What follows is a list of our top 10 Trello time tracking integrations.
Key Elements for Successful Time Tracking:
Real-time time tracking integration: These integrations seamlessly initiate, pause, and complete time tracking features within the Trello platform, enabling accurate time allocation and progress monitoring.
Task and project categorization: Effortlessly categorize tasks and projects within Trello boards and cards for enhanced organization and focused work.
Collaboration and communication: Access integrations that promote team communication, enriching collaboration among team members.
Cross-platform synchronization: Streamlined functionality that integrates seamlessly with various tools and platforms, ensuring a cohesive and efficient project management environment.
User-Friendly Accessibility: The integrations ensure easy access and utilization of time tracking features across different devices and platforms.
Our Approach to Time Tracking Enhancement
Our approach focuses on evaluating and highlighting the top Trello Time Tracking integrations to enhance task management efficiency. We provide insights into seamlessly integrating time tracking into the Trello platform, ensuring your projects and tasks are managed effectively.
---
Trello Time Tracking Tools
Everhour – Best for Teams and SMB
💻 Platform: Cloud-based, iOS (beta)
💰 Pricing: Free plan, Lite plan: Monthly – $6/month; Yearly – $5/month, Team plan: Monthly – $10/month; Yearly – $8.50/month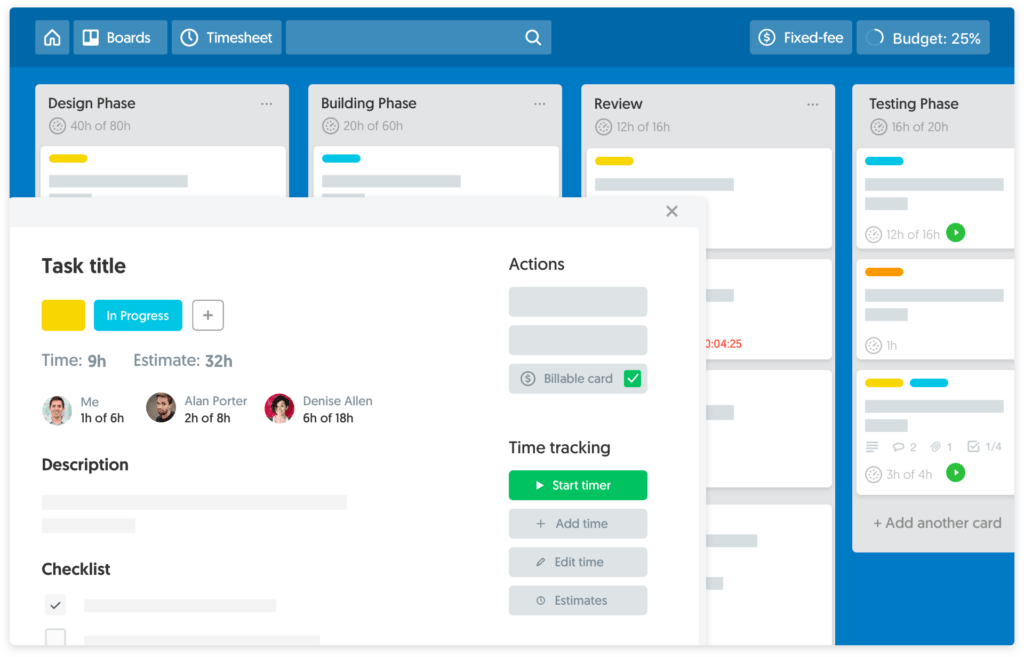 Everhour is first up on our list, offering Trello users one of the best time tracking apps to use within the software, and one of the best Trello time tracking integrations. You can use this time tracker directly in the Trello interface, so there's no need to switch tabs and slow your device down.
Trello's minimalist aesthetic is perfect for task management and project tracking, but wouldn't it be even better if you could track the time you spend within the cards? With Everhour, you can.
When you download this tool, it'll plug right into your existing Trello interface, extending the functionality to include time tracking, project budget estimates, and report creation. Time tracking in Trello doesn't get much easier than it is with Everhour as it employees only the best time tracking practices.
The quick setup allows you to instantly sync up all of your Trello projects so you can start tracking time in your Trello cards without losing a second. It's intuitive, too, so teaching your staff or team members how to use it won't require a day-long tutorial or ongoing training.
Once you and your team are all set up, you can assess your time data compared to the estimates you created. This will give you a clear idea of whether you're progressing according to schedule, or if you need to speed things up to complete a project on time.
On the macro level, you can use Everhour in Trello to create detailed reports with custom fields that will give you insights into how productive your team members or employees have been over a week, a month, or a year.
✨ Features
Track total time taken for tasks and projects
Create time estimates to track work efficiency
Set budget in hours or money
Access to all Everhour features through the website
---
Timely
💻 Platform: Android, iOS
💰 Pricing: Starter: $10/month (monthly), $8/month (yearly), Premium: $18/month (monthly), $14/month (yearly), Unlimited: $26/month (monthly), $20/month (yearly)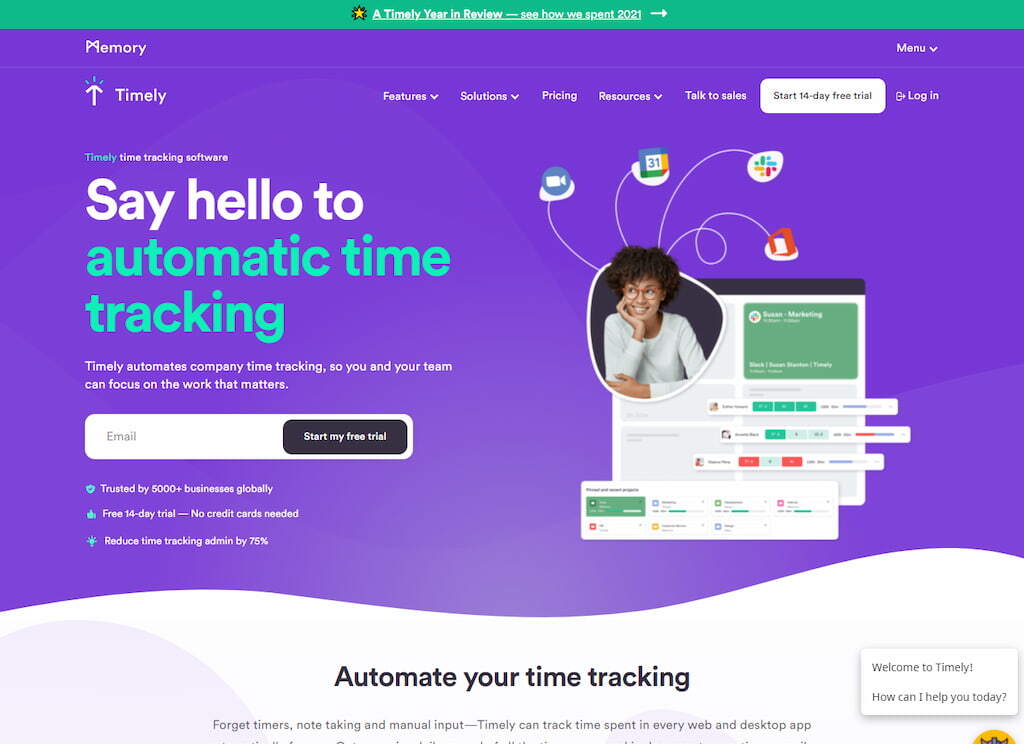 With Timely, you can adorn your Trello interface with a variety of extra features, from timesheet creation tools to automated time tracking. These additional features complement the task-tracking functionality of Trello and help you stay on top of your time whatever it is you or your team are working on.
If you want accurate time-tracking to form part of your everyday work setup, then Timely is an excellent way to introduce it into your current Trello dashboard. The powerful AI behind the software ensures that you get precise time-tracking for your payroll or client projects.
Timely integration with Trello will also provide you with a 'private memory timeline' in which you can see how much time you spent on each card at a glance.
✨ Features
AI-powered time tracking that works with Trello cards
Easy timesheet creation with Trello data
Private memory timeline for tracking time spent on completed tasks
---
TimeCamp
💻 Platform: Chrome, Microsoft Edge
💰 Pricing: Free; Basic: $7/month (monthly), $5.25/month (yearly); Pro: $10/month (monthly), $7.50/month (yearly), Enterprise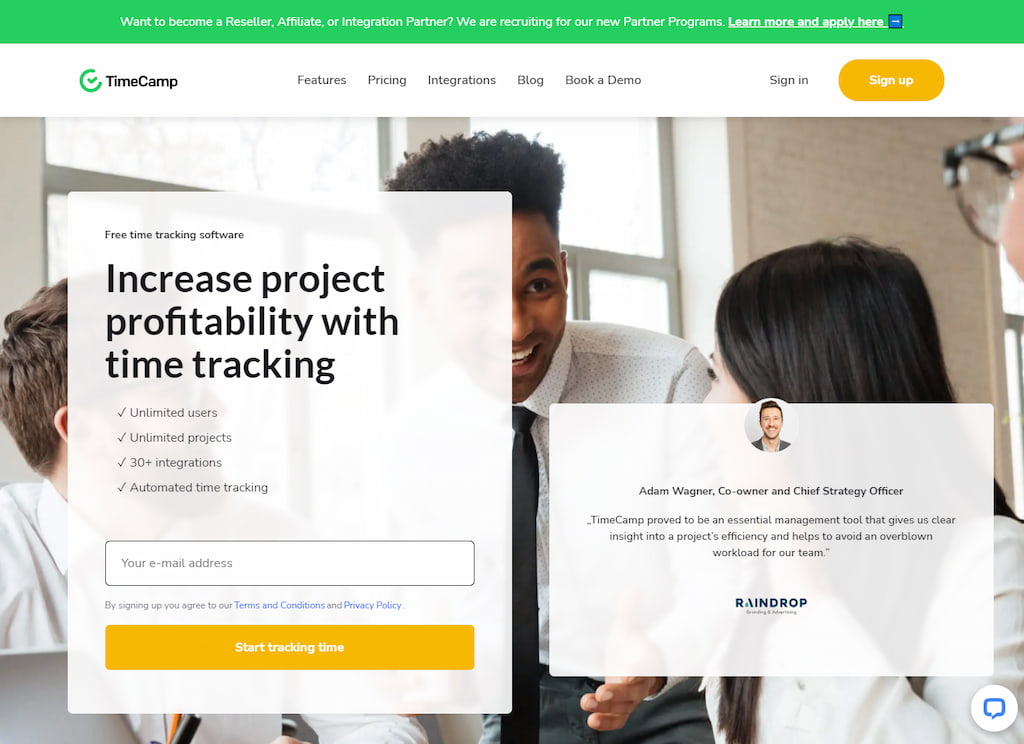 You can install TimeCamp as either a plugin or a Chrome extension, so it can work for you whatever your setup is.
This tool lets you track the time you spend on Trello cards and boards with an added timer, and with this data you can create accurate client invoices and pay your employees for every billable hour and minute. You can either set the time tracking feature up before you start work on a project, or add the time in manually after you've completed it.
TimeCamp app also acts as a Trello reporting plugin, presenting you with individualized reports showing you how many hours and minutes each of your employees worked.
✨ Features
Manual and automatic time tracking
Works as plugin and browser extension
Individual time reports
---
Pomodone
💻 Platform: Mac, Windows, Linux, iOS, Android
💰 Pricing: Lite: $4.96/month (monthly), $3.72/month (6 months), $2.48/month (yearly); Ultimate: $7.44/month (monthly), $6.20/month (3 months), $4.34/month (yearly)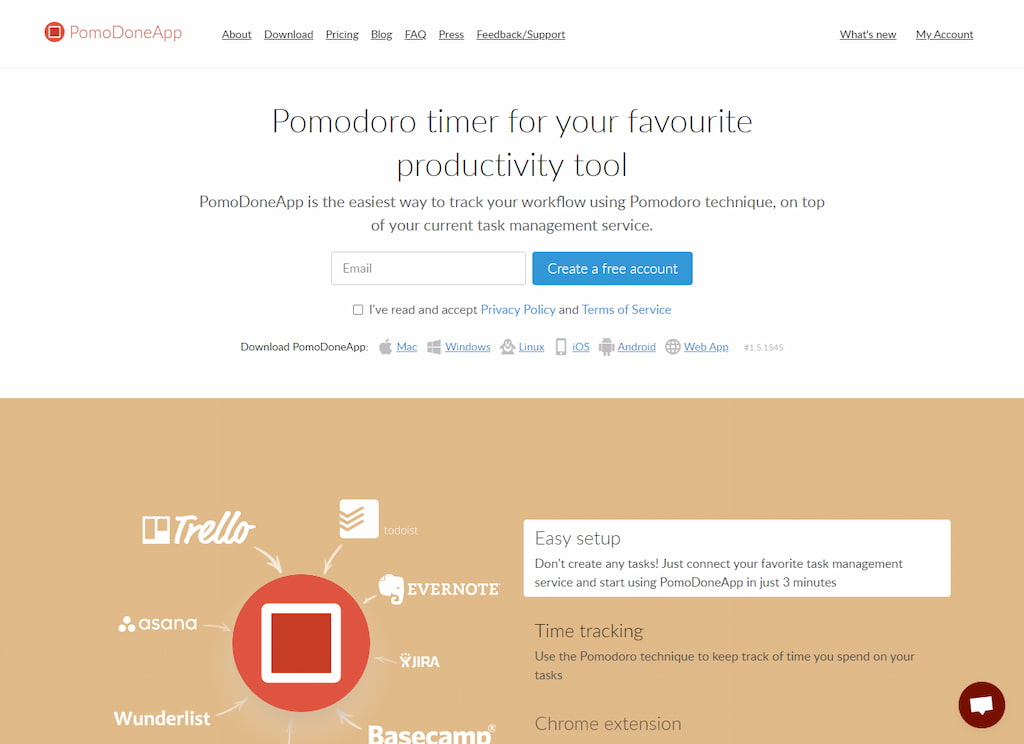 Adopting a slightly different approach, Pomodone borrows from the popular productivity hack, the Pomodoro method, to deliver precise time tracking in bite-size chunks. If you or your team love working on tasks in short bursts, why not pair Trello with Pomodone so you can maximize your overall output?
Pomodone will paint you a clear picture of how much time you and your employees spent on various tasks using the Pomodoro method as a guide. This is a simple way to track time and make the most of the productivity technique.
✨ Features
---
ClickTime
💻 Platform: Chrome, Firefox, Microsoft Edge
💰 Pricing: Starter: $13/month (monthly), $10/month (yearly); Team: $17/month (monthly), $13/month (yearly), Premier: $28/month (monthly), $24/month (yearly), Enterprise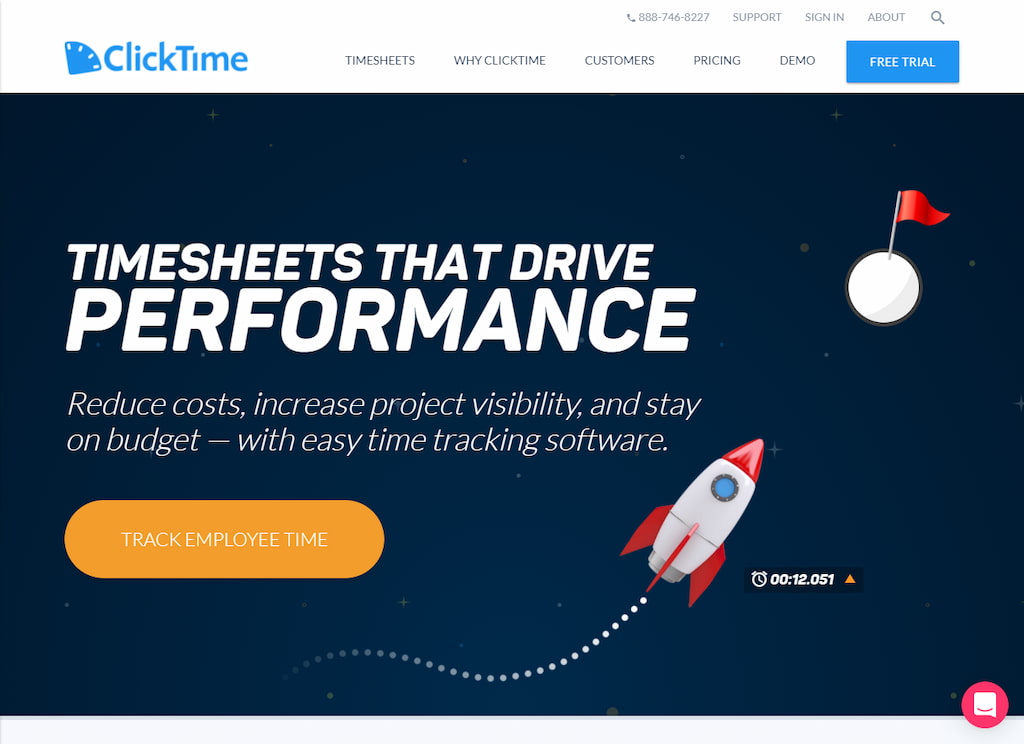 Try ClickTime if you're interested in a full time-tracking package which integrates with Trello. With it, you can benefit from customizable reports, budget management, and so much more.
If you're looking to fill out your Trello interface with accurate time tracking functionality along with other useful indicators of progress, then ClickTime could be the right solution for you. Offering more than 80 pre-built reports, easy analytics, and budget estimates ClickTime will turn your Trello into a project management powerhouse.
✨ Features
Access to 80+ reports
Analytics
Budget estimates
Time tracking
---
Planyway
💻 Platform: Android, iOS
💰 Pricing: Free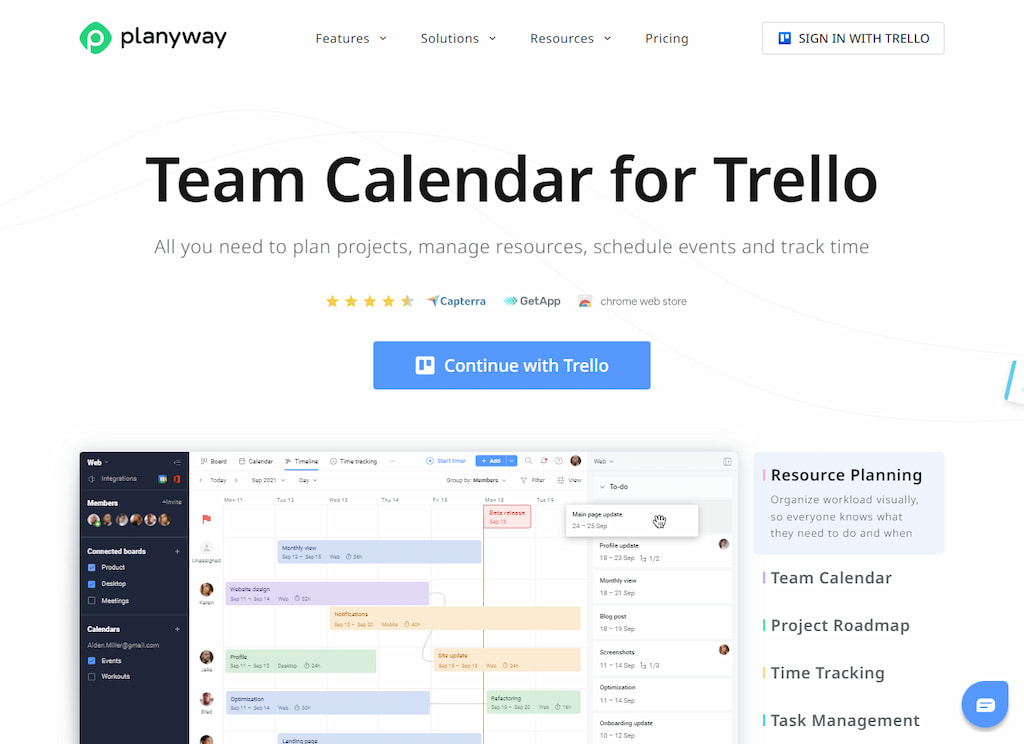 Planyway is your all-encompassing tool time-tracker that'll add plenty of features and functionality to your Trello boards. Specifically, this time tracker for Trello lets you track time spent and use that information to fill out accurate timesheets. You can compare estimates with real data, and export all of the relevant information for detailed reports you can use to evaluate individual or team performance.
With Planyway you can add manual or automatic time tracking to any of your Trello cards, view your timesheet within the Trello interface, and assess ongoing performance through timelines and reports.
✨ Features
Manual and automatic time tracking
Detailed reports from exported data
Timeline of performance according to hours worked
Time estimates
---
Zistemo
💻 Platform: Android, iOS
💰 Pricing: Starter: $15/month (monthly), $158 (a year); Pro: $35/month (monthly), $370 (a yearl), Enterprise: $55/month (monthly), $580 (a year)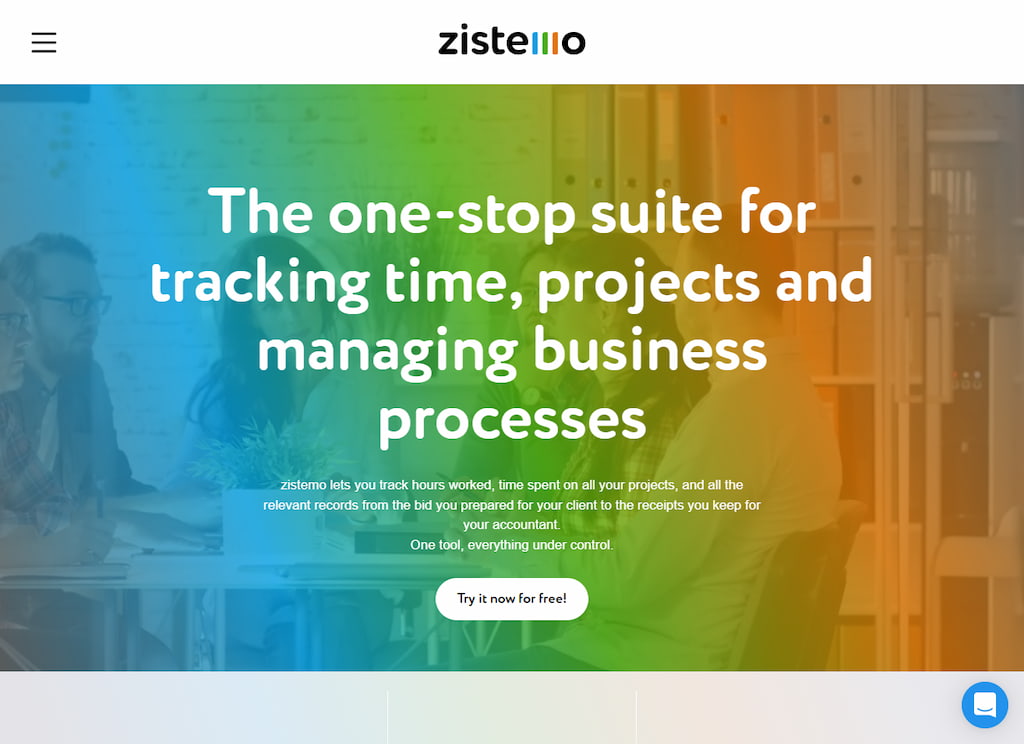 Zistemo brings visual flair to Trello in a way that few time-tracking solutions do. If you're looking for a real Trello overhaul to get your team moving in the right direction, then Zistemo might just have everything you need.
For many, color-coding tasks and projects makes sense. With Zistemo, you can color-code your current tasks so you know if you have time aplenty or the clock is running down.
You can also create budgets for your work within Trello, so you can measure performance against your initial expectations. This makes hitting deadlines much easier, and gives you useful data to go off regarding employee productivity. You can even create invoices in Trello when you use it with Zistemo, adding another important part of your workflow to your software.
✨ Features
Color-coding
Budget estimates
Invoices creation
Real-time data syncing
---
Hubstaff
💻 Platform: Chrome
💰 Pricing: Free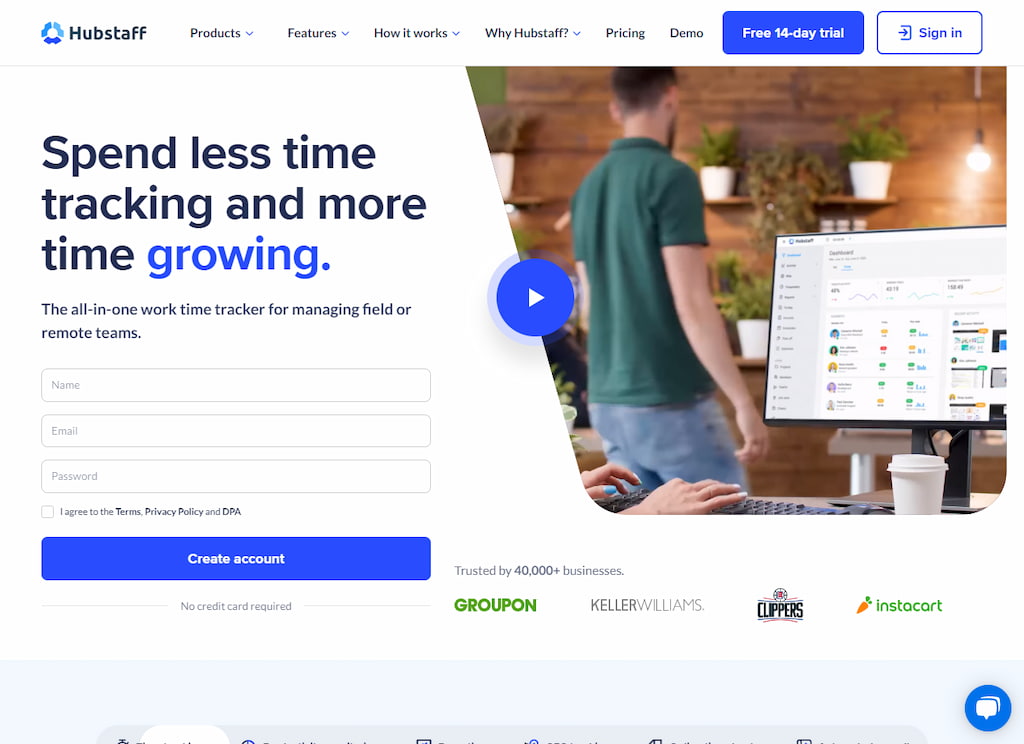 Hubstaff's Chrome extension is perfect for holding your employees accountable for the hours they spend on each task or project. If you and your team work remotely, and you want to ensure maximum productivity, time-tracking reinforced with regular screenshots is an excellent way to keep everyone on the same page.
As well as regular screenshots, the Hubstaff extension also offers timesheet creation and employee payroll features. The time-tracking is automatic, and will provide you with all the data you need to pay your employees accordingly.
✨ Features
Regular activity screenshots
Timesheet creation
Payroll
Automatic time-tracking
---
TMetric
💻 Platform: Cloud-based
💰 Pricing: Free; Professional: $5/month (monthly), $50 (a year); Business: $7/month (monthly), $70 (a year)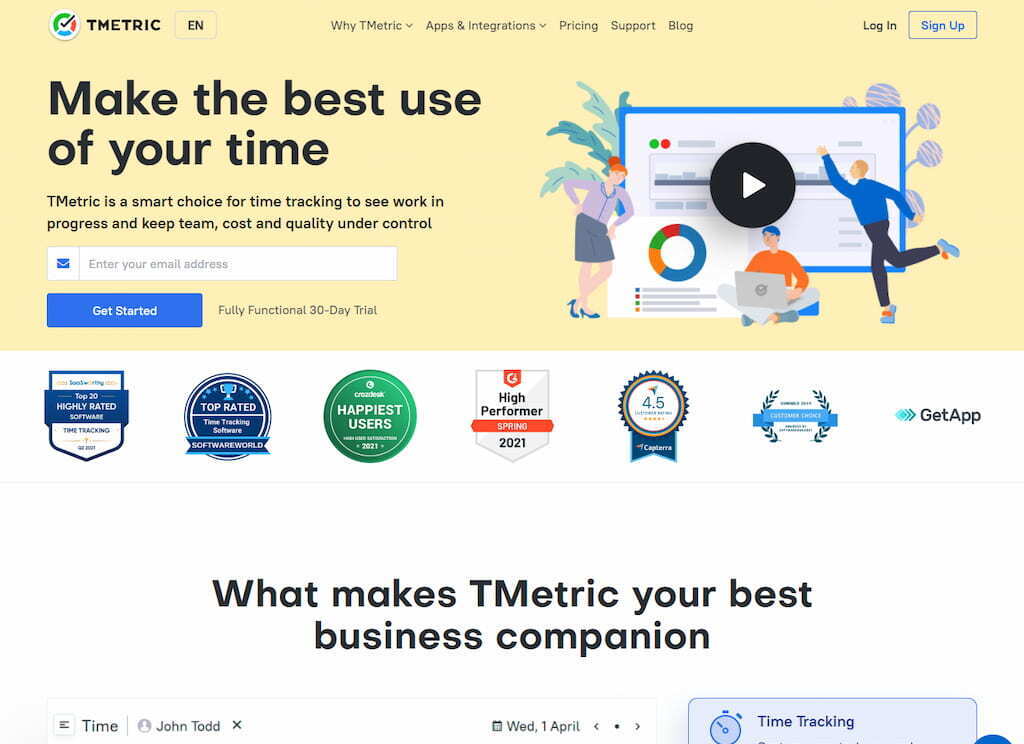 TMetric is for you if you're looking for a simple solution to simple problems. The tool adds a timer button to your Trello cards, which gives you the ability to track time with a single click. You can also add notes and tags which can help you track your projects and categorize them.
With the information you collect with TMetric app, you can create visual reports to evaluate worker performance and create accurate invoices for your clients.
✨ Features
Visual reports
Simple time-tracking integration
---
Assista
💻 Platform: Built into Trello
💰 Pricing: Free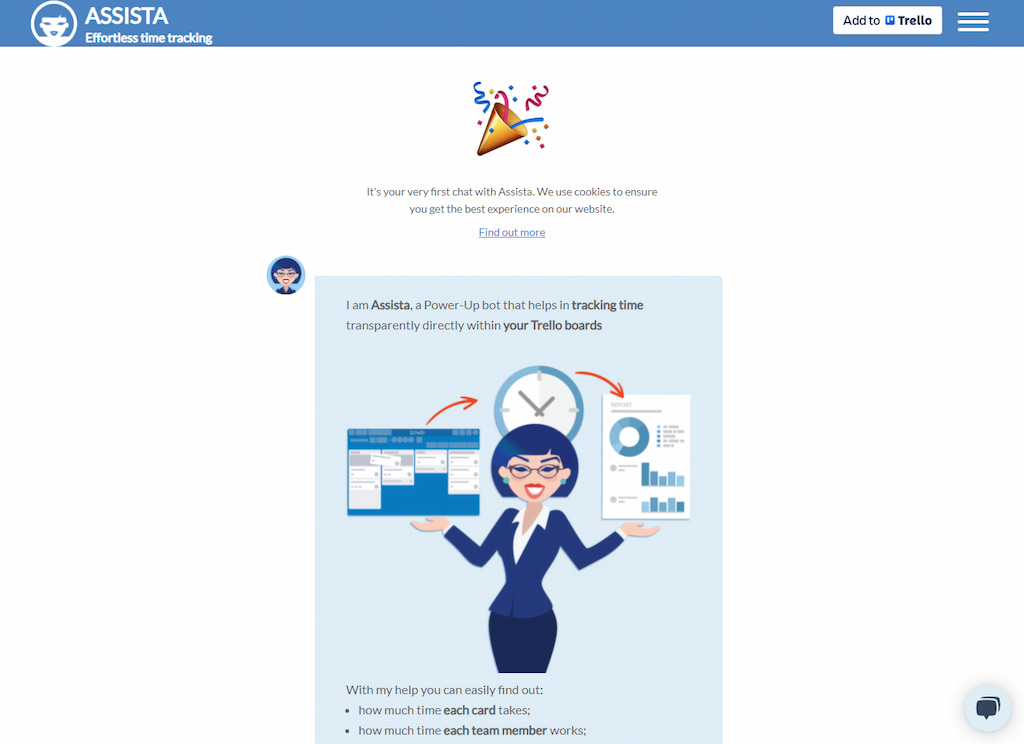 If you're looking for assistance with time-tracking, why not give Assista a go? This Trello power-up bot plugs into your setup and provides you with a way of tracking time without all of the numbers clogging up your simplistic interface. The time tracking Trello tool automatically detects how much time has been spent on each task based on how quickly it moves from one list to another.
The bot also goes the extra mile and creates detailed reports which you can view after the day's work is done. You'll also have access to information such as who worked on each task and how much time they each spent.
✨ Features
Automatic time-tracking
Detailed reports
Information on individual employee activity
---
Bonus Free Trello Time Tracking Tools
If you're only interested in free Trello automatic time tracking tools, your best bet is to either install one of the Trello Power-Ups, or pick from one of the options outlined below:
YoCoBoard: a Chrome extension that lets you time your Trello tasks, clocking in and clocking out as and when you need to.
ActiTIME: has a free plan and integrates with Trello for basic time-tracking features.