Sync New Asana and Trello Projects Faster
August 8, 2019
We are brushing up sync for Asana and Trello integrations that make the whole process easier and faster.
How it worked before
When you added a new project in Asana or a board in Trello or had some projects unsynced, you had to open the task/card details, click to connect/sync manually to see the timer and other embedded functionality.

The other workaround was to open the integrations page in Everhour and resync the appropriate integration.
To speed up the process, we needed to trace the unsynced project while opened and run the sync instantly.
How it works now
Everhour will take a couple of seconds to trigger the updates and the timer will be shown spot on. Stay updated by default sync of the project and avert the steps which slow down your workflow.
This is how it looks in Asana: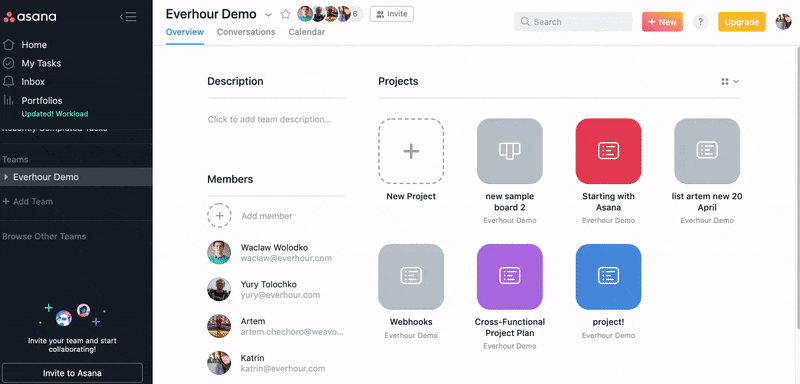 This is the view from Trello: