Many organizations use the project management tool Asana to help teams stay on track, organize projects and adhere to deadlines. The platform allows users to organize their to-do lists into tasks with defined due dates and prioritization tags. However, there is no Asana time tracking feature. How does one manage the tasks without time tracking?
In this article, you'll find out how to accurately track time in Asana by integrating it with an efficient time tracking tool.
---
Does Asana Have Time Tracking?
If you're asking yourself, 'does Asana have time tracking?', the answer, unfortunately, is no. Asana does not offer its own time tracking features.
However, don't despair – you can effortlessly track time in Asana by integrating the platform with an external time management tool. The good news is that there are plenty of timesheet apps to choose from, all with useful features.
Time tracking solutions provide a possibility to log the time spent on Asana tasks. Depending on a tool you choose, you can always have access to the logs via a dashboard, a timesheet or a report.
Time tracking offers several benefits to businesses of all sizes. Using time tracking software:
Boosts team performance by keeping employees on track
Promotes a sense of urgency around looming deadlines
Improves the accuracy of quotes and billing, ensuring your organization is charging the correct amount for the work completed
Gives users access to detailed reports allowing them to see much time has been spent on various tasks and projects
Improves personal accountability in the workplace
No longer will team members think the amount of time they spend on tasks is irrelevant — they'll be wondering why they didn't use time tracking sooner!
---
What is the Best Way to Track Time in Asana?
Because there is no in-built Asana time tracking feature, you should consider using the Everhour time tracking integration with Asana.
If you're already using Asana or its alternative, the installation process couldn't be easier. In just a few clicks, you can add the Everhour integration to your Asana interface. The good news is that you can subscribe to a free plan so you can get to know the features to see if they are right for you.
All that's left to do is explore how Everhour integrates with Asana and delve a little deeper into the features available.
---
How Does the Asana Time Tracker Works?
Step 1: Create your Everhour account.
Step 2. After signing up, install the Everhour time tracker extension. The browser extension injects time tracking controls directly into the Asana web interface.
Installing the extension is absolutely crucial for integration. To ensure you have access to all of the beneficial Everhour features in Asana, install the browsers extension on all devices you use for work. The browser extension is available on Chrome, Safari, Firefox, Opera, and Microsoft Edge (you can find it among the best Microsoft Edge extensions).
Step 3. When you integrate Everhour with Asana and install the browser extension, all of your projects will automatically sync across all teams and workspaces, apart from personal projects, which cannot be synced and time tracked. The synchronization happens periodically and automatically, so all new projects created in Asana will show up on your Everhour account. Easy!
You can always connect or disconnect, sync or re-sync your Asana account in the Integrations settings.
The video below explains how to integrate Everhour with Asana step-by-step.
---
How Do I Track Time in Asana With Everhour?
To track time in Asana with Everhour, you need to create an Everhour account.
Once you've created an account and installed the Everhour extension for your chosen browser, you can track your time within Asana. Your tasks will now contain a "start timer" button, an "add time" button, and a project budget percentage, showing how much of your budget has been used.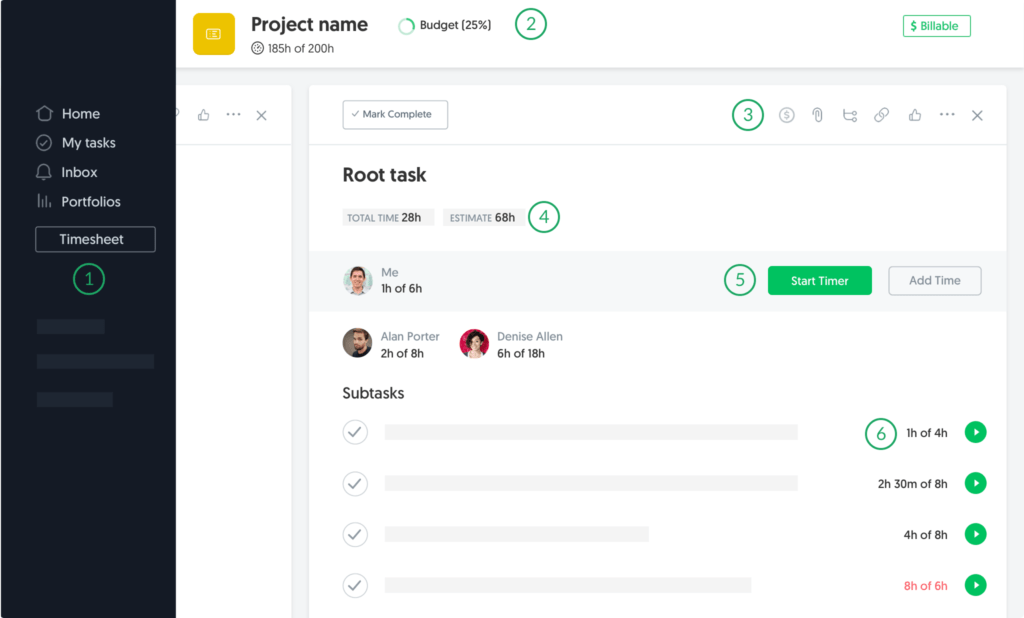 How do I add estimated hours to Asana?
Adding estimated hours to Asana is super easy: connect Asana with Everhour and give estimates to your tasks, right under the task name. After that, you can see your total estimated hours vs. reported hours if you click "My Tasks".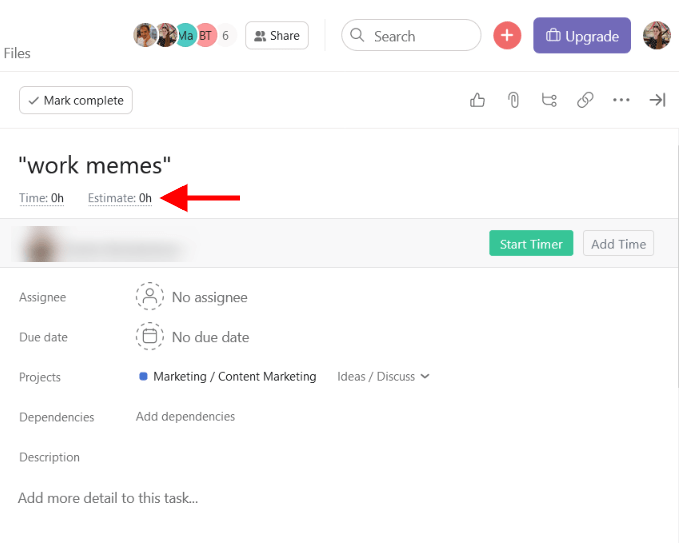 How do I add time in Asana?
You can add time in Asana simply by starting an Everhour tracker. The app will be automatically synced up with your Asana account and you won't have to switch between tabs to monitor it. You can also add time spent on Asana tasks manually.
How do I use Asana timesheets in Everhour?
TImesheets are a valuable feature that enables you to see the work you've done over a chosen period of time. In Asana, click the 'Timesheet' button to open the timesheet window.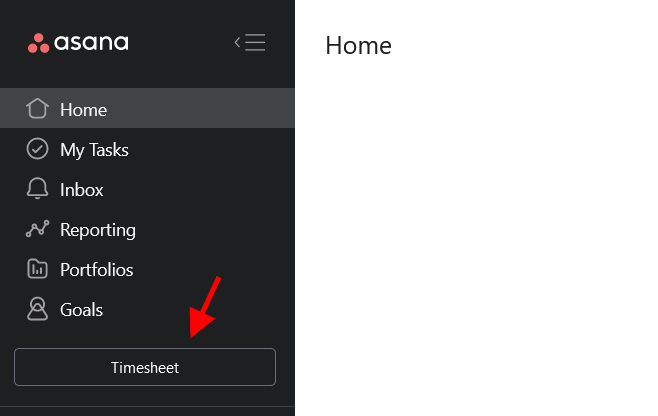 Here, you'll see all of your timekeeping, and you can add previously untracked time and comments to give your entries context. In addition, you can view the Asana timesheets in a daily or weekly format.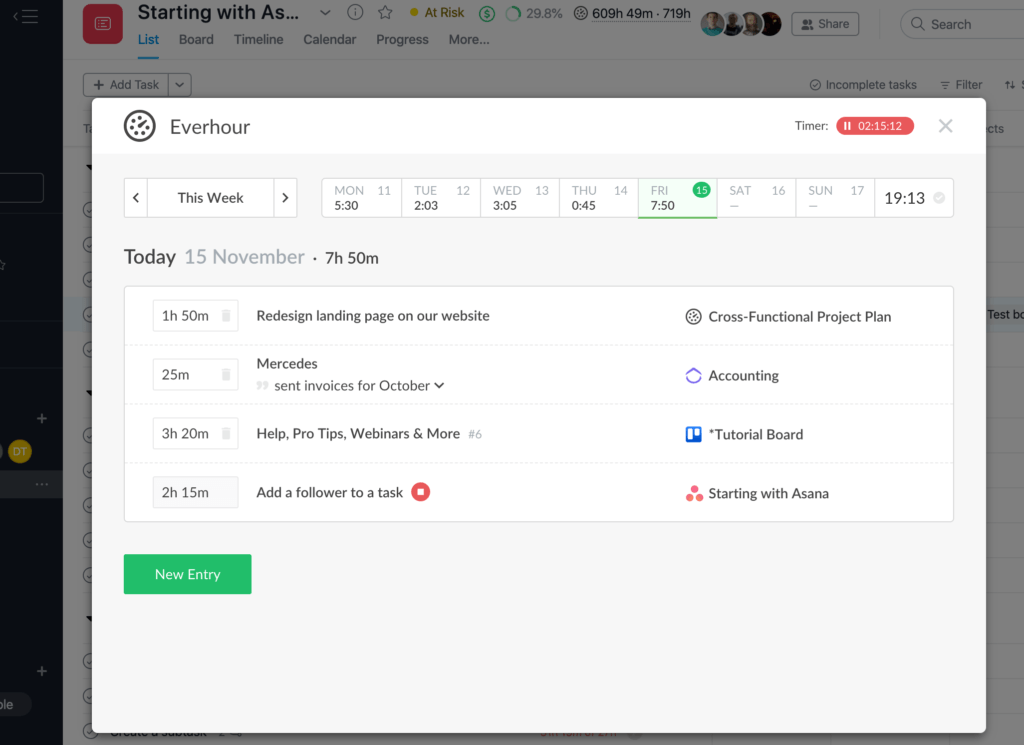 💡 Top Tip: For effective time tracking, there has to be transparency. Employees must accurately record the time spent on tasks on their timesheets. The best way to do this is to encourage users to track time using the timer, rather than manually adding entries. However, if it is necessary for employees to manually input time, ensure that the time added is in line with what they are working on.
Additionally, if they are time tracking using the timer, they should pause it when taking coffee breaks or responding to emails. But hopefully, while the timer is off, they won't let time run away with them too much!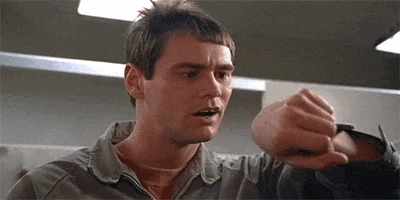 If you're keen to keep track of the time your team spends on tasks such as checking emails, set up an Asana task called 'checking emails' and ask employees to log their time using the Everhour timer.
In Asana, tasks are actionable steps that show who is responsible for an action and a due date. Tasks store all conversations and files, meaning all the information you require appears in one easy-to-access place. Once you integrate Everhour with Asana, you will see a timer, estimate, and reported time next to each task title. The integration also enables you to see total time by section, custom field, or for the whole project.
To track time on tasks using the "Start Timer" button:
1. First, add projects and tasks to Asana.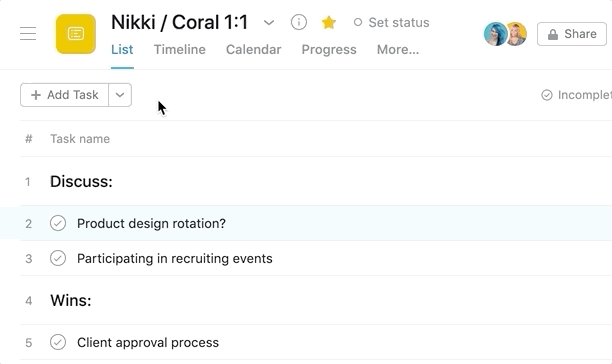 2. Track your time in Asana using the Everhour "Start Timer" button or the "Add Time" button to add time manually, which will appear next to a project or task.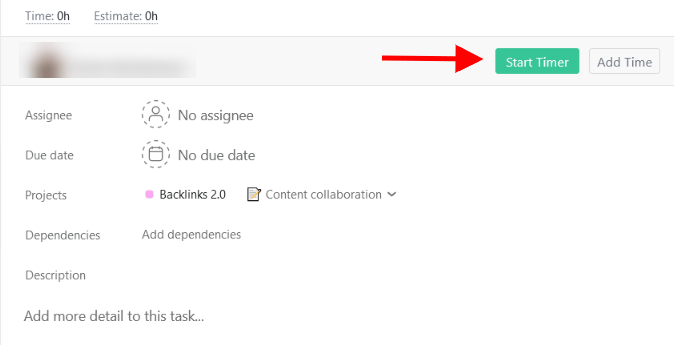 3. Once you have tracked time on a project, you can generate reports based on custom parameters.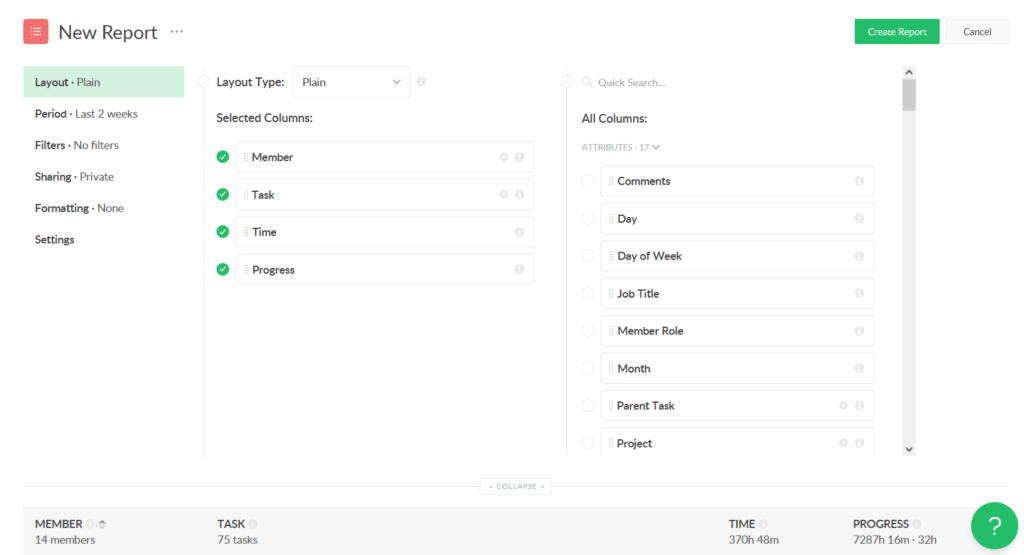 Tracking time on subtasks
You can also track time on a sub-task in Asana. Subtasks break up the work of a task into manageable chunks, enabling you to divide the work between colleagues and track time accordingly. Once created, subtasks function as independent tasks but remain in the same field as the original parent task. Once Asana is integrated with Everhour, you will be able to track time and watch the progress of subtasks without leaving the platform.
To track time on subtasks using the green 'play' button:
1. Add subtasks beneath parent tasks in Asana.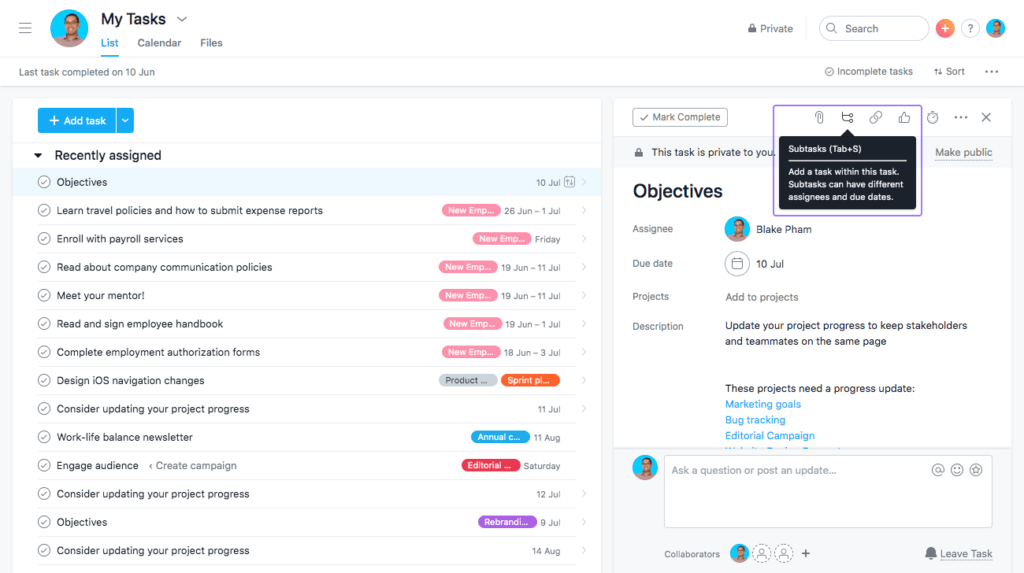 2. Track your time in Asana using the timer icon, which appears as a green button containing the 'play' symbol, which you can find on the right-hand side of the subtask.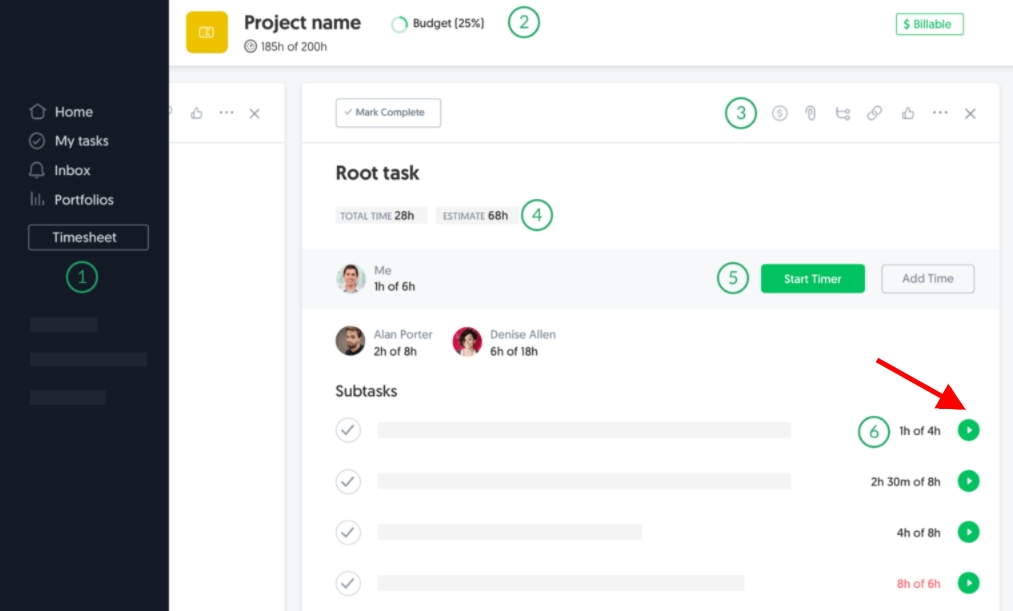 3. Once you have tracked time on a subtask, you can generate reports based on custom parameters.
---
Managing the Time Tracked in Asana With Everhour
Reports in Everhour are highly customizable. If the two are integrated, you can create reports in Everhour using informative data from Asana. For example, you can group data into specific columns, filter project appearance, set up a date range, and apply conditional formatting to ensure the report is digestible.
Columns are organized into several categories:
Attributes: Project, task status, workspace, client, parent task, label
Metrics: Billable time, budget, cost, invoiced time, non-billable time
Custom Fields: Article URL, author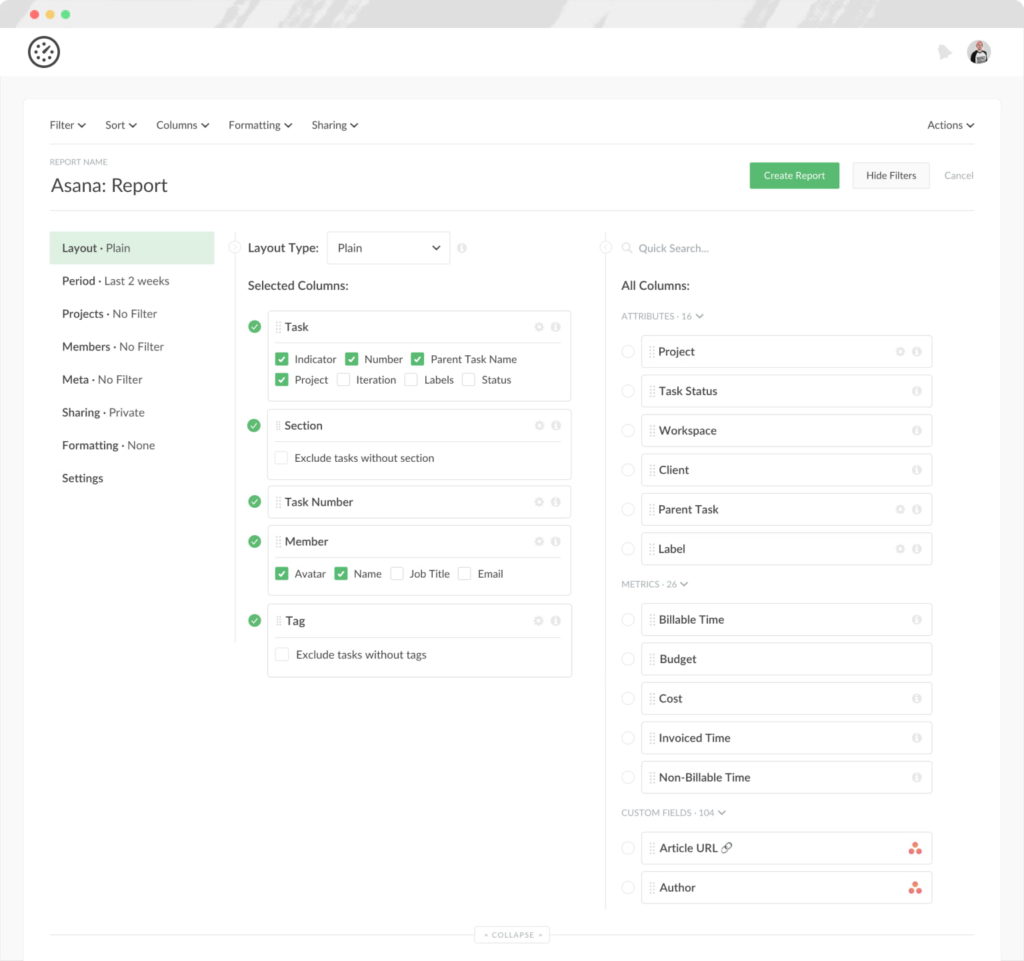 Additionally, each report is sharable, allowing you to share your project reports with colleagues or clients. Users can also choose to schedule reports by email to team members or clients if required.
---
Integrate Asana With Everhour For Effortless Time Tracking
Most companies are aware of the numerous benefits of time tracking. Everhour's Asana time tracking integration allows you to accurately track your progress, estimate tasks, set budgets, and customize reports with ease. If you haven't made the switch to Asana yet, but you're considering it, this Asana project management guide might come in handy.
If you do decide to use Asana, integrating with Everhour is a straightforward process that results in better time management, effective collaboration, increased productivity, accurate billing, and much more. Even better, the features are accessible without leaving the Asana platform. Goodbye, tab switching!