Many people don't realize it, but time tracking is critical for your day-to-day life. Whether you're doing remote work, freelancing, or even a school or home project, keeping track of time can help you be more productive and make better use of your day.
Luckily, learning how to track time is straightforward — for the most part. After all, you're technically just marking the minutes or hours you spent working on a particular project.
But if you're one of those people who love to look at everything from all sides, then you may want something more out of your time tracking. In this article, we'll talk about what time tracking is, why you should do it, and how.
⏰ Why Should You Track Your Time?
The concept of time tracking is simple, but it's a foundational practice that has been used for decades by the most effective people. Whether you're tracking your time for school, work, or personal projects, here are some of the concrete benefits you can gain.
1️⃣ Helps you monitor how much you work
Many people overestimate how much time they're spending on work, which can be bad news. For instance, if you thought it took you 12 hours to finish something when it actually only took 10 hours, there's a high chance that those two hours were put towards unproductive, meaningless, and forgettable activities.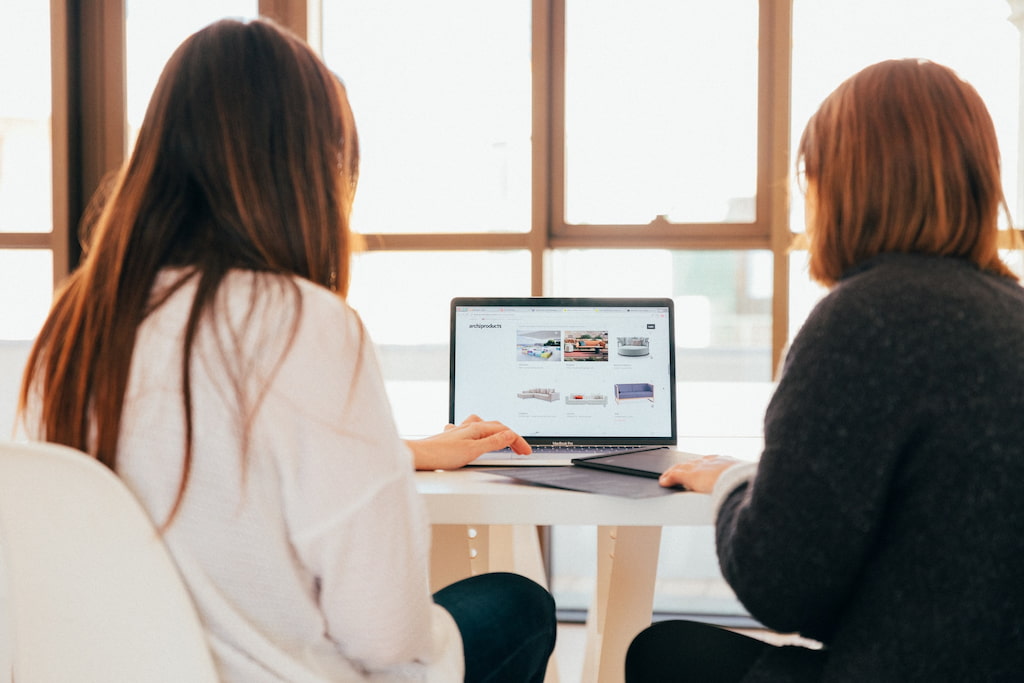 Similarly, many people also underestimate how much they work. If you're doing 60 hours a week thinking you're only doing 40 hours, then you may not be as efficient as you thought you could be.
Keeping track of time at work helps you set a more accurate performance baseline. With data backing you up, you can accurately estimate the time it takes you to accomplish tasks, which is very helpful for future planning.
2️⃣ Makes you discover priorities
Tracking time helps you discover what you value the most. It's easy to say that you love your job, but if your data reveals that you do other things more than your work, it might help you reevaluate your priorities.
And if you have something that you feel like you should be prioritizing in the first place, tracking your hours allows you to dedicate more time to it.
3️⃣ Teaches you to make the most of what you have
When you're aware of how you're spending, you're taking charge of your day-to-day life and making the most of every second. Tracking helps you measure, and what can be measured can be controlled. When you invest a certain amount of time in a specific task, and your tracking reflects that same progress, your hours feel richer and more productive.
4️⃣ Allows you to implement real change
Real change can only happen if you know what needs to be changed. It's easy to say that you spend too much time at work or that you have no free time. But is this really true, or are you simply wasting time elsewhere? When you map your daily time spending for a certain period, patterns begin to emerge where you wouldn't have noticed anything otherwise.
For instance, it's easy to get distracted by internet browsing or social media – even while you're at work. Time can slip by fast, and if you're not tracking your break hours like this, you may never notice how much time you're wasting.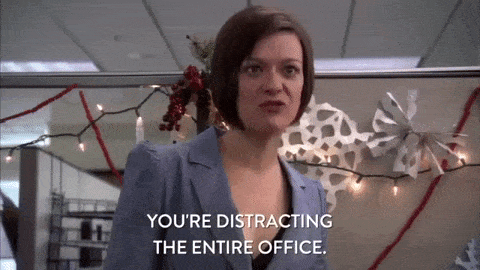 On the other hand, you may notice that you're spending too much time at work or on a commute. After a week, this can result in you realizing that you're spending very little time doing the things you love every day.
Once you notice these patterns, it's easy to implement real change. However, this is only possible when you have a set of accurate measurements, which you can only get when you learn how to track time.
🕰️ How to Keep Track of Time Worked?
Keeping track of time can be very beneficial – not just for work but also for our daily lives. Once you understand this, the next question is how to track time to suit your needs. Fortunately, there are many ways to keep track of time – each of them with its own advantages and disadvantages.
📝 Paper timesheets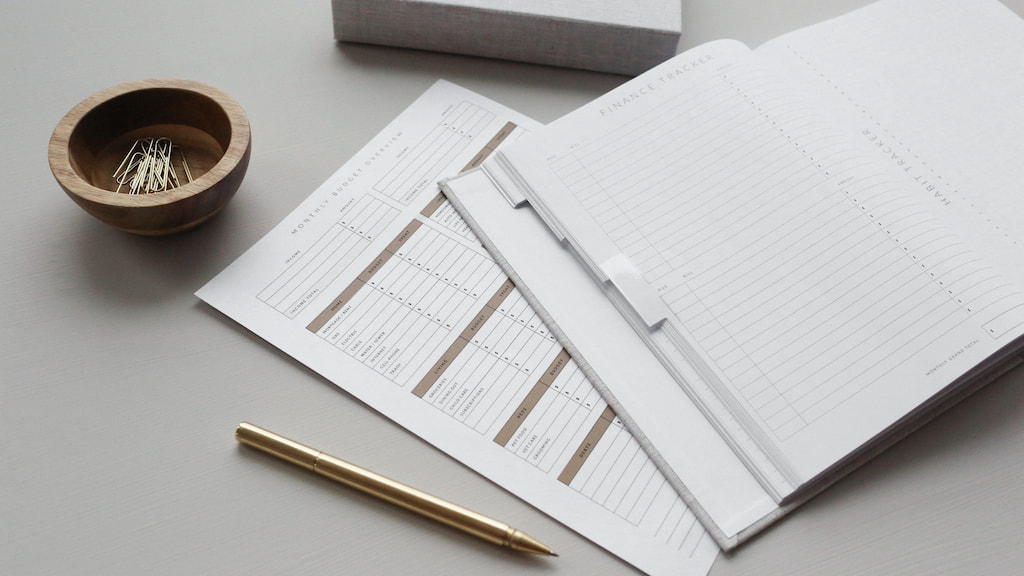 This may surprise you, but a good way to keep track of how you spend your time is: with a paper timesheet. What is a timesheet? Tracking time with a paper entry is the simplest and most common way to track time. You simply write what you need to do, how long you plan to spend on doing it and then check your clock at set intervals.
It has the advantage of being incredibly simple and accessible. You can use this method even without fancy apps or even a phone, so it's handy if you want to focus on something. However, it's also not the most convenient method to track your hours, and this inconvenience can create many errors.
📈 Digital spreadsheets
Using digital spreadsheets is another great way to keep track of your work time. You have a high degree of customizability, and you spend less time writing things out than typing them. You can also create reusable templates, which you can store and use for another project, or use project timesheets.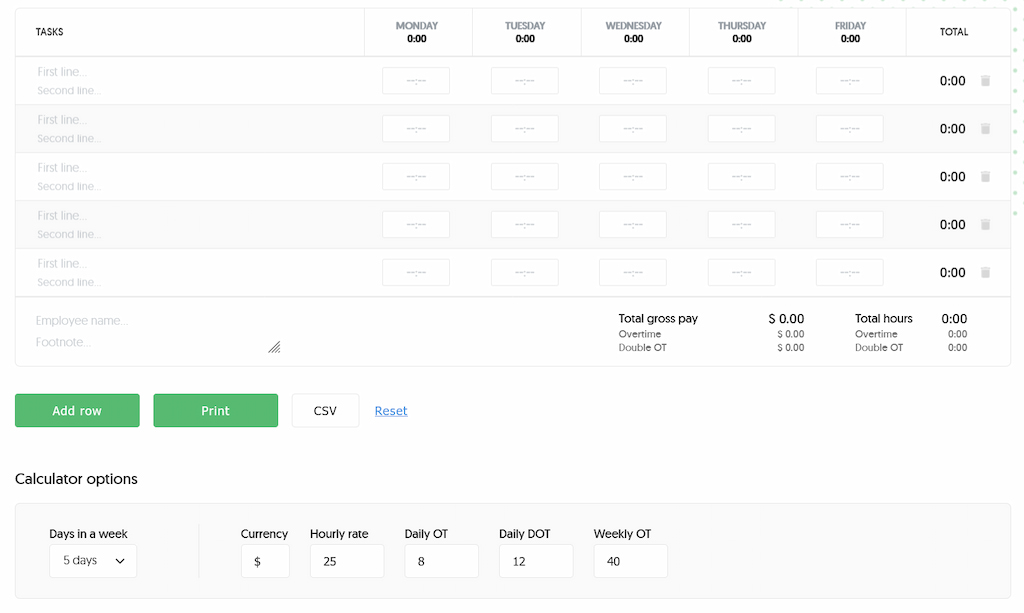 Nevertheless, manually entering time into spreadsheets can still become tedious, leading to errors. It can also be challenging to use other features, such as analytics and reports.
📱Time tracking software
Using dedicated software and a timesheet app to track time is the best way to track time. The best time and attendance software needs minimal input and is easy to set up. Everything is streamlined, simplified, and optimized for time tracking, so you don't have to do anything.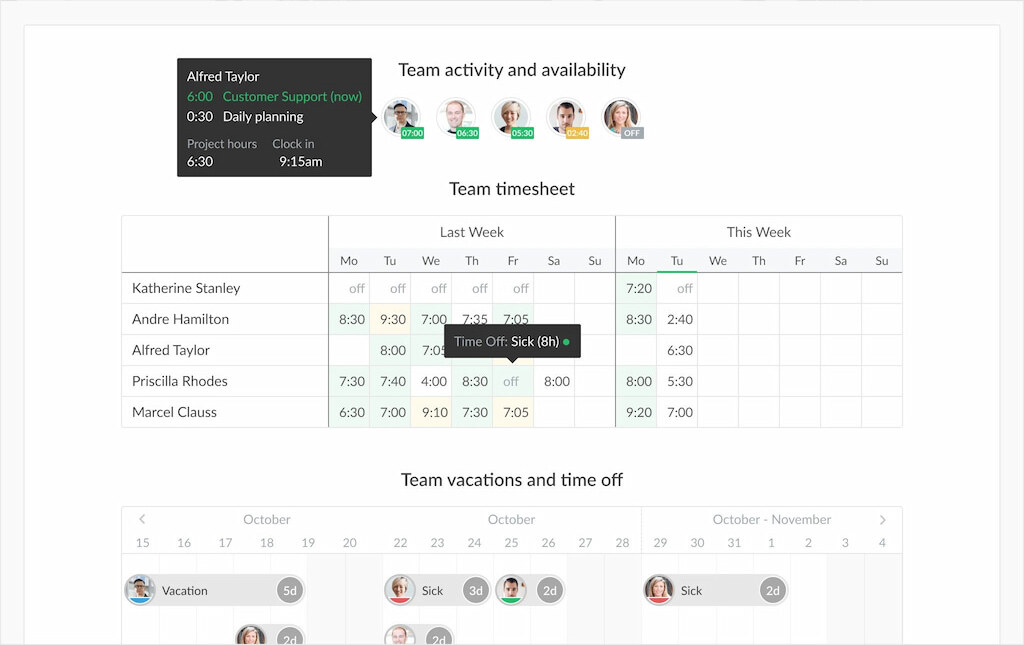 Plus, you also get access to advanced features quickly. With time tracking software, you can generate detailed reports about your time use with just a few clicks.
On the other hand, one of its disadvantages is that you often need to pay if you want premium features—however, essential and the best time tracking apps work fine for the typical user.
⏱️ How to Track Time Using Apps: Best Practices
Apps are one of the best ways to learn to keep track of your time. Many time tracking software have companion apps, which you can use in conjunction with a browser extension. In this section, we'll discuss the best practices when tracking time, particularly when using apps.
❗ Choose the right app
If you want to track your time using an app, the first and most important step is choosing the right one. After all, different apps have different features. Some are simply timers that you can start and stop. Others take screenshots and even log your keyboard and mouse activity.
If you use project management tools, you may also want to consider using a time tracker that can integrate with them. For instance, if you use Basecamp, you may want an app like Everhour that allows you to track your time inside the platform without having to switch tabs.
❗ Know what you want to measure
Although tracking time using apps is extremely convenient, you still shouldn't jump in blind. Before you even hit start on the timer, you need to know your goals. Ask yourself why you're measuring your time in the first place.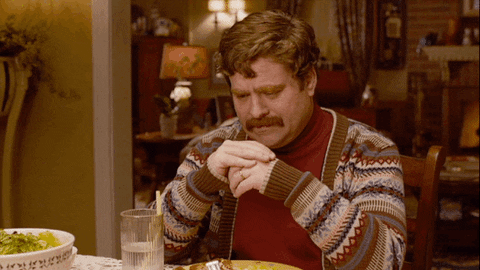 Are you tracking the time you're being paid to work? Maybe you're trying to measure your productivity? Whatever the case, you need to have a solid idea of what you want to measure before you begin.
❗ Start organizing as soon as possible
It's important to start organizing as soon as you start tracking. If your entries aren't organized, you won't get any meaningful data from them. Also, if you procrastinate, there's a big chance that you'll end up forgetting about organizing.
Luckily, it's very easy to do this using time tracking apps. In fact, most trackers allow you to add labels to your entries the moment you start. You can also add categories such as clients, projects, and departments, type of activity, specific currency billing, and project partners, among others.
❗ Build the habit of tracking hours
Tracking your work hours doesn't just mean tracking your billable time. Making it a habit to keep track of your time can be extremely valuable, both professionally and personally. There's also another reason: sometimes, the time you spend on a project doesn't just constitute billable time. Building the habit of tracking even non-billables is important for your estimates.
Maybe you're a freelancer being paid to code by the hour. But if that job requires you to communicate with relevant departments or create documentation, you shouldn't forget to track the time it takes you to do those tasks. You can use trackers on whatever device you may have on hand, be it a laptop, a phone, or a tablet, so this should be a breeze.
❗ Prioritize what to track
Then again, you shouldn't track everything you do in a day. Knowing your priorities is very important when setting this habit. After all, tracking every five-minute bathroom break is an excellent path to frustration and burnout.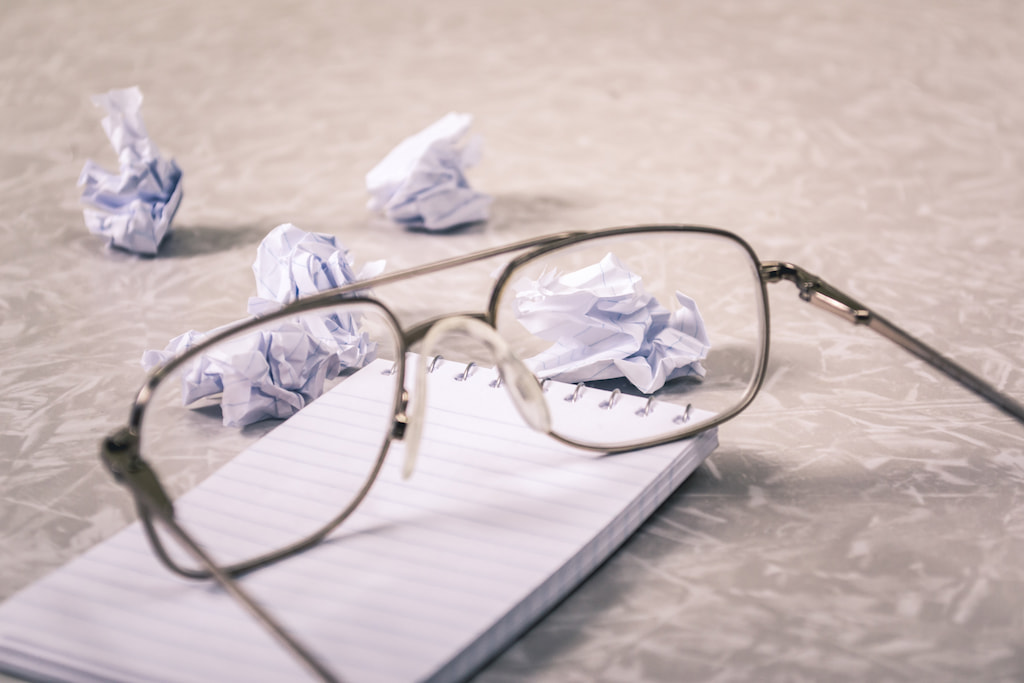 A good rule of thumb is to track anything that will take upwards of 15 minutes. Anything less than that, and you can keep your hands off it.
❗ Schedule regular time audits
Looking at your numbers at the end of every week is a great way to see how you've been doing with your goals (and using the best goal tracking apps 🙂 ). Many time tracking apps have the ability to show daily, weekly, monthly, and even annual reports. Regular audits help you keep a clean, easily-understandable, and accurate record of your work hours.
You can also use this chance to "clean up" your records. Look for mistakes in your entries and correct them, or delete entries that don't seem relevant enough.
⌛ What Is the Best Time Tracking App?
Now that we know why and how you can track time, which app should you use? There are various choices available, but we can say that these five choices are the best if you want to know how to track time at work.
Everhour
This time tracker contains everything you would need in the time tracking software. It has essential features like browser extensions, labels, categories, etc. It also has advanced features such as platform integrations (with PM tools like Asana, Basecamp, Trello, ClickUp, or Jira), billing, and more.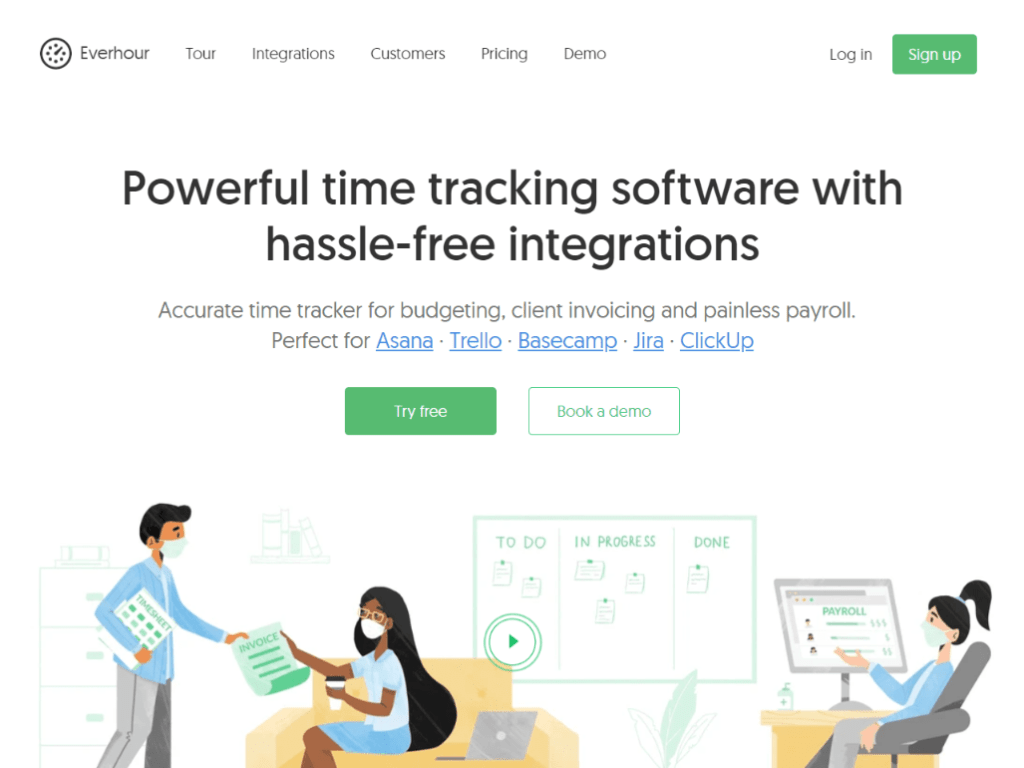 You can get Everhour for yourself or a team for free via its Free plan. If you want to access more advanced features, subscribe for the Lite plan which is $5 and $6 per user per month depending on the billing method. The most advanced plan, the Team plan, is $10 or $8.50 monthly, depending on your subscription length.
Time Doctor
TimeDoctor has all the basic features of a competent time tracking app, although it might lack a bit of customizability. Nevertheless, it makes up for a completely automated tracking feature that full-time employers may want to implement.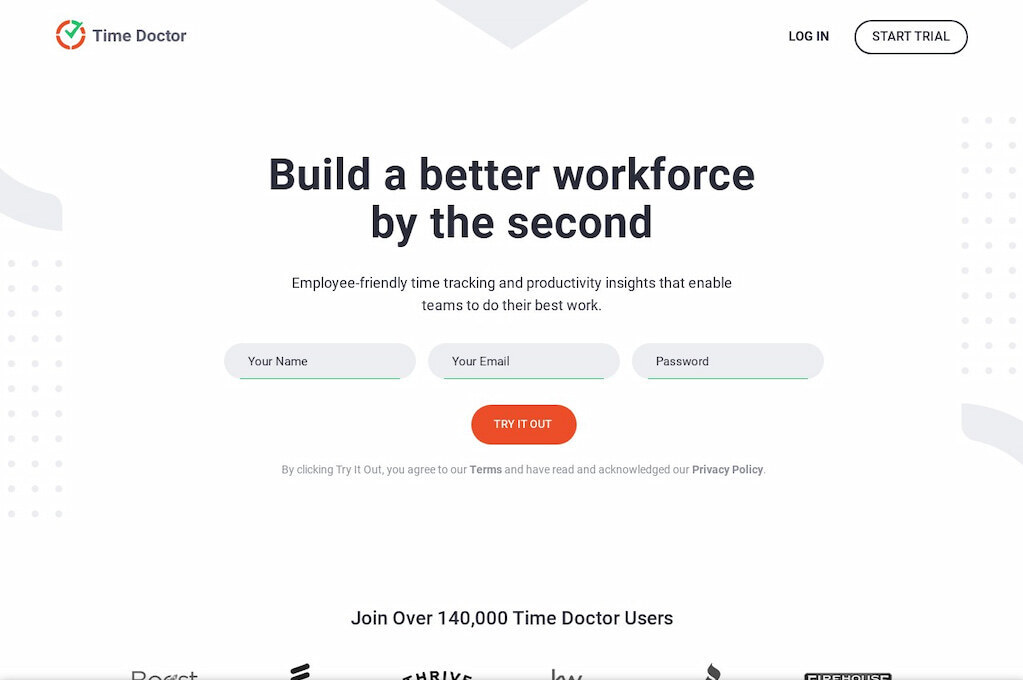 You can get TimeDoctor for $7 per user per month with the Basic subscription, or $10 for Standard, and $20 for Premium.
Justworks Hours
Justworks Hours, formerly known as Boomr, is designed for the modern business team. It has a cloud-based organizational structure that integrates well with its other features. Once the employee checks in for work, Justworks Hours will automatically track productive hours and compile the data into a ready-access dashboard on the administrator side.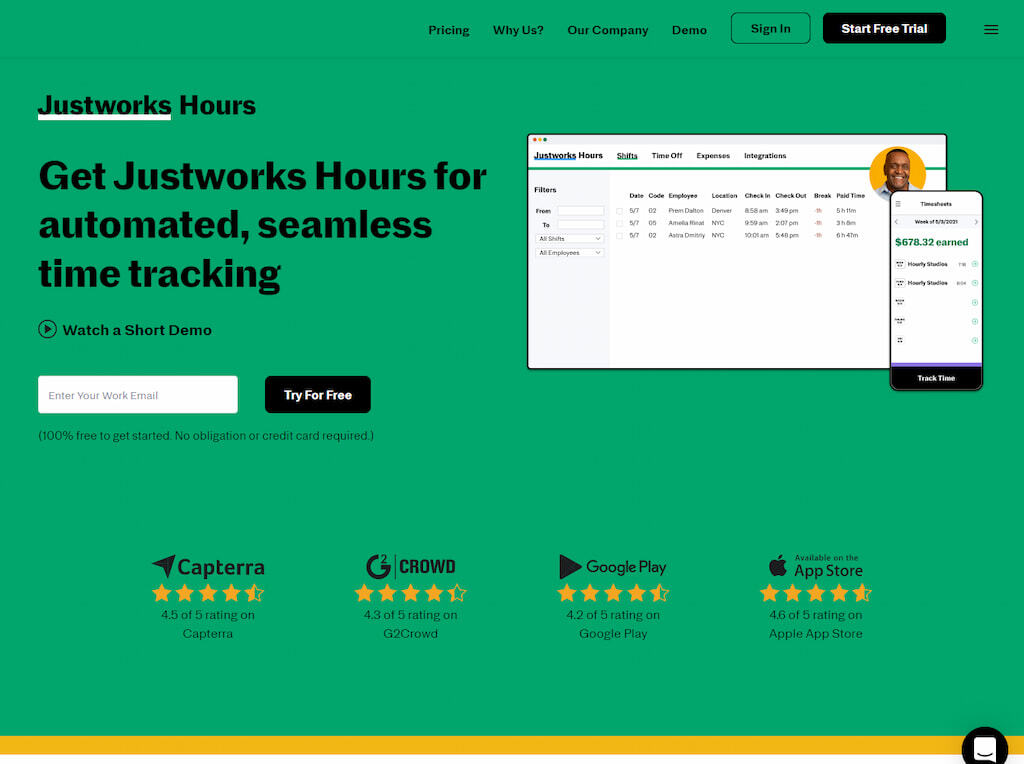 You can get Justworks Hours at $5 per user per month for the Standard subscription and $9 per user per month for the Business subscription.
TimeCamp
Designed for the busy individual, TimeCamp tracks your time and helps you create better time management habits. While small teams can also use TimeCamp, its automated time tracking works best for individuals.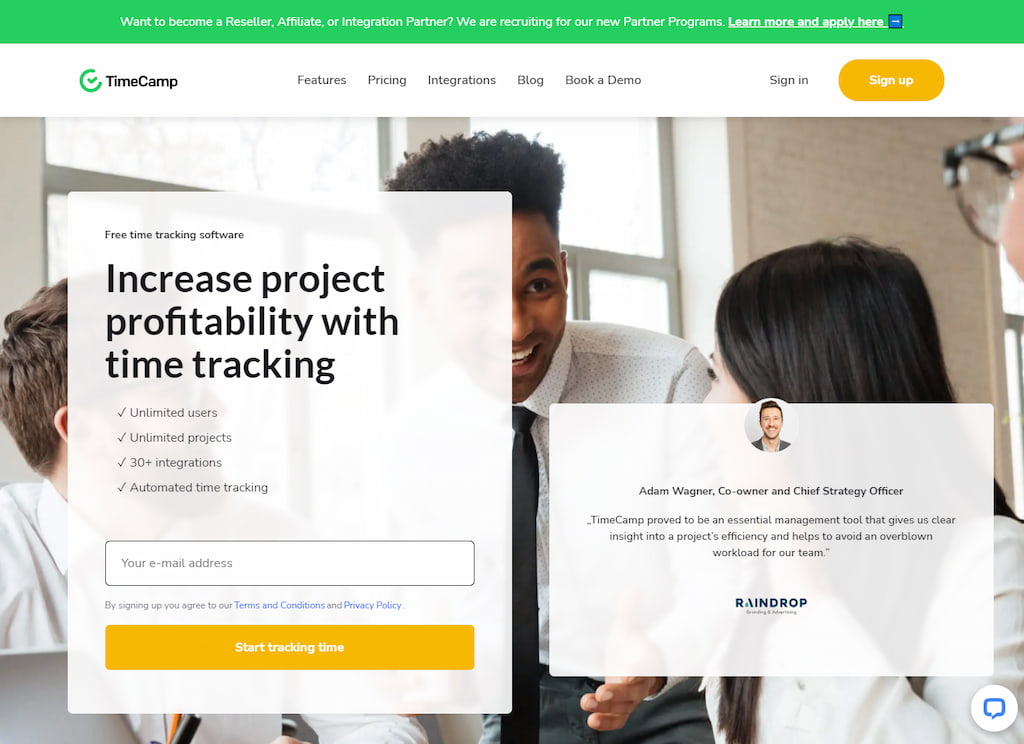 One of TimeCamp's best aspects is its Free access tier, which lets you use basic tracking features. Other than that, TimeCamp costs $ 6.30 per user per month for the Basic subscription and $9 for the Pro. There's also an Enterprise version.
Paymo
Paymo is another great app for time tracking. It also features automated invoicing, live reports, and plenty of integrations. It even has a free version that lets a maximum of 10 users track time for an unlimited number of tasks and projects.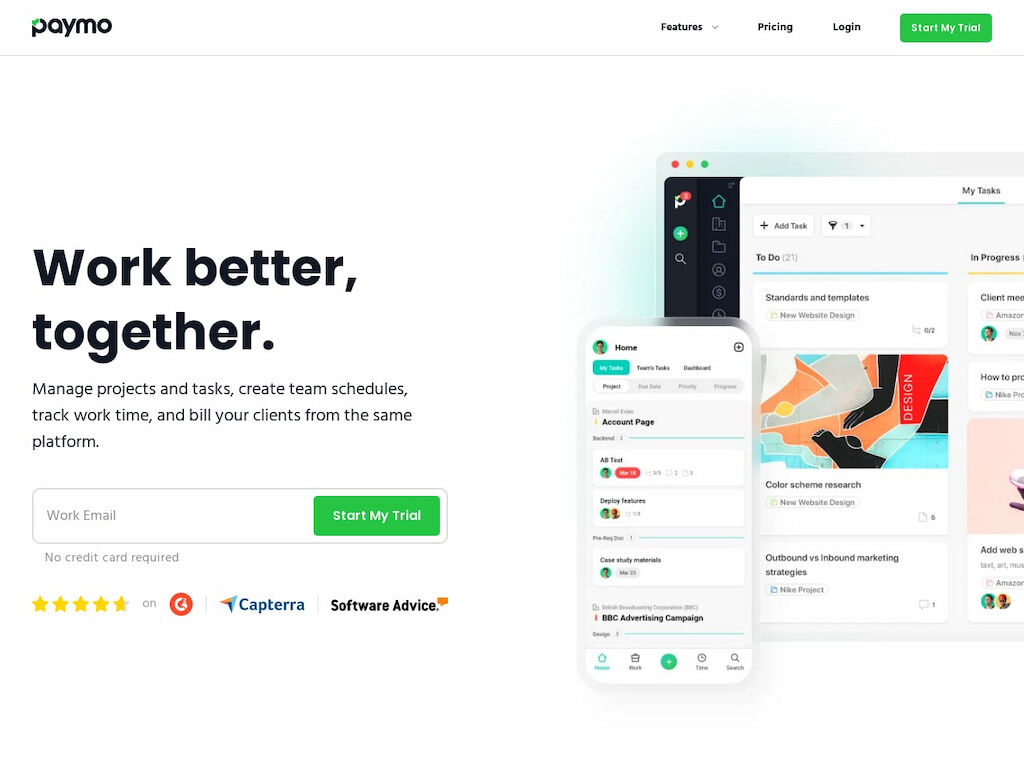 If you need to give access to more users, the Small Office plan costs $9.95 per user per month, while the Business plan costs $15.79 per user per month.
Time Tracking: Wrap-Up
In this modern world, knowing how to make the best out of your time is an essential skill. Thus, learning how to track time is a healthy and productive habit that everyone should know.
And the best way to do this? Through the best time tracking apps, best time and attendance, and best productivity apps! With these tools in your arsenal, you track your time accurately and reap all the benefits of staying on top of your work.