The mechanism of recording each employee's time spent on each task, in general, is called a timesheet. Team timesheet has been considered an inseparable part of businesses, ever wonder why? Well, the reasons are plenty. To start with, a timesheet helps to monitor employees' work. It can give a clear insight into which employee is working efficiently, which department needs more manpower or how the workflow can be made more smooth and organized.
Overall, it helps to make an informed decision for the company to minimize waste and maximize productivity.
Traditional Timesheets: How It Works?
Unlike these days, where you can find numerous timesheet apps that automate the time tracking process, traditionally, employees and employers use to rely on physical (paper-based) timesheets or punch cards to track employees' time.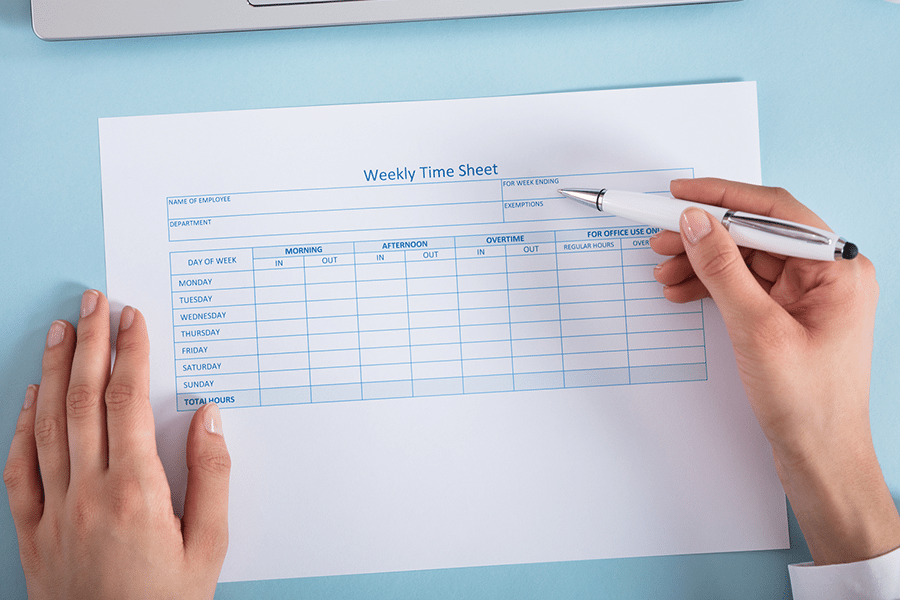 In a paper-based timesheet, each employee has to fill the form to enter their in-time and out-time and submit the form at the end of the work. However, the data cannot be accurate as they can fill in some random numbers and if any day they miss filling the form, it can be hard to get the payment for that day.
On the other hand, the punch card time tracker seems a bit more advanced than the paper-based system but employees have to wait in line for their turn to clock in and clock out. And when there are errors in the system, it isn't that easy to troubleshoot.
Why Traditional Timesheets Should Be Replaced?
While using traditional timesheets, the HR department and account department have to pay a lot of attention to reviewing each of the forms or punched data. Going through the data entry of each employee and verifying if the data is valid is such a time-consuming task.
It is very chaotic as it creates too much stress and lacks enough control with a high propensity for errors. Moreover, there's no detail on which task certain employee has worked on a particular day for how long period of time.
Because of the lack of proper data, it's difficult to analyze if employees are working efficiently and it's hard for the company to make an informed decision for future purposes. So what is the solution to this issue? Let's have a look!
Manage Timesheets Using Modern Automation Apps
Yes, automation is the key to overcoming traditional chaotic and time-consuming timesheet management. As an employer, if you want to save your employees and your own time in managing data, automated timesheet apps are your go-to solution.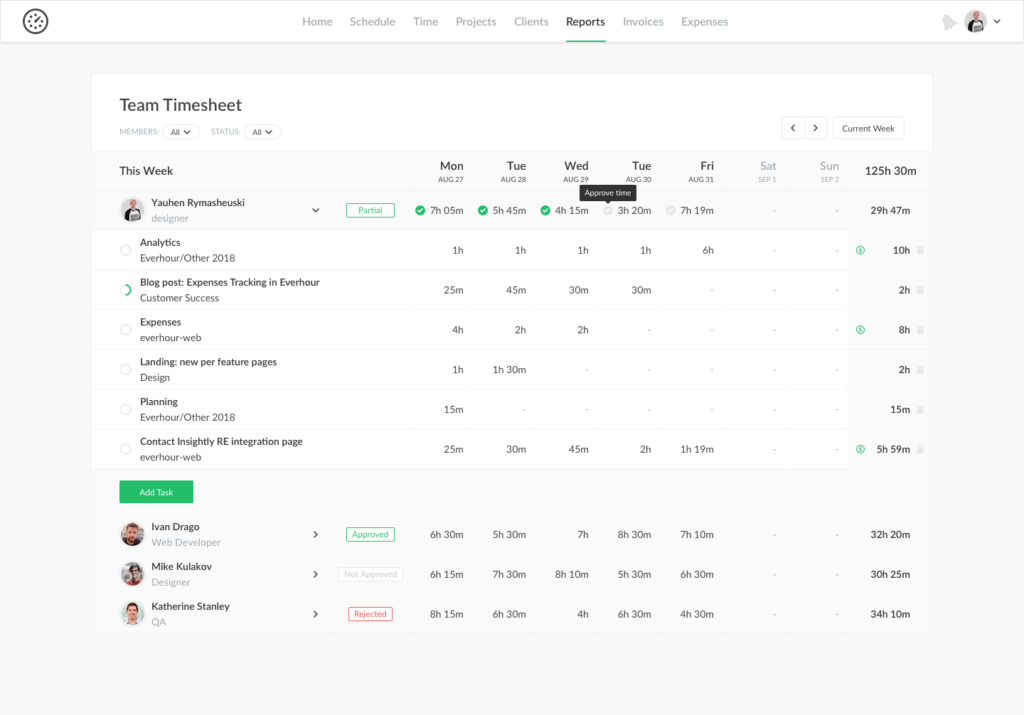 These apps not only automate the time tracking process but also give you a detailed insight into how much time a particular task takes to accomplish, how much overtime had a certain employee worked, and many more of such detail. No more pen and paperwork of filling each detail by employees like their name, ID number, department, etc as these all will be captured using a smart form that automatically integrates while an employee logs in.
Also, some of the best timesheet apps come up with employee timesheet templates to ease the process so that employees do not have to start from scratch.
Why Use Automated Timesheet Apps?
To monitor employees and improve workflow
With modern timesheet apps, it is much easier to track which of your employees is working on a specific task and whether or not that particular task is providing the expected outcome. If there is any roadblock to completing the task, the project team lead can investigate for a smooth workflow. All in all, it is possible to improvise the project status because of the deep insight that modern timesheets provide.
To bill more accurately
For agencies or freelancers who need to justify all their invoices and billed hours, modern timesheets are their savior as they provide a clear report on how the projects are being handled without getting the money of their clients wasted. The client on the other hand shall not worry about how much work is being carried out as he/she can clearly see the progress of the work each day through the app. Thus, there will not be any cross-question for the bills presented to the client.
To enhance HR and payroll
The more clear you are about your employee's performance, the easier it is for you to make decisions on which of your employees shall be rewarded for better performance or which shall be evicted or counseled for poor performance. Modern timesheet apps have the power to give you a deep insight into attendance tracking, overtime worked, work performance, and how much an employee should be paid.

To keep the track of project budget
Keeping the track of project budget in order to determine whether you are in profit or loss is another tricky task for management. But with modern timesheet apps, it has become much simplified as you can estimate the time and budget by monitoring the employee hours spent and resource utilization. It is also much easier for analyzing the budget for coming projects via previous results.
Conclusion
The data from the timesheet apps provide better insight to enhance workflow. While it lets you analyze which employee is working more efficiently, it also lets you understand how much you should quote for the next project based on the resource utilization on a specific task. As timesheets also allow employees to track their own performance, they'll be more pumped up to show the progress for better provision. Using a timesheet is one of the best time tracking practices that ensure every minute is taken into account.
With numerous options of timesheet apps in the market, it's difficult to analyze which might work best for you. Everhour is one such promising timesheet app.