Everhour Team Timesheet Dashboard – Easier Way to Add or Edit Team Hours
January 25, 2018
We are happy to announce a new product enhancement – a Team Timesheet Dashboard.

It easies an admin job when they need to check if a team filled in a timesheet, as well as quickly add missing time for others.
Problem
Admins used to have an option to edit or add the time of others before, but there was no single place to do it. Another problem was when a user had not reported any time on a particular day, the column with this day did not show up in a report.
That makes sense. Nevertheless, it requires much back and forth to check what day misses time entries, as it was not shown in a report.
Solution
You can access a new dashboard by logging in to your Account > Reports > Team Timesheet.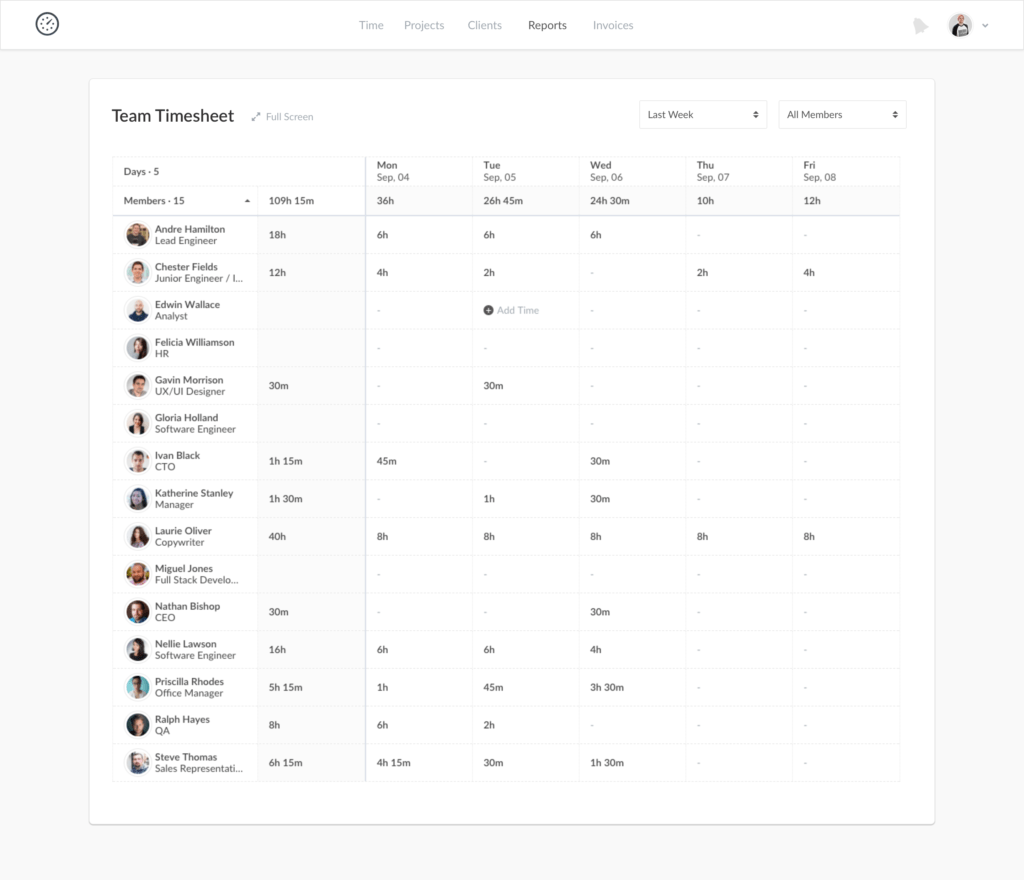 Admins can see all members' time on it, supervisors see the time of other members-only from projects they have access to. The dashboard does not display deactivated members.
We select last week to show up by default, but you can add your custom period. There is a team group filter too.
You can enter a full-screen mode when your timesheet is too big. We freeze 2 first columns during the scroll to let you see the total hours by a member at any moment.
When you click on a cell, you can edit the existing time entry. To add a new time entry, please select a project and a task first.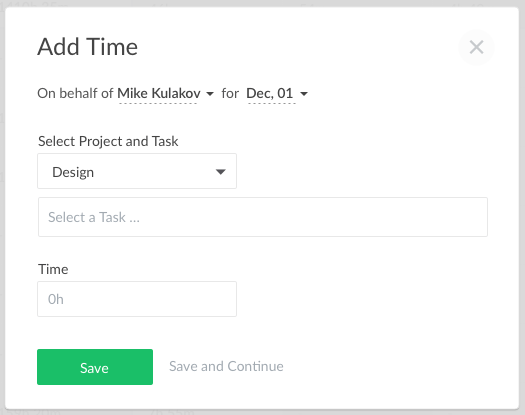 Final Words
We hope the dashboard will facilitate the admin work. We are always open to dialogue and aim to make Everhour the best timesheet app possible, so we welcome your comments and suggestions.
P.S. what to wait next
Home page – a summary page for admins to let them check that a team reports hours and sticks to the deadline, as well as to ensure a team does enough billable work.
Member profile – a page that shows the stats for a particular member, i.e. the tasks with time a user worked and is working.
Stay tuned!