Zistemo: Key Features, Pricing, Pros & Cons [+Zistemo vs Everhour]
Maria Kharlantseva, December 5, 2022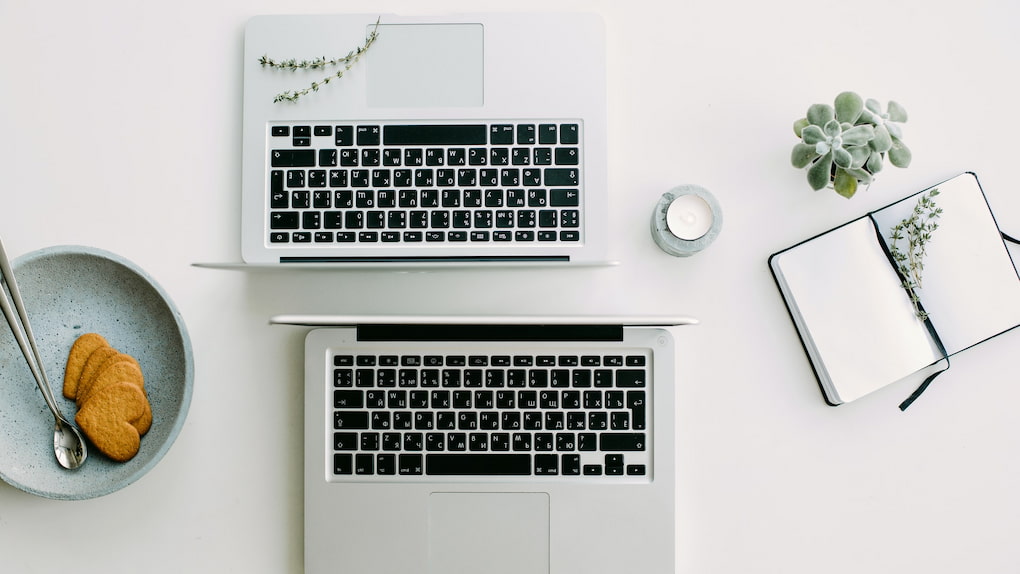 Many companies are using time tracking and productivity software to monitor employee progress and streamline work processes. Today, there are dozens of time trackers available, such as Zistemo, for example. What is Zistemo? How is it different from other time tracker? And finally, who would win in the Zistemo vs Everhour battle? Which employee time tracking tool is the best fit for your organization?
What Is Zistemo?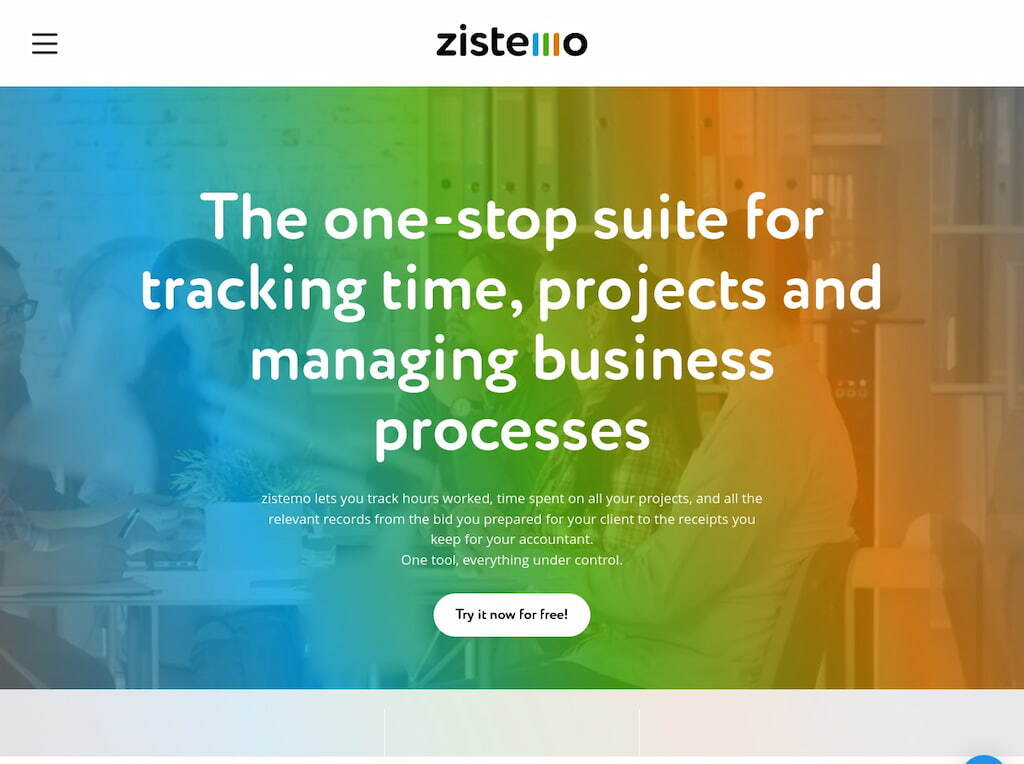 Zistemo is a time tracking and project management tool that enables organizations to manage and streamline business processes. You can track the number of hours worked, keep track of employee attendance, monitor budgets and operating costs, and use System 360 to monitor client bids and receipts. Zistemo is a popular tool used by agencies, law firms, corporate departments, management consultants, gyms, property, and construction companies. But what are Zistemo's key features?
🌟 Zistemo key features
⏰ Time tracking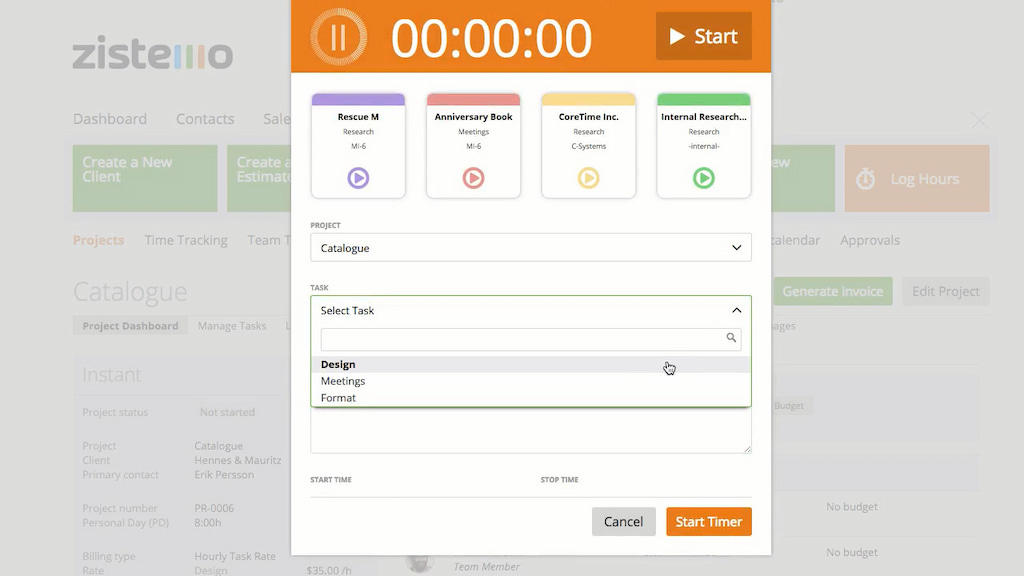 Zistemo's time tracking tools provide ultimate flexibility. Use your Zistemo login to access the live time tracking app, allowing you to quickly and easily log your time from any device, wherever you are. Then, you can review your recorded hours and summarize them in a report, which you can send to your manager. Plus, you can accelerate timesheet management thanks to automatic time entries.
🏓 Task management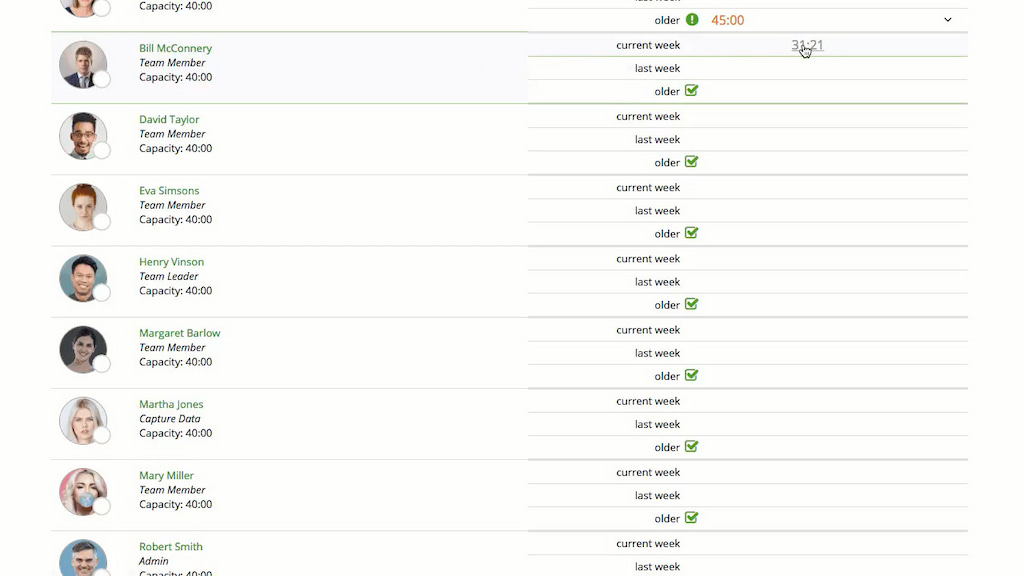 Zistemo is an excellent tool for managers as you can monitor your team in real-time. The application lets you see what your team is currently working on or if they are off for the day or taking a break. Additionally, you can view the recorded hours and summarize them into a succinct report to get a clear overview of how tasks are progressing.
🧮 Billing & invoicing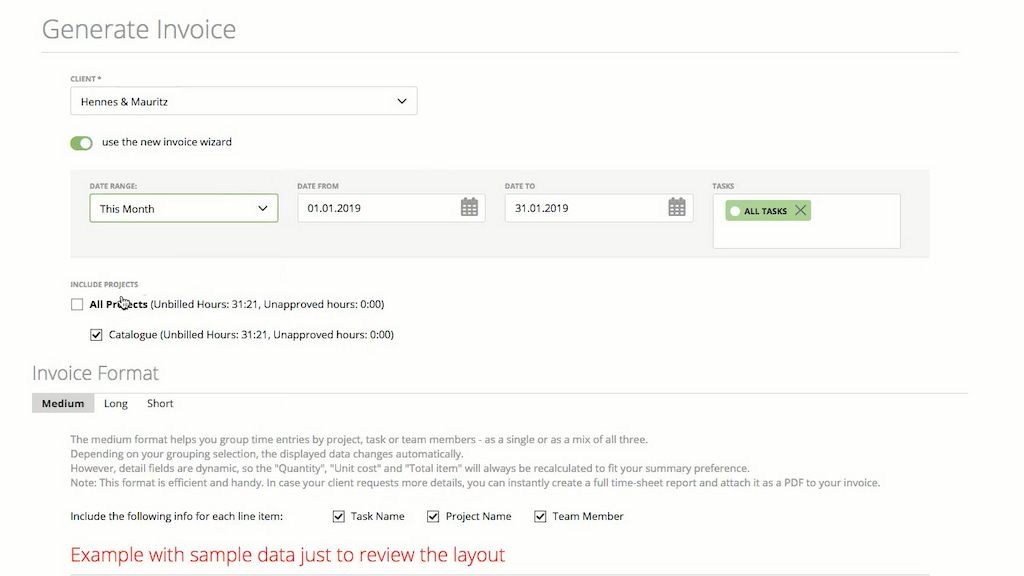 In Zistemo, you can easily track project expenses on a case-by-case basis. The platform is flexible—you can either charge costs directly to clients or assign them to a project to keep careful track of the budget. In addition, you can add admin surcharges for work and decide whether an expense should be reimbursed or paid by the relevant team member. Save yourself and your clients time by including several projects and additional travel, products, or costs in the same invoice.
Creating invoices is simple with Zistemo. The invoice wizard allows you to quickly create a professional-looking invoice to send to your clients using your company branding. Plus, you have the option to attach a timesheet to the invoice for the time period of your choice.
📃 Reporting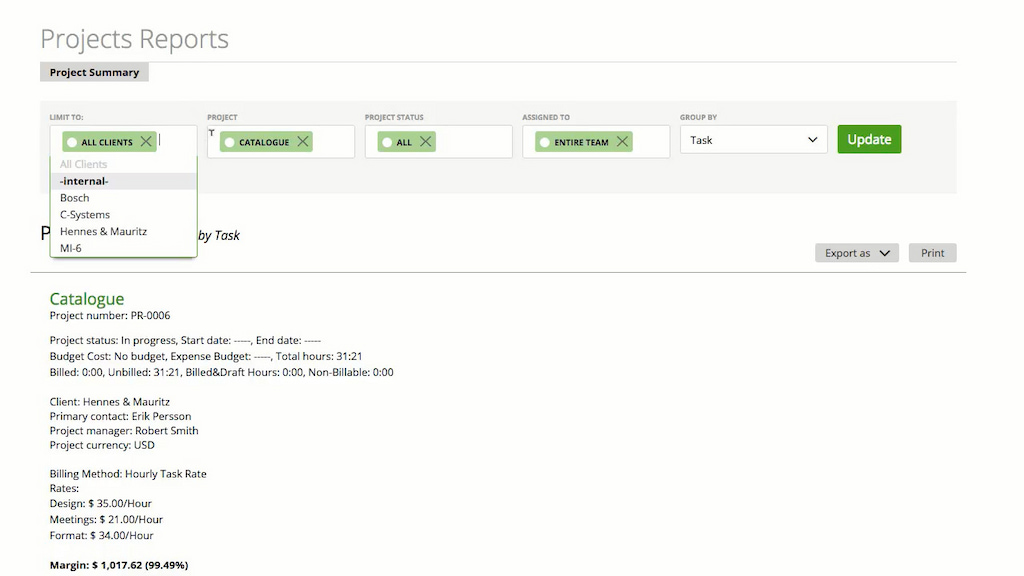 Zistemo offers advanced reporting features. You can generate a number of reports, including attendance, client, accounting, invoice, project, and time tracking reports, which allow you and your team to accurately gauge progress and identify areas of your business that may need improvement.
🔁 Zistemo integrations
There are several Zistemo app integration options available. For example, you can sync Zistemo with Trello to give the project management tool some extra features to streamline processes, such as time tracking, billing, and invoicing capabilities. Other available integrations include Slack, QuickBooks, Xero, Asana, Jira, Microsoft Teams, HubSpot, and Pipedrive.
🤹‍♀️ Zistemo project management
Time tracking software is best used in conjunction with project management platforms. If you use project management tools such as Asana, Jira, or Trello, Zistemo is the ideal tool for you. While these platforms have many advantages, they also have some drawbacks.
For example, monitoring the amount of time you spend on a given task is difficult without access to a built-in time tracker/time tracking app.
💰 Zistemo pricing
Zistemo offers several pricing options, each with a free 30-day trial:
Starter
The Starter plan costs €15 per month per user when billed monthly and €158 when billed annually. This plan enables you to customize, send and organize unlimited invoices, manage unlimited clients, expenses, and projects, modify, organize, and send unlimited estimates, track time by project and clients, gain access to customizable and branded templates and claim 1GB of document storage space.
Pro
The Pro plan costs €35 per month for five users when billed monthly and €370 when billed annually. This plan gives you all the features of Starter, as well as access to team timesheets, add/edit time for your team, access to an accurate live time tracker, the ability to set and apply billable team rates, tracking reminders, the option to change team access levels and 2GB space to store your important files.
Enterprise
The Enterprise plan costs €55 when billed monthly for 20 users and €580 when billed annually. The plan includes everything in Pro, plus team timesheet approvals, weekly team performance overviews, private webinar training sessions, employee planners, to-do timer lists based on time cards, access to a mirrored SQL database for customized reports and analyses, and 5GB cloud space to store important documents.
✅❌ The Pros and Cons of Zistemo
Pros:
– Easy-to-use time tracking tools
– Access to project management integrations
– In-depth reporting capabilities
– Built-in billing and invoicing functionality
– 30-day free trial available
Cons:
– There is no free version available
– The software can feel overwhelming at first due to the number of different features available
To see how Zistemo fares against other time tracking tools, let's see how Everhour works and assess its features in comparison to Zistemo.
Everhour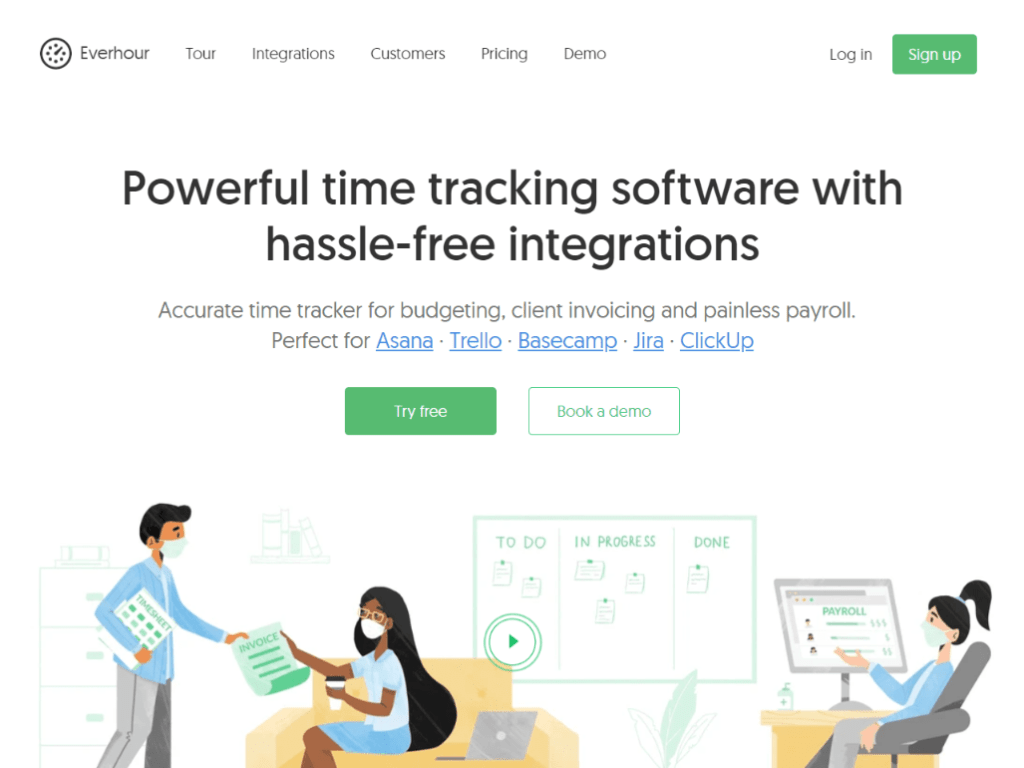 Everhour is a one of the best time tracking tools that allows you to track time, set budgets for your projects, estimate the time you need to complete tasks, and build insightful reports to use internally or send to clients. In addition, Everhour offers dozens of useful integrations, allowing users to integrate Everhour with project management, accounting, and communication platforms.
🌟 Everhour key features
⏰ Time tracking
Everhour offers intuitive time tracking tools—you can either use the native time clock app or input time manually. Additionally, you can set time estimates so you do not overrun on tasks and set reminders that will notify you about long-running timers. Finally, managers can review and approve employee timesheets using the Everhour timesheet app, meaning they are always aware of the hours their team members are working.
🏓 Task management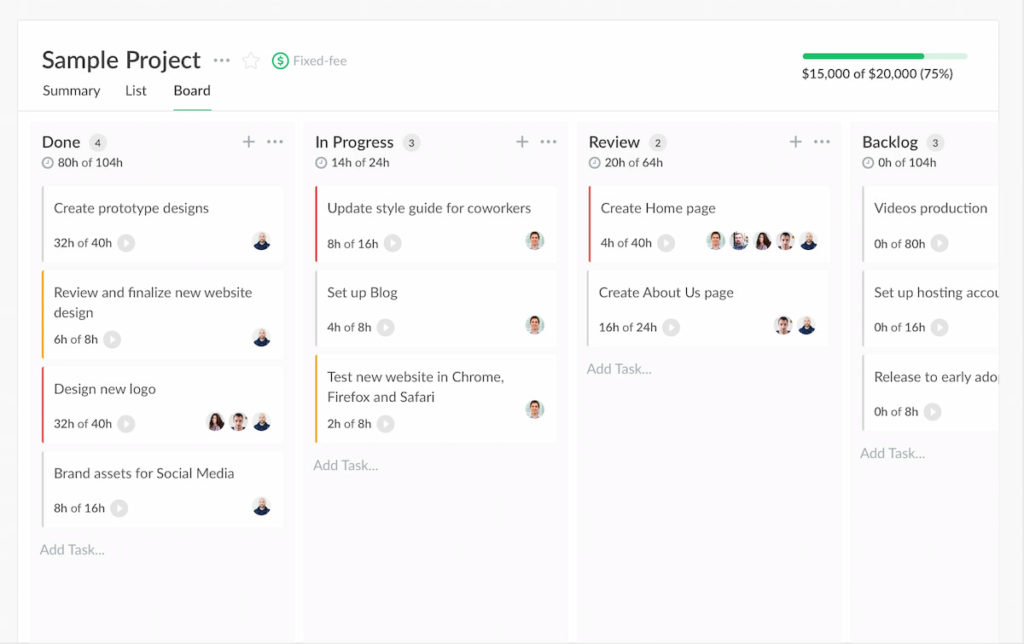 In Everhour, you can quickly and easily create new tasks, set your work priorities, set clear deadlines, and assign tasks to members of your team, so everyone is on the same page. Plus, you can add context to tasks by adding sections and tags. Choose how you visualize your pending work by choosing between list and board views because everyone has different preferences.
🧮 Billing & invoicing
Efficient invoicing reduces errors, saves time, and provides your clients with transparency. Everhour offers excellent billing and invoicing tools for businesses of all kinds. For example, you can create new invoices based on tracked time and include relevant expenses in just a few clicks.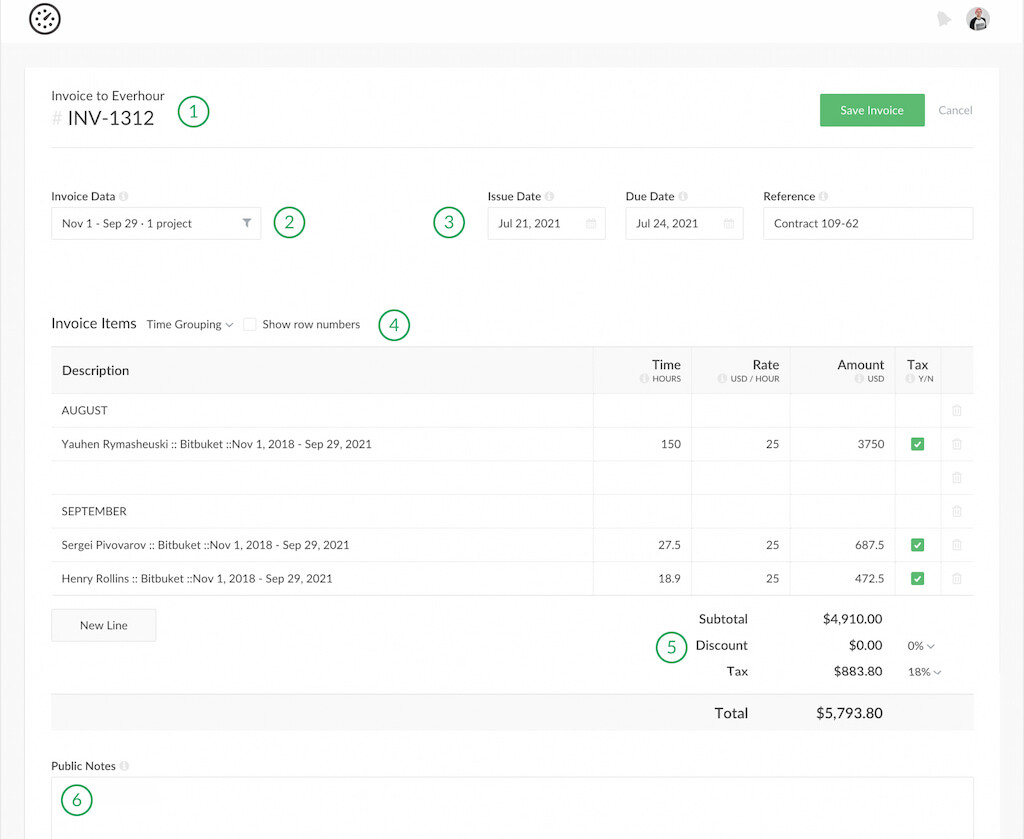 Additionally, you can customize invoices by using dynamic variables that will be replaced with accurate data in invoice line items, so there's no need to waste time manually tweaking them before they are sent to clients. If that wasn't enough, you can also translate invoice labels and integrate Everhour with your favorite accounting platforms, including Xero and QuickBooks.
🔁 Everhour integrations
One of Everhour's strongest features is the sheer number of integrations available, allowing you to say goodbye to endless tab switching! By integrating with Everhour, you give your favorite apps time tracking, reporting, billing, and invoicing capabilities, transforming them for the better. Available integrations include Asana, Trello, ClickUp, Basecamp, Jira, GitHub, and many, many more.
🤹‍♀️ Everhour project management
Everhour offers a combined approach to work by allowing you to integrate several types of software into your projects, including time tracking and project management tools. With Everhour, you can ensure that your time tracking remains relevant by organizing invoices and budgets by tasks, as well as creating more efficient estimates and transparent reports for your clients.
Furthermore, every project you undertake is unique, including the way you bill clients and make estimates. With that in mind, Everhour enables you to incorporate a range of billing types, including fixed fee, non-billable, and time and material. Additionally, you can improve time quotes by viewing data on your original time estimates versus the time tracked.
💰 Everhour pricing
Everhour offers three pricing options. There is a free option for up to 5 users which offers the basic time tracking and reporting features. The Lite plan is $5 when billed annually and $6 when billed monthly, and it includes the features the Free plan provides along with invoicing, budgeting, payroll and billable rates, and reminders. The Team plan is $8.50 when billed annually and $10 when billed monthly, and it includes all the features Everhour provides: from the basic features Free and Lite plans provide to the expenses tracker, priority support, time cards and time approval, auditing, and many more.
✅❌ The Pros and Cons of Everhour
Pros:
– Intuitive time tracker and manual entry functionality
– Automatic syncing when you track time
– Auto-stop timers and reminders
– Dozens of integrations available
– Vast billing and invoicing capabilities
– Team management tools such as a work hours tracker, attendance tracker, resource availability tools, etc.
– Team timesheets to view what your team has been doing, and time approval to verify their activities
– A 14-day free trial is available
Cons:
– The mobile app is currently in beta testing
– If you're a freelancer, you will have to pay for 2 or 5 users (depending on the plan)
The Verdict: Zistemo vs Everhour
| | | | | | | |
| --- | --- | --- | --- | --- | --- | --- |
| | Time tracking | Billing & invoicing | Integrations | Team management | Custom reporting | Free plan |
| Everhour | Use timers or manual entry, set estimates, auto-stop timer, and time reminders | Manage clients in one place, with flexible billing options and manage budgets and invoices | Dozens of integrations available, including Asana, Jira, Trello, Monday, and many more | Clock-in, clock-out, vacations, and team summary charts | Custom reports by project, team member, etc. and download, share, or schedule by email | Yes |
| Zistemo | Live time tracking app, log time from any device, automatic time entries | Track project expenses case-by-case, charge directly to client or assign to project | Several integrations available, including Trello, Xero, Asana, Jira, Microsoft Teams, and more | Monitor teams in real-time, including vacations, breaks, and absences | Generate attendance, client, invoice, accounting project, or time tracking reports | Free trial |
While Zistemo offers a wide selection of useful features, users report feeling overwhelmed by all of the options available to them. On the other hand, Everhour offers a smaller selection of project management, billing and invoicing, and reporting tools that save organizations many hours each week by automating processes and improving productivity.
We hope this article has made your choice between Zistemo vs Everhour a little easier. However, know that whichever time tracking platform you choose will result in an engaged, accountable and measurable workforce, so it's a win-win situation!