Trello is a project management solution that companies worldwide run key aspects of their business on. It streamlines communication and allows for a simplified delegation of work. However, there are some things that Trello doesn't do for project management, and that is time tracking and timesheet breakdowns.
Many software companies are out there providing businesses with a time clock app that allows them to track and log time through Trello. This helps businesses in a variety of areas. They can create more accurate invoices, track the work employees are putting in, and have a more accurate portrait of what is happening on each project.
Numerous companies provide work hours tracker software that monitors time and provides comprehensive reports to businesses. But how to choose the best time tracking software? We'll focus on three particular ones here: Everhour vs Punchtime vs Paydirt. All three of these are apps or extensions that are integrated with Trello (among other tools) and designed to provide clear data on the time spent on every project and organize these projects. We'll compare and contrast these tools according to their features, costs, value adds, and more.
🌟 Overview
Everhour, Punchtime, and Paydirt all have differences and similarities that differentiate them for businesses. Let's introduce these software solutions and then get into the nitty-gritty of what they offer and what makes each stand out.
Everhour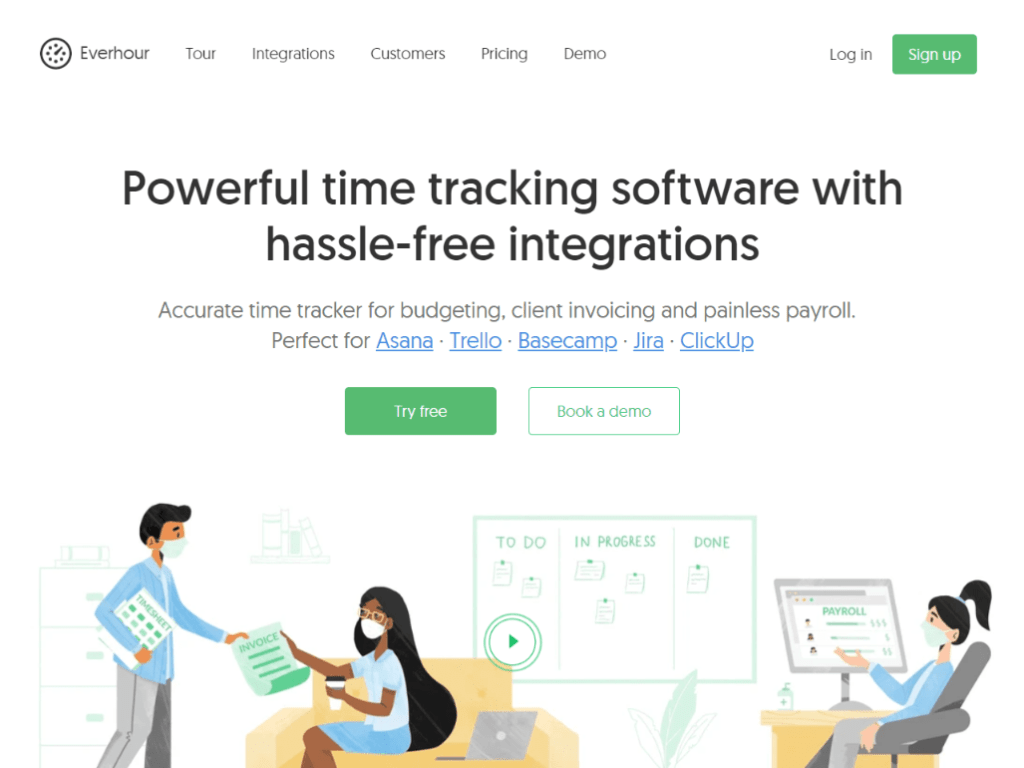 It is a time tracking app that over 166,000 people have used to do everything from track time to build budgets and report on key details. Launched in 2015, it has acquired a significant user base due to its ability to function as a clock and timesheet app and the wide range of usages it offers customers. It is a web application that helps teams and small-to-mid-sized businesses, and it functions on Trello and other integrations.
Punchtime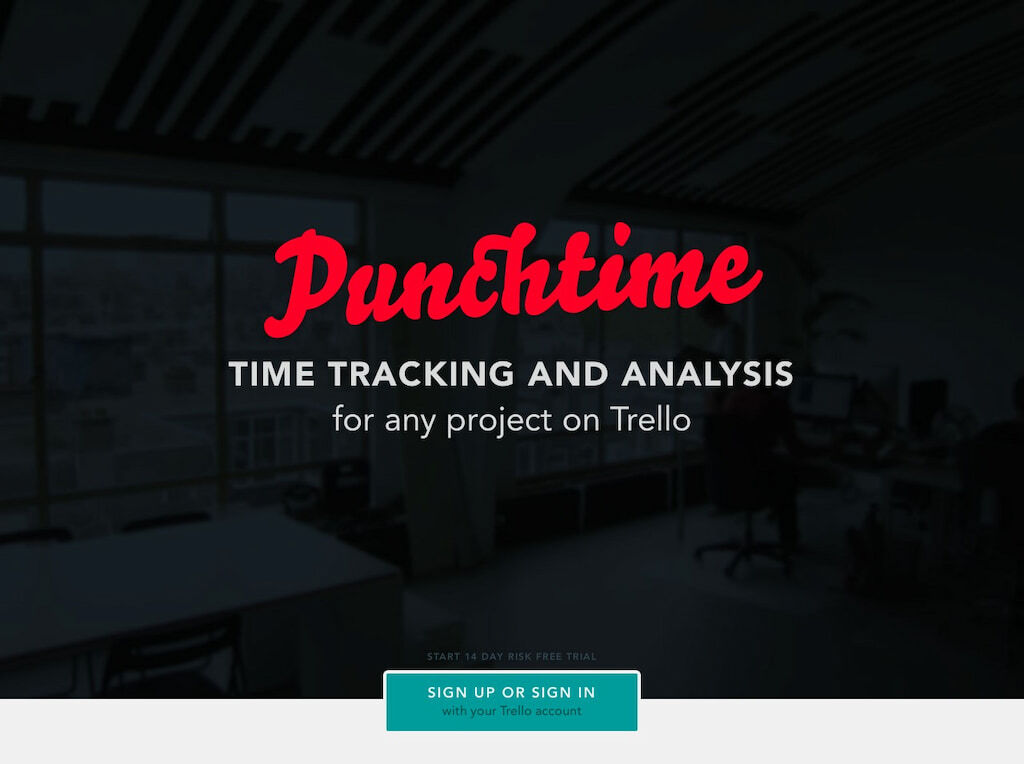 The Punchtime app is a software tracking solution that simplifies employee time tracking. It complements Trello's project management services by organizing projects according to time. Punchtime is collaborative and effective and can be used straight from Trello. It also has reporting features and is a helpful project management tool. Punchtime also stands out for its mobile app.
Paydirt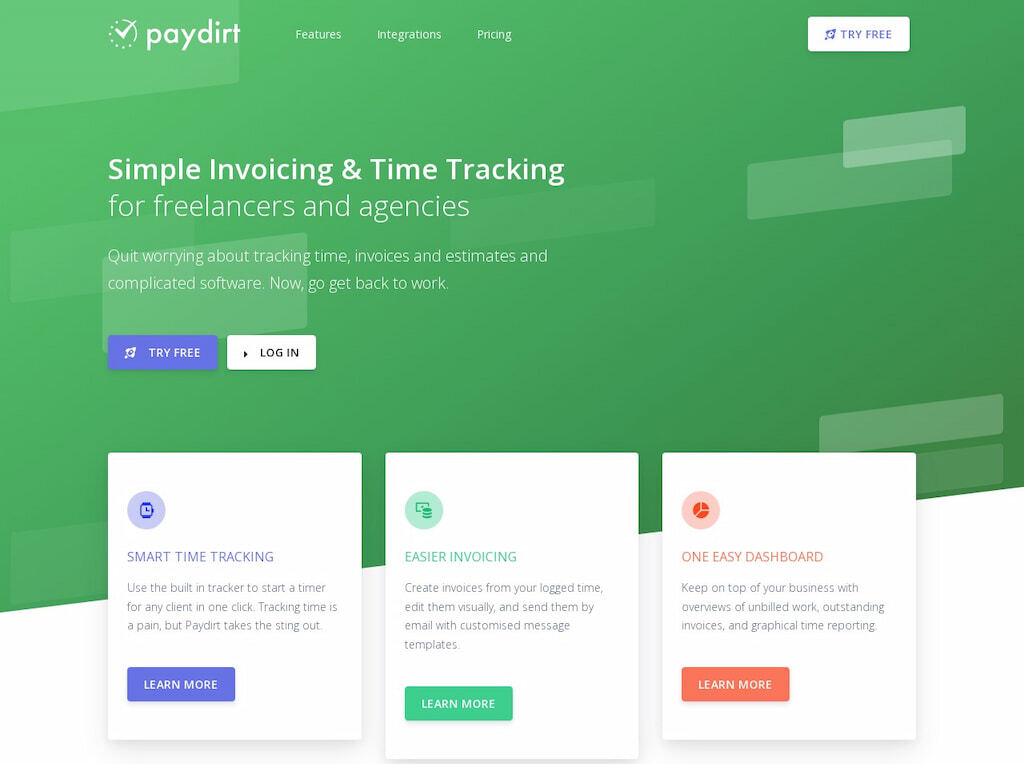 The Paydirt app is a payment management app with an array of features. It is integrated with Trello, among other options, and is a helpful tool for project management. The tool has a simplified dashboard for project oversight and a built-in tracker that can monitor time with an array of customizable options. It also has great invoicing and reporting features and helpful collaboration options.
⌛ Time Tracking
Time tracking is the process of monitoring the time spent on a project. All three of these apps are time tracking-based and designed to make it easy and efficient to track how long teams and employees spend on specific tasks. This provides structure and accuracy to costs and workflow management. Let's look at the specific offerings for each of these apps' time tracking features.
Everhour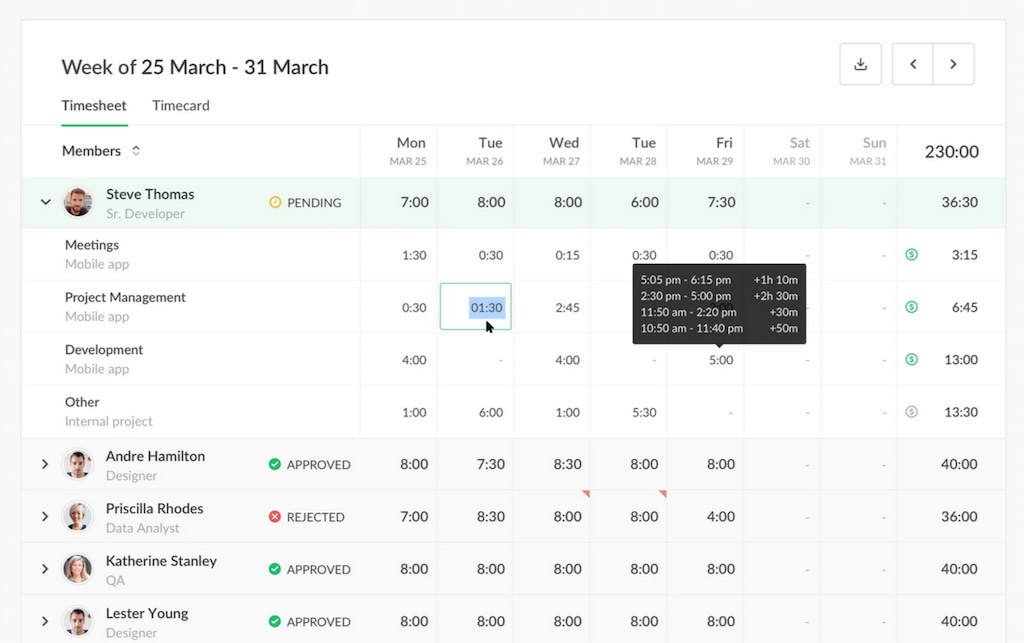 The app has a wide range of time tracking features for teams and individuals. It is simple to use, with a time toggle feature that allows users to turn time tracking on and off. Managers or employees can see how long each employee worked on every task, what are their work hours, and when they take breaks and stoppages. This provides a highly accurate look into the work process presented in an easy-to-comprehend way. You can add time manually as well. Thanks to its integrations, you can automatically track time inside project management tools. It also has a number of free tools and templates, for example, this free weekly timesheet template.
Punchtime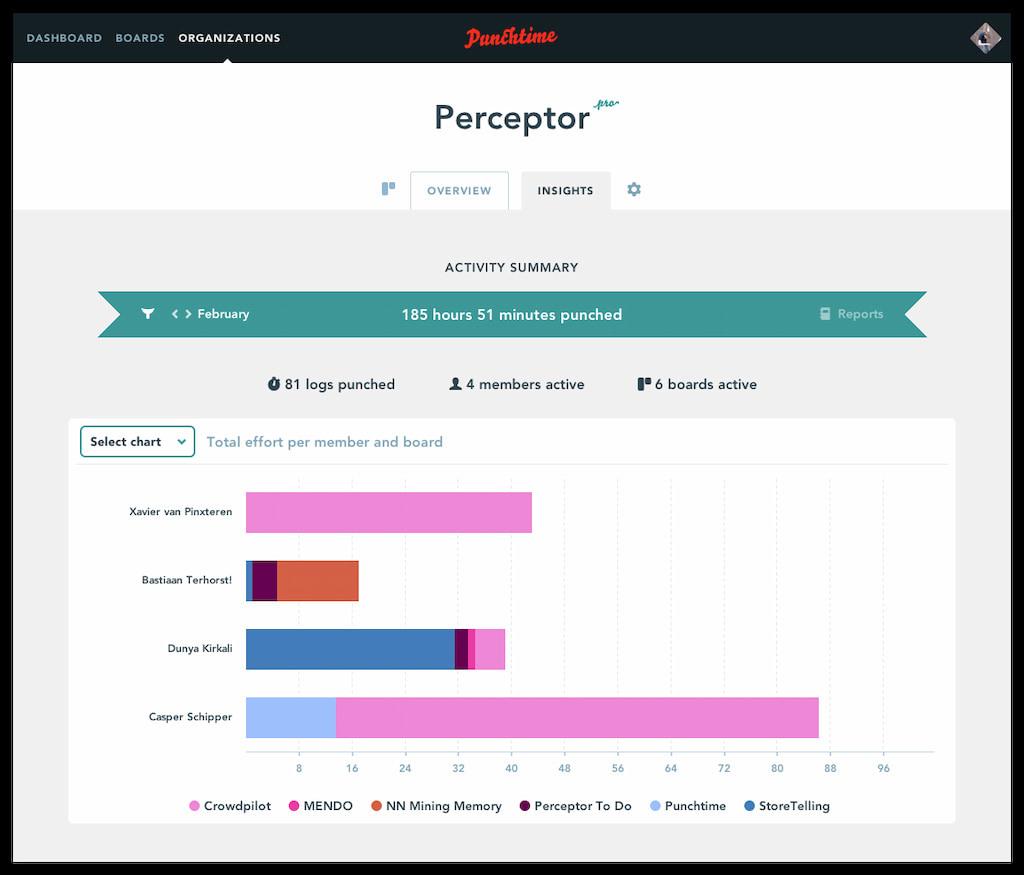 It provides something very similar to its customers. Punchtime time tracking is simple and effective and can be accessed through the Trello app. The time tracking can be flipped on or off, and it is accessible through a web app, a browser extension, and even a mobile app, so you can track time across devices. They also have a simple dashboard that shows time spent on projects.
Paydirt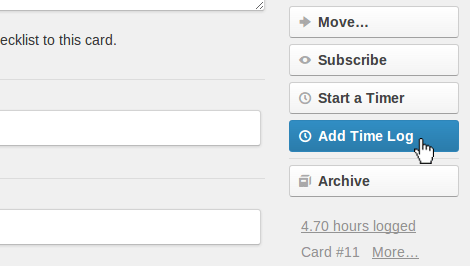 Paydirt has several time tracking features that make it a valuable addition to any team's tech stack. They pride themselves on making things easy for companies with a one-click on/off option on any page. It even has smart features that can determine which project you are working on and automatically start tracking. You can also start a time up to an hour in the past if you forgot to click start on a project.
🧮 Billing & Invoicing
Finding an easy and accurate way to bill and invoice clients for the hours you've worked is critical for businesses that collaborate with clients and bill for hourly work. This is an important part of business, whether it is a freelancer on an hourly contract or a large corporation billing clients for their time. Let's look at the billing and invoicing features of these three solutions.
Everhour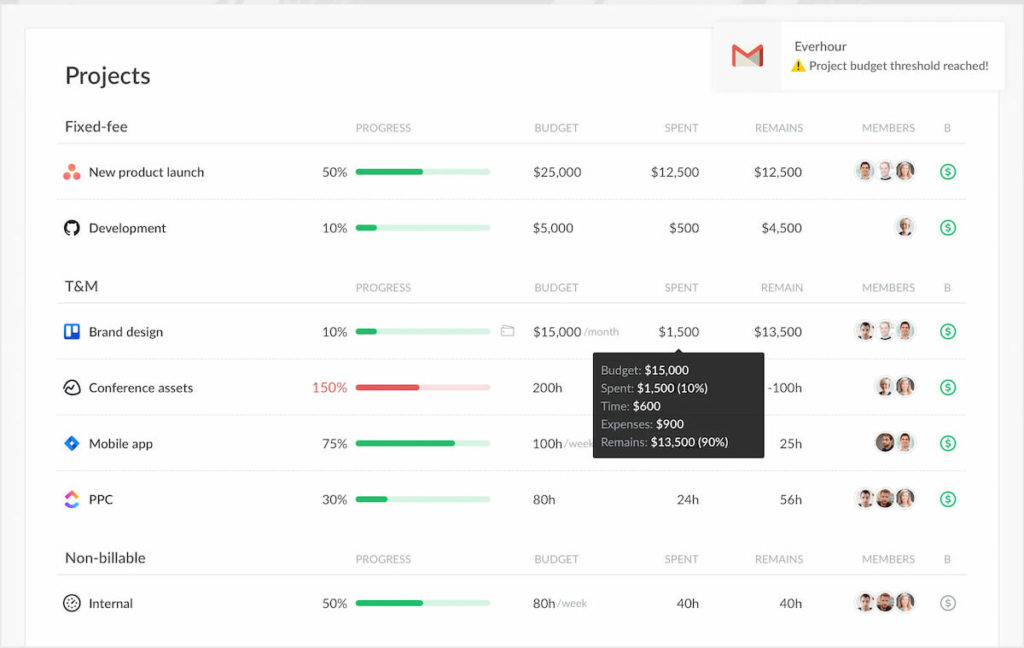 Everhour has comprehensive project budgeting and invoicing features that allow for customizable invoicing that clearly and efficiently shows clients the hours you've worked. It has features that disallow over budget, meaning you can set it, so you don't go over a previously agreed-upon price, create flexible billing with several billing methods, and even exclude certain hours as non-billable. These invoices can be translated, copied to different software options, and even will show when a client opens them.
Punchtime
Punchtime doesn't offer the invoicing features of other software companies. Because it is primarily centered around Trello and limited to a time tracking and reporting app, it isn't built for invoicing. However, the information provided by the app and the report feature they offer give you clear information that can help make invoicing easy.
Paydirt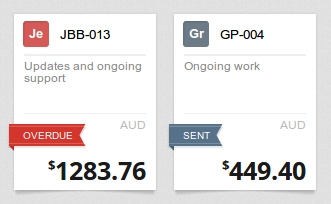 Paydirt has extensive invoicing features that will give businesses a tool that makes this part of business simple. The Paydirt invoice offerings allow businesses to automatically create invoices from their logged works and even receive email notifications when invoices are overdue. You can see upcoming and overdue invoices on an easily accessible dashboard. These invoices can be created in 52 currencies and 17 languages with the Paydirt app invoice features.
💁‍♀️ Team Management
These apps are designed not just to simplify time tracking. They can serve as effective team management software and ease collaboration (and strengthen our collaboration skills). They simplify managing teams by streamlining delegation and communication so teams can work together asynchronously with ease. Let's explore how team management can be eased through these three options.
Everhour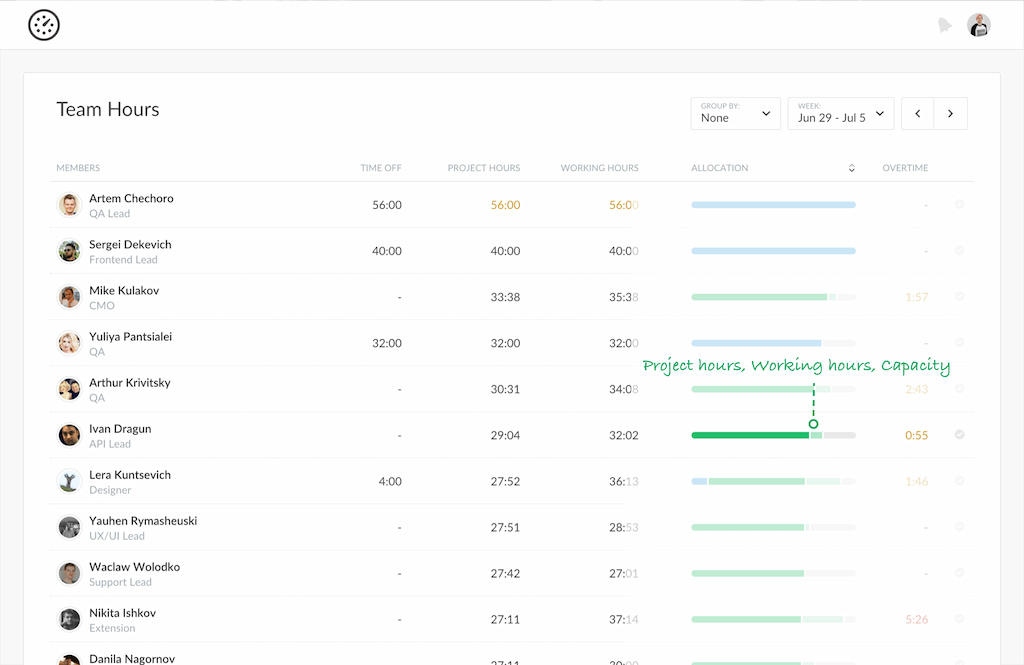 Everhour has a massively positive impact on overseeing how teams perform. Managers can both see employee performance and make changes to the project. It functions not just as an attendance tracker but as a full-scale project management platform. Managers can assign tasks, set employee hour limits, and even control users' access to certain information. The manager can completely edit the time log to ensure accuracy, and with summary charts, all information is displayed concisely.
Punchtime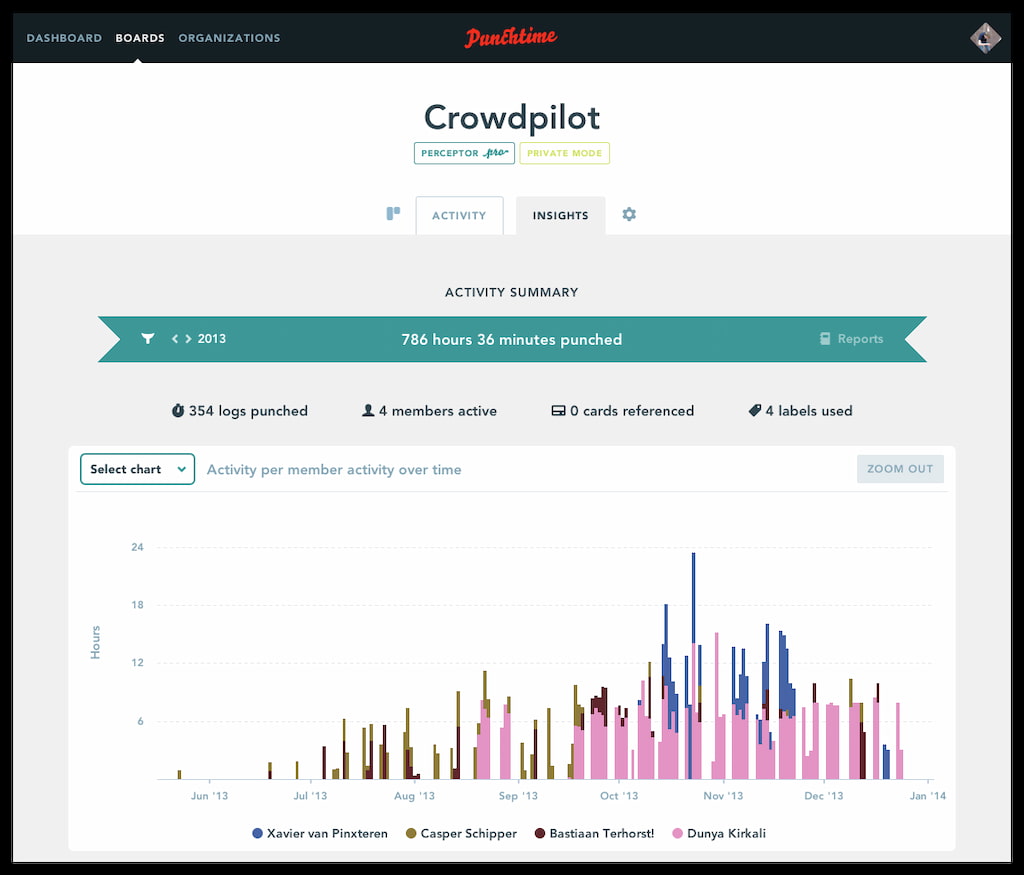 Punchtime has collaboration features that make it a great tool. While it is based on Trello, it has its own unique project management features that make it ideal for teams. Managers can categorize their work with Trello cards and labels, and it is easy to see what each employee is doing on the same task. There are also Trello features that Punchtime accentuates perfectly, making the app a great compliment to a team situated on Trello.
Paydirt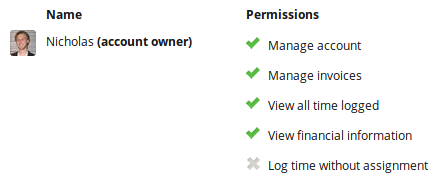 Paydirt makes monitoring the performance of teams easy. It has features that allow managers to assign tasks and permissions to team members while also overseeing the amount of time each member of the team is spending on each task. Managers can also set the app, so employees have to submit timesheets for approval so that they are fully on top of everything going on. Managers can even create personalized time trackers for employees where each staff has different tasks and hourly rates.
📊 Reports
Business intelligence is a vital component of a smart operation. Receiving high-quality data that illustrates the performance of your business will allow you to adjust based on trends. Understanding how your company and employees utilize its time will provide essential information to guide how you run your day-to-day. Let's look at the reporting features of these three companies.
Everhour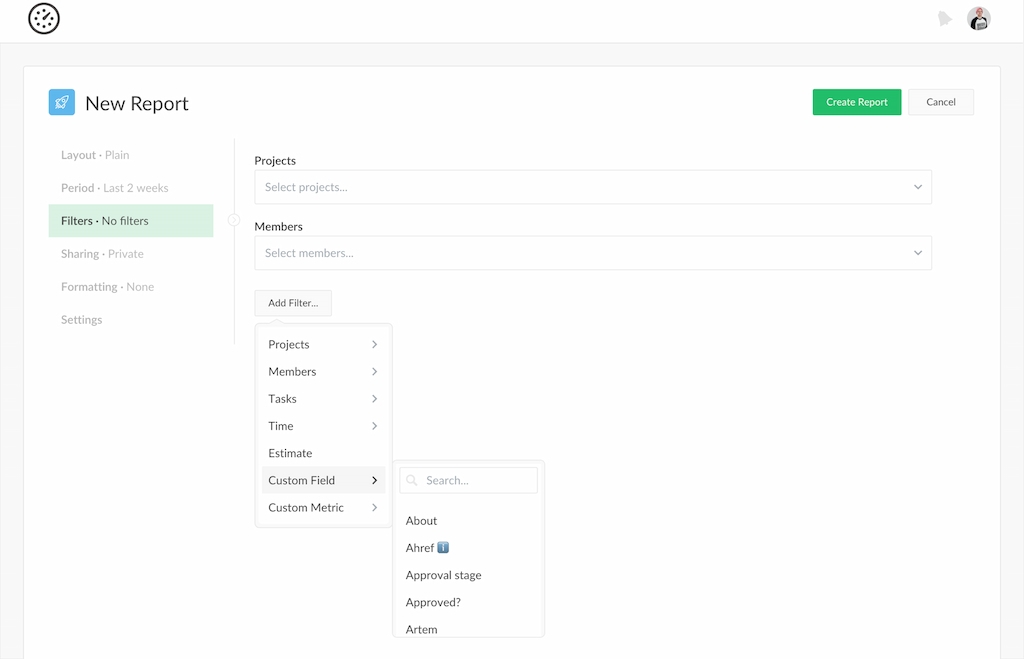 It provides well-organized reports that can be shown to clients or used by businesses to aid operations. These analytics are customizable and efficient. The reports can be filtered, arranged, and have conditions added. They can show timelines up to certain dates, performance by employees, and much more. There is also a number of sample reports you can use.
Punchtime
The app also offers extensive reporting options for its time tracking features. These are neatly arranged in customizable charts that can be adjusted under different criteria. Your data will be neatly organized into easily legible visual information, from bar charts to pie graphs. These can be sent to clients or kept for businesses.
Paydirt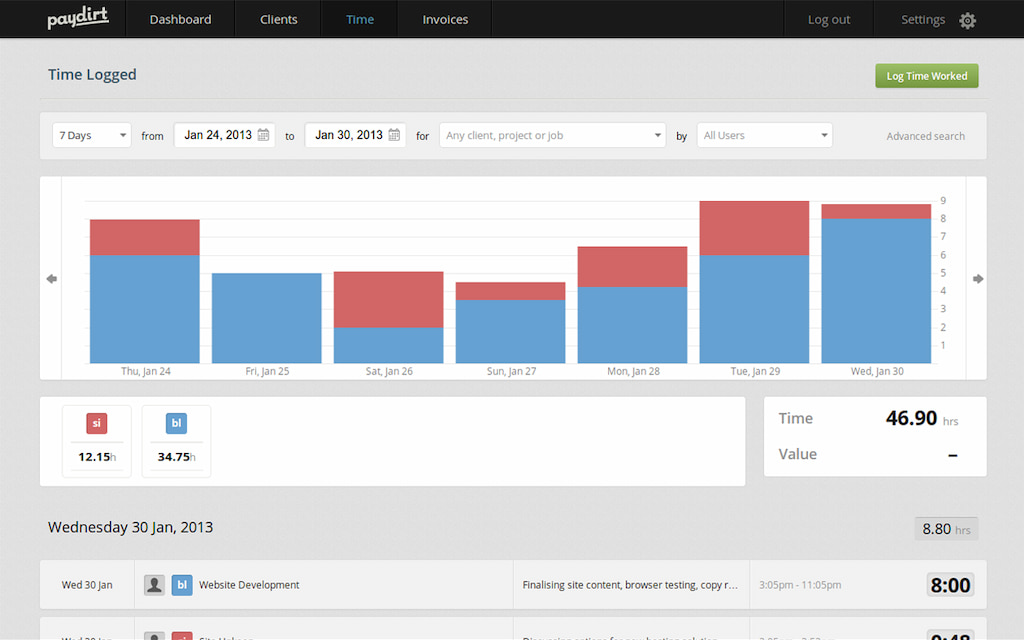 Paydirt has reporting features to offer essential insights into your business. These visual reports offer overviews of how time has been spent, who has been the most efficient, and even what times of day your employees are most productive. There are effective filters that allow for more customizable reports that align with your company or client's needs.
🔁 Integrations
Integrations are important parts of using tech, as they allow businesses to integrate the software with the other parts of their tech stack. Having a software solution that integrates with many different technologies will allow you to get the most out of each component of your technology infrastructure. Let's dive into what these apps integrate with.
Everhour
This time tracking app integrates with over 15 different software options covering various needs. It integrates with project management solutions to provide best-in-class time tracking integration for ClickUp, Trello, Jira, Basecamp, Asana, communication software like Slack, and accounting software like Xero, QuickBooks, and FreshBooks. It also integrates with Zapier, an integration software, so it can be widely used across apps.
Punchtime
Since it is an app built specifically for Trello, that is its primary integration. It integrates seamlessly with Trello and functions within the application. It can also be integrated into browser extensions.
Paydirt
Paydirt has five primary software integrations. It can be integrated on Trello for project management, as well as Zapier, which will integrate it with a lot of different apps. You can also sync it up on Redbooth, and Basecamp 2 and 3. It can be used almost everywhere.
💰 Pricing
Every business operates on a budget. Finding software solutions that align with your budgetary requirements and the unique demands of your business is critical. Let's look at where these time tracking apps fall in pricing and how they customize their offerings for businesses.
Everhour
It has two pricing options. There is the yearly option, where businesses pay $8.50 per user a month, with a base user amount of five users. This provides access to the entirety of Everhour's offerings. There is also the monthly option, which is the same, but at a rate of $10 per user a month, with the same minimum user base.
Punchtime
This app has costs dependent on the number of users. For one user, it is $19 a month; two-five users – it is $49 a month; for six-15 users, it is $99 a month; and for 16-30 users, it is $199 a month. If users purchase a yearly plan, it is a 20% discount from the monthly costs.
Paydirt
Paydirt has payment plans that restrict the number of users and features depending on costs. The Starter plan for $8 a month allows for one user and three clients. The Hustler plan is $16 a month and has one user and unlimited clients. The Co-Op plan has three team members and unlimited clients for $29 a month, and the Small Team plan is $49 a month for six team members and unlimited clients. The Large Team plan has ten team members and unlimited clients for $79 a month, and the Agency plan has 20 team members and unlimited clients for $149 a month.
🤔 Everhour vs Paydirt vs Punchtime: Final Note
Whether you prefer Everhour vs Paydirt vs Punchtime will entirely depend on your own unique preferences. All three are apps that function inside Trello and provide unique value-adds for businesses.
Paydirt has great offerings, with top-notch features in a variety of areas. They have great reporting and team management, which are their two standout areas, as well as billing and invoicing. Punchtime has top-notch time tracking offerings but doesn't have as many integrations as the other two and isn't as strong with invoicing. Everhour might be the most well-rounded but lacks the pricing selection you'll find on the others.
Overall, it comes down to what your business is looking for. Each is a great piece of software and can provide businesses with highly valuable features.