Whether your team is working on projects in-house or remotely, team management software is something that you should be using. It's an essential modern workplace tool, and with it, you can stay on top of every project you have going on.
Here's why you need to have team management software and learn about the features that you should be looking for in it.
What Is Team Management Software?
Firstly, you need to know just what team management software is. On a basic level, it's software that will help you manage all of your team's tasks and projects in one place. It's a shared platform, so your team can work together. Plus, it gives the manager an overview of everything that's happening.
As collaboration becomes more and more common in the workplace, you need something that will help you keep everyone on task. What's even more important – ship your product on time.
Best Team Management Software Features
As you can see, there are lots of reasons why you should be investing in team management software. If you're looking to find the best option for you, here are some of the features you should be seeking out.
Customization
Every business is different, and every team will need something specific from their team management software. Because of this, you need software that isn't going to be too rigid about how you use it.
Look into how you can customize your software to get what you need. You'll want to be able to choose all kinds of aspects to be customizable. For example, you want to be able to change people assigned to tasks, to be able to add notes where you need them, attach files, and so on.
The more options there are for you, the better. That allows you to change things up as needed, as every project will have different needs.
Project templates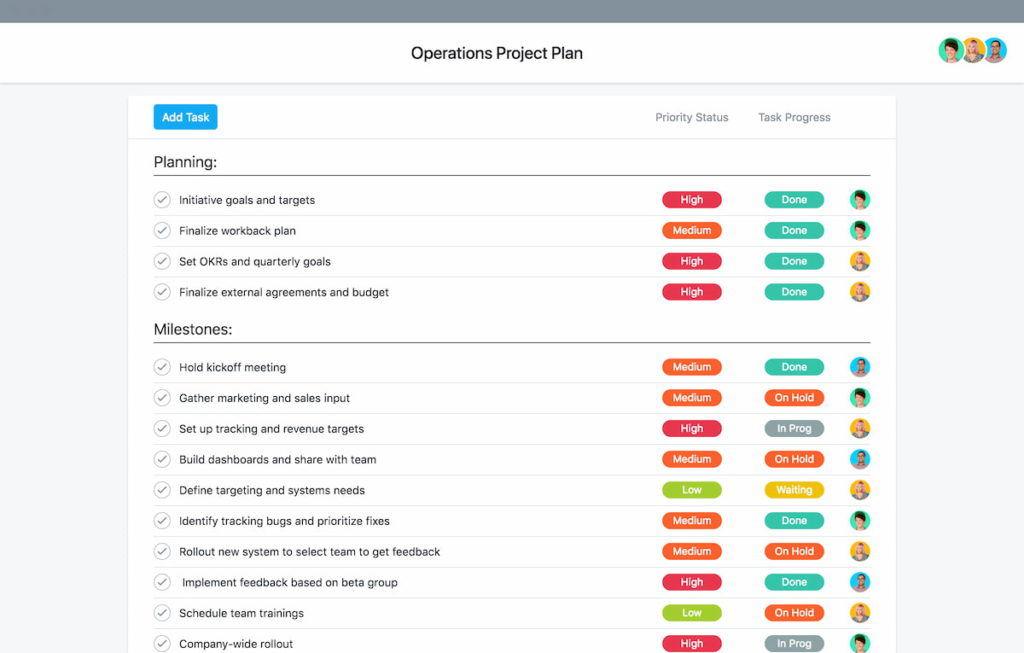 While customization is vital, you should also be looking for project templates from the software you use. When setting up a new project, it's crucial that you can do it quickly and efficiently. That's where templates can come in.
You should be able to use any template that the system has for you so that you can plug in all the correct details and get going. It's also great to be able to make your own templates. If you work on a variety of similar projects, you can swap the details out and get going.
Time tracking
Time tracking is something you'll see in most team management software now, as it's essential to helping your team stay on target. When you're able to track time, you can see where your team is spending their time and efforts. When you know this, you view what they're working on, and what's taking up most of their time. It gives you a better idea of how a project is going.
When using this feature in your software, make sure you're keeping a record of the logs. Over time, you'll be given a very accurate overview of how much time a project needs. Over time, it will help you create more accurate time estimations for your clients, making things a lot easier for you.
Also, you'll be able to identify the tasks that aren't producing enough value. That allows you to cut them down or remove them, if possible. It's something that offers you a lot of value, so make sure there's time tracking available.
Real-time communication
It is an important feature that needs to be in any software you use. When you all communicate within one piece of software, you can check back on logs and see the details when you need to. There's no sifting through email or chat threads in a panic trying to find what you need.
It can prove to be doubly essential if you have a remote team. You can't just walk down the corridor to find your other team member to ask them a question, so there need to be quick and easy ways to get in touch.
A good piece of software will allow for in-context communications. For example, on a board for bug fixes, you can send messages back and forth about the topic in question. Then, if you need to go back and find what you were talking about, it's super easy to do so.
Project scheduling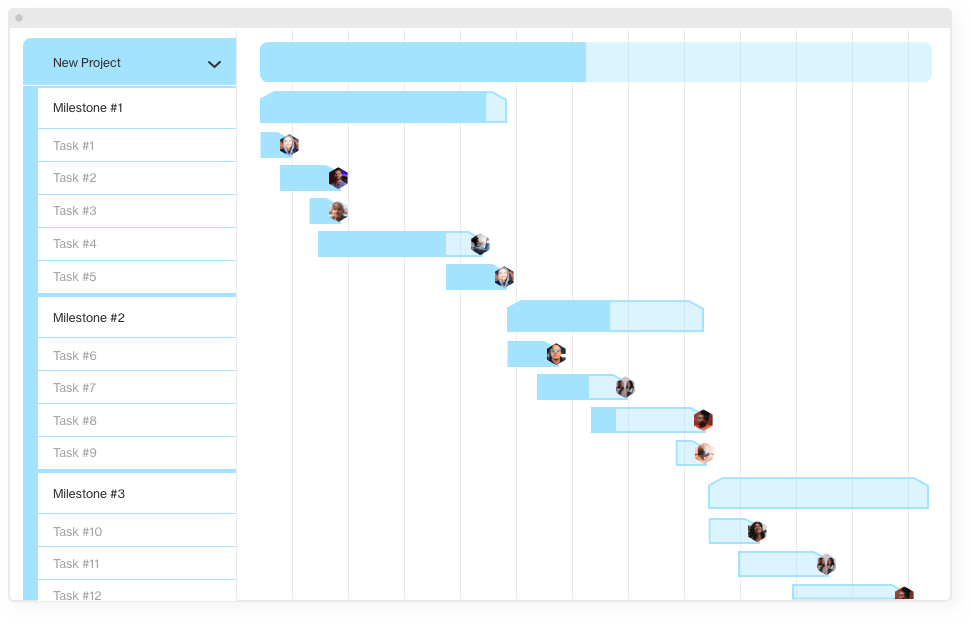 Project scheduling is another imperative feature that your time management software needs to consider having. Once there's a project in place, you should be able to assign tasks to everyone as they work. With the right software, people can see where they're needed instantly and quickly.
You should also look out for color-coded labels. These are helpful for a variety of things, such as grouping tasks together. They can also be used to denote whether a task is urgent, using a traffic light system. This makes it so easy to see what each team member needs to focus on next.
Project budgeting
All projects will have a budget, and part of your role as the team manager is to ensure that you stick to it. That's something you can do much more easily with a budget tracker, which you can use in your team management software.
The way the tracker looks will differ depending on the software, but usually, you'll have templates that you can use. It allows you to put in all the relevant details, such as the budget, time allotted, people working on the project, and so on.
That will help you have an up-to-date idea of the budget and how it's being used, so you can make adjustments when needed. You could use different ways of visualizing that budget, such as bar and pie charts too.
Third-party integrations
Even though you'll be working mostly through your team management software, you'll also have other apps and software that you'll be using too.
For example, you may have client messages through Gmail, and files you need to send via Dropbox. When this is the case, you'll need to keep switching back and forth on different apps, trying to get everything done.
That's going to affect your productivity, so you need software that lets you integrate these options. Most good services will offer an integration option, so your team can find everything in one place.
Mobile app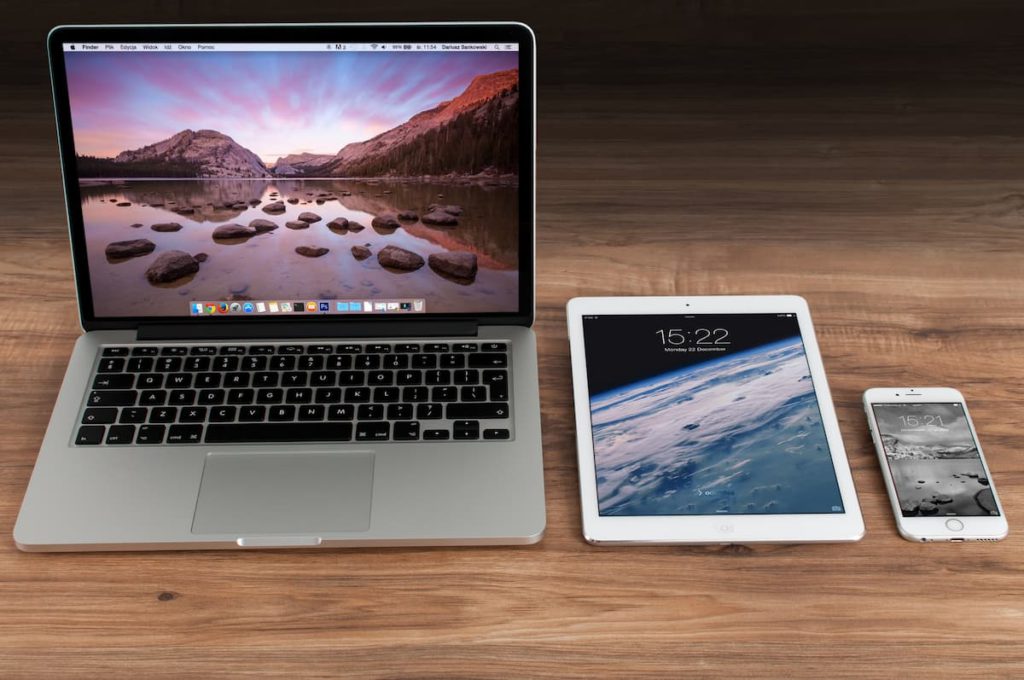 While your chosen software works well on your desktop, can you also use it on your phone? That's something that many business owners are looking for now, and the same should be true for you.
While people are working remotely and using remote work software, they're doing more and more work from their phones. It's a mobile computer that you can keep in your pocket, so you want to be able to access the software from it when you're not at your desk.
A good mobile app will let you do just that. They'll be optimized for phone use, such as having vertical feeds and larger buttons designed for touch screens. With these, it's easier to work on the go.
Security
No matter what you're working on, you are entitled to demand excellent security from the team management software that you're using. You'll most likely be working with confidential information, and you can't be allowing it to get leaked.
That lets you restrict what they can access. There should also be good network security options, as well as data protection.
Finishing Off
These are just a few of the features that you need to be looking for in your team management software. The right software will help you keep your projects on track, and ensure that everyone is on task. You'll soon see how much of a difference it can make.