Everhour + Slack
Important time tracking activity at the right Slack channel
Sign Up Free
Notifications and progress
Receive a notification every time when someone starts or finishes working on a task. You can see the total time spent on a task and compare it with the estimate. Provide context by leaving comments on time entries.
It is possible to send everything into a single channel, say #time_tracking or configure individual project-based channels.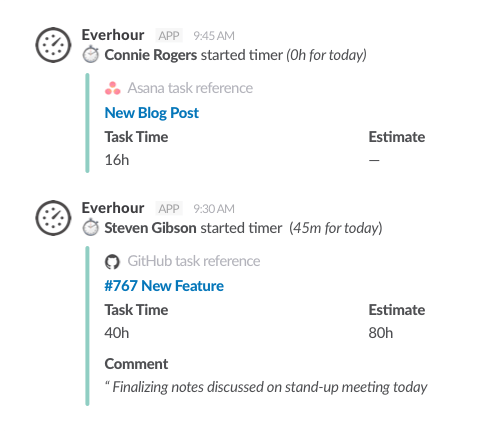 Time adjustments
Don't miss a time adjustment. Know when someone reported time manually or edited the existing entry. Or see if an entry was changed by an admin on behalf of the team members.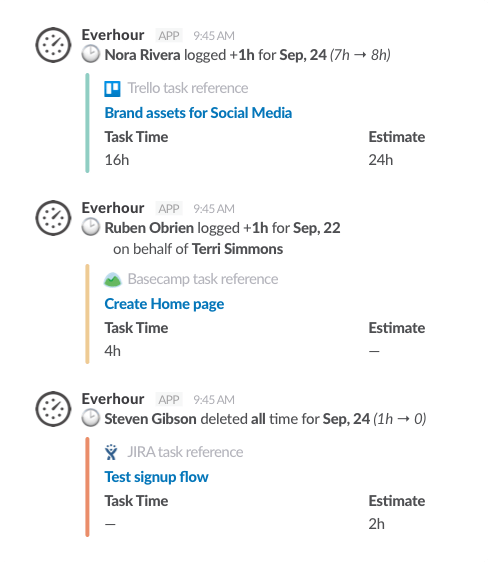 Estimates and delivery
Set an estimate and stick to it! Make it total for a task or assign individual estimates on each task contributor. Be aware of any changes in the deadline.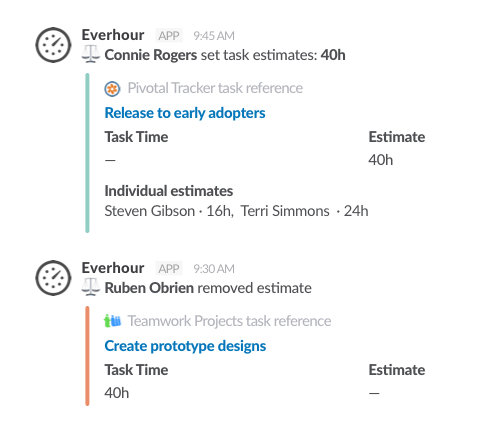 About Everhour
Everhour is a web-based time tracking, reporting and invoicing software designed with developers and teams in mind.
What makes Everhour different is the simple and extremely native integrations with the most popular project management tools like Asana, Trello, Basecamp, GitHub, JIRA and Pivotal.