Without time-tracking and efficient billing, projects can quickly become challenging, making them more stressful than they need to be. But there is a solution. Billing and time-tracking software help companies track the time spent on projects and send automated invoices to clients to ensure the billing process is accurate.
Time and billing software offers many benefits for businesses across all sectors. Accurate time-tracking allows team members to track billable hours to ensure they are paid for all the time they put into projects, reducing revenue leakage that eats into businesses' bottom lines.
Time and billing software also provides clients with detailed records of billable hours and expenses, fostering trust and transparency, essential elements of a good business-client relationship. The tools can also be integrated with other platforms businesses use, such as project management, accounting, and CRM systems. Finally, time and billing software enhance team productivity by making individuals accountable for the time they spend on tasks and projects.
Key Features of Time and Billing Software
Billing time software solutions are popular because they offer a wide selection of valuable features.
⌛ Time tracking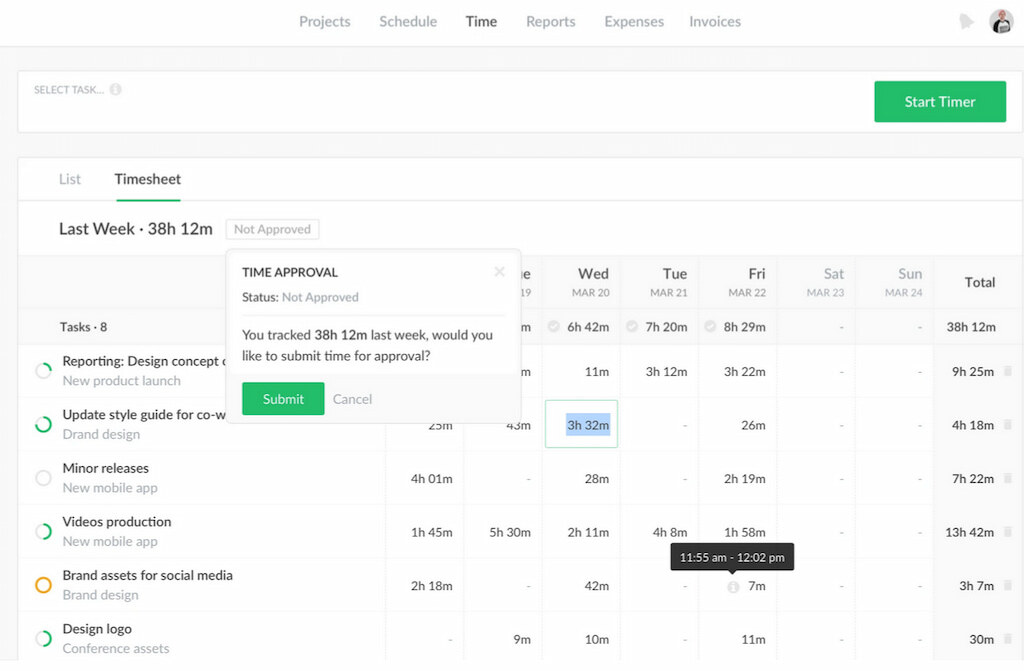 Time-tracking features allow businesses to accurately track and manage the amount of time team members spend on tasks, projects, or specific clients. Common time-tracking features include timers that allow users to start, pause and stop time as they work on tasks and projects, automatic time-tracking that detects when users start and stop working on specific tasks, and timesheets for users to input time and review hours.
💸 Invoicing and billing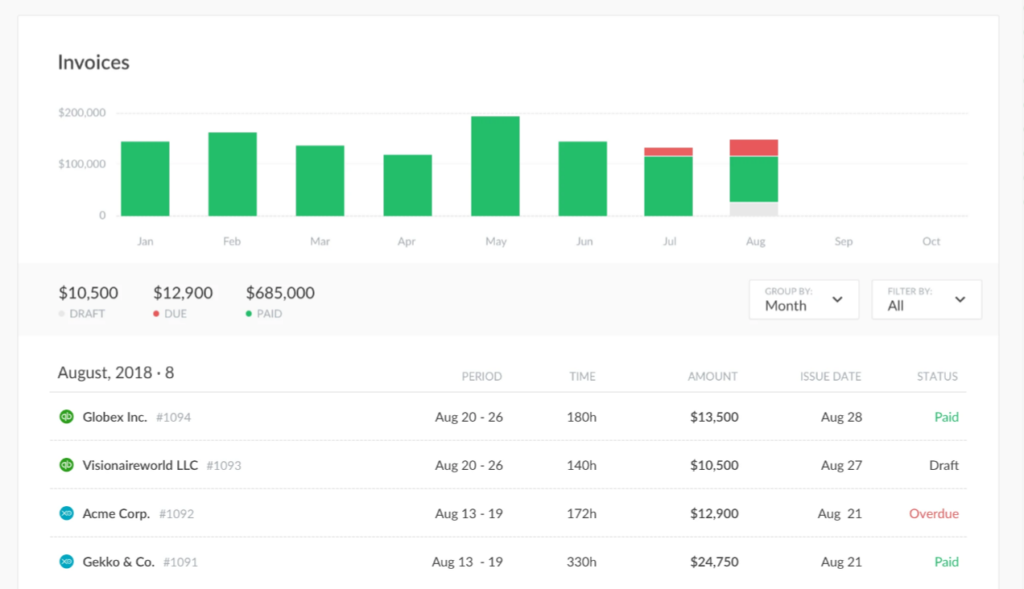 Invoicing and billing features allow users to generate, manage and send invoices to clients based on the time spent on tasks and projects. Common invoicing and billing features include the ability to generate invoices based on tracked time, customizable invoice templates to create branded invoices to send to clients, the option to change currencies and tax rates, recurring billing and discounts, and any relevant adjustments. Some time and billing software solutions also allow users to send clients automated payment reminders if an invoice due date is approaching, making it more likely they will pay on time.
🔎 Expense tracking
Expense tracking allows users to log and categorize task and project expenses relating to materials, travel, and other costs. Many expense trackers also have receipt management features, allowing users to attach copies of receipts to expense requests. Additionally, expense workflows allow users to review and approve expenses before they are billed to clients.
📈 Reporting and analytics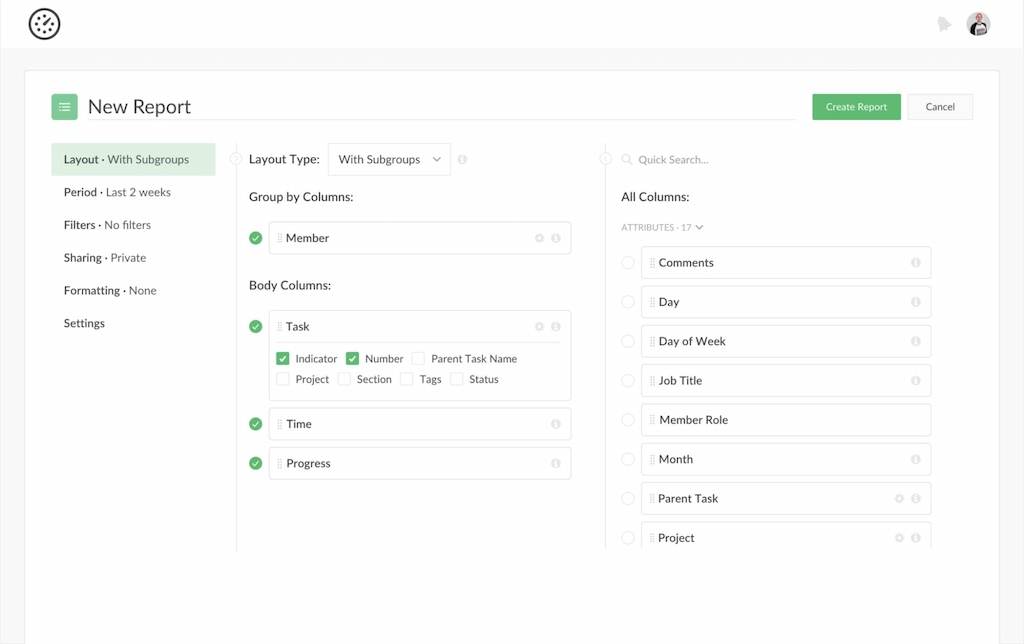 All time and billing software offer reporting and analytics features, allowing users to create customizable reports based on specific criteria, including project, client, date range, or by the employee. Many time and billing software tools also offer data visualization features, such as data-rich graphs and tables, and real-time reporting capabilities to allow users to identify high-value clients and track employee productivity across set periods.
🔁 Integration with other tools and systems
The vast majority of time and billing software offers users the option to integrate the platform with the other software solutions they use, including project management, CRM, accounting, and git repository tools to streamline processes and improve productivity and efficiency.
---
Types of Time and Billing Software
There are numerous types of time and billing software, including cloud-based software, on-premise software, and mobile apps. Let's explore each type in more depth.
⛅ Cloud-based software
Cloud-based time and billing software are hosted on remote servers and delivered to users online. Many organizations choose cloud-based software over other solutions because it's accessible from devices with an internet connection, is easily scalable to meet business demands, automatically updates, and offers data security and backup features that keep sensitive employee data from prying eyes.
🏢 On-premises software
On-premises time and billing software is installed and hosted on a company's own servers rather than being delivered by a cloud-based service. Some businesses opt for on-premises software to have full control over the software environment, customize features to fit the business's specific needs, and have full control of data storage and security.
📱 Mobile apps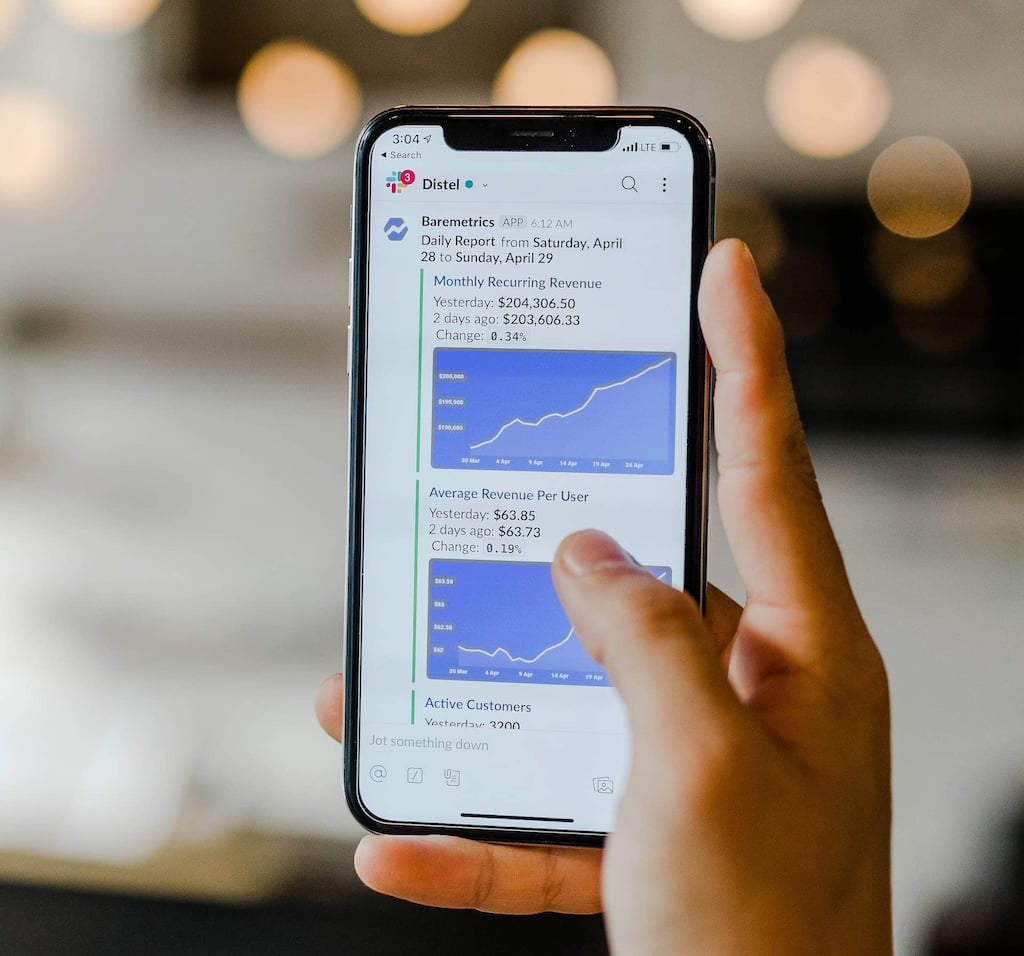 Mobile app time and billing software do what it says on the tin, it allows users to manage their time and client billing on their smartphones. This time and billing software type is typically favored by freelancers, shift workers, and small businesses due to its flexibility and convenience for people who are often on the go.
💸 Time and billing software for accountants
Accountants need access to time and billing software that caters to their unique needs. For example, they need time-tracking and billing software that will accurately bill clients for their services with easy time-logging capabilities, customizable time categories, and several timer options to cater to the work they are doing.
Similarly, accountants manage expenses on their client's behalf, so the software should have extensive expense tracking features such as receipt scanning and categorization, as well as integrations with accounting software, such as Xero, QuickBooks, and FreshBooks.
👩‍⚖️ Time and billing software for law firms
Law firms benefit from time-tracking and billing software because they need to be able to easily log billable hours, use different timers depending on the nature of tasks, and have the ability to track time by client or case.
Law firms also incur expenses on behalf of their clients, meaning they need access to time and billing software with robust expense management features. Finally, law firms need to be able to integrate time and billing software with practice management tools such as Clio, Smokeball, or MyCase.
💬 Time and billing software for consultants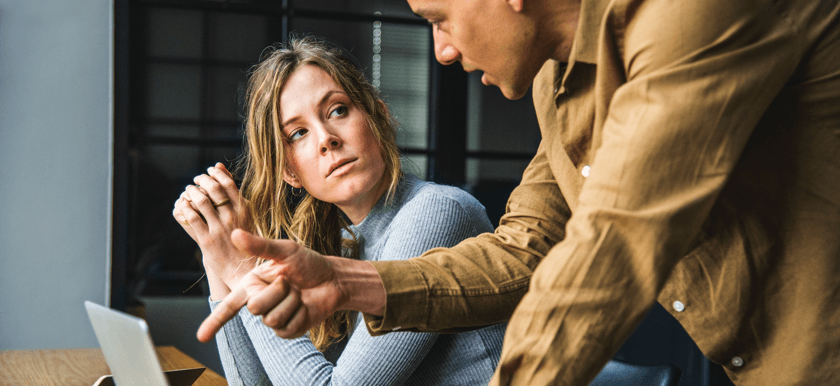 Consultants require reliable time and billing software to streamline client billing processes, track their time, and manage their expenses. They need a tool that has flexible invoicing options, as consultants often work on an hourly, project-based, or retainer basis.
Like accountancy and law firms, consultants incur expenses while working on client projects. They need easy access to expense logging and tracking software that allows for receipt scanning and integrates with accounting systems.
🤝 Billing software for service providers
Businesses that provide services to customers or clients require software to streamline the billing process by managing invoices, tracking expenses, and monitoring financial performance across a high volume of customers. By leveraging automation and integration with accounting tools, billing software allows service providers to focus on their core business areas while ensuring seamless financial management that improves profitability and customer satisfaction.
---
What to Consider in Time and Billing Software
There are dozens upon dozens of billing and time-tracking software solutions out there. So, how do you go about choosing one when there are so many available? Here are a few things to consider before you choose a tool.
🤔 Business size and complexity
It's vital to factor in the size and complexity of your company to ensure you're choosing the right software. For example, if you're planning to expand your business, you need to choose a solution that is scalable and flexible. Additionally, the nature of your business may mean you require customizations, such as multicurrency support and industry-specific integrations.
🤑 Budget and software costs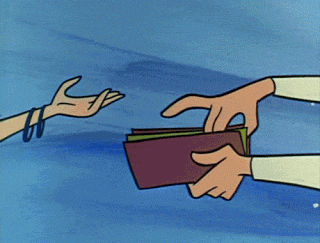 You need to consider your budget and the cost of software solutions before choosing a time and billing software solution. Consider the tool's pricing structure, set-up costs, and staff training costs of the time and billing software solutions you're considering. With so many options available, you're bound to find a tool that fits your budget
👌 Ease of use
It's also important to consider the user-friendliness of time and billing software. This will significantly impact whether the tool is a help or a hindrance to your team. The software you choose should be easy for new users to learn and adopt during the onboarding process. It should also offer streamlined workflows that save your team time that can be spent elsewhere.
💪 Customization and flexibility
Take customization and flexibility into consideration to ensure that the tool you choose is adaptable to your business's processes. For example, you should think about choosing a tool that offers custom templates for invoices and reports, custom billing rules to take into account different fee structures, billing rates and cycles, and customizable user roles and permissions to give you control over employee access.
🔏 Data security and privacy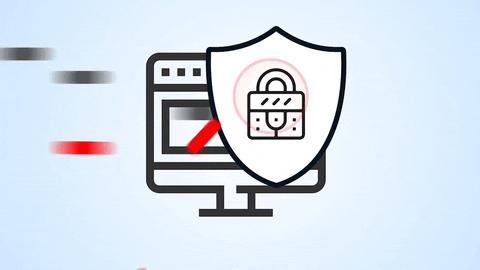 You need to ensure that the software you choose is secure to protect your business from data breaches. Find a time & billing software tool that uses data encryption and stores data securely.
---
Popular Time and Billing Software Options
We've established that there are dozens of excellent time tracker and billing software solutions out there. Here are some of the best tools available!
Everhour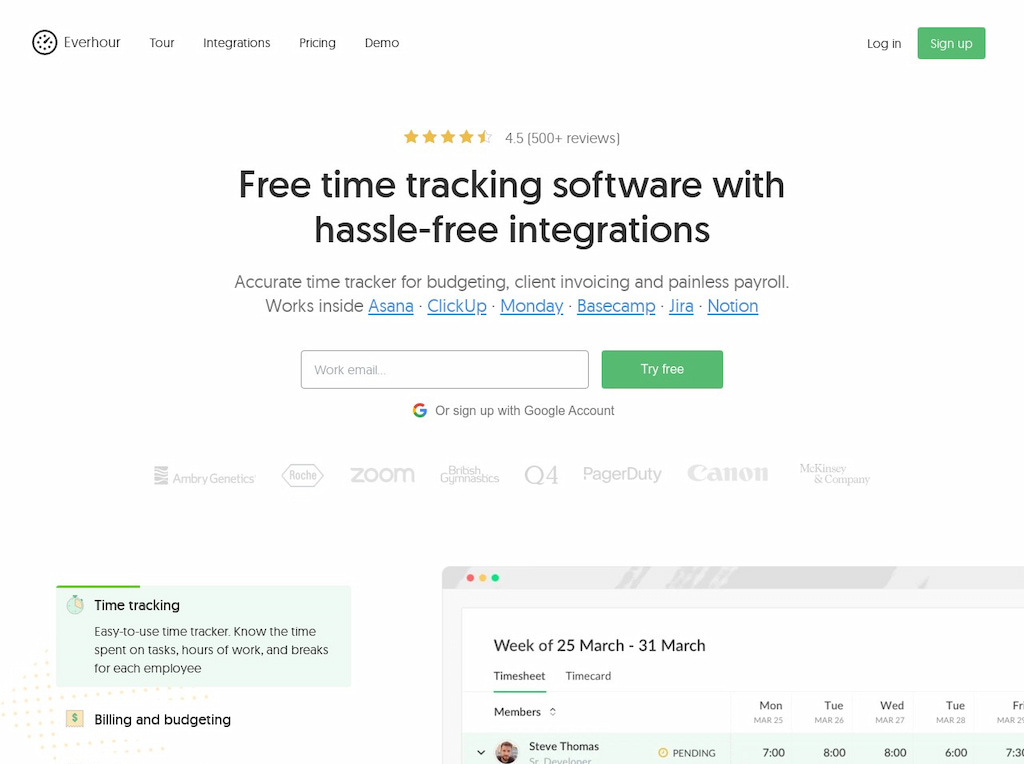 Everhour is an intuitive employee time-tracking and billing tool with numerous capabilities, including time management, billing and budgeting, team management, expense tracking, and reporting.
✨ Key features
Time–tracking and management: Everhour enables users to track time using start and stop timers, manual time entry, or a time clock app, and offers a useful timesheet app to keep track of tasks and projects.
Billing and budgeting: As a comprehensive billable hours software solution, Everhour allows users to create clients, assign projects, keep track of budgets, and spot un-invoiced time easily.
Team management: Use Everhour's work hours tracker and attendance tracker to stay updated on what your team is up to, control access to data for different users, and create summary charts to see how everyone is performing.
Expense tracking: Track expenses such as materials and travel, attach receipts, and set unit pricing instead of entering the bare sum.
Reporting: Create custom reports, analyze tasks deeper with metadata, highlight key data, and schedule reports by email.
💰 Pricing
Free
Lite: Starting at 2 users, $5 per user per month, billed annually.
Team: Starting at 5 users, $8.50 per user per month, billed annually.
---
QuickBooks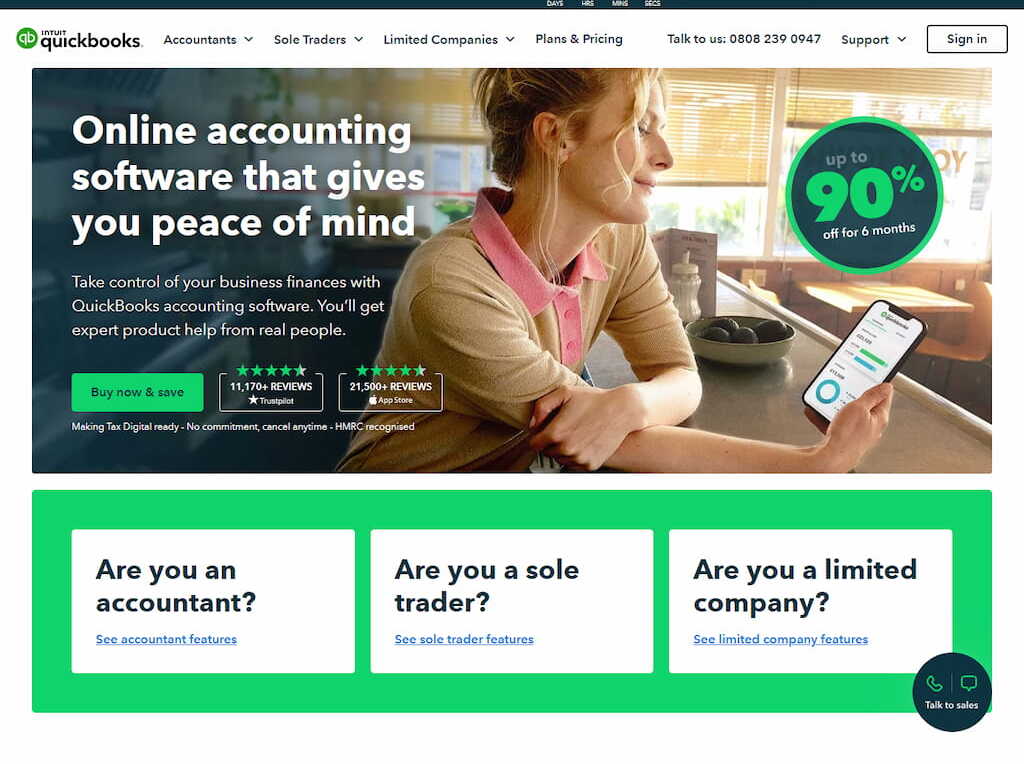 QuickBooks is an online accounting software that gives you control over your business's finances with expert help.
✨ Key features
Bank data: Connect your bank cards to reduce the time spent on data entry and see transactions in real time.
Invoicing: Send customized invoices from your phone and set automatic reminders, saving your time spent chasing late payments.
Expenses: Match recipients to expenses seamlessly.
Payroll: Set up automatic pay runs pension submissions and instantly create payslips which employees can access from QuickBooks' self-service employee portal.
💰 Pricing
Self-employed: £10 per month + VAT
Simple start: £14 per month + VAT
Essentials: £24 per month + VAT
Plus: £34 per month + VAT
Advanced: £70 per month + VAT
---
FreshBooks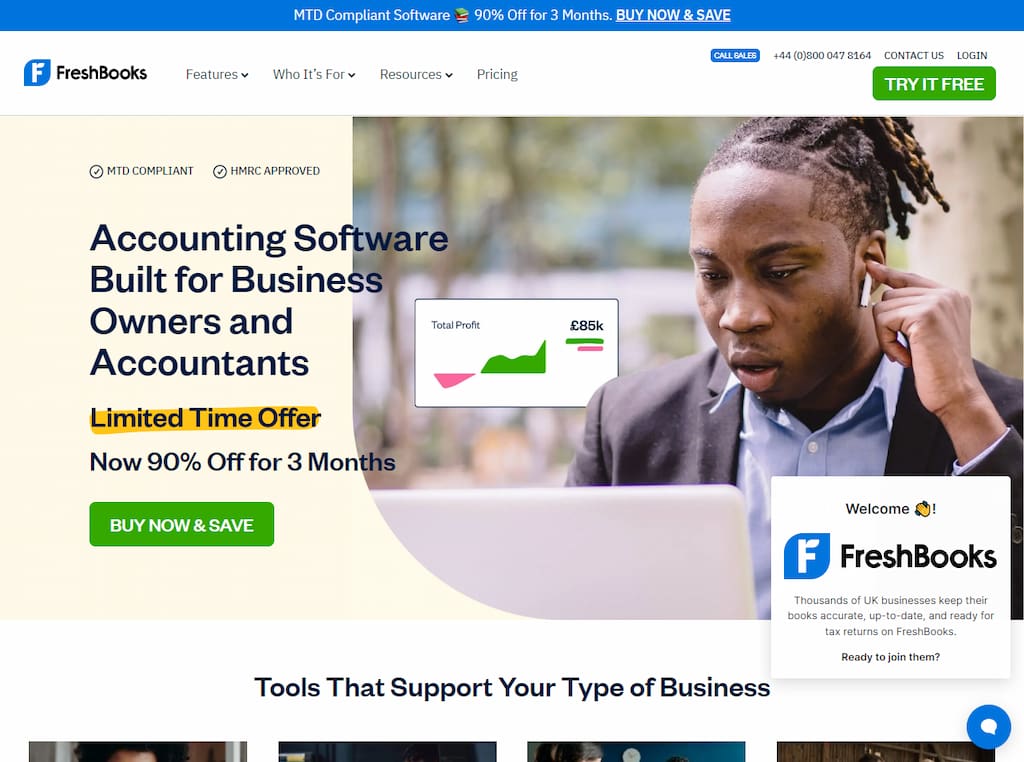 FreshBooks is an accounting software with expenses, time-tracking, invoicing, and reporting capabilities, perfect for freelancers and small businesses.
✨ Key features
Expenses: FreshBooks expense tracker enables you to see what you're spending at a glance and how profitable you are.
Time-tracking: Track time to see how much time you're spending on individual tasks and projects. Once the work is done, generate an invoice with one click.
Invoicing: Create professional-looking invoices with the invoice generator. Customize invoices by adding your logo and including a 'thank you' email.
Reporting: View ready-made profit and loss financial reports, sales tax summaries, expense reports, and more.
💰 Pricing
Lite: £12 per month for 5 clients.
Plus: £22 per month for 50 clients.
Premium: £35 per month for unlimited clients.
---
Zoho Books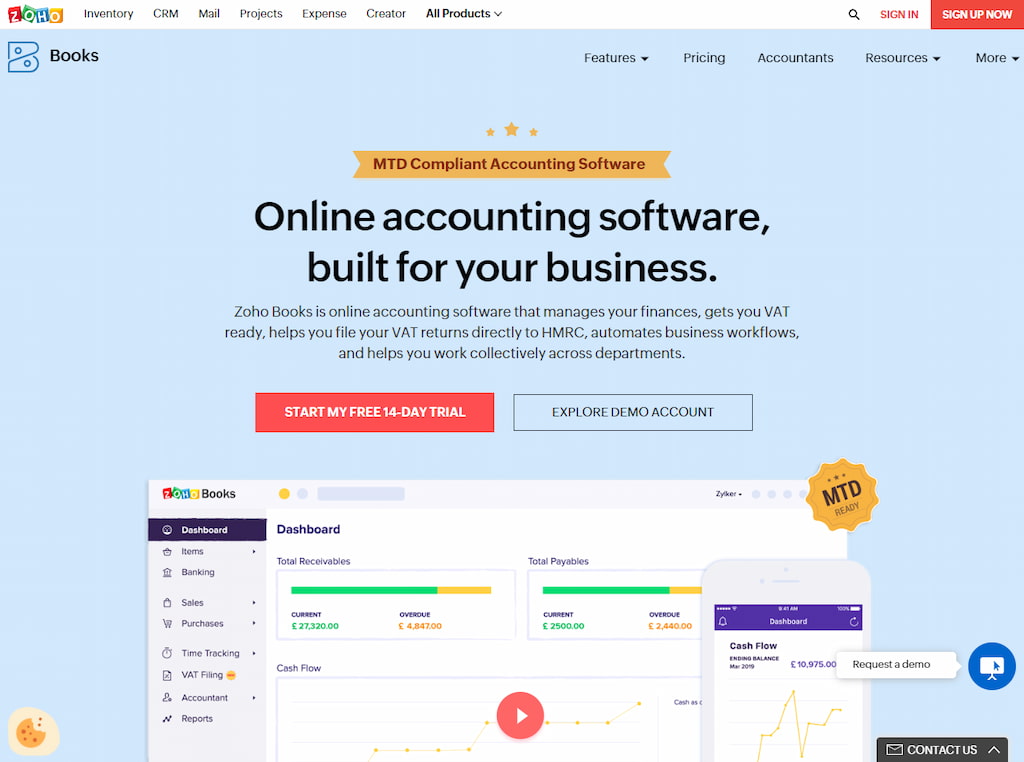 Zoho Books is a cloud-based accounting software solution. It simplifies financial management with a set of invoicing, expense-tracking, time-tracking, and reporting tools.
✨ Key features
Invoicing: Zoho Books enables users to create customizable invoices, set up recurring invoices, and create automated payment reminders.
Expense tracking: Track and categorize expenses to manage business expenditures more effectively. Attach receipts, set up approval workflows, and create recurring expenses to save time.
Time-tracking: Track billable hours for projects using timers to ensure client invoices are accurate.
Reporting: View dashboards and create customizable reports to make informed business decisions.
💰 Pricing
Free
Standard: £10 per month, billed annually.
Professional: £20 per month, billed annually.
Premium: £25 per month, billed annually.
Elite: £85 per month, billed annually.
Ultimate: £165 per month, billed annually.
---
TimeCamp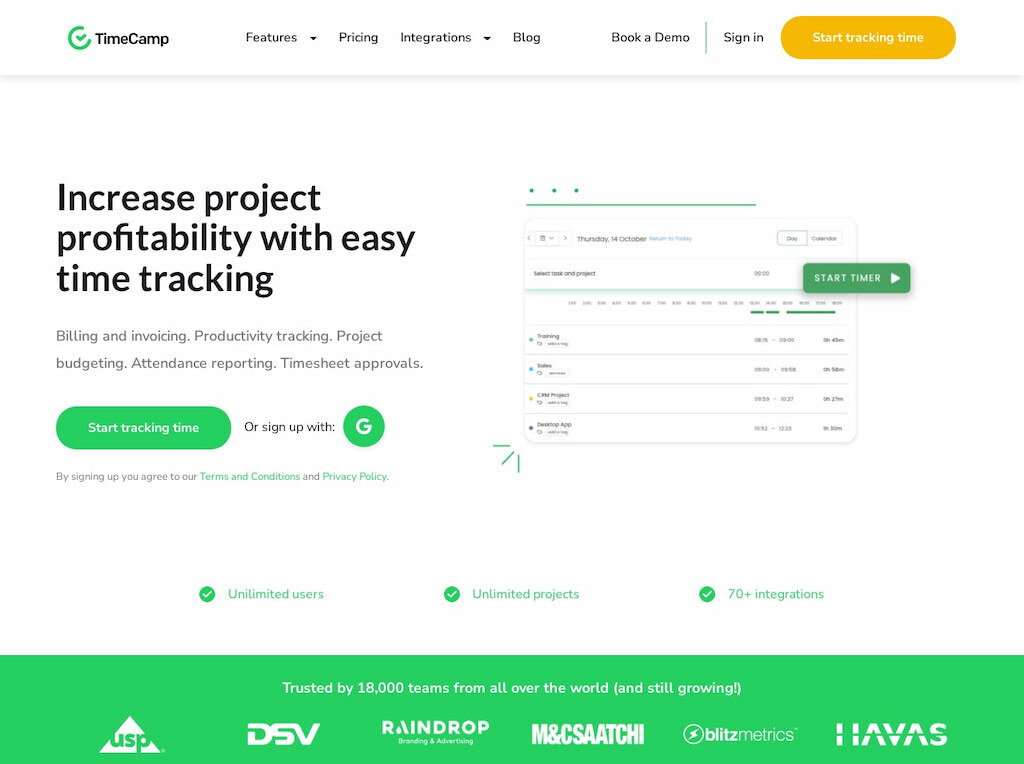 TimeCamp is a simple but powerful time-tracking app that helps you gain valuable insights into your tasks and projects, with features such as time-tracking, invoicing, and reporting.
✨ Key features
Time-tracking: Track time against tasks and projects with an automatic Timecamp time tracker.
Invoicing: Create timesheet-based invoices, set adjustable tax rates, pay clients through PayPal, and set up automatic approvals and reminders.
Reporting: Create built-in insightful reports to measure project profitability or track budgets, or custom-build reports to meet your needs.
💰 Pricing
Free
Basic: $6.99 per user per month.
Pro: $9.99 per user per month.
Enterprise: Varies by the organization.
---
In Summary
Time and billing software has a multitude of benefits for businesses across all sectors and industries. However, it's crucial to consider factors such as the size and complexity of your business, budget, ease of use, customization, and security before choosing a software solution.
With a wide selection of options available, organizations can find a suitable software solution that meets their unique needs. Ultimately, spending the time to find the right time and billing solution for your business is vital. It can improve business operations, making it easier for teams to manage projects, track expenses, and streamline billing and invoicing, resulting in more efficient business processes and better business performance.