Shift employment can be a lifesaver for both businesses and employees. It maximizes every hour of the day to boost production and productivity. Shift work schedules are typical in jobs that require someone to be on duty or during periods of high demand.
Due to its efficiency, you would think the shifting work model is more common than conventional business hours–which typically begin at 9 am and end at 5 pm–but It's not, probably because many employers still don't know how to set up a shifting work schedule.
In this article, we cover the question "what is shift work", as well as types of shift work, shift workers, and how to choose a shift work schedule to keep your business running.
What Is Shift Work?
Shift work is any work schedule where shift workers work rotationally. In this kind of arrangement, rotating through various teams of workers according to a specified employment contract is common. For instance, while some workers might work during the day, others would work overnight or in the morning.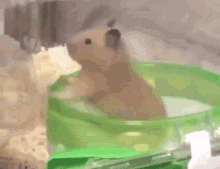 In shift work, employees may occasionally work several eight-hour shifts each week, while others may work full-time three days a week and then take the next four days off. People who work this kind of schedule frequently earn more because shift employment frequently takes place outside of customary social hours.
Because of the flexibility of shift jobs, a shift workers' schedules can be chosen to line up well with their schedules. Shift workers can be categorized into different groups based on their preferences. This brings us to our next discussion.
Types of Shift Workers
The best time shifts for your company's operations mostly depend on the type of business you operate. There are various schedule requirements for different businesses and jobs. Take a few moments to learn about the different types of workers who typically work shift hours in various industries. They are:
Full-time workers
A full-time job schedule frequently requires that a shift worker commits 40 hours or more of work each week. The majority of full-time jobs are qualified for employee benefits due to the long hours. These perks may consist of holidays and sick leaves, health coverage, and several retirement plan choices.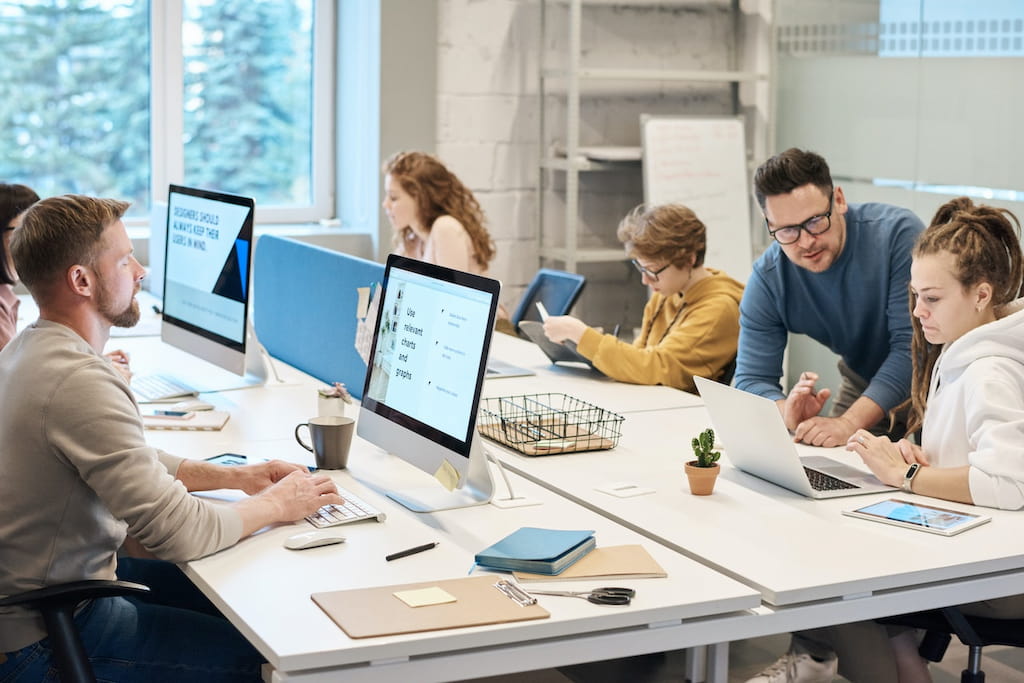 Although full-time schedules differ from business to business, most often, employees work the same shift work hours each week. A typical full-time work week consists of 40 hours and runs from 9:00 AM to 5:00 PM, Monday through Friday.
Although most full-time job schedules typically consist of one or two job shifts per day, there are some jobs (like retail) where there may be multiple shifts, but the total shift hours worked per week will still add up to around 40 hours each week.
Part-time workers
Part-time workers usually put in fewer hours per week than full-time employees. Although there isn't a set number of hours that define someone as full- or part-time, a part-time employee typically puts in less than 40 hours or more each week and earns an hourly wage. To keep track of employee attendance, savvy business managers typically use an attendance tracker like Everhour to monitor workers' attendance.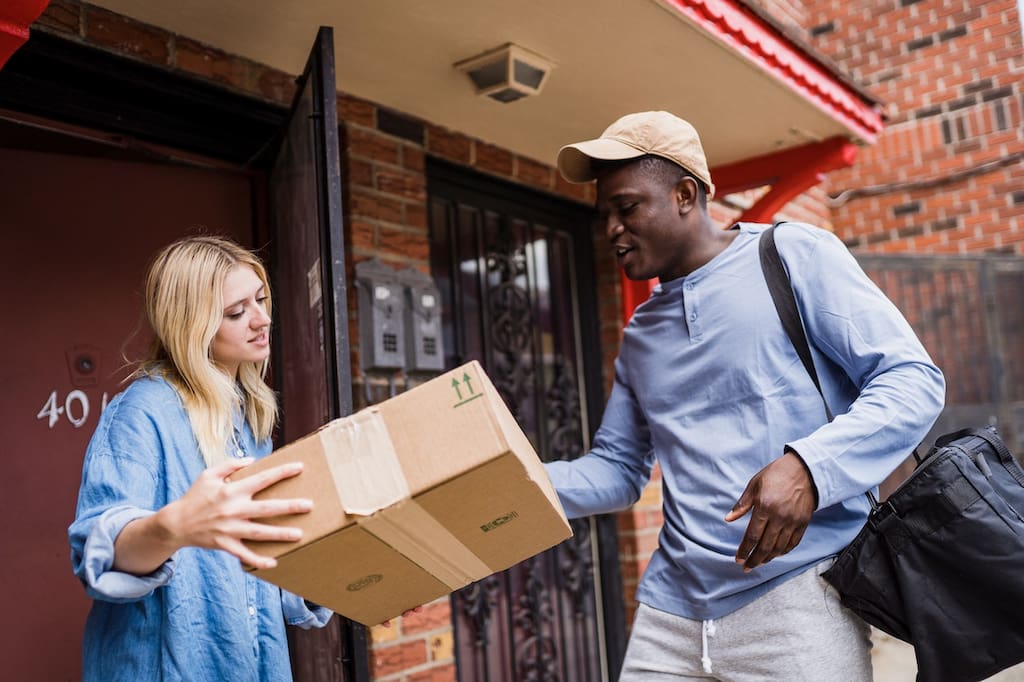 However, benefits provided to full-time employees are frequently absent in a part-time employment setup, and hours can vary from week to week. Part-time work shifts times can be from 7:00 AM to 11:00 AM on Monday through Wednesday and from 11:00 AM to 7:00 PM on Saturday and Sunday.
Seasonal workers
Seasonal workers work to assist with a company's peak season needs. Examples include hiring retail staff during the holiday season or lifeguards throughout the summer.
In contrast to full-time or part-time employment, seasonal jobs are temporary positions where workers are only hired for a limited time. Most seasonal jobs are only open for a few months and start at the same time each year.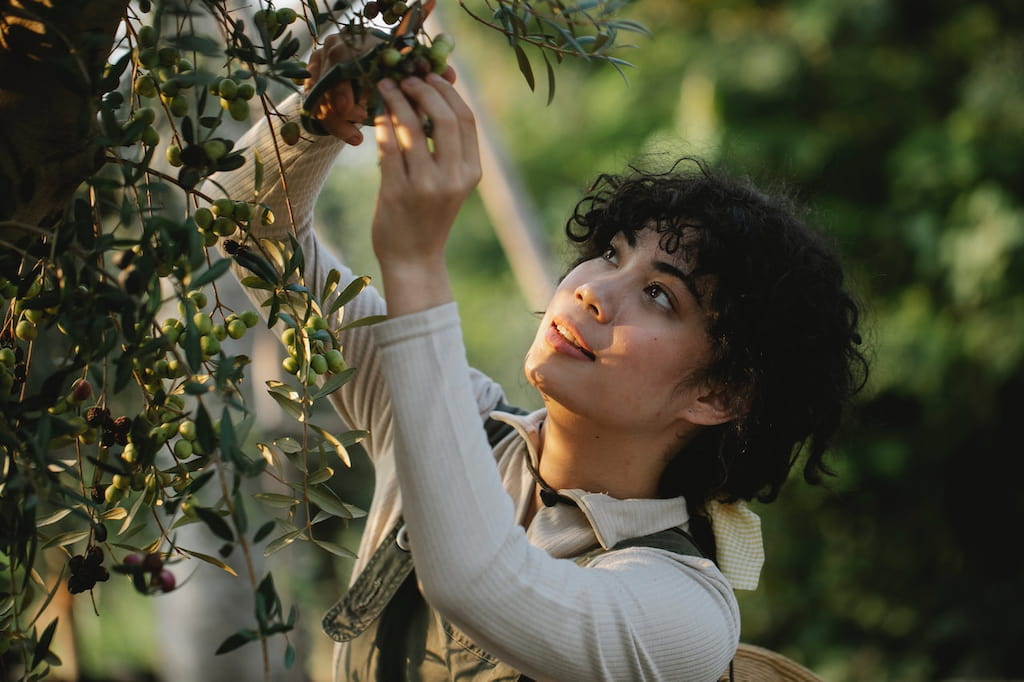 The number of hours a seasonal worker can put in varies from company to company and largely depends on the workload of the employer. As a seasonal employer, you may schedule as little as a three-hour work week or as much as 30 or more.
Temporary workers
It's possible that your business is working on a unique project or that a full-time worker needs to take an extended medical leave. In these situations, you may need to hire a temporary worker. These workers often have a predetermined start and end date.
Temporary workers provide small business owners with many advantages, such as being an affordable option to replace full-time or part-time workers who have to take maternity leave, family leave, vacation time, or sabbaticals.
On-call workers
Companies that have a certain ebb and flow may decide to keep a pool of workers available for a call. These workers just contribute when it is necessary. You have the option of using agencies (or not) to find the ideal on-call employee. For instance, you may choose to occasionally employ highly qualified retirees for on-call job openings in your company.
What Are The Different Types of Work Shifts?
If your company requires someone at the job site 24 hours a day, the most common method of scheduling work shifts that run indefinitely from morning to night is a three-way split solution. Since most shifts work schedules can be flexible, managers typically use a work hours tracker to keep track of employees' time on the job. The most common types of work shifts include:
1️⃣ First shift
The first shift hours (AKA morning shift), last from 9 am to 5 pm. During the 1st shift hours, most people are active and engaged throughout, requiring a lot of backup for businesses.
For businesses open 24 hours a day, First Shift only takes up one-third of a full day (8 hours). Job shift staffing can be decided upon according to availability, cooperation between coworkers, and practicality. The majority of manufacturing and office jobs will call for at least some staff members to work the first shift.
2️⃣ Second shift
The second shift is also known as the afternoon shift or swing shift. Second-shift hours may sometimes coincide with both the first and third shifts but the morning and evening shift hours are off for second-shift workers.
The start time of the shift can start as early as 11 am and end as late as 5 pm, depending on various factors. This can frequently be the busiest shift of all in various industries, particularly the hospitality sector.
3️⃣ Third shift
The third shift is also known as the graveyard shift–mainly because it typically starts at midnight and ends around 8 am.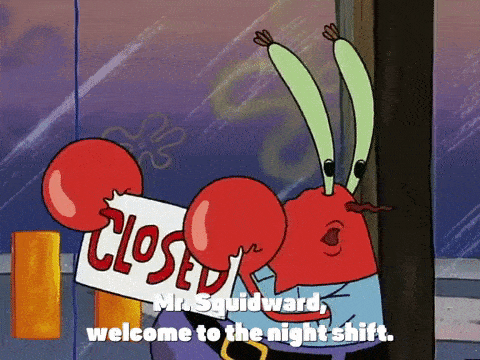 Because night shift hours call for expertise, extra energy, and talent from a worker, working this shift frequently comes with a greater rate of pay to motivate workers. Even though night shifts are not as loved as other shift schedules, they are necessary for critical professions like law enforcement and healthcare.
⏰ Fixed shift
Normally, whether working the first, second, or third shift, an employee keeps the same hours.
All of your employees may not necessarily work the same fixed shifts. The hours that some employees work can still be different from the hours that other employees work.
🪓 Split shift
A split shift is another form of shift whereby an employee works two shifts each day. For clarity, a split shift is when a worker works for a section of the day, takes a break for a few hours, and then returns to work for the remainder of the day. This can be divided in a variety of ways as long as it repeats the on, off, and on-again sequence.
A split shift is designed so that an employee can complete more work in an efficient and thoughtful manner.
Why Use a Different Work Shift Schedule?
An organized worker schedule is essential for a business's smooth operation. Creating a shifting work schedule will help to streamline the process because employees need to know what to do and when to show up. On the flip side, businesses also benefit from a well-planned work shift schedule in the following ways:
👌 Efficient and seamless business operations
For a firm to be successful, its everyday activities must run smoothly and continuously. All employees will be able to perform at their highest level of productivity when they know of their working hours, their responsibilities, and their workspace (in the case of external personnel).
😊 Easy shift management keeps workers happy and efficient
Improper scheduling can cause conflicts about which employees should work a specific shift, giving rise to especially at business peak periods. If work shift schedules are plotted properly, the right staff will get the right shift and everyone will be happy.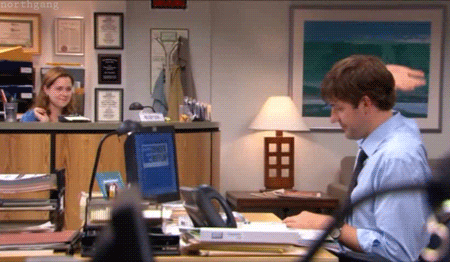 For instance, lunch and dinner hours at a cafe will always be busy, therefore, scheduling experienced professionals to work at those times would offer effective and seamless service.
👨‍💼👩‍💼 Great employee attendance
Employee attendance is a major concern that many firms deal with. Management can effectively handle it if there is a correct schedule. For instance, managers will be able to identify an employee who frequently arrives late and requests excessive leaves to take the necessary action.
🕗 Effective management of overtime hours
With a good scheduling system, management will be able to assign overtime hours to the workers and keep track of them. This is very useful for accurately calculating an employee's or worker's monthly wage.
What Scheduling Work Shifts Are the Best?
There isn't a single "best" shift to work, which is not surprising because every business has its own unique needs. The benefits and downsides of each work shift vary by industry, but they are most noticeable to the individual worker.
It is your duty as an employer to evaluate each employee's capabilities and mental and physical demands to assign them to the best work shift possible. It's best practice for workers to learn about their upcoming shifts well in advance so they have time to change their sleep schedules.
To do that, you need to schedule shifts in advance using proper shift management and a time clock app like Everhour–not just excel.
5 Best Employee Scheduling Software 2023
Making work schedules for employees is a two-way process. Therefore, businesses must have a platform that enables two-way communication between management and employees. Here are 5 employee scheduling apps that can help you do just that:
Everhour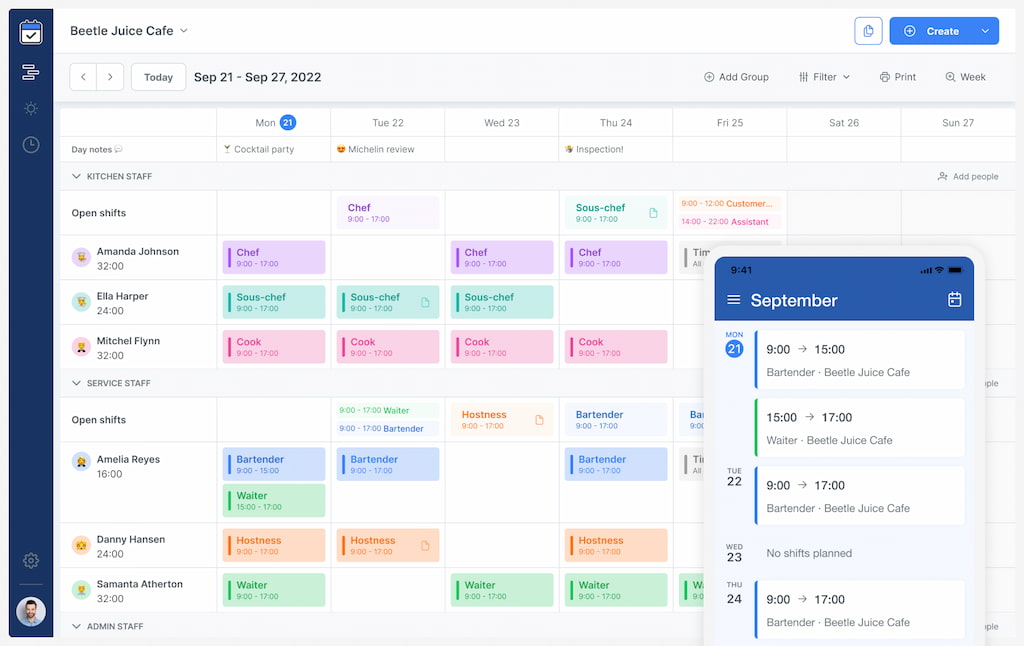 Everhour is a highly customizable time tracker and project management tool for managing collaborative staff scheduling for any type of business activity. It enables management to set up multiple workplaces if the company operates out of many physical locations, or wishes to create unique timetables for certain teams or departments.
The Everhour shift scheduling and timesheet app is unquestionably one of the best employee scheduling tools available due to how simple it is to create, update, and manage shifts on the app. You can create schedules from scratch or by just copying an existing one or see who's absent or present via its attendance tracker.
It also helps avoid scheduling problems such as alerting you to any shifts that overlap as well as providing current time off requests and availability.
HomeBase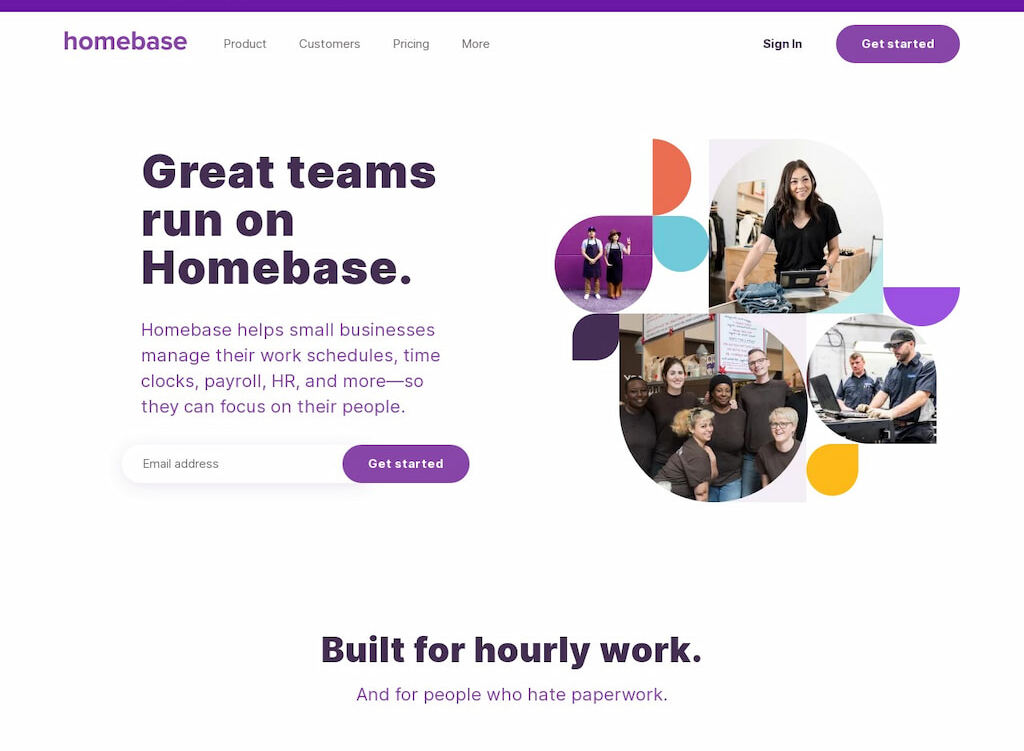 Homebase lets small business owners schedule shifts in detail. Everything you require to begin arranging shifts is included in its free plan, including time clocks, employee mobile apps, time and attendance tracking, and the ability to schedule more than 10 days in advance.
Additionally, you can obtain daily labor reports and track overtime and breaks for compliance, which makes employee time tracking a breeze. Its paid plans have reasonable prices and loads of extra features. The user-friendly interface enables you to operate on Windows or Mac PCs, and its apps are compatible with Apple and Android mobile devices.
Connecteam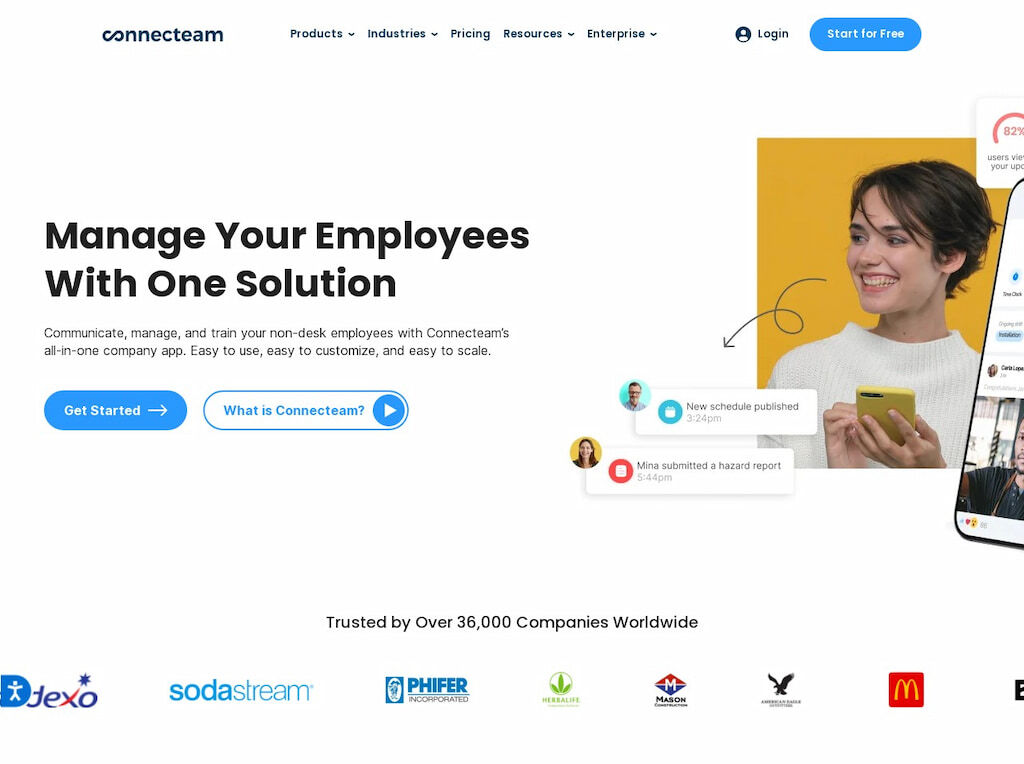 With Connecteam, you can assign shifts with a single click, duplicate them, drag them into place, use templates, and perform bulk activities, simplifying the entire process from planning to distribution. Additionally, it allows employees to receive push notifications and all the details they require instantly.
When I Work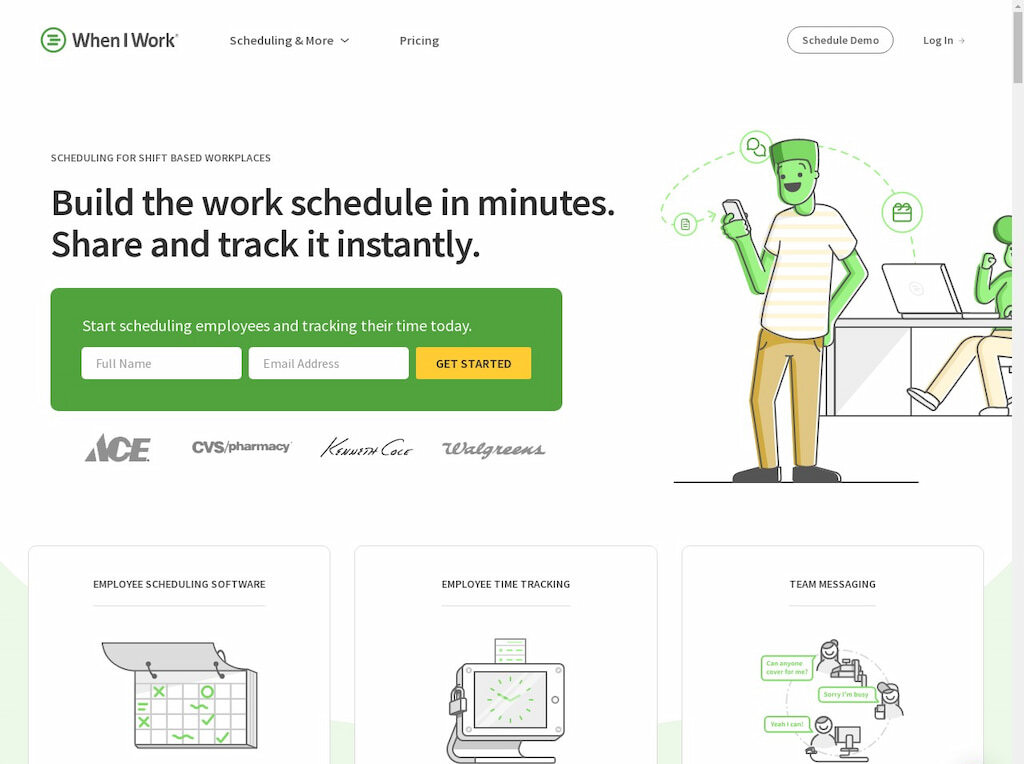 WhenIWork is an employee timesheet app that includes a time-tracking feature for tracking shifts and tasks. This enables you to manage your staff and keep tabs on their hours all without leaving the app. It also enables your staff members to coordinate shift swaps, manage their availability, and submit time-off requests.
ShiftBoard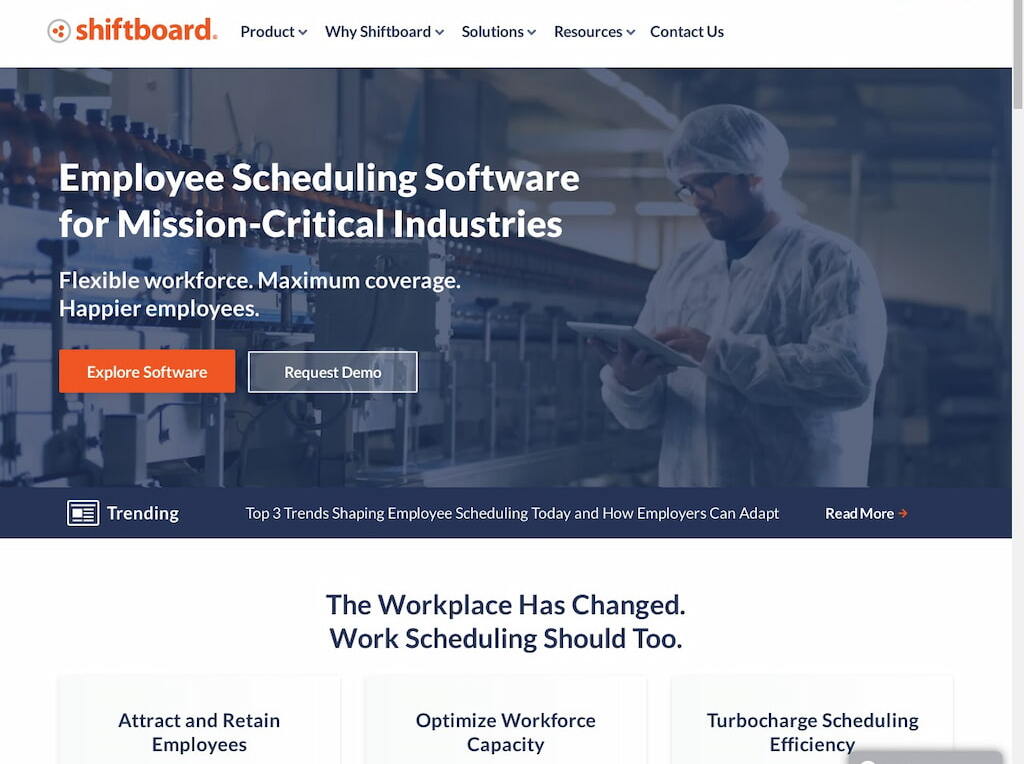 Shiftboard is another impressive staff scheduling software that lets you overcome business obstacles such as increasing employee retention, cutting labor costs, and guaranteeing compliance. It is targeted at industries with critical functions, like manufacturing, oil & gas, and healthcare.
How to Choose a Shift Work Schedule?
For businesses looking to operate round the clock or for extended periods each day, setting up the perfect work schedule can be a headache. There are various shift variations, and you cannot simply implement the most popular shift variation in your business and hope that it works out.
To map out the best shift work schedule for your business's needs, here are a few factors to consider:
📏 Shift length
Take into consideration the length of shift that your employees prefer. For instance, shift workers want to work longer shifts to have a decent work-life balance and more time off. For this reason, 12-hour shifts are a perfect substitute for 8-hour shifts and a great choice for many 24-hour operations.
🕐 On-off work scheduling
Also, take into account how many days you expect an employee to work, followed by how many days they are absent. Another name for this on-off pattern is a cycle. Three different on-off work schedules exist
Weekends off: workers have Saturdays and Sundays off.
Consecutive days off: workers get days off during the week.
Consecutive days worked: workers have a day off after working a specified number of days per week.
📅 Schedule format
Schedule format refers to the way an employee's shift schedule is put together. Depending on the industry and demand, you can use either fixed shifts or rotating shifts scheduling configurations.
Rotating shifts occur when the schedule alternates between a variety of shift patterns. This kind of timetable is typical in fields where the daily volume of labor fluctuates. While employees who work fixed shifts have the same schedule every day. This kind of schedule is typical in fields where there is a predetermined amount of work for each day.
➕ Overtime planning
When workers work longer than their usual number of hours, it is considered overtime. Overtime may be voluntary or obligatory, but when managed effectively, it can be a way to meet rising workload demands, eliminating the need for workforce changes and increasing employee remuneration.
Shift Work: Wrapping Up
Many businesses need to run around the clock, and workers need to be organized to maintain maximum productivity. That's where dependable shift work schedule apps come in.
With an efficient employee scheduling app like Everhour, you can ensure that your workforce remains productive which automatically raises profit for your business.