Unlock Sales Success: Empower Your Team with 8 Pipedrive Time Tracking Integrations
Maria Kharlantseva, May 29, 2022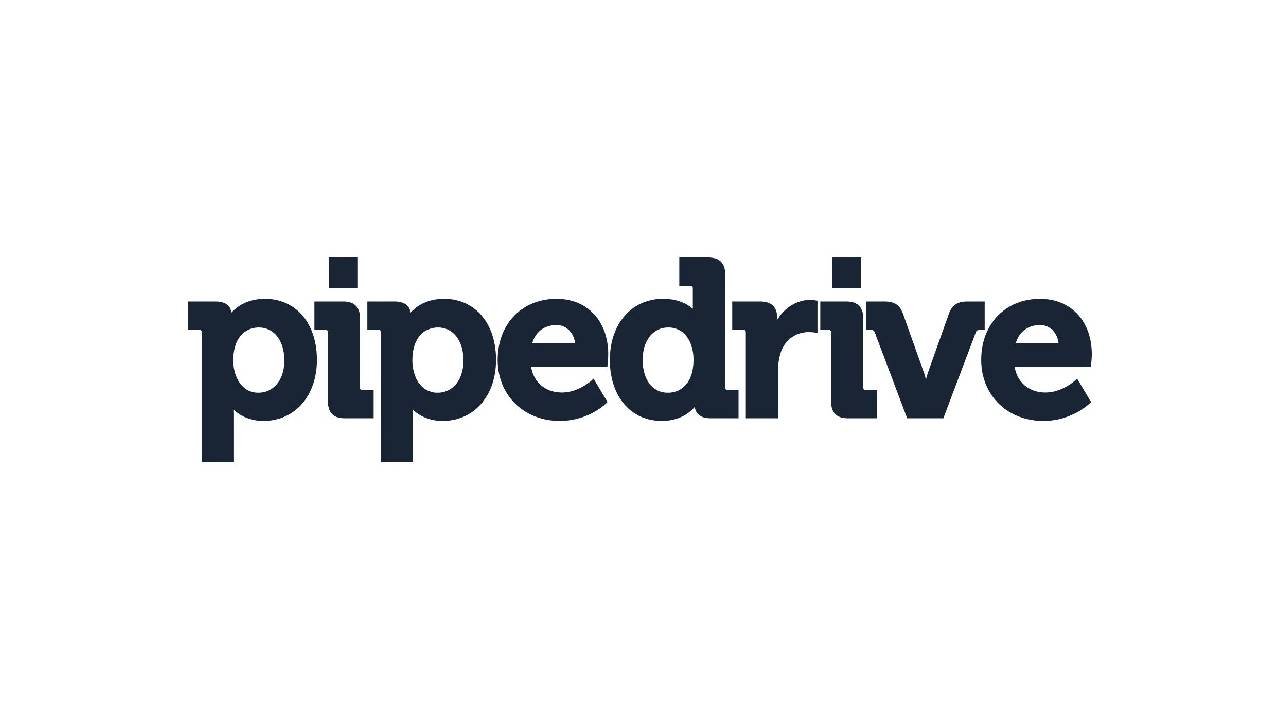 In this fast-paced, information-rich marketing environment, having intuitive CRM software is more important than ever to the success of your business. You need a dynamic approach that can adapt to their needs without sacrificing your streamlined workflow.
Pipedrive CRM is a good solution for this. It's a top-tier CRM that can increase the effectiveness of your relationships and sales operations. It can help teams generate and import new leads, assign leads to team members, and move them through the sales cycle, along with many other features.
However, it's not perfect. Pipedrive doesn't have a native time-tracking feature to help you manage your team's hours and billable projects. This can be frustrating if you're trying to keep track of your team's work.
Fortunately, there are a ton of other solutions that provide this feature. This article will tell you how to streamline customer relations operations without sacrificing administrative workflow, as well as introduce eight of the best Pipedrive time-tracking integrations you can use for these processes.
Why You Need Pipedrive Time Tracking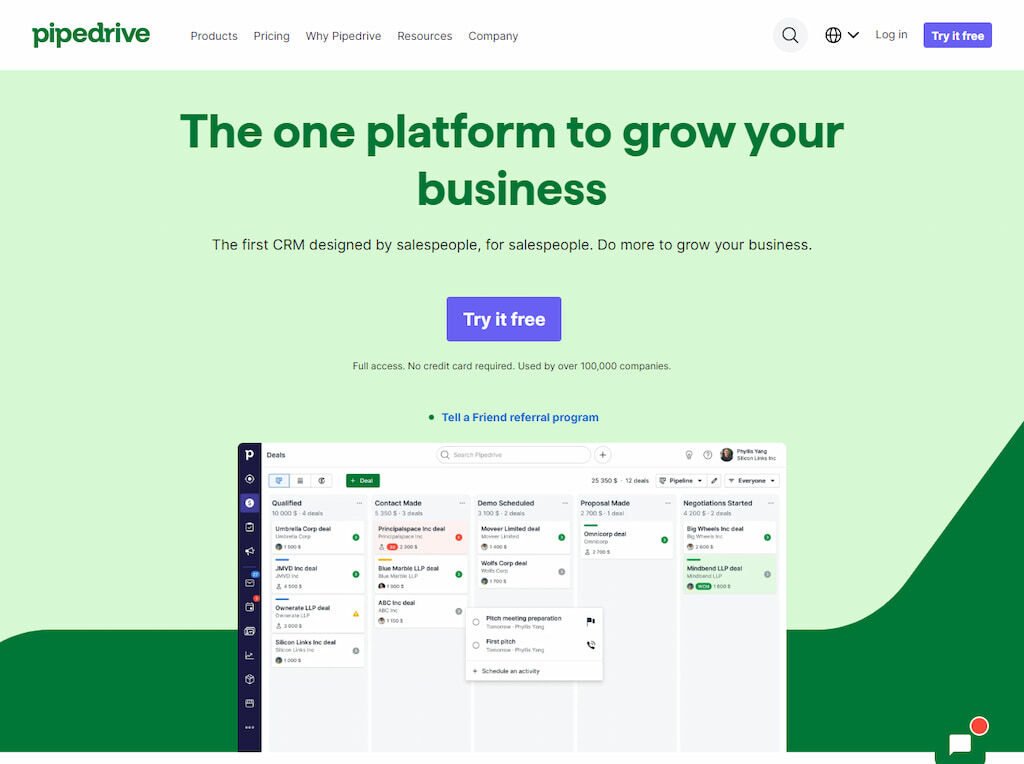 Pipedrive CRM is one of the best tools in the trade, but no tool exists in a void. It's certainly not the only thing you and your team need in your day-to-day operations; you also have to do administrative jobs such as managing workloads, tracking billing and payroll costs, managing budgets, and more. This is especially true if you're in charge of managing the entire team.
By using time-tracking features while working on Pipedrive, you can improve productivity and administrative work efficiency. Here's how.
👍 Manage tasks more smoothly
Time spent is critical when working on a project. Project managers should direct the team's workflow, remove obstacles in their team's path to success, and make the most of every second.
Having a time tracker allows you to gain insight into your team's baseline productivity. With this knowledge, you can precisely forecast the time needed to complete a project and avoid scope creep.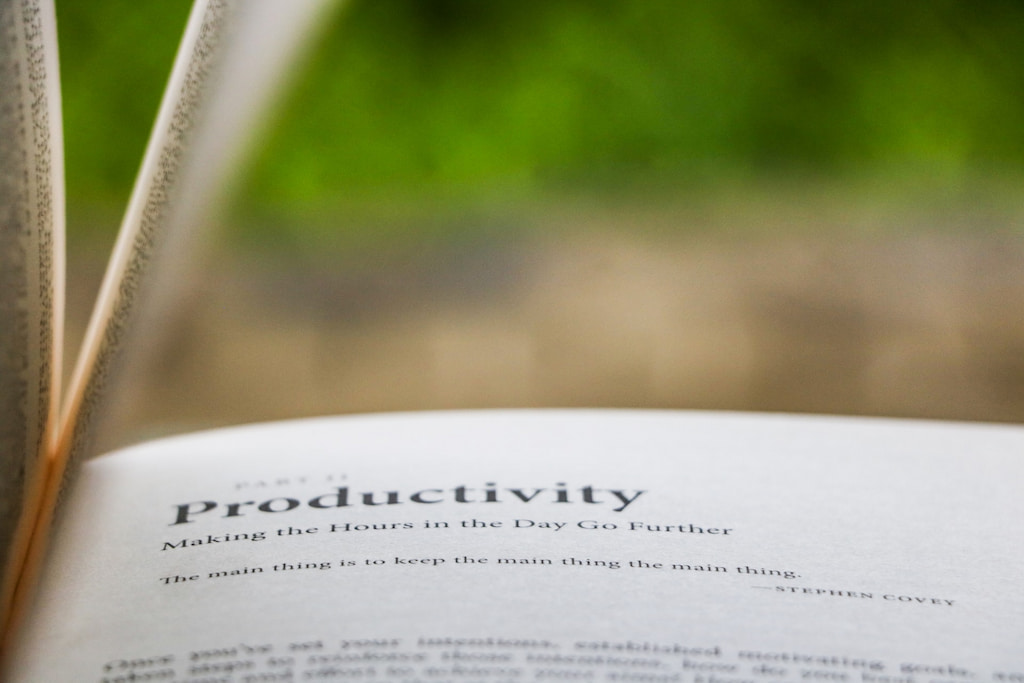 You can also optimize your team's workflow by allocating tasks more efficiently. This is only possible if you know how much time each task will take and which tasks can be done in parallel.
🕵️‍♀️ Obtain crucial insights
When you use a tool with as many features as Pipedrive, it can be difficult to understand which features are being used and to what effect.
A time tracker helps you see which features are being used the most and how effective they are. This valuable feedback can help you assess your team's performance, improve your processes, and make changes where necessary. It also allows you to identify which team members are using Pipedrive the most effectively.
🔥 Prevents team burnout
Working on a big project will always induce stress in the workplace. As a manager, it's your job to ensure that these stressors stay at a level that doesn't interfere with work.
You can prevent burnout by tracking time and analyzing your team's working patterns. This way, you can identify when someone is taking on too much work or not getting enough rest. With this kind of knowledge, you can easily intervene whenever anyone in your team needs a break.
💸 Organize your financials
Any business needs to have a good handle on its finances. This is especially true for businesses dealing with clients who need to generate invoices.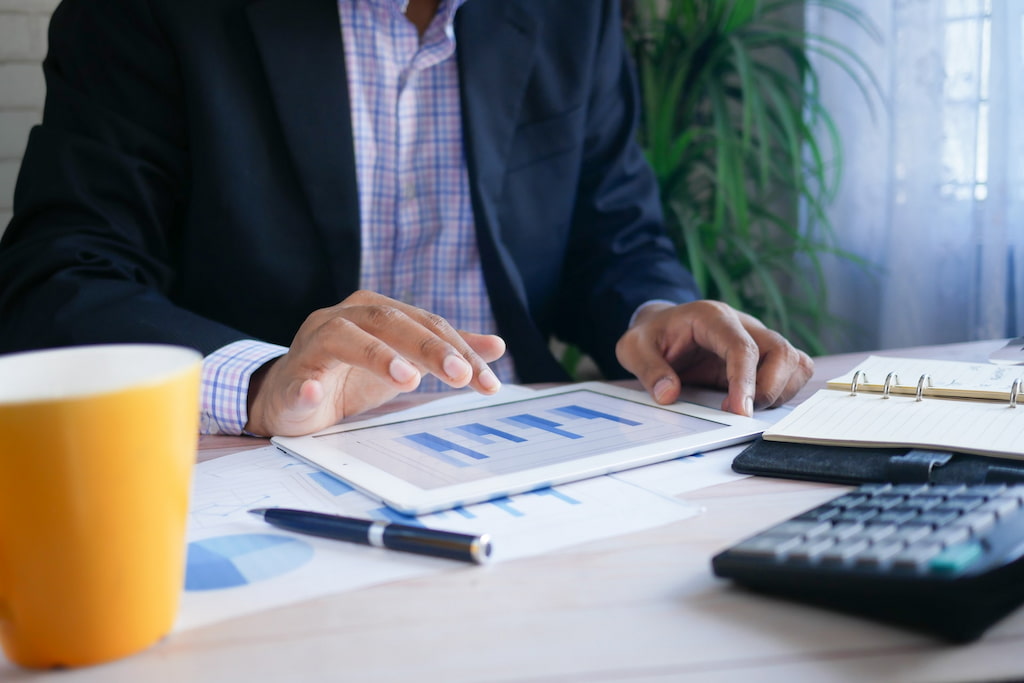 Time-tracking features can help you create invoices quickly and accurately. It can also help keep track of employee hours for regulatory compliance, payroll needs, and leave administration.
👩‍💼👨‍💼 Improves stakeholder communication
Transparency with stakeholders fosters support and builds credibility. Whether you're dealing with clients or upper management, they will appreciate being kept in the loop.
With a time tracker, you can accurately convey what your team is working on to your stakeholders. Accuracy is critical if you want to convey things such as tasks completed, budget used, and productive and non-productive hours.
Pipedrive Time Tracking Tools You Should Try Out
Now that you know how important it is to track your time while working on Pipedrive CRM, let's talk about the best tools you can use! In this section, we'll discuss eight of the best time trackers you can use for Pipedrive time tracking.
Everhour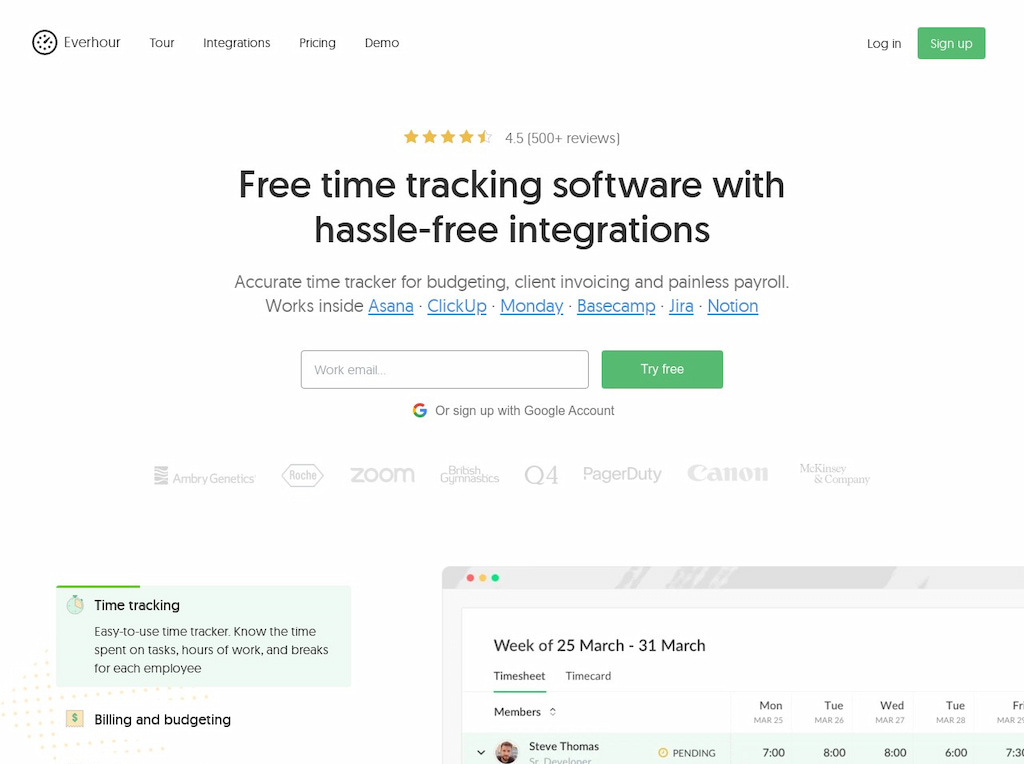 One of the best time trackers to use for Pipedrive is Everhour. Teams who wish to track their hours on platforms like Pipedrive CRM in their workflow would benefit greatly from its comprehensive time-tracking functionality.
Everhour also has comprehensive features like a timesheet app, a work hours tracker, and time cards. Teams can use these to quickly compute billable hours, saving time and effort spent on manual computation. Users can also share their time-keeping data, allowing for easier collaboration and data sharing between teams.
Everhour has everything you need to track employee performance, manage financials, and collaborate with your team. Here are some of its standout features:
Limitless time tracking
Project management and scheduling software (for example, an attendance tracker or a time clock app)
Reports and analytics
Setting billable rates
Billing, invoicing, and budgets
Manage time entry permissions
A completely free version
More than that, it seamlessly integrates with Pipedrive. You and your teams can see and use the Everhour button on the Pipedrive platform without leaving that tab, making logging hours easier, faster, and more accurate.
Everhour offers a free version for up to 5 members, which offers unlimited time tracking and reports for unlimited projects. If you have more members or need more comprehensive features like billing and invoicing, you need to subscribe to the paid version.
💰 There are two subscription levels available: Lite and Team. Lite starts at $5 per user per month, with a minimum of two users. Meanwhile, Team starts at $8.5 per user per month, with a minimum of five users.
Timely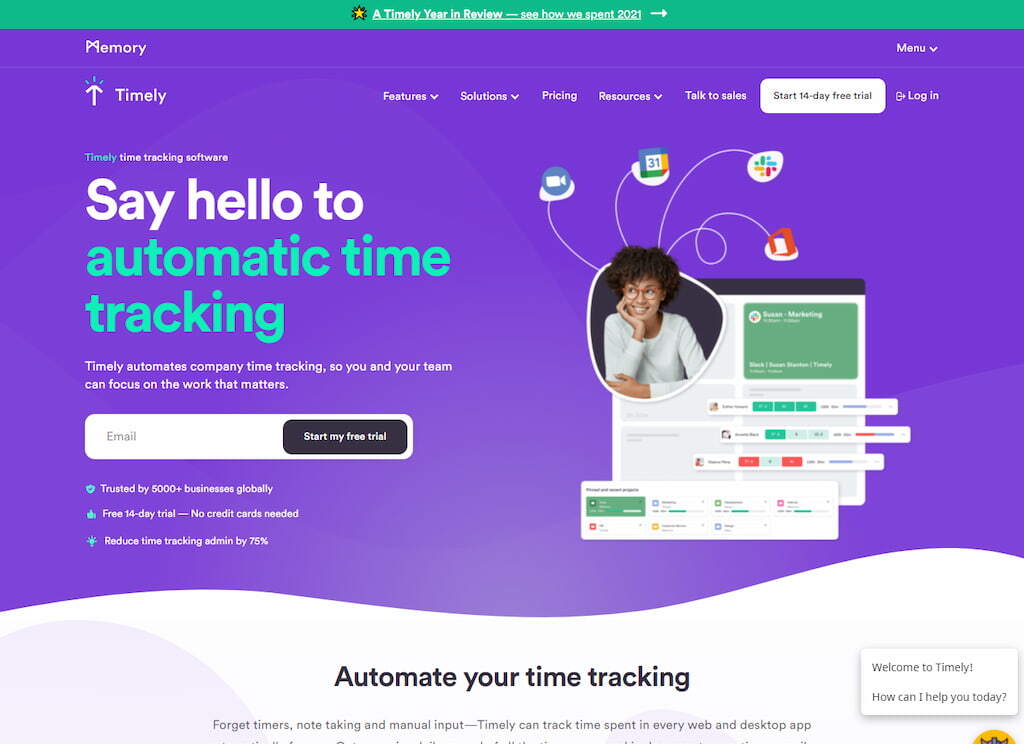 Timely is another good option if you want a convenient time tracker that integrates with Pipedrive. One of its key features includes automated time tracking, which allows the app to automatically detect and log the time you spend on tasks.
This is especially useful for activities that are hard to track manually, such as making phone calls and attending meetings. Timely can also track apps and websites during set hours of the day for a more transparent workflow.
Additionally, Timely has built-in project management features that let you manage tasks, assignments, schedules, and rules. Other features include:
Tracking time across devices
Flexible scheduling
Accurate analytics and reports
Visually appealing charts and tables
Customizable time entries
💰 Timely has three pricing tiers: Started, Premium, and Unlimited. The Starter tier costs $10 per user per month if you pay monthly, but you can save 20% by paying annually, driving the cost down to $8 per user per month. Premium costs $18 monthly for 1 month and $14 monthly for 1 year, while Unlimited costs $26 monthly for 1 month and $20 monthly for 1 year.
---
TMetric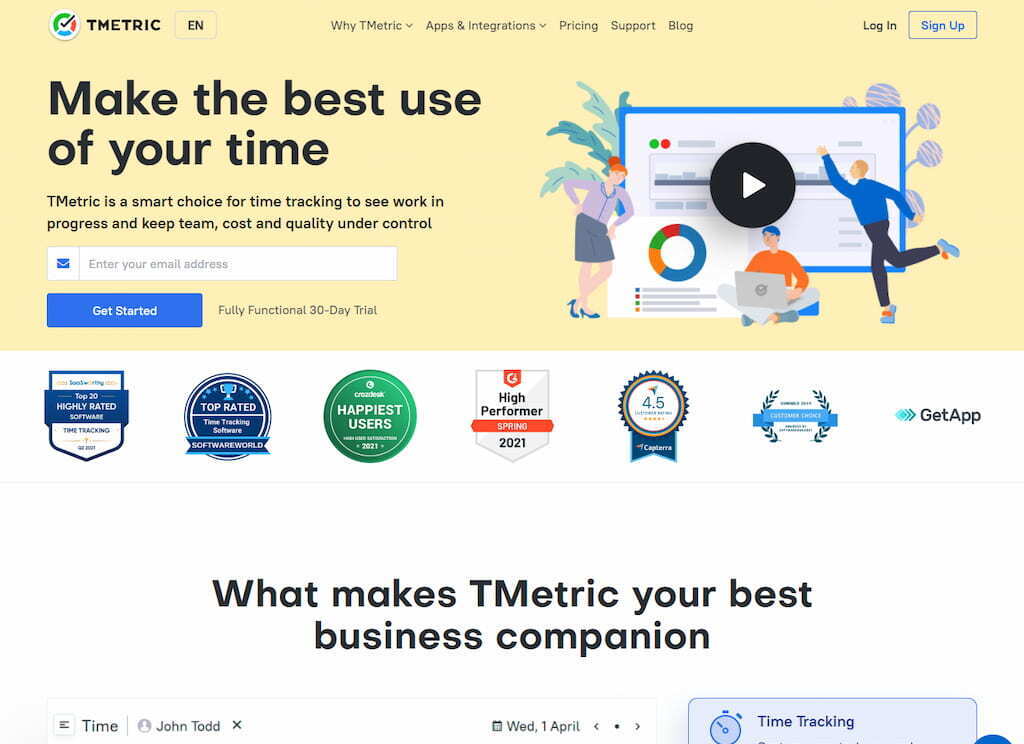 If you want simplicity with a little bit of extra, TMetric might just be the one for you. This time tracking app also integrates with Pipedrive CRM via a plugin that you can install to your browser, making it more convenient to access the functionality from the platform itself.
It's particularly suited for marketing teams with remote members, as you can monitor team performance in a unified dashboard regardless of where they are on the map.
One of TMetric's distinguishing features is its idleness detection function. This functionality automatically pauses the time tracking function if the computer being monitored doesn't exhibit signs of activities, so you won't be paying for unproductive time. It also has other stellar features, such as the following:
Monitor total hours worked
Cross-reference hours with budgets
Set limits to individual workloads
Multiple project views
Manual entries
Bulk editing
Best of all, it has a Free version for individual users without specific needs. The free version offers basic time tracking features, flexible reporting, and integrations for five users.
💰 The Professional and Business tiers must be paid, though, costing $5 and $7 per user per month, respectively.
---
Jibble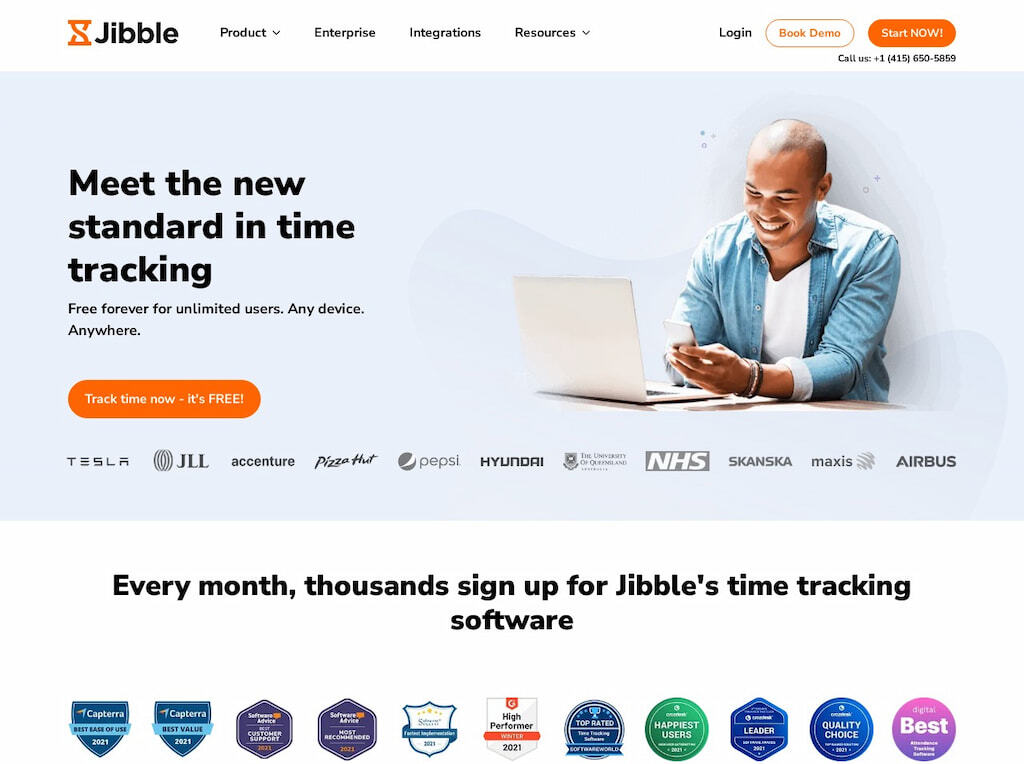 Jibble is an interesting option for Pipedrive time tracking. This tool distinguishes itself from other options on the list because of its AI-powered features, such as its facial recognition attendance tracker and GPS tracking system for your team members.
These features streamline your timesheet generation and even give you an overall view of where your sales agent might be, in addition to tracking their work hours. Aside from that, it also has typical tracking features, such as the following:
Track payroll hours, PTO, and work hours
Mobile time tracking
Comprehensive reporting and analytics
Automated reminders
Customizable time-tracking settings
💰 In terms of pricing, Jibble has a free standard-access level, which allows an unlimited number of users free use of GPS tracking, biometric verification, automated timesheets, and more. If you need upgraded features, you can opt for the paid plans: Premium, Ultimate, and Enterprise.
---
Monitask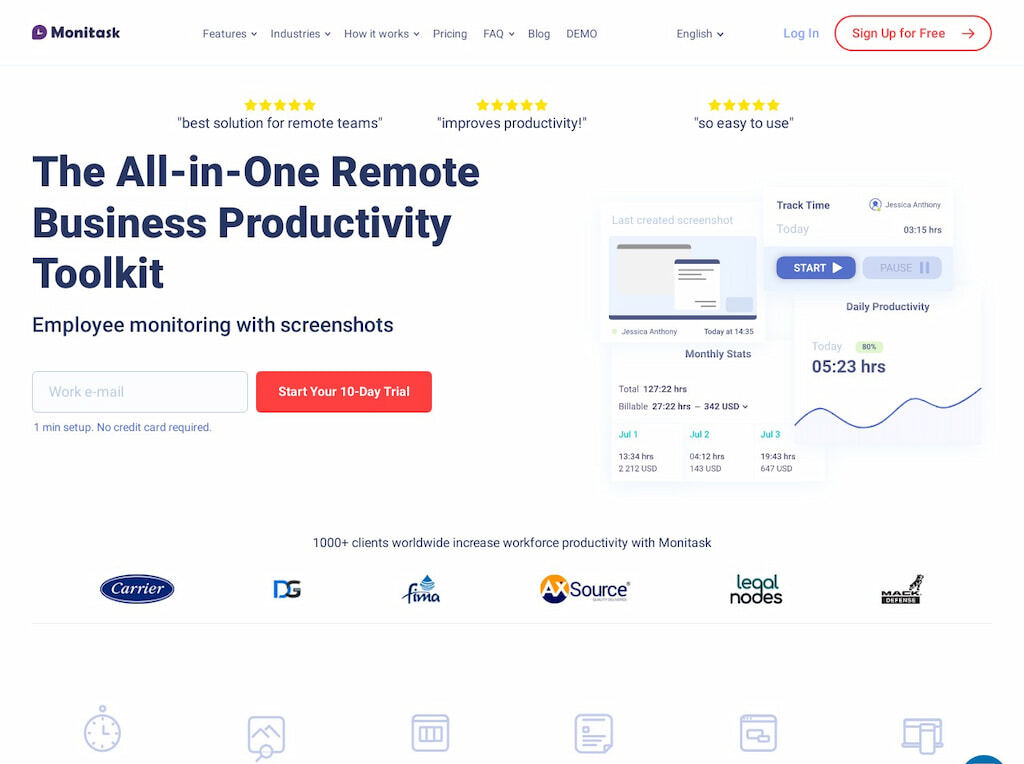 This employee productivity tracker seamlessly interacts with Pipedrive. It focuses on remote teams, and lets managers view how much time their staff members spend on various tasks.
This program has the unique ability to take screenshots of the employee's monitor as proof of work for employers. It also offers the following features:
Summarized reports and analytics
App and website tracking
Clock-in and clock-out board
Remote computer monitoring
💰 Monitask has three different subscription levels: Pro, Business, and Enterprise. Pro's most affordable option, contains fundamental tracking tools like time tracking and activity monitoring at $5.99 per user per month.
---
QuickBooks Time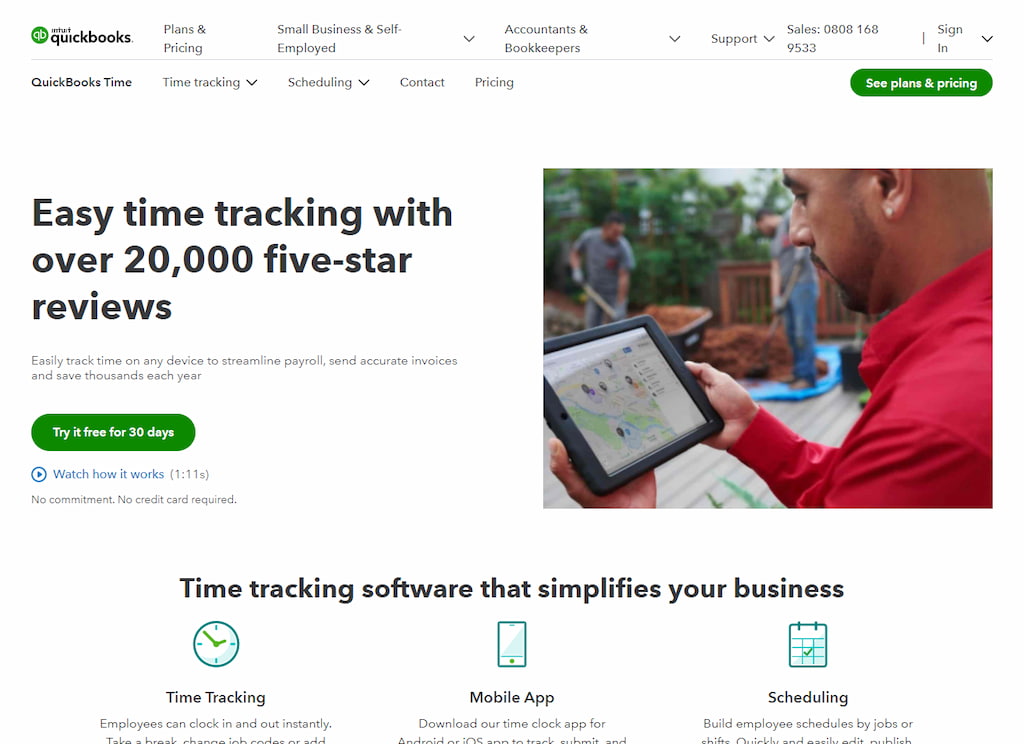 QuickBooks Time is a popular scheduling and productivity management platform that you can integrate seamlessly into your Pipedrive workflow. Plus, it also connects to its parent platform: QuickBooks Accounting.
This combo ensures that your budgeting, billing, forecasting, and other tasks are simple and accurate. In addition, QuickBooks Time tool interfaces with numerous other platforms and programs. Here are some of its other features:
Manage staff schedules and work hours
Generate invoices and timesheets
Syncs with multiple devices
Uses geofencing technology
💰 This app has four subscription levels: Simple Start, Essentials, Plus, and Advanced. These levels cost $15, $27.50, $42.50, and $100 every month, respectively.
---
TimeCamp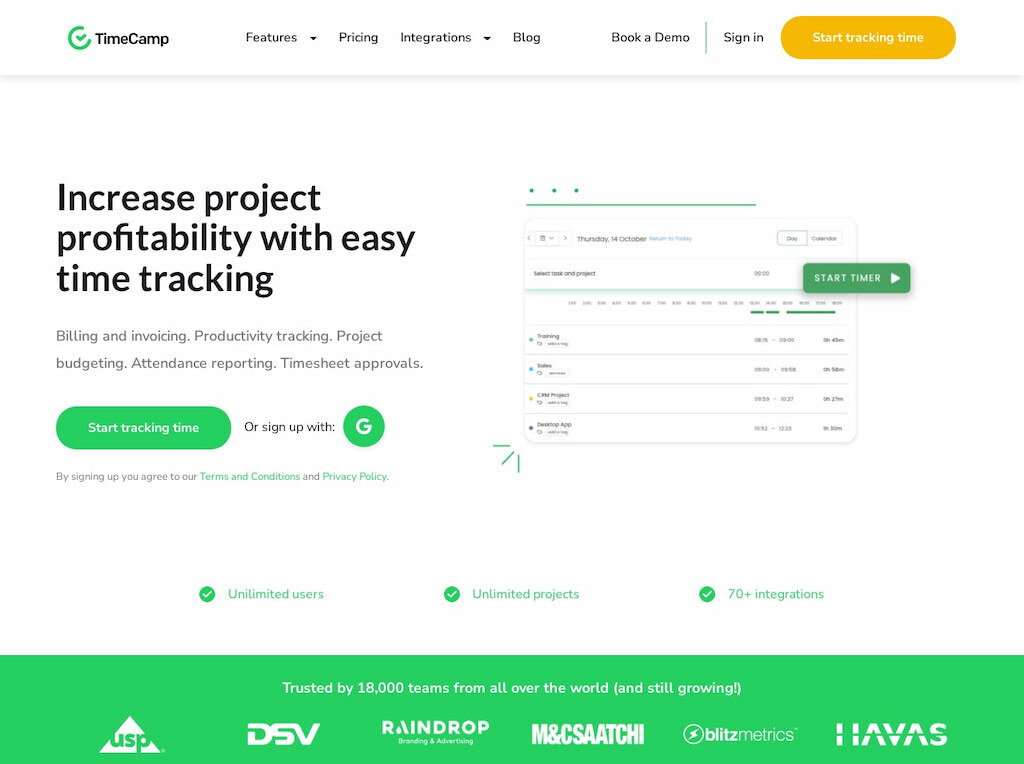 Another time tracker you can integrate into Pipedrive CRM is TimeCamp, a popular solution for automated time tracking across teams. Despite its simple and intuitive features, it has rich features that you can use to improve your productivity tracking without sacrificing your workflow.
For one, it has a one-click time tracker that you can implement so that TimeCamp automatically tracks productive hours without relying on employee logs.
You can also set up a keyword-based tracking system that lets you choose specific keywords to track. When you type in those keywords, TimeCamp will automatically switch tasks to the designated project, saving you time and effort.
These features aren't the only ones, though. TimeCamp tool also offers a few other features, including the following:
Idle detection system
Geotracking feature
Drag-and-drop timesheet
In-depth analytics and reports
Easy invoicing
💰 TimeCamp has a free limited version, and a 13-day free trial of their three paid versions. The Basic tier costs $6.3 per user per month, while the Pro costs $9 per user per month. There are also tailored enterprise solutions with customizable pricing.
---
Zistemo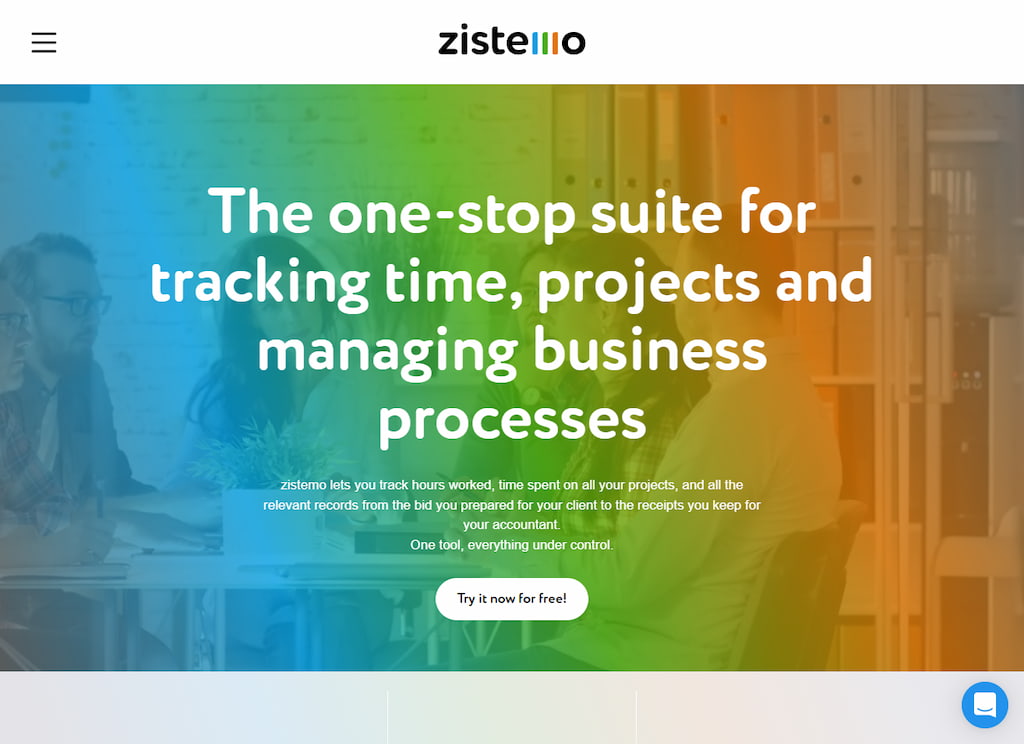 Lastly, we have Zistemo, another excellent work management app that you can integrate with Pipedrive. When integrated, it lets you import and export contacts and review customer estimates directly on that platform.
That said, Zistemo app is not just a time tracker. It's also a full project and business management suite that offers the following features:
Flexible time management
Flexible project budgets
Daily working hours
Multiple billing methods
💰 Zistemo costs €15 per user per month for its Starter version, €35 for its Pro version, and €55 for its Enterprise version.
---
Comparing Pipedrive Time Tracking Tools
Here's a comprehensive table of the best Pipedrive CRM time-tracking tools for your convenience!
Software
Standout Feature
Base Price
Everhour
Comprehensive time-tracking and financial functionality for all teams
Free
Lite ($5 monthly per user, minimum of 2 users)
Team ($8.5 monthly per user, minimum of 5 users)
Timely
Detailed automated time track
Starter ($10 per user per month)
Premium ($18 per user per month)
Unlimited ($26 per user per month)
TMetric
Idle detection functionality
Free
Jibble
Facial-recognition attendance tracker and GPS tracking system
Free
Monitask
Automated screenshot proof-of-work
Pro ($5.99 per user per month)
Business ($8.99 per user per month)
Enterprise ($19.99 per user per month)
QuickBooks Time
QuickBooks Accounting integration
Simple ($15 per month) Start
Essentials ($27.50 per month)
Plus ($42.50 per month)
Advanced ($100 per month)
TimeCamp
Keyword-based time tracking system
Free
Basic ($6.3 per user per month)
Pro ($9 per user per month)
Enterprise (Custom pricing)
Zistemo
Comprehensive business process management features
Starter (€15 per user per month)
Pro (€35 per user per month)
Enterprise (€55 per user per month)
Tracking Your Hours in Pipedrive
Pipedrive is one of the best CRM platforms to manage your sales pipeline efficiently. It can give you almost everything you need, including workflow automation, email and communications integration, full customization, and more.
However, one of the things that it can't do is track time. That's why third-party integrations such as Everhour are essential. With a time-tracking app, you can improve work efficiency, spend less time on essential admin tasks, and manage your finances better.
Everhour is one of the best tools for Pipedrive time tracking. With Everhour, you get everything you need to improve your productivity further in Pipedrive. Try our free demo now!