Just as a time tracker guides us through our daily tasks, understanding the five phases of a project serves as a roadmap for successful project completion. By understanding what are the 5 phases of project management (and by applying them properly) you'll achieve impressive and consistent results in any project whether you work in marketing, software development, or any other field.
In this article, you'll discover:
What are project management phases and their life cycle;
What are the 5 phases of a project;
How to employ the phases of project management.
Let's dive in!
What are Project Management Phases and Life Cycle?
Any project can be divided into several stages from its initiation to its conclusion. Each phase has a set of activities and goals a project team should undertake and achieve before moving to the next step.
Although in this article, we talk about the five phases of project management, there is no general consensus on how many phases should be involved in the management of a project. Some institutions say that there are three, four, or five phases of project planning, others say that it depends on how large the projects are.
So, if you ask us: "Which of the following are basic phases of the management process?" We answer: "All of them". But how you present them – three, four, or five – well, that's not so important.
That said, Project Management Institute (PMI), the world-known professional management organization, distinguished 5 project management process groups as a standard of project management life cycle in their Guide to the Project management Body of Knowledge (PMBOK). These stages include:
Initiating
Planning
Executing
Monitoring and сontrolling
Closing

However, depending on the project management type, participating team, and resources, stakeholders can determine the number of stages at their own discretion.
What Are the 5 Phases of a Project?
Now, as you know what are the 5 phases of a project, let's have a closer look at each of them!
Project initiation phase
During the Project Initiation phase, project stakeholders and investors consider if a project is viable.
In a nutshell, this is when you consider what the main objective and related goals are, and what kind of resources will be needed to realize the project.
There are 2 key documents that stakeholders should produce during the Project Initiation Phase — a project charter and a stakeholder register.
A project charter or a project list covers the project requirements and a first-look analysis of the project. It usually includes project objectives, project scope, deadlines and project milestones, a list of needed resources, risk evaluation, dependencies, and deliverables.
A stakeholder register is a document that contains a complete list of project stakeholders and defines their impact on the project. This document allows a project manager to determine the duties and tasks of the specialists involved, their roles, and project expectations from each member.
Here is an example of a stakeholder register. You can divide it into the following sections:
| | | | | | | |
| --- | --- | --- | --- | --- | --- | --- |
| Name | Contacts | Department | Role | Influence | Expectations | Requirements |
| John Smith | john@email.com | Software Development | Software Engineer | High | A scalable, secure, flexible, and reusable site architecture in Java. | Develop the server-side architecture of the e-commerce site in Java. |
| Sylvia Robinson | sylvia@email.com | Software Development | Project Manager | High | Project delivery by 20.07.2023. | Monitoring department work and reporting on the interim results according to the reporting dates. |
All in all, these two documents help project managers have a clear vision of the resources and people they should involve to start a project the right way. They also define the working style of the consecutive phases.
Project planning phase
The Project Planning phase breaks your project into its components and elaborates on the ways the project will work.
In a nutshell, during this phase, you consider what every participant should do for the project to succeed while meeting the budget plan, deadlines, quality level, and other parameters.
At this stage, the most important activities are:
breaking your project down into smaller components (WBS)
establishing deadlines and presenting milestone charts
comprising a GANTT chart that illustrates the working plan and deadlines
estimation and gathering of resources
defining ways and communication modes
establishing the outcomes and deliveries for each step
risk evaluation and forecasting
By breaking the project workflow into smaller pieces you make it more manageable and easier to take into account all the details. Each stakeholder knows their role and is able to follow when and how they should complete their tasks.
Project execution phase
While at the previous phases, you broke the project workflow into clusters and explained to each project member what to do, aka planning, now's the time to get down to business. In other words…
In a nutshell, the Project Execution Phase is where all the work gets done.
The project execution phase can be rather time-consuming and demands a lot of attention from the project manager. They direct the performance of their team and manage the technical and organizational side of the project.
The project manager often undertakes quality evaluation activities at this stage, doing this either formally or informally. And drawing on the estimation results, they should perform:
Corrective activities to align team performance with the project plan.
Preventive activities to foresee and mitigate the possible negative consequences, related to project risks.
Defect repair to solve ongoing problems during the project or completely discontinue developing the project in a certain way, changing its direction.
Stakeholder communication is an essential part of the execution phase. Regular meetings with team members and stakeholders help to avoid misunderstandings, and better adjust working processes to get results. Of course, if your team is remote, this presents extra challenges to keep everyone updated. That's why it's best to involve the right tools and techniques at the start: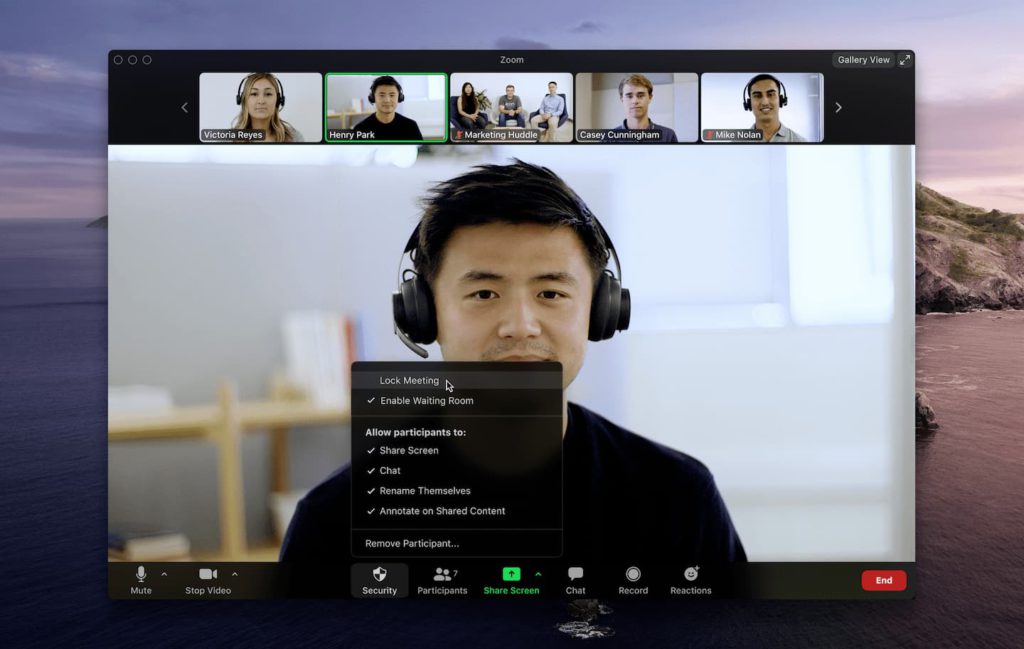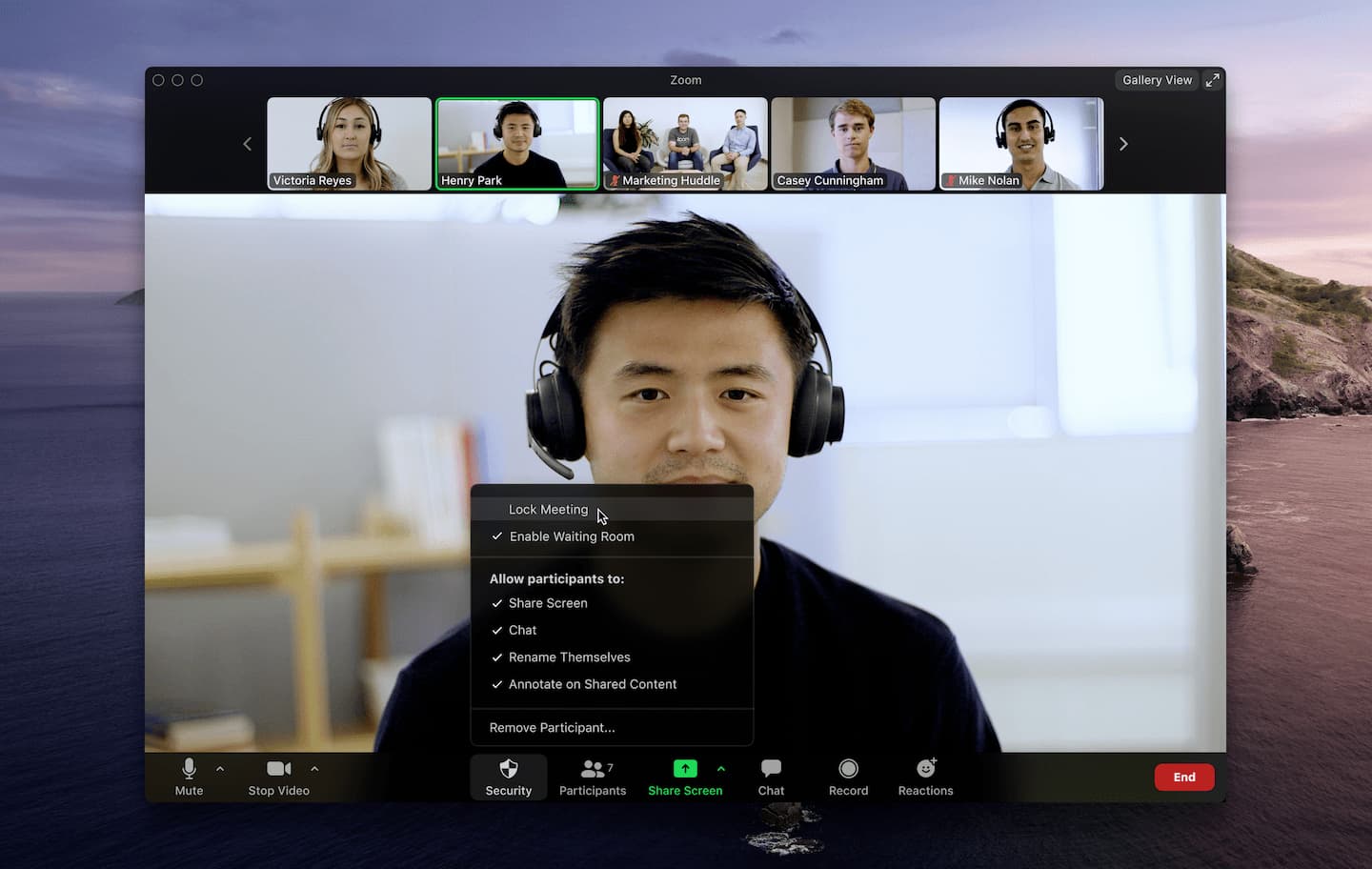 Discover how to facilitate remote team communication, and which strategies and tools work best!
To keep the stakeholders informed about the project interim results, updates, and better track each member's progress, it's worth using software tools such as workplace messengers, project management tools, and even a time tracker to budget your time and resources correctly.
Project monitoring and controlling phase
The Project Monitoring and Controlling Phase is often implemented together with the Project Execution Phase. It happens as soon as your team has its first deliverables or has already done a piece of work.
This phase is aimed at measuring project development and its performance in accordance with the project plan.
Key Performance Indicators (KPIs) are the key measurable value at this stage that defines the success of your project. Project KPIs are based on the project reports that monitor:
quality levels
budget distribution
project schedule and deadlines
and other values.
For an effective performance at Project Monitoring and Controlling Phase, it's better to automate reporting procedures rather than assign this task to certain team members. For this, you can use work management software such as time tracking apps, GANTT charts, Burnup and Burndown charts, and others.
This ensures customized and timely delivered reports with partially done analytics significantly facilitating KPIs measurements.
If you're a visual learner, this video will help you better understand how to monitor project development and performance:
Project closing phase
Project Closing is an important element of five project management process groups. It goes far beyond just presenting a final delivery and stating that the project is officially over.
This phase provides you with an opportunity to lay the foundation for ongoing cooperation.
A project manager could include the following activities in this stage:
Project delivery and ensuring that the customers, product owners, and all the stakeholders are satisfied with the project outcomes and approve its closure.
Post-mortem meeting — a meeting held at the end of the project to sum up the stakeholders' feelings, opinions, and experiences they had and gained during the project.
Dissolution of the team. This means making sure that the team members are ready to abandon this project and start a new one.
Celebration of achievement is an important team-building step in project management to encourage team members to participate in the next projects and simply celebrate a job well done.
Archiving project documentation for further use as an example on other projects, or other possible needs.
Completed the Project? What's Next?
Followed the steps above but something didn't go right with your project? Then it's time to rethink, review, and rework your approach. But how? With the four phases of project improvement!
So, what are the four phases of an improvement project plan? Let's take a brief look:
Plan. During the planning phase, you identify the problems you have in your project by collecting the data by examining project segments. After, you analyze the data gathered and plan how to implement those changes.
Do. In this phase, you develop and align the steps on how to solve the problem, analyze them with other specialists, if needed, and perform the actions of your plan.
Check. At this phase, you should evaluate the results of plan implementation, developed in the Do phase, by measuring how effective the changes are.
Act. At the Act phase, you take action based on check phase results and implement these in your project. Also, at this stage, you need to develop measures that would prevent the same error from occurring again.
Understanding the 5 Phases of Project Management: In Closing
We hope you enjoyed reading our intro to what are the 5 phases of a project. Understanding project management process groups is a crucial skill to have to:
manage a project professionally and improve satisfaction rates for project owners or clients;
accelerate project processes, resulting in quality improvement;
bring a project team together and focus them on the key purposes and objectives of their work;
catch the potential bottlenecks and disguised project flaws early on;
prevent overspending, delays, and other hiccups along the way.
Needless to say that all of this taken together means a more successful project!
Ready to take your project management skills to the next level? Then you'll enjoy these articles on management, budgeting, and team building: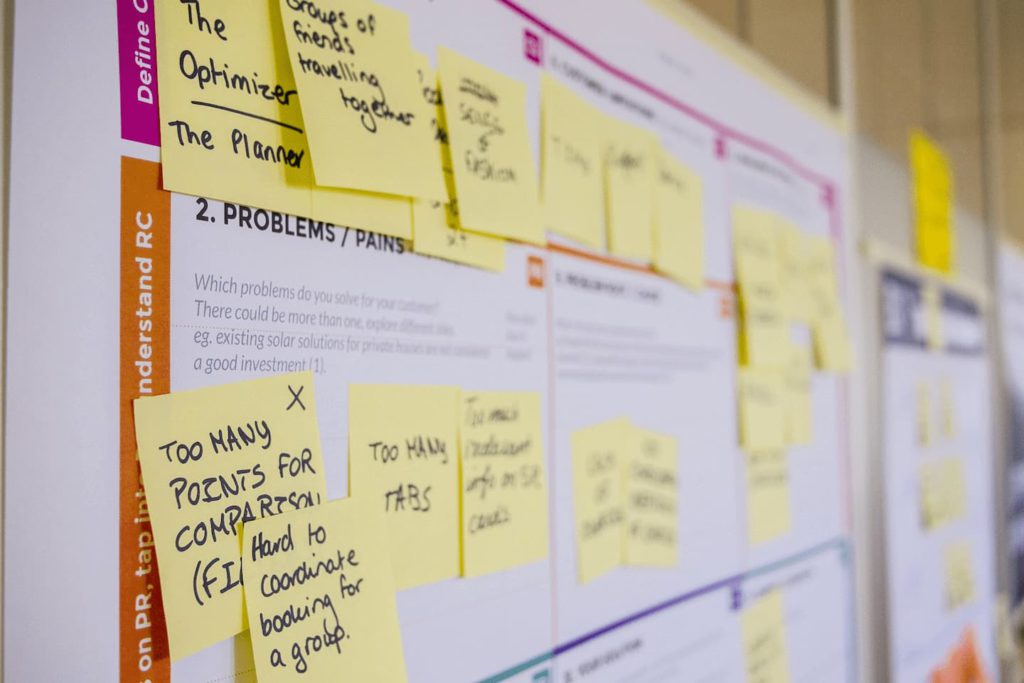 You need to run a project but don't know which project management methodology to choose? We've gathered the best project methodologies for you!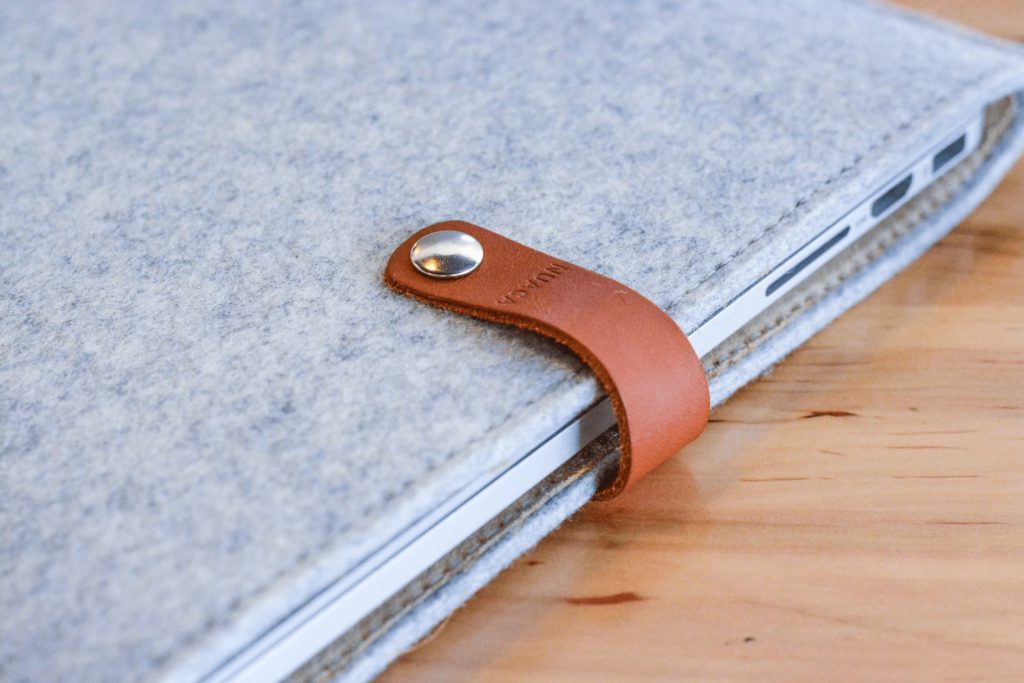 Learn the importance of accurate costing and some strategies to help including time and expense tracking…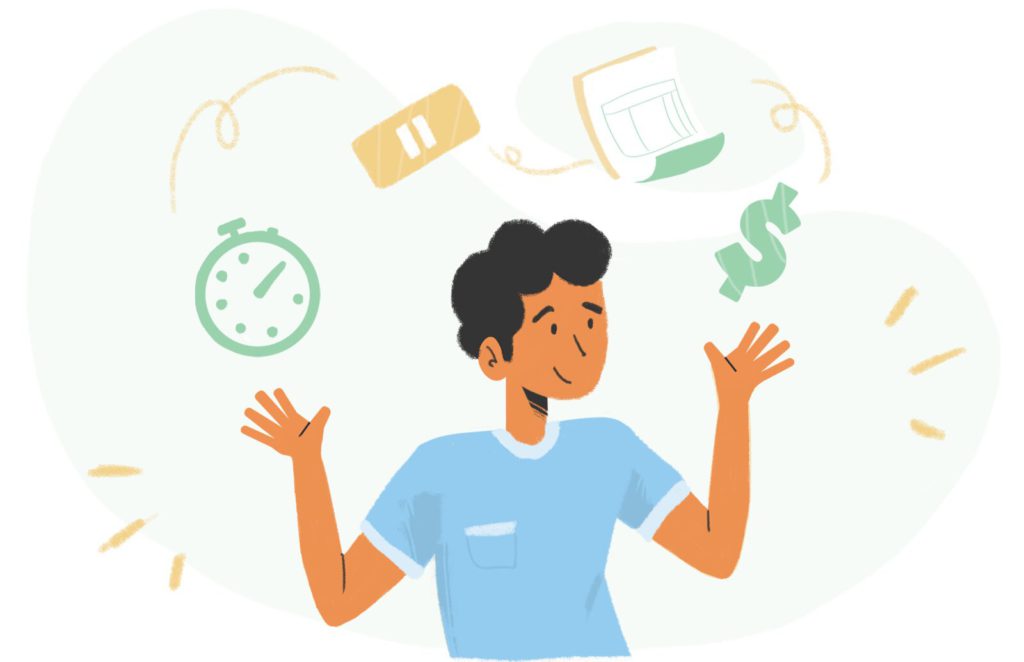 Tracking time shouldn't be a hassle if you find the right project time tracking app!