As much as we enjoy our work, sometimes there are certain moments with a little free time… just enough to get bored. It happens to everyone, and when it happens to you, you don't have to see it as something negative but actually as an opportunity to be creative, strategize, and increase productivity. The important thing is to have a repertoire of productive things to do when bored.
You can get much more out of boredom than just checking your emails. Below you will find an extensive list of productive things to do when bored at work that will help you boost your career and make time at work really worth it.
Productive Things To Do When Bored
Reflect On Your Routine & Think Ahead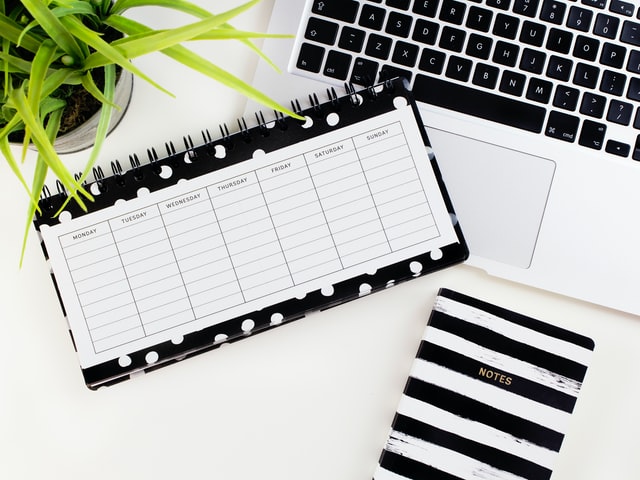 1. Check Your Daily Tasks
What are you doing every day? If you examine your daily work routine, you may find some activities that add up to very little and that you can replace with more productive ones. Also, periodically changing some habits will make the workday less repetitive and boring.
2. Review Your Schedule
Let nothing take you by surprise. Check your schedule to stay on top of upcoming projects and activities at work. It will improve your performance, and you will avoid hasty planning and improvisation. There are currently plenty of mobile applications to help you in this work, such as Everhour or Asana (and its alternatives).
3. List Your Last Month's Achievements
This has a dual purpose. First of all, when we're aware of what we've achieved, we can feel proud, motivate ourselves to keep going and set more ambitious career goals. It also serves as a reminder if there's something you want to be working on, but aren't.
4. Plan Ahead
Plan your tasks, deliveries, and projects well in advance. Take a look at your schedule and calendar, see what's coming up next week or next month and start planning. Proactivity makes a difference between a regular employee and an excellent one. Besides, being proactive will also help you reduce work stress as you will be ahead, not behind, your schedule.
5. Create A New Challenge
You can set yourself any challenge at work. This includes being on time for the entire month, getting out of backlogs, getting recognition from your boss, or even finishing your tasks in record time while maintaining quality. Challenges are excellent stimuli, and they're a fantastic trick to be more motivated. Therefore, if there are things to do at work when bored that make you grow, this is one of them.
6. Reconsider Your Tools
Some tools were useful and worked for you for a while, but no longer. Don't be afraid and get rid of what you're not using or not really working for you. Research the tool you could use for better teamwork, collaboration, and communication, such as a new project management tool or time tracker.
Declutter Your Workspace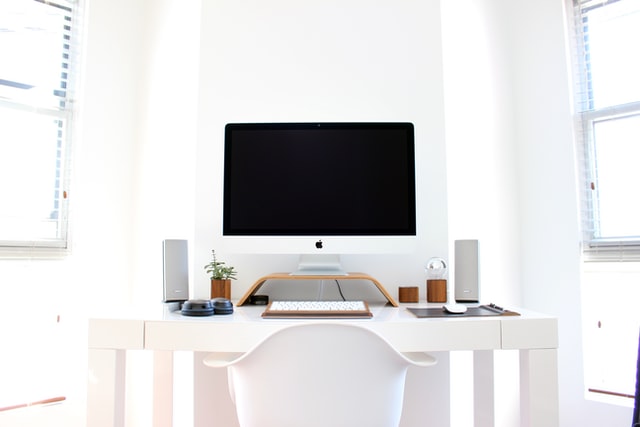 7. Clean Your Desk
When was the last time you cleaned your desk? You spend a lot of time there, and little by little dirt accumulates, both visible residues, such as food wrappers, as well as tiny residues like stains, dirt, dust, germs, among others. Get rid of all the garbage first. Then take a cloth to clean and disinfect your desk, keyboard, mouse, screen, and any other object you handle daily.
8. Organize Your Space
Once everything is clean, it's time to put things in better order and, if necessary, find the right place for them in case they don't already have it. By this, I mean all kinds of stationery materials, documents, decorative objects, electronic devices, etc. Now there will be better harmony in your work area, and you will leave everything at your fingertips.
9. Tidy Up Your Desktop
It's the turn of the intangible, which can be even more chaotic than your physical desk. The accumulation of unnecessary documents is inevitable, and there are always things to get rid of. A cluttered desktop also creates unnecessary stress, wastes your time, and makes you feel bad about yourself. Organizing helps ease your mind and keep your essentials within a click of a button.
10. (If You're Really Bored!) Organize Your Files
If you want to go further and enjoy a genuinely tidy digital workspace, the best thing to do is organize and move your files to the cloud. This would help you access your files from anywhere, anytime, and free up plenty of space in your storage for day-to-day work.
Organize Your Email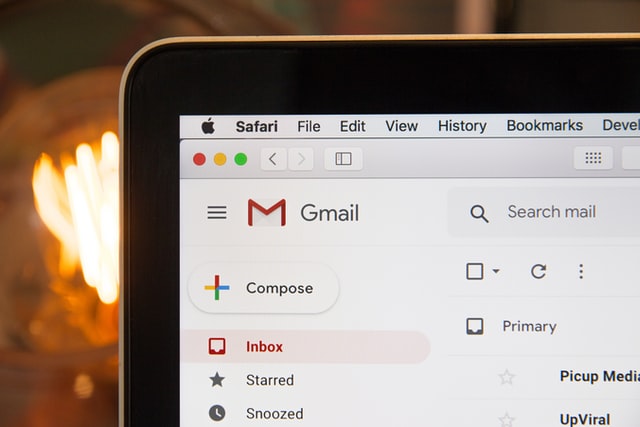 11. Clean Out Your Inbox
Indeed dozens or perhaps hundreds of emails have already accumulated, mostly spam. You have to decide what stays and what goes. Sorting between what's important and what's junk in the email takes some time, but you need to do it before it gets out of hand.
12. Make Sure You Left No Threads Unanswered
When checking your inbox, you will surely discover a couple of emails that went under your radar earlier. Now that you have some time on your hands, it could be the right moment to catch up!
13. Follow Up If You're Waiting On Replies From Colleagues
It seems that it wasn't only you who left a thread hanging. Now that you're bored at work it's the best time to follow up with those colleagues or clients from whom you've been waiting for days (or maybe weeks) for a response.
14. Go Through Your Starred Emails
Once again, they either stay, or they go. Finally, delete them or take action! It's not the idea to have a long list of starred emails. Keep the most important ones, take action where needed, and relocate the rest to another folder or delete what you no longer need.
Improve Your Professional Skills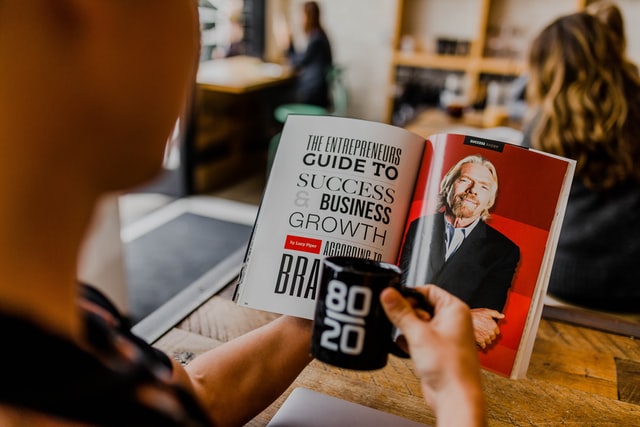 15. Find Your Next Useful Read
In reading, there are endless learning and growth opportunities, both in the personal and professional landscapes. Maybe you just need a little inspiration? If you don't know what to do when you're bored at work, find and purchase your next good read. For the managers and business owners among us, this list of project management books could be of help!
16. Listen To A Productivity/Industry Podcast
If reading is not your thing because you would still be bored, you still have other options, so there are no excuses. There are hundreds of free podcasts on the internet, and they have multiplied since the start of the pandemic. Do a little search on the leading platforms, such as Spotify, SoundCloud, or Apple Podcasts, and you will find fascinating content to grow professionally. Managers and business owners among us will appreciate this helpful roundup of the best PM podcasts out there!
17. Watch A Motivational Video
A third option is videos, specifically motivational videos. YouTube and Ted.com are bottomless sources of empowering content. Boredom or apathy at work often comes from a lack of motivation and little reason to make an effort. Sometimes it's necessary to hear words that motivate, energize and nudge us to move forward.
18. Develop New Skills
Leisure moments are an excellent opportunity to take advantage and make the most of your time. What better than to develop new professional or complementary skills? Nowadays you can learn practically anything with minimal investment thanks to platforms like Udemy or Domestica.
19. Offer Your Help to Your Colleagues
Collaboration skills are essential to workplace success. Strengthen yours by reaching out to your peers and offering your help and advice! Besides being a nice thing to do, helping your coworkers is also a way to learn from them. It's also an opportunity to strengthen ties and build a more solid and well-connected team. Surely later, when you're not bored, you might also need their help!
20. Organize Team Building Activities
If it's not just you who has some free time at work, some productive things to do when bored can be a lot of fun, like team building activities. These brilliant time management games can be enjoyed by your whole team!
21. Connect With Professionals You Admire
We all have someone we admire for their performance as a professional. There could be many things you can learn from him or her. Try connecting with them on a deeper level: follow them on LinkedIn or Twitter if they are active on the platform. Engage with their public posts, share your opinions and insights, get a conversation started! For the introverts among us: you could simply take this opportunity to catch up on the newest articles or posts they published, or listen to their recent public talks. Get inspired by the best!
22. Update Your CV
When was the last time you updated your CV? Perhaps it's come time to take it to the next level so that you do not miss out on the next amazing opportunity? Add your new work experience and freshly developed skills, polish your summary text, or simply upgrade your CV design. Thankfully, there are loads of helpful templates and tools out there to take your resume to the next level!
23. Upgrade Your LinkedIn Profile
In most industries, a complete profile on LinkedIn is just as important as your CV. However, it takes time and energy to maintain. Since you're bored and you feel like doing something productive, take the time to make your LinkedIn profile look as complete as that of the industry leader you admire!
24. Start Preparing Your Ask For A Raise
If you've set yourself the goal of getting a raise, you need a lot of prep work and research to make it happen. Spend your free time doing some market research and analysis to make sure your ask is reasonable, sensible, and timely. Besides, it never hurts to see what other opportunities are out there!
25. Take A Walk Or Do Some Stretching
While walking or a little stretching may not sound like productive things to do when bored, the truth is that physical activities are actually very productive. Pumping some extra oxygen into your brain cells will help you improve concentration, have a better mood, and even boost your creativity. And of course, we already know the advantages of being active in terms of health and physical well-being. So if you get bored, go for a walk, even if it's just in the hallways!
26. Go Through Those Long Reads You've Been Saving For Later
Those articles and videos you saved into Pocket to "watch/read later" have been there for quite a while. There should be hours of reading and playing in your backlog, so why not start now? And if you don't use Pocket or a similar application, perhaps it's come time to become a user. Start saving interesting content in there to read later when you don't know what to do when you're bored at work!
27. Meditate
Meditation doesn't have to take hours; even a few minutes of deep relaxation and peace will bring many physical and mental benefits. Meditation will help you develop patience and a positive outlook, which in turn will improve the relationship between you and your coworkers, help with concentration, reduce tension, eliminate negative emotions, increase your energy, relieve stress, and more. Make an effort to incorporate a short meditation routine into your work, and you will see big results!
28. Do Some Journaling
One thing that many successful people have in common is they have a journaling habit. Journaling is a great tool to capture your goals, write ideas and thoughts that come to your mind, leave a record of your success and how much you've grown professionally. Similar to meditation, journaling is essentially a mindfulness practice that helps you minimize stress, stay productive, break bad habits, and better observe what's going on around you.
29. Practice Gratitude
There's a lot to be grateful for, and gratitude is a skill. There are different ways to exercise it, and one of them is expressing it to someone directly. But you can also reflect and write down the positive things that have happened to you in life, pay more attention to the little things that you have going for you, or do something noble for someone. The most significant benefit of practicing gratitude at work or anywhere is the positive mindset that benefits your performance and your mental health.
In Closing…
We hope that this list of 30+ ideas on what to do when you're bored at work has been helpful and you have found just the right activity to fill in those empty hours. Unless, of course, you actually do have tasks to do, but you can't get yourself to actually do them, in which case our last idea will be most helpful…
30. Have A Brain Food Snack And Get To Work!
Sometimes our brain just needs an adequate stimulus, like food. However, some snacks don't provide us with any nutrients, despite being delicious. If you really want things to do at work when bored, we can get it with a good brain food snack! Now you will be more concentrated, focused and your brain will function better. But first, you have to know what are the best brain food snacks out there!