Every professional, irrespective of field or industry, must have career goals they want to achieve in the future. Establishing the career goals you want to achieve in the future can serve as a great framework that allows you to better visualize your professional future.
To set you up on the right track with your career goals, in this article, we'll discuss what career goals are, the different types of goals you can set, how to choose good career goals for yourself, how a time tracker and a goal tracking app might help with that, and more.
What Are Career Goals?
At a glance, it's easy to assume that a career goal is simply a job position or title that you eventually want to attain. But that isn't the case. Career goals include the end result you want to achieve, along with the different steps you have to take to attain those goals.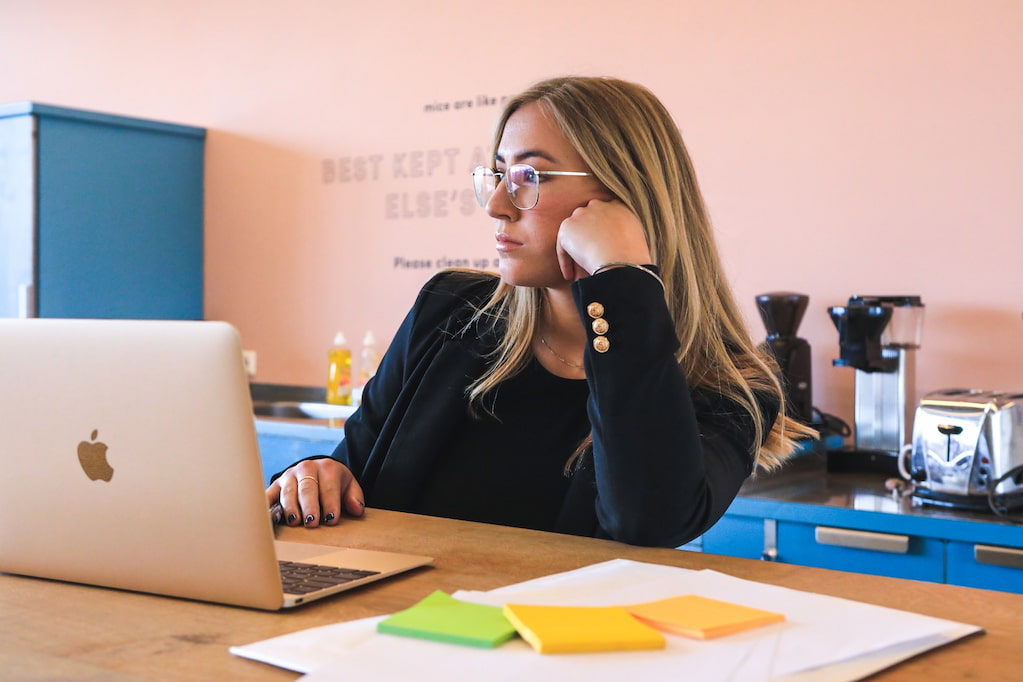 One solid career goal example is becoming a CEO of a company. If this is the end result you want to achieve, you can create an additional list of career goals that includes the milestones you have to reach on your way to becoming CEO. This could be reaching certain metrics, scoring specific promotions, or attaining various credentials that make you a more viable CEO candidate in the future.
Career goals vary from person to person. Everyone has their own goals that they want to achieve at their own pace. However, setting definite goals that you want to achieve in your career is a great way to get you on the right path and make you a more attractive prospect to employers.
There are many examples of career goals, and it's up to you at the end of the day how you want to achieve those goals. Below, we'll go over some of the different examples of job goals that you can set, irrespective of if you've been in your career for five years or are about to graduate from university.
---
Types of Job Goals
As mentioned earlier, career goals look different for everyone. And while you have the complete freedom to set your sample of career goals any way you want, learning the different types of goals for jobs that people set gives you a solid foundation when setting your own goals. So, here are some of the common sample career goals and how they look for different professionals.
👨‍💼 Job goals
⚡ Examples: wanting to become part of senior management, achieving a certain performance target by a certain time frame, reaching a certain salary target that you've set yourself.
Your job goals will look different depending on your career path, desires, and other factors. However, just know that a job goal refers to the general goals you have for your career that serve as your ultimate objective when making your way through your chosen field.
Having job goals to strive for will not only give you a reason to try hard at your job on a daily basis but will also keep you motivated as you get closer to achieving your goal.
🌟 Personal career goals
⚡ Examples: upskilling and gaining new knowledge related to your field, learning to handle larger workloads more effectively, boosting your productivity in your everyday job.
The next type of career goal you can set is a personal career goal. These objectives have more to do with how you are as a professional in your field rather than job titles or positions you want to reach.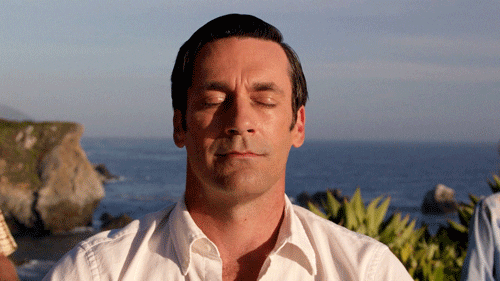 Personal career goals can be seen as stepping stones that you have to take on your way to reaching your final objective. When setting personal career goals, it will help to determine any knowledge gaps you have in your field and the skills you will need in the future to excel in your profession.
👩🏾‍🤝‍👩🏼 People skills goals
⚡ Examples: becoming a more clear and direct communicator, providing constructive rather than destructive feedback, comforting and caring for people when they need it, and similar.
Successful people need to have good people skills and people management skills if they're employers. When you go through your professional life, you will encounter many people that you will have to work and collaborate with. And if you don't have good people skills, it will be impossible to have productive collaborations.
So, along with your personal goals, it's important to also set goals that will improve the way you work with others. Remember, a good team player is a very valuable prospect in today's job marketplace.
📜 Credential goals
⚡ Examples: getting a master's or doctorate degree, getting a second degree, acquiring relevant and industry-recognized certifications.
Credential goals, as the name suggests, include the types of credentials you want to attain in your career. Getting additional credentials is a great way to achieve your ultimate career goals.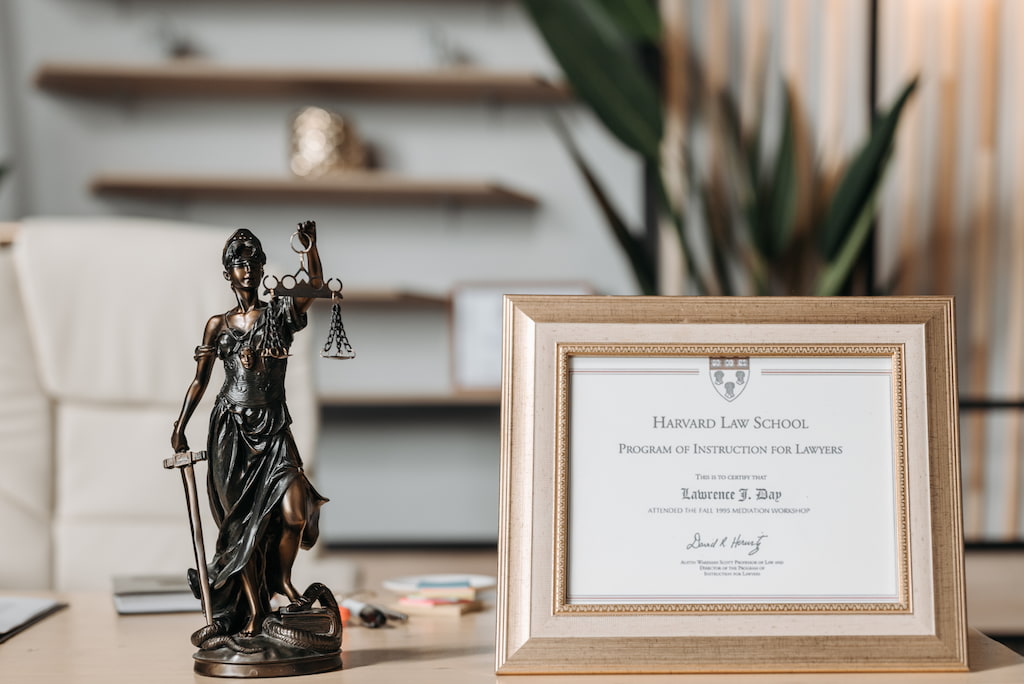 This is because credentials show that you have the knowledge, education, and experience to handle certain tasks and take on various higher positions within an accountancy firm.
For example, if you're working as a certified public accountant, you could enhance your portfolio by attaining Certified Internal Auditor certification to add to your skills and make you certified to perform more high-level accounting tasks. If you're working as a project manager, there is also a career path that involves getting a specific credential that might facilitate getting into this profession easier and smoother.
So, when you're setting career goals for yourself, it might be beneficial to also set credential goals. Now, this doesn't mean you have to get a master's or second degree. Instead, this means getting additional certifications that will improve your credibility in your field.
👩‍🎓 Career goal examples for students
⚡ Examples: master a specific industry specialization or skill, achieve top grades in your academic endeavors, start working on expanding your professional network.
Setting goals isn't only for professionals who are already established in their careers. In fact, it's important to start early when setting career goals. As a student, it can be hard to think far ahead into the future as exams, classes, and other school-related things can hog all your time and attention. But if you set aside some time to think of the career goals you want to achieve earlier, it will be much easier to carve out a path for yourself in the future.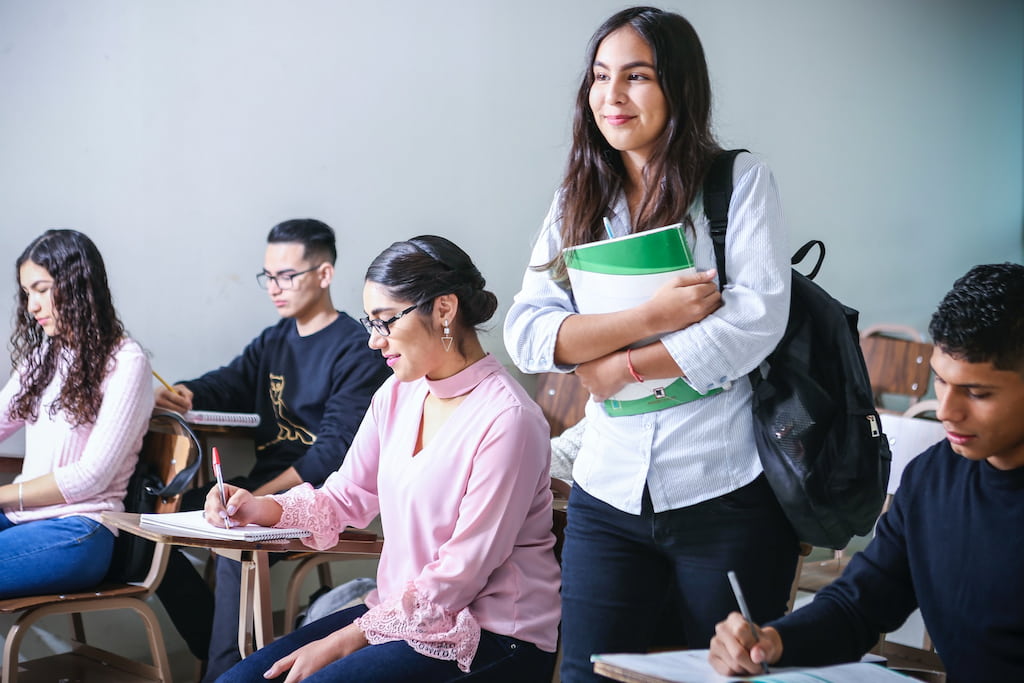 When setting career goals as a student, it's important to look at your major, the skills and knowledge you're getting in school, and what professions would need the skills and credentials you will have once you finish school.
That way, when you're finally ready to head out into the job market, it will be much easier to figure out what jobs and companies to apply for to help you reach your ultimate career goals.
🔮 Future goals
⚡ Examples: getting multiple promotions in the next few years, improving your credibility in your industry, and widening your network.
All career goals look ahead into the future. While there are some career goals that you set for the next one or two years, there are also objectives you can set many years down the line.
There are many benefits to setting goals far ahead into the future. Not only will this help you figure out the best path for your current career, but it will give you something to strive towards as you go through your daily tasks.
---
How to Choose Good Career Goals?
In theory, setting career goals is easy. All you have to do is look to the future and determine what you want for your life and your career. Granted, the large majority of people don't exactly know what they want to achieve, which makes the choice of career goals much more difficult.
When setting career goals, many experts recommend setting S.M.A.R.T. goals. This stands for specific, measurable, attainable (achievable), realistic, and time-bound (timely) goals.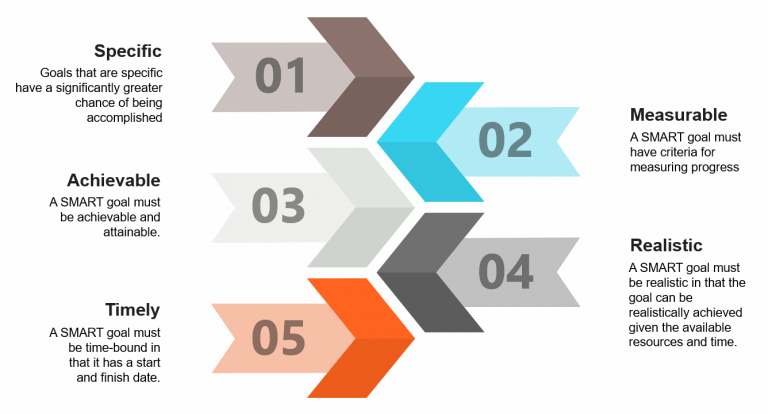 Setting S.M.A.R.T. goals gives you a much better framework to use when navigating through your field and also ensures that the goals you set are realistic and something that you can actually achieve based on your current path.
❗ Specific
The first aspect of a smart goal is that it has to be specific. Too often, people set career goals that are too general. For example, it's common for people to set their ultimate career goal as "being happy in their job".
Of course, there's nothing wrong with wanting to be happy in your career and working towards that goal. However, a career goal like this fails to define exactly what you want in your career that will make you happy.
If you set general goals like this, you're going to find them very hard to achieve. But when you try to set more specific goals like getting a certain position at a specific company, then it will be much easier for you to set other goals that will help you reach that position.
And once you set a specific goal, you'll find it much easier to determine the best path to attaining that goal.
📏 Measurable
It's also important that you can measure your progress when it comes to reaching a goal. If you can't measure your progress when trying to achieve a specific goal, it will be harder to gauge where you are in the journey. So, make sure that when you set a career goal, there are definite ways to measure the progress you're making.
For example, if you're looking to increase your output as a writer, a good example of a measurable career goal is that you will write a certain number of content pieces within a month. That way, you have a specific number that you're trying to reach and if you fall short, you can see by how much and determine ways to make up for the loss.
👍 Attainable
There's nothing wrong with reaching for the stars. After all, we all want to excel in our chosen field, and it's common to set unrealistic goals. When you set career goals, one thing you have to make sure of is that these are attainable goals that you will be able to achieve. When you have an attainable career goals list, you will find yourself making more consistent progress.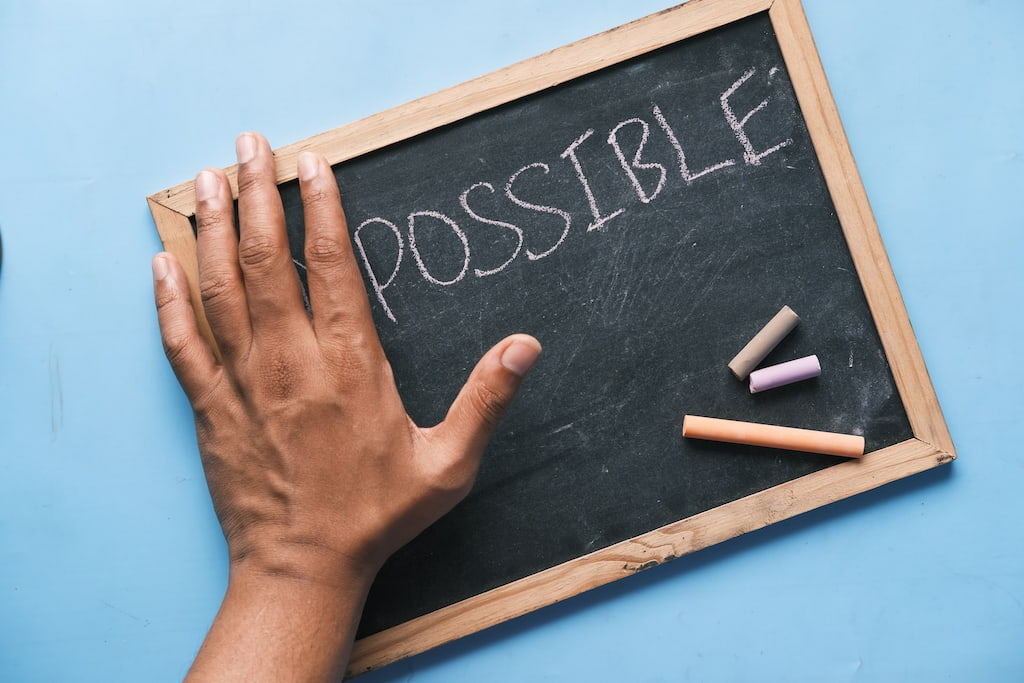 Now, we don't mean that you can't set high goals for your career. What we're saying is that it's important to acknowledge what you can and cannot accomplish given your specific situation. For example, trying to become a manager at a company when you don't have the appropriate experience or qualifications is an unattainable goal.
That said, goals can change over time. So, what may be unattainable now may become attainable in the future. When you find your ideal career goals, it's crucial that you adjust them depending on your specific situation.
And as you reach and achieve more of your goals, you'll be able to open up more opportunities for your career and eventually try to reach higher goals.
🤔 Realistic
Another thing you have to keep in mind when setting career goals is that they need to be realistic. For example, attaining a master's degree in one year while working a full-time job is not a realistic goal. To start, most master's degree programs require at least two years to finish, and it might take even longer if you're working a full-time job.
So, when it comes time to set your career goals, try and keep them realistic. That way, your work becomes more productive and it will be much easier to reach your goals.
⏳ Time-Bound
Lastly, it's important that your goals are time-bound. This allows you to have a target date and something to work towards. An example of a time-bound goal is getting a promotion within two years. That way, you can do everything in your power to increase your chances of getting that promotion within your set time frame.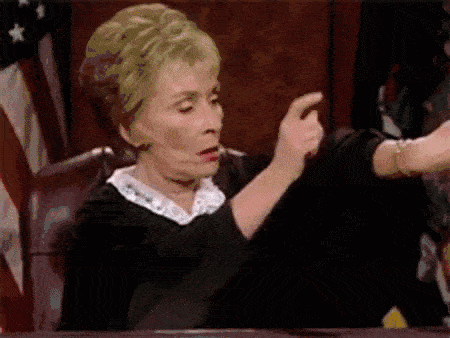 Additionally, setting time-bound career goals puts a healthy amount of pressure on you. Now, too much pressure is not healthy. But the right amount of pressure can be the exact push you need to reach your ultimate goals and achieve your personal definition of success.
---
How to Set and Achieve Career Goals
The first step to achieving your career goals is setting the right ones. Everyone has their own approach to setting their career goals and how they want to navigate through their field. However, it's important that you set proper and attainable career goals regardless of your approach as setting the right goals puts you on the right path to achieving them.
These allow you to have a much easier time when figuring out your objectives and making your way toward that specific goal. And once you have the right goals in mind, it's time to start working toward them.
One thing you can keep in mind when trying to achieve your goals is always remind yourself of why you're doing this. When going through your professional career, it's easy to forget why you're working toward a certain goal in the first place.
Another great way to reach your objectives is to have one major goal. For example, this could be getting a specific job title in a set number of years. From there, you can start breaking that goal down into smaller goals such as getting certain achievements, credentials, and the necessary experience to get that job title.
Additionally, we recommend using all the tools at your disposal to achieve your goals. This includes educational materials, mentors, seminars, and even digital tools that can keep you stay on track. And in the next section, I'll explain one specific tool you can use to help you achieve your goals in a timely manner without stressing yourself out.
---
How Can a Time Tracker Help to Achieve Career Goals?
You can use a time tracker to keep you on the right path to achieving your goals. While a time clock app is designed to help you track your hours on a day-to-day or weekly basis, it's also great for helping you stay on track to achieve larger goals.
Remember, the path to your ultimate objective requires consistency. So, you will have to regularly accomplish your daily, weekly, and monthly goals if you want to reach your main goal.
And with a work hours tracker like Everhour, you can use the attendance tracker and the timesheet app to keep track of how often you work towards your goals.
Through the app, you can also note down how long it takes you to finish certain tasks, determine how you can become more efficient, and simply keep track of the time you spend every day trying to reach your goals.
So, if you've set career goals for yourself that you're looking to achieve, you might want to sign up for an employee time tracking app in the likes of Everhour and set yourself up for success.
Career Goals: Conclusion
Career goals are absolutely necessary for every professional, regardless if you've been in the industry for 20 years or are about to graduate college.
Granted, setting the right career goals is easier said than done. We would recommend you use the SMART method for setting your career goals.
That way, you know can not only set specific goals, but you will also know when you need to achieve them, as well as have the ability to see your progress at any given time.