When you're sitting behind a desk all day, feeling the urge to snack is completely normal. Rather than reaching for unhealthy snacks that could reduce your brain's ability to function to the best of its ability, why not try some healthy and delicious brain food snacks that will take your focus and productivity to another level!
If you struggle to feel motivated in the mornings or find yourself lagging in the afternoon even with a help of a time tracker, incorporate a few of these snacks into your diet and prepare to feel a big difference.
Snacks For Work That Boost Your Productivity
Pumpkin seeds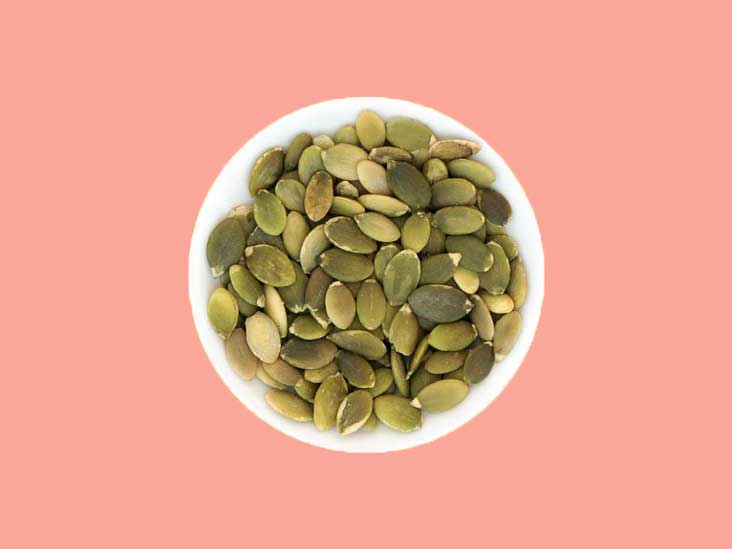 Pumpkin seeds are packed with a range of antioxidants and nutrients, including magnesium, copper, iron, and zinc, all of which are essential for healthy brain functioning, meaning you should notice an improvement in your productivity. Seeds generally are very filling, so are the perfect afternoon snack to get you through to the end of the day.
You can do so many exciting things with pumpkin seeds, but one of the simplest and best ways to eat them is by roasting them in olive oil, salt, and pepper, garlic, and paprika.
Bananas
When you consume refined sugars in foods like milk chocolate or sweets, your body quickly depletes the carbohydrate element which leads to your energy levels dipping after a quick sugar rush.
However, bananas contain fiber which helps to slow the absorption of sugar, ensuring your body has a consistent energy source. This will help you to maintain a good level of concentration and focus throughout the working day. To make things slightly more exciting, try chopping up the banana into slices and serve with a blob of peanut butter!
Blueberries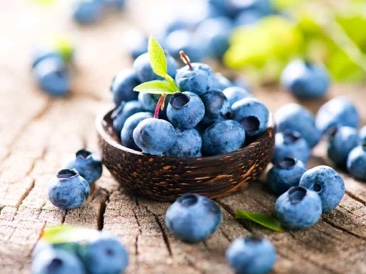 Blueberries have many health benefits, including anti-inflammatory and antioxidant effects, as well as being great for your brain. Studies have suggested that they are packed full of antioxidants that can improve your memory and reduce the aging of the brain, helping you to have a great working life and remain productive for years to come.
Try making some healthy oat blueberry muffins for the ultimate brain food snack at the start of the day. Another idea is to prep a smoothie before work, containing blueberries, spinach, greek yogurt, and mango for a refreshing and healthy afternoon snack.
Leafy greens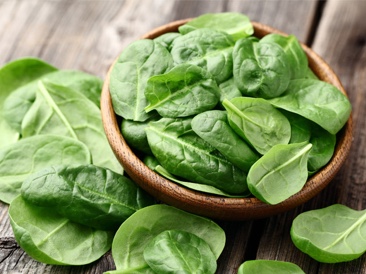 Leafy, green vegetables, such as lettuce, spinach, broccoli, and kale, are full of vitamins and minerals that support healthy brain function. One of the most important minerals in leafy greens for the brain is magnesium, as it helps to promote improvements in memory, a positive attitude, and good sleep, all of which make you more productive.
If you're not a fan of greens, try making them more interesting by making crispy kale chips. Bake kale in the oven with paprika, garlic, salt, pepper, and olive oil for 20 minutes and take it to work. For those of you who really can't stand greens, magnesium supplements are a great alternative.
Hummus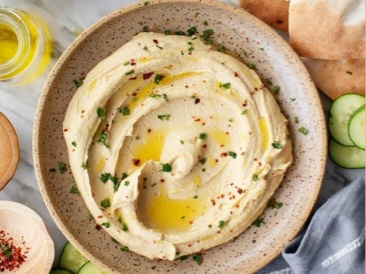 Hummus is a Middle Eastern dip made from chickpeas and tahini that is full of flavor, and the added bonus of its health benefits makes it one of the best brain-good snacks out there. Research into chickpeas suggests that they can help the body to control blood sugar levels, which as mentioned earlier, will give your brain the consistent stream of energy it needs to function to the best of its ability.
The best thing about hummus is how amazing it tastes. Have it with toasted pitta, vegetable sticks, or in a delicious wrap. Your options are endless!
Turmeric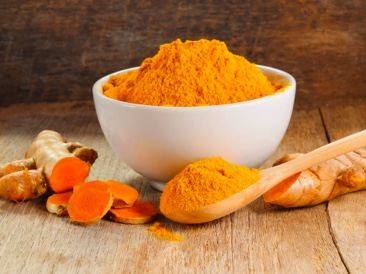 Turmeric is a plant that has been used in Chinese medicine for centuries, but you're most likely to have seen it in powder form in supermarkets. It has a distinctive yellow color, delicious flavor and is regularly used in curries or even teas.
Turmeric can benefit memory and help brain cells to grow. In the short term, it can help to improve someone's mood as it boosts the production of dopamine and serotonin. If you're feeling positive and ready for the day, you're sure to be much more productive.
Tuna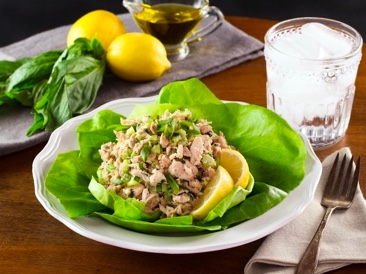 Any food rich in Omega-3, including tuna, is a great option for a snack at work. Studies have suggested that fatty fish has the ability to promote healthy brain cells, as well as reduce deterioration. Not to mention, it tastes amazing and contains plenty of protein!
Prep a tuna salad or wrap the night before work and you'll be good to go. Alternatively, if you've had a tuna pasta bake the night before, box it up and enjoy it at work.
Mixed nuts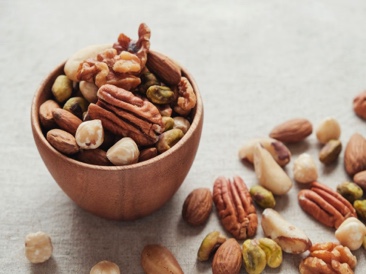 Handfuls of nuts are the perfect energy snacks for work. Almonds and walnuts have similar nutritional profiles and are rich in antioxidants and vitamin C, which naturally help your brain to function properly. They also contain healthy fats which are a staple in any balanced diet.
If you have more time, why not try making homemade granola? Simply fill a baking tray with oats, chopped almonds and walnuts, cinnamon, coconut oil, dried fruit, and honey and bake in the oven at 180 degrees for around 20-25 minutes. Take a tub of greek or natural yogurt, with your granola separate to stop it from going soggy, and enjoy your afternoon snack!
Dark chocolate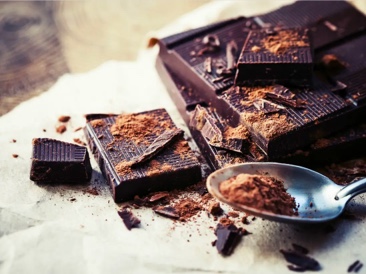 Not only is dark chocolate delicious, but it can also improve cognitive function, making it one of the best snacks to keep at work. A study in 2016 suggested that a positive correlation exists between improved cognitive performance and eating dark chocolate regularly. If you have a sweet tooth, dark chocolate is a far better option than milk chocolate which contains substantially less cocoa and a lot more sugar.
A great option is to incorporate some chunks of 70% dark chocolate into the granola recipe above, as it's delicious and will improve your productivity even more!
Green tea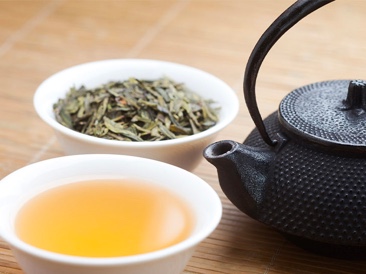 Green tea may be more of a brain food drink than a brain food snack, but it is nevertheless a great option to give your brain a boost! When consumed with milk and a natural sweetener (matcha tea with almond milk is the crowd favorite), it also packs a powerful calorie punch that'll take you through a few productive hours.
Most people have heard about the benefits of green tea for our digestive system, but according to research, it can also improve our brain functioning by combatting degenerative diseases and poor memory. Green tea also contains an amino acid called L-theanine that promotes relaxation without causing drowsiness, helping you to relax and make measured decisions without losing focus.
This is the best possible alternative to coffee if you're in need of some caffeine to help with your productivity and assist you in managing your time effectively.
Everhour's Ultimate Productivity Snack (Chock-Full of Brain Foods!)
We've had a look at the best snacks that can help to boost your productivity throughout the day, but for the ultimate snack (that could easily substitute a lunch), try our fave falafel wrap recipe! It contains so many tasty foods that your body and brain will love. Enjoy with some kale chips, a handful of blueberries, and green tea.
Ingredients
For the falafel:
1 tin of chickpeas
1 handful of fresh parsley and coriander
1 yellow onion
2 cloves of garlic
Salt and pepper (to taste)
Cumin, turmeric, and cayenne pepper (to taste)
½ tsp baking powder
100g toasted pumpkin seeds
For the wrap:
Shop bought or homemade hummus
1 wholemeal wrap
1 handful of spinach
1 salad tomato, sliced
1 carrot, shredded
Method
Roughly chop the onion, garlic, and fresh herbs. Place in a food processor with the rest of the ingredients (minus the baking powder) and blend until the mixture is mostly smooth, stopping regularly to wipe down the sides.
Place the mixture in a bowl and leave to rest in the fridge for at least 4 hours or overnight if possible. This helps to develop the flavor and will make forming the balls easier.
Once chilled, mix in the baking powder and form into small to medium-sized balls. If you aren't planning on eating it all within the next two days, freeze your falafel on a baking tray and then transfer it to a freezer bag. This can be stored for 3-6 months. Defrost fully before cooking.
You can either fry your falafel in vegetable oil for around 4 minutes until golden brown and crispy or bake for 30 minutes at 190 degrees.
Now, prepare your wrap. Generously spread hummus on the wrap and add your spinach, tomato, and carrot. Slightly squish three of your falafels and place them on top of the salad on your wrap. Wrap tightly and enjoy!
Best Brain Food Snacks: The Bottom Line
Wanting to snack whilst at work is natural, but why not plan ahead and take snacks that will improve your productivity and brain function? As seen above, these snacks don't have to be boring at all! Encourage the whole team by enquiring about a 'Brain Food Bake Off' with your management team to enjoy plenty of different recipes containing foods that are great for you.
Be creative and try different recipes each week and your brain and body will thank you for it!
Featured image credit: TijanaM / Shutterstock