People say that every new day brings new opportunities. But to seize them, we need to make the most of the chances that are presented to us. How can we become more prosperous, successful, and happier with just 24 hours in a day? The answer is simple –  effective time management strategies together with the best time management apps help us excel and thrive!
What Is Time Management and Why Is It Important?
Time management is a set of techniques on how to distribute your time consciously and effectively between tasks that should be completed in a definite period of time.
While time management is often about how you spend your working time, these tasks can also include leisure time, making the time to focus on your fitness, or even spending time with family.
Effective time management helps both to organize working time in companies and maintain the work-life balance for individuals with ease.
Whether you have your own business or are a freelancer, it's essential to get the most from your daily routine, and this is where time management activities come in handy.
However, it's not only professionals who can employ good time management. Students undertaking university exams, stay-at-home parents setting daily goals, or even entrepreneurs with their own deadlines can benefit from knowing how to plan their time effectively.
The main benefits of time management strategies are:
Improve your working capacity. They help you to remain concentrated on one task at a time;
Stay focused on the task at hand, learn to be stricter with yourself – no extra tea-breaks until the work is done;
Systematize and prioritize your tasks, making your working hours more productive;
Avoid overworking, reducing the chance of burnout;
Improve your work-life balance and find the time for activities you enjoy. ​
Time Management Strategies
Time management strategies are concepts you can implement, activities you can do, and steps you can take to improve your time management. Although there are lots of time management strategies out there, finding the ones that work for you can be a challenge. Let's take a look at some of them:
Planning ahead
Using to-do lists is Beginner Level; it's that simple! It helps you get your day in order. Some of the most effective ways to organize your to-do list are the time blocking technique and the Alps method. The Alps method consists of simple steps and resembles hiking in the mountains.
Here's how it works:
Write down all the tasks and activities you need to do in the day;
Set how much time you need to do each task (around 60% of your time);
Add in extra time for breaks throughout the day (40% of your time);
Prioritize the tasks;
Re-examine your tasks by their importance every time you complete a task and adjust your schedule accordingly.
Prioritize and delegate
If you have your own business, then you know how much prioritizing is vital for effective workflow. There are often thousands of urgent tasks that require your immediate attention. The Eisenhower Decision Matrix will help you not to spread yourself and your staff too thin and delegate tasks among your employees effectively. Meaning you can more efficiently fill your day, based on priority.
The Eisenhower Decision Matrix divides tasks into four quadrants according to urgency and importance: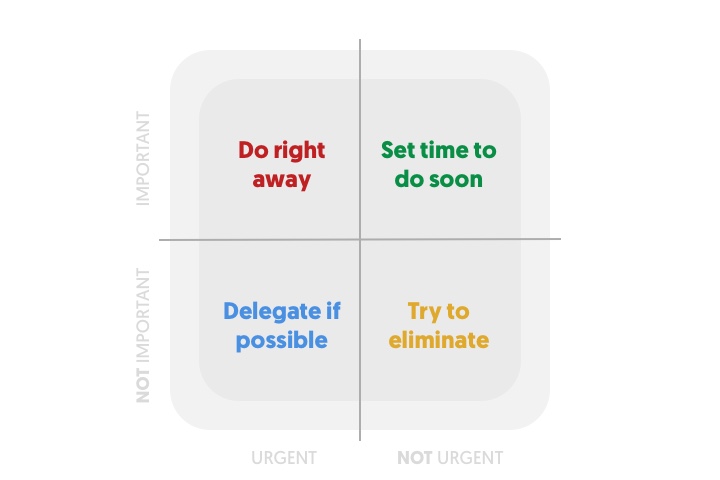 A: Urgent and important – tasks that require your immediate attention;
B: Not urgent but important – tasks that you can schedule;
C: Urgent but not important – tasks you can delegate to others;
D: Not urgent and not important –tasks you can eliminate.
S.M.A.R.T. long-term planning
When launching a new business, investors and business owners alike hope that it will exist and thrive for more than a year (at least). To be able to realize your future plans, you need to know how to plan for the long term. The S.M.A.R.T. technique helps to set up long-term goals and achieve them.
S.M.A.R.T. is an acronym that stands for the qualities that you need to account for when creating your long-term goals:

S for specific. Your goals should be definite and achievable. For example, a bad goal is to hope to have a lot of clients by the end of the year. This isn't specific. A good goal is to reach the 5th leading place in the market segment by the end of the year. This sets a clear and precise objective.
M for measurable. This means that it's possible to estimate your goal. For example, a bad goal is to earn a lot of money. In this case, it's impossible to measure what is 'a lot'? A good goal is to earn $10,000 by the end of this year. This sets a specific figure that you want to achieve.
A for attainable. You should have enough resources to make your goals come true. For example, a bad goal is to hire 3 workers in your company when you only have the budget for 2.5, hoping you'll make enough next month. A good goal is to have enough money only for 2.5 workers in the company, so you hire 2, and when the company has enough money for 3 salaries, you find the 3rd employee.
R for realistic. You have to estimate your capacity and potential and realize which goals you can reach right now. For example, a bad goal is to start a small company and, in a week, to try to compete with world-known companies in the segment. A good goal is to start a small company, go local, and aim for local customers to meet their expectations and gain a good reputation. Before going on to conquer the world.
T for tangible. You've got to schedule all your goals on time. For example, a bad goal is that one day you'll have a big and prosperous business. Again, this is not specific and isn't achievable without work. A good goal is that your business will make $10,000/mo by the end of the next year and there will be 5 employees in your company. Here, you take concrete steps to make your objectives come to life.
Time Management Tools
To be able to employ these time management strategies effectively, there is one vital ingredient needed – special time management apps. 
Use Google Calendar. Start your day by taking 10 minutes to plan your work. After that, transfer it into a simple form into your Google Calendar. Keep it open in the background during the day.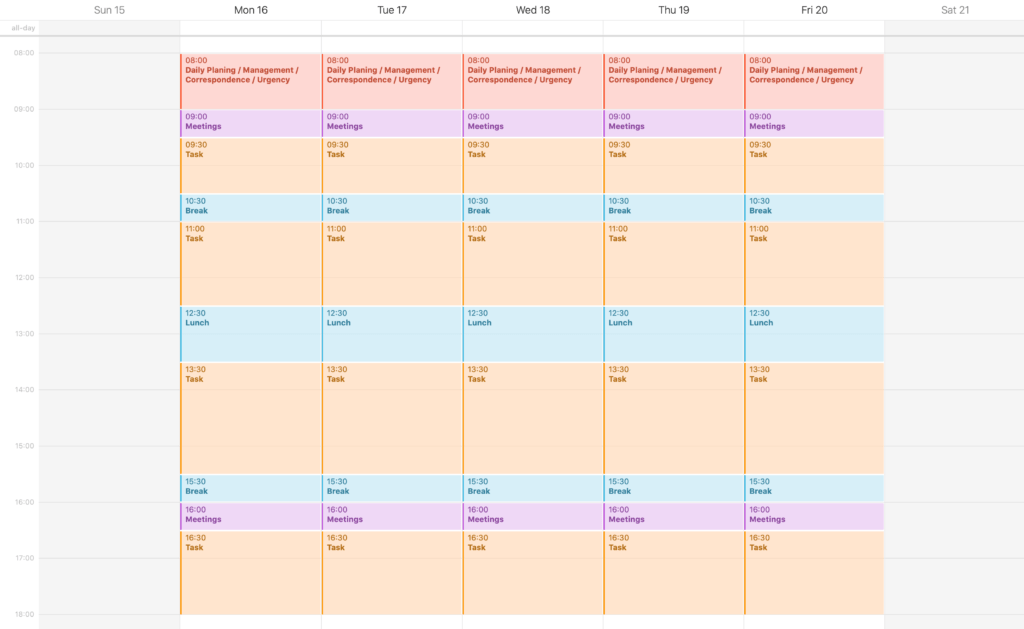 Do you have a hard time keeping track of projects and to-dos (and waste a ton of time as a result)? Hop on Trello, create your boards, and manage all of your projects from one easy-to-use platform—even on the go.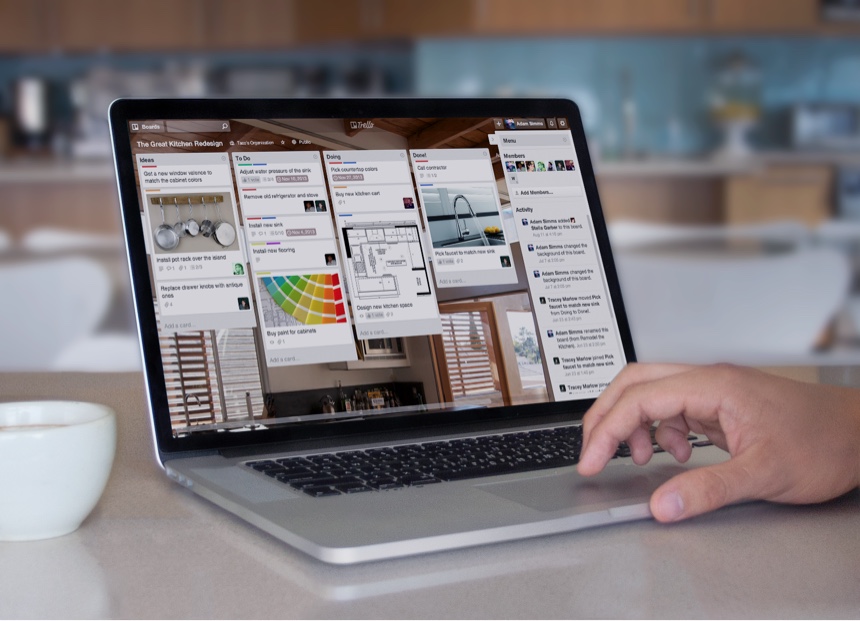 Check out Everhour, as an uncomplicated time tracking software that runs smoothly with your favorite project management tools, freeing you up to focus on what's really important.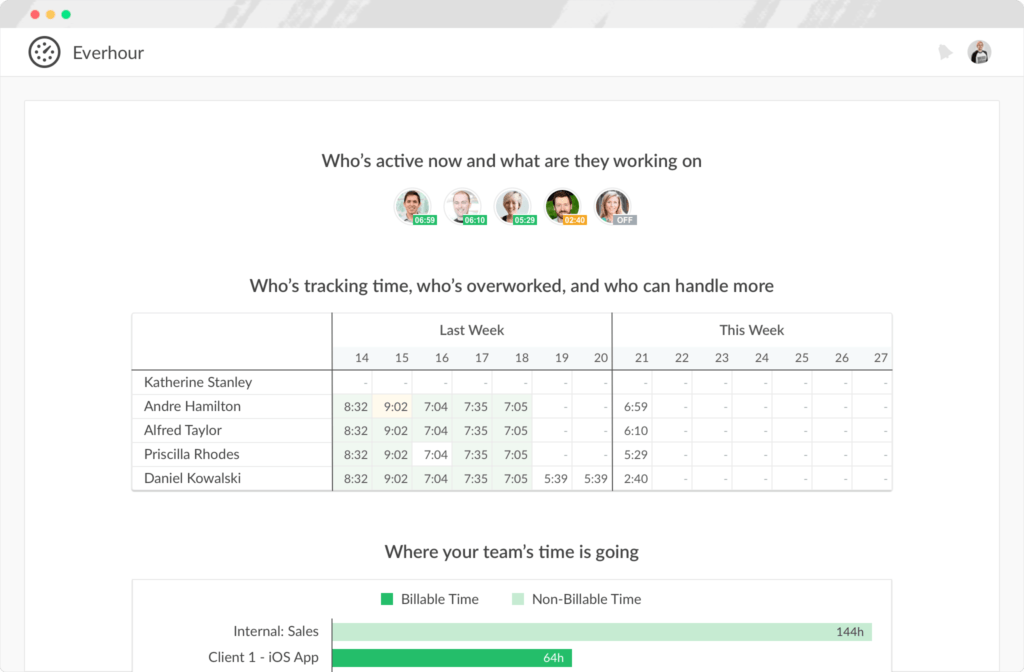 Wrap-Up
We all know that effective time management can help make our business successful and give us time for our personal lives. But, there's no doubt that it's also one of the most difficult skills to manage… That's why we compiled a list of the best time management quotes to keep you inspired and away from procrastination!
We hope this article helped you to discover new techniques for your business so that you can reach new levels of productivity. Here's what to take away:
Time management is one of the most essential skills for a prosperous person or business. It helps you set the right goals and achieve them successfully by the deadlines.
To develop time management skills, you need to learn and follow some strategies and techniques on time management. And although there are many of them on the internet, you need to choose those that suit you.
To facilitate time management activities, you can use simple and handy apps, developed for the needs of businesses and individual users that help you monitor and track time so you can optimize it to the max.