Canva Time Tracking: The 2023 Handbook for the Modern-Day Graphic Designer
Maria Kharlantseva, December 13, 2022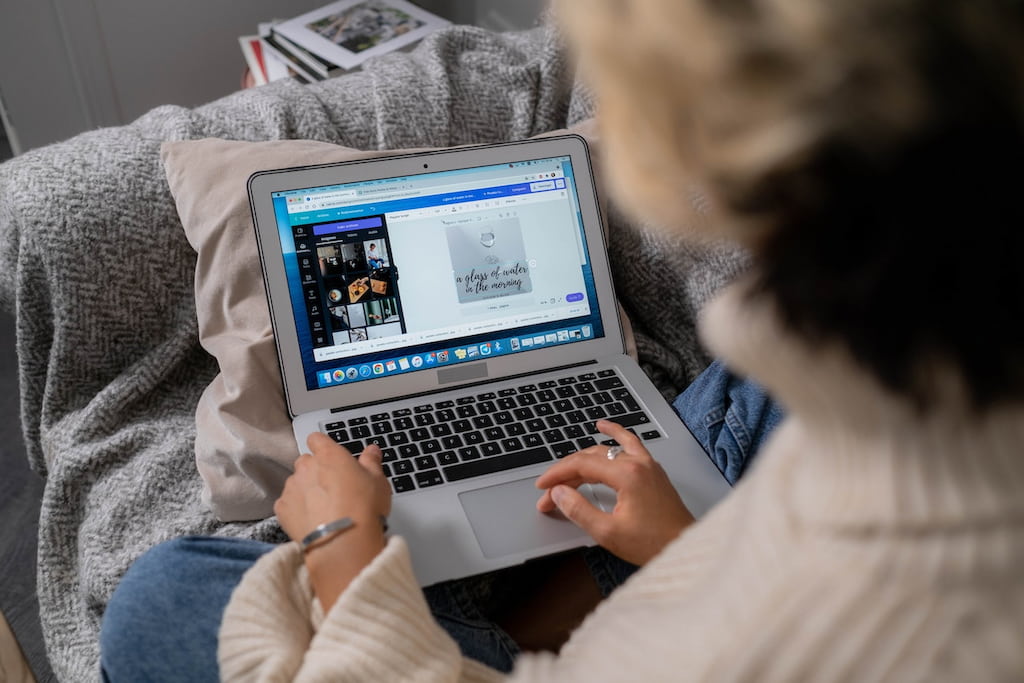 Canva is an amazing piece of software. While it's only been around a couple of years, Canva has removed many barriers to graphic design. With its simple and intuitive user interface, people can now create professional-looking designs in a matter of minutes.
So, to help you better understand everything around the topic of Canva time tracking, in this definitive guide, we'll go over why you should time track in Canva, and how you can go about doing so. In the end, we'll also suggest to you an alternative time tracker to that of Canva's native timer.
Why Track Time in Canva?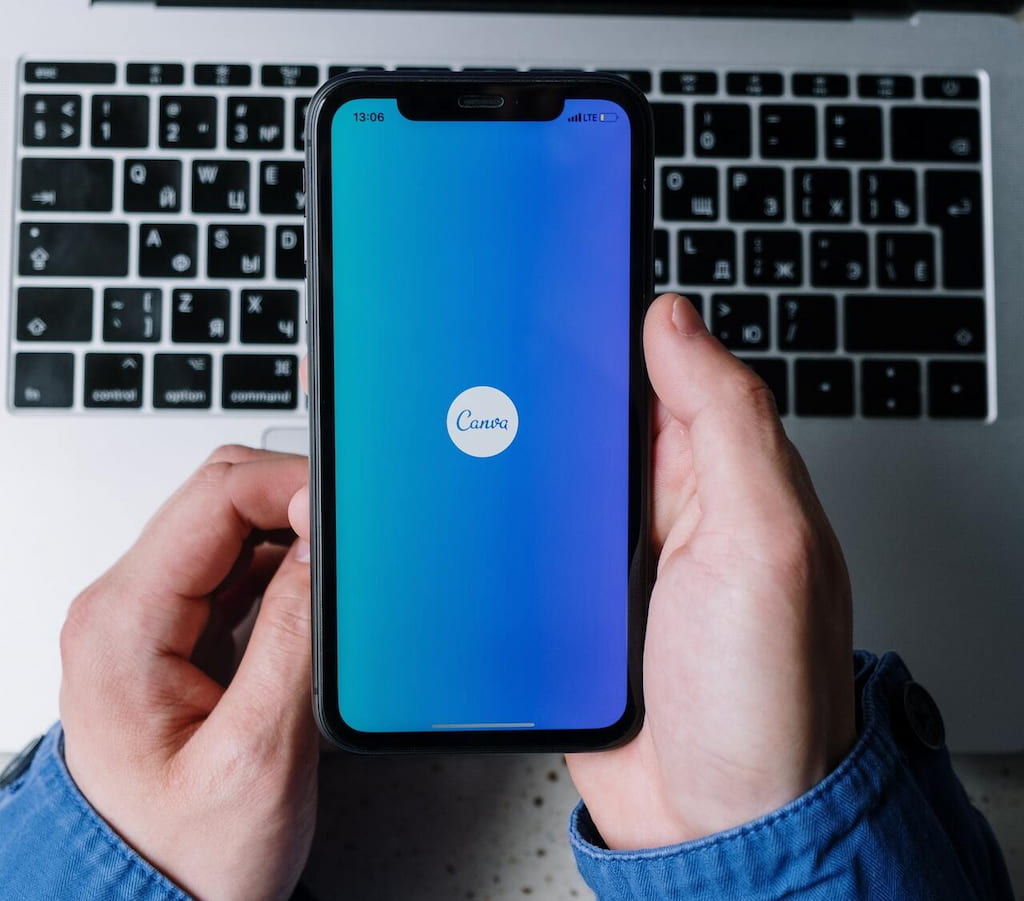 To start, there are many graphic designers that use the tool and charge their clients per hour. If you track time on Canva, you get to keep a record of exactly how much time you spent on certain tasks and projects, making it much easier to send an accurate and transparent invoice to clients.
When you're in the zone, you'll likely want to only stay on the tool you're using. If you have to constantly switch between Canva and a different time tracker, it could interrupt your flow. This could disturb your focus and prevent you from designing a project according to your goals and staying on schedule. We'll go over some of the most popular reasons people time track in Canva.
👍 Simplicity
The biggest benefit to tracking time in Canva is the simplicity that Canva's native timer offers to those who want to track time on the platform. The reason many people don't use time trackers when working in Canva is that switching between a time tracker and Canva interrupts their flow and makes working much more complicated and likely stressful.
When practicing graphic design, you want to stay in the zone as much as possible and remove all distractions. And while time trackers are designed to help eliminate distractions, using a separate program for time tracking can break your flow and focus. But if you track time directly on Canva, you have a much easier time staying focused and committed to the task.
🔎 Transparency
One of the reasons teams across various industries use time trackers is transparency both internally and for their clients. It's important to keep a transparent work culture where people trust each other and clients trust your team.
When working in graphic design, this is much more important since many clients would like to see a breakdown of how the team spent their time and why the team is charging what they are charging for the deliverables.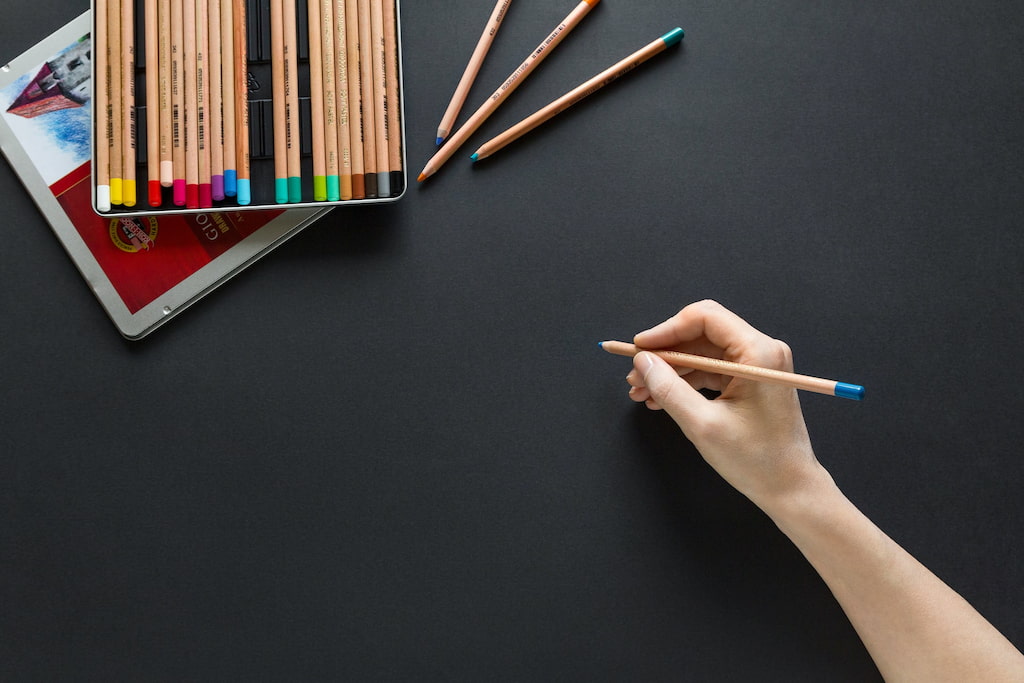 Typically, graphic design teams and individuals charge per hour that they spend on a project. Most of the time, teams send an invoice to clients that only shows the total number of hours they worked and the client would have no way to check if the information is accurate. But when you track time directly on Canva, you have a definite record of how much time was spent on certain tasks and projects.
That way, you can keep everything within your business as transparent as possible. Besides, being able to show your clients a record of the work that is being done will result in better trust, and fewer disputes, which are all great benefits to improving the reputation of your company.
😎 Accountability and efficiency
It may not be that obvious if you haven't used a time tracker before, but these tools can increase accountability, responsibility, and efficiency within the team. Many team managers notice an instant difference in the team when they have to report the hours and time they spent working. When the team sees that the clock is constantly ticking, they will be enticed to be as productive as possible.
The Canva time tracker allows employees to see how they spent their time throughout the day. When they do this, they might notice how many non-billable hours they had throughout the week/month which they could have spent working.
With a Canva time tracker, everyone in the graphic design team will be held accountable for the tasks they are in charge of completing, which is why this is such a great feature for businesses who don't want to go overboard with micromanaging their employees but would still like to see an increase in efficiency and productivity.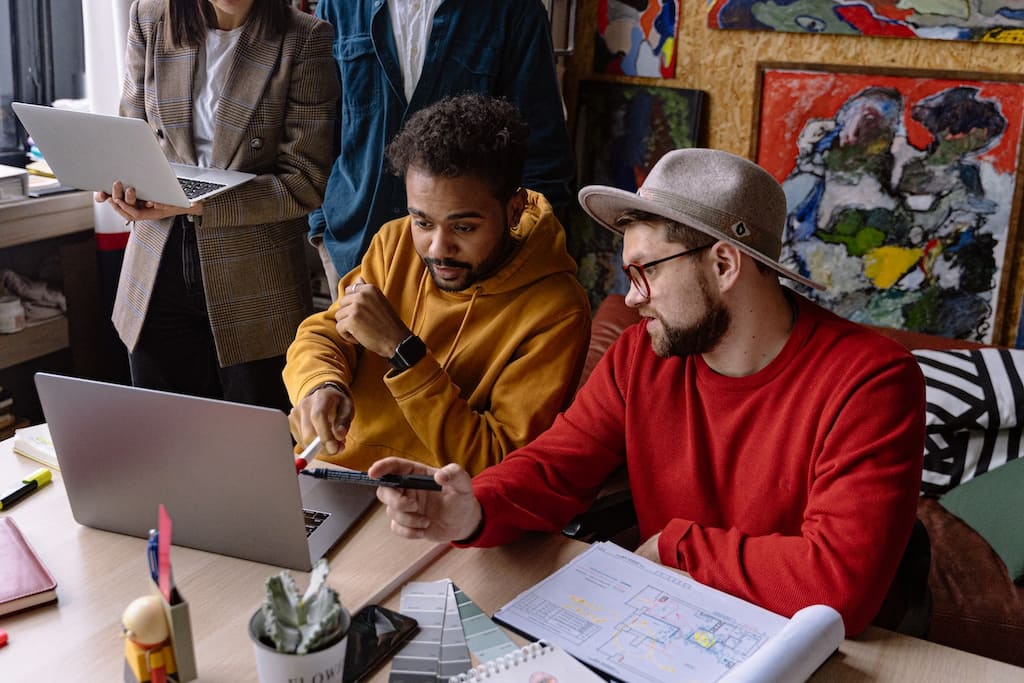 And since employees and managers have a record of how everyone spent their time, it will be much easier to find lapses and apply corrections. It's very important that the team works toward continuous improvement, and time trackers make it easier to do that.
💸 Easier billing
One of the biggest struggles of graphic design teams is billing their clients. More often than not, clients want to see a complete breakdown of the cost on the invoice. And if you don't have a time tracker, you'll have to manually input all the time people spent on tasks and look back on records that may or may not be accurate. This can result in client disputes, arguments, delayed payments, and a bunch of other unfortunate consequences that you need to deal with.
But if you track time on Canva, you get a definite record of how much time everyone on the team spent working on the project that you're invoicing your client for. That way, when it comes time to create an invoice for your client, they can easily see where their money has gone.
With that said, there is one feature missing from Canva's native work hours tracker. When you use the native tool, you have to go through the records when creating an invoice. With other time trackers such as Everhour, you can automatically create an invoice based on the hours you and your team reported.
📃 Easier budgeting
The next benefit to tracking time on Canva is easier budgeting. With certain time trackers, you can see exactly how and where your budget is being used. Since certain time trackers can automatically create timesheets and budget spreadsheets for your team, you won't have a hard time keeping track of your budget.
Though if you want to do this, you might want to use a separate time tracker. We've mentioned multiple times in this article that Canva's native time tracker is relatively simple. And if you're looking for more functionality and an easier time fixing your budget, you may want to use a separate time clock app.
👨🏽‍🤝‍👨🏼 More effective team management
Most of the time, graphic design teams are dealing with time-consuming projects that contain a lot of tasks. This can make it very hard to manage a team as there are so many variables to consider and different things to handle. But if you have a time tracker built into Canva, you'll find it much easier to keep the team on the right path.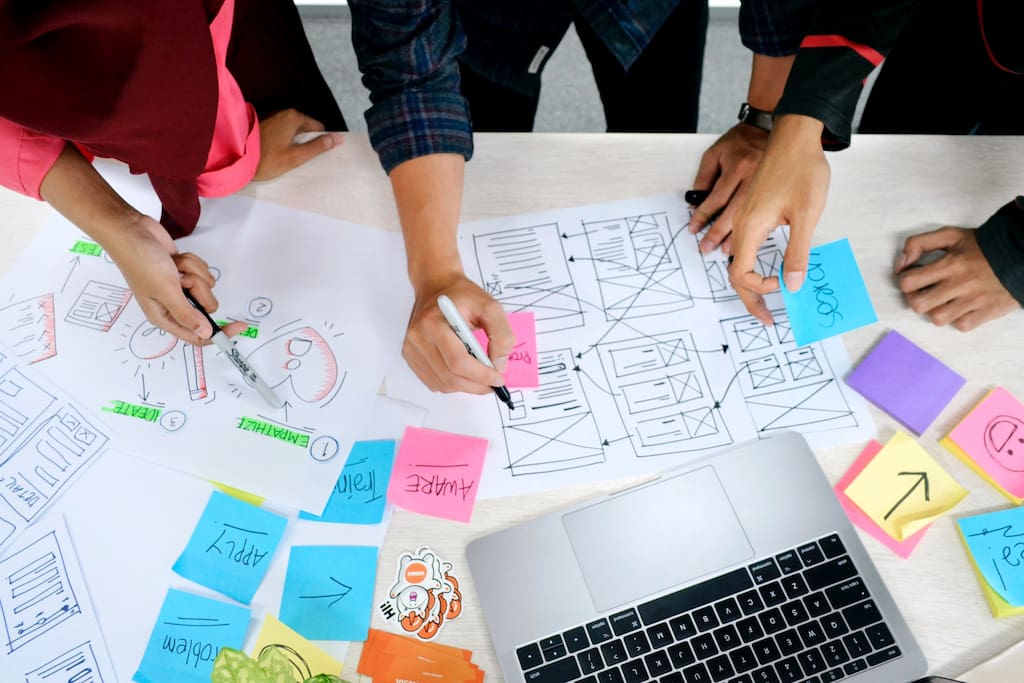 There are certain Canva time-tracking integrations that allow you to build workflows. This means you can assign tasks, create a rough schedule to follow, and allow for employee time tracking to see exactly how much time they spend on a task. That way, you won't have to spend hours on end building complex ticketing systems just to ensure everyone's doing their job.
And don't worry, integrating a time tracker in Canva isn't too hard. The reason Canva is so popular is that it's so simple and easy for people to use and utilize for different projects. So, Canva makes everything easy for users, including time tracker integrations.
How to Track Time in Canva
There are two distinct ways to track time on Canva. You can either use the native time tracker or you can integrate a third-party time tracker such as Everhour with Canva, which opens up a ton of opportunities.
The best Canva time-tracking option for your team largely depends on your needs. If you're working alone, with a small team, or doing a relatively simple project, you don't exactly need to integrate a time tracker. If you only need basic time-tracking features, the built-in Canva tool offers everything that you need and more.
That said, for larger projects and more robust time tracking, the native time tracker might not offer enough. If you manage a large team and need to create invoices, a budget for the project, and build workflows for larger teams, then you might need to integrate a time tracker.
Native time tracking
Canva has a built-in native time tracker to help people stay focused or manage collaborative projects better. And while it's simple, it offers a great way to keep track of time when using Canva. You don't need to go through any complicated steps to use the time tracker on Canva, which is why it's the most popular option for many teams and individuals.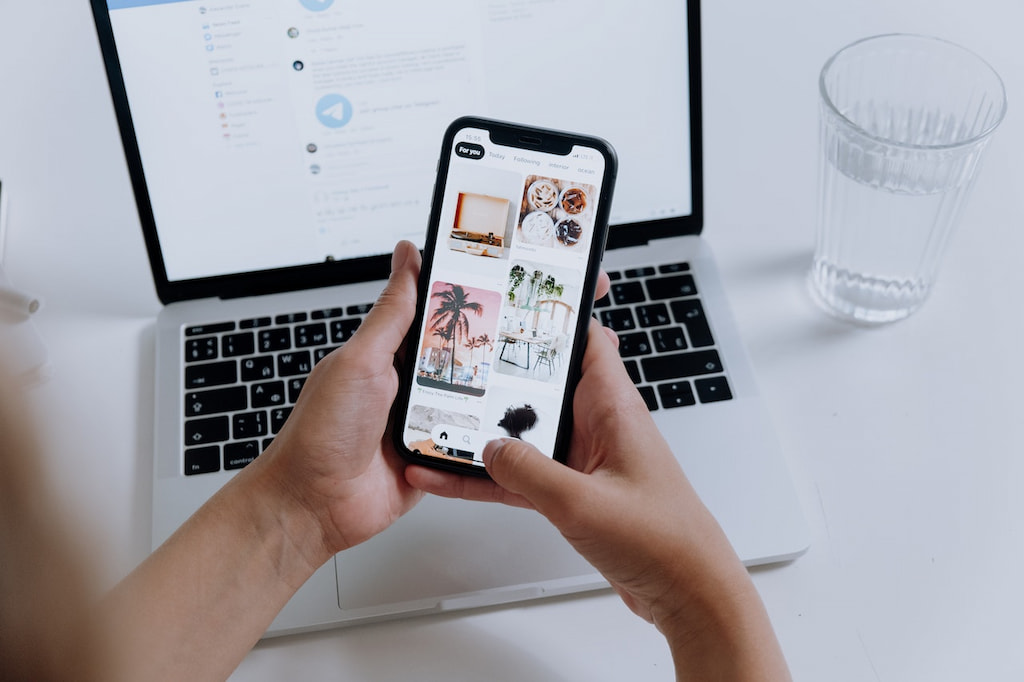 If you've never used the Canva time tracker before, you can find it in the top right corner of the screen. To use the timer, simply click on the stopwatch icon. From there, the time tracker will pop up and asks you to set the amount of time you want to track. By default, the timer is set to five minutes. But if you want to change that, simply type in how much time you want to track on Canva.
Once that's set, simply click on the play button. After clicking that, the timer will stop counting down and you can proceed with your work without worrying about it. Once the timer is done, it will make a sound to indicate that you finished the interval. Then, you can click on the reset button to start everything again.
This is great for simple time tracking. But if you require more analytics and features from your time tracker, we'll explain how to integrate a more robust time tracker with Canva.
The best Canva time tracking integration – Everhour
One of Canva's best integrations when it comes to time tracking is Everhour. One of the reasons why is that integrating both tools is seamless, and can be done in just a few minutes, after which, you can start time tracking on Canva without any distractions.
To integrate Canva with Everhour, you need to create an Everhour account and install the browser extension. Then, all you need to do is go to the Canva website and enable the browser extension. From there, you can use Everhour to track as much time as you want on Canva.
Using Everhour on Canva is very similar to the native tool. Simply click on the extension, set the amount of time you want to track, then hit play. The main difference between this tracker and Canva is that you can proceed to your Everhour dashboard to look at analytics, build workflows, and access a ton of other features.
Here is a list of features you can take advantage of when using Everhour that are not available on Canva's native timer.
Timesheets
If you run a larger team, staying on top of every single employee is crucial. The problem with staying up to date at all times is that it's often a time-consuming and repetitive process, at least until you start using the Everhour timesheet app.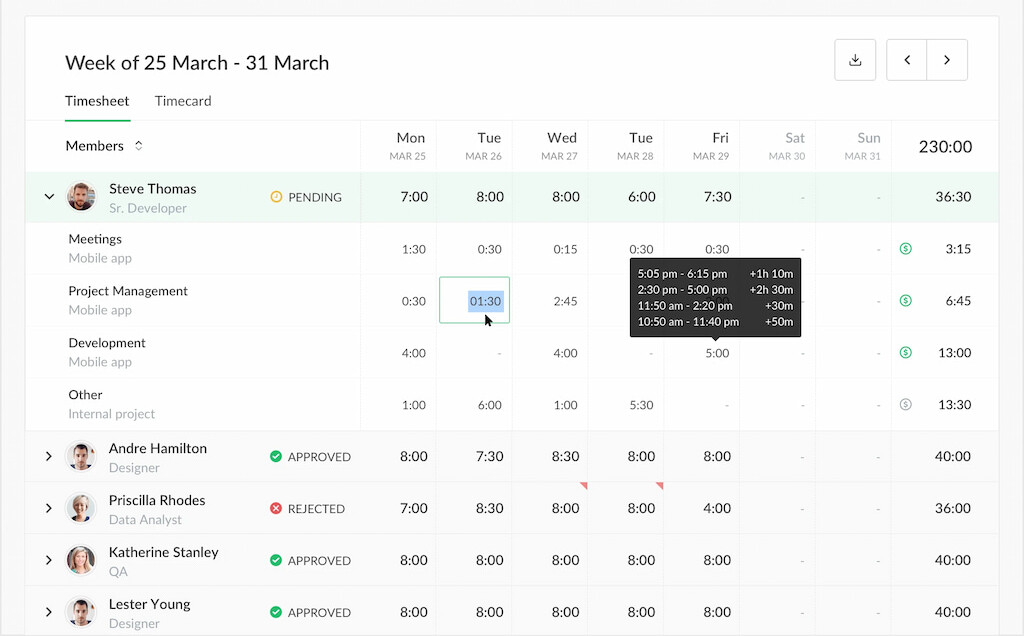 Through Everhour's timesheet app, you can manage your staff's working hours, and budget, and even use it as an attendance tracker, among other things. Everhour's timesheet app allows for simplicity and accuracy, making the streamlining of your timekeeping processes much easier.
It also has a live dashboard, allowing you to quickly find out who is working on what without distracting your employees.
Advanced reporting
Efficient, accurate, and always up-to-date reporting is essential not only for making more informed decisions internally, but for saving time, being more transparent, and generating professional reports to clients.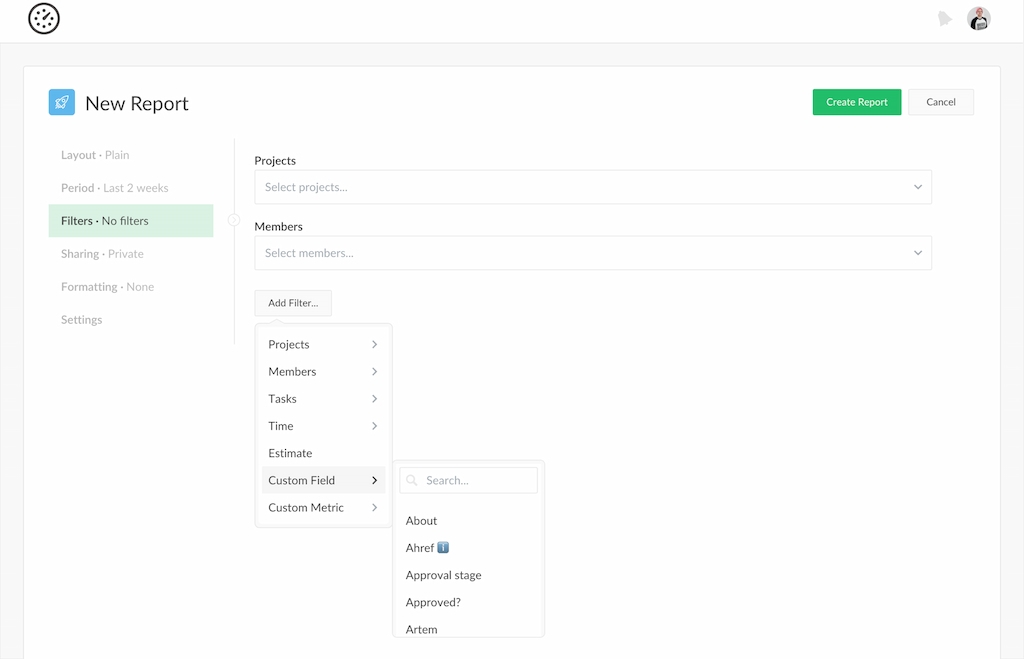 Everhour's reporting feature allows for complete customization based on your needs while keeping in constant sync to keep showing the latest data, no matter what changes you decide to make.
Automated invoicing
Invoicing is truly a never-ending hassle, especially if you have many different clients. Generating accurate invoices time and time again can get tiring and can be a substantial time sink, and that's where Everhour's invoicing functionality comes in.
Using Everhour, your and your staff's tracked hours can become invoices in just a few clicks. Everhour's invoices are accurate, fast, and professional, and generated in seconds. With Everhour, you also have the complete freedom to customize your invoices as you see fit to suit your and your client's needs.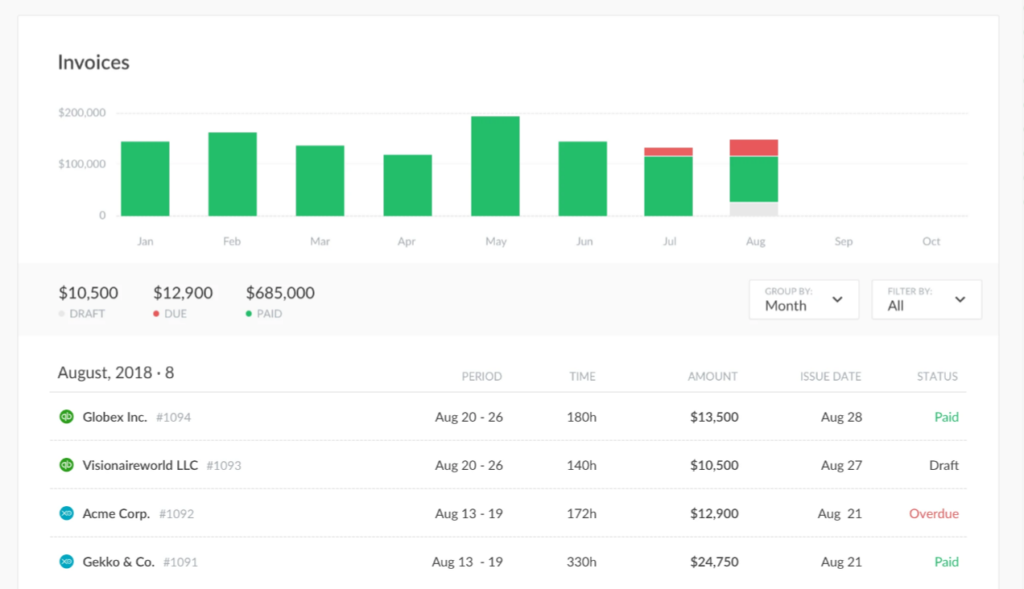 With that said, here are some other benefits Everhour users are currently enjoying.
Create, assign, and manage tasks/projects at scale
Receive project alerts on the go
Track expenses, budget, progress, and more
Access comprehensive analytic tools for internal and external use
These are just some of the features every Everhour user can access. For the full list of features, you can check out the Everhour website.
Conclusion
Canva time tracking is a great way to keep the team focused and on track. On top of that, using a time tracker creates more accountability and makes it much easier for teams to send invoices, schedule tasks, and stay on top of projects.
You can use Canva's native time tracker for simple tasks by clicking on the icon in the top-right corner of the screen. But for more functionality and more comprehensive time-tracking features, we recommend integrating Everhour with Canva!