Any company is as strong as its employees are. It is their dedication that drives the company forward, regardless of industry. Therefore, your priority is to create the best possible working experience for them.
In this article, we will introduce 5 practical steps and strategies on how to boost your employee management.
What Is Employee Experience?
It stands for creating the best possible environment for employees, so they are more likely to stay with your company in the long term. People want to feel good when they come to work, so it is your responsibility to ensure their satisfaction.
An essential part of employee experience management is to provide employees with tools and resources that help them do their jobs even better.
Steps for Superior Employee Experience Management
Now, let's dive into practical steps and strategies that transform your team's workplace into their home. It is in your best interest since businesses that invest in their employees' satisfaction are proven to be more successful than those that don't.
💜 Make your employees feel like they matter
Employees are the backbone of any company. One way to make your employees feel that they matter is through recognition programs. Some companies have already been using this strategy to increase employee engagement and retention rates. It usually involves a program where employees can be nominated for a workplace award in various categories, such as the best customer service representative or the most innovative engineer.
These awards can be anything from a plaque or a certificate up to a cash prize, which has helped incentivize participation in these programs.
Besides employees incentive programs, it's important to also show professional recognition. A Korn Ferry survey claims that 33% of people leave their job because they lack a challenge. Give them a chance at career development, from new tasks or courses to well-deserved promotions. Once a person feels there's nowhere to grow, they may feel underestimated.
🤝 Create a culture that your employees will love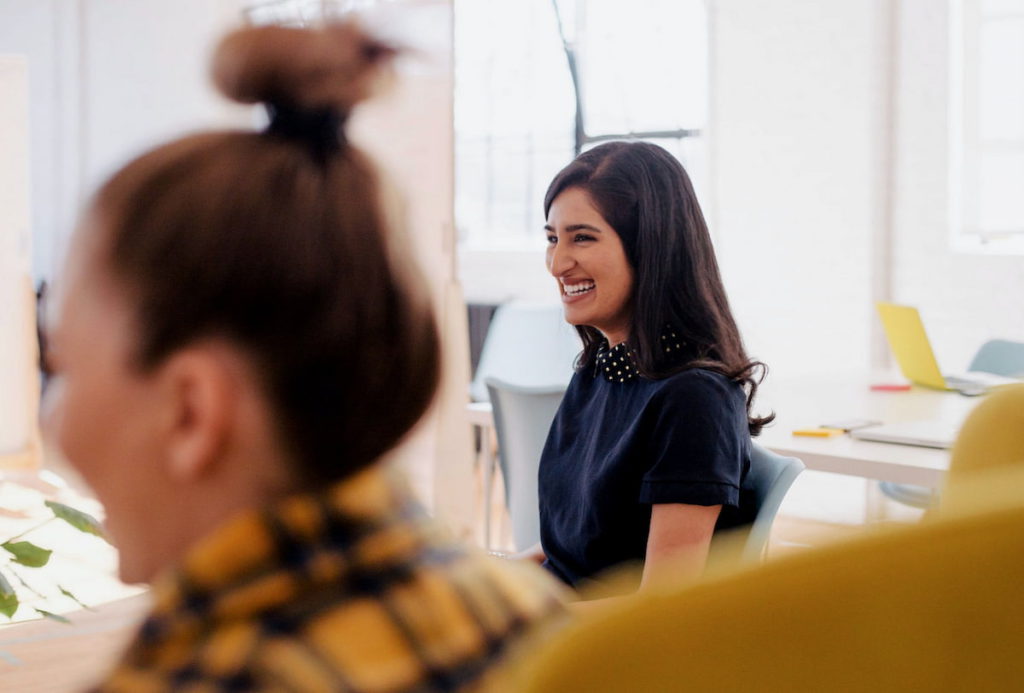 A company is only as good as the culture it develops. A strong, thriving environment is necessary to recruit and retain top talent. The studies made by Hays show that as much as 47% of job seekers consider leaving their job because of poor company culture. That's unfortunate, since businesses where employees feel good usually reach more than 4 times higher revenue growth.
To create a great company culture, you need to put in the work upfront. The best way to start is by understanding what your employees want. What do they care about and what are their needs?
A strong team bonding activity can also help cultivate your company's culture. This usually includes team-building activities, offsite retreats, barbeques, lunches, or volunteer days. They allow employees to connect on a more personal level.
Another important point is building a work-life balance culture. Stress is a strong factor of employees dissatisfaction that may, if not taken care of, lead to burnout.
Not only is it problematic from a human point of view, but it also hurts business. With employees missing work or lacking focus, you face a lack of workforce and weaker performance. It can also affect your turnover rates. On the other hand, a sufficient work-life balance leads to higher motivation and productivity.
🧠 Know what your employees expect from their workplace
An employee expects a work environment that is inclusive, welcoming, and where they can do their best work without almost any restrictions. To perform at their best, an organization needs to provide them with the necessary resources and workplace amenities to achieve success.
Thus, the development of employee experience is now becoming one of the leading HR trends. It is a way to influence the level of turnover, increase the loyalty and satisfaction of staff, and, accordingly, the efficiency of the business as a whole.
Some companies choose to apply time tracking for their teams – it helps employees to record work hours, watch their progress, and easily estimate how much time any task can make in the future.
Therefore, begin to research and develop employee experiences in departments that recognize and notice the challenges and the importance of working with people. Involve executives and top managers of the company in developing the employee's experience. Make interaction with the company more effortless, more efficient, remove barriers, and minimize what hinders employees.
👨‍👩‍👧‍👦 Create positive relationships with employees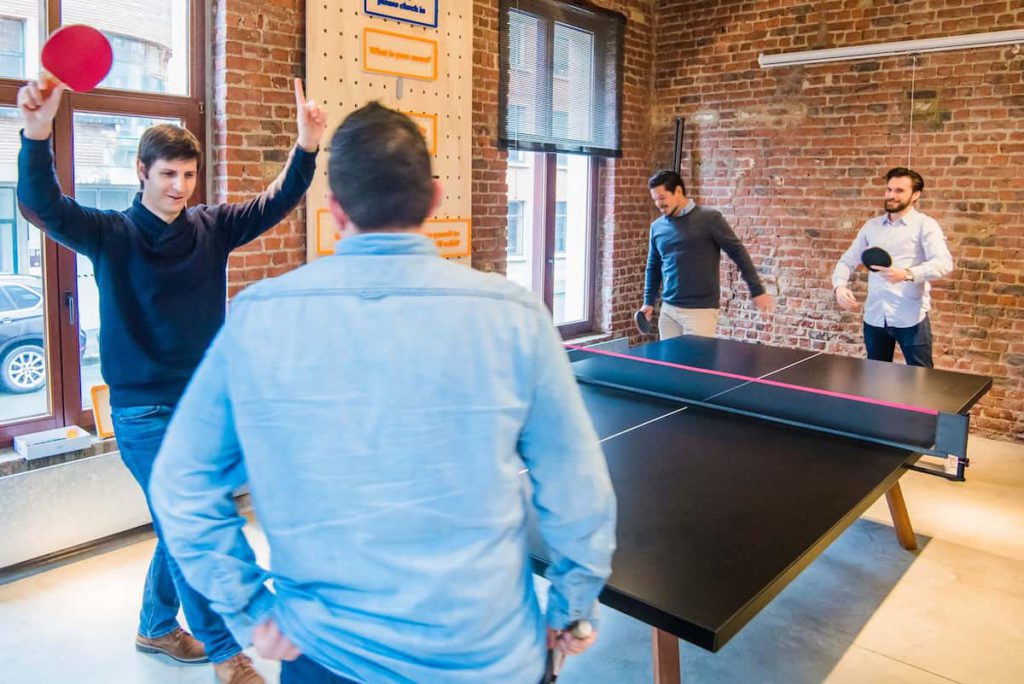 Every organization needs to keep its employees happy. Effective communication strategies within a company, such as praise for a job well done, play a big part in this. To showcase an example, a study on top performance motivators claims that around 37% of employees feel extremely encouraged by professional recognition.
On the flip side, low engagement means low productivity. Employees who feel dissatisfied and not involved in the process may further undermine the work of others.
To wrap up, engaged employees are the company's most valuable asset. Companies with engaged employees may gain 2,5 times more revenue than their competitors with lower engagement levels.
📢 Build strategies for effective employee experience management
Now, we will talk about effective employee experience management strategies that are important to organizations of any size.
The solution for the entire employee lifecycle in an organization aims to create an outstanding employee experience. It provides answers to the most critical questions. Cultivate organizational productivity and agility, and use powerful analytics to coordinate every employee journey, from joining the organization to retirement.
An employee's experience involves working through many stages, during which you can implement different strategies for effective employee experience management. Let's take a look at some of them.
Hiring strategy
This strategy includes all the steps a company takes to hire an employee. It is necessary to estimate how long it takes you to find and hire a specialist, the effectiveness of posting vacancies on job portals, a career site, and social networks.
You should also analyze the recruiting process and evaluate the interaction of the recruiter with the candidates. Based on this, you can further develop your hiring strategy. If it turns out that the new employee isn't a good fit for the position, there can be holes in your hiring process.
To avoid wasting your resources to onboard a person who isn't who you're looking for, consider asking more specific questions. Those help you to recognize if the candidate is truly motivated and skilled enough, as well as if they fit your company culture. That is also extremely important. Further, if possible for your position, give them a task to test their abilities in practice.
A good trick to make the hiring strategy organized is to create a checklist before starting a hiring process. Write down all the cornerstone attributes of what your ideal employee should have and before hiring, make sure they comply with at least the most important points.
Adaptation of beginners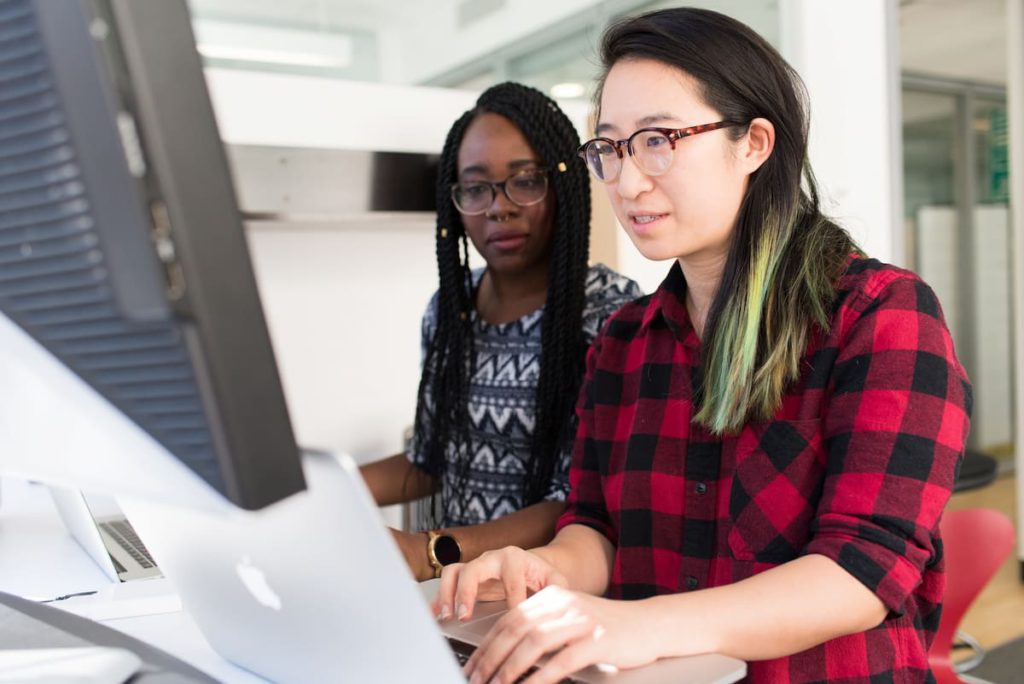 According to research by the Human Capital Institute, 20% of employees leave the company in their first 45 days of work. It means that one in five newcomers does not stay in the workplace for more than 1.5 months. To prevent newcomers from leaving and evaluate employees' experience at this stage, it is necessary to carefully consider all onboarding stages.
These stages include welcoming, adaptation, probation meetings, acquaintance with the company and the team; signing a contract and documentation; providing access to mail, working tools, programs, and creating a development plan for a trial period.
Yet, the most important is proper training and an assigned team leader who can always assist the newcomers, so they feel supported. Employees who feel lost in their duties naturally feel stressed and disconnected from their work.
Employee development strategy
One of the essential stages in the employee experience is the development of specialists. It is crucial to understand that employees develop throughout the entire work period. As professionals develop within their roles, you need to quantify their productivity, teamwork ability, and career drive.
In addition, you need to remember the importance of introducing corporate exposure or individual development plans.
And organizations that supported talent development were twice as likely to retain key employees.
Employee retention
When people are fully integrated into work processes, it's time to implement a retention strategy. That includes all possible ways to keep employees as motivated and focused as possible.
Here are 7 most important steps for employee retention strategy:
Help them feel valued
Support inclusive and supportive culture
Make clear what do you expect from each job position
Build a cohesive team, even if you work remotely
Don't overwhelm employees with more work than they can handle
Provide transparent professional growth possibilities
Incentivize your employees with meaningful benefits
In this way, you can maintain employee productivity, increase their engagement and loyalty. Another method is to remember important days and holidays. Consider sending holiday-related emails, Christmas newsletters, and other messages to engage employees more.
Dismissal strategy
The dismissal is still a stage in the employee's experience. Not less important than the previous ones. Many companies do not attach much importance to offboarding, since it proved to be costly. It is imperative to remember that when employees leave, they can still return to the company or work for your competitor.
Prepare carefully for the employee's dismissal: analyze the situation why the employee leaves, how it could have been prevented, and do not forget to conduct an exit Interview. The final meeting will help you understand what caused you to leave, and in connection to the previous hiring strategy, find areas to improve in the company's hiring process.
Finishing Off
An employees' experience is the journey that they take within the entire lifecycle in your company. It includes interaction with your business from the hiring process until dismissal, for whatever reason that may be.
An efficient employee experience management can also contribute to having an opportunity to look at the company through the eyes of an employee. This teaches you what works well and what to improve.
It allows you to create an experience that inspires professional achievement, enhances individual and teamwork, and consequently, boosts the effectiveness of your business as a whole.