In today's business world, employee engagement is a hot topic. However, engaging your employees is easier said than done. The best way to deal with this is to implement effective and coherent employee engagement strategies.
But what are those strategies and how to implement them and develop your engagement plan? If you're wondering about it, don't fret. Let's discuss the required methods that you can adopt and utilize in the present work environment in this article!
Understanding Employee Engagement
Employee engagement, at its heart, indicates the level of enthusiasm and connection that employees have with their company. It assesses how enthusiastic employees are about their jobs and how driven they are to put in extra effort or go the extra mile. It is also an indication of dedication to the organization and enthusiasm for the jobs and tasks that personnel accomplish.
Its impact on the organization might be massive. Engaged employees perform 21% better than their peers. Because engaged individuals are more dedicated to taking effective action on what is essential, their dedication and passion can assist in fueling organizational success.
Disengaged personnel, on the other hand, may create harm to the company by lowering the standard of service or even driving away clients. That is one of the primary reasons why many firms want higher levels of participation in order to increase things like performance, employee retention, and innovation.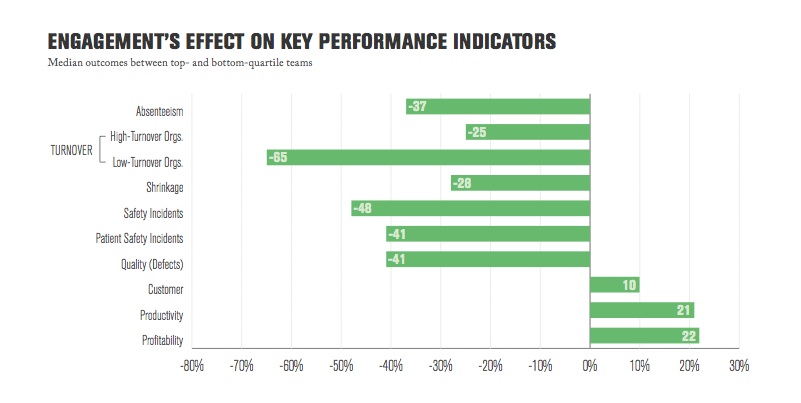 Fortunately, employee engagement is mostly determined by the organization, particularly the employee engagement activities pushed by leadership and managers. As a manager, you have complete control over the outcome of employee engagement.
Let's discuss the employee engagement strategies that improve performance, productivity, work quality, and business culture.
Employee Engagement Strategies That Work Wonders
1. Assign appropriate job roles and training
Make sure the right people are on the bus and in the right positions. This means that all personnel acquisition and retention initiatives must align with the company objectives.
Employees that are engaged are doing meaningful work and understand how they contribute to the company's vision, purpose, and strategic objectives. This is why, once again, they must be assigned to the appropriate role. Many have made the mistake of employing exceptional talent only to get them in the door — without a defined career path or function in mind for them. They'll go if you don't sort out those details immediately.
2. Set realistic boundaries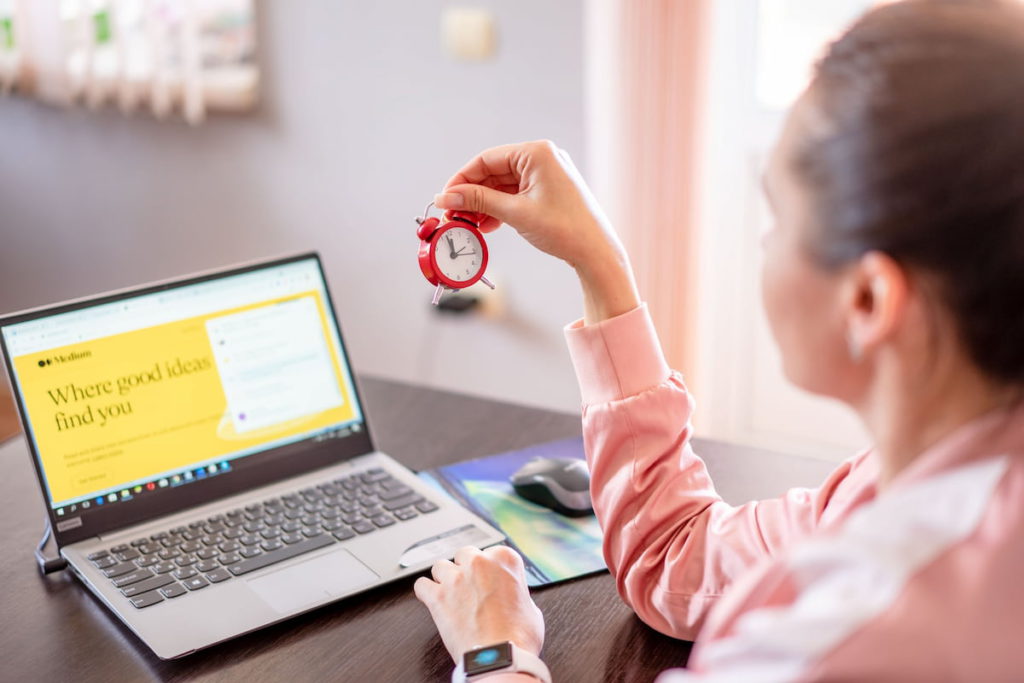 Setting boundaries at work allows employees to connect better. Employees are more likely to feel fulfilled at work when there are less stressful arguments and awkward confrontations.
Encourage employees to establish coworker relationship limits for what they consider appropriate. For example, an employee may make all of their phone conversations on speakerphones, causing great discomfort to all the other employees present. If it is evident that their coworkers find this objectionable, they may modify their behavior.
Processes and procedures at work ensure that teams complete tasks correctly. With defined boundaries in place, your company can optimize its processes and procedures even more. Creating structure is a crucial component of defining boundaries.
Also, you should consider implementing employee time tracking – not as a means of controlling your staff but to track the time it takes team members to finish a task. It will help you know how they rank in terms of speed and performance for better project management.
3. Have an open communication channel
Effective leaders pay close attention to what employees and teams in general have to say and then act on the feedback. That is one of the reasons why yearly employee surveys are increasingly being replaced or supplemented by quarterly or monthly pulse surveys, and why performance dialogues are becoming more common.
At Whole Foods, entire teams vote on whether or not to hire new employees at the end of their probationary period. According to LeFranc, this method signals to employees that their opinions are valid and valuable. Furthermore, supervisors gain crucial information about the employee being evaluated.
4. Prioritize physical and mental health
When we talk about employee wellbeing, we are referring to both physical and mental well-being. Well-being is a crucial aspect of employee engagement strategies that many companies often underestimate.
Before we can even consider higher-level demands, we must first meet our basic needs, which range from rest to nutrition to stability:
✅ Is your company fostering healthy living in terms of physical health?
✅ Do your staff get enough sleep every night?
✅ Are they eating healthily both at work and at home?
✅ Are they at ease in the workplace?
In terms of mental health:
✅ Do your company's culture and benefits work in tandem to create a friendly and supportive atmosphere for employees based on trust?
✅ Is your work environment psychologically safe?
✅Do you have a flexible work schedule?
✅ Is there a work-life balance among employees?
✅ Can employees openly discuss their plans to leave for appointments with the assumption of privacy?
Wellness, both inside and outside the office, is critical to assisting employees in bringing their full focus and involvement to their work.
5. Celebrate all special occasions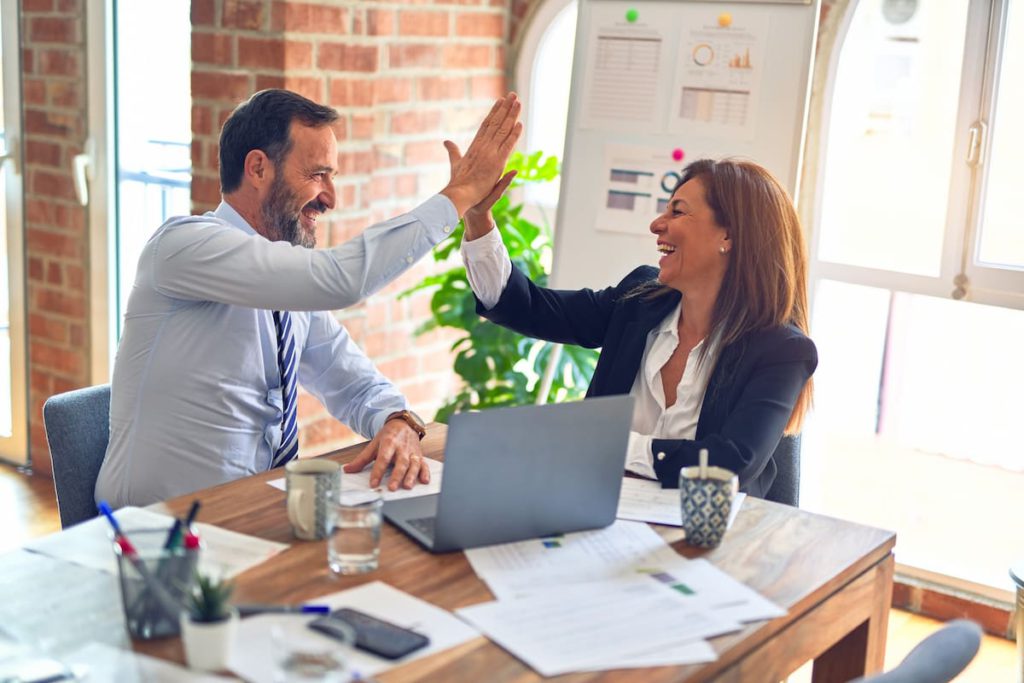 Allowing employees to leave their desks and form bonds with peers will keep them motivated and invested. There are several activities you can plan, but here are a few suggestions:
Office amusements: organize a weekly afternoon quiz game or scavenger hunt, or go the extra mile with an annual Office Olympics event.
Lunch & Learn: allow employees to give a TED-style lecture on a topic about which they are enthusiastic.
Days with a theme: allow employees to dress up, bring in food for a potluck, or engage in a themed activity on certain days.
Celebrate milestones such as birthdays, family occasions, and other anniversaries: recognize significant milestones in your employees' lives to show them that you care about them outside of the office.
It is critical to schedule employment engagement events during the workday rather than after hours. Employees may otherwise feel as if work events are interfering with their personal lives.
6. Provide recognition for achievements
Companies must promote the meaning of their work since it gives workers a clearer picture of how they fit into the company's objective and what types of behavior they should choose. Workers at Disney, for example, understand the importance of the customer experience and are rewarded for creating a fantastic atmosphere. This, in turn, helps individuals relate to their jobs.
Gifts and bonuses, on the other hand, are generally given with little fanfare. That is not the case at Yum! corporate headquarters. The organizers bring out kazoos, tambourines, horns, and cowbells. Each month, a different corporate executive leads a band of employees in a march around the building performing "music" in honor of the six or so persons picked for distinction, attracting dozens of additional people as they go.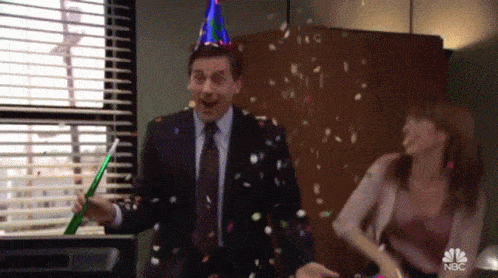 According to the company executives, the award stimulates the individual winners and acts as a "booster shot" for involvement across the firm because people respond to appreciation.
7. Invest in resources that encourage innovation
Engagement necessitates a multipronged approach that moves the needle deliberately and consistently over time. That is why, in order to execute the task correctly, you will need a variety of equipment in your engagement tool belt.
The resources do not have to mean additional expenses on your behalf. For example, you can equip the HR department with customer relationship management solutions to innovate engagement operations.
Efficient HR operational tools encompass employee engagement strategies and technologies that can assist you to:
Discover employee experiences and chances for engagement.
Engage in productive one-on-one discussions.
Set and track crucial career goals by providing and receiving constant feedback.
Recognize employee accomplishments more efficiently.
Assist managers in becoming better leaders.
Make better decisions at work.
8. Work on employee feedback
There can be no engagement without feedback. This includes both receiving and offering feedback from your team. Solicit input from your employees, if you haven't already. Make it simple, provide anonymous methods, and test your feedback system to ensure it is simple and accessible.
When you receive input, make sure that leadership takes action on it. Even if you didn't implement any changes, describe your reasoning for doing so – either publicly or privately.
Summing Up
In the business sector, employee engagement and wellbeing are now taking center stage. For far too long, they have been regarded as the job of the human resources department rather than an intrinsic aspect of corporate strategy.
However, it is becoming increasingly clear that unhealthy and disengaged employees have a negative impact on productivity, innovation, and the bottom line.