Exploring Finest Chrome Extensions
Understanding the attributes that define the best Chrome extensions is vital for optimizing your efficiency and enhancing your online experience. Whether you're an individual seeking to boost personal productivity or part of a collaborative team, harnessing premier Chrome extensions offers valuable insights into enhancing your daily tasks, ensuring a smoother workflow, and addressing productivity challenges.
Significance in Efficiency Enhancement: Embracing leading Chrome extensions empowers you to supercharge your browsing experience, saving time, and achieving your online objectives effectively.
Key Assessment Factors:
Real-time task tracking: These extensions seamlessly enhance your online activities, enabling better time management and seamless progress monitoring. Task organization: Effortlessly categorize your online tasks for improved organization and focused browsing. Collaboration and communication: Access extensions that facilitate teamwork, enriching communication and collaboration among team members. Integration and synchronization: Streamlined functionality that seamlessly integrates with various online tools and platforms, ensuring a cohesive and efficient digital workspace. User-Friendly Accessibility: The extensions make it effortless to access and utilize productivity-enhancing features across different web pages and platforms.
Our Methodology for Extension Evaluation and Testing
Our evaluations are meticulously curated by experienced professionals who specialize in analyzing Chrome extensions for productivity enhancement. Each extension undergoes thorough testing and scrutiny against our predefined criteria. Importantly, we strictly adhere to a policy of not accepting compensation for featuring extensions or incorporating them into our articles. Our primary goal is to maintain the trust our readers place in our impartial and authentic extension assessments, designed to address efficiency challenges and elevate your online experience.
Using Google Chrome extensions is a great way to take your productivity to the next level. Used correctly, they can make your working life easier no matter whether you're a designer, a developer, a marketer, or a managing director.
Google Chrome extensions are easy to install, easy to use, and extremely powerful, especially when used correctly. Let's take a look at seventeen of the best Chrome extensions based on what you're most likely to need them for.
Productivity (Liner, Toby, Pocket, Everhour, LastPass)
Design (Page Ruler, Window Resizer, Full Page Screen Capture, CSS Peeper)
Marketing (Similar Web, Grammarly, Rapportive, Buffer, MozBar)
Development (Clear Cache, JSON Formatter, TunnelBear)
The Best Productivity Google Chrome Extensions
Ready to get things done? Here are some of the best Chrome extensions for boosting productivity.
1. Liner
This app helps you to take notes when you're browsing the web, allowing you to highlight specific sentences to save them for later.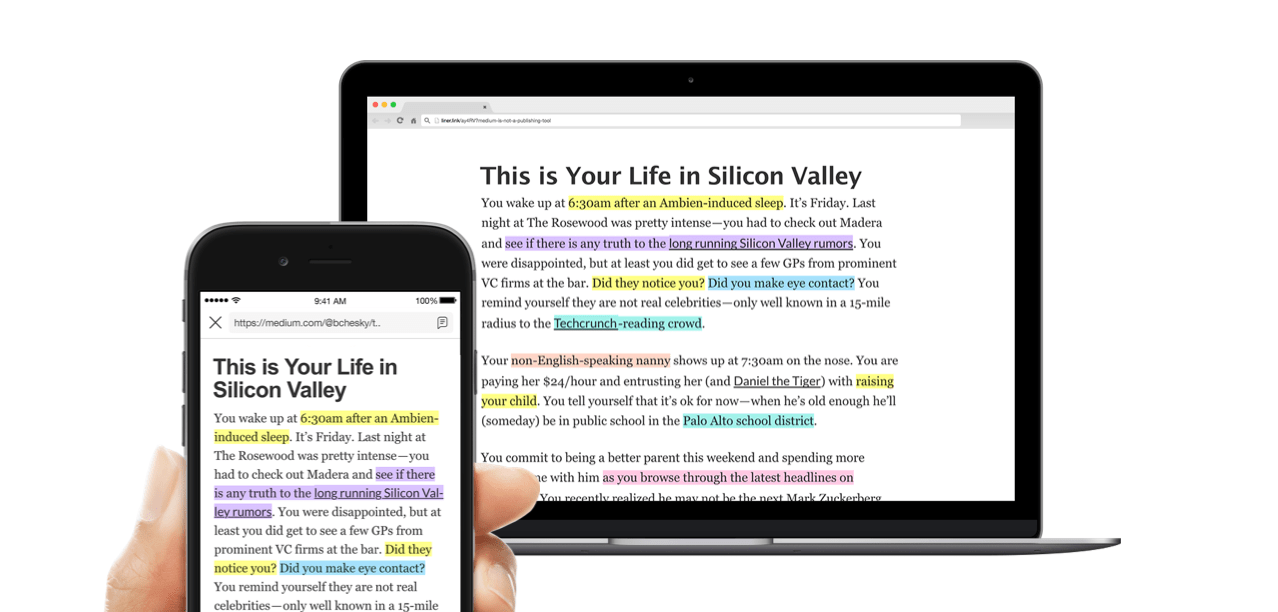 If you see something that you want to share with a colleague, it's easy to share just the highlights instead of the entire article, and it integrates with apps like Evernote to make your research more efficient. Better still, you can take your pick of four different colors and sort your highlights into different folders to make it as easy as possible to access your information.
LINER also allows you to take notes on PDFs, making it the perfect chrome extension if you spend a lot of time reading and researching through your web browser.
2. Toby
If you're anything like us, you can often be found with at least a dozen different tabs open. That's where Toby comes in.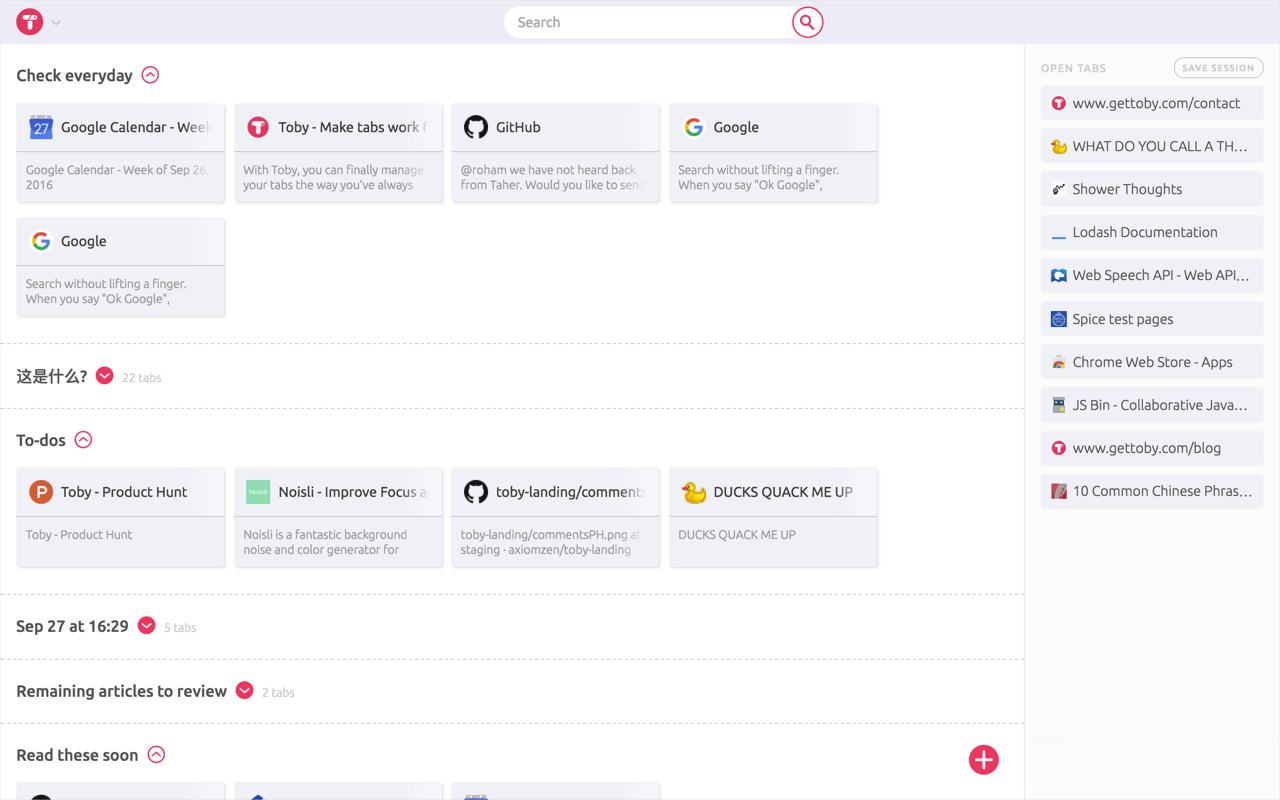 Half tab manager and half productivity tool, it does a great job of presenting information in a way that makes sense to the user, and that's partly helped by the fact that it's fully customizable.
The upshot is that instead of hunting through browsing histories and bookmarks to find the information that you're looking for, you can easily get straight to work – and you can even save browsing sessions when it's time to head home.
3. Pocket
Pocket has won awards for its productivity perks.
The Chrome extension is designed to make it easy to save articles, videos, and more so that you can access them at a later date, and it basically helps you to create your own virtual newspaper that brings in just the stories that you've seen elsewhere and want to read.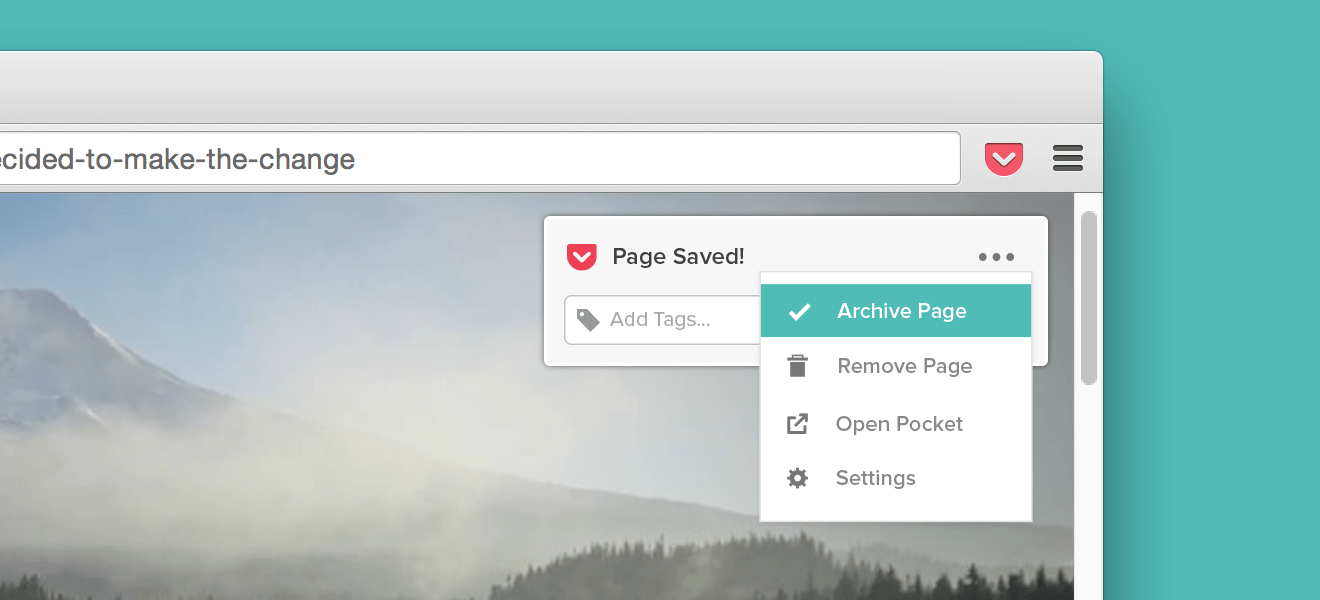 The good news is that it synchronizes data between devices and that you can even access it without an internet connection. That makes it perfect for business people on the move who only get a chance to catch up with the news when they're on the commute or moving from one meeting to another.
4. Everhour
Perhaps we're biased, but we use Everhour every day and find that the extension is a great way to save time. It'll integrate Chrome time tracking and reporting with your browser while tapping into your Everhour account and its third-party integrations with Asana, Basecamp, Trello, Jira, and more.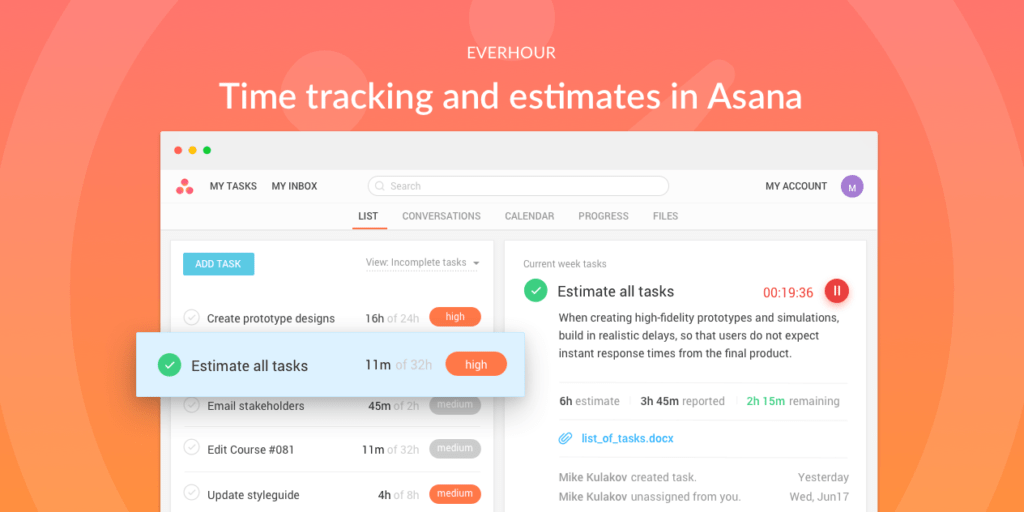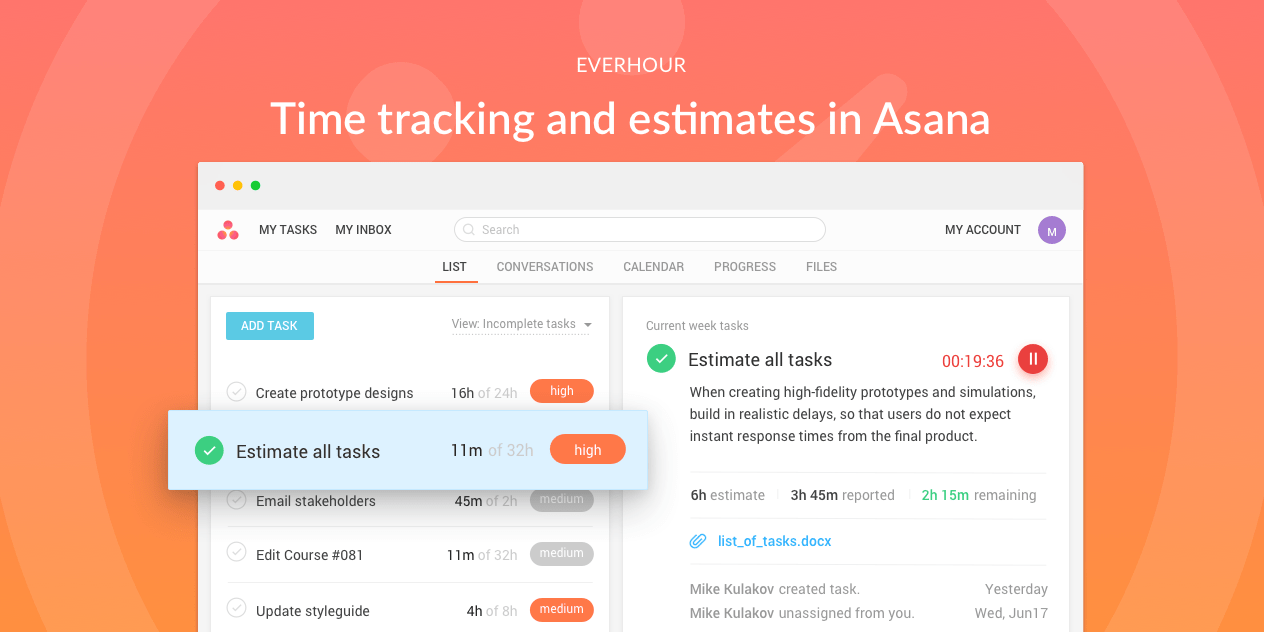 Of course, the extension won't help you to get much done without an account, which is why we offer a free plan along with two very affordable premium options.
5. LastPass
This free password manager gives you secure access to your passwords from any computer or mobile device, which can be a huge timesaver if you deal with a lot of logins or if you often switch between computers.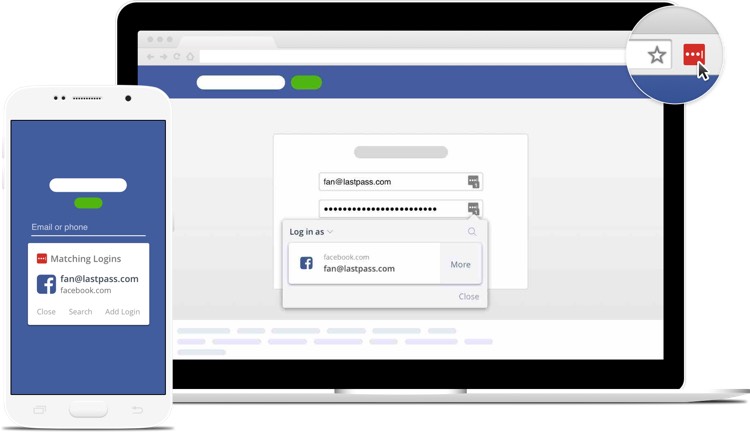 It'll save your credentials and automatically log you in when you're using it, synchronizing changes when they're made so that you never get locked out again. LastPass stores your credentials securely and so there's no need to worry about granting access, making it particularly relevant if you're working in a sensitive industry such as finance or pharmaceuticals.
The Best Google Chrome Extensions for Designers
Designers have to spend a lot of time in front of their computer screens, and Chrome extensions can be a great help when it comes to both saving time and perfecting digital designs. Here are a few to watch out for.
6. Page Ruler
Quick and easy to use, Page Ruler allows you to draw rulers on any webpage to get pixel dimensions and positioning.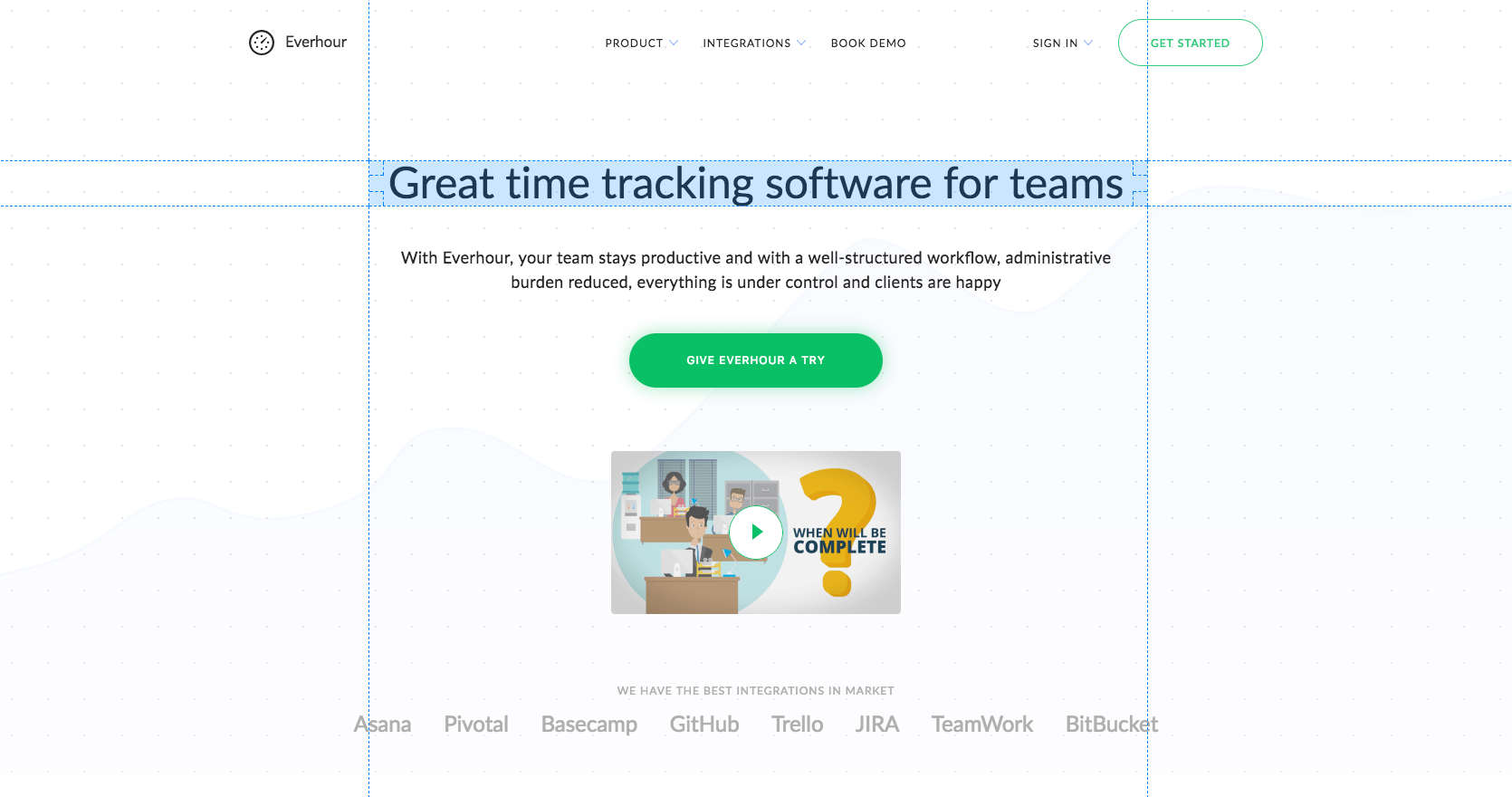 It's great for getting an idea of the sizes of different elements, and it's easier and quicker than diving into the code and trying to identify them there. You can also be more specific thanks to the ability to resize using arrow keys or to manually update the selected dimensions.
Best of all, you can also enter 'element mode' – which will dig a little deeper into the source code and highlight different elements on the page as you mouse over them.
Find out more about Page Ruler.
7. Window Resizer
If you've ever worked in web design then you'll already be used to resizing your browser window to see whether a site is responsive.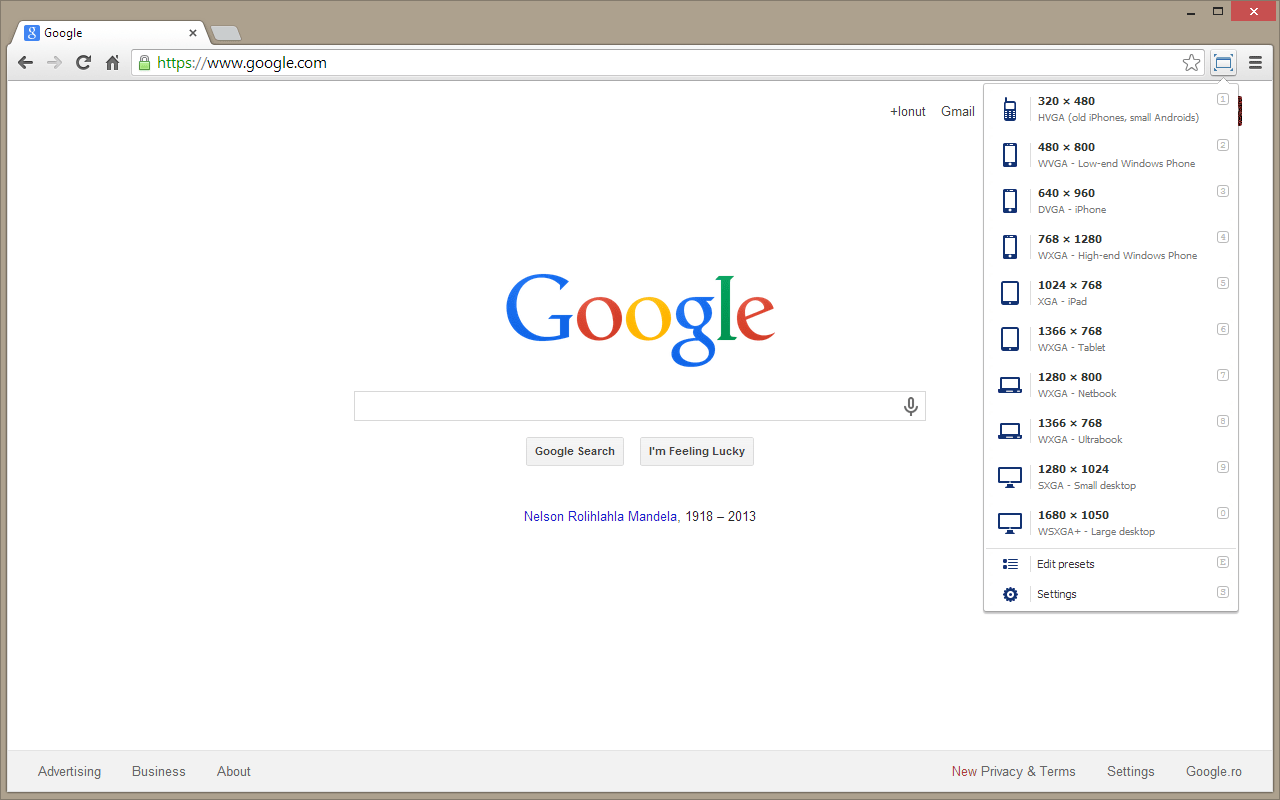 This helps you to do that much more efficiently, allowing users to select a variety of screen resolutions from a menu so that they can emulate how sites will display on different devices. As you can imagine, this makes it a useful tool for anyone who works as a web designer or a web developer, but it's also useful for online marketers who need to quickly resize images to make them fit social networks and other third-party websites.
Find out more about Window Resizer.
8. Full Page Screen Capture
This tool makes it easier to take and store screenshots while you're browsing the web, and it's designed to capture the whole page – and not just the section that's currently visible.

Simply click on the browser button or use the handy keyboard shortcut and you'll be taken to your screenshot – which you can easily right click and save or simply drag to your desktop. This plugin only does one thing, but it's very, very good at it.
Find out more about Full Page Screen Capture.
9. CSS Peeper
This one's another tool for web designers, and it allows you to view CSS settings in a simpler, more visual way than you might be used to.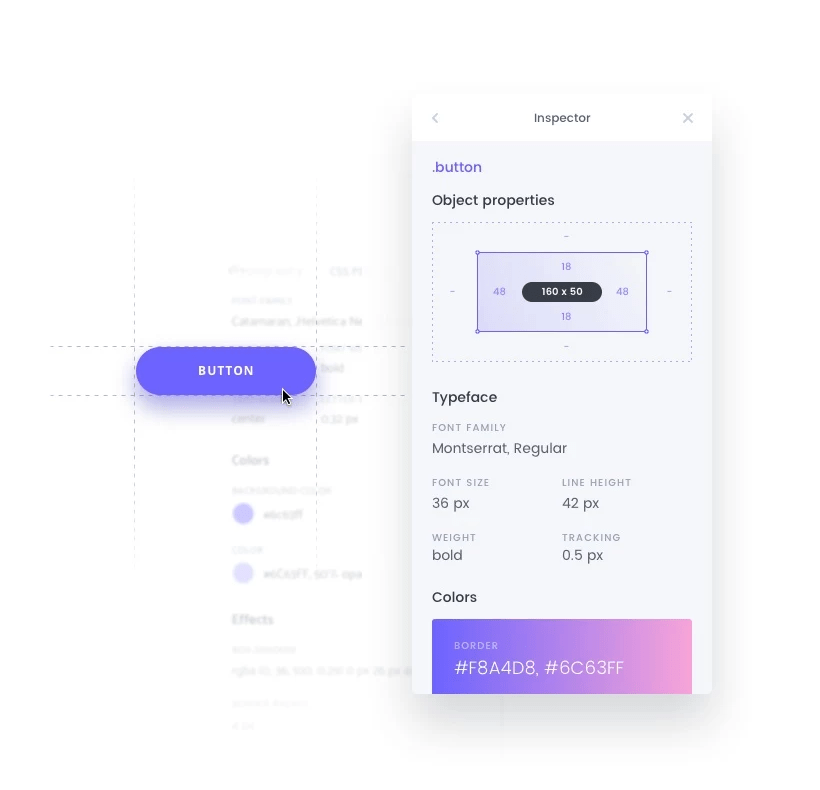 Instead of needing to manually dig through heaps of code to find the information that you're looking for, CSS Peeper will allow you to quickly and easily look at colors, assets, and more. Need to know the font size or the line-height of a specific website? No problem!
Find out more about CSS Peeper.
The Best Google Chrome Extensions for Marketers
Marketers have a different set of challenges to deal with, and Chrome extensions can help them to meet deadlines and to work more effectively. This is particularly relevant for digital marketers, where time is at a premium and people need to work with all sorts of different outlets across the web. Here are just a few of the apps that can make marketers' lives easier.
10. Similar Web
Similar Web is all about providing ranking information, website engagement, and further analytics, and it does a great job of providing insights about third-party sites.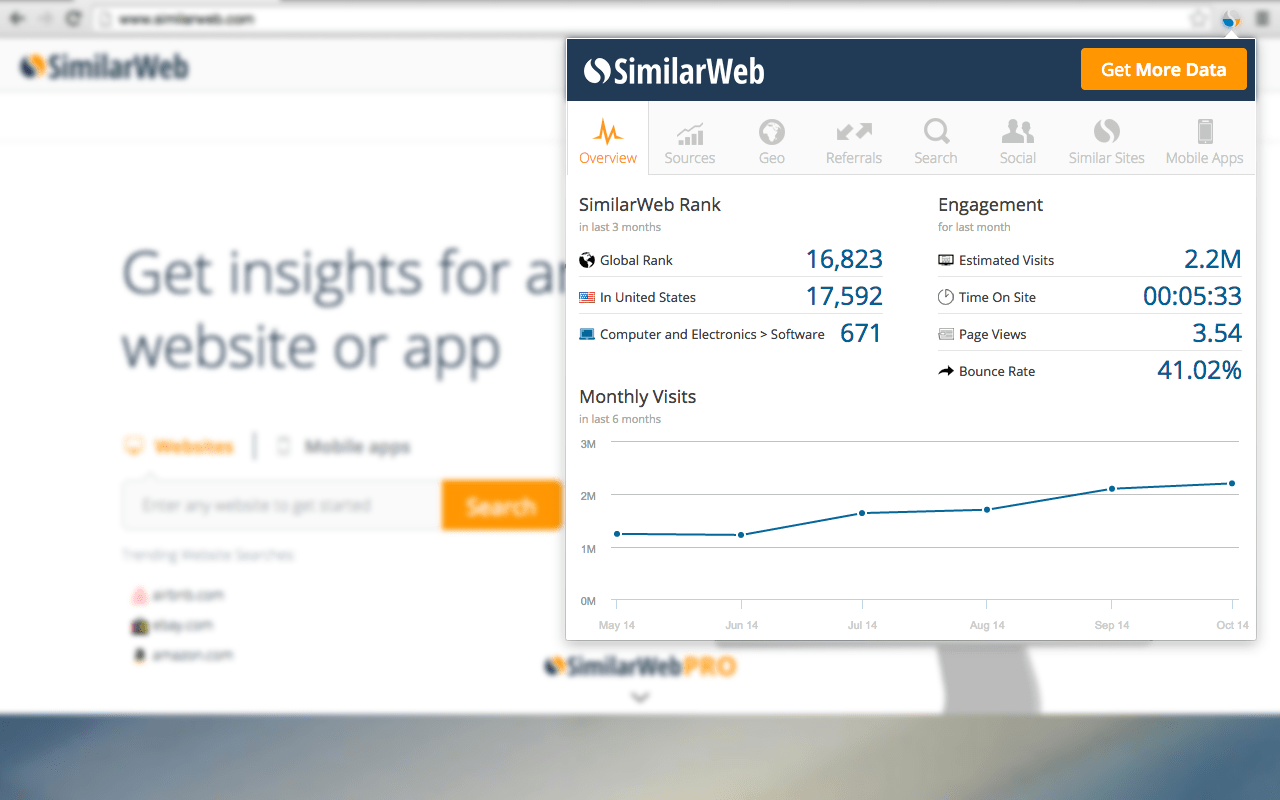 This is great news if you're working with bloggers and trying to determine which sites are the most influential, and while the analytical information will never be 100% accurate, it should be reliable enough to give you some actionable information.
Find out more about Similar Web.
11. Grammarly
This free Chrome extension offers the ability to check your spelling and grammar on Gmail, Facebook, Twitter, LinkedIn, and elsewhere, and you'll also receive personalized insights based on what you're good at and what you need a little extra help with.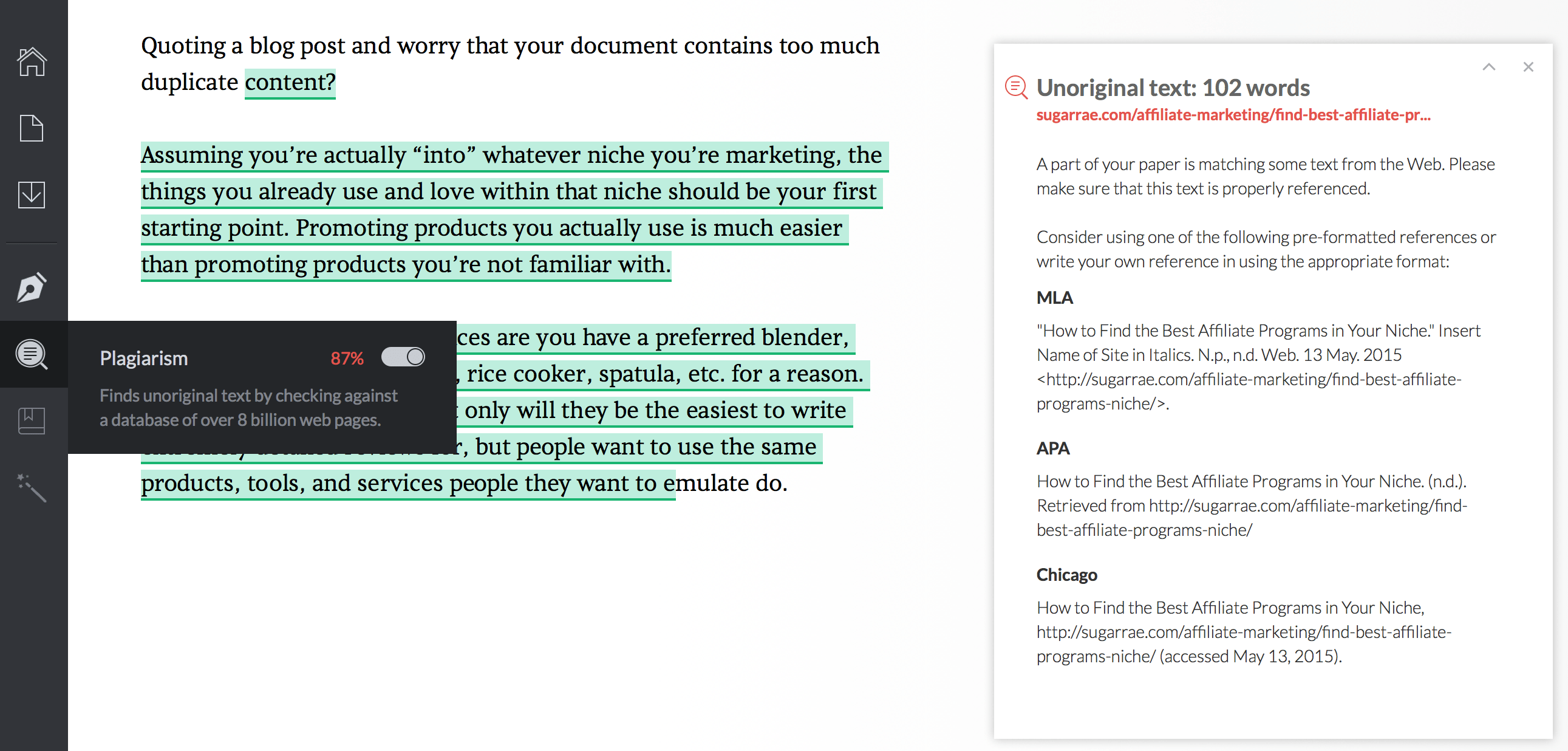 You can save works-in-progress from within the Grammarly interface, and it's programmed to pick up on context as well as content – so you won't need to worry about using the wrong 'your' or getting 'loose' and 'lose' confused.
Find out more about Grammarly.
12. Rapportive (acquired by LinkedIn)
Rapportive is designed to give you extra insights when you're using your email inbox, effectively adding a CRM system to Gmail.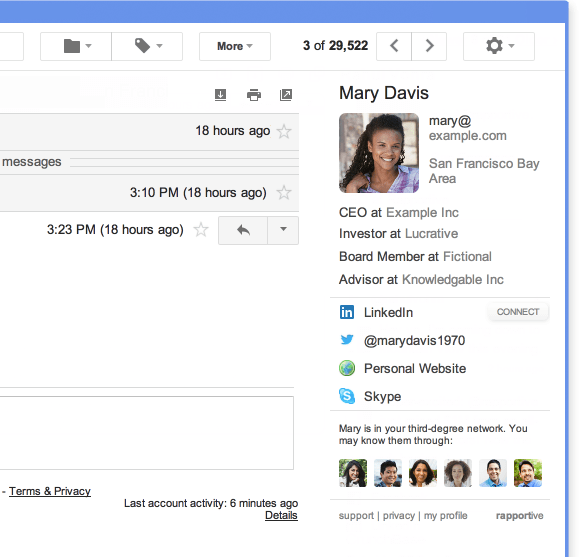 It'll allow you to make notes on contacts, follow them on LinkedIn, Twitter, and other social networking sites, and uncover shared interests that can form the basis of a conversation. One of its most powerful features is the ability to see LinkedIn profiles right beside messages, so you can take the conversation elsewhere and start to build rapport instead of simply getting the job done.
Find out more about Rapportive.
13. Buffer
Buffer is one of the most efficient ways to create and schedule content on social networks. Using the Chrome extension makes it easy for you to schedule posts at any time, from any website, and you'll also receive analytical feedback to let you know how well each post performed.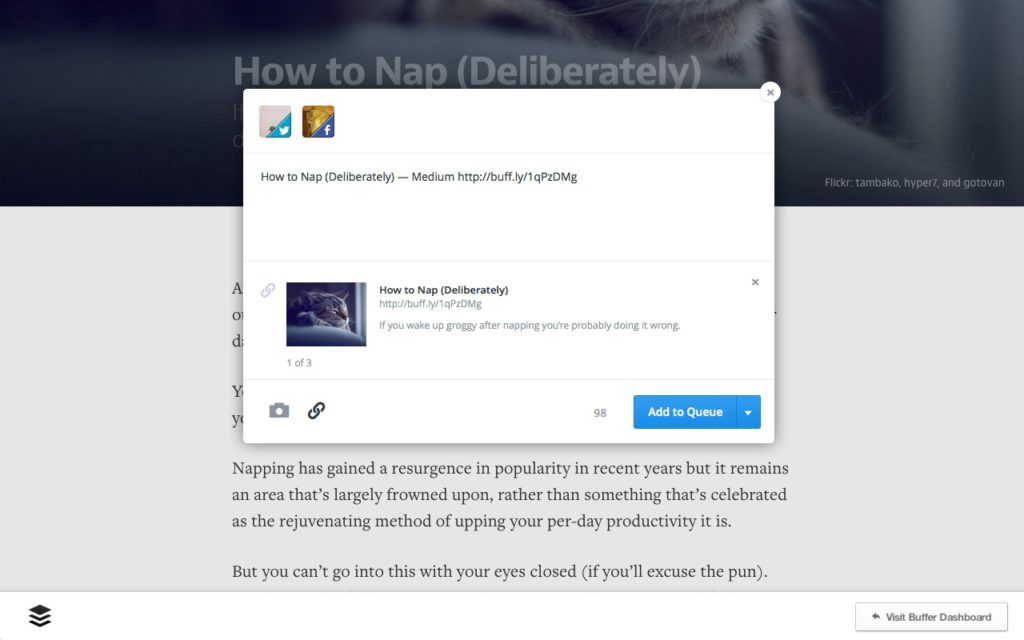 One of Buffer's big advantages is that it will space your updates out throughout the day instead of posting them all in bulk. You can even collaborate with other team members, and while the basic model is free, there are paid models available for more advanced users. If you're looking for an app that will make it look like you never sleep, this is the one for you.
14. MozBar
MozBar is basically an all-in-one SEO extension, and it's developed by search giants Moz to add a little extra value to their readers by giving them instant metrics on any web page – including search engine results pages (SERPs).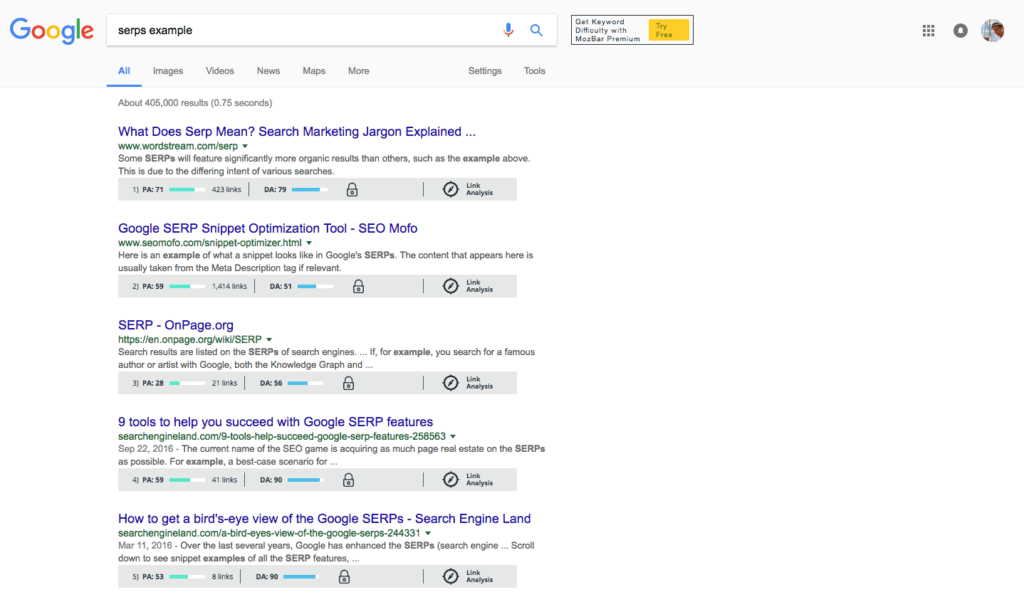 It's the ideal tool for bloggers and search engine professionals thanks to its ability to tell you everything from page and domain authorities to inbound and outbound link information and even the difficulty of certain keywords based on real-time search engine data. And, if you want to improve a specific webpage, the Moz extension will give you actionable tips that you can take away and give to your developers.
The Best Google Chrome Extensions for Developers
Many developers will benefit from the extensions for designers that we've already listed because there's often a lot of overlap between the two roles. But there are plenty of other extensions that are specifically designed for developers, and here are just a few of the best of them.
15. Clear Cache
This is a short and simple app that specializes in doing one thing. Instead of clicking through to your settings and navigating through to the right menu every time you need to clear your cache, this app will make the process much easier by giving you a simple button that does the job for you.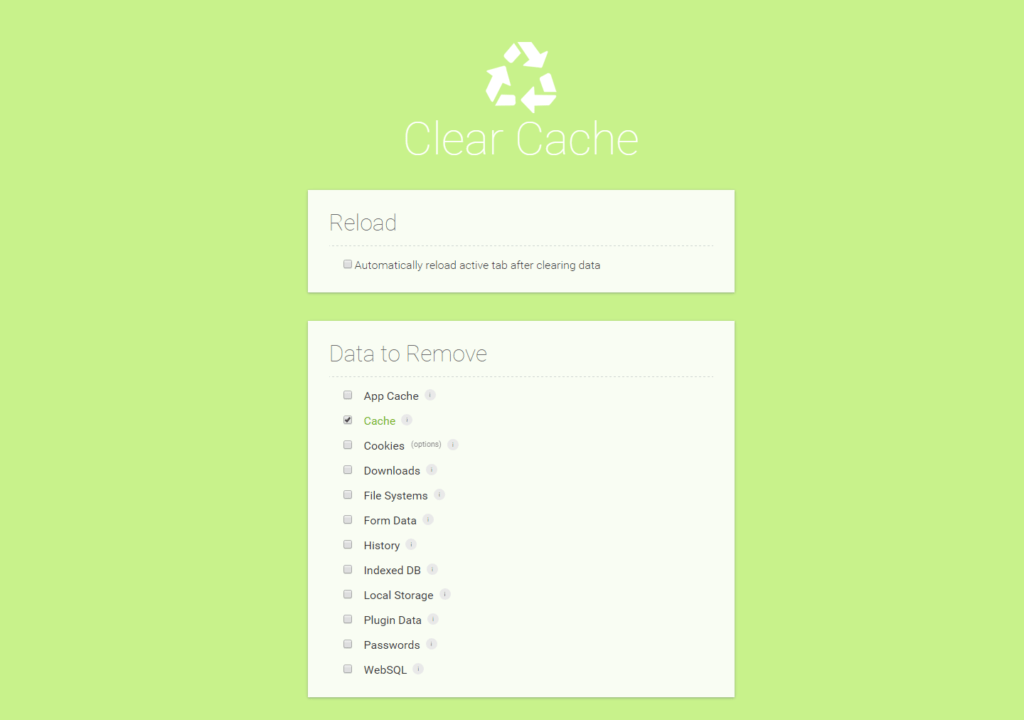 You can specify how much you want it to clear and you can also set exceptions if you need to, all of which make it easier for developers to clear caches when they're working on websites and want to make sure that their changes have been propagated.
Find out more about Clear Cache.
16. JSON Formatter
If you're working with JSON, you're going to want to install this extension. The open-source tool is specifically designed to support both JSON and JSONP, highlighting syntax and using collapsible trees to make it easier for developers to work through the data.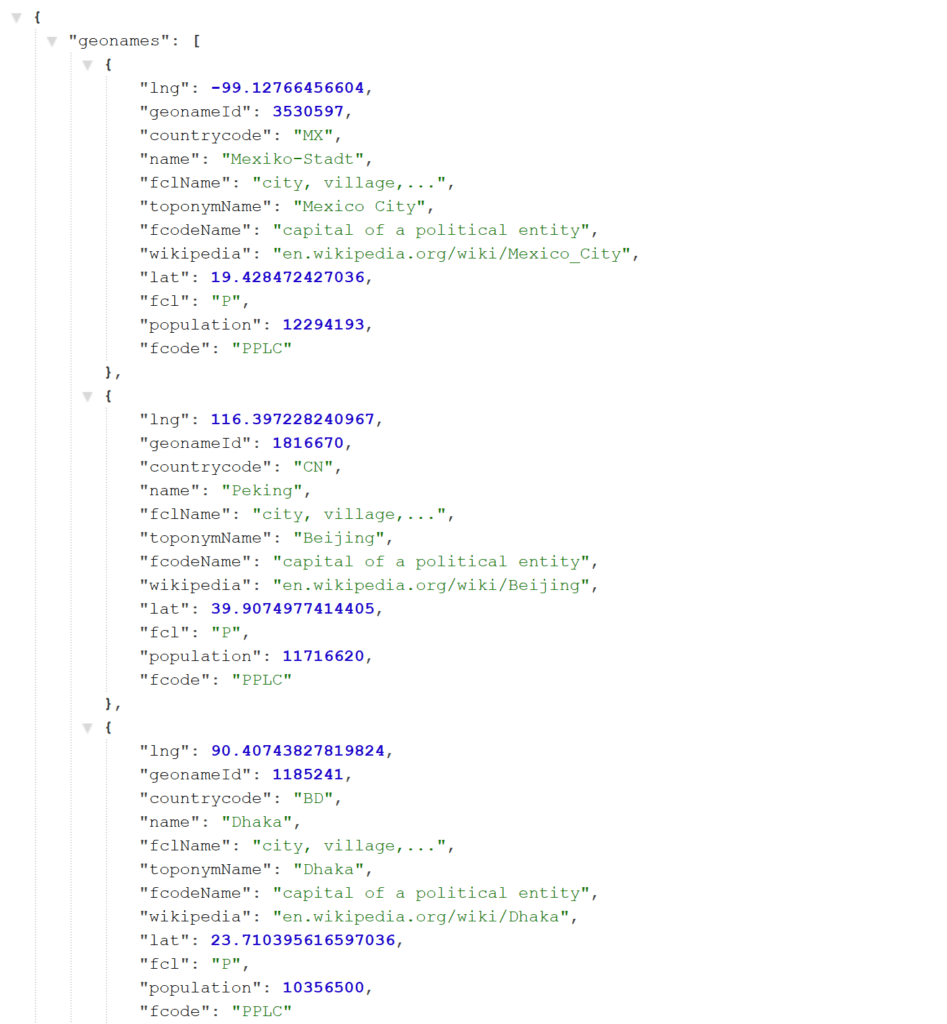 The good news here is that you can use it for any valid JSON page on the web, and you can run it on local files too if you enable it. And, because it's all open-source, you can modify it any way you want and have a play with the code before you run it.
Find out more about JSON Formatter.

17. TunnelBear
TunnelBear already has over 14 million users, so they must be doing something right. Their Chrome extension hooks you up with a VPN that can help you to get around blocked websites and secure your browser, partly by reducing the ability for advertisers to track you.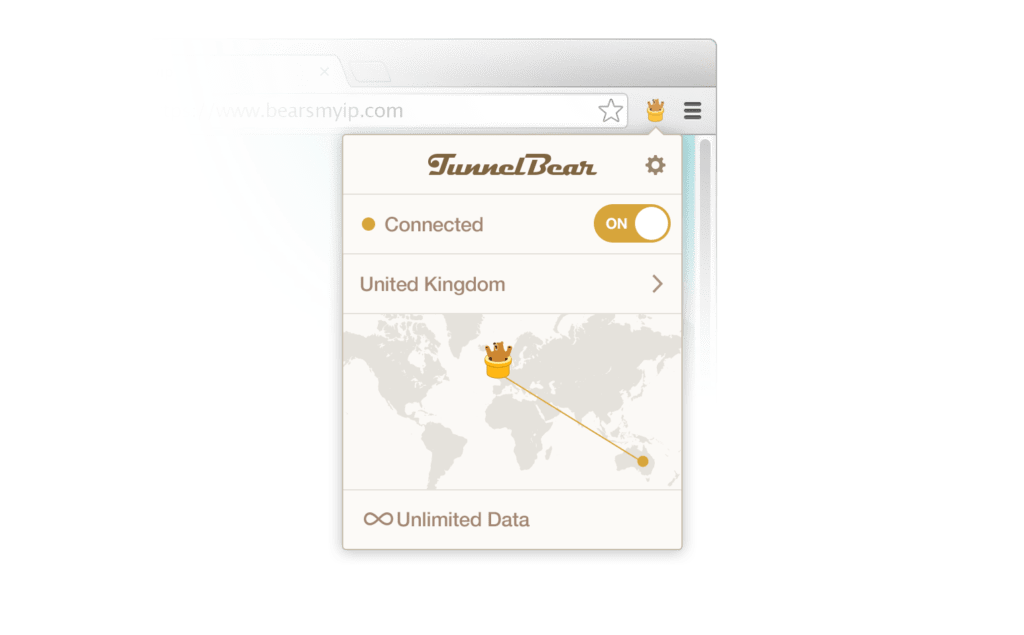 Developers tend to be more security conscious than most, and this app will allow you to browse privately while simultaneously testing website performance from different virtual servers from around the world.
Find out more about TunnelBear.
Conclusion
Google Chrome extensions are a great way to boost your productivity, but they can come at a cost. If you use too many, your browser can start to lag, and if that happens then it defeats the purpose of using those extensions in the first place.
Like anything, the key is moderation. Figure out which apps are best for you and stick with them, but don't go crazy just because you can get them for free. Only keep the apps that you actually use.
If Chrome extensions aren't enough for you, you can check out our list of the best Microsoft Edge extensions 🙂