7 Virtual Workspace Tools for Remote Tools: Unleash Your Productivity & Collaboration
Maria Kharlantseva, June 5, 2023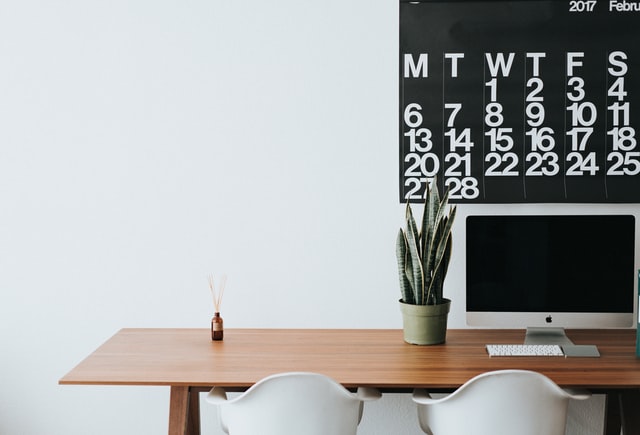 Remote working has fundamentally changed the way we interact with our colleagues. One of the best things about working in an office is social interaction, something we don't experience in the same way when working remotely. But what if you could increase social interaction and continue working remotely? That is where virtual workspace tools come in.
This article explores the seven best virtual workspace tools to use in 2023.
What Is a Virtual Workspace?
A virtual workspace replicates a physical workspace to increase communication and collaboration between team members. Virtual office spaces allow colleagues to interact through communication channels such as instant messaging, video calls, document sharing, and screen sharing tools.
Not only do virtual workspace tools enable colleagues to collaborate on work projects, but these tools also allow for effective team-building exercises and remote social activities, both of which improve morale.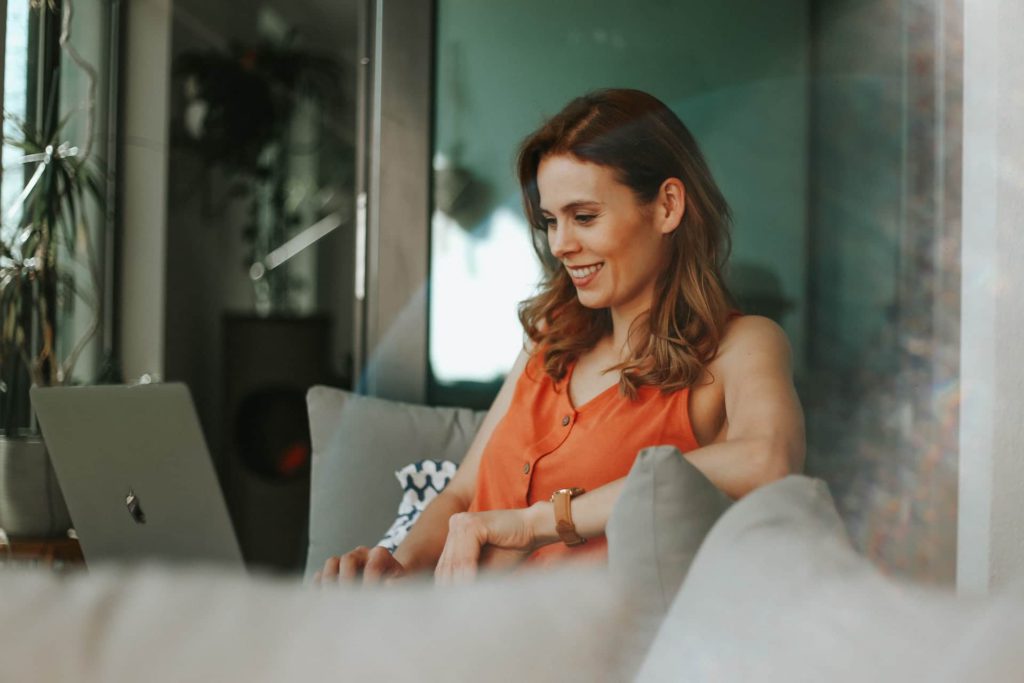 Pros and Cons of Virtual Workspace
Virtual workspace tools have their pros and cons, and some people may find them more useful than others.
😊 Pros
Effective collaboration: Tools such as instant messaging, video calling, and screen and document sharing allow teams to effectively collaborate on projects regardless of location.
Lower costs: Virtual collaborative workspace tools reduce business expenses, including the cost of an office, equipment, transportation, insurance, travel expenses, and more.
Global market opportunities: An effective remote working set-up opens businesses up to global opportunities, including new clients and employees.
😒 Cons
Isolation: A lack of social interaction leads to feelings of loneliness, negatively affecting well-being and productivity.
Struggle to find work-life balance: Some find it difficult to separate home life from work life when working remotely. Establishing a clear separation between home and work life is vital for well-being, job satisfaction, and productivity.
How Can It Improve Your Business?
The pandemic changed our collective view on remote working, and many now choose to work from home several days a week. As a result, virtual collaborative workspace tools are in high demand, as without effective tools, communication and collaboration can suffer. Virtual workspace software is an affordable way to ensure teams work well remotely.
7 Best Virtual Workspace Software Solutions
Bit.ai
Bit.ai allows you to organize all of your work in one place, collaborate with colleagues, clients, and partners, and share documents with your entire organization in just a few clicks. Built for teams of all sizes, Bit.ai allows you to develop multiple workspaces, create interactive documents with over 100 integrations, and give clients guest access.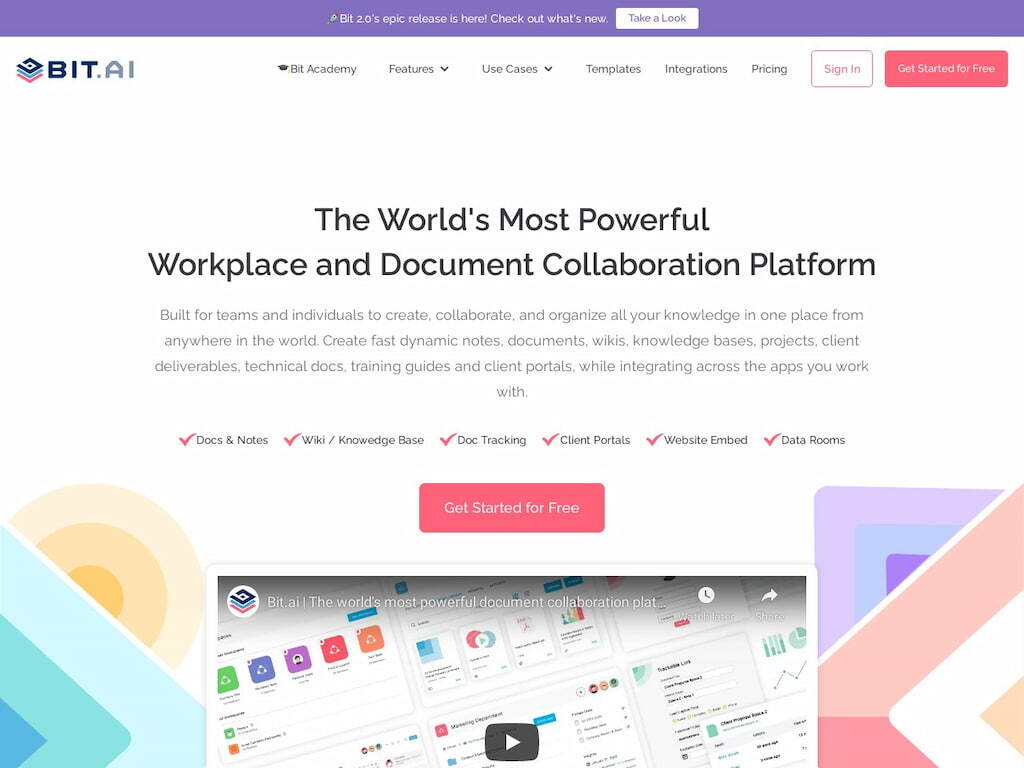 ✨ Key features of Bit.ai
Elastic workspaces: Bit.ai allows you to organize their workspaces according to projects, team members, and clients to ensure smooth workflows.
Real-time collaboration: Collaborate with colleagues and clients in real-time to ensure all stakeholders are on the same page.
💁‍♀️ Cons of Bit.ai
No time tracking: Bit.ai does not offer a way to track the time spent on tasks.
Limited automation: The document creation and collaboration tool have limited task automation capabilities.
Wurkr
Wurkr nurtures company culture by providing you and your colleagues with a fully immersive workplace innovation tool. To simulate a physical office, you can log in, hop on a quick video call with colleagues, work on projects in real-time, and stay in the loop regardless of your location. Send instant messages, invite guest users, share your screen, and track team members to facilitate a more productive workday.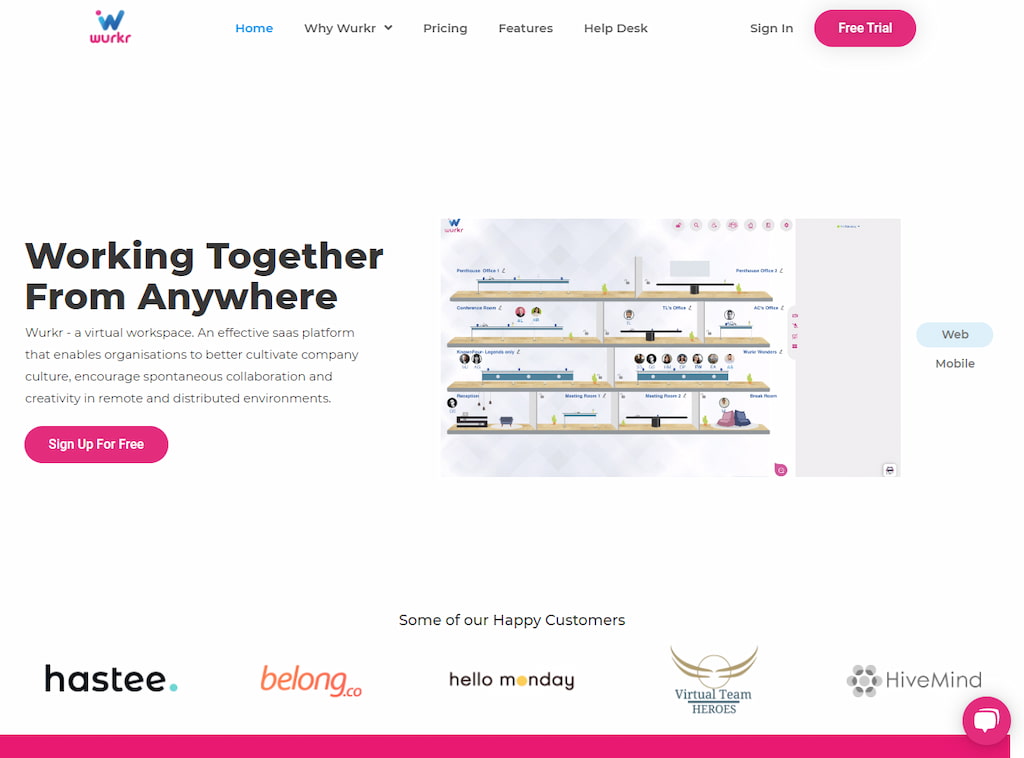 ✨ Key features of Wurkr
Collaborate in real-time: The platform allows you to instigate impromptu conversations without planning in advance.
Availability: Instantly see if your remote colleagues are online and available to talk.
💁‍♀️ Cons of Wurkr
Requires high-speed internet: If you don't have a strong internet connection, Wurkr may be difficult to use.
Not mobile-friendly: Currently, the platform isn't easy to use on mobile.
Pragli
Used by organizations such as Facebook, GoDaddy, and Asana, Pragli is a virtual office for remote teams. You can create customizable avatars to showcase their personality and availability to other team members. Simply click on a team members' avatar to start a conversation using audio, video, or screen share.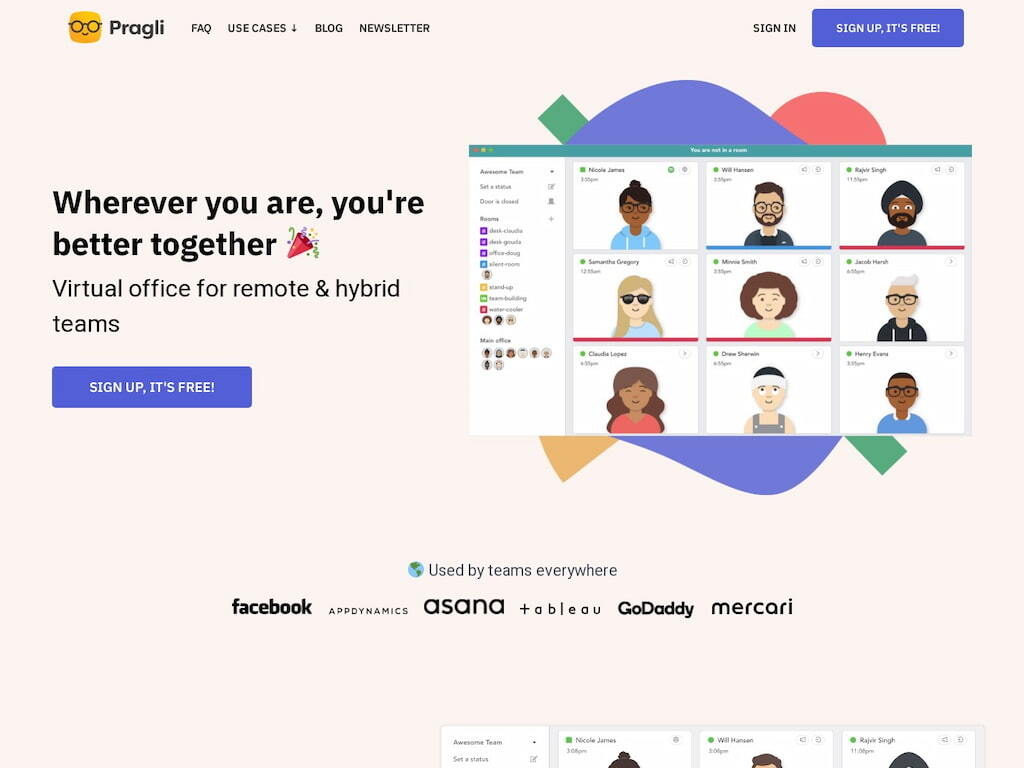 ✨ Key features of Pragli
Customizable avatars: Create customizable avatars to showcase your personality and your availability to your colleagues.
Water cooler conversations: If you're missing office chat, join the #water-cooler room to discuss topics outside of work.
💁‍♀️ Cons of Pragli
No time tracking: Pragli does not provide time tracking.
Tandem
Tandem simulates a virtual office, allowing you to see what other team members are working on. You can start spontaneous conversations with colleagues to allow for better collaboration at the click of a button.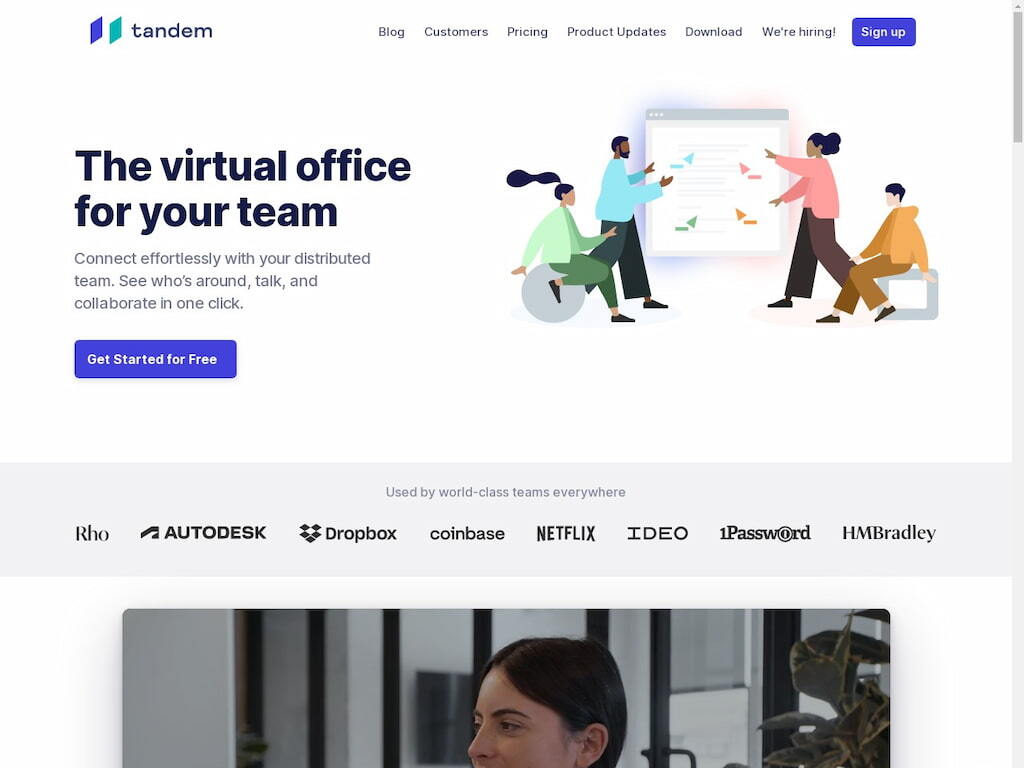 ✨ Key features of Tandem
Spontaneous conversations: Tandem removes barriers to spontaneous conversations, leading to better collaboration among remote teams.
Transparency: See which applications your co-workers are using throughout the day.
💁‍♀️ Cons of Tandem
CPU Usage: The platform uses a significant CPU and memory power.
Bluescape
Bluescape is a secure, integrated platform that promotes effective collaboration through online whiteboards, content sharing options, video conferencing, and presentation tools, empowering teams to work as effectively as they do in person.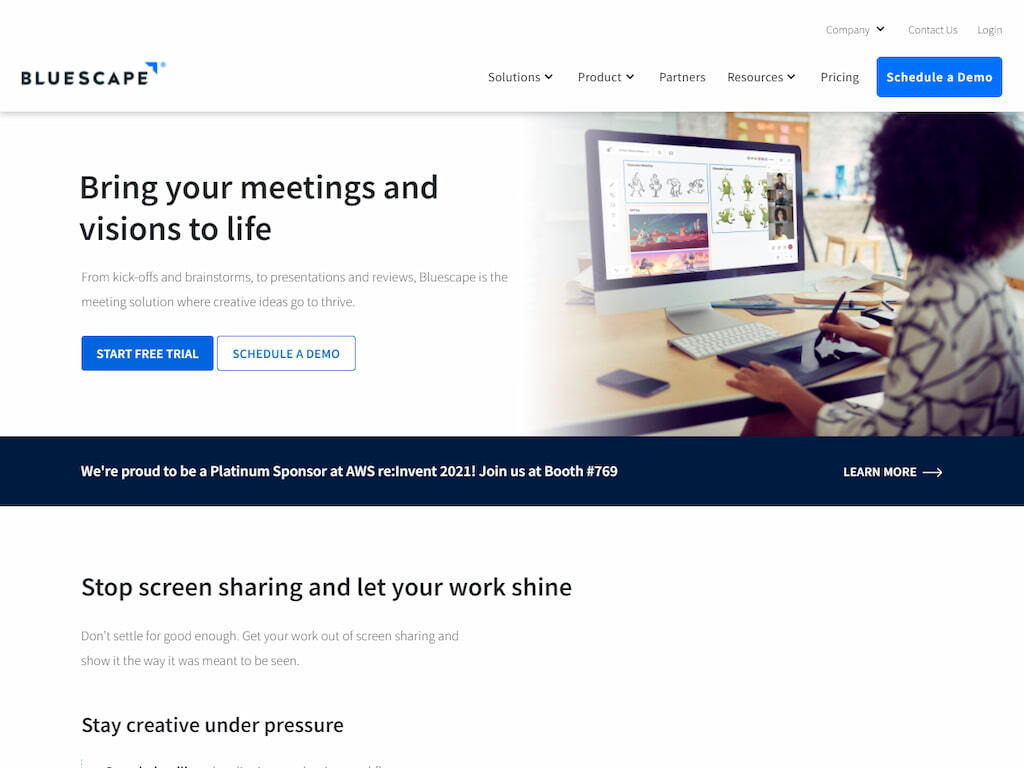 ✨ Key features of Bluescape
Security: Bluescape is one of the most secure virtual collaboration platforms on the market.
Trusted by prestigious clients: Some of the world's best-known companies, such as Google, Netflix, Warner Brothers, and Ford, use Bluescape to collaborate remotely.
💁‍♀️ Cons of Bluescape
Poor user interface: The platform can be challenging to use due to its poor user interface, which is occasionally slow and clunky.
Filo
Filo is a fast, flexible platform that allows teams to host collaborative internal events. The platform integrates directly with Zoom, scaling virtual events and meetings. So whether you're launching a new product, providing onboarding or training, or hosting a town hall event, Filo facilitates productive discussions.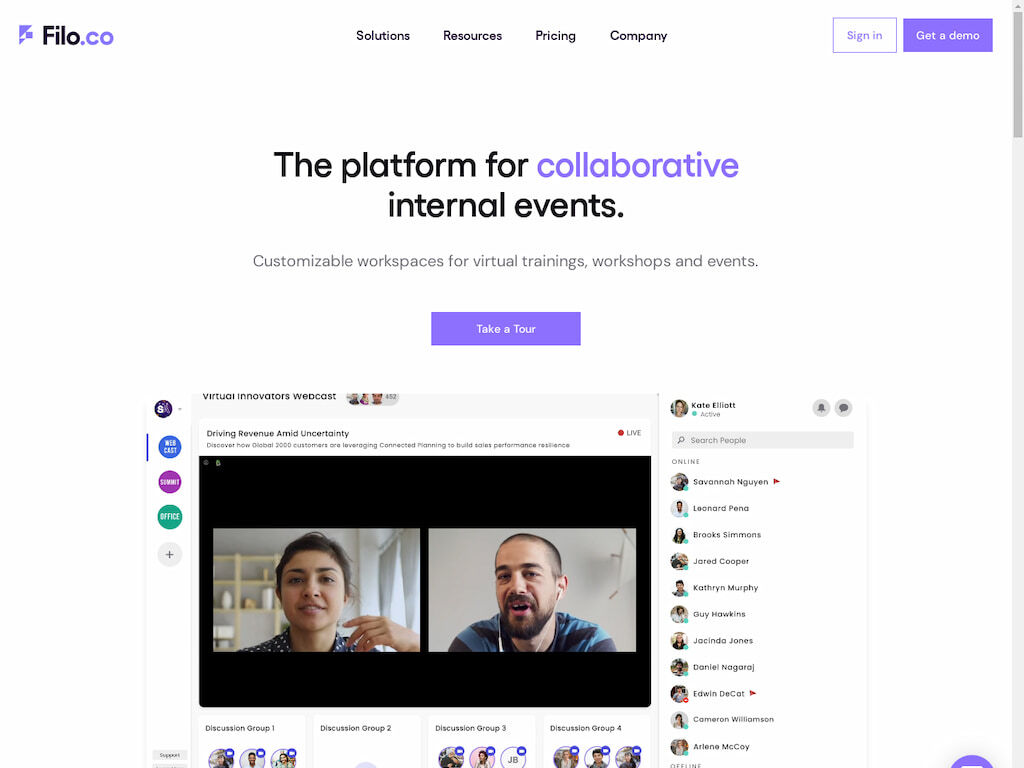 ✨ Key features of Filo
Zoom integration: Filo integrates with Zoom, allowing you to scale events and meetings to more users without compromising video and audio quality.
Personalization: You can adapt the platform to your specific needs.
💁‍♀️ Cons of Filo
Glitches: The platform does experience technical glitches from time to time. However, Filo support staff are highly responsive and address technical problems promptly.
Sococo
Sococo allows teams to work remotely, side-by-side through video conferencing, chat, voice, and screen share features. The platform enables teams to feel more connected by joining a virtual office space with distinct rooms, including a conference room, breakout rooms, a coffee break arena, and a focus room.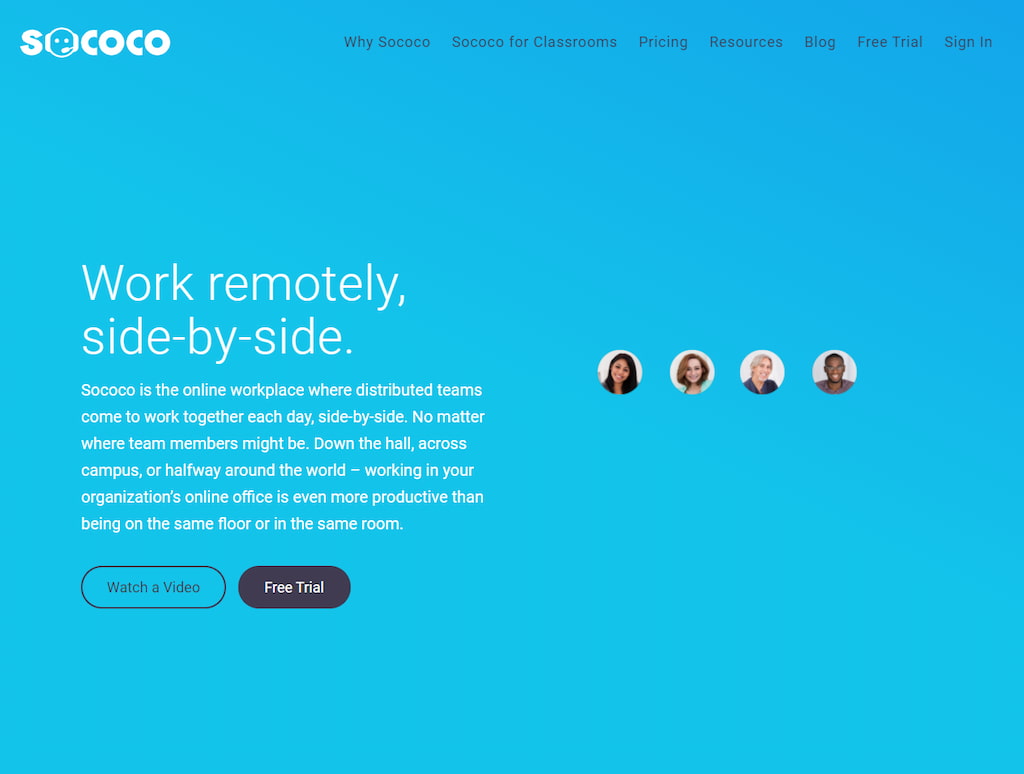 ✨ Key features of Sococo
Real-time communication: Communicate with colleagues via instant message or video call in your room of choice.
Integration: Integrate Sococo with Zoom, WebX, or Google Hangouts to stay in contact with your colleagues.
💁‍♀️ Cons of Sococo
No time tracking: Sococo does not offer users a way to track the time spent on tasks.
Improve Collaboration and Communication
We hope this guide to the best virtual workspace tools has helped you find the right platform for your requirements. For a deeper dive into the topic of remote working and remote work software, please take a look at our guides explaining how to increase productivity and overcome remote working challenges.