Zendesk is an all-in-one CRM (Customer Relationship Management) software that helps companies manage and improve the relationship between the business and the customer. The software has vast utility for a company looking to improve its relationship with customers, including a live chat feature, social messaging, a ticketing system for handling customer requests, and more.
But the above aren't the only features Zendesk has to offer. The Denmark-based SaaS also has a native time-tracking feature. In this article, we will look at the native Zendesk time tracking feature and the cons of using it, Zendesk's integration capabilities, and using Everhour as an alternative time tracker. Then, we'll put Zendesk's native time clock app and Everhour face-to-face to see which is the better choice. But before we do any of that, let's first take a look at what Zendesk is in more detail.
What Is Zendesk?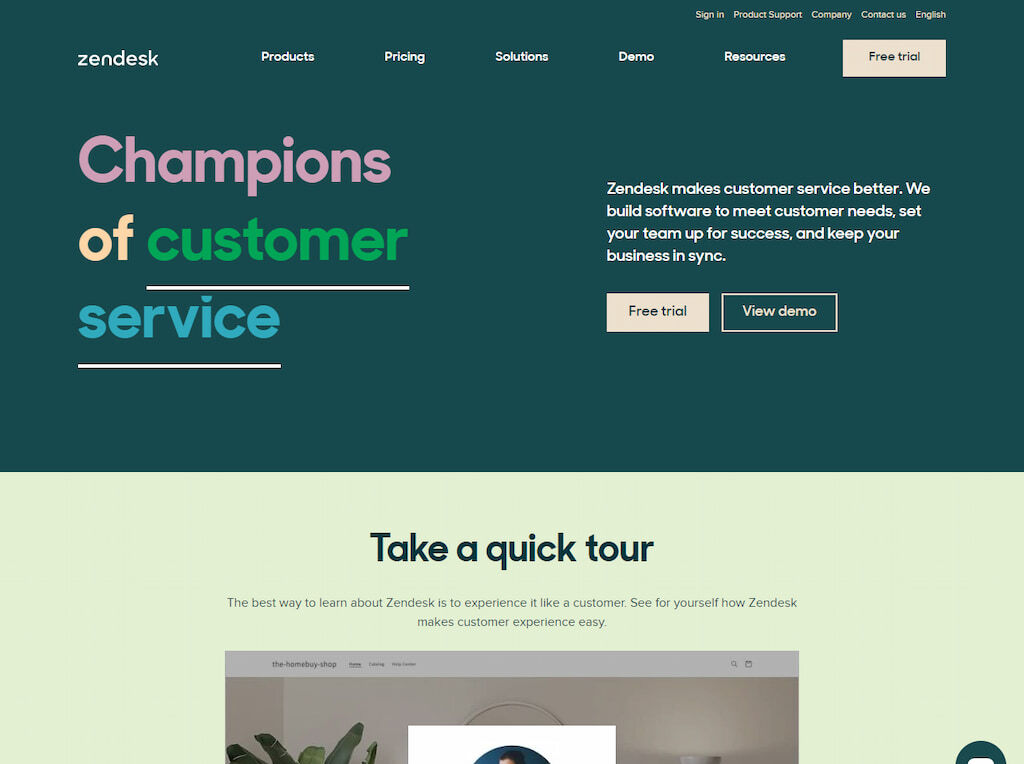 Zendesk is a convenient customer relationship management software used by over 170,000 paying customers in 160 countries around the world. It's fair to say it's pretty popular – even amongst large corporations.
The tool is an all-in-one solution, meaning it has various applications for every step of the way regarding customer relationship management. Below, we'll outline some of the core features of Zendesk.
Allows the ability for companies to use live chat as part of their customer service
Allows companies to build a customer knowledge base
Supports the creation of a ticketing system for customer requests
Offers chat support for all main social media platforms
Aside from improving a company's CRM, Zendesk also has a feature to help the company itself better manage and increase the performance of its customer support staff. This can be done thanks to Zendesk's native time tracking feature.
Native Zendesk Time Tracking
It's hard to know how effective your customer support system is without any data. To come to a conclusion on the matter, you need to know how long it takes for your agents to resolve a ticket, which types of tickets are most likely to cause delays, the average ticket time, as well as the overall productivity of the agent.
To solve this problem, Zendesk has a native time-tracking feature. When you start a ticket on Zendesk, employees can click the "start timer" button. Once an agent clicks the start timer button, Zendesk tracks how long it takes to finalize the ticket.

The Zendesk time tracker can then use all the gathered information to help you see not only how productive your employees are, but the types of tickets that take the most time.
To use the time tracker, you need to log into Zendesk, click the Admin button, head to Apps, and then Marketplace. On the marketplace, you'll find the Time Tracking app. From there, you just have to click the install button.
After installing the app, you can customize the configuration by going to Apps > Manage > Time Tracking. There are many ways to customize Zendesk's time tracker. Some of the ways you can customize Zendesk include:
Hiding the app from non-admins
Changing the title of the tracker
Choosing whether or not agents can view the time logs on the tickets
Adding a refresh button to restart the timer
Adding different custom fields to tickets
Pausing time tracking whenever agents switch to a different tab
As an admin, you can also generate detailed reports on a team's or individual's performance. The app gives you reports on your worker's time data that allows you to see who is performing well and which team members require more assistance.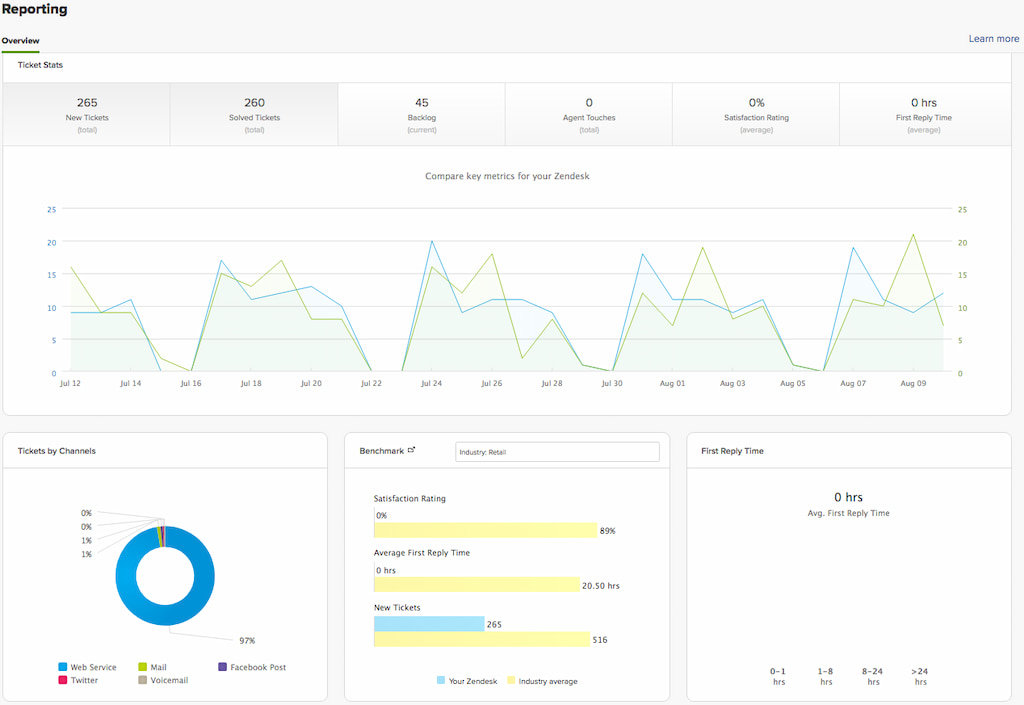 The Zendesk time-tracking app adds a new layer of functionality to the software. Having a native time tracker is great as you get detailed reports on how the team is performing and find ways to optimize the customer service experience. That said, there are some definite flaws within the app that can get in the way of functionality.
❌ Cons of Zendesk Time Tracking
The downside to Zendesk Time Tracking is that it doesn't have as many features as you'd expect from a modern-day time tracker. While it has all the basics covered, there are also some advanced features that are lacking.
The Zendesk time tracker feels like an afterthought when comparing the other features of the software. The native time tracker is easy to use and gives you ample information, but it's those advanced features that you often need from a time tracker that really allow you to understand what is going on when it comes to performance. For example, you can't track time for different projects or clients. This can be a huge hassle if you handle multiple accounts and teams.
Another con of the Zendesk Time Tracker is that it lacks distraction management features. With other time trackers on the market, there are features in place designed to keep you focused. That way, you work on the task at hand and finish it in the most efficient manner possible.
Additionally, you can't even use the app to track inactivity. Time trackers aren't just supposed to track data, they're also supposed to increase productivity.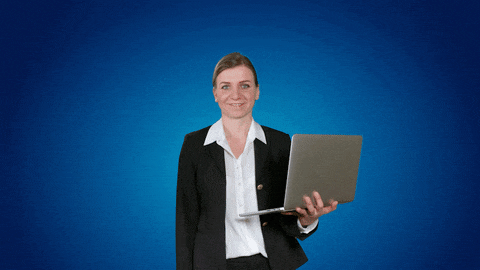 The Zendesk Time Tracker is great at generating reports and helping you find ways to streamline customer service processes. However, it doesn't come with features that keep your employees focused and actively resolving tickets.
That said, Zendesk does offer a solution for the missing features on the time tracker. In the next section, we'll discuss one way you can truly take employee time tracking on Zendesk to the next level.
Zendesk Time Tracking Integration
One of the most overlooked features of Zendesk is its capability to integrate with third-party applications. And one great time tracker that smoothly integrates with Zendesk is Everhour. Everhour is a comprehensive yet simple-to-use time tracker that can be used by anyone from solopreneurs to large corporations.
Everhour
❗ Overview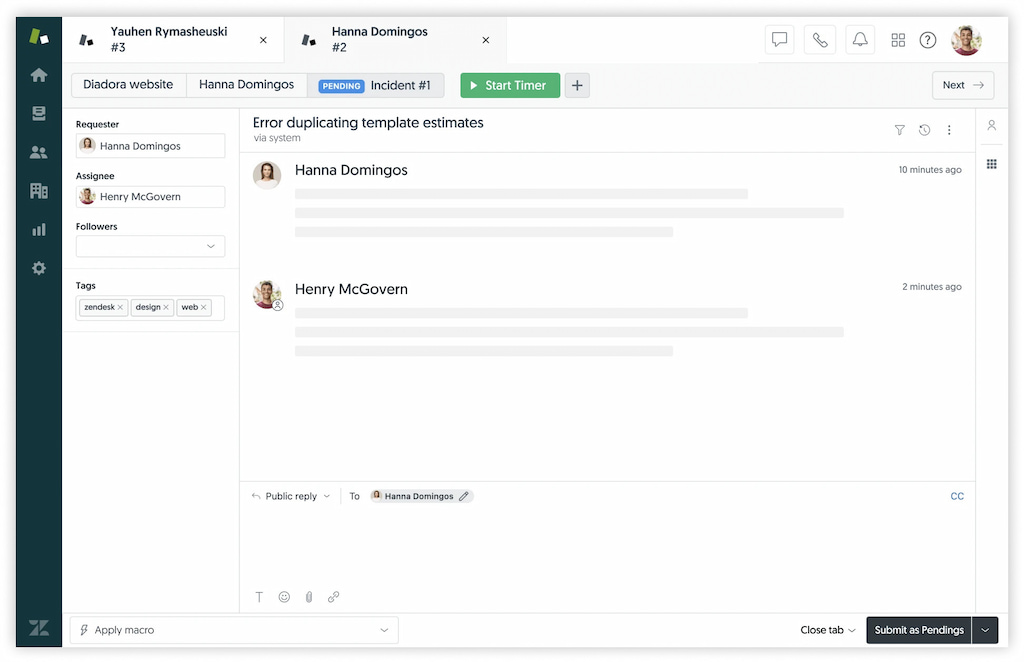 Everhour is a market-leading work hours tracker. It's a tool specifically designed for individuals and teams to increase their efficiency and productivity at work through the power of tracking every second of their working hours.
When using Everhour, you can:
Manage and view the progress of several projects from one dashboard
Use the task management feature to assign work to each team member while keeping track of their time
Create a visual project planner with a timeline, allowing you to meet deadlines even when dealing with complex projects
Create invoices and detailed descriptions on-demand of the hours spent on the different tasks
Track employee time off, including vacation days, sick days, and more
Edit time tracking records to insert manual time entries, so the records on the timesheet app are more accurate
While Everhour is not one of the first time trackers on the market, it's also proven to be one of the most comprehensive. So, using this app along with Zendesk can help you and your team unlock a new level of productivity and efficiency by optimizing how you and your team spend your time.
💰 Pricing
On top of being one of the leading time-tracking software on the market, Everhour is also very accessible, regardless of your budget. If you're not sure what Everhour can do for you, your team, and the business, you can request a free Everhour demo. During the demo, you'll learn:
What's so special about Everhour
The basics of using the app
Setting up Everhour, using the app, and answering any questions you may have.
Demo sessions typically last around 30 minutes, you can schedule a time suitable to you and invite any of your team members to come along.
1️⃣ The free plan costs you nothing and is good for up to five users. On top of that, you get unlimited time tracking, project planning, reports, and full access to the browser extension and mobile app.
2️⃣ If you want to use these features on Everhour, you need to opt into their Lite plan, which costs $6 per month per user or $5 per month per user if you get the annual subscription. With this plan, you can access a wider feature set that includes invoicing, billing, and reminders. With the Lite plan, you can also track time for different clients, which is a huge plus. However, if you want to unlock the full capabilities of Everhour, then the Team plan might be your best option.
3️⃣ This costs $10 per month per user or $8.50 per month per user when you pay annually. To opt in for this plan, you need to sign up for up to 5 users. Additionally, this plan comes with the widest set of features compared to any of the other plans and offers the most value for money.
For example, you get time tracking audits, time cards, track time off, scheduling, and SSO features that you won't find with other plans. And while this is a fairly pricey plan, it's still a bit more affordable than other options on the market with the same features. So, Everhour can be free, but you can unlock way more features with the premium plans.
🔨 How to Install
Everhour is available as a stand-alone app that you can use to track time, check on the progress of your team, and more. To install the Zendesk app, all you have to do is head to their website, create an account, and install the app. From there, you have all the access you need to the Everhour features. But for employees, it might be more convenient for them to use the Everhour web extension instead available on most web browsers.
It isn't hard to integrate Zendesk with Everhour at all. Before anything, you have to install the Everhour and Zendesk software. Then once everything is up and running, you can open Zendesk and click the "start timer" button. If you have the Everhour extension installed, all you have to do is grant the Zendesk site access to the timer.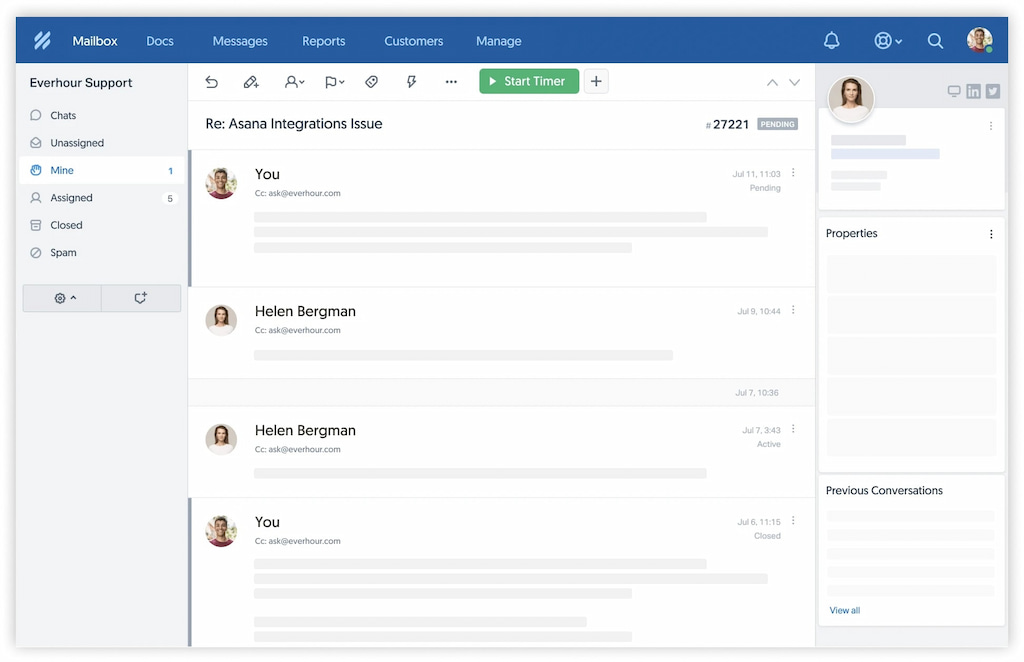 From there, Zendesk will start using Everhour to track time for different tasks. That way, you get to track time while also collecting valuable data sets that you can use to further optimize how your team spends their time.
Native Time Tracking vs Third-Party Time Tracking
The Zendesk native time tracker is good. There is no doubt that you can use the native app for your basic time-tracking needs. However, it's also evident that the native time tracker lacks crucial features that dedicated time trackers such as Everhour possess. A feature as simple as creating automatic invoices can save project managers hours every month, and that's just one of the benefits of using Everhour over the native Zendesk time tracker.
Remember, Zendesk's primary purpose is to streamline customer service operations, which is why the time tracker seems like an afterthought. But if you integrate Zendesk with other time trackers like Everhour, you'll be able to access many more features.
On top of that, integrating Zendesk and Everhour only takes a few minutes. Once you have both of the apps installed on your computer and your browser, all you have to do is grant the appropriate access to each of the apps, and you'll be able to use Everhour to track tasks on Zendesk.
In the table below, we'll put Everhour and Zendesk's native time tracker head to head so you can see what each of the apps can offer in terms of time tracking and other relevant time-related features.
| | | |
| --- | --- | --- |
| | Everhour Time Tracking | Zendesk Time Tracking |
| Time Tracking | ✔️ | ✔️ |
| Third-Party Integrations | ✔️ | ✔️ |
| Task Management | ✔️ | ❌ |
| Billing & Invoicing | ✔️ | ❌ |
| Reporting | ✔️ | ❌ |
| Project Management | ✔️ | ❌ |
| Online Timesheet | ✔️ | ❌ |
| Payroll | ✔️ | ❌ |
| Customization | ✔️ | ❌ |
Conclusion
As you see, Zendesk offers many ways to make customer service easier for your team. And while it does have a time tracking feature, it's very basic and is often nowhere near good enough for teams who are looking for more comprehensive features such as invoicing, billing, attendance tracker, and more.
That's why we recommend integrating Zendesk with Everhour, which is one of the most popular dedicated time trackers available on the market today. Integrating Everhour with Zendesk only takes a couple of minutes and allows you to take time tracking on Zendesk to the next level.
And the best thing about Everhour is that it has three different plans, allowing you to pick the one that best suits your business, team, and needs.