For a big and successful business, the idea "If you want to do it well do it yourself" doesn't work. A group of united and skilled professionals is usually behind a high-quality service or a product. So, if you aim to have a profitable, sustainable empire, you need a close-knit team to make it happen. But how can you create this elusive dream team? To get there, learning more about team-management skills and the stages of group development is the way to go.
In this article, you'll discover how to build an effective team from zero, bringing people together, making the work environment friendly and some more useful tips on team-management skills.
What is Group Development?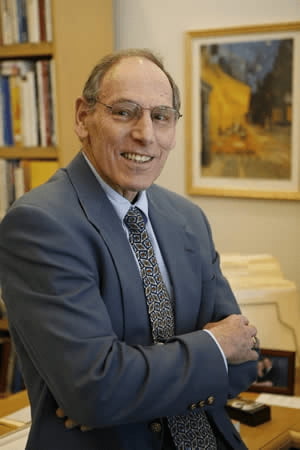 The group development definition dates back to 1965 when psychologist Bruce Tuckman proposed a group development theory. It is successfully applied by many companies and is widely used, even today.
Group development is the process of forming a productive team united by one goal. It's divided into 5 stages – forming, storming, norming, performing, and adjourning.
Each stage has its own peculiarities and features. Meaning that it's possible to predict how group members are likely to behave and choose the best strategies for team management.
Let's have a closer look at 5 stages of group development.
(Tuckman Model: understanding the stages of team formation by Perrine Pasleau)
(Dr. Mike Freel explains Tuckman's model of team development)
5 Stages of Group Development
1) Forming Stage
At this stage, you bring your future team together. We put "future" here because the members are not united by the same aim just yet. At the moment, they don't know their roles for the project well and heavily rely on the leader's decisions.
Team members can have different feelings and attitudes towards the project. Some people may be excited 🤩about the upcoming work, but the majority will be cautious, anxious 🤔and hesitant, avoiding expressing themselves. They don't have a clear strategy, and this can result in a lack of initiative or everyone taking their own diverging paths.
The team leader takes a dominant position at the Forming stage. The leader should:
Present the team's purpose and an overview of project goals
Delegate responsibilities among the team members
Outline deadlines and project schedules
Find and introduce the resources available for the project
Use lots of visual materials in the form of presentations, charts, and infographics.
As the main focus shifts to the leader of the group, they have to exhibit strong leadership skills. The leader should know how to:
Persuade with informative and motivational speeches.
Estimate resources. Use a carefully calculated time count, delegate tasks effectively and allocate the project budget to a tee.
Promote communication among team members by encouraging them to ask lots of questions and work together.
As team members get to know each other, they are ready to move to the next stage.
2) Storming Stage
The storming stage is the most stressful time for team members. That's when the team formation begins. However, a lot of groups break up 💔at this stage or discover serious problems in their dynamics.
This happens because team members try to define their position in the group. They reveal their personalities, come into conflicts with one another, start expressing their opinions, and even may challenge the team leader's authority.
At this stage, the team can be stressed and disorganized without any clear understanding of their responsibilities. The team leader needs to focus 🎯 the group on their tasks, steps, aims, and tangible results.
To overcome the Storming stage successfully, the leader needs to:
Bring the members' suggestions to discussion, and provide support to each participant without showing bias.
Establish respectful relationships in a group by resolving conflicts in a diplomatic and fair way. Remind the team members about the rules of the group and their responsibilities.
When all the emotional issues have been solved, the team is ready for the next stage.
3) Norming Stage
Congratulations! Your team has made it through the stormy weathers of the previous stage.
The Norming stage determines a state of peace ✊after conflict resolution. At this stage, the participants show more respect to the team lead and more trust to each other.
The team leader takes the role of the curator, stepping aside and giving more freedom of action to the team. At this stage, the team negotiate and make decisions among themselves. Small tasks are also assigned to individuals within the team.
☝️Be careful. The Norming stage isn't as stable as you might think. There are scenarios when a group shifts back to the Storming stage or proceeds to the Performing stage quickly without stopping at the Norming stage. For example, this can happen when new tasks appear or if the team members have worked in many projects, and are experienced in team development stages.
At the Norming stage, it's a good idea to:
Play team-building games to develop stronger and more trustful relationships in the team.
Measure and boost team members' productivity to prepare them for the next stage.
4) Performing Stage
Team autonomy is what happens in the Performing stage ✨. This is when the team works towards common goals. They understand the needs of the group, know its objectives and how to achieve them.
Although some conflicts may arise at this stage, the team successfully resolves them without any participation from the leader.
Team members feel safe and are entirely loyal to the group, the team's morale is super-high and participants are strongly motivated.
The role of the leader takes a bit of a backseat at this stage 👀. Their participation shifts from strong directing force, to gentle guide. They keep the team in line with the goals, but don't overly interfere in the process.
5) Adjourning Stage
In 1975, Tuckman reviewed his model of team development and added one more stage. The Adjourning stage is a naturally-occurring group dissolution process 🌀.
It happens when one project is over and the team has to break up to pursue new goals and activities.
Team members feel insecure as they don't know what to expect from their upcoming work. They need some time 🕒 to emotionally overcome the loss of the close relations they had with the team during their experience, and get acquainted with their new teammates.
The role of the leader is quite essential here. They should help the team to deal with the experience of a changing team environment. Here's how:
Gathering and praising the team for the work they did together
Providing constructive feedback for future projects
Preparing ex-team members for the upcoming projects
Useful Tips on Tuckman's Stages of Group Development
Now you know more about the forming, storming, norming, performing and adjourning activities, you're almost ready to get your team together. However, before you start, let us share some useful tips, so that the process will go smoothly.
In the first stages of team development, the role of the leader is quite dominant. This means that at the beginning, you'll have to control and monitor the team and assign tasks to each team member.
This can be quite stressful for a leader. But special tools created for project management make the process a lot easier. Using Everhour time tracking software, you'll effectively and swiftly manage your team and projects and be able to:
Track working time for each member of the group, monitoring the amount of the work done, clock-in, clock-out and breaks.
Delegate tasks by using a team schedule for observing the workload for each member of the team.
Control project budget by client invoicing, setting precise team rates, tracking project-related expenses and getting timely email notifications in case of a budget threshold.
Integrate Everhour in any of your current project management tools, CRMs or accounting programs.
In the latter stages, when the leader's role is more of an equal member in the group, rather than a chief supervisor, you can teach your group members to:
Monitor their working time on their own, using Everhour integrated tools.
Boost their productivity and help them take authority of work.
Final Words on Stages of Group Development
Creating a team can be a challenge for any business. It requires a group to undergo different stages that are not always easy to overcome. Bruce Tuckman divided this process into 5 stages and provided characteristics, typical for each stage.
Knowing these stages can help you facilitate them better. To do this successfully, your company needs:
A strong leader that can gradually introduce more initiative to the team over time
Strict monitoring, time tracking, and task delegation at the first stages of group development
Well-developed teaching skills for training and encouraging team to work autonomously, at the latter stages of group development.
And that's all on Bruce Tuckman's Stages of Group Development. We, at Everhour, wish you luck in creating your winning team.