Some project managers find themselves in charge of a project without really having had experience or training in how to run a project. This post takes a close look at what project deliverables are, and how a project manager can ensure they are delivered as expected!
What Is a Project Deliverable?
A deliverable can be tangible, such as a video, website, or logo, but it can also be intangible, like information or expertise. The key takeaway is that there are expectations for what you're delivering when someone commissions your services (i.e., hires you). In some ways, this could be considered "a thing" rather than an idea because it's something concrete delivered at the end of work done on behalf of another person or entity.
In order words, any promise from one party to another must contain some sort of delivery for both parties to feel satisfied with their arrangement.
Project Deliverables Examples
Project management deliverables can be broken down into two main categories:
Internal Deliverables: As the name suggests, internal deliverables are those that are kept within the organization. Internal deliverables help to keep the business running smoothly and can vary from having computer upgrades delivered and installed, to performing audits and managing accounts.
External Deliverables: External deliverables are also quite self-explanatory, and they are those that are delivered to a customer. These can be anything from a monthly progress report to a physical product. They will generate revenue for an organization, making them an essential part of any business.
Some further examples of project management deliverables include:
Website design
Weekly status report
Prepared meal
Repaired vehicle
Mown lawn
Fully constructed building
Steps to Managing Project Deliverables
In order for everything to run smoothly, the project must be well run. But how? Below are some key factors that make for efficient and effective project management.
Define the Deliverable
To deliver what is expected, it is first necessary to define just what the expectation is. Work with the person you are delivering to and determine the scope of the project management deliverables required. What is the finished project expected to be? If it's a physical product, what materials are to be used? If it is a report, which criteria are to be reported on? Defining these first and getting confirmation on them will help give you the confidence you need in going ahead with the project. Getting a clear definition also helps cover you in the case of any discrepancies in the final deliverable.
Involve Stakeholders
Stakeholders are typically the people that will be providing you with what you need to deliver the project deliverables as required. This includes staff, materials, offices, warehouses, machinery, and any other assets that are needed to get the job done. With this in mind, it is a very good idea to get them involved in the process as much as possible.
Getting stakeholders involved allows them to help shape the project so you can deliver what is required. It's also an opportunity for the project manager to highlight what they need from senior management to get the project done – and in good time. It is a lot easier for them to agree to provide you with what you need if they understand why it's important to the success of the project.
Assign Tasks and Responsibilities
Any project will contain sub-projects that need to be completed for the overall project management deliverables to be completed successfully. Identify which of your team members are best qualified for each task and assign the appropriate tasks to them. Let individuals know what their responsibilities are and assign accountability. Accountability is not necessarily meant to point the blame if something goes wrong; it should be more for knowing who to turn to if needed so things can be put right.
Assigning tasks will also let the rest of the team know who they need to turn to if there is an issue. It also lets them know who they need to communicate with if they have any issues. When everybody knows what is expected of them and other people around them, it becomes a lot easier for individuals to come together to collaborate as a team.
Use Project Management Software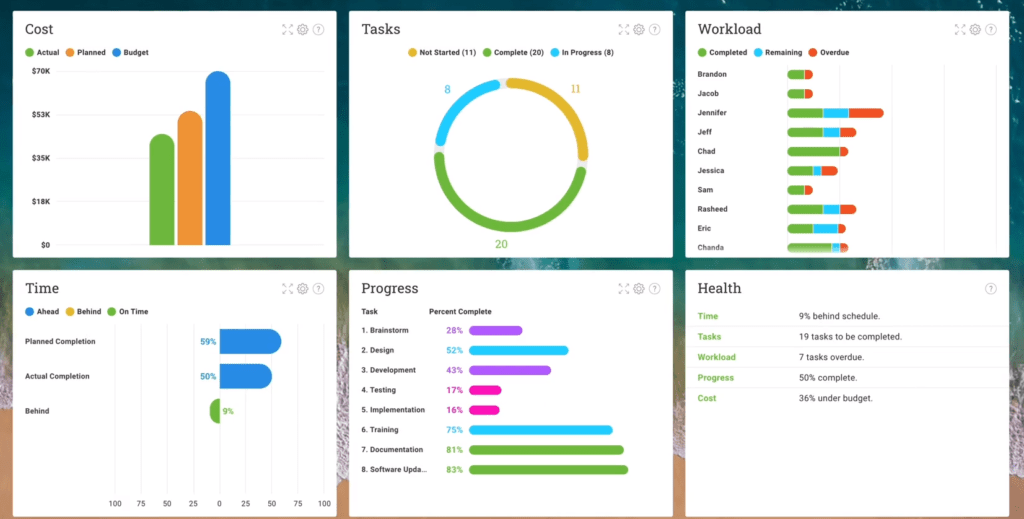 There can be many different components of a project, potentially making it very complex. However, you can make things a lot easier on yourself by using software to help you.
A wide range of software is available that will help you manage your project with relative ease. You can create interactive charts and tables that help people to visualize the processes involved, making it easier for them to know what is expected, and when. Such software can be particularly useful when it comes to planning your project – helping you to visualize the workflow, set realistic targets, and spot potential flaws in the plan.
Tools like project management dashboards will also be useful by helping other people know and understand what is expected of them. They are easy to use and clearly display graphs, charts, and other visuals that help everybody to be aware of processes and their progress. Such technology will not only make it easier for people to know what's expected of them, but it will also make it easier to see if they are on target to meet deadlines and to spot any issues like bottlenecks in the process.
Set Deadlines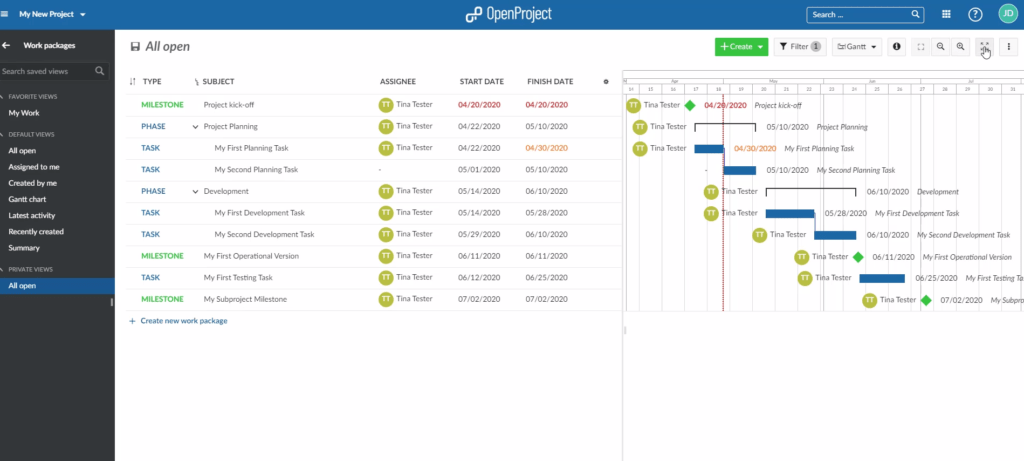 Before moving ahead with a project, you should first clarify when the project deliverables are expected to be finalized. You will also need to identify deadlines for tasks within the process.
For example, if your project management deliverables are clothing, you will first need the clothing to be designed and approved. The designs will likely need to be approved before you can begin making the clothing, so the overall deadline will need to take into account that the two cannot be performed simultaneously.
Also, make sure that your deadlines are reasonable. Placing too much pressure on your team members is likely to be counter-productive, harming your chances of a successful project overall. Communicate with your team first regarding deadlines to be sure they are realistic.
Consider Potential Obstacles
No matter how well organized you might be, there is still the potential for external factors to affect your project. Material suppliers might be late or even not deliver at all, for example, potentially causing your project to grind to a halt.
There's not much you can do to correct issues that you're not responsible for, but that doesn't mean you can't be prepared to overcome any obstacles that might occur. Have contingency plans in place so you can have an alternative source of materials if needed. Also, when you are planning your project deliverables, try and allow for some leeway where possible and try to monitor external processes. The sooner you know about a potential issue, the better.
Tie Your Deliverables to KPIs
This will usually be more applicable to internal deliverables, as they will help to keep the company on course to achieve its targets.
Before starting on a project, ask yourself how the project management deliverables will help the organization achieve its KPI targets. How will it help to maintain or improve productivity levels? How will it reduce costs or increase staff engagement? This is an important step because it helps ensure that your project is providing good value for the work involved.
Review Work in Progress
As your project progresses, you should review and approve stages of the process to help ensure they meet expectations. Doing so can help you discover serious problems before delivering the project. For example, you don't want to find that your quarterly report has out-of-date information when it's time to send the report. Even if you don't approve the work personally, you should at least assign somebody else to do so for you.
Project Deliverables: Wrap Up
Getting yourself well prepared before commencing your project is key to ensuring everything goes smoothly. Get the project management deliverables clearly defined so there is no ambiguity in what is expected from you. Identify who is responsible for what and when milestones need to be completed by ensuring all team members know what is expected of them. Also, try and preempt potential obstacles before they happen and continue to monitor and review your project as it progresses.
Getting prepared may take some time and effort, to begin with, but there's a good chance you will end up regretting it if you don't.