With over 1.8B users, Gmail remains the most popular e-mail communications platform in the world. It's robust, convenient, easy to use, and most importantly, it's free to use, which would explain why the Google Apps tool is in such high demand, all the time.
But while Gmail is a fantastic communications tool, it doesn't actually have any native time-tracking abilities, which can quickly become problematic for businesses that want to conduct employee time tracking and stay on top of productivity.
In this article, we will go over three of our favorite Gmail time trackers and will explore their key features, pros and cons, as well as pricing options. That way, by the end of this article, you can easily find the Gmail time tracker that best suits your needs and budget. But before we do any of that, let's first take a look at why you need Gmail time tracking in the first place.
Why You Need Gmail Time Tracking
Gmail is an essential tool used on a daily basis in a large variety of companies. And since Gmail doesn't have a native time tracker, finding out how you or your employees spend their time on Gmail is close to impossible.
Below, we will outline some of the reasons why you need a Gmail work hours tracker and the range of benefits that come with using one.
🔎 Transparency & accountability
Whether you're a digital marketing agency or an accountancy firm, there's a high chance you or your team spend a ton of time communicating with clients, freelancers, and other third-party individuals on a daily basis.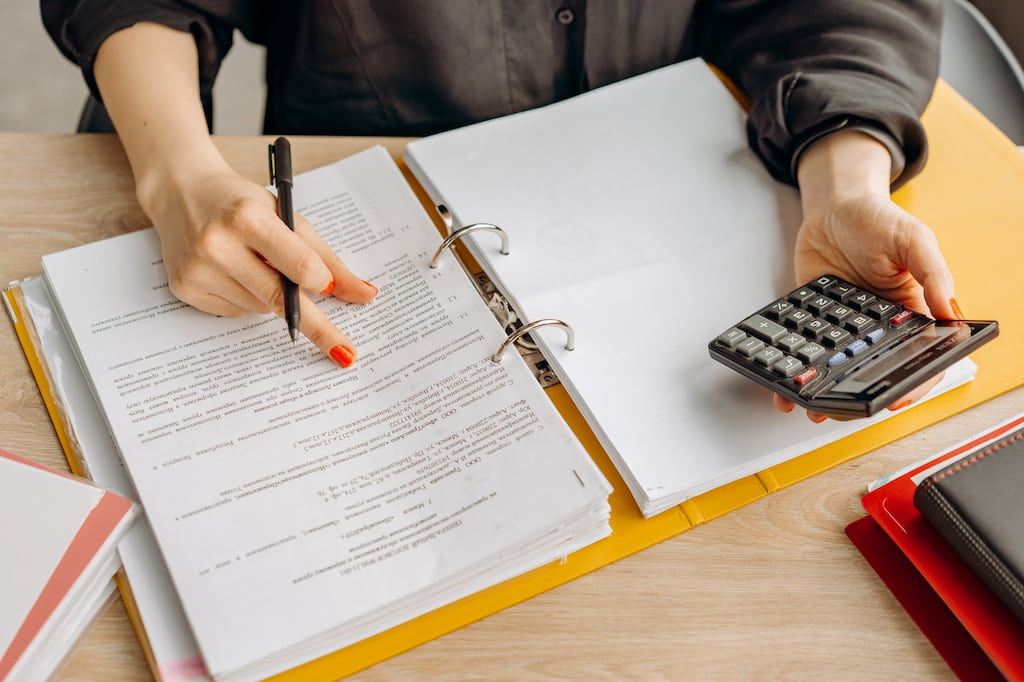 Using a Gmail time tracker, you can keep your team accountable, as they will be less likely to procrastinate if they know their performance is being measured. That way, if an employee does a great job and is improving in terms of productivity, and you have the data to back it up, you can be completely transparent with them and congratulate them on their great efforts.
📏 Measure productivity
One of the best ways to boost efficiency and productivity in the workplace is by measuring it. And if you have a Gmail time tracker, you can record exactly how much time you or a fellow employee spends checking and responding to emails.
From there, it will be much easier to determine areas of improvement and encourage employees to work on getting better. Using the Gmail time tracker, you can then see how well your employee is adapting to the feedback and whether or not they are becoming more or less efficient with their time.
🧾 Easier and more accurate billing
If your business model operates on a per-hour basis, knowing exactly how much you need to charge your clients will come a long way. You will not only get paid exactly what you need to get paid, but you can also be completely transparent with your clients and have the ability to show them proof of how the billable hours were spent.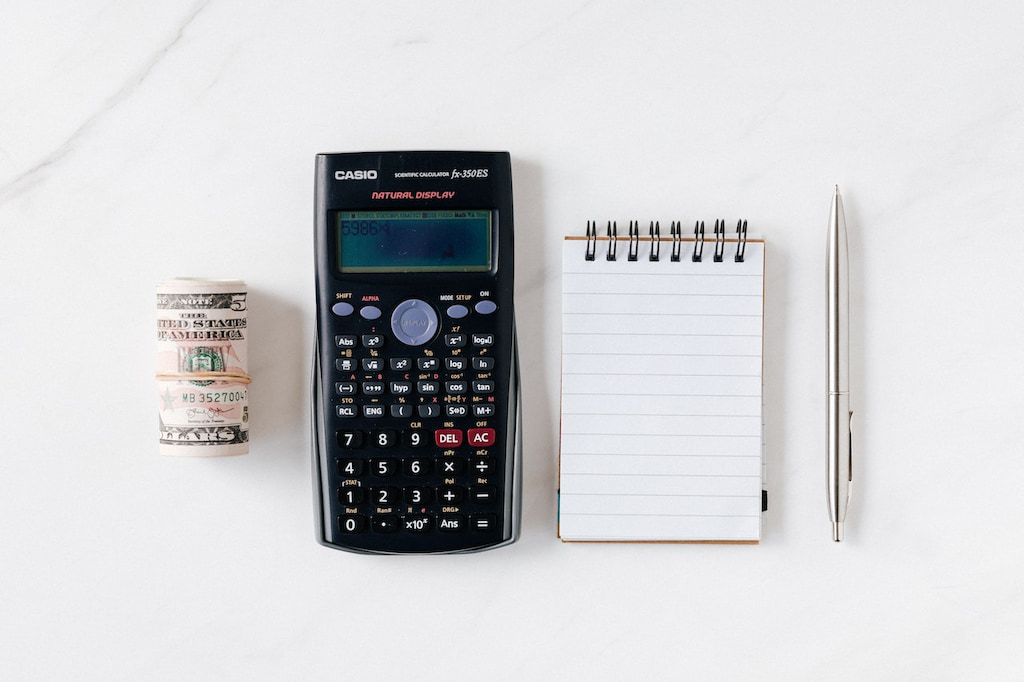 And while most traditional work setups log time manually, that can be pretty time-consuming over a long period of time. But if you have a Gmail time tracker that can automatically keep track of the time spent working, provide detailed reports, and generate invoices, you can save many hours each month by not having to do all that, especially if you have multiple clients.
👍 Convenience
One of the biggest benefits of using a Gmail time tracker throughout your operations is convenience. For many people, tracking time is necessary for billing, transparency, and ensuring that they're on track for different projects. And since Gmail doesn't have a native time tracker, it can be hard to manually gauge how much time you spend on the platform.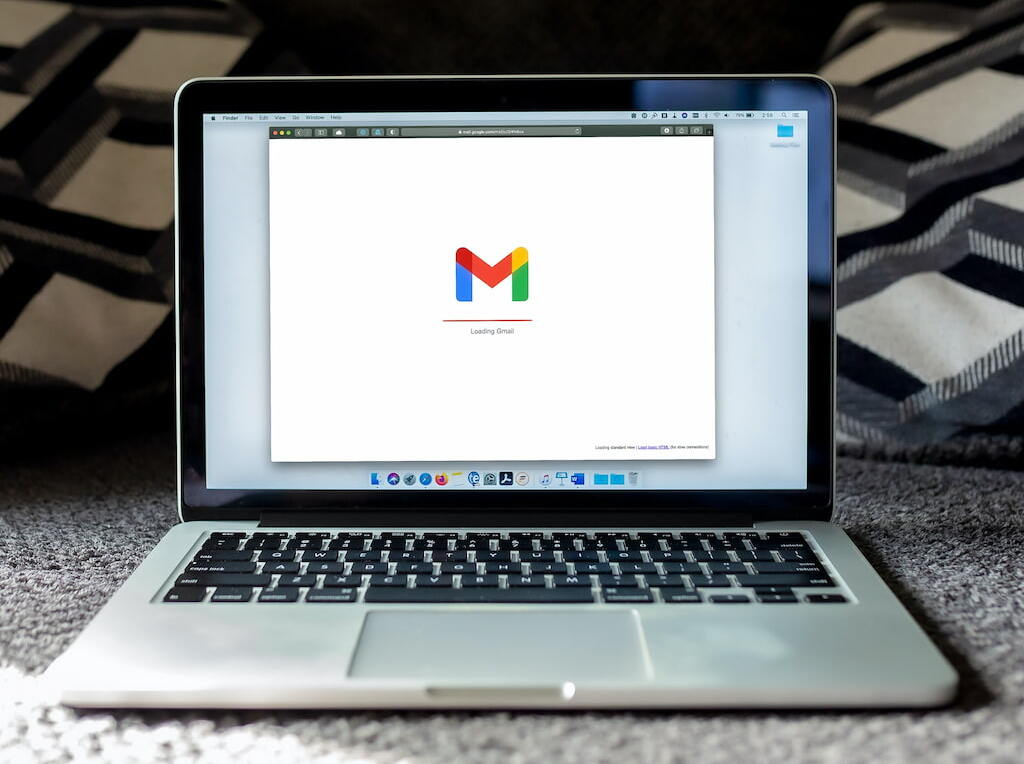 And even if you tried to keep track of time spent manually, that can be a pretty challenging and time-consuming task. With a good Gmail time tracker, all you have to do is turn it on and get to work. From there, the time tracker will record everything for you, from how much time you spent on Gmail to the exact tasks you accomplished.
Best Gmail Time Trackers
If you start looking for Gmail time trackers, you'll quickly find out that there are many options available. And although having a decent amount of choice is generally good, it can often make picking one of the many time trackers a challenge.
So, in the following sections below, we will go over three of the best Gmail time trackers that we found, starting with our favorite, Everhour.
Everhour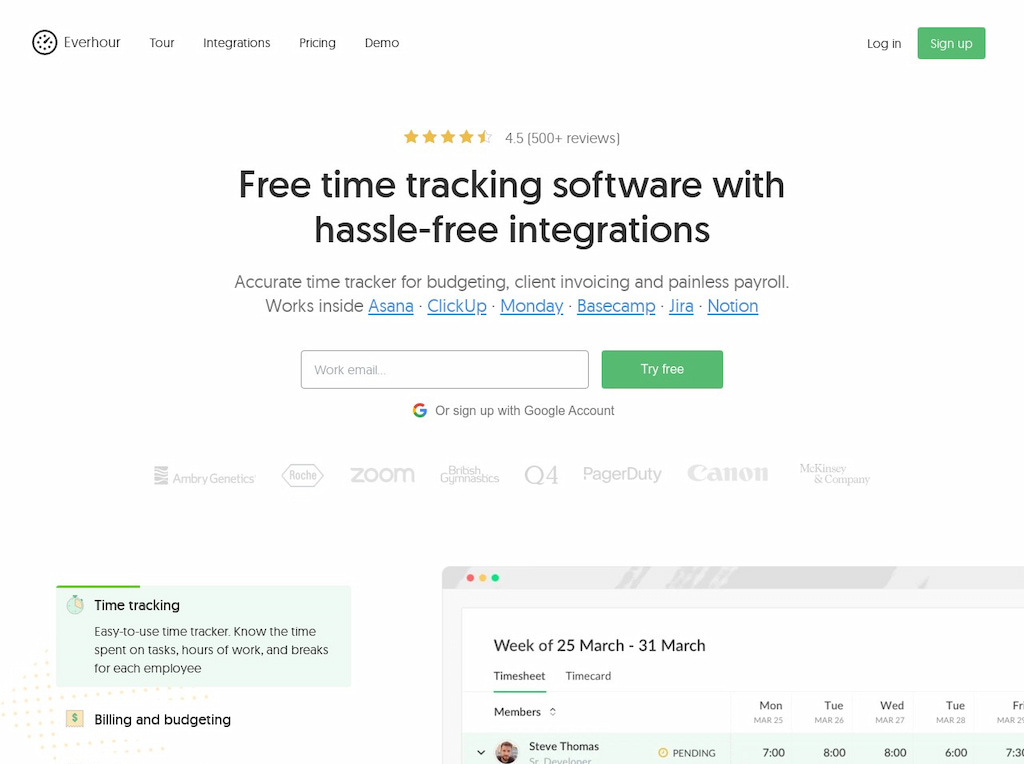 If you're looking for a Gmail time tracker to help track billable hours, create invoices to send to clients, and overall help you gather data so you can improve your and your employee's productivity when using Gmail, Everhour is a great pick.
Everhour is the perfect solution for everyone, whether you're a solo freelancer who wants to become much better at managing their time, or you work with a large team where small changes in how time is spent on Gmail can have a huge positive impact on the company. However, it's best to use it for small to medium teams.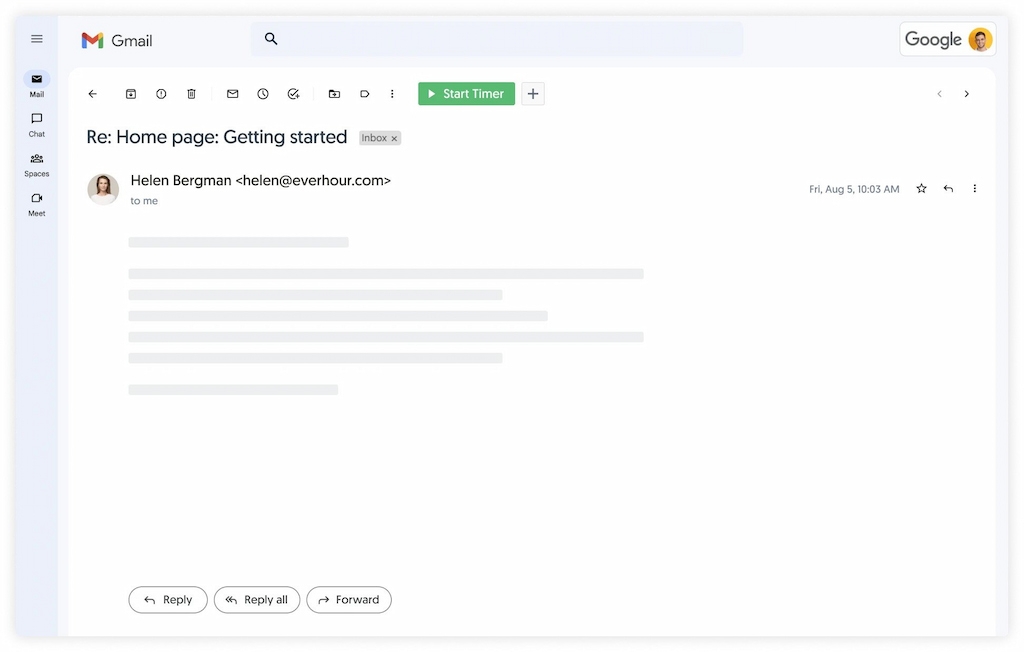 Aside from that, Everhour integrates with Gmail seamlessly, meaning it's not only easy to setup up but the learning curve of using the time tracker is almost non-existent. The software also has a simple, and easy-to-use interface, and is jam-packed with awesome features, which we will explore next.
🌟 Key Features
While Everhour doesn't have a mobile app, it has a robust web app and browser extension. So, if you're working on your computer, laptop, or tablet, you can easily track the time you spend working without downloading or installing anything.
On the flip side, if you're the manager or owner of a company that is using Everhour, you can access the timesheet app to see exactly what your team is and has been up to at any given moment.
And if you want to check which team members are/were off sick or have planned time off, the attendance tracker is just a click away. Having access to such unique and great features allows you to plan and ensure each project is completed by the set deadline.
Everhour also allows you to export your invoices in a range of different formats. This is great as some clients prefer receiving PDF invoices while others might prefer receiving their invoices in a DOC format. This is a small detail, but it can make a huge difference when dealing with different clients.
What is particularly great about Everhour is how easy it is to use, and the large variety of FAQs, guidelines, and tutorials the platform has made readily available to its users who want to make the most out of Everhour.
✅ Pros:
Can easily integrate with Gmail in just a few minutes
One of the more affordable Gmail time trackers on the market
Track time, create invoices, and bill your clients automatically
No steep learning curve
Free forever plan available
❌ Cons:
Doesn't have a mobile app
💰 Pricing
There are several pricing options that you can choose from when it comes to using Everhour.
Free – free forever and is available for up to 5 users
Lite – $6 per user per month, starting at 2 users
Team – $10 per user per month, starting at 5 users
Everhour's free plan offers quite a decent number of features and functionalities. Some of them include unlimited time tracking, unlimited projects, and unlimited reporting.
With the paid plans, if you decide to commit to a yearly subscription, you can bring down the price of the Lite plan to $5 per user per month and the Team plan down to $8.50 per user per month.
---
Timely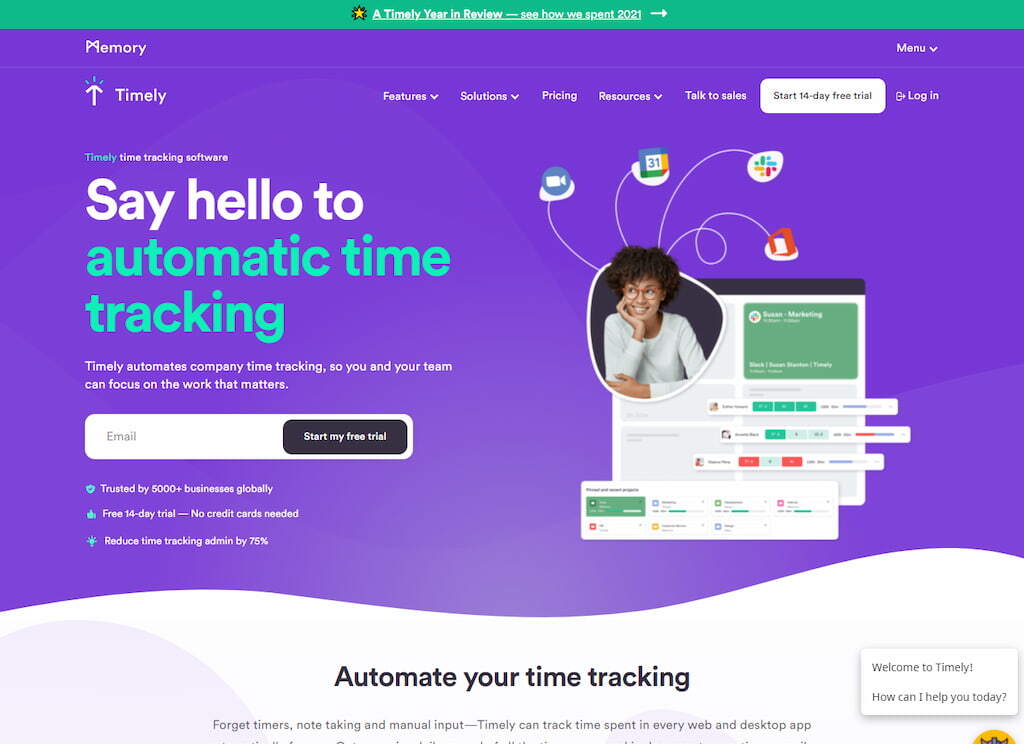 Timely is an employee monitoring tool and a time tracker, which makes it a great pick for people managing teams. With this time tracker, you can opt for both manual and automatic time tracking, which can make it much easier to log exactly how much time employees spend on Gmail performing various tasks.
One of the biggest benefits of this time tracker is that it's compatible with many different operating systems. To start, it has a mobile option for employees that aren't always on their computer along with Mac, Windows, and Linux.
While it's a robust app with many features, it's also very simple and easy to use. So, if you're new to tracking time on Gmail, this time clock app is a great option.
🌟 Key Features
The first Timely feature we'll highlight is a large number of apps the time tracker can integrate with. If you need a tracker for Gmail, Timely is a great option as it integrates easily with Google-made tools. That way, you can easily log time on Gmail and other apps, which is great for teams working across multiple platforms.
And if you have an email-based project, it can track all the hours spent on the project and showcase the reporting on its intuitive dashboard. That way, you won't have to constantly switch between different windows just to check the time reports.
The platform even has Gantt charts and a timeline view, which allows you to really customize all the reporting.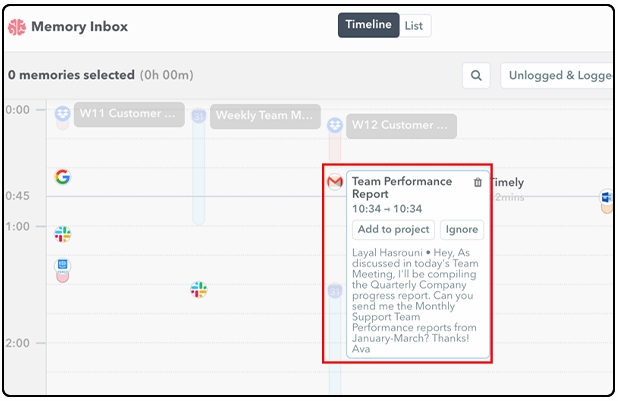 ✅ Pros:
No steep learning curve
Easily integrates with Gmail and other Google-made products
Can automatically generate reports
Offers plenty of different ways to view the logged hours
❌ Cons:
It's definitely not the cheapest Gmail time tracker on the market
No free plan
💰 Pricing
Timely is not the cheapest Gmail time tracker by any means. Timely offers its potential users three different plans, including Build, Elevate (which is their most popular), and Innovate. Each of these plans costs £20, £30, and £35 per user per month.
Like most Gmail time trackers, Timely becomes progressively cheaper per user per month the more users you end up subscribing. What's great about Timely, is that each of the packages comes with a free trial, giving you plenty of time to test out the tool and see if it's something you and your team can benefit from.
---
Zoho Projects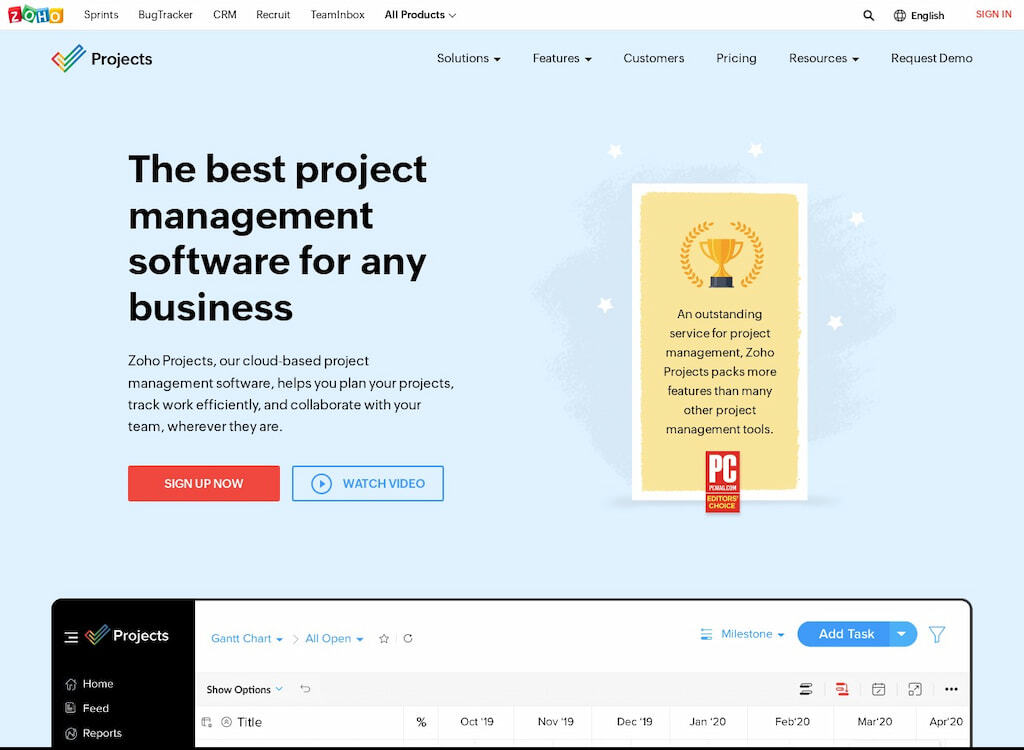 Zoho Projects isn't a dedicated time tracker. Instead, this is a comprehensive project management software with an integrated time tracker you can use with Gmail. It's a great solution for those looking to track time spent on Gmail both from a desktop computer as well as employees who are on the go and using their mobile phones.
While Zoho Projects is a fairly comprehensive tool, it doesn't cost that much, which is why it's one of the most popular Gmail time-tracking solutions available. Some people complain that the layout and interface aren't as good as they should be, but considering the price point, it's easy to ignore this minor flaw.
With that being said, we don't recommend Zoho Projets for solo freelancers as the software is mostly to small to medium-sized teams. To help you make your mind up about Zoho Projects, let's take a better look at the different features of this Gmail time tracker.
🌟 Key Features
When it comes to features, Zoho is by far the most comprehensive tool out of the lot. With that said, unlike the time trackers we suggested above, time tracking isn't Zoho Project's primary feature.
As far as time-tracking is concerned, Zoho Projects features timers that allow you to easily keep track of time for different tasks and projects, a calendar, as well as the ability to budget for each project and generate automatic invoices for the different projects you and your team are working on.
✅ Pros:
Has a free plan for up to 3 users
Paid plans are very affordable and come with a trial period
Can easily time-track any Gmail activity using its native time-tracker
Has much more features than simply time-tracking
❌ Cons:
The dashboard can be quite messy
The relatively steep learning curve
💰 Pricing
Like most SaaS on the market, Zoho Projects offers its users a variety of plans to pick from too. Currently, there are three: Free, Premium, and Enterprise. The Free plan is free forever for up to 3 users.
Regarding the paid plans, the Premium plan costs £4 per user per month for up to 50 users, and the Enterprise plan costs £8 per user per month with no upper limit. With that said, if you decide to subscribe annually, you can bring down the price of the Premium plan to £3.20 and the Enterprise plan to £7.20. Both paid plans also come with a free 10-day trial period, allowing you to test it out.
TL;DR: Gmail Trackers Comparison
Still not quite sure which Gmail time tracker to go for? Check out the table below, where we compare the main features of the three Gmail trackers we reviewed above.
| | | | | | |
| --- | --- | --- | --- | --- | --- |
| Time Tracker | Free Plan | Value for Money | Learning Curve | Set Up Difficulty | Capterra Rating |
| Everhour | ✅ | Very good | Minimal | Easy | 4.7/5 |
| Timely | ❌ | Average | Minimal | Average | 4.7/5 |
| Zoho Projects | ✅ | Very good | Extensive | Average | 4.2/5 |
Gmail Time Tracking: Conclusion
Using a Gmail time tracker is a great way to see how well your employees are performing, and using the data, you can then see how and where you can optimize your company's day-to-day operations.
Above, we suggested to you three different and great Gmail time trackers, so even after reading this article, if you are still unsure, we would highly recommend that you go for Everhour, which is our favorite of the three